Whether you're happy with your bedroom closet or whether you want a change of pace, installing a custom closet might help you and your household members with many different improvements to not only your bedroom but also the rest of your home. There are probably multitudes of reasons as to why you'd want to build a custom closet.
The average range that a homeowner should expect to spend is about $1000 to $5000. At the low-end cost, you'll likely spend around $500, while at the high-end cost, you should expect to pay upwards of $12000. Depending on the size of your layouts, the design of the intended closet and the materials that are associated with those plans, your costs could quite possibly pile up.
| | |
| --- | --- |
| Average Range | $1000-$5000 |
| Low-End | $250 |
| High-End | $20000 |
Remodeling a closet can be quite the costly project. However, the benefit of starting a custom closet project can be a very advantageous gain to the rest of your household. The most exciting aspect of building a custom closet is how customizable it can be. Since there are so many different options for you to choose from, you'll want to think about the estimates.
Custom Closet Cost Per Square Foot
On average, homeowners will spend about $15 to $30 per square foot to build a custom closet. They can spend upwards of $50 per square foot, depending on some of the following factors. Some contractors could charge you with different rates. You have to think about what kind of materials will go into this project, whether the grade of these materials and finishes will ultimately affect the overall budget.
The professionals and experts will also charge you more depending on the complexity of your project. In some cases, the costs could go higher. If your intent is to hang drywall for your spaces, both the material and the labor costs will go up. Homeowners should keep in mind that they need to conceive what kind of customizations they want before starting the project.
Custom Closet Cost By Type
There are four distinct types of custom closets to choose from and the cost of building these spaces can range between $500 to $6000. Depending on which closet project you would prefer building, the estimates will vary. The design of the custom closet is probably what impacts the type the most, but you should concentrate on both the materials and the size of the space first.
You should also differentiate the aspects between hiring a contractor and hiring a carpenter before you hire someone to help you with the jobs you're expected to complete for a project of this scale. Keep in mind that contractors will manage projects, while carpenters will build or fix scaled structures. In simple translation, a carpenter will help you build the closet with precision and expertise. But a contractor will be able to help you with other areas, like plumbing, electrical work, and other trades that might need to get involved.
If what you're looking for is someone to help you with the design and construction of the closet alone, then you should hire a carpenter. An expert in woodworking can offer you a huge selection in complex structuring and provide a luxuriating appeal to your custom closet. If what you prefer is a custom closet with all the necessary components intact, a contractor is who you should call. Their knowledge and background in every area of trade will come in very handy with a compounded project.
Walk-In Closet Costs
A walk-in closet can cost anywhere from $750 to $5000. Homeowners can choose to scale the size of their closets as they see fit. You should keep in mind that the size will determine this range. Homeowners will most likely want to build a walk-in custom closet in their master bedrooms. Since this is a walk-in closet you're thinking of building, size is what will matter most.
Larger sizes should include a vanity, a center island, and a dressing area, since the extravagance is what walk-in closets are meant for. However, if you want something simple, you can customize shelves and maximize pragmatic applications instead. Typically, homeowners will think about what materials they can think of to apply to a walk-in closet.
Reach-In Closet Costs
This is one of the smaller options for a custom closet project, so the estimate will range from $250 to $1500. Since the costs will be impacted from the drywall finish, homeowners should consider what kind of drywall finish they'll require for building a reach-in closet.
Depending on the space that is being added and the other features that you're thinking of including, the cost will reflect the amount of upgrades that will ultimately be installed. A drywall finish will rely upon the color and coat of paint. Homeowners should remind themselves to pair the and match the colors to the door, the shelving, the hanging, and the storage applications.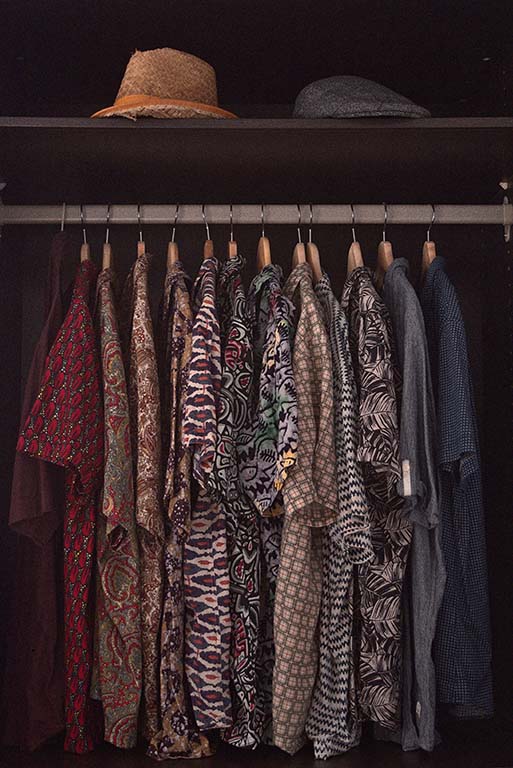 Photo By ElCarito On Unsplash
Built-In Wardrobe Costs
A project to construct a built-in wardrobe will probably range between $1500 to $2500. There are even some built-in wardrobe projects that can cost more than $6000. A built-in wardrobe compromises and walks the line between the design of a reach-in and the storage space of an actual closet. The advantage to building a built-in wardrobe is how all that vacant room you once had could be fully maximized.
The added benefit of a built-in wardrobe is having to spend on the most necessary aspects of a custom closet. Luckily they can have shelving, rods, and many other storage accessories to be built into the space. Keep in mind that additional fees should be expected if there is need for demolition or renovation.
Free-Standing Wardrobe Costs
Custom free-standing wardrobes will probably range between $1000 to $3000. The convenience of a free-standing wardrobe is how it can be part of a room or closet. There is a very ample benefit to being a part of the room, wherever it may stand, it becomes an improved incorporation in the aesthetic.
Custom Closet Material Costs
Once you think about the kind of custom closet that you want, you should consider the available options you have with the materials that they should be constructed with. The range will probably estimate between $200 and $6500. You should also think about the quality of the materials that are being used for the custom closets and which ones you'd most likely prefer. Like many home improvement items, the cost is factored by whether the quality of the material is premium or low-grade.
Plywood Custom Closets
It will probably cost you about $200 to $1500 to replace or enhance. Varied by the amount of space that needs to be worked on, the majority of this range will probably come from labor. Since plywood is an inexpensive material, you might save some money if you try and find your own supply. Typically, the reason why labor becomes the largest portion of the expense is due to the preparations. The work that is provided with finishing the structure, the walls, and the floors will be evaluated into the pricing.
Homeowners should know that plywood is a material that layers three kinds of veneers together. The advantage of using plywood for a custom closet is how firm the material is when you're installing shelves or other fixtures into your spaces. The reason as to why the material is less costly is because it is very portable and lightweight. This makes it a prime choice for a custom closet project.
Glass Custom Closets
Clear glass, which can be used to install shower doors, would probably cost about $800 to around $2000. If you're looking for another type of glass material that will make the space look even nicer, you can install frosted glass, which is another option for shower door installations. This alternative will probably cost you about $1000 to $2500 or more.
It is quite the high-end material that homeowners will think of using for their projects when they want premium quality customs for their closet spaces. Although, you should keep in mind that either of these choices will be quite vulnerable to damages, requiring a good amount of cleaning to avoid smudges and prevent bacterial harm. The labor costs for this project will probably come from the amount of glass and the location that it's going to be placed. Homeowners also have many selections to choose from with their finishes to install a glass custom closet.
Melamine Custom Closets
You should expect a range of about $1500 to $2500 for a melamine custom closet. Homeowners will probably encounter the cost of installation to be about $100 to $150 per linear foot. Since this material is very durable and affordable, it's a very popular option amongst homeowners. Similar to the smooth look that wood has to offer, melamine is a great choice for those that want to use wood but cannot afford it.
With some imagination and creativity, you can paint the melamine to give it different styles and designs. A custom closet should look poetically paired with either the remainder of your home or your bedroom space. Keep in mind that if you end up damaging melamine, repairs are going to be costly and challenging. You may have a better chance of replacing the material instead.
Cedar Custom Closets
There are two alternatives when it comes to cedar. You can choose to install cedar planks or cedar panels. The difference between the two, however, is how much more planks cost than panels. Homeowners should expect an estimate of about $3500 to $6500. Cedar panels are essentially manufactured in a similar fashion as your standard plywood, layering three materials together.
As a rule of thumb when working with cedar, a custom closet involving this wood option will probably increase the cost of the project by 30 percent higher. Because of the beauty and the aroma of the wood, it naturally keeps moths away from the vicinity. Cedar might be very costly, however, since it's such an appealing and visual wood, homeowners will typically opt for this material for a custom closet.
Natural Wood Custom Closets
Homeowners can expect about $4000 to $5000 for a custom closet made of natural wood. Thanks to its versatility and all the assortments you can choose from, natural wood is a natural choice for homeowners. A downside to choosing natural wood for your custom closet is how much more care and consideration goes into keeping the material in good condition. You also shouldn't expect a very long lifespan with natural wood, the duration of natural wood is quite short.
Closet Customization Cost Guide
Depending on the parts that go into a custom closet, you'll probably be spending about $45 all the way to $5000. You also should consider the cost ranges that are applied by the material costs and the labor costs. Whether you're building a custom closet with hanging rods, or storage for jewelry, or a drawer, homeowners should know the different estimates involving each of these parts.
Shoe Rack Costs
Homeowners should expect a range between $45 and $75 to build shoe racks into their custom closets. However, depending on how big the racks are and the kind of design is applied, the cost will vary. There are a few ideas for you to consider when you come across all the options that are available to you with shoe storage. First thing you should do, however, is figure out the amount of shoes you own already.
Hanging Rods Costs
Homeowners that include hanging rods to their closet space will be expected to spend about $50 to $75. There are many different kinds of rods to think about, since the sizes will come in a lengthy range. The best way to determine the costs is by focusing on the materials and the measurements that you're going to need for your custom closet space. Consider how much formal clothing you'll need to hang in this space, while also thinking about the weight it'll take to store those clothes.
Jewelry Storage Costs
Most individuals won't consider this to be necessary, however, the convenience in jewelry storage is never truly talked about. To add a compartment in your custom closet for storing jewelry, you're going to need to spend about $75 to $150. It is the easiest way to keep and store all your jewelry in an organized manner.
In fact, if you want to be fun and creative, there are many different ways to construct a storage area for your custom closet. Whether you want something built-in, or something that can be attached to the countertop as boxes, you have a wide selection of choices. Some ideas can come from stylish hooks to hang the jewelry and display necklaces or bracelets. Ultimately, if the style matches the rest of your project, it'll work as a great addition to your room's space.
Drawer Costs
On average, you should expect the cost to be around $75 to $200 for the installation of drawers in your custom closets. If you're thinking of going simple, you can hire a contractor, but if you want a premium design, you should consider the services of a carpenter or a woodworker. Drawers will mainly be used for objects and items that cannot be hung, so including a drawer to your custom closet space will actually be a great idea to maintain versatility.
Closet Mirror Costs
Every great closet that homeowners want to customize should have a closet mirror included with them. You'll have to pay about $100 to $300. This estimate is for a decent and average full-length mirror. High-end premium mirrors could cost anywhere from $500 to even $1000, depending on the kind of materials that will be used. The factors that will affect the estimates are the sizes of the mirrors, the additional vanity that is installed along with it, and where it will be positioned.
Cabinetry Costs
If you want cabinets in your customization, you'll probably spend about $500 to $1500. On average, installing custom cabinets could even go all the way up to $4000. This estimate will mainly focus on the materials that were needed, the amount you needed to install, and both the size and type of cabinets you need installed. One cabinet might not be too expensive, however, the more cabinets you decide to include, the higher the costs will come out to be.
Homeowners need to also consider the cost of the materials needed to build the cabinets. Depending on which material you might want to use, even just one cabinet could affect the overall cost. Most custom closets should have an assortment of cabinets in them. Whether you need to store some books, clothing, or just some accessories, you'll have the extra space to keep them safe and secure.
Shelf Divider Costs
When you think of custom closets, surely, you'd associate custom shelves with them as well. Ranging between $800 to $2000, installing custom shelving into your custom closets will improve the features for your space. The average estimate will come from the installation per linear foot and the materials you'll end up using for the job. Typically, you'll be expected to spend about $125 per linear foot to install custom shelving.
Closet Island Costs
Although there are those that feel they may not require a closet island, the utilities that the island brings are quite convenient. Homeowners can expect a cost range of about $1000 to $2500, on average, to build a closet island. Like a kitchen island, a custom closet island is constructed for complimentary design, it is essentially an extra unit for storage.
For whatever purpose you may find using a custom closet island, you'll see how each application affects the overall costs. Determined by how much work needs to be accomplished, there might actually be more materials involved. For a project related to a custom closet island, you may want to hire a contractor since there may be plumbing or electrical work involved with the jobs.
Custom Closet Door Costs
Flat panel, beadboard, eased edge, shaker, molded, and raised doors will have different cost ranges associated with each custom door design. Keep in mind that the costs will be impacted through the type of doors you're thinking of installing, instead of the designs. Since the costs will be determined by the type of closet doors you're trying to include into your closet space, you should consider what the entryway will look like as you open and close them.
On average, you'll likely spend between $30 and upwards of $1200. Each of these offer a very unique look to the spaces they're added to, so homeowners can consider these options carefully. Try to think about how modern or traditional your closet might be. Depending on what kind of closet you're trying to build, you'll have an easier time in deciding which one will be best-suited for your closet.
| | |
| --- | --- |
| Bifold | $220-$560 |
| Mirror | $348-$760 |
| Swinging | $20-$100 |
| By-pass | $100-$300 |
| Glass | $500-$2000+ |
| Pocket | $400-$1000 |
| Accordion | $75-$350 |
| Barnyard | $500-$2300 |
Bifold Closet Doors
A bifold door can come in many different arrangements, whether they're arranged by size or style. You'll have the choice of installing the bifold closet doors that are composed of two, three, or four doors, sometimes there can be more than even four. The material cost for bifold doors will range between $100 to $160 per individual door. Depending on whether you're installing them through a contractor or using the services of the retailer that you purchased the doors from, the installation cost will probably be about $120 to $400.
Mirror Closet Doors
If you want mirror closeted doors, you're probably thinking about how to make the best out of your space. Your mirror closeted doors can provide practicality and gives your closet more spaciousness. The material cost for two doors is estimated to be around $230 to $360. This is while the labor cost will probably range between $118 to $400, and will probably take about three hours for the job to be finished.
Swinging Closet Doors
It is the classic look that's held true for a long time. The swinging closet doors can be a great fit for your spaces. A big advantage for these kinds of doors is how much of the designs can be applied to this type of closet. Affordability will also depend on the kind of material you're planning to feature with the appearance of your closet. If you're thinking of just going for a simple design, you'll probably only need to spend about $20 to $100, however, a pre-hung closet door will cost about $200 to $500. Higher-end materials could even range from $500 to $1000.
By-pass Closet Doors
Homeowners will probably be more inclined to purchase and install by-pass closet doors. This variation will likely just be a standard closet door that slides back and forth. Since they're such a lightweight utility and they run on a track, you'll save a lot more space. Depending on the materials, finishes, and other applications you're thinking of including, the cost range will probably be about $100 to $300 for the overall cost, including both materials and labor.
Glass Closet Doors
These closet doors won't be as popular as they originally were in the past. However, modern glass closeted doors are chic and recreate the atmosphere that they're installed into. Since there are so many different finishes available with glass, homeowners will have to consider all the costs that are associated with the installations. Frosted or patterned glass, whether they're raised or they're in several assortments of panels, you'll be expected to spend about $500 to $2000 or more. The estimate will most likely be determined by the size, the style, and the materials.
Pocket Closet Doors
The pocket closet door can slide into the wall, which saves up a lot of space for your area. Your estimate will range between $400 and $1000 for both the materials and the labor. However, you have to think about whether the wall you're using needs to be remodeled, which may require an estimate of about $1000 to upwards of about $3500 or more. There are two kinds of door options for the pocket closet doors. You have the choice to apply single or double doors for this configuration choice. You also have to think about how much more money you may have to spend for any supplementary labor costs.
Accordion Closet Doors
Another option for homeowners to consider are the accordion closeted doors. This kind of door will probably be the most affordable option out of the other options to choose from. Since the estimates will differentiate from either the budget models or the high-end units, you can see which of them stand out the most. The cost to install this kind of door will probably be about $25 to $200 for the most simple design, and labor costs will only amount to about $50 to $150. Depending on the materials, however, these estimates could be higher than the estimates mentioned above.
Sliding Barn Closet Doors
A very rustic, outdoors look, the sliding barn closeted doors will probably cost you about $500 to $2300 for both materials and labor. This is especially true when you have to consider the style of the doors and how they need to slide on a track along the edge of your wall. The farmhouse interior style is both familiar and appealing to many homeowners out there. It is ultimately why you would want the style to be applied to your closet doors, it is quite a creative option to install.
Typically, you'll see your professional install a metal rail or a track, similar to the sliding closeted doors, however, there is a larger array of styles, finishes and sizes to choose from. Essentially, the sliding barn closet doors are for the rustic feel and will either be pre-made or available for you in several custom designs.
Custom Closet Labor Costs
Other than the costs of installing the actual custom closet, there are costs associated with the different jobs for a project of this scale. As mentioned above, the labor costs to build the custom closet will typically range between $15 all the way to $50 per square foot. However, keep in mind that if you're thinking of hiring a contractor, there are different cost ranges for the jobs that may be required along with the custom closet being built.
| | |
| --- | --- |
| Building Permit | $400-$2200 |
| Drywall Repair | $300-$800 |
| HVAC Replacement | $10-$20 per linear foot |
| Additional Vent Installation | $250-$1000 |
| Electrical Wiring Installation | $6-$8 per square foot |
As a general rule of thumb, you should always check whether your home project requires a permit of some kind. Depending on the area you live in, you should figure out whether you're going to need to apply either for permits or any required licenses to install a custom closet. Hiring a contractor will make this process much easier for you, since they'll have the know-how and the understanding of how to speed up this procedure.
Custom Closet Costs For Lighting Fixtures
The lighting is a pivotal factor that should be included with custom closet projects. You should expect a range between $50 and $2000, depending on the lighting options you decide to choose from. The sensor lights, which are fixtures that will sense your movement automatically, will turn on or off in any duration you set the sensors to.
Depending on the kind of tastes you have, you'll be able to choose which light fixture fits perfectly with your closet. If you value a particular location in your custom closet, like where the mirror may be, or an area like the cabinets, you'll have a better idea of the kind of lighting that will work best. For a project involving lighting fixtures, you're going to want to find a trusted professional with a lot of experience in this area to be involved with the project. Keep in mind that fire safety is the main priority when electrical wiring is associated with the work.
| | |
| --- | --- |
| Sensor Lights | $50-$100 |
| Under-Cabinet Lights | $50-$100 |
| Vanity Lights | $300-$600 |
| Track Lights | $300-$800 |
| Chandelier | $400-$700 |
| Recessed Lights | $800-$2000 |
Sensor Lights
Homeowners that want an automated lighting system to brighten up their closet storage space should seriously consider the impacts of sensor light fixtures. Motion sensor lights are practically worry-free. They're even less troubling because they actually save energy since they turn on and off as you enter or exit your custom closet. Homeowners will spend about $50 to $100 to install sensor lights.
Typically, you'll have the choice to install active ultrasound or passive infrared sensor systems. The active ultrasound sensors will detect movement by using ultrasonic waves. The passive infrared or PIR will detect movement through infrared energy or body heat.
Under-Cabinet Lights
A lighting utility that comes in very handy for the harder-to-reach areas inside your cabinets. The under-cabinet light fixtures are available both for decorative reasons and for highlighting larger spaces. It's even more favorable when you consider the fact that the illumination that under-cabinet lighting brings a better sight to all your closeted possessions. And with its radiance, you'll have an easier time to organize any and all your items. You can expect to pay about $50 to $100.
Vanity Lights
There are fixtures that centralize around vanity. This closet feature mainly focuses on homeowners that are most interested in improving the appearance of their vanities. Although it will cost you about $300 to $600, you'll have a more radiant view of either your own reflection or the vanity surrounding your closet space.
Track Lights
Installing a track light system will probably cost you about $300 to $800. Homeowners will have individual light bulbs mounted on the track of their custom closet. The benefit to this fixture system is how you can move the light bulbs, highlighting the areas you want to expose in your closet. You'll typically see this kind of lighting system for walk-in closets. The reason why you wouldn't want track lights to be installed into smaller closets is because there is enough space for you to avoid any fire hazards.
Chandelier
This may seem a bit excessive, however, there are some custom closets where homeowners have installed a chandelier to make the space look exuberant. You can expect the range to be about $400 to $700. Homeowners that wish for a custom closet with higher-end products will opt into installing a chandelier into their space. However, this approach will only be available for large closets, like a walk-in closet. Even with smaller units, homeowners should be quite cautious about installing low-end and high-end models.
Recessed Lights
The installation for recessed lights will probably range between $800 and $2000. Homeowners will require a cutout job for the ceiling and an additional drywall installation to keep the recessed lighting fixtures in place. The lights will be measured at around three to 12 inches in diameter and are round. Your contractor or electrician will already know this, but these lights will need to maintain a minimum of six inches of distance between them to meet clearance standards. This amount of space applies to both the lights and any clothing or accessories.
Custom Closet Drywall Repair Cost
If there is a need to repair the drywall in your custom closet, you will probably need to spend about $300 to $500. Determined by the overall damage, you'll be able to consider how much of the estimate you'll end up paying your contractor. In any case, it is entirely up to you whether you'll need new drywall installed or whether the rearrangements of your closet's elements will affect your drywall. All the costs will result from the materials and the labor that goes into the job.
Custom Closet Paint Cost
Having a professional painter come into your closet to have the space colored will probably cost about $200 to $400. Typically, painters will charge you about $20 to $70 per hour for painting your closet. Aside from the labor costs, homeowners can actually save more money if they decide to purchase their own set of paints. Giving your custom closet a fresh coat will bring a breath of new life to your wardrobe.
Custom Closet Decoration Cost
Decorating your closet space might not seem like a priority, however, the reason to customize your closet is to make it look appealing. Over time, if you want to have your closet decorated, the estimated cost will probably range between $500 and $2500. You don't necessarily have to concern yourself with this part of the project right when the custom closet is finished. However, if you have the need for decorating, you can hire a designing expert to get the job done.
Fun Custom Closet Ideas
All of the different layouts can be exhilarating if you try and explore all of the options that are available to you. If you can visualize or imagine the different designs for the closets available in your mind, there are many different ways to make your closet look and feel even more accessible than before.

Although this would only apply to homeowners with walk-in closets, you can find smaller furniture pieces to make the space more comfortable. Something to sit on when you need to put on your shoes. As briefly mentioned above, you can use a closet island to store your accessories and jewelry.

Another idea you can implement into your custom closet ideas is a motorized wardrobe lift. By automating this process, you'll have an easier time figuring out which clothes you'll ultimately want to wear throughout any time of your day.


For a simpler idea, homeowners can install hooks to hang their clothes on, while they try out different pairs of their clothing as well. A custom closet doesn't only have to be a storage area, it can be a personal dressing room for you to mix and match all the different combinations of apparel. A hanging hook allows you to temporarily hang something you might be interested in, while you try on other choices.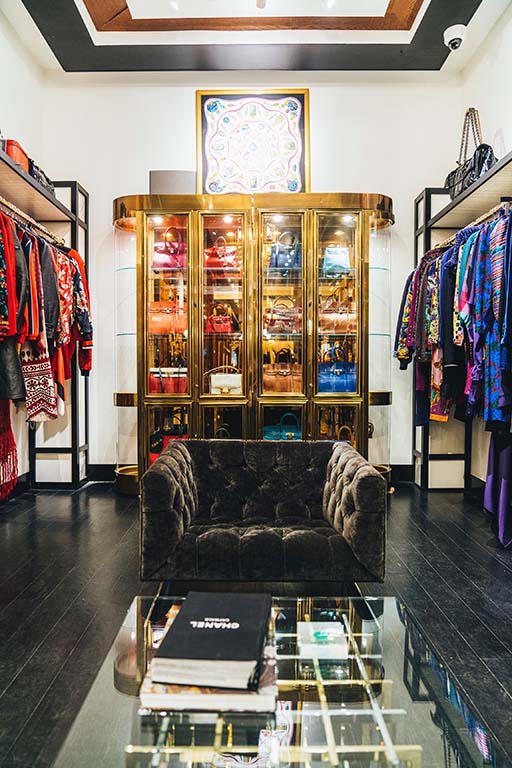 Photo By Nelson Ndongala On Unsplash
Homeowners can find several options with maximizing their closet space. If you don't have the budget to build a custom closet, you can always try to rearrange the one you have now!
Finding Multiple Estimates Through House Tipster
There are many different jobs for you to consider. With a project of this scale, many different professionals may need to be involved so you may need to contact for the estimates to your overall budget. Plan out the different factors into how this custom closet project will go, this way you can determine whether you need the assistance of a contractor, a carpenter, or both. In any case, you should use House Tipster for any of these needs.
Our web tool has two main functions that allow our users to find the right professionals in their area. With the amount and volume of competition that exists nowadays, it's difficult to find exactly the right person to help you with your project. Finding the right person for the jobs you need completed can only be done if you can differentiate their skills and their sense of professionalism.
House Tipster uses a review function that allows you to read reviews from other users and to post your own review of the professionals in our listings. This way, you can figure out whether you want to hire one expert or try to find another professional with better reviews. We also have a chat function that allows you to directly message business owners so that you won't have to wait on the phone for any of your business inquiries to be answered.
With our two features, you'll be able to find a service specialist in no time. Don't waste your time trying to find the wrong people for your project by using your phone. So whether you're trying to find the right person for your project, or whether you just want to find out their estimates, House Tipster has got you covered.
Featured Photo By Huy Nguyen On Unsplash