The cost of your garage door installation is dependent upon many different factors. Whether the space is used for personal or vehicular storage, or whether it is used for recreational uses, this installation is quite an important utility to keep in mind. Depending on the kind of door you're trying to have installed, you should focus on the size, the material, the style, and the insulation that goes into the jobs.
| | |
| --- | --- |
| Average Range | $500-$2000 |
| Low-End Range | $260 |
| High-End Range | $6000 |
On a national scale, the average that homeowners should expect to spend for a garage door installation will range from $500 to $2000. The estimate that the average homeowner will encounter is about $1200. On a low-end basis, homeowners will typically pay around $260. However, on a high-end basis, they could be expected to pay about $5000 or upwards of $6000.
If you're considering the services of a professional, the labor and installation cost can range anywhere between $100 to $500. On an hourly basis, the installation services will cost you about $65 to $85 per hour. Also remember that the services provided will be determined by what kind of a job goes into the overall project.
Garage Door Install Cost
There are about five different kinds of garage doors that a homeowner can choose to install. Ranging between $400 to $3000, the overall cost of these doors are determined by their respective reliability, versatility, and their advantages. Depending on the ways you want these garage doors to open and close, homeowners have their options in design and utility.
Single-Panel Garage Door Installation
Although this may be the least costly alternative on this list, the single-panel garage door is quite reliable for its pricing. Ranging from $400 to $1200, the single-panel garage door is typically set up as one single unit that slides up and inside the upper spaces along the tracks. The single-panel garage door is fitted with springs, hung by a durable hinge system. If you're looking to install an automatic garage door opener, the jamb attachment might be necessary with the process.
This is the cheaper option which also means that it may actually post as the least safest amongst the other garage doors on the market. Due to the risks of your extension springs corroding and falling off, ultimately damaging your property, you'll want to think about whether the potential danger is worth the low cost. Typically, you'll see this kind of door with older homes, however, contemporary spaces can also be compatible.
Tilt-Up Canopy Garage Door Installation
Costing about $500 to $1500, the installation of a tilt-up canopy garage door will provide homeowners a versatile option. Since this sort of installation will typically offer homeowners a way to easily open and close the garage door manually, the tilt-up canopy garage door option is quite a popular choice. Consisting of one solid unit with a highly operable lifting mechanism, the tilt-up canopy garage door is generally taken out of sight once the homeowner opens it.
Pragmatic and inexpensive, the tilt-up canopy is beneficial for purchasing and installing. Although it creates noise when operated, the tilt-up canopy will be able to swing out in one direction when it is opened. If the homeowner is looking for space to park their vehicle inside their garage, they would have the open space to do so.
Tilt-Up Retractable Garage Door Installation
This garage door is most typically fitted with tracks that are mounted horizontally overhead. These sorts of doors will probably cost you about $600 to $2000. While the tracks are mounted overhead, the pivot arms are mounted on the sides of the door with springs attached to the mechanisms to provide additional support.
As you open your tilt-up retractable garage doors, you'll have the ease of knowing that there is no visibility to worry about. Since they're silently operated, there is a consensus amongst homeowners about the popularity of this garage door.
Sectional Garage Door Installation
The sectional garage door ranges between $750 to $2500. Composed of four to six panels, joined by hinges altogether, the sectional garage door utilizes the purpose of design, strength, and performance. Homeowners install sectional garage doors for the rubber seals that are based along the perimeter. This is an application that homeowners find useful since the sectional garage doors keep the space insulated.
Roll-Up Garage Door Installation
The roll-up garage door will cost an estimate of $850 to $3000 to install. Typically, there are two variations of these doors, the section roll-ups or the rolling steel doors. And both variations will open, rolling upwards within the garage. Steel isn't the only material that goes along with roll-up garage doors. The materials will also include wood, fiberglass, and aluminum. Depending on the sturdiness and which material you're considering, the process and costs for the repairs and maintenance might be less worrisome on a long-term basis.
Garage Door Installation Pricing
The size and quantity of your garage doors will affect the overall costs. Depending on the amount of vehicles you're thinking of storing, you'll have different price ranges according to these considerations.
Cost of Installing a Single Garage Door
Typically, homeowners will install a single garage door, which costs about $600 to $1500 overall, on average. It is the best and fitting utility for households of a smaller size. For a conventional vehicle, the size of the door should be adequate to accommodate the standard automobile. There are certain instances where a homeowner will have to bring two of these types of garage doors together.
Cost of Installing a Double Garage Door
Ranging between $800 to $3500, homeowners will have to pay this estimate to install a double garage door for their homes. The size of the garage door will also reflect the amount of children there are in your family. The more spacious the garage door is, the easier it will be for multiple members of the family to enter and exit the garage.
Cost of Installing a Custom Garage Door
A custom garage door can come in many different sizes and shapes. The estimated cost for this is about $1500 to $8000. Homeowners should know that the standard measurements associated with both double and custom garage doors is about 18 feet wide. Through your own preferences, you can determine your most preferential garage door by the customs you choose to make.
Garage Door Material Price Comparison
You have to think about the materials that the garage doors are made of, since some of them offer more insulation than others. Homeowners have to think carefully about what the advantages are between the different materials to choose amongst this list. The price for each of these materials can range from $8 to $54 per square foot.
| | |
| --- | --- |
| Material | Cost Per Sq Ft |
| Steel | $8-$31.25 |
| Aluminum | $9-$34 |
| Vinyl | $12.50-$22 |
| Wood Composite | $13-$45 |
| Fiberglass | $14-$27 |
| Glass | $16-$40 |
| Wood | $18-$54 |
Steel
Practically the most conventional and common materials to choose from, the steel doors will cost between $8 to $31.25 per square foot. This option is the most affordable option to think about, however, it won't have as many of the benefits you're looking for in a garage door. Offering less insulation than the other options, steel will be more challenging to customize with limited style choices.
The customizability scale for steel is low, there aren't as many options for customization with steel. Another benefit that comes with the installation of a steel garage door is that there is little maintenance involved with steel garage doors. The insulation that steel provides is a great benefit if you're worried about the elements affecting your stored items. Other than the fiberglass, or wood options, steel can be a viable material if you're prioritizing insulation above all.
Aluminum
Aluminum is another sought after metal for homeowners. It costs about $9 to $34 per square foot. One of the better alternatives to steel is aluminum. It is a lightweight material that is also highly durable with less chances of creating issues in the near future, aluminum will provide your garage with the right amount of insulation. Since it is not a corrosive substance, homeowners frequently choose aluminum to be their sufficient material of choice. Keep in mind that this garage door material will dent easily, so you may want to find some reinforcing projects if you choose aluminum to construct a garage door.
There isn't much room to customize aluminum garage doors. Homeowners may find it difficult to make any changes to its design. However, the practicality of aluminum garage doors is something you shouldn't scoff at. The maintenance costs pertaining to garage door installations are relatively low and aluminum will also offer the same level of insulation that steel garage doors offer to your garage space and home.
Vinyl
Probably the most inexpensive material out of this section, vinyl will cost the homeowner about $12.50 to $22 per square foot. The range is typically estimated by the size of your garage door. In regards to the appearance, vinyl can simulate the appearance of wood while retaining the sought-after lightweight quality. The maintenance issues you'd encounter on other materials are less concerning as well. Offering sufficient insulation by the foam core it is composed of, vinyl will be negatively affected by extreme elements. Homeowners should make sure that if they should choose vinyl as the material for their garage door, they live in moderate conditions.
One of the weaker aspects of installing a vinyl garage door is how little can be done for the customization of the door. The cost of maintaining the vinyl garage door is low and won't be labor-intensive. The energy efficiency of vinyl is adequate, so if you aren't prioritizing insulation with your garage door, then this might be the best option for you.
Wood Composite
A wood composite garage door installation will probably cost you about $13 to $45 per square foot. It has the potential to provide adequate insulation, however, this will affect the overall price once the job is completed. Composed of fibers and resins, the deeply enriched wood grain that the wood composite option offers creates a wood grain aesthetic that increases the material's appeal. If you're looking to customize this material, it will be rather difficult to do so, since wood composite has very few options.
Homeowners should know that customizing wood composite materials is very limited. The material does not involve much maintenance. A garage door made out of wood composite is a viable option for homeowners that desire the right kind of appeal with both appearance and maintenance. Since a composite material is made with both wood and other resins, it will offer sufficient insulation. These three benefits are what entice homeowners to install a wood composite garage door.
Fiberglass
A fiberglass option will cost you about $14 to $27 per square foot. Although it is a lightweight material and won't dent or rust, in regards to time, it isn't quite as tenable against the extreme cold. Vulnerable to the freezing conditions, fiberglass is a material that will crack, depending on the weather. Homeowners should know that the customizable options will not be available.
The advantage to fiberglass is how much customization is available for the material. Although customizations are more prevalent in glass and wood, fiberglass has a lot more potential than the other materials mentioned above. If you really want to save money on energy efficiency, you should consider a fiberglass option. Since the material gives the homeowner the freedom to change its appearance and the advantage of controlling the insulation, fiberglass might just be what you want and need.
Glass
Glass garage doors are probably one of the most expensive materials to choose from, with an estimate of $16 to $40 per square foot. Glass is tempered so it does relatively well in terms of sturdiness, almost matching the strength of wood and aluminum. Low-maintenance is also the most advantageous feature of glass and is not required to be painted over.
It is also a highly regarded choice for customizing. There is a wide array of different customizations that can be made with glass garage doors. While glass can provide the benefit of visual aesthetics, it is inherently disadvantageous with maintenance and energy savings. The amount of maintenance required after the installation is complete could be potentially high, while the amount of insulation it offers is low. Glass garage doors are most suitable for aesthetically pleasing applications.
Wood
Professionals will probably charge you about $18 to $54 per square foot to have a wood garage door installed. With such a wide array of styles that can redefine the beauty of wood through its array of different species. Although the wood garage door is considered to be one of the most expensive materials on this list, it offers all of the same benefits in this section. The versatility it provides is quite unmatched.
Besides glass, wood is also a very receptive material in regards to customizing garage doors. In fact, it's a pragmatic material that gives your home a high potential with insulation but is difficult to maintain. The condition and quality of wood requires care for it to properly maintain these features and advantages.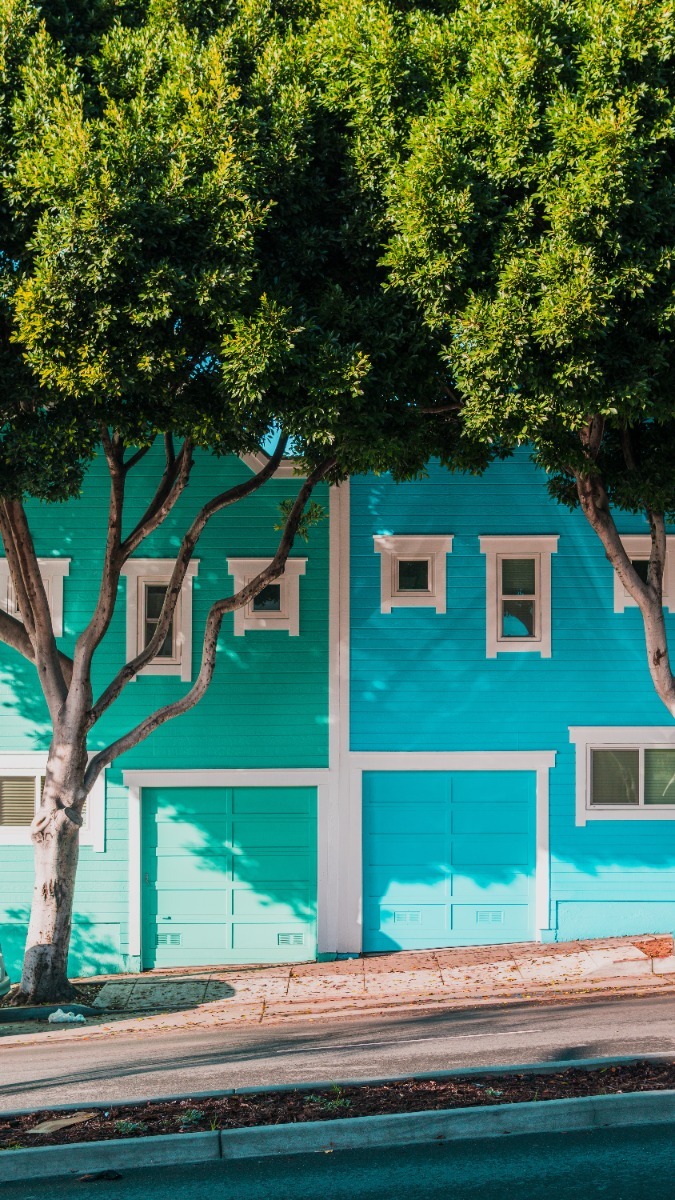 Photo By William Bout On Unsplash
Cost To Install Garage Door Opener
There are costs associated with professionals to help you install the garage door opener. Professional services are probably going to cost you about $65 to $85 per hour. Typically, the installation, depending on what type of opener, which motor you're thinking about, and whether it's a new or recurrent system, will average a total of about $130 to $600. This is the cost range that you're going to have to spend for a technician.
If this is a new project that you're working on, then you might also need a professional electrician. This is especially the case if the garage door opener is powered by electricity. The time for the labor and the installation will likely last about two to six hours. Homeowners will receive the proper estimate according to the amount of work that needs to be accomplished for any additional parts, outlets or wiring that may need to be implemented into your garage space. The average that you will probably have to spend for a professional electrician will be about $40 to $120.
Your specialists will also have to ensure that the installation is safe to use and have it properly installed. The openers could possibly include a carriage that runs along the rail of your motor. Homeowners that have to install different types of components, including a carriage, might have to spend additional costs. This varies with the amount of installations that might need to be completed.
If the process includes a carriage tube assembly, having to mount your power unit, or adjusting the carriage over the tube, the estimated cost might increase. You should also consider the labor costs associated with any accessories or smart appliances that you're thinking of installing along with the rest of these items. Make sure that the header bracket is positioned near your door before any opener is installed.
| | |
| --- | --- |
| Chain-Driven | $150-$275 |
| Belt-Driven | $200-$275 |
| Screw-Driven | $200-$350 |
| AC-Driven | $150-$270 |
| DC-Driven | $300-$350 |
| Jackshaft-Driven | $550-$640 |
| Wall Mount Driven | $450-$800 |
Chain-Driven Garage Door Opener Price
The chain-driven single garage door opener utilizes a chain-operated unit. The professional you decide to hire will assemble the unit with a system of tension springs to raise or lower the door. It is the most common garage door opener that homeowners will purchase and install. You should expect the average cost of installing a chain-driven garage door opener to range between $150 to $275. There are instances where you may have to spend up to $600. However, if you desire more affordable options in installing a chain-driven garage door opener, the low cost will probably be estimated to $130.
There are many advantages that apply to chain-driven garage openers. Installing a chain-driven garage door opener is affordable, simple to install, and a reliable resource. However, it creates a lot of noise to open and close, isn't provided with a backup battery, and must be lubricated regularly so you can avoid any issues in the future.
Belt-Driven Garage Door Opener Price
Motors that are driven by belts will operate similarly to ones that are driven by chains, however, there is less noise attributed to the belt-driven garage door openers. Like the chain-driven motor, the belt-driven motor will last years, highly durable, and won't require replacements for a long period of time. Another advantage to belt-driven garage door openers is how rapidly they respond. The belt-driven garage door opener will probably cost you between $200 and $275. If you want something with a little more sturdiness, homeowners will spend an upwards amount to $725. The low-end belt-driven garage door opener will probably only cost about $70.
There are certain benefits as to why you'd opt for a belt-driven garage door opener rather than a chain-driven garage door opener. The noise is minimal, you don't have to worry about the upkeep, it is smart-accessible, and it will have a backup for the battery. Unfortunately, the installation can be quite complex, and it will end up costing more than the chain-driven opener. You also may have to replace the belt on a fluctuating basis, and you may have to worry about extreme temperatures which might cause the belt to be displaced.
Screw-Driven Garage Door Opener Price
Screw-driven motors operate with a threaded metal rod that rotates just like how a screw does. It is composed of fewer parts and actually operates without the concern of seizing up. Homeowners should also keep in mind that the screw threads should be lubricated often. The screw-driven garage door opener will probably range from $200 to $350. The high-end cost of this sort of installation will cost you around $650, while the low-end cost will probably be about $130.
Homeowners will want to install the screw-driven garage door opener because it works quietly and will operate smoothly. The simplicity it provides will translate into how little maintenance is required with a screw-driven motor. Issues that you'll have with this type of opener is the expenses that follow and the sensitivity that you may have to consider with any situations involving the elements.
AC Driven Garage Door Opener Price
One of the more commonly known operators for opening your garage doors is the motor that is operated through alternating current. The alternative current motors will cost about $150 to $270 and consist of several mechanical elements. Since the AC motor does not use a circuit board, the AC motor will be powered straight from a wall outlet. The AC motor might be the best option for homeowners that prefer simplicity with usage.
DC Driven Garage Door Opener Price
The counterpart of the AC motor is the DC motor which is operated by an electronic circuit board. Typically, there is one battery to directly flow the voltage to the opener. Although the AC operator is the most popular, the DC operator has many advantages to it. It is easier to run the motor with the batteries, it is simpler to control, and homeowners will be able to control the speed and force of the motor. However, the cost to a DC unit will range between $300 to $350 and can only last about four years.
Jackshaft Driven Garage Door Opener Price
The garage door opener will probably cost about $550 to $640. You'll typically see a jackshaft motor attached to the side of the door. This was originally conceived to keep the overhead of your garage from being occupied. Typically, you'll see this kind of garage door opener with an assembly of pulleys and cables turning a torsion bar connected to your garage door. This allows your garage door to open and close. Although it may not be as noiseless as a belt-driven garage door opener, the jackshaft makes minimal sounds as it opens and closes. Homeowners should know that the jackshaft driven garage door opener can only be installed on sectional doors.
Wall Mount Drive Garage Door Opener Price
A silent alternative, the direct-drive motor will open the door using only the motor itself. It is quite beneficial to install this sort of garage door opener due to its reliability and how little maintenance is needed. The wall mount drive or the direct driven garage door opener will cost about $450 to $800. You will be expected to spend about $1500 for a high-end installation. The lower end cost to install a wall mount garage door opener is about $400. This is one of the costly alternatives out of the rest so you're going to want to consider how much you're willing to spend on your budget.
The direct-drive opener will be quiet, and it might actually be the most silent system out of the other options. The biggest advantages to installing the wall mount driven garage door opener are the additional systems it provides. Along with the motor, the homeowner will receive both an automatic reverse system and a sensor safety system. And with its durability, you'll have even less to worry about. However, it is probably the most expensive system. It is so costly, in fact, that the lowest end makes only a $50 difference with the average range.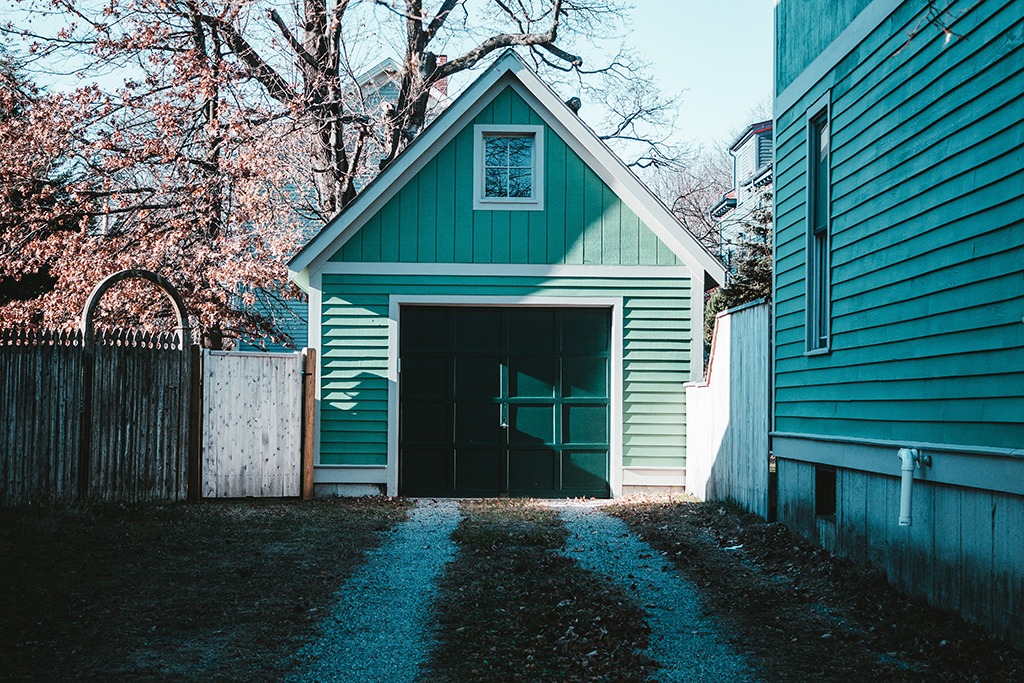 Photo By Sean Foster On Unsplash
Garage Door Cost By Style
The style of the garage door will be designed according to your preferences. It is up to you whether you want custom options to be made from the appeal that draws out your own tastes the most. With these options, you'll know just what kind of garage you're looking for and understand which one would look best for you.
Traditional Paneled
The style for traditionally paneled garage doors are for homeowners who prefer the classic take on garage doors. It provides the clean, timeless look that homes have utilized for decades. The paneled look will cost you about $400 to $2000. Broken up by different patterns of panels, the traditional garage door is easy to customize and is available with steel or wood. Depending on the exterior style of your home and whether the garage is attached or detached, the door will seem silly if it does not match the kind of garage you currently have installed.
Carriage
To install a carriage garage door, homeowners will need to spend an estimated cost of around $850 to $4500. They have become increasingly popular in recent years due to its operations. Rather than opening up and closing down, the carriage garage door opens out and closes back in. Most often available with wood or composite materials, the carriage garage door also has options with glass as well.
French Doors
The French style garage door will cost you about $1500 to $5000 for homeowners to install. One of the best feats that the French garage door has to offer is the look. By fully immersing the light around your home, the French garage door will work in tandem with the insulation and appearance of the garage door. A majority of the French garage door will probably be made of glass and it likely won't offer as much insulation as the other styles available.
Contemporary
Homeowners that own a mid-century modern or modern style should opt for the contemporary garage door. The material that is best suited for the contemporary garage door is either aluminum, steel, wood and composite. There are glass features that can be included into the contemporary garage door, however, the design of the home's exterior will be what mainly solidifies this style. Homeowners will have to spend about $600 to $1500.
Additional Mentions & Types
Depending on the kind of garage door you're seeking to install, there are additional garage door variations to choose from. Instead of focusing on these four types of garage doors, you can take a look at all the options that can be arranged.
Standard Door And Windows
The standard garage door can either be installed plainly or included with some window or glass designs. To have this type of garage door installed, homeowners will have to spend about $700 to $2600. Due to the increased natural light that the windows provide, most people will shy away from the lack of privacy and security and the risk of their windows breaking.
Single Tilt-Up
The single tilt-up garage door is typically installed with either steel, aluminum, or wood, and the installation will probably cost you about $450 to $1400. Functionality will include a swinging, sliding, or retracting motion, using extension springs to open and close. It is designed for manual operation. And unfortunately, this means it'll provide less security than traditional standard doors.
Single Roll-Up
Homeowners will install the single roll-up garage doors for about $650 to $2000. Operations will come from corrugated-panel steel.
Double Roll-Up
Like the single roll-up, the double-roll up garage door will roll up in a bundle. The difference between the two, however, is the size and the cost. To install the double roll-up garage door, homeowners will have to spend about $1200 to $2600. Typically, the installer will suggest installing this type of door with aluminum.
Glass Roll-Up
It will cost you approximately $1000 to $5000 to install the glass roll-up door. It will feature hinged glass panels which will typically roll up or down with sections overhead. Homeowners will find it optional to include insulation with the glass but homeowners will want to use either steel or aluminum frames.
Walk-Through
Simply put, the walk-through garage door style is designed as a pass-through door. Merely a frame for homeowners to enter or exit, the walk-through door is a utility that will only cost the homeowner about $1300 to $4500.
Sliding
A sliding garage door will include two wooden or aluminum doors operated by tracks that are installed by the sides. Installation will probably cost the homeowner about $550 to $3600. Homeowners typically implement either a barn-door style or a side sectional style for its visual aesthetics. The advantage of the sliding door is how much overhead space is saved.
Garage Door Repair Costs
Homeowners need to think about whether they want to repair or replace their garage door. A repair service will only cost about half of the costs for replacing your garage door. On average, this kind of service will probably only cost about $100 to $350. However, the cost range could increase up to $600. Depending on the severity of the damage, you may have to consider spending an even higher amount.
Door repairs: $150-$350

Opener repairs: $125-$350

Spring repairs: $150-$350
Garage Door Replacement Costs
Planning a budget for a garage door replacement will require an additional 20 percent to cover the labor costs that go into removing your former garage door. This is the route that homeowners will take if their garage doors are damaged.
Here are some factors to consider:
Location: Depending on the area you live in, and how many miles will go into traveling to your home, this factor will fluctuate the price of the installation or replacement.

Removal Services: Typically, if there are items to dispose of, homeowners will have to spend an additional $25 to $100.

Resizing Services: The installer or professional that you decide to hire will charge you about $500 to $5000 if the infrastructure needs to be redesigned. This service will include bracing and replacing any structural components that keep the roof in place.

Hardware: Homeowners may need to spend about $50 to $350, depending on whether the hardware needs to be replaced. You should consider the types of springs, hinges, or bolts that go into your new garage door.

Materials: The cost of materials will vary depending on the type of replacements you're looking for and the scale of the project itself.
You should think about how these factors will affect not only your costs, but also how the planning phase is going to be arranged. Re-evaluate the considerations and factors above and think about what kind of garage door you're thinking of replacing the one you currently have installed. Since the average cost of installing a garage door is about $500 to $2000, try to extend this budget to about $600 to $2400. Also, if you're looking to completely renovate your garage, discuss the possible estimates that would go into such a project of that size.
Finding Multiple Estimates Through House Tipster
The amount of labor and work that goes into a garage door installation can be quite an ordeal to manage. There are many factors to consider when finding the right professionals to ensure the quality of workmanship and professionalism. House Tipster uses two main features for its users: a chatting system and a review system.
The chatting system allows our users to directly communicate with the professionals in our listings. Instead of having to wait for your questions to be answered, you can simply send messages and see what kind of estimates that the professional has to offer. Our chatting system will give you the responses for your inquiries with reliability and quickness in mind.
Our reviews function gives users the ability to speak their mind and possibly leave proof of satisfaction or dissatisfaction of a professional or a group of professionals within our listings. Creating a network of users to share their experiences with the services provided by the specialist will provide you with the necessary feedback into choosing the right expertise in your area.
All of your home improvement needs or renovation projects can be completed through House Tipster. Homeowners can browse through portfolios of the professionals on our interface, look at all the services we have available, you may be surprised by the services we can provide through our listings.
Featured Image By Kevin Wolf From Unsplash