You're prepared to bring home a world-changer, and you've always dreamed of creating a modern baby nursery for your little rock star. However, the thought of designing a classy, chic haven without professional help is nothing short of daunting.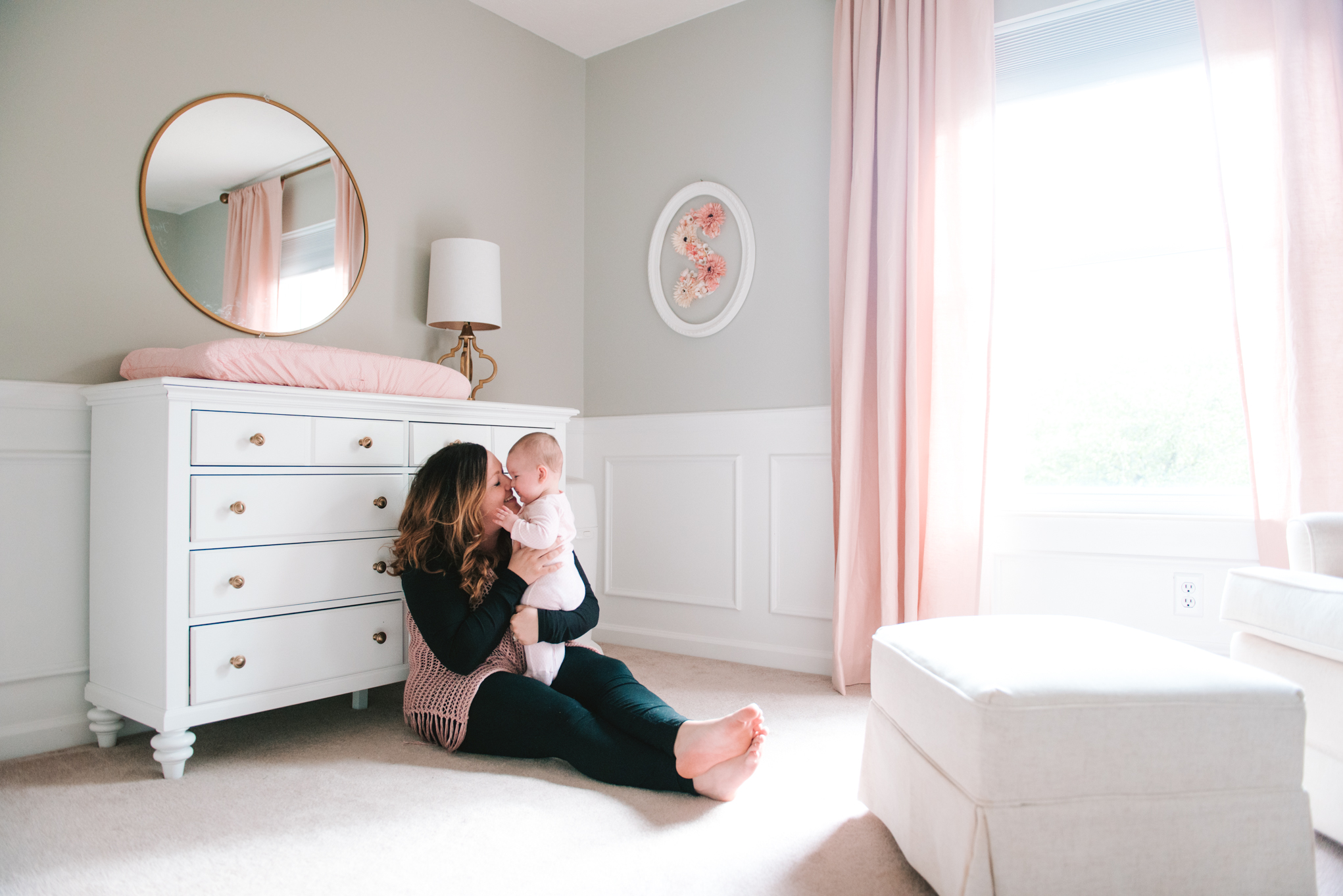 I get it – you have to baby-proof the house; learn how to tie a baby sling (why can't I move my arms in this thing?!); and research the most effective ways to clothe, feed, bathe, and sleep train your child so that they turn into a versatile, well-adjusted human being. Now you have to decorate their room?
Infusing modern design into your little one's abode isn't as intimidating as you'd expect, and I'm more than happy to be your guide!
Here are four go-to guidelines for creating a modern baby nursery for your tiny tot.
1. Keep the Room Colors Neutral
Even though Granny Fran is insisting that you paint the room purple from floor to ceiling and overload it with dolls (she's convinced that it's "a timeless look," and there's no arguing with her), it's best to stick with subdued, gender-neutral colors for the walls, floor, and ceiling.
White, gray, tan, and taupe provide the perfect canvas, especially when it comes to wall paint and trim. This provides you with the freedom to transform the room as your child grows, as accents such as throw pillows and blankets don't require intensive wall prep and several layers of new paint.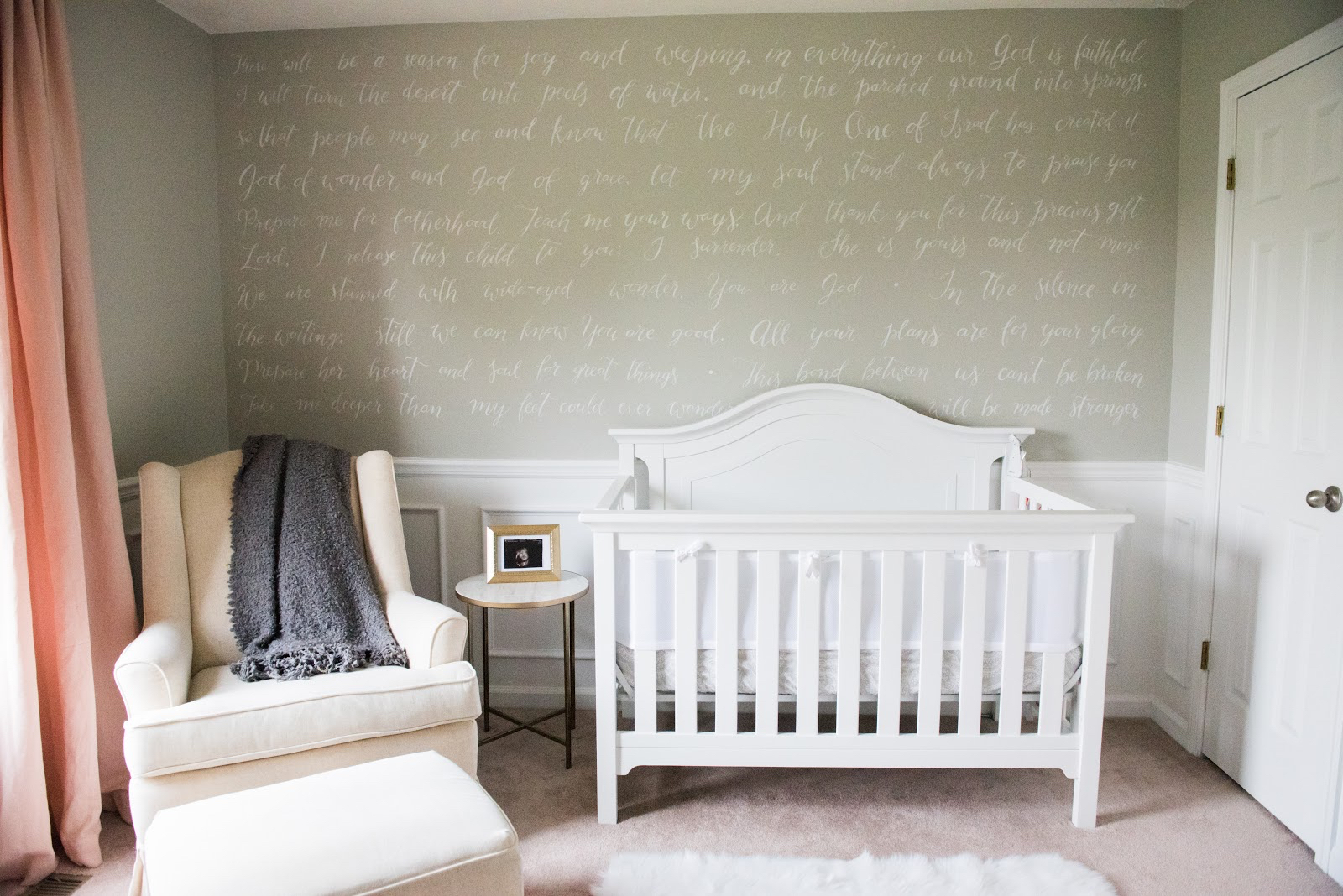 So if a few years from now, your little girl decides that she's fascinated by planets and constellations, she's not stuck with painted teddy bears on the wall. Instead, she can hang a Van Gogh-inspired painting of Saturn created by a local artist (hooray for female scientists and supporting local arts)!
(Not sure which type of brushes and tools to use to paint your baby's room? This article will help!)
2. Don't Be Afraid of Bold Patterns and Bright Accent Colors
Just because the wall colors are subdued, doesn't mean your furnishings have to be (you're no wallflower after all, and your little one has to carry on the tradition)!
When creating a modern baby nursery, be sure to add bright pops of color with blankets, curtains, and throw pillows, as it will bring the right amount of vibrancy to your neutral backdrop. (And yes, these pops of color can include traditional pinks or blues!)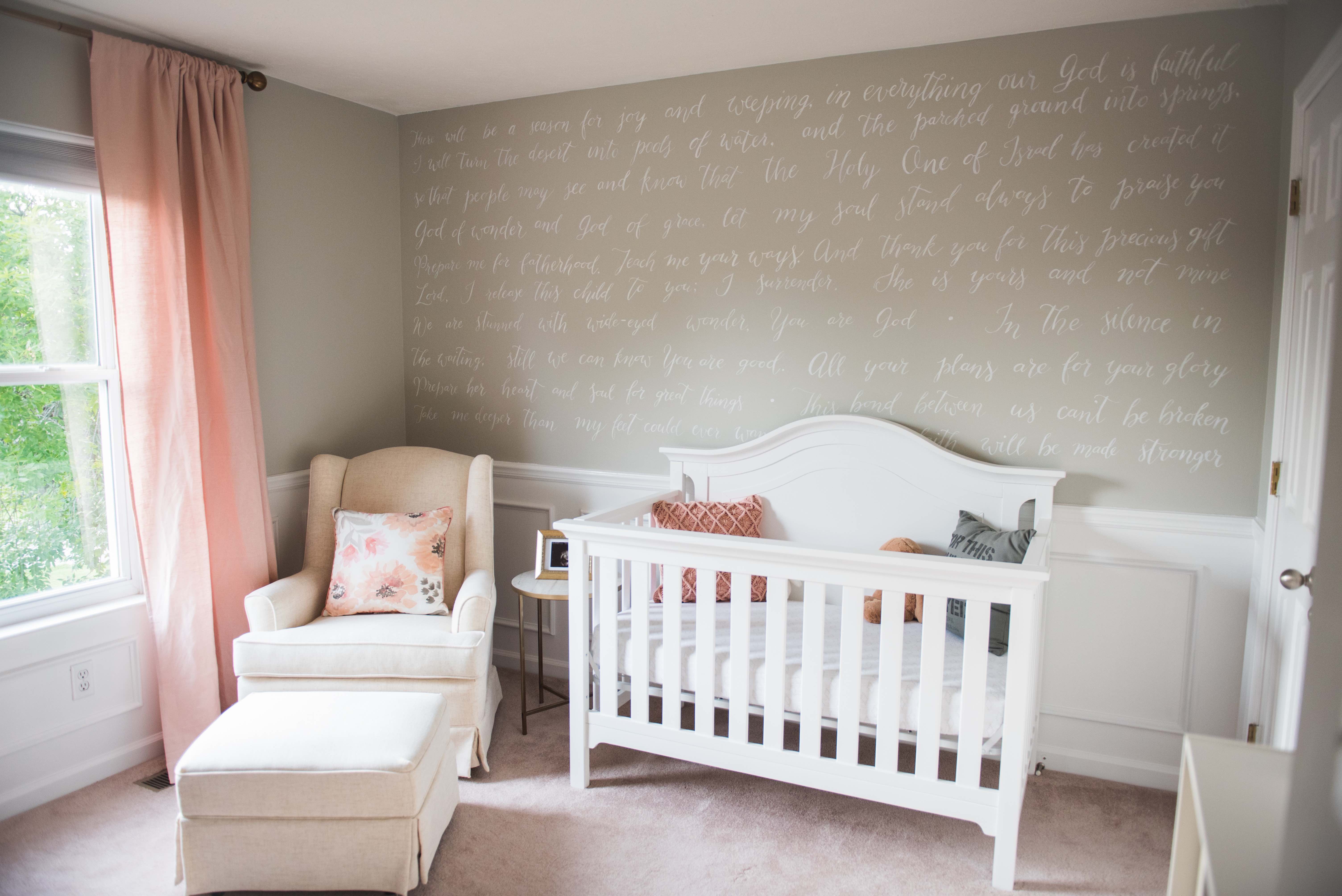 In addition to pops of color, you can also add fun texture and design with throw rugs, picture frames, and even an accent wall. Placing chevron, floral, or geometric patterns throughout the room can add the perfect amount of visual interest to stimulate your baby's senses and appease your amazing sense of style.
3. Go for Adult-Like Décor — It Just Makes More Sense
Of course you want your little angel to be comfortable and happy in their bedroom – that's a given. However, do you really think that your infant will have a deep appreciation of the life-size blue racecar that takes up a third of the room, or the ballerina-shaped lamp stand? In the words of Kevin McAllister from "Home Alone:" I don't think so.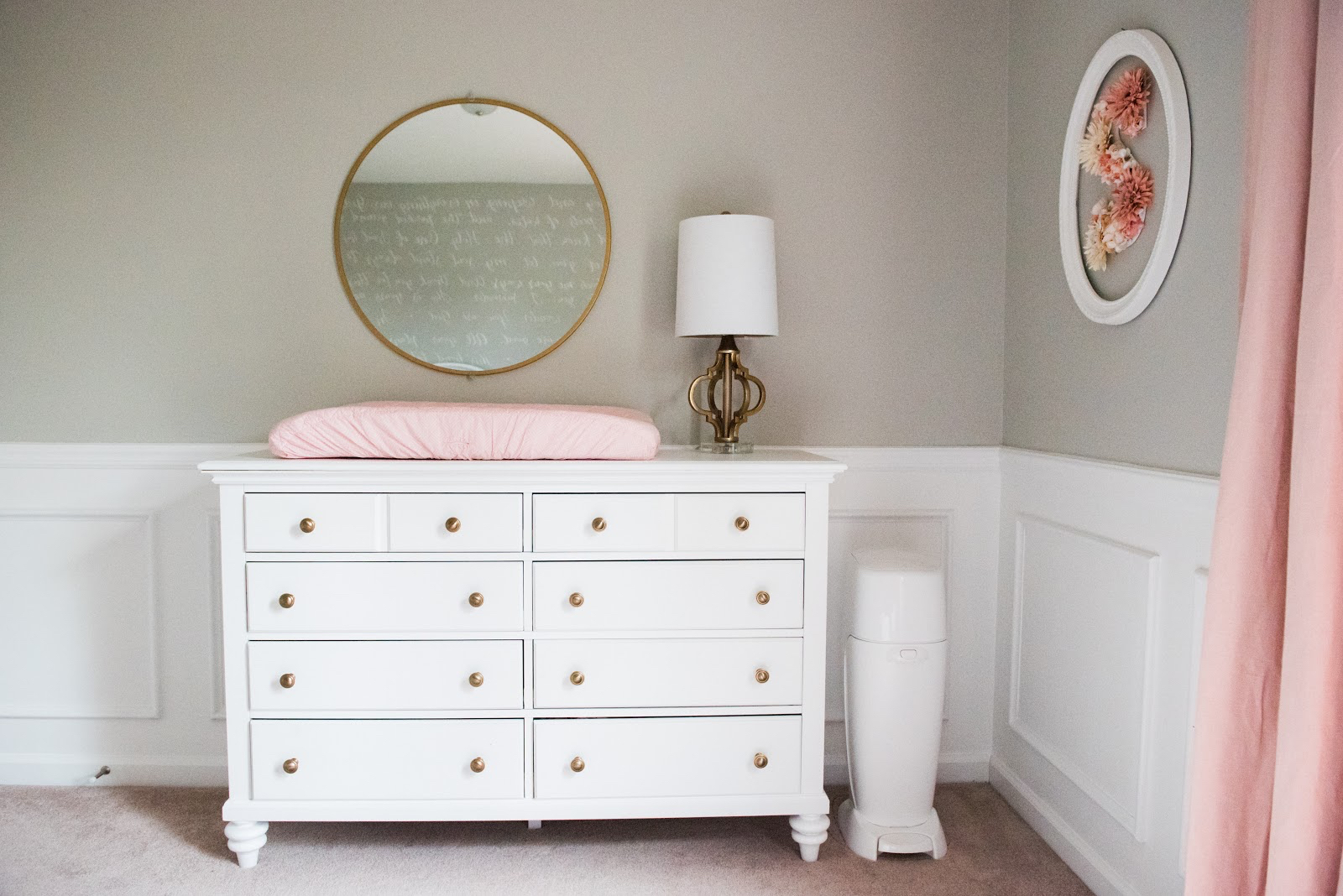 Your baby's room should be a tranquil place that both parent and child can enjoy, and it's hard to have those beautiful serene moments in your comfortable rocking chair while animated animals or creepy clowns are staring you down.
So do yourself a favor: Stay away from décor that's inspired by cartoon characters, and instead, invest in unique furniture and decorative pieces that make a statement and appeal to your sophisticated sense of style.
If you're going to spend a good portion of your time in there, why not make it a space that you enjoy too? Whether it's a modern light fixture or ceiling fan, a contemporary gliding rocking chair, or a unique-shaped crib (think oval instead of rectangle), you're sure to create an inviting room that will stand the test of time and provide an oasis for you and your baby.
4. Add sentimental touches to personalize the room.
Even though you're creating a modern baby nursery, it's more than okay to add vintage family heirlooms or meaningful art pieces.
Customize your baby's room by placing a beautiful framed photograph on the nightstand, adding your favorite childhood books to their bookshelf, or making room for your grandfather's wooden chest (which was updated by your impressive DIY refinishing skills).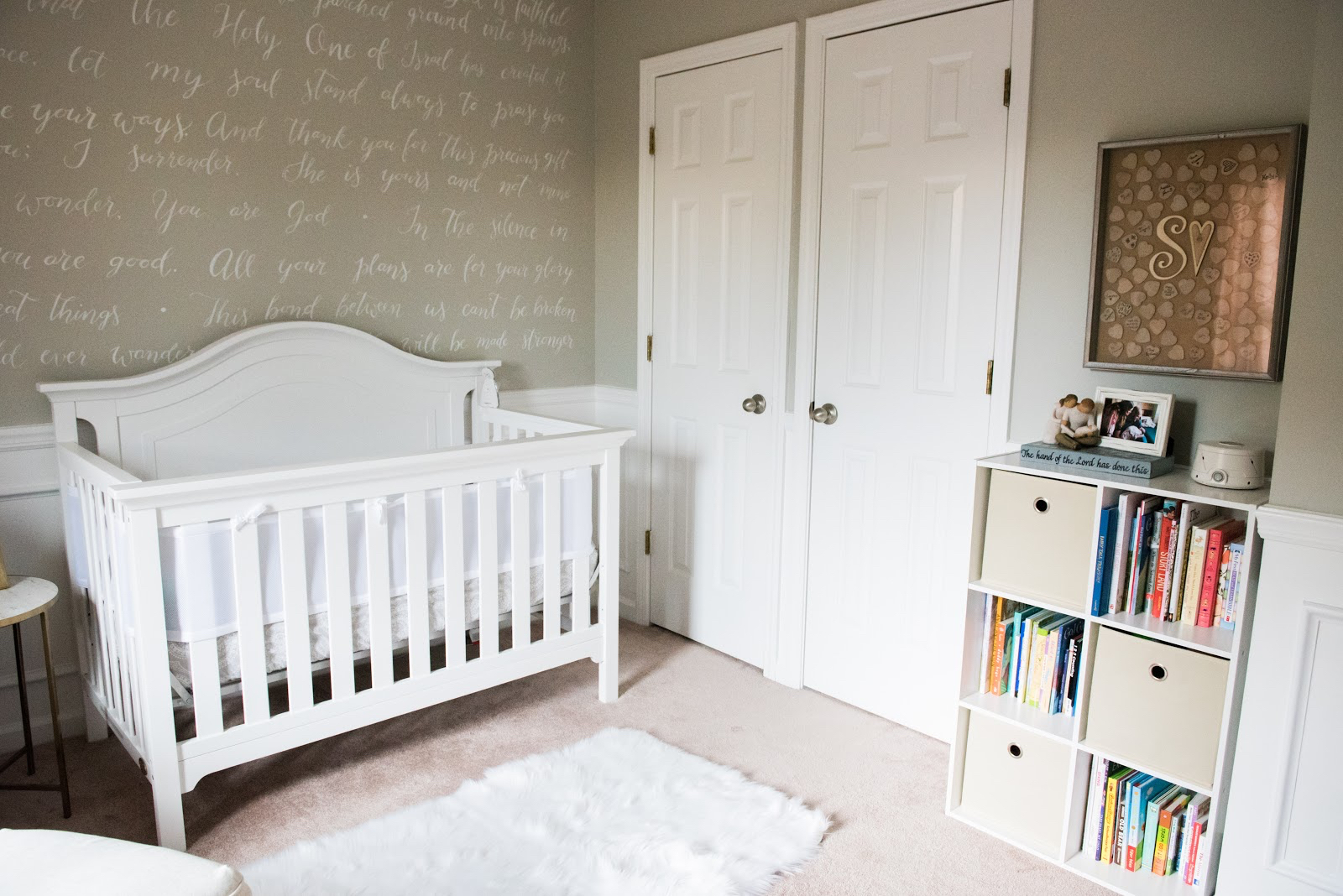 Adding pieces that remind you of precious family memories or represent your heritage can add the perfect finishing touches to your little one's room.
That's all there is to it, folks. Creating a modern baby nursery for your highly anticipated family addition is as easy as 1, 2, 3 (and 4)!
Now it's your turn. What's the best "must-have" piece of nursery furniture that you've found? What combination of accent colors made it into your one-of-a-kind design? If you're currently adding creative expressions to your idea board, we'd love to hear from you!
Images used with permission, courtesy of CarisDesign