Natural light is a huge selling point in homes today, but it hasn't always been the highest priority for architects, designers, and builders. As a result, you may find a beautiful home in a great location with one major drawback – you have virtually no natural light. In fact, your home feels like a cave when you turn out the lights, even in the middle of the day. What can you do to create more light and space in your home?
Go Big with Windows
If you're planning on a larger renovation and you have the budget, go ahead and make your windows a priority. You may find that it's less expensive to install larger windows than it is to add a lot of recessed and other lighting. Regardless of whether you already have a window in place, talk with your contractors or designer about how much more of that wall you can take out and what size windows will work best.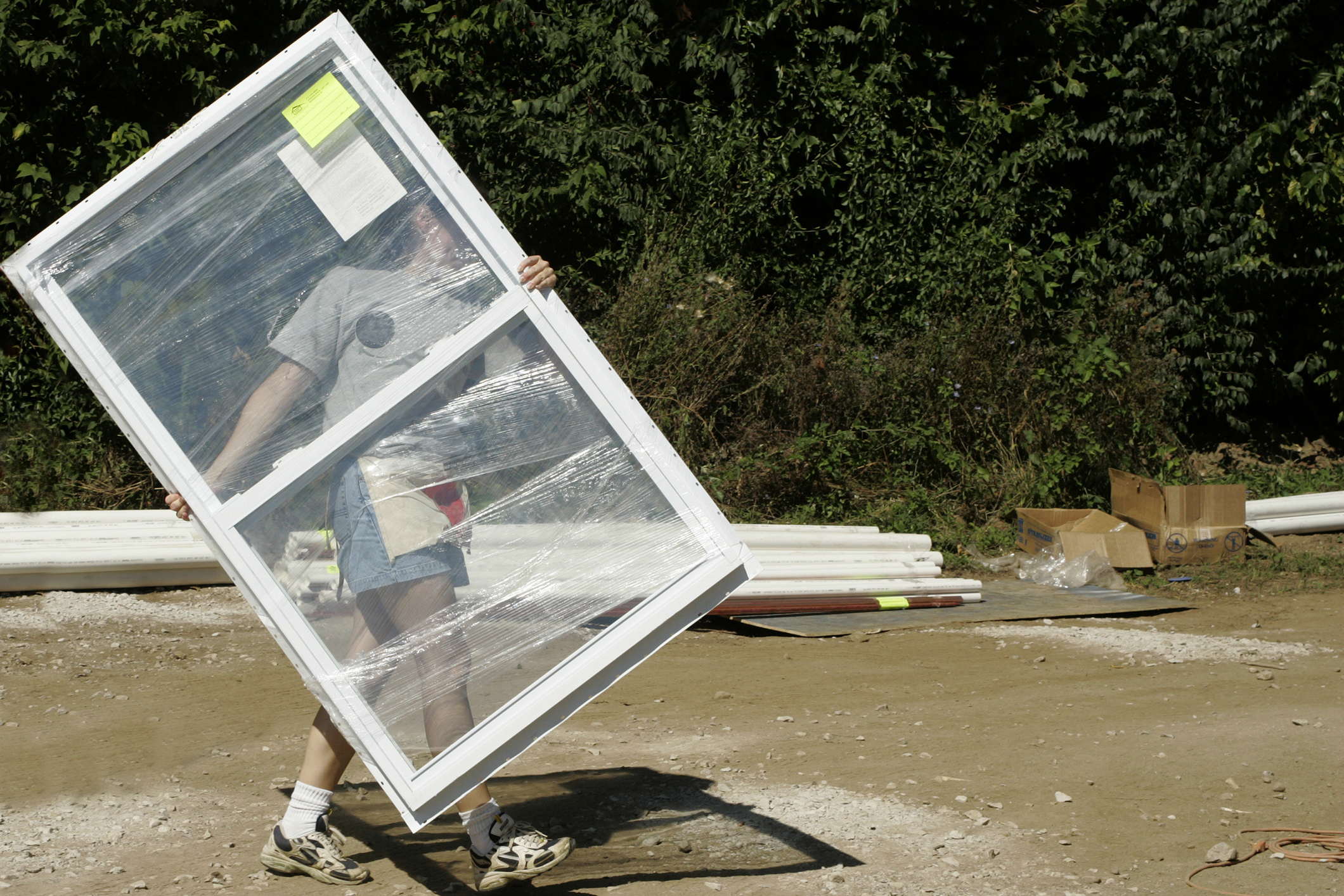 Photo by Wendy Kaveney Photography on Shutterstock
Think Skylights
Along the same lines, you can get a lot more natural light with a skylight in your living room or kitchen. This is another fairly expensive project, but it will generate a great deal more light during the day, and it'll introduce light from a different direction. This contributes more depth and quality to the light.
Be aware that installing a skylight is a project best left to the professionals, and you won't want to just go with the lowest bidder. Skylights are incredible investments when they're done right, but they do run the risk of roof leaks when not installed or maintained properly. You'll need to be prepared to get up on the roof and clean your skylight periodically, as well.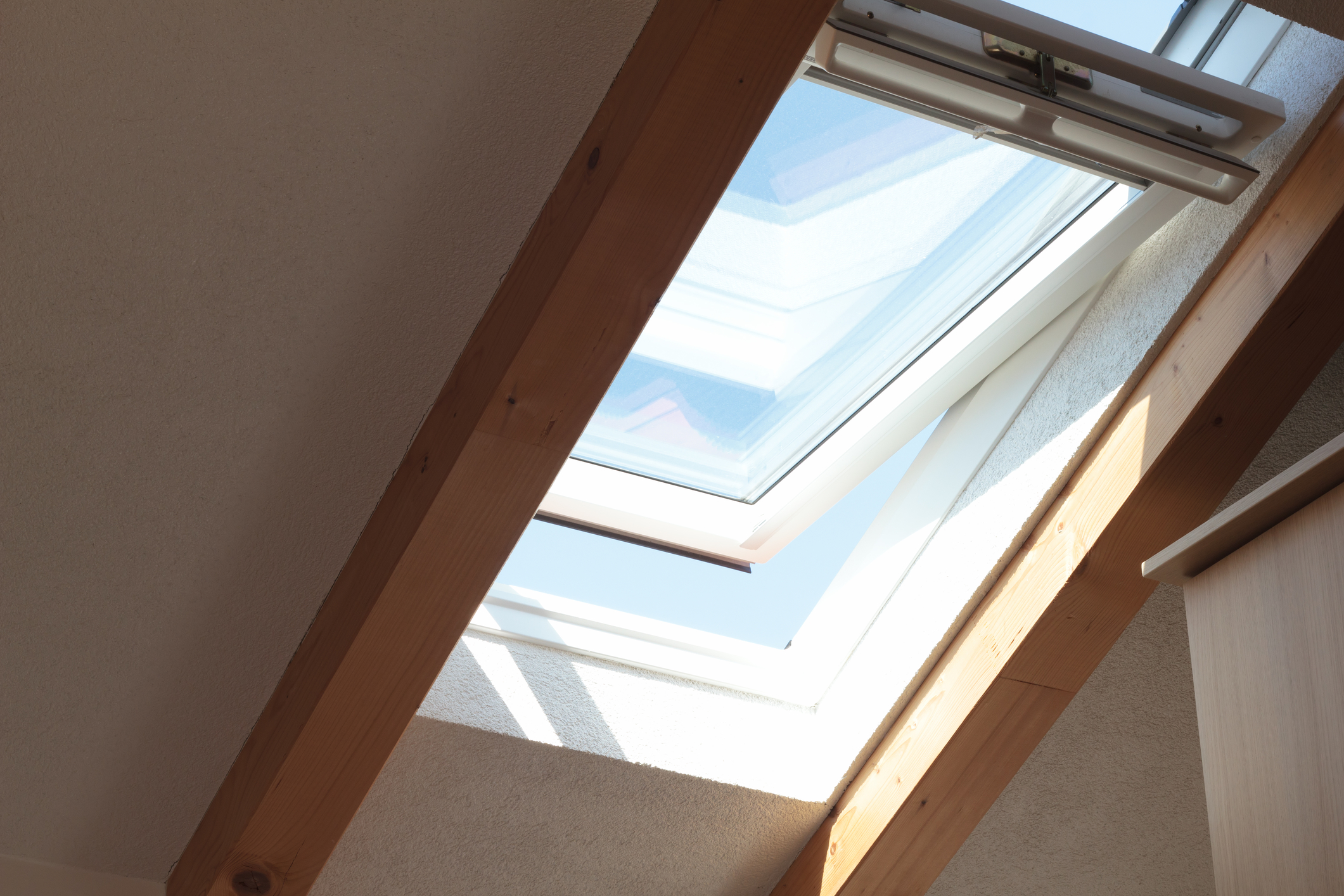 Photo by tomispin on Adobe Stock
Take Out Unnecessary Interior Walls & Doorways
Another way to get more light in your home is to open up your interior. Do you really need a completely separate, closed dining room? If the wall separating your dining room from your living room isn't load bearing, then you can get rid of it. Or at the very least, you can widen the entrance and take out the door.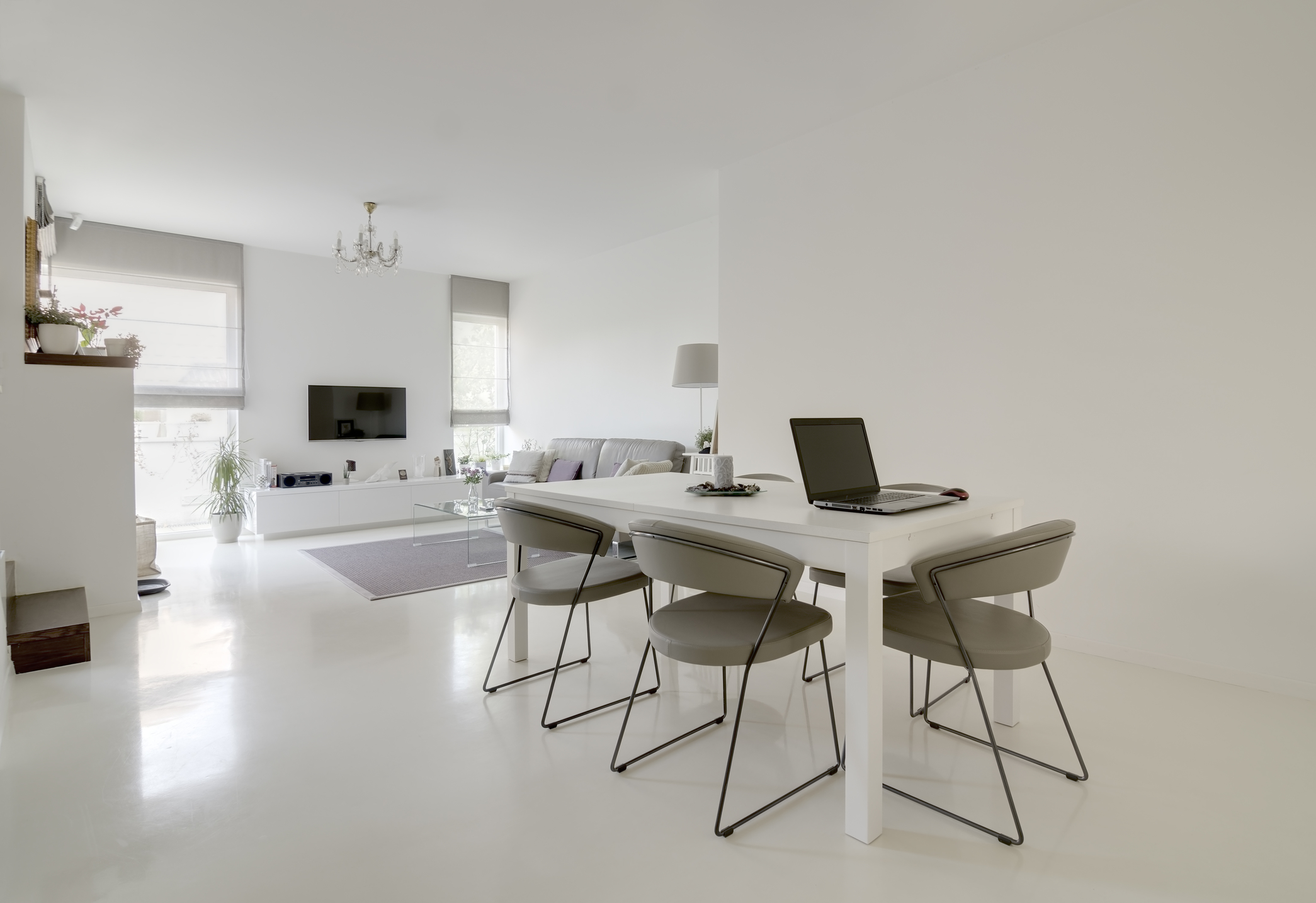 Photo by Filip Miletic on Shutterstock
Put in Glass Doors
If you're not interested in ripping out chunks of walls or cutting away part of your roof, you can still introduce more natural light to your home by replacing your exterior doors. Putting in glass doors essentially gives you the same effect as a couple of extra windows, but without the major construction. To preserve your privacy, you can go with frosted or textured glass, as well.
You can enhance this effect by replacing some of your interior doors with glass doors, as well. This will allow addtional light to pass from room to room, giving your home a more open feeling and battling against the cave-like darkness.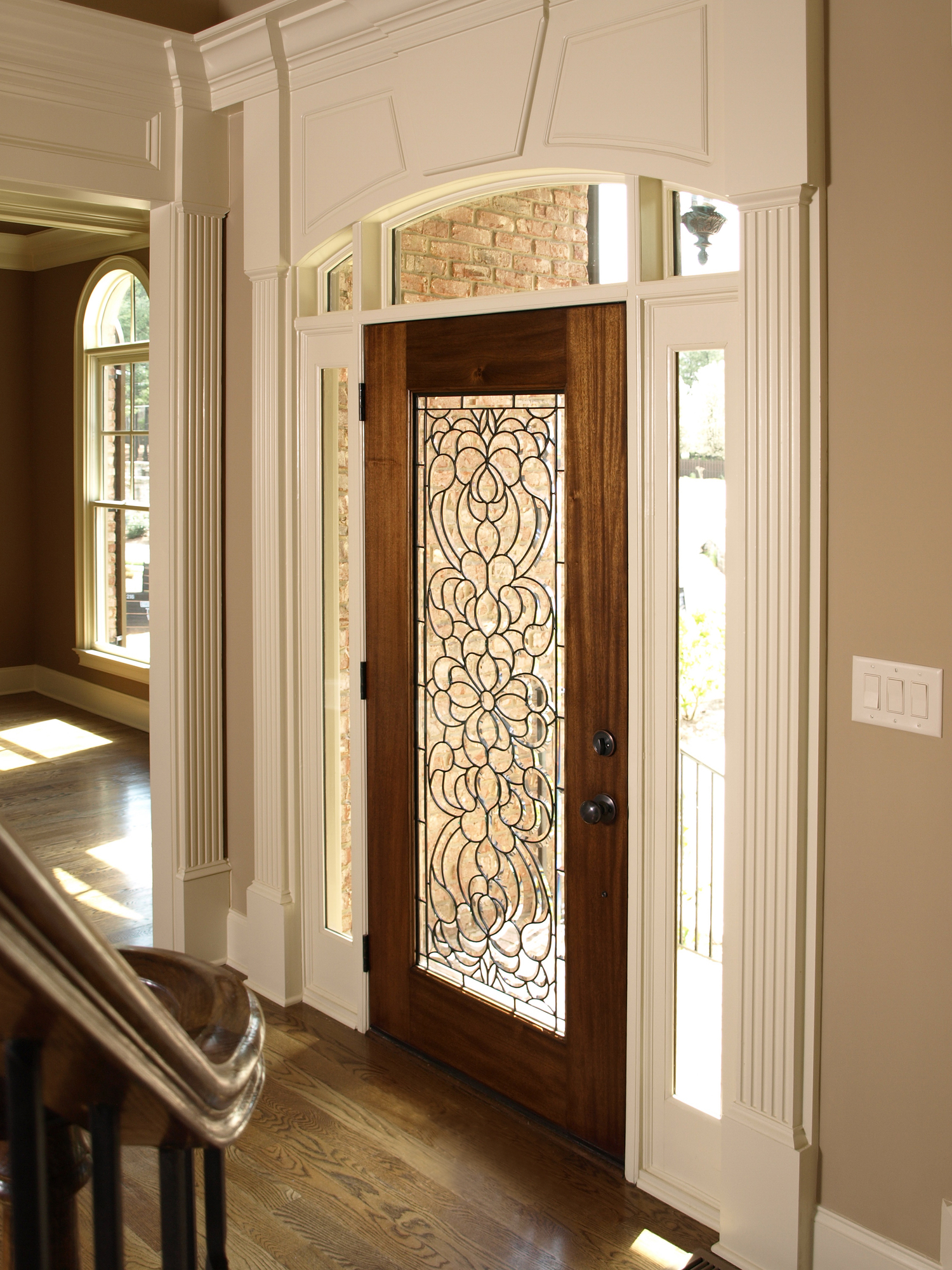 Photo by Anthony Berenyi onShutterstock
Embrace Darker, Richer Colors
This is a little bit counter-intuitive, but it makes sense when you think about it. Instead of trying to brighten up a dark room with a lighter color that'll just come off as shadowy, embrace the darkness in that room. Paint it a darker, richer color, and you'll get a cozy feeling in that room. Consider some of the home libraries and studies you've seen in movies and on TV. A lot of these rooms don't have a ton of natural light, but they have a warm, dark feel to them that works well with a few desk or floor lamps and hanging ceiling lights.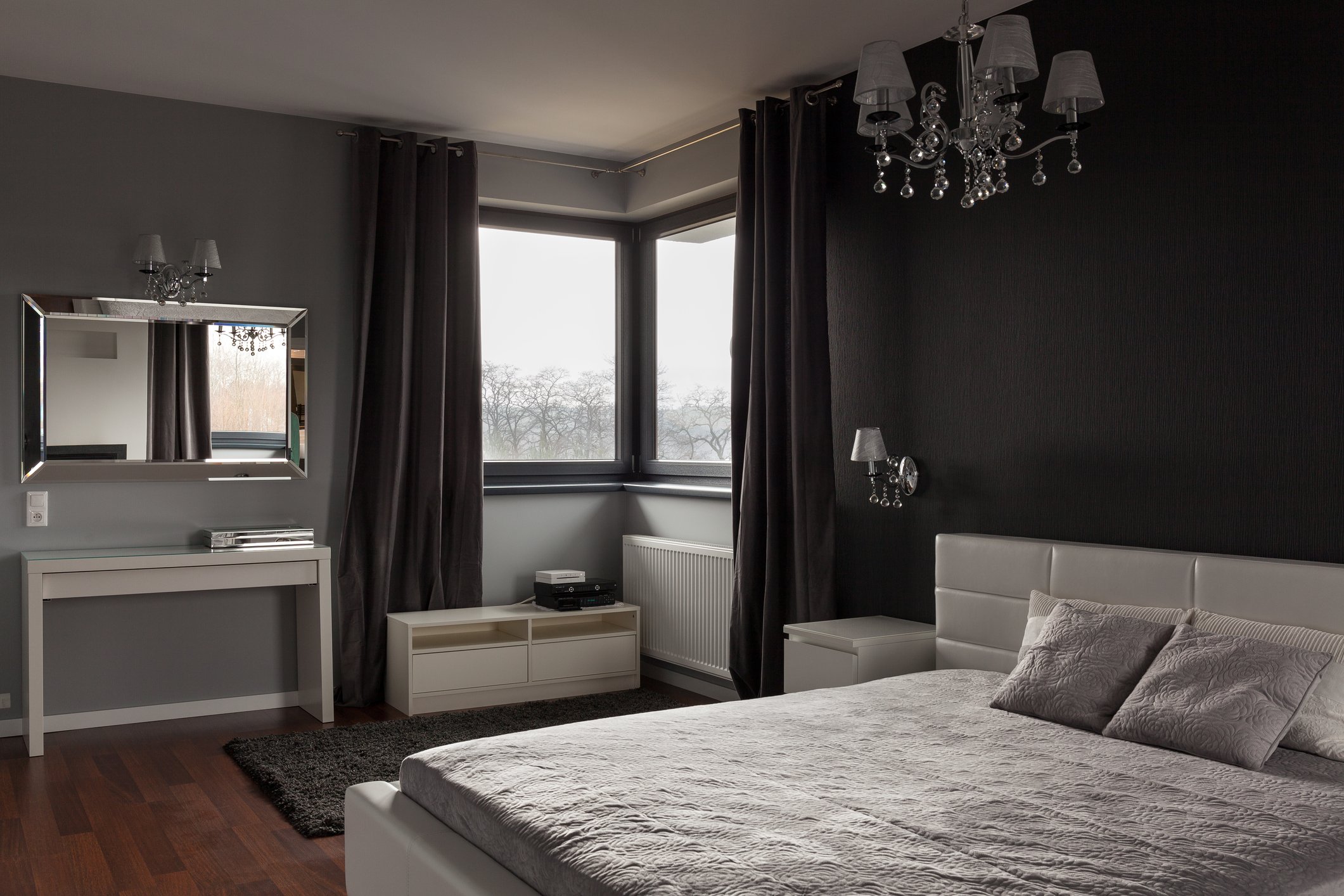 Photo by Photographee.eu on Shutterstock
Hang Decorative Mirrors to Reflect More Light
Of course, you don't want to create that dark, warm feeling in every single room of your home. You do want to add light where you can, and mirrors can be a wonderful way to reflect more light in almost any room.
Have more light on the second story of your home than the first? Hang a few decorative mirrors along the staircase, and you'll get reflections from the light upstairs that'll bring a bit more light to the first floor. Well-placed mirrors can do a lot to create the illusion of space and generate more light in almost any room.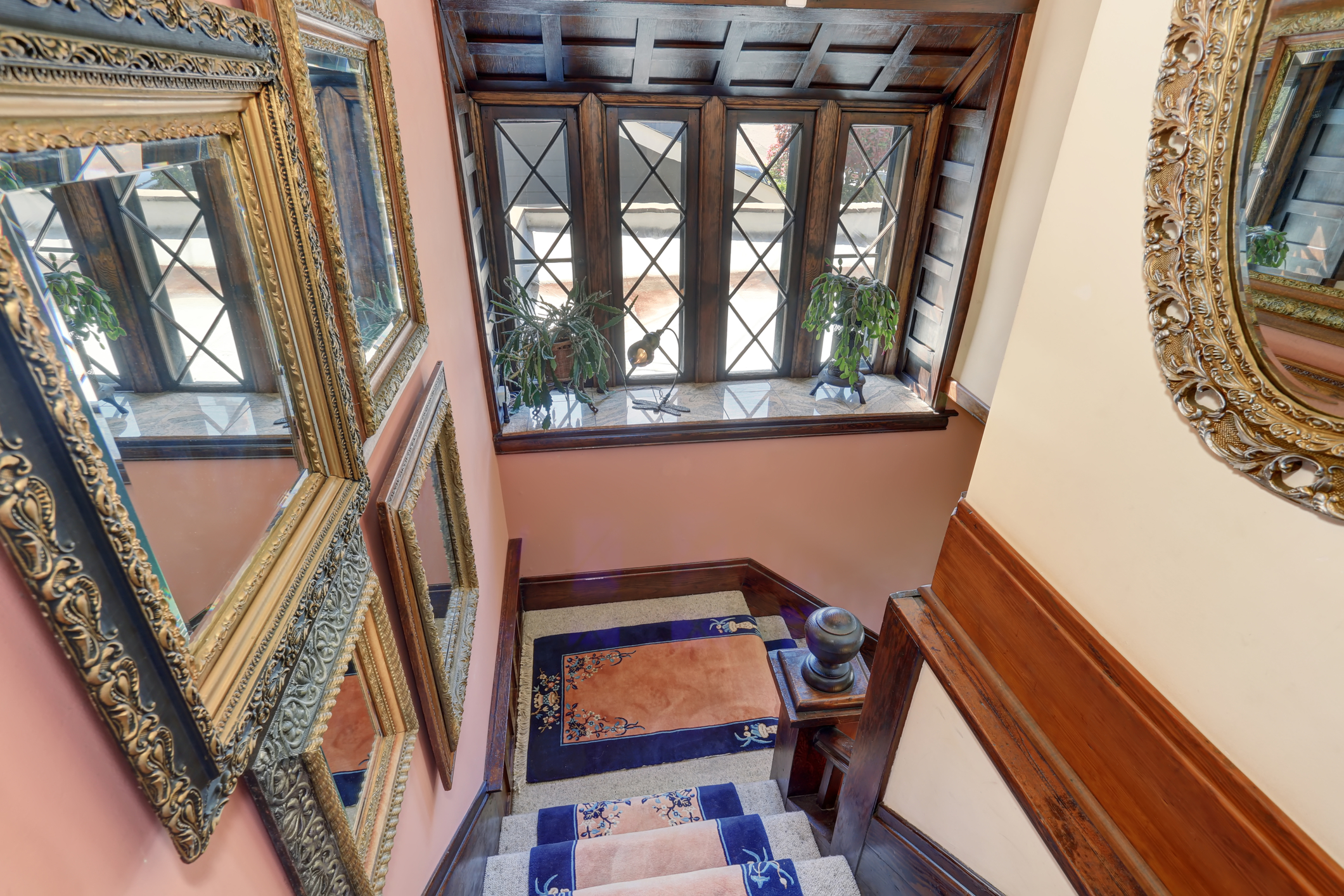 Photo by Artazum on Shutterstock
With these tips and some creativity with your light fixtures, you can turn any "cave" into a beautifully lit home with a lot more natural light than you ever thought possible. Whether you're planning a renovation or looking for a few simple tricks, you don't have to live in the dark.