The best way to decorate with old things? Use what you have: your grandmother's old film cameras, your kids' old withered novels, your sentimental collection of seashells, etc.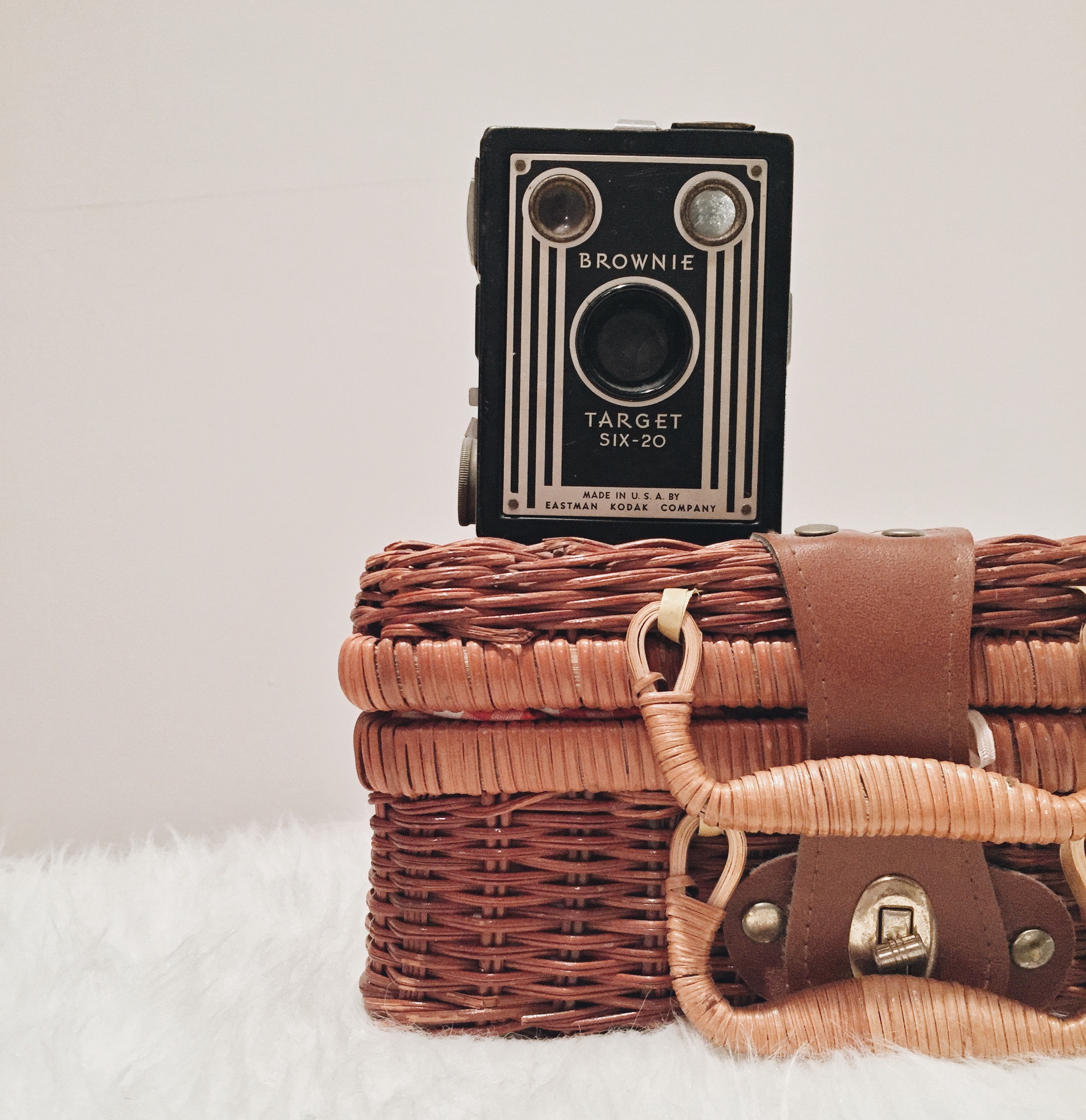 All of these things and more may have a spot in our hearts, but admittedly, they don't always seem to have a spot in the home. Old things have a tendency to easily pile up and make any room look cluttered or dated. But before you place old things in your next garage sale, try placing them in these key spots to make your home shine with a vintage and personal touch. Plus, you'll be throwing away less, buying less, and saving more. It's redecorating at its finest.
On Your Bookcase/Bookshelf
The top of bookcases and the spaces in bookshelves are key opportunities for any decorator to spice up their home. This is the usual place to house knick-knacks, and it's easy to do so unsuccessfully. The key to keeping the decor piece looking fresh and modern is to combine the vintage element of the old thing with a modern furniture piece. Don't be afraid to mix and not match!
Placement is important, and a series of old brownie or film cameras shine the best when placed purposefully. Make sure your old vintage cameras look their best by designating a spot for them to be seen. These aren't closet clutter, their cute and camera-worthy decor accents. The best part? No one will know if they actually still work or not. (I forgot which of my own still work!)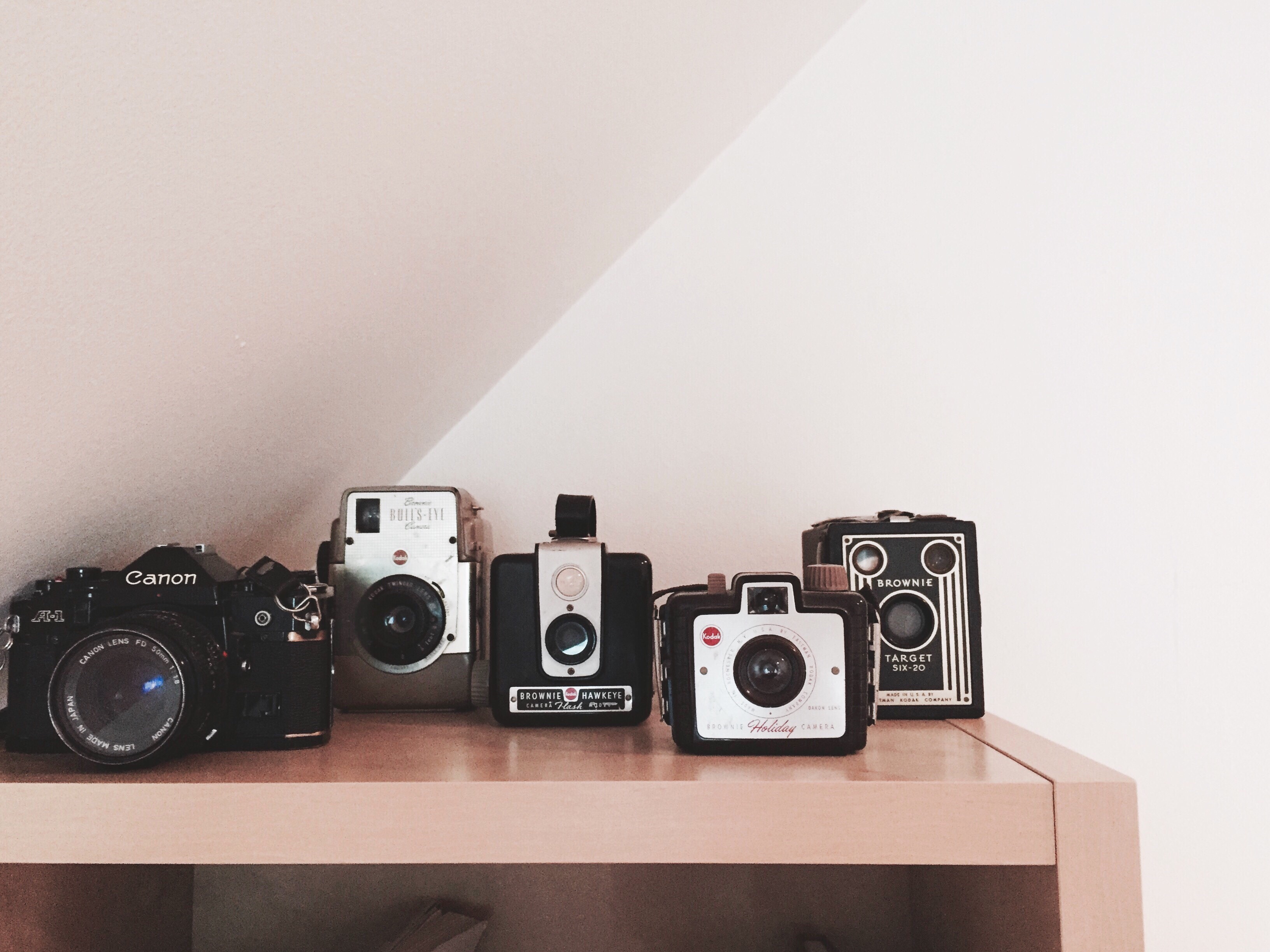 With Your Dresser/Drawers
Little antiques are often the hardest to place in the home. Surrounded by contemporary furniture, they can easily be drowned out and seem like just another random item amongst fine china. Nevertheless, the best spot for small and old collection items (like seashells) are on large furniture pieces like drawers and dressers.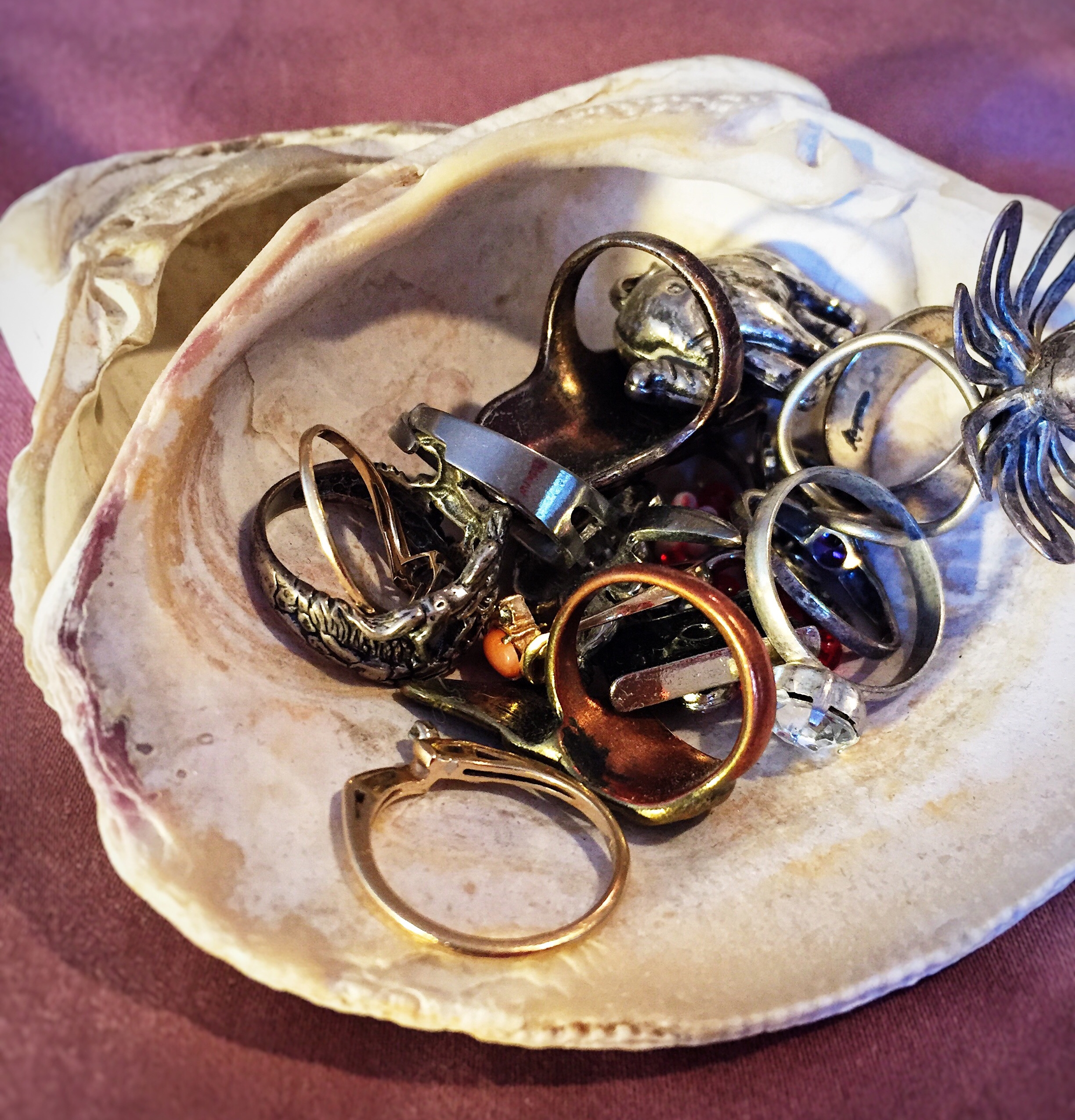 The key is to not to let a vintage item compete with the large piece, especially if that large piece is modern. Instead, try mingling the old and the new within the larger furniture surface. Create a little moment in your home for your memories and your modernism to come together. The result will be an eclectic blend of history and personality. Here's one pictured successful example.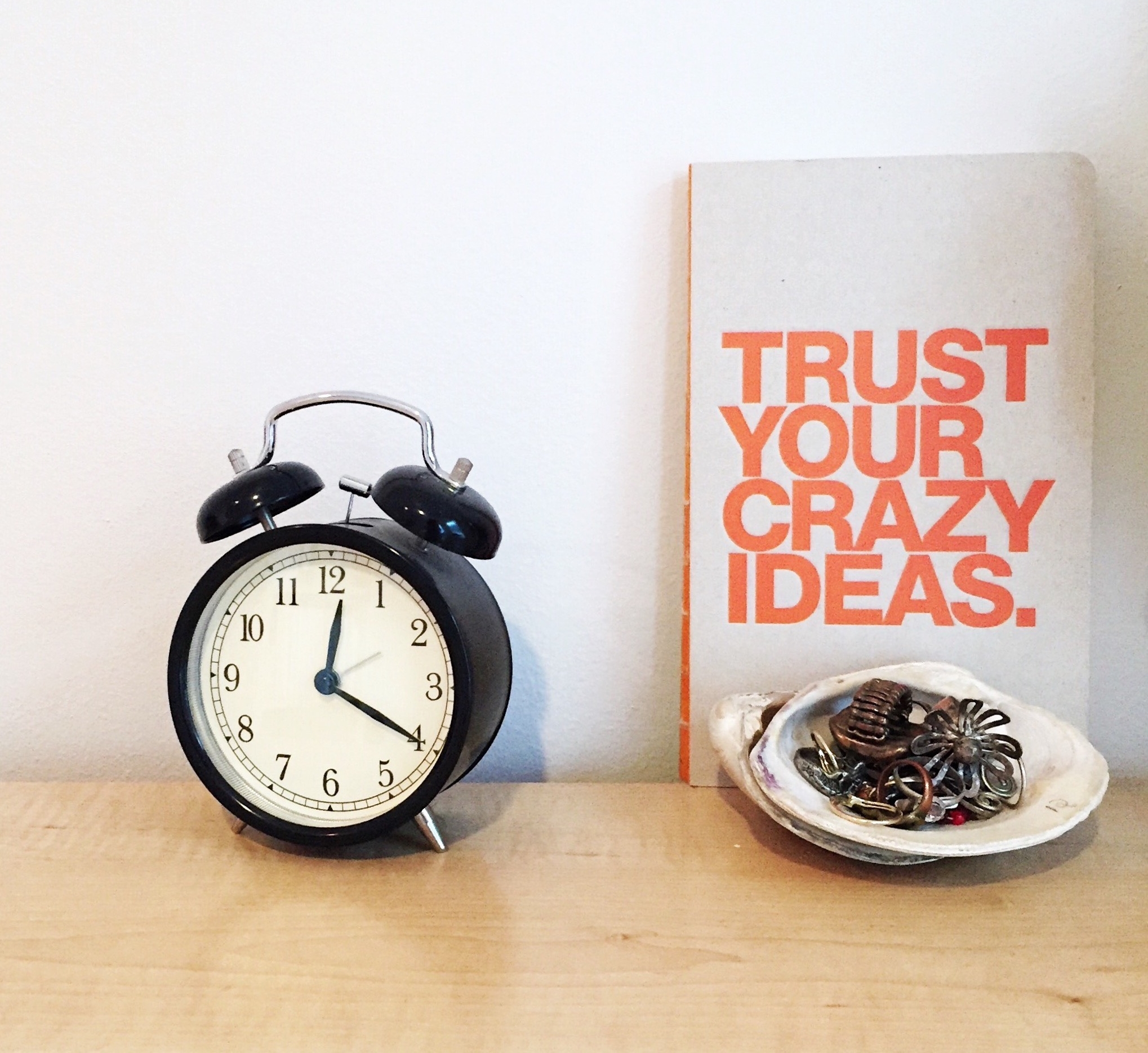 For Your Ottoman/Coffee Table
Nothing says "hominess" like a good old paperback. While new fads show coffee table books as a high priced, bulky decor statement, old books (yes, even paperbacks!) really can add a sense of character and quaintness to a living space by being a part of your ottoman. Not only will your old books add quirk to a coffee table, but they will also be a conversation starter for your next dinner party.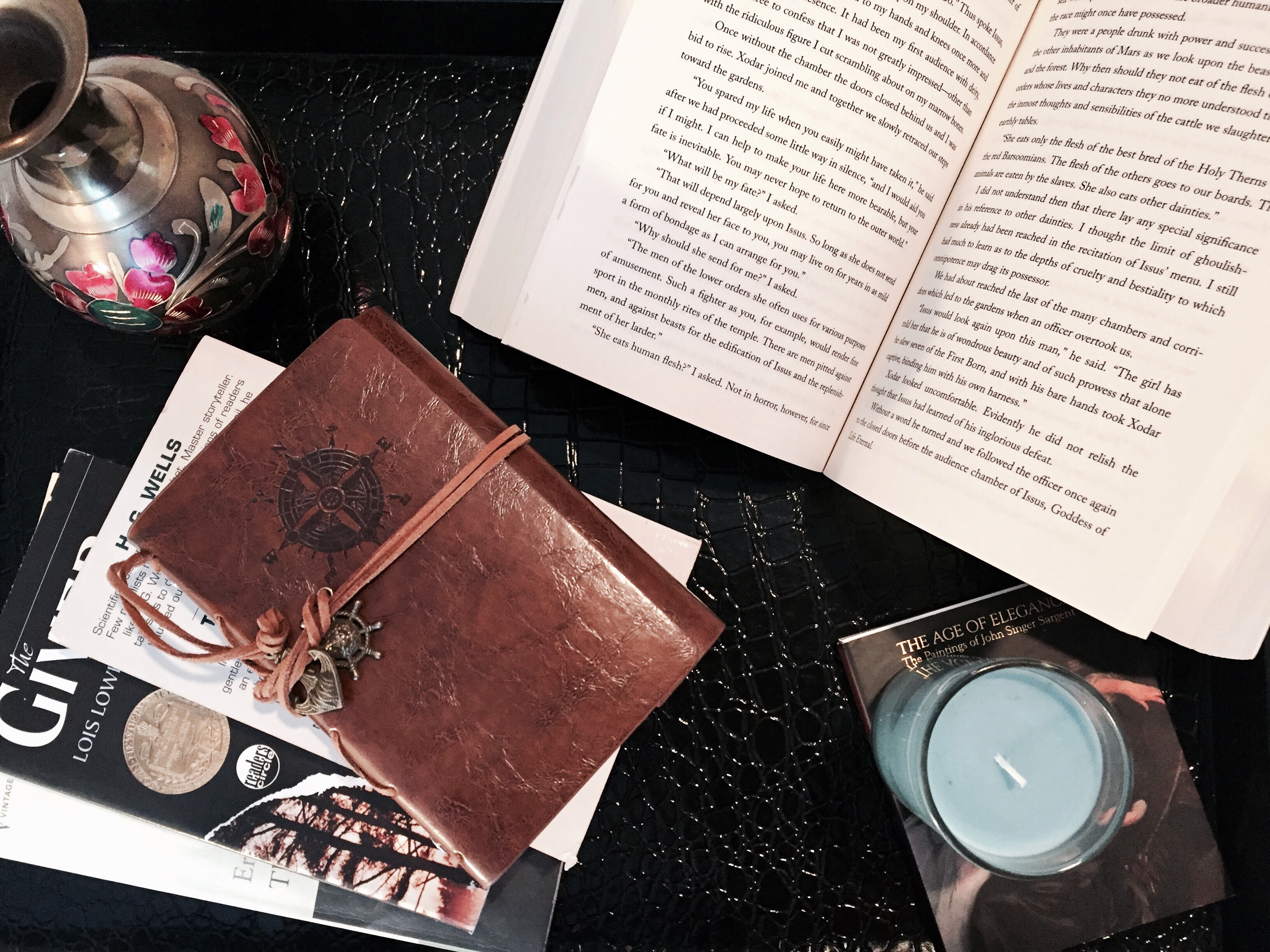 Old vintage items don't have to be clutter in your home. By following these simple tips on where your old things can fit into your modern home, you can enjoy the new life of something that you inherited and can now treasure forever.
Let me know what old thing you plan on using for decor in the comment section below!
For more tips on how to add affordable pieces to your home, check out this House Tipster article: Large Scale Art at an Affordable Price.
And you can learn how to upcycle antiques you find at a flea market or yard sale by reading this article: Trash to Treasure: Yard Sale Finds to Snag and Upcyle!
Images used with permission, courtesy of Angelica Delucca