A cluttered home is a stressful home. If you continue to let the clutter pile up, you can feel overwhelmed and suffocated by the mess. Believe it or not, it doesn't take hours to clean up that eyesore! Here are eight simple tips to easily and effectively declutter your home in a half-hour or less.
1. Focus on One Area
Although the task of cleaning your entire home may feel like a lot of time and work, if you put all your focus into one area at a time, before you know it, your whole house will be come together nicely! Focus on one area at a time. Start small, like a linen closet, and then work into the rest of your bathroom cabinets and counter spaces another day. This will help you to break down problem areas and allow you to tackle bigger tasks in smaller timeframes.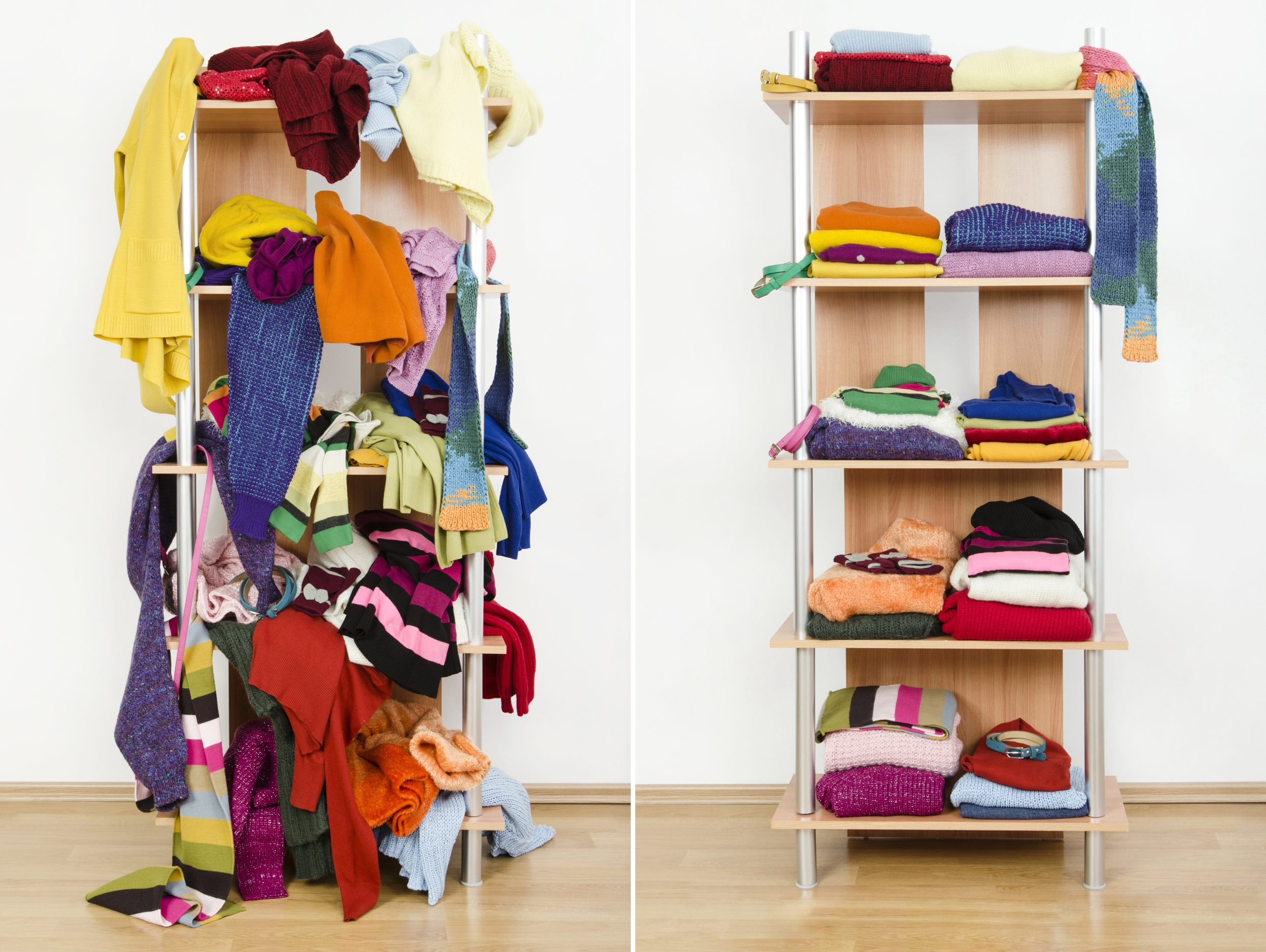 2. Out with the Old
Do you really need those old movie ticket stubs from your high school days or those magazines that you've already read and haven't picked up in years? No! Get rid of old items that no longer hold special meaning. If you don't plan on putting them in a scrapbook or journal (Let's be real: if you were going to do that, you would've already) then toss them! They may have held special meaning for you once, or provided a good read, but now they're taking up valuable space. Don't think twice and toss that old stuff!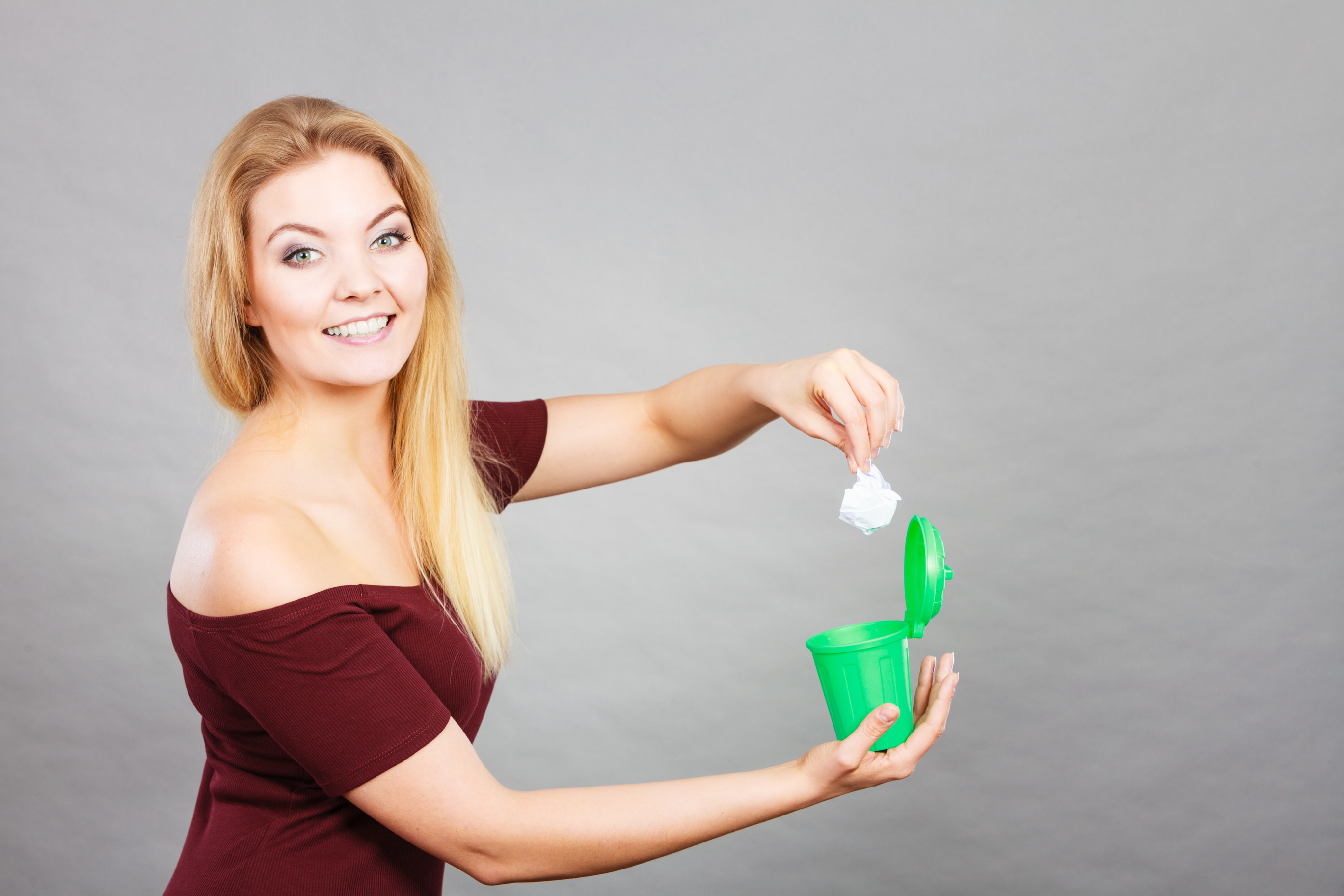 3. Reorganize Your Desk
For many people, the top of your desk becomes a catchall for loose change, pens, receipts, and the like. You can easily remedy this by emptying out your desk and rearranging your items in a way that's functional and efficient to your life. Have a pen cup at the ready to put away pens as they are used. A small wastebasket underneath your desk will catch all the loose receipts and to-do lists throughout the day. A small bowl can suffice as a place for keys and small pocket items.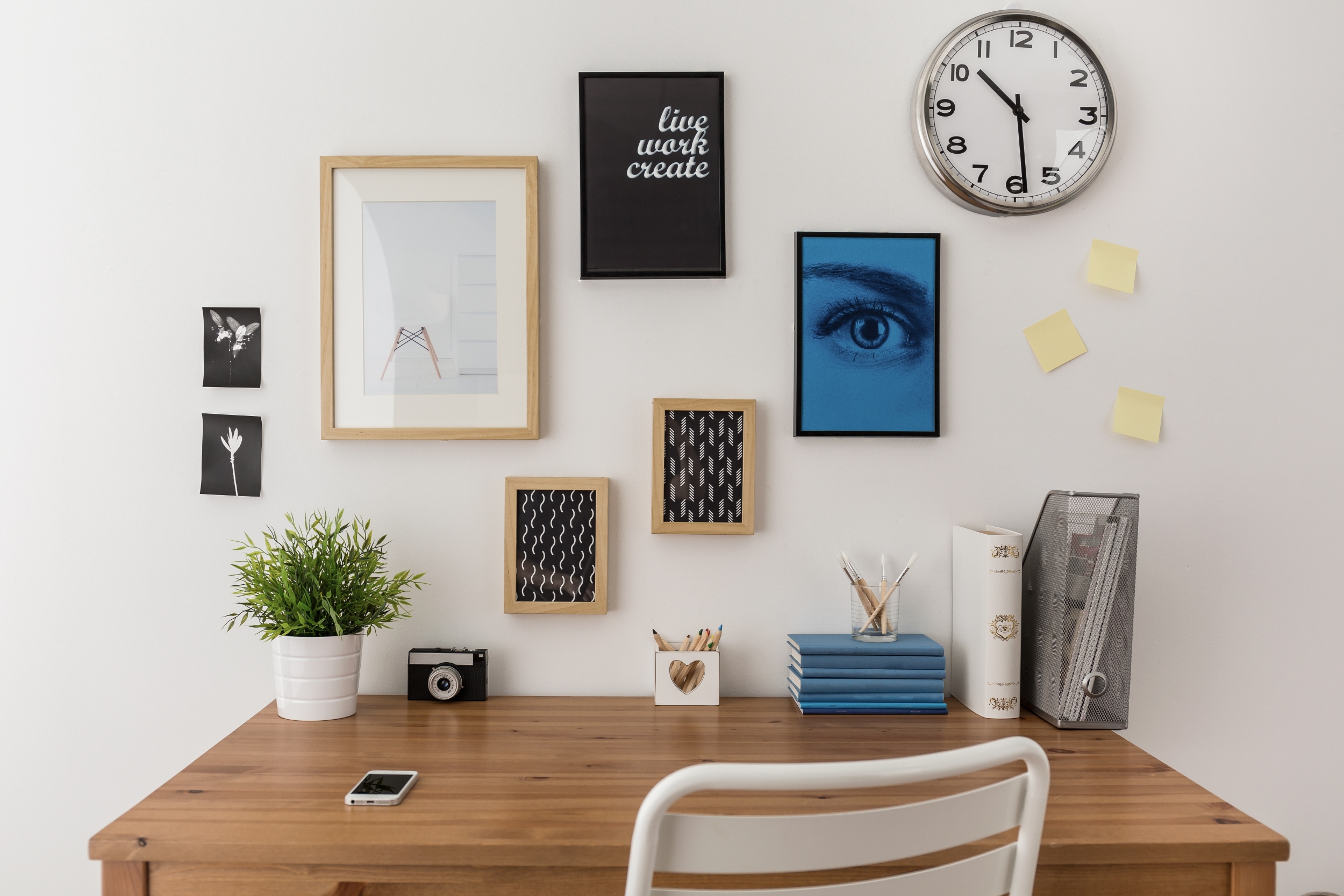 4. Clean out Your Closet
I know you have old clothes and accessories in your closet that you no longer wear. Everyone does! Instead of keeping clothes that will constantly get pushed into the farthest reaches of our closet, clear up the space by donating them! Many charities take old clothes and resell them at a discount or give them away for free to those in need. Do a simple Google search and find a local charity that could use your old clothes.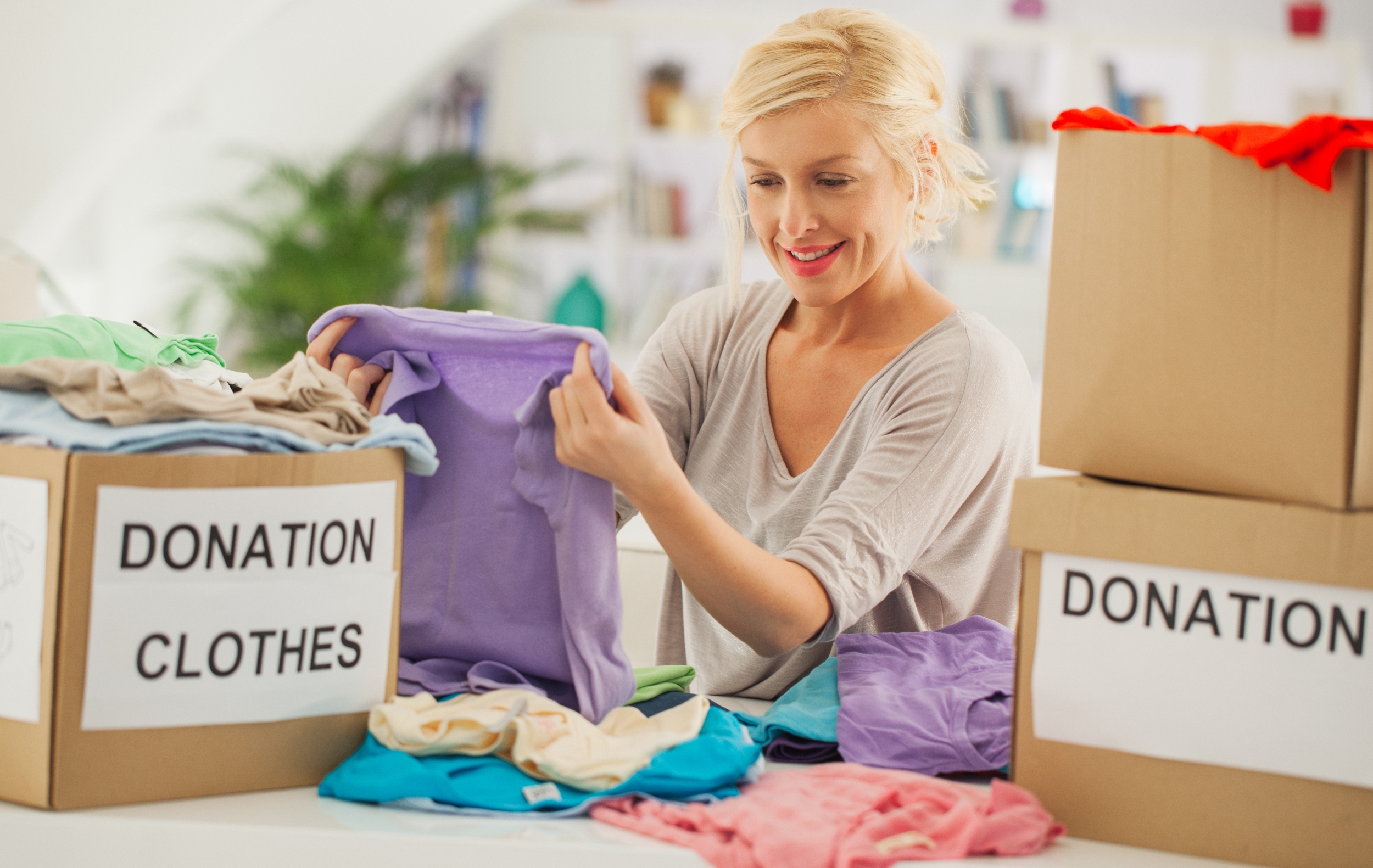 5. Clear off Your Counters and Tables
As with our desk space, counters and tables seem to attract various items over time. Putting away dishes can help to minimize the look of a clutter kitchen space, as well as checking off another item from your to-do list of chores. Take a few minutes to find new places to store items in your cabinets to open up your counters. For the dining space, perhaps store unused dinnerware in a movable cabinet to clear off the table when not in use.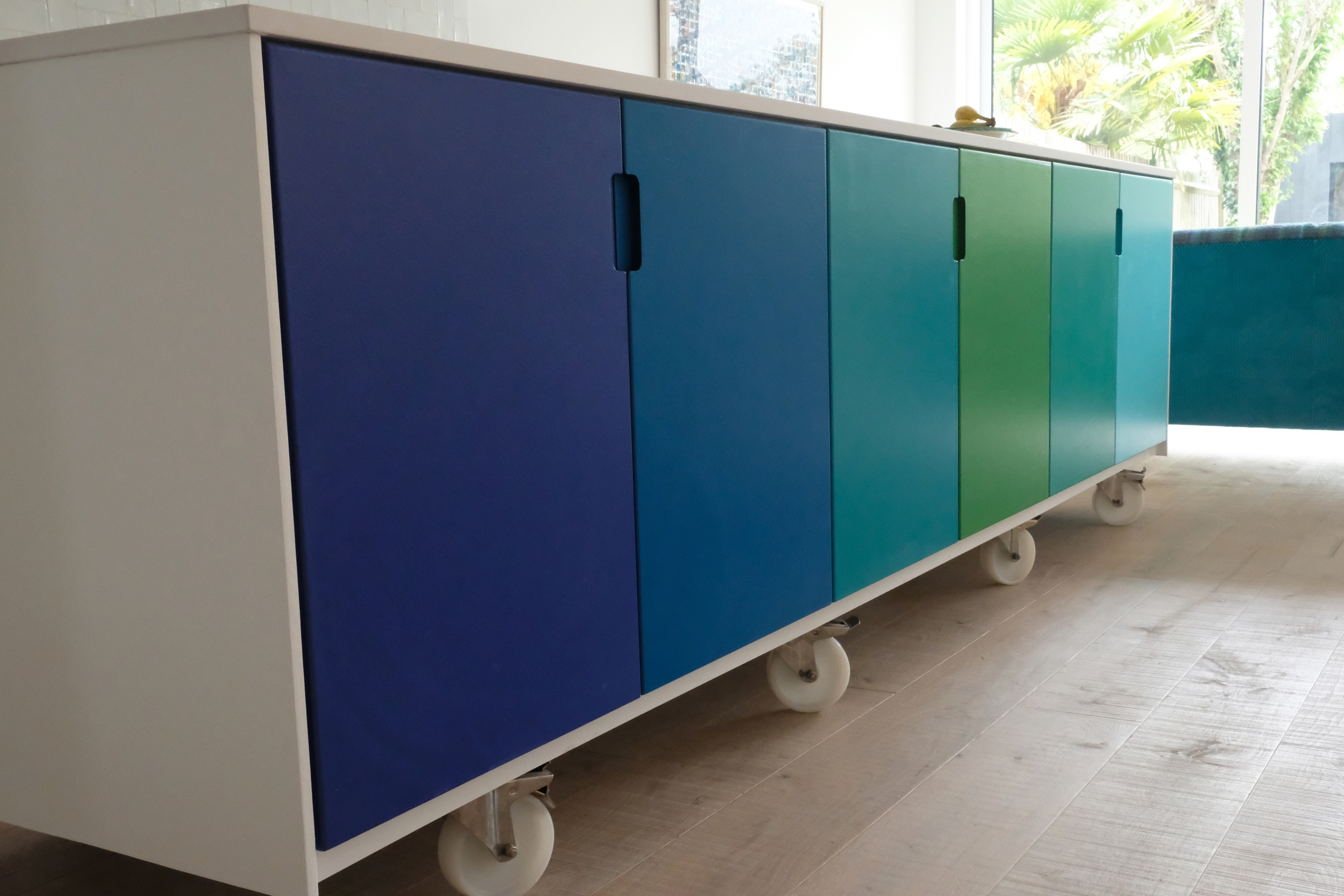 6. Everything in its Place
If you have a set place for everything in your home, and can remember to put items away as soon as you're done with them, you won't need to worry about late night cleanings and piles of junk lying about. Assign each person in the home a place where they can place all their belongings when they come home. A simple fix is to purchase a few baskets and add labels with each person's name and store them in a mudroom or entryway in cubbies or on a shelf. That's some stylish and organized decluttering right there.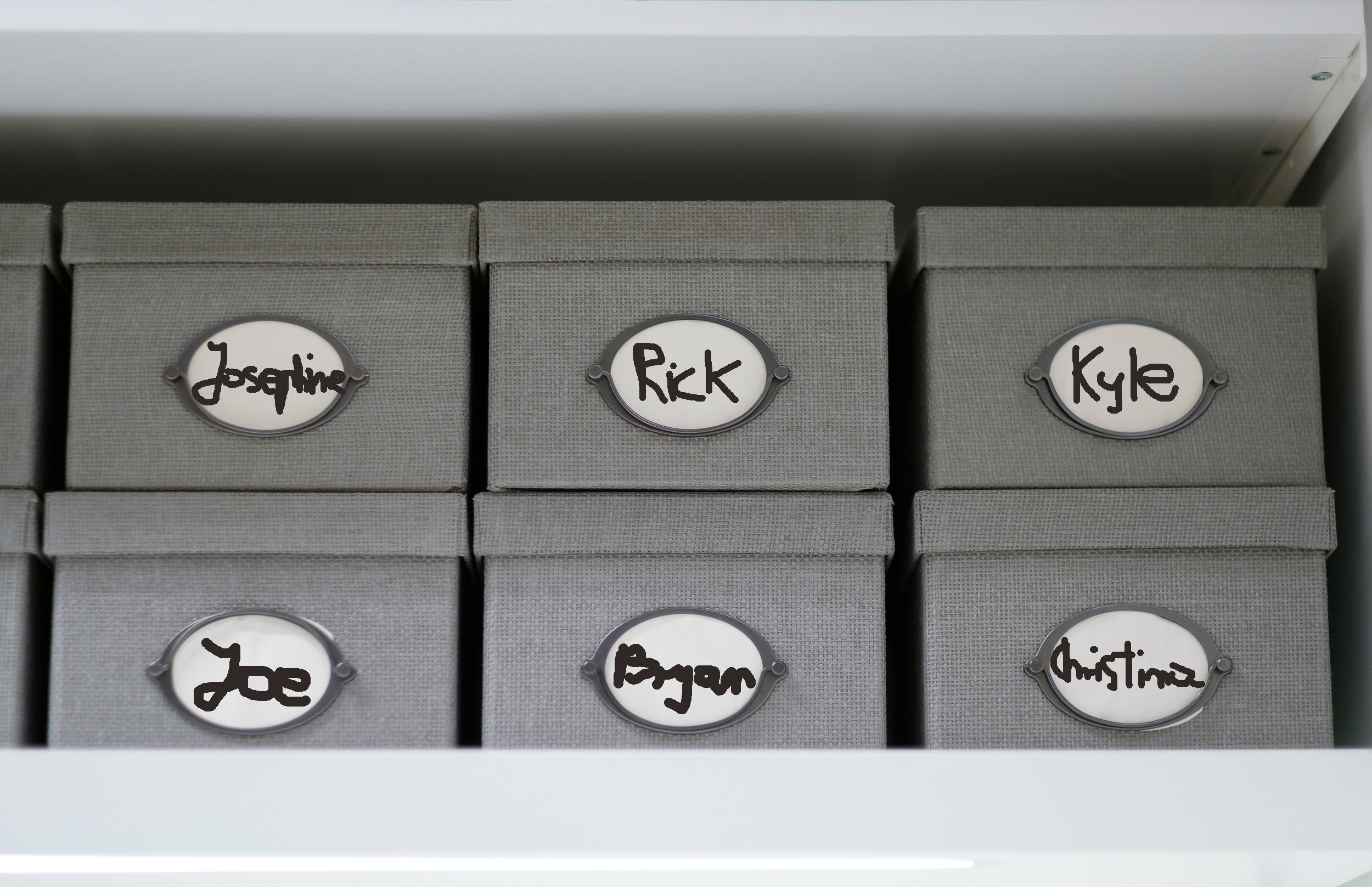 7. Tackle those bookshelves!
Bookshelves can quickly become a hectic space in a home. Shoving an item into every space isn't necessary, and can cause your shelves to look overstuffed.
Clear out old books that you're no longer using and donate them, or have a yard sale! Do you store DVDs in your bookcase? Find some stylish bins to place them in before putting them back on the shelves! Don't be afraid of leaving lots of empty space. Choose a couple of decorative pieces to arrange fashionably in your new open space.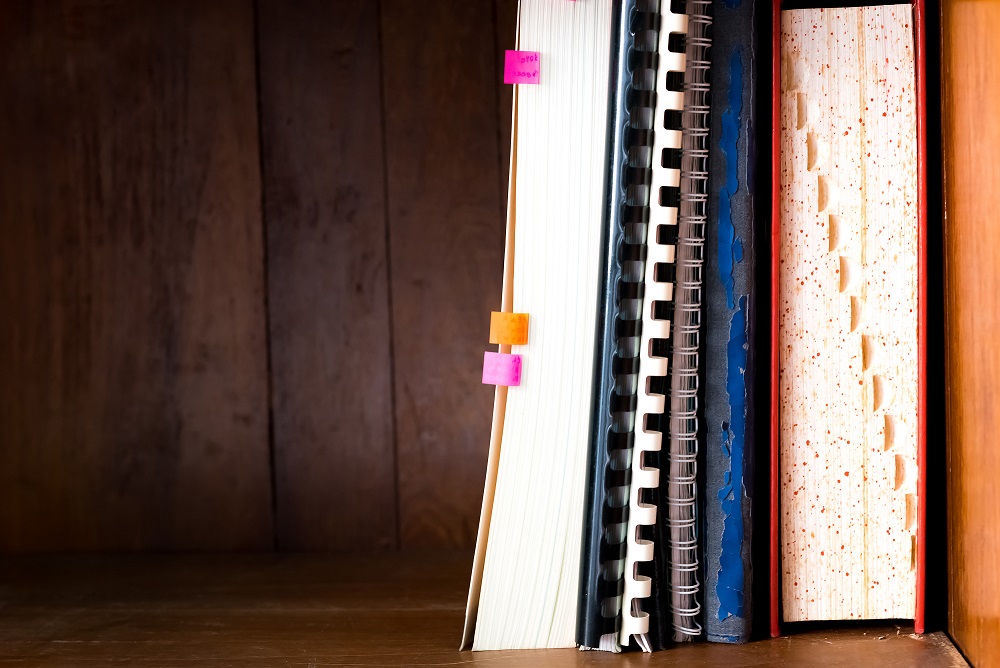 8. Reorganize your linen closet
Many times the linen closet gets overlooked when cleaning. "Out of sight out of mind," right? This isn't always the case… Even though a linen closet can be the perfect place to store all your extras, try to keep this space as open and light as possible. Baskets, hooks, and bins are the perfect linen closet companions. Store like items together in clear bins with labels. Install hooks or towel bars to the back of the door to hang clean towels. Neatly fold your sheets and store in baskets to make for a much cleaner space.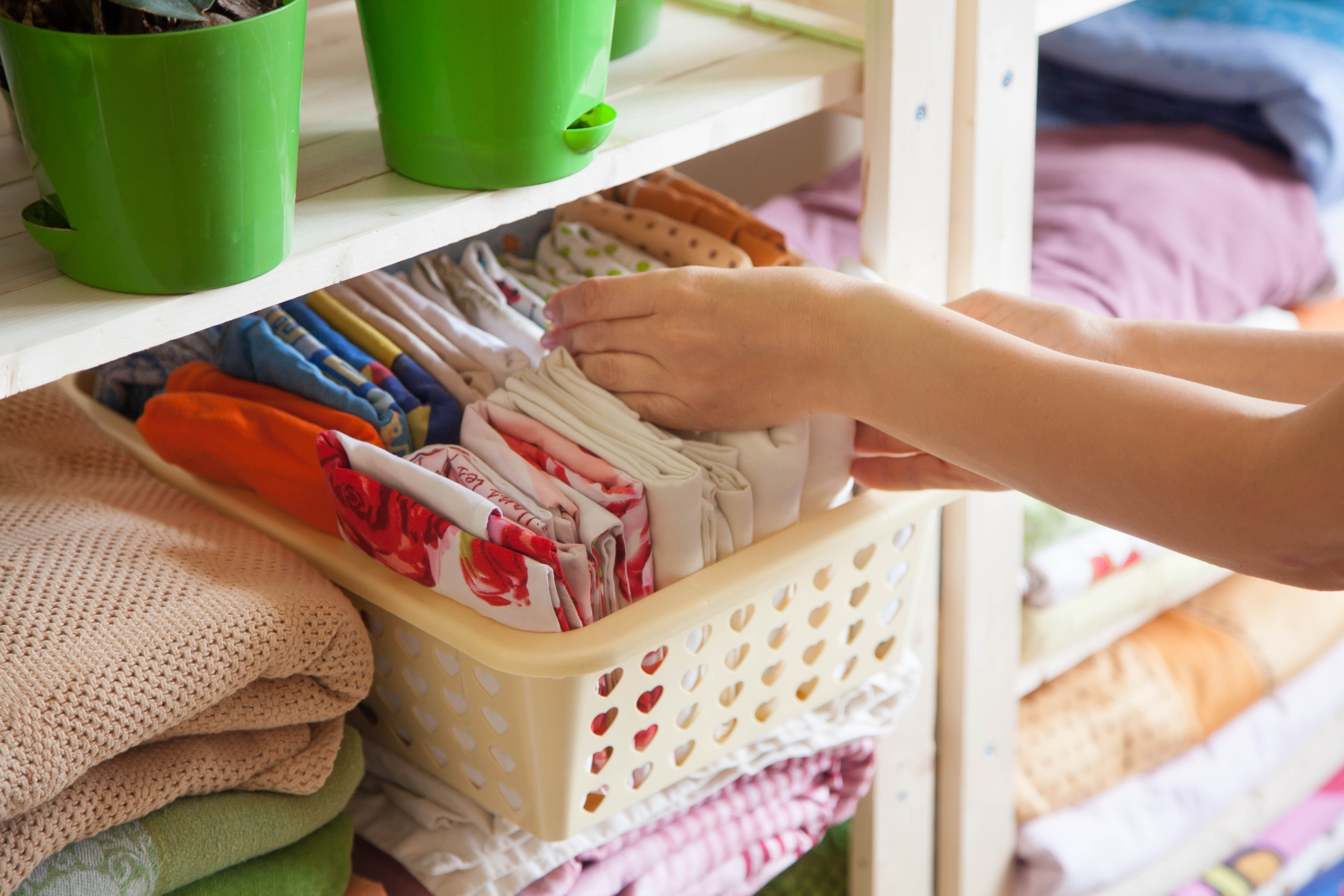 These quick (and simple) tasks will help you in the long run to having a clutter-free and stress-free home. What are you waiting for? Set your timer for 30 minutes, pick a task, and get started decluttering your life!
What ideas do you have for decluttering in less than 30 minutes? Share your ideas in the comments. We would love to hear them!
Images used with permission, courtesy of www.shutterstock.com and www.dreamstime.com