If you're eating on your couch every night because you think you don't have room for a dining area, these three tips may change your mind. A little bit of strategy when it comes to selecting the table, chairs, and decor means you can chow down with style in even the tiniest space.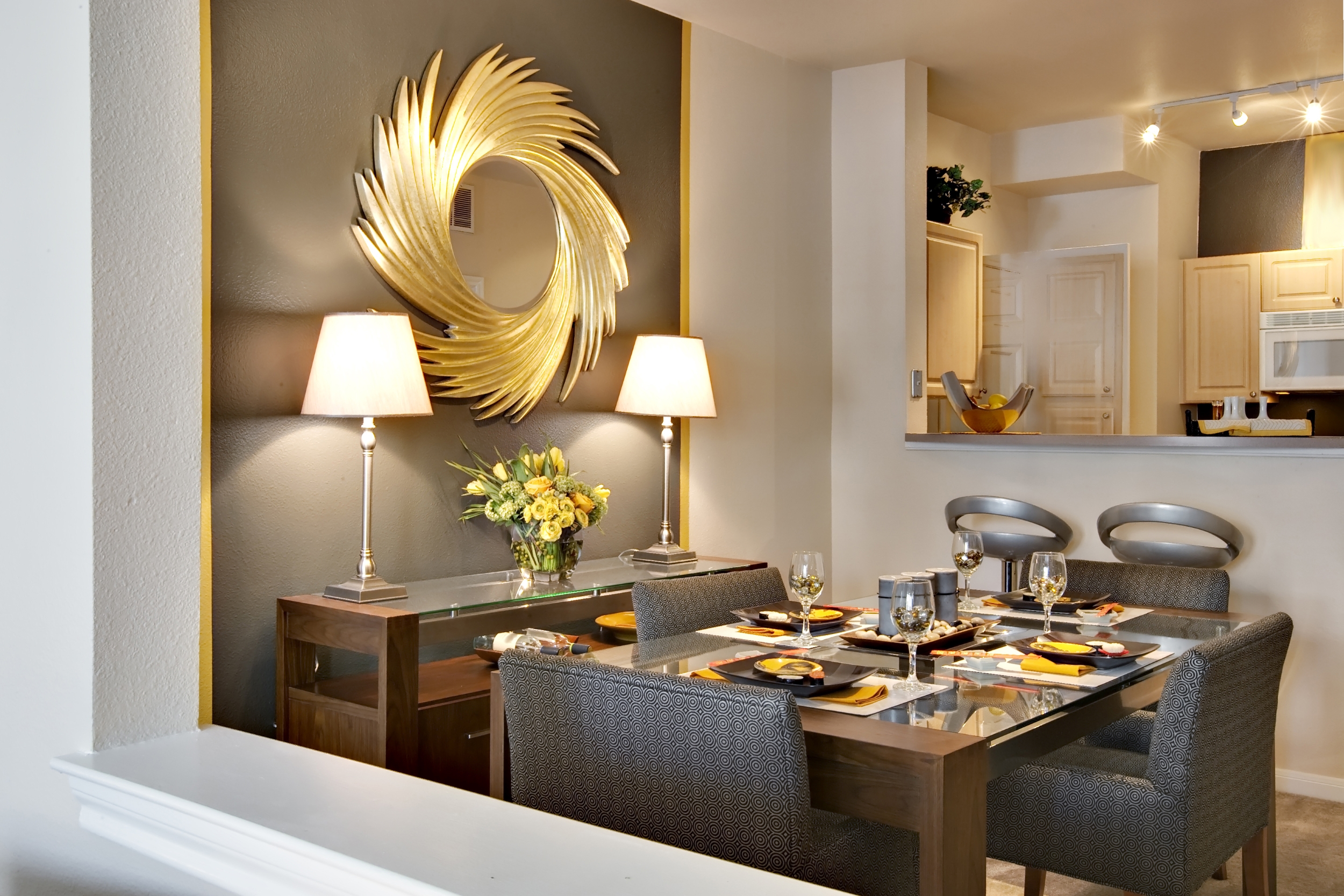 Maximize Seating
With the right setup, you can seat a surprising number of people in a tiny dining area. A corner nook with an upholstered bench set against the walls is a comfy space-efficient way to maximize seating. If you'd prefer to use dining chairs, make sure they can be pushed all the way underneath the table.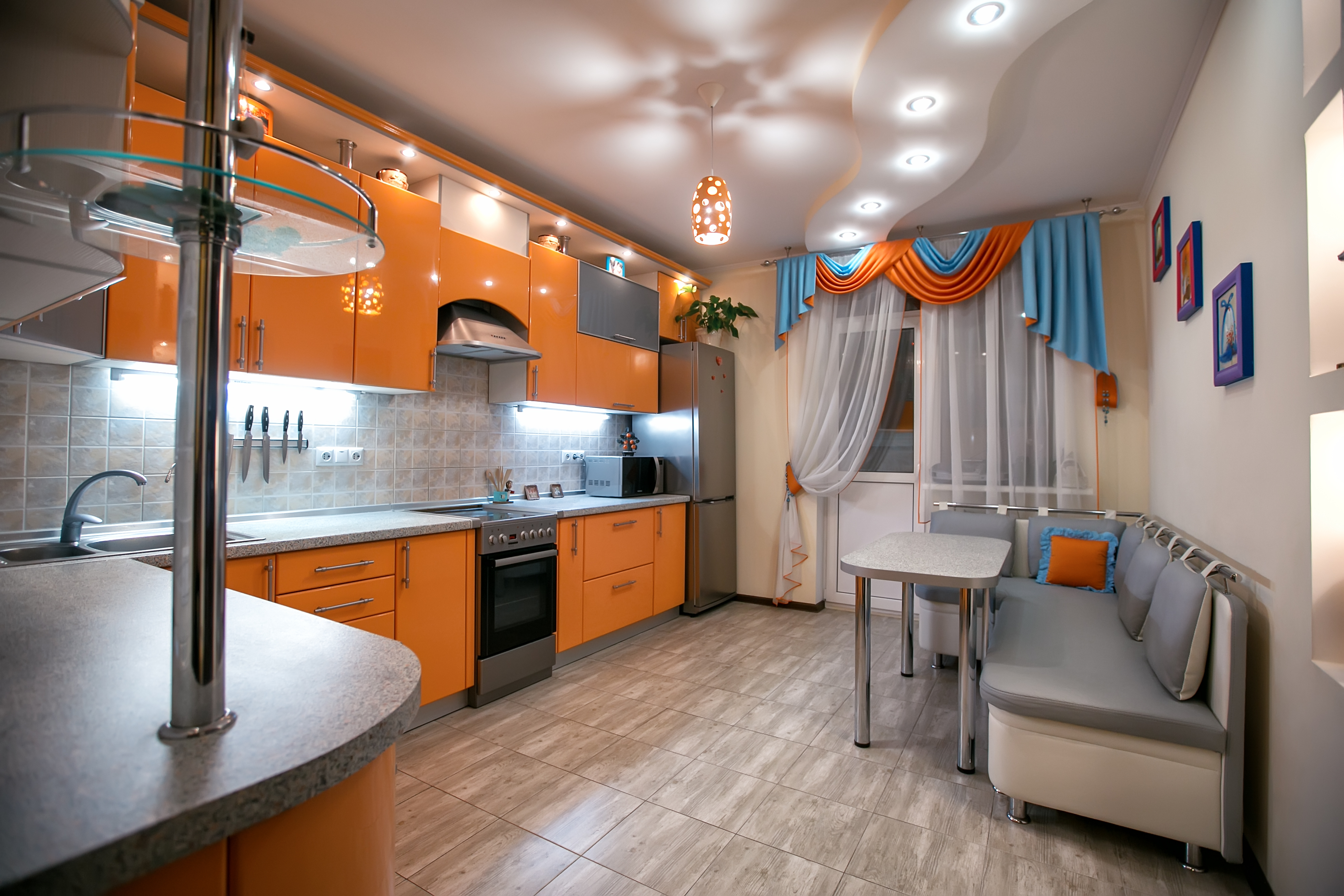 Speaking of tables, the shape you choose can make a difference. Round or oval tables usually seat more people, and are less cumbersome to navigate around in tiny quarters than square or rectangular tables. In extremely narrow spots, a fold-down model that's screwed to the wall allows you to maintain walk-through space when you're not dining. Even a wide wall shelf can serve as a dining table as long as it's sturdy enough.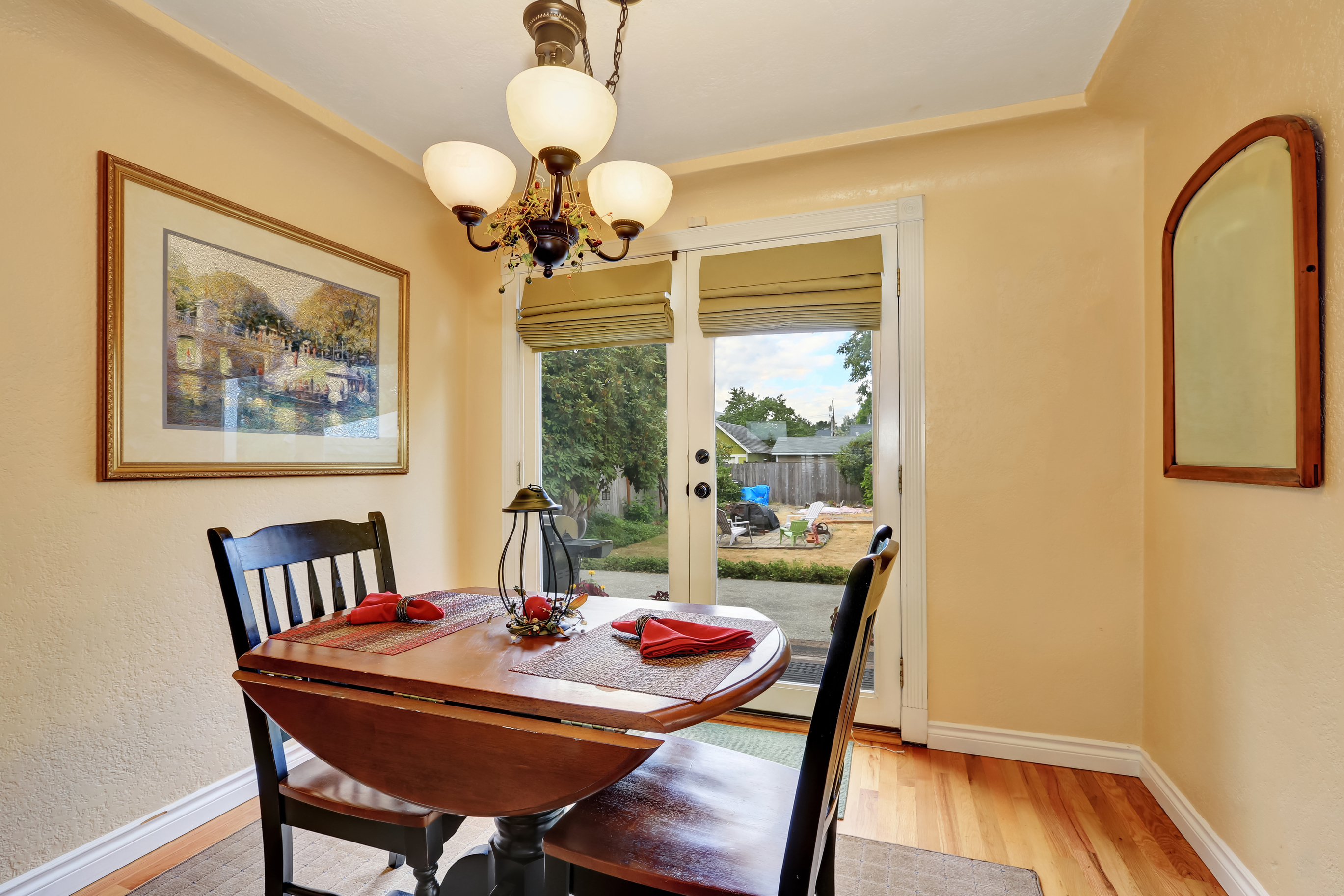 To Buffet or Not to Buffet
Many modern homes forgo the traditional buffet in a dining area, but if you'd like to include it, try a skinny console table that's just wide enough to accommodate serving dishes instead. If you want a spot to display dinnerware, a corner hutch is a space saving option. Even a narrow secretary desk with shelving can work, and serve double-duty as a workspace if you have the room.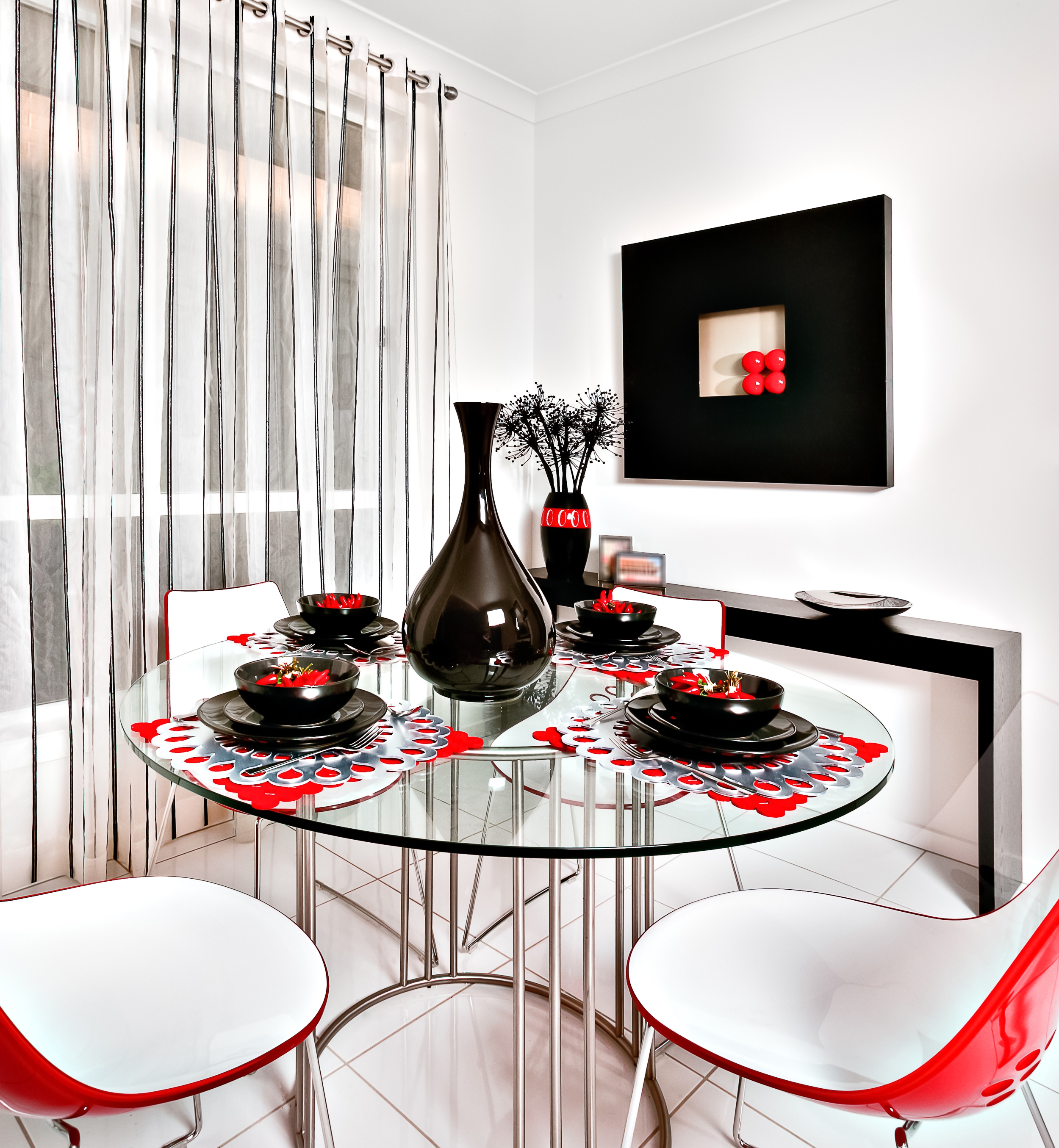 Go Light and Airy, or Embrace a Jewel-Box Vibe
Be strategic with your color scheme and decor. For an airy feel, try pairing a light wall color like white or sky blue with open-back seating. You can add interest with textures and decor. Make it beachy with weathered wood, rope accents, and nautical-themed art. Or go for a modern, organic feel by mixing materials, such as warm-toned wood with metal, and adding plants such as a fiddle leaf fig tree or hanging flowers and cacti.
Another option is to embrace a moody vibe with jewel tones like ruby or emerald, and dramatic art such as oil paintings in gilded frames. For a bohemian feel, go eclectic by mixing prints and styles. Try pairing a Persian rug with ethnic accents or a vintage table with modern chairs, or do a gallery wall that combines framed and unframed prints or drawings with canvas paintings.
Whichever style you choose, adding a wall mirror is a smart move. Decorators use them liberally in small spaces for a reason: They can significantly open an area up visually. Pick a frame that adds interest and ties together your decor theme.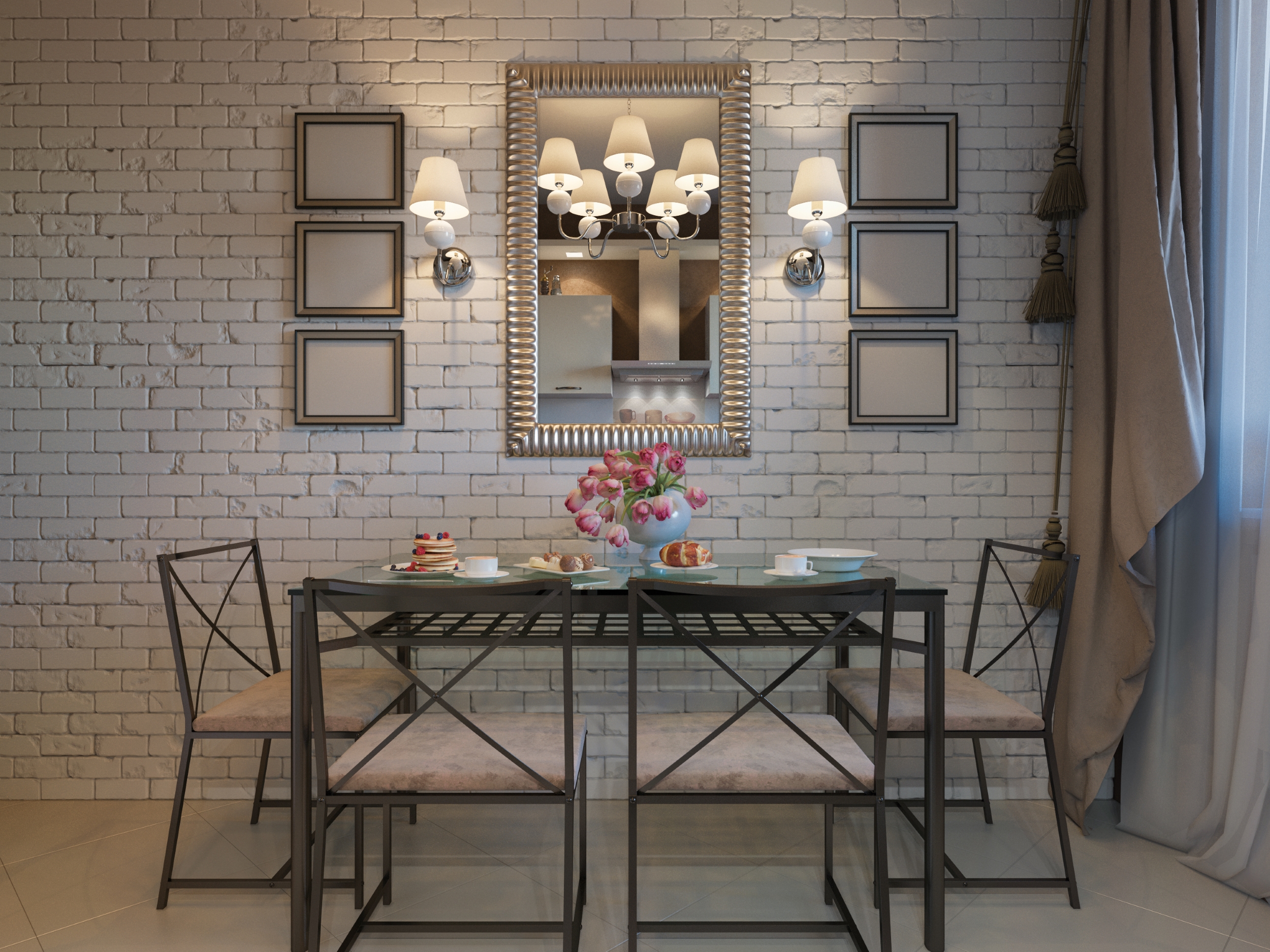 Decorating a dining area that's short on space may pose some challenges, but using these three tips can help ensure that it won't be short on style.
Images used with permission, courtesy of www.shutterstock.com and www.dreamstime.com