Large walk-in closets, spacious attics with custom shelves, and large garages — these just some of the storage-related features us homebuyers are looking for when we purchase a house. However, what we want and what we have are sometimes two very different things.
Personally, I love my home. It fits my family nicely and has just the right amount of living space to accommodate holiday dinners and birthday parties. But storage — that's a very big, very real issue that we tackle on a daily basis. There's just not enough of it!
But instead of packing up and moving out (a very tempting idea when all the "stuff" in our garage was literally overflowing last summer) we took action.
You CAN make your space work for you. All it takes is some tools and a bit of improvisation.
Don't move, improve! Here's what to focus on when storage space is an issue.
Install or Build a Shed
One of our biggest storage-related issues was in our garage. Between outdoor garden supplies, power tools, extra kid's toys, Christmas decorations, and outdoor sports equipment, our two-car garage was maxed out!
The solution was simple — getting our things out of the garage and outside in a shed where they belonged.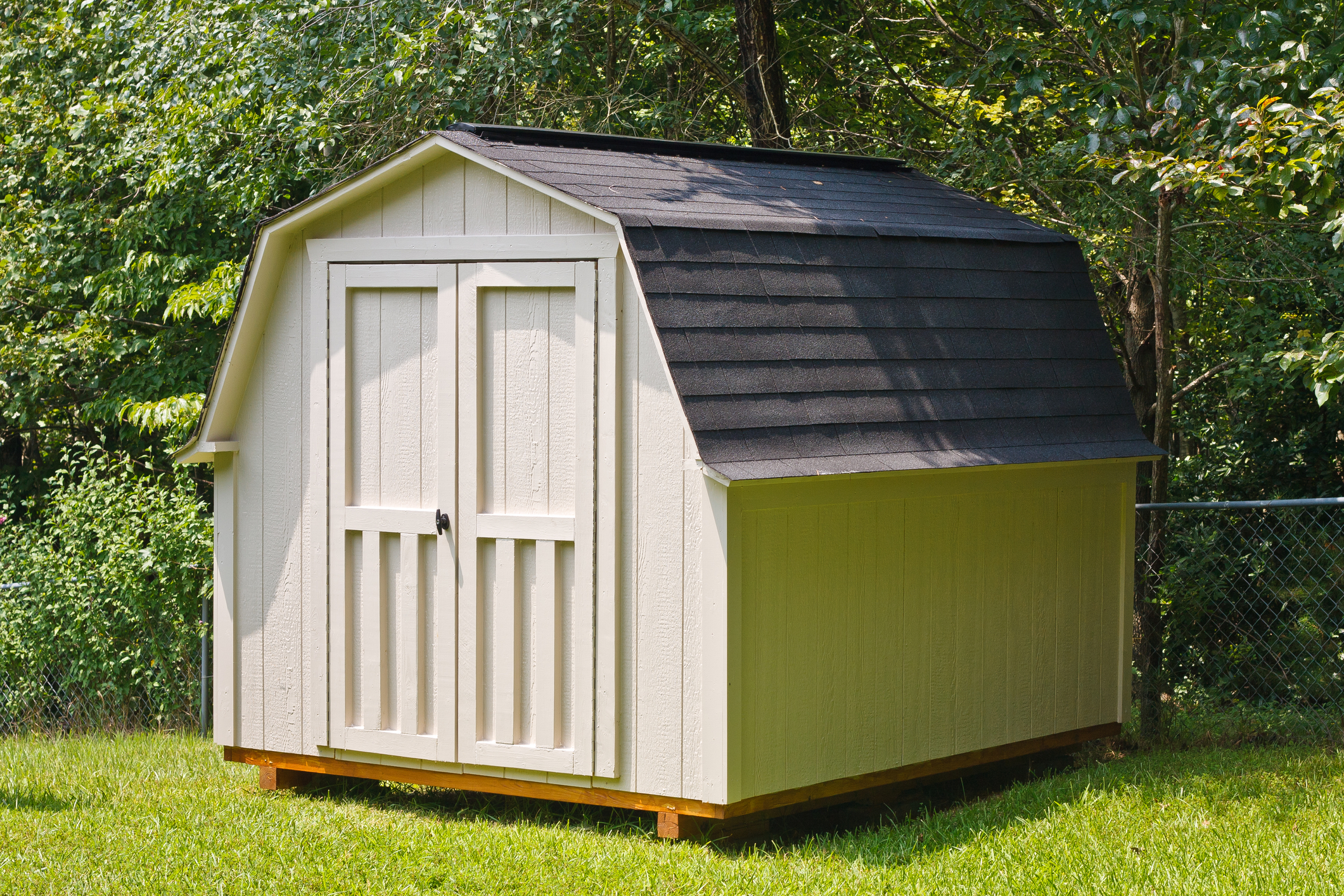 Photo by dreamstime
If you have some pretty basic tools, including a drill, circular saw, tape measure, level, and a ladder, you can easily build a simple shed over the course of a weekend. For an even easier fix, buy a pre-made model at your local home improvement store.
Use your new shed to store your lawnmower, shovels, rakes, soil, garden supplies and anything else that you always use outside.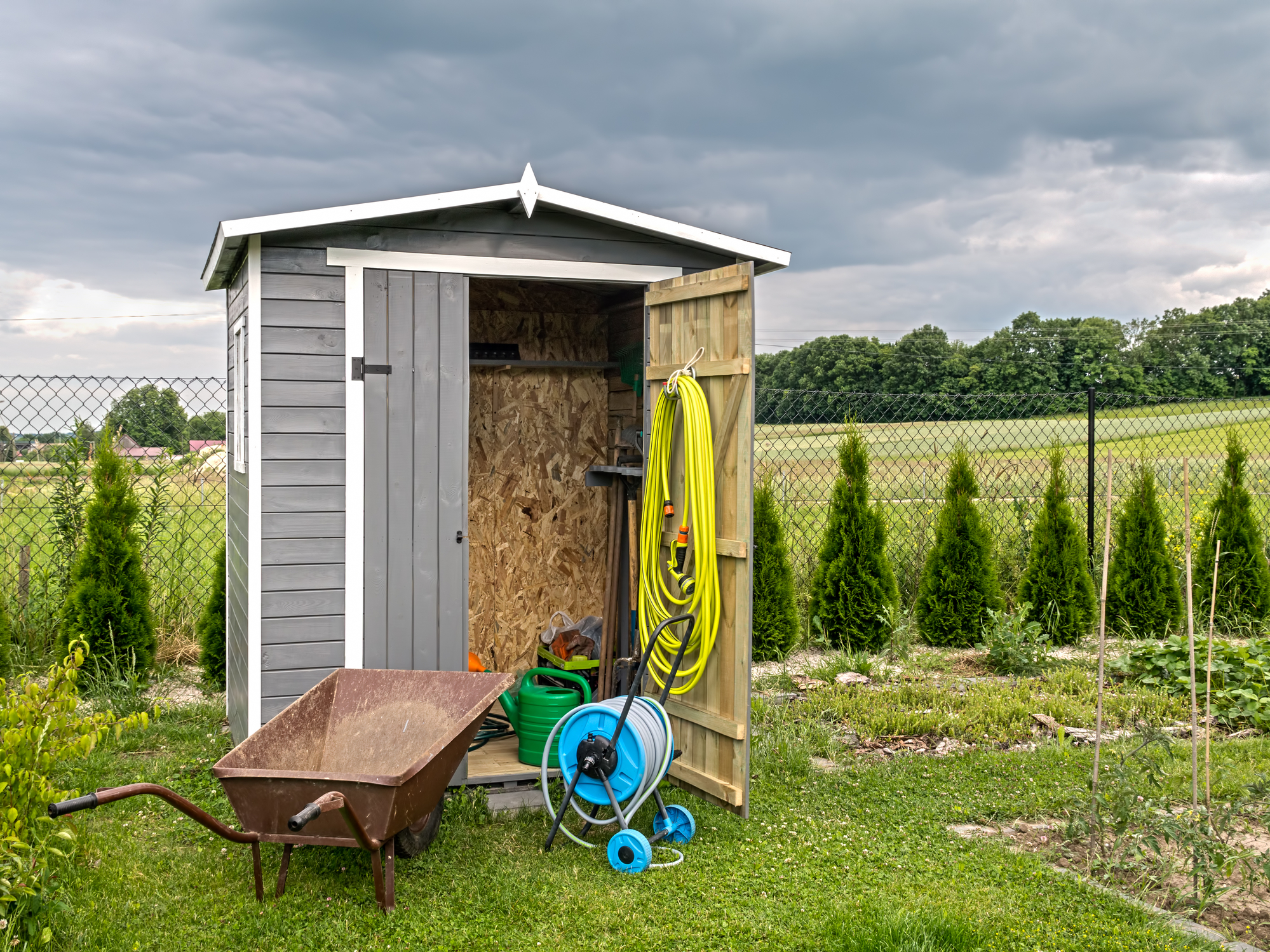 Photo by dreamstime
Build Custom Shelves
Next up, consider building custom shelves to store away everything else in your garage and also in your indoor closets. If you haven't built storage shelves before, start in your garage (if you have one). That way, you can perfect your craft before moving indoors where aesthetics and precision count a bit more.
Use either strong wire or wood for both the support beams and the shelves themselves to ensure your boxes and other precious cargo stay safe and secure.
To be on the safe side, don't forget to measure the depth and width of your storage containers. The last thing you want are shelves that aren't tall enough to accommodate your stash of large totes and moving boxes.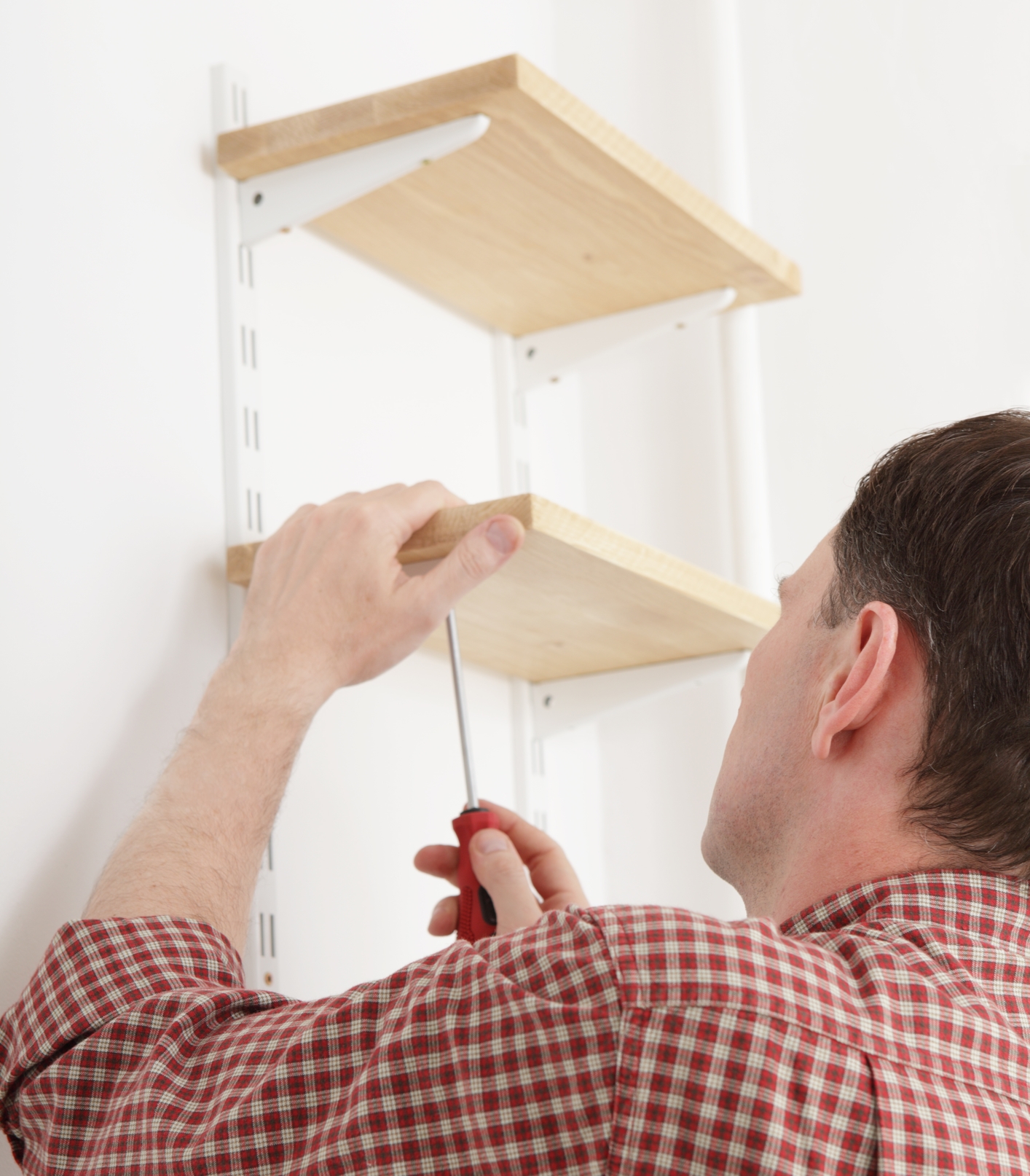 Photo by dreamstime
Maximize Your Hanging Closet Storage
Does your home have closets with ceilings 10 feet high or higher? Instead of just letting all that extra area go unused, add an extra shelf with a hanging rod. After all, if it's empty it's just wasted space.
Since this area will most likely be way more than an arm's reach away, use the upper rod to hang suits, formal dresses, and coats that aren't worn on an everyday basis. When it's time to grab an item off the rack, use a high-reach garment hook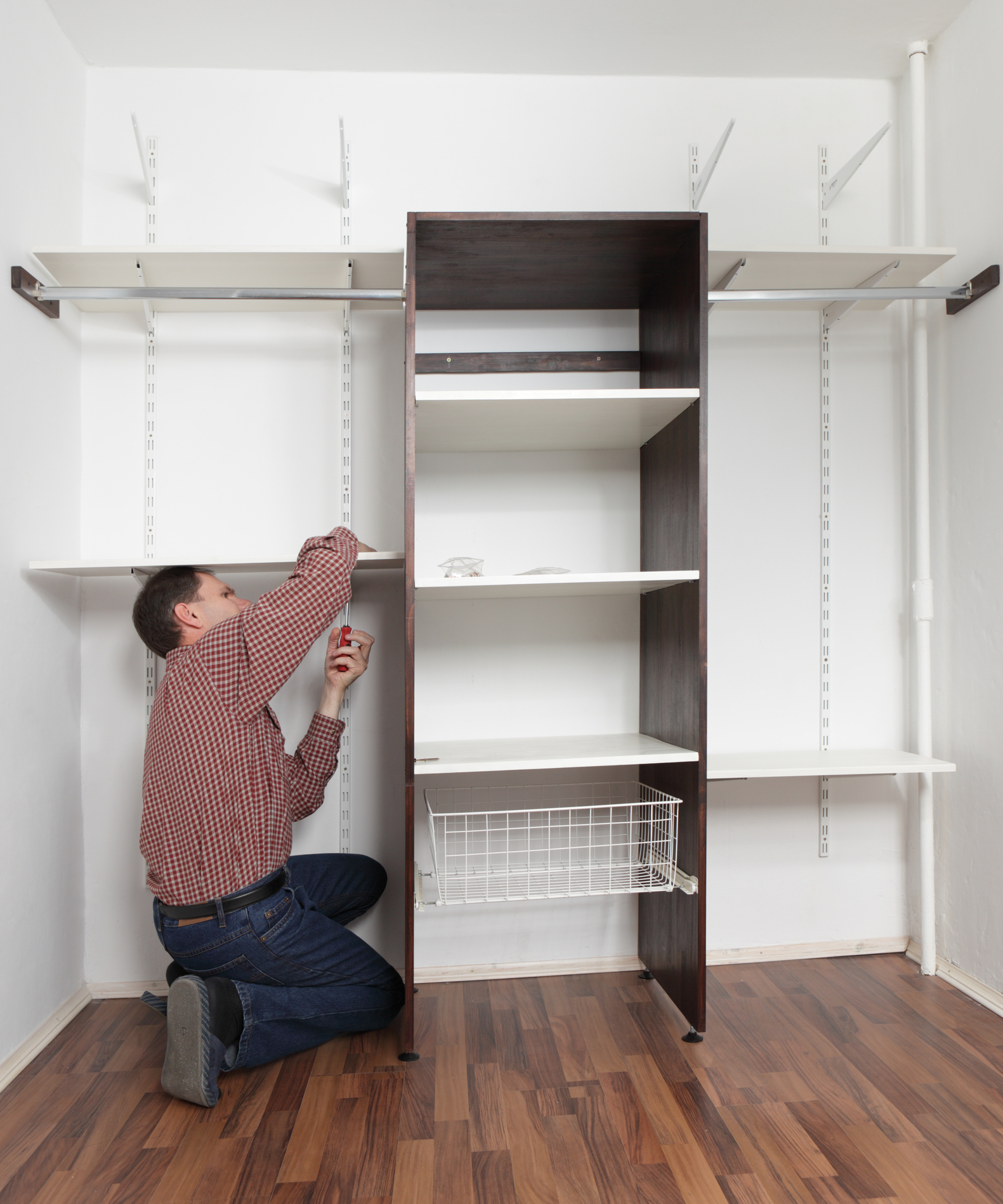 Photo by dreamstime
Look Over & Under for Secret Spaces
While it's not likely that you have a treasure trove of space just waiting to be discovered, it's possible that there are some hidden coves perfect for storing barely and never-used items.
After moving into our current home, we never thought twice about the area under our stairs. But as we began to grow out of our space, it was time to do some investigating. We opened up the wall separating our garage from the area under our stairs, installed a short door, and now use this space to hold seasonal decorations.
Don't overlook your attic or basement either — these are perfect places to keep watertight totes. Just remember to note where you put your stuff, or you'll spend an unnecessarily large amount of time rummaging around!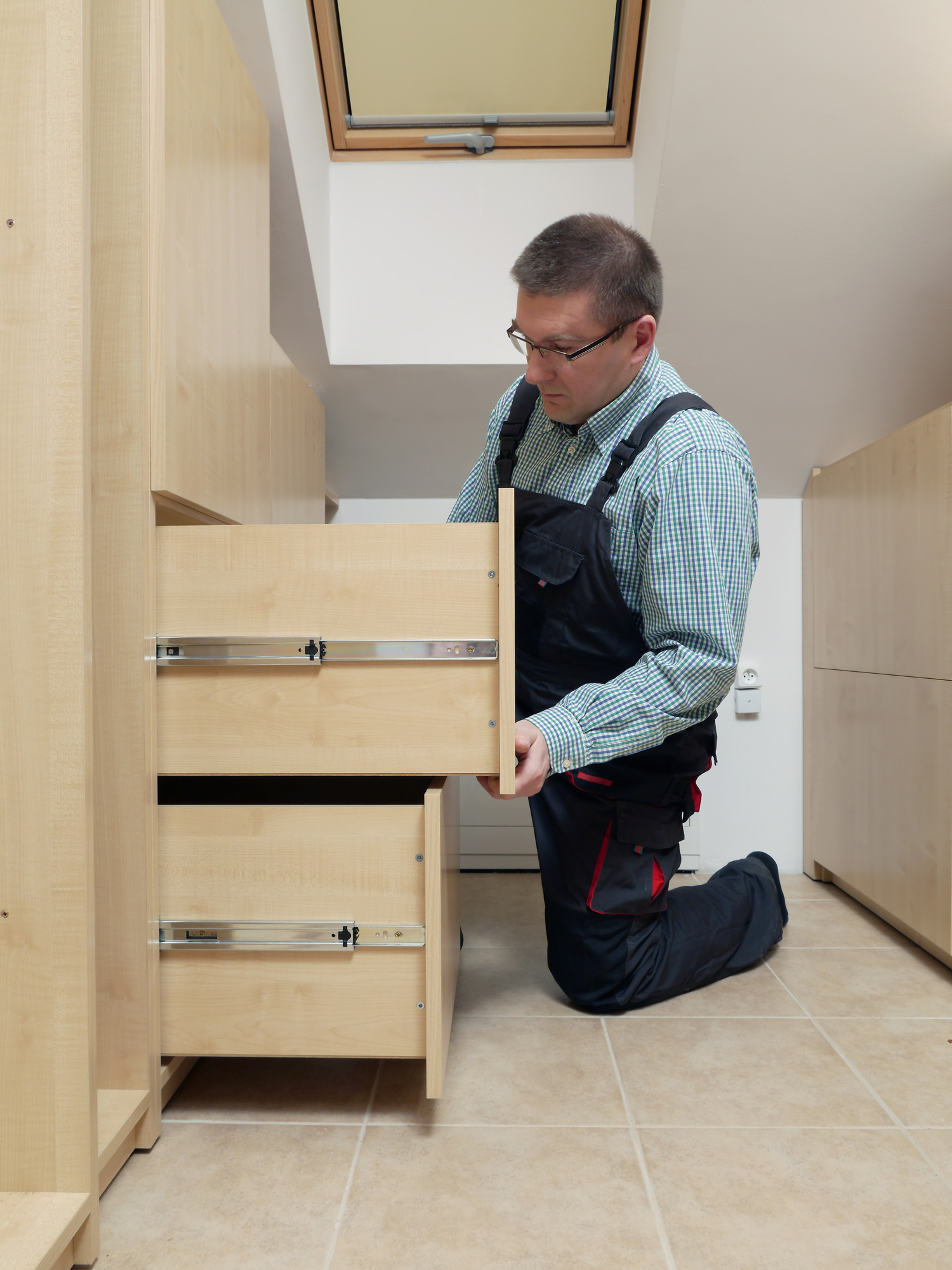 Photo by bigstock
It seems like all of us struggle to get a handle on our things. And sometimes, especially when storage space is at a minimum, it can feel like you're drowning in all of it. Instead of getting frustrated, get busy maximizing your space and making it work for you.