Before televisions took up entire walls, we used oversized entertainment center furniture for our VCRs and clunky videotapes. But the multi-shelved entertainment centers of yesteryear have transformed into large entertainment areas… and even entire entertainment rooms!
These areas aren't necessarily used for storing CDs and video games anymore. After all, most of the media we consume these days is no longer physical. It's streaming, or in "the cloud," ready to be accessed through the Internet from our phones, TVs, PCs, and game consoles.
Nowadays, entertainment areas are places to relax, connect to the digital world, and showcase a bit of your personality — all at the same time!
Are you looking to create a swoon-worthy entertainment area? Here are a few simple steps to do it right.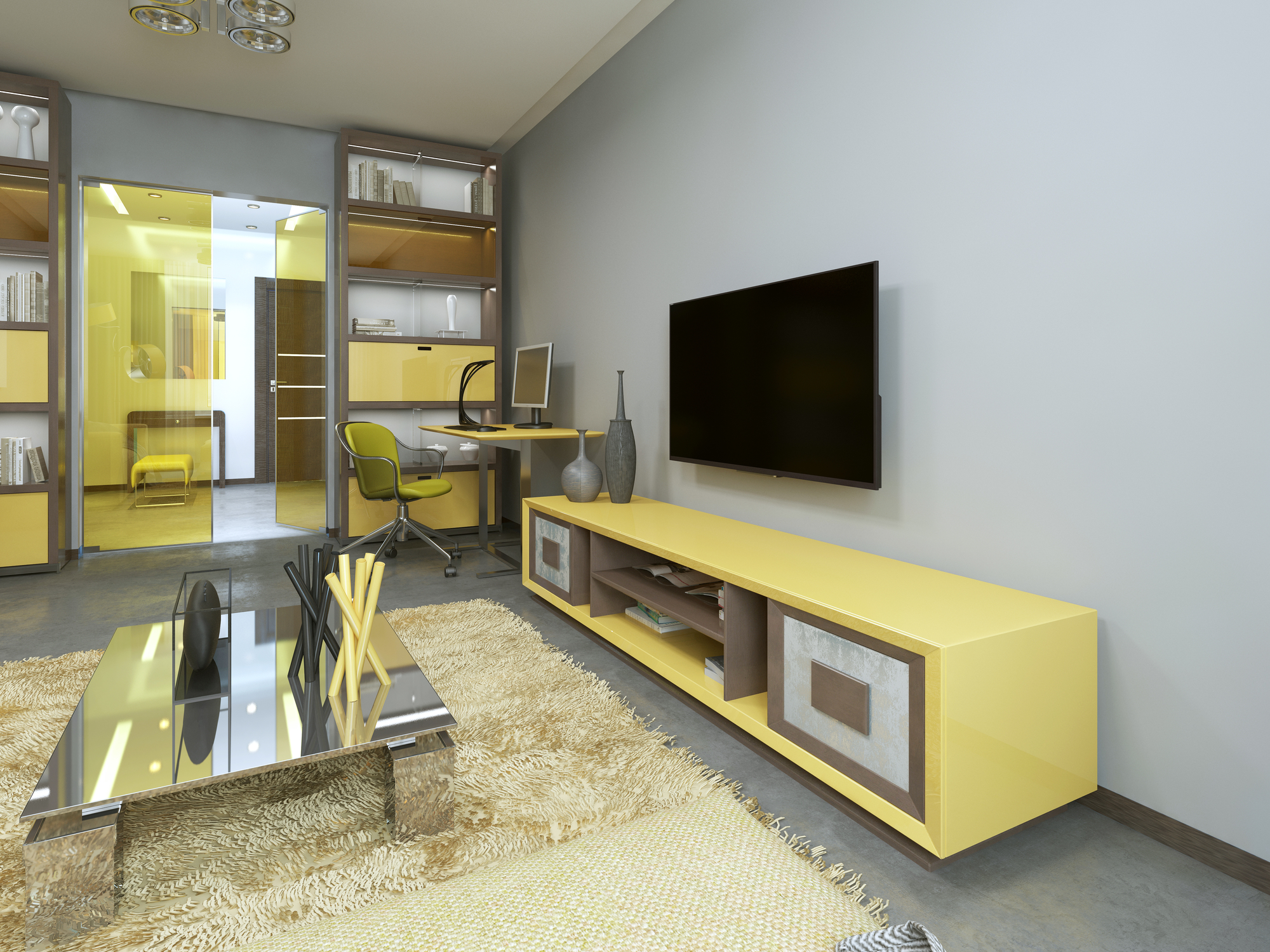 Get the Right Furniture, But Only If You Need It
Just 10 years ago, televisions fit snugly within the confines of a standard entertainment center. "Big screen" televisions rarely exceeded 40 inches, and we had a multitude of wires coming out from the TV in every direction to accommodate movie players, the cable box, and game consoles.
Although standard television sizes have dramatically increased over the past decade, we don't have the need for most of those wires and extra "boxes" anymore. Therefore, you definitely don't need big, bulky furniture to hold your electronics.
Instead, try hanging your television on a large, blank wall using a TV wall mount. When space is an issue, use the open space above or beside a fireplace mantle.
For televisions without "smart" features, or if you rely heavily on a DVD player, you might want to consider adding a small shelf that fits any necessary equipment (more on this below).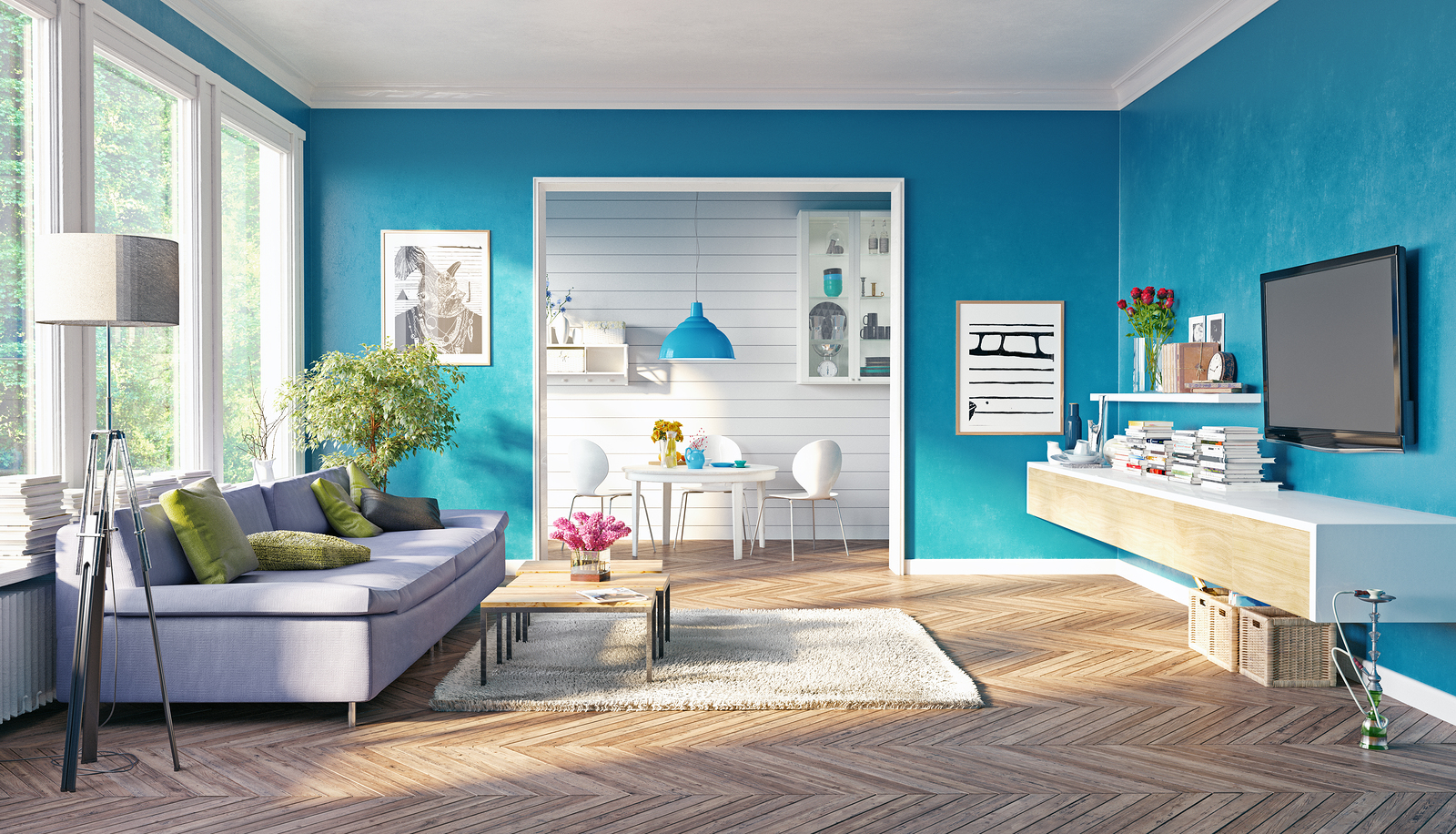 Hide Your Wires
Wires can make even the most modern minimalistic room seem cluttered and messy. Luckily, it's possible to hide television wires behind the wall using easy-mount cable plates, or within a housing such as wire molding.
If you're unsure of how to do this without punching unnecessary holes in the walls or if you have safety concerns, save your time and sanity by consulting a professional.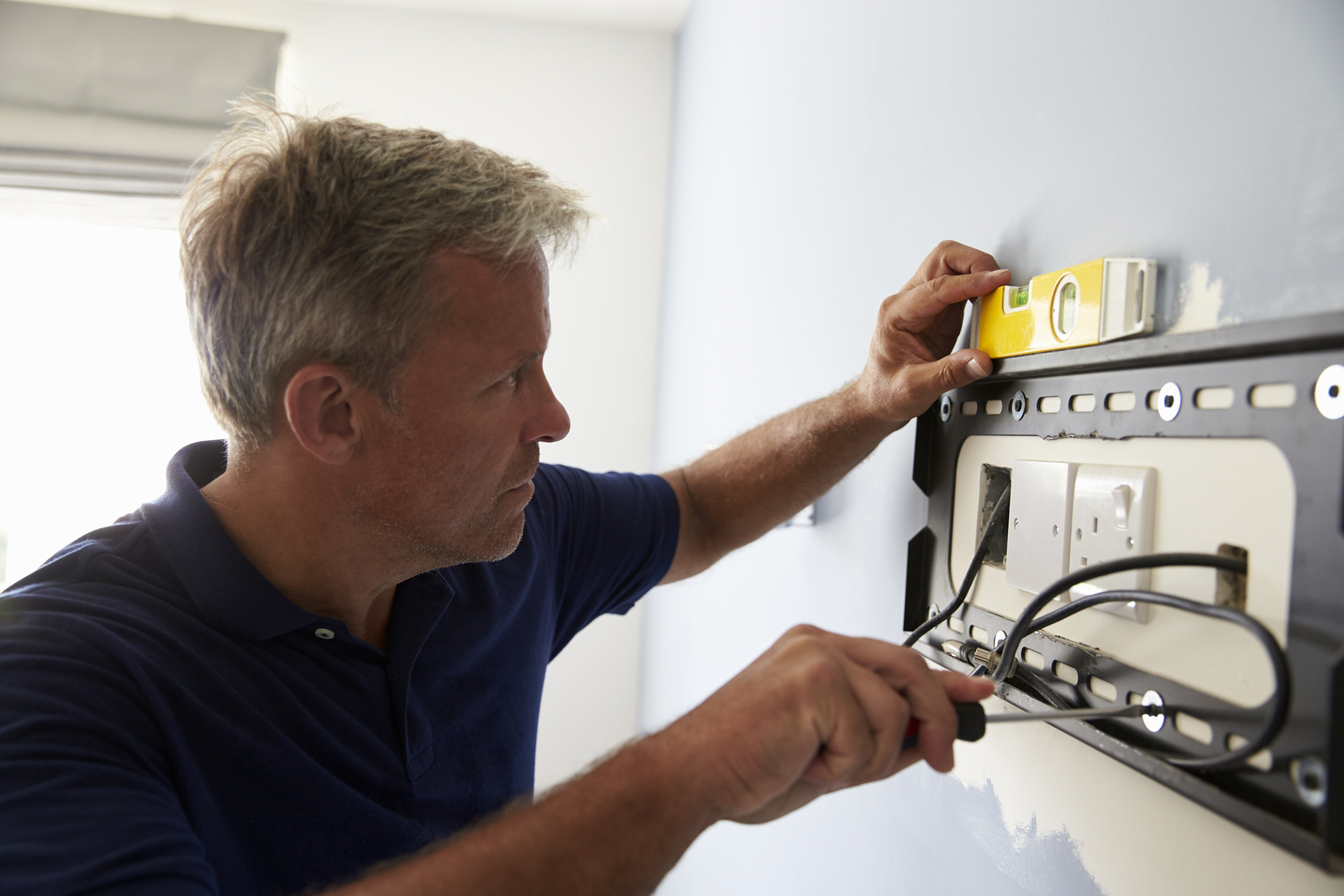 Hide Extras Away
Movies, video game controllers, extra remotes, and random cords galore — you name it and there's a chance you need to store it!
While the preferred look for entertainment areas today don't often feature the substantial storage options older entertainment centers had, there are a few ways you can remedy this.
Depending on your preferred style and budget, try the following:
Purchase and label wicker baskets with lids to store your entertainment extras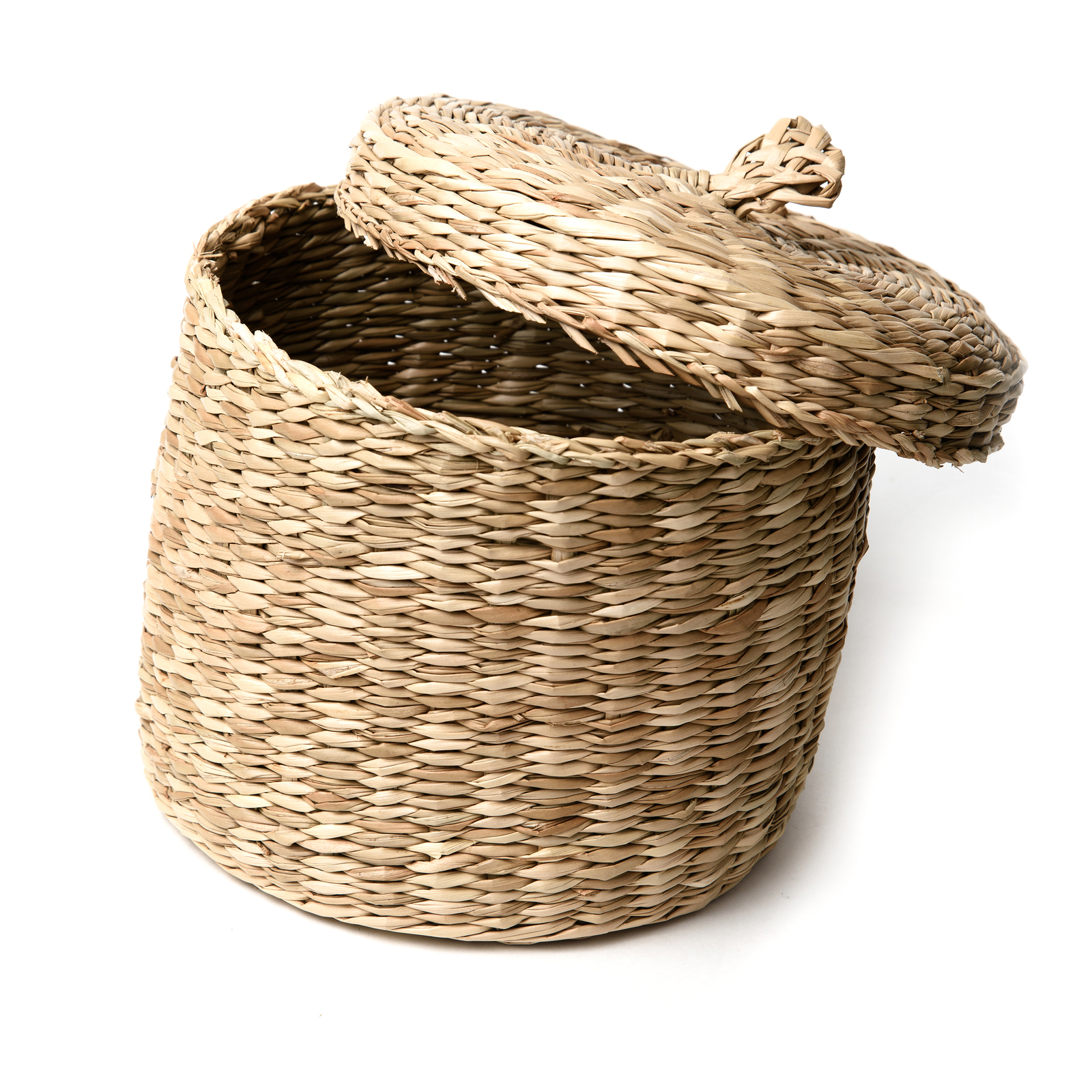 Install a small wide cabinet directly under the television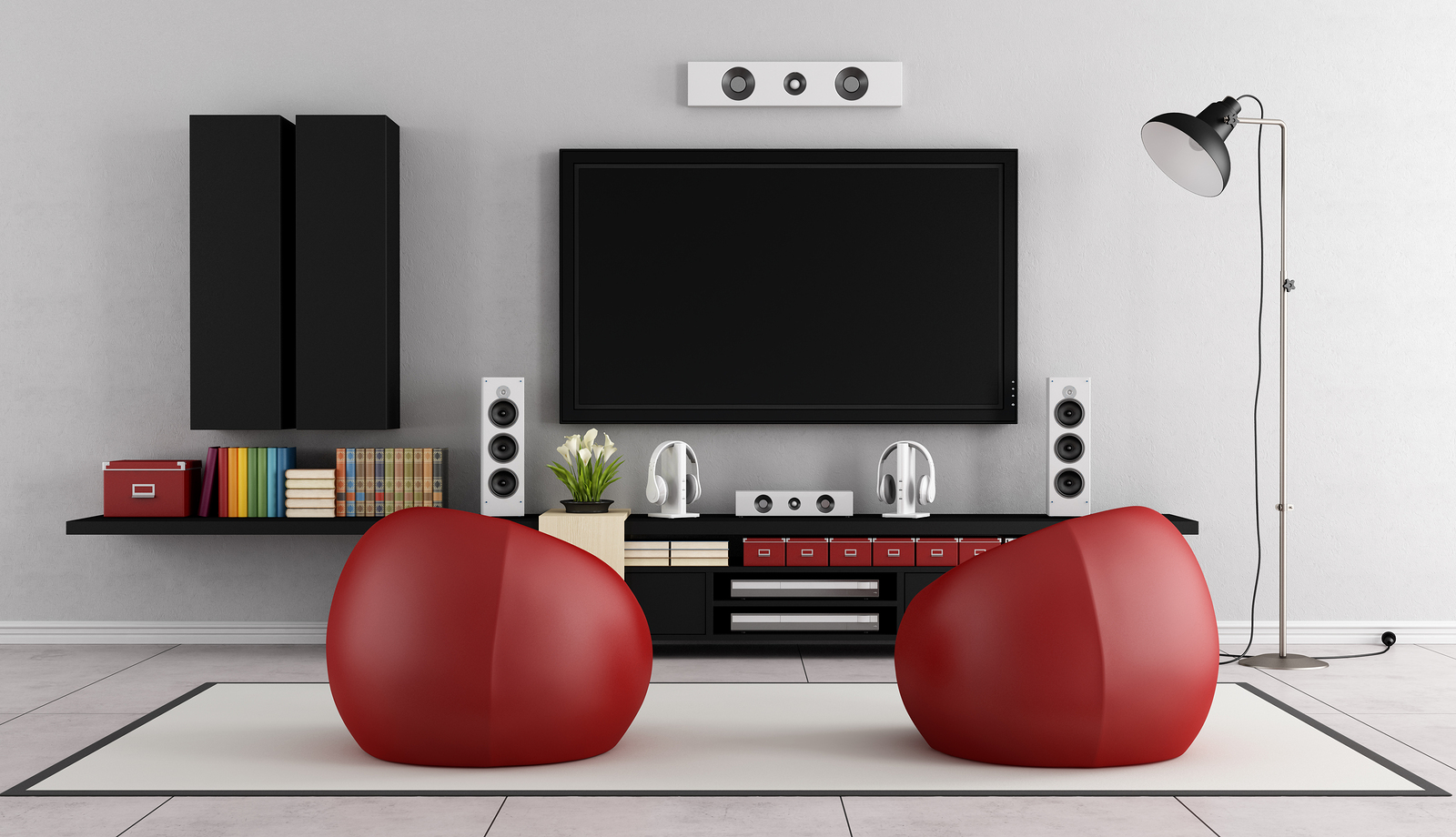 Use space already at your disposal, such as in your coffee table, end tables, or storage ottoman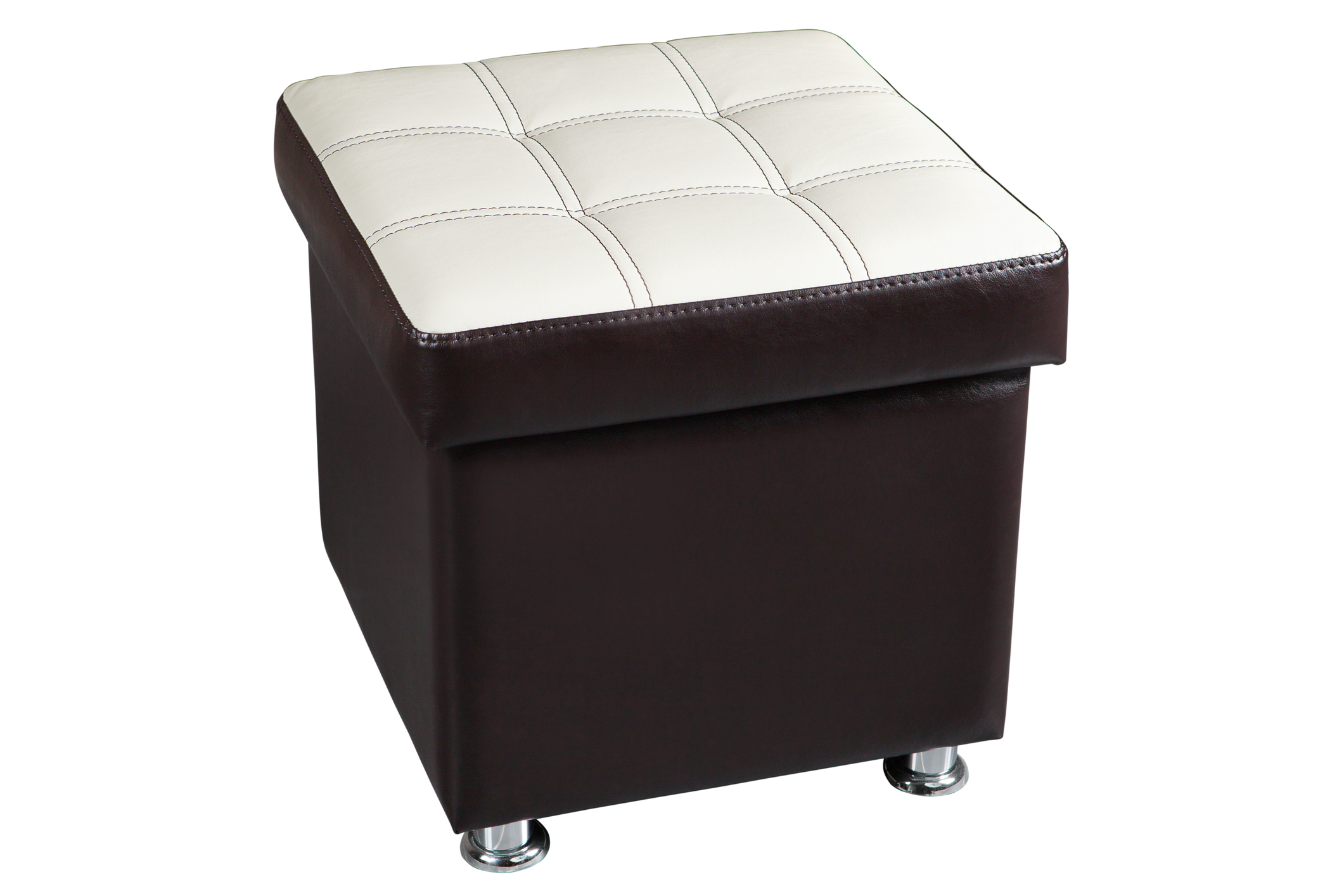 Don't Just Focus on Digital 'Entertainment'
Remember, entertainment areas aren't just for digital entertainment. Nowadays, it's common for people to showcase everything from artwork to family photos and other knickknacks in and around your television.
In part, this is because televisions are now such a prominent feature in our living space. So, when you're not staring at the screen, it's important for both your family and visitors to enjoy the scenery.
Try adorning your entertainment area with simplistic features such as candles, matching picture frames, and original art.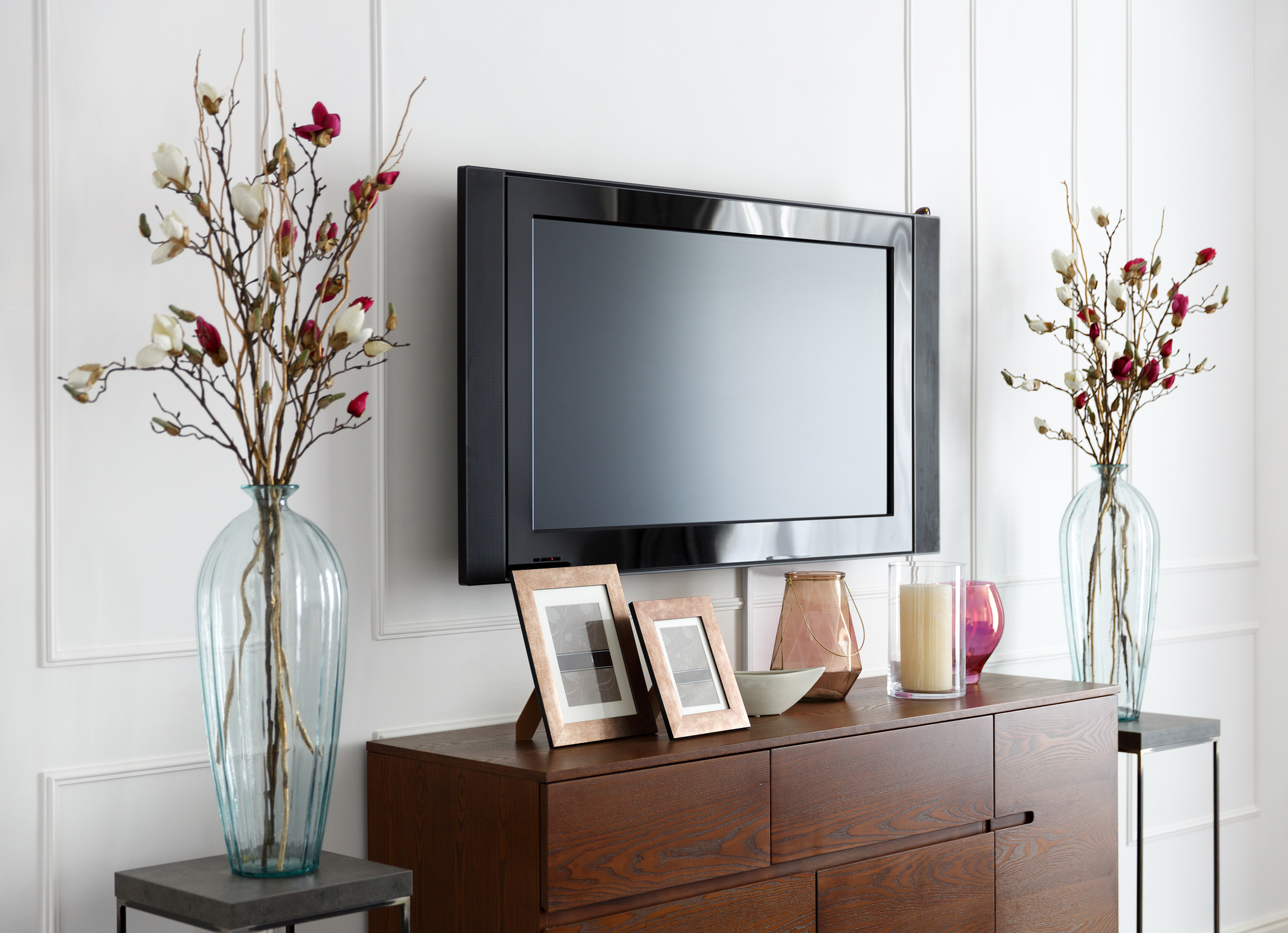 Also, consider the space behind your television before you mount or install furniture. You may choose to liven up the wall with stone or painted wood paneling to give it a softer, more natural feel.
Include Distractions
If you're in the "I don't want to see my television if I'm not watching it" camp, then I bet you're feeling at a loss right now. After all, it's really hard to hide a large flat-screen television behind a cabinet door or curtain.
Instead of hiding the TV, focus on diverting your attention away from it by placing a large piece of art, a mirror, or even an aquarium nearby. You'll be amazed at how easily you'll be pleasantly distracted by something larger and/or bolder than the TV.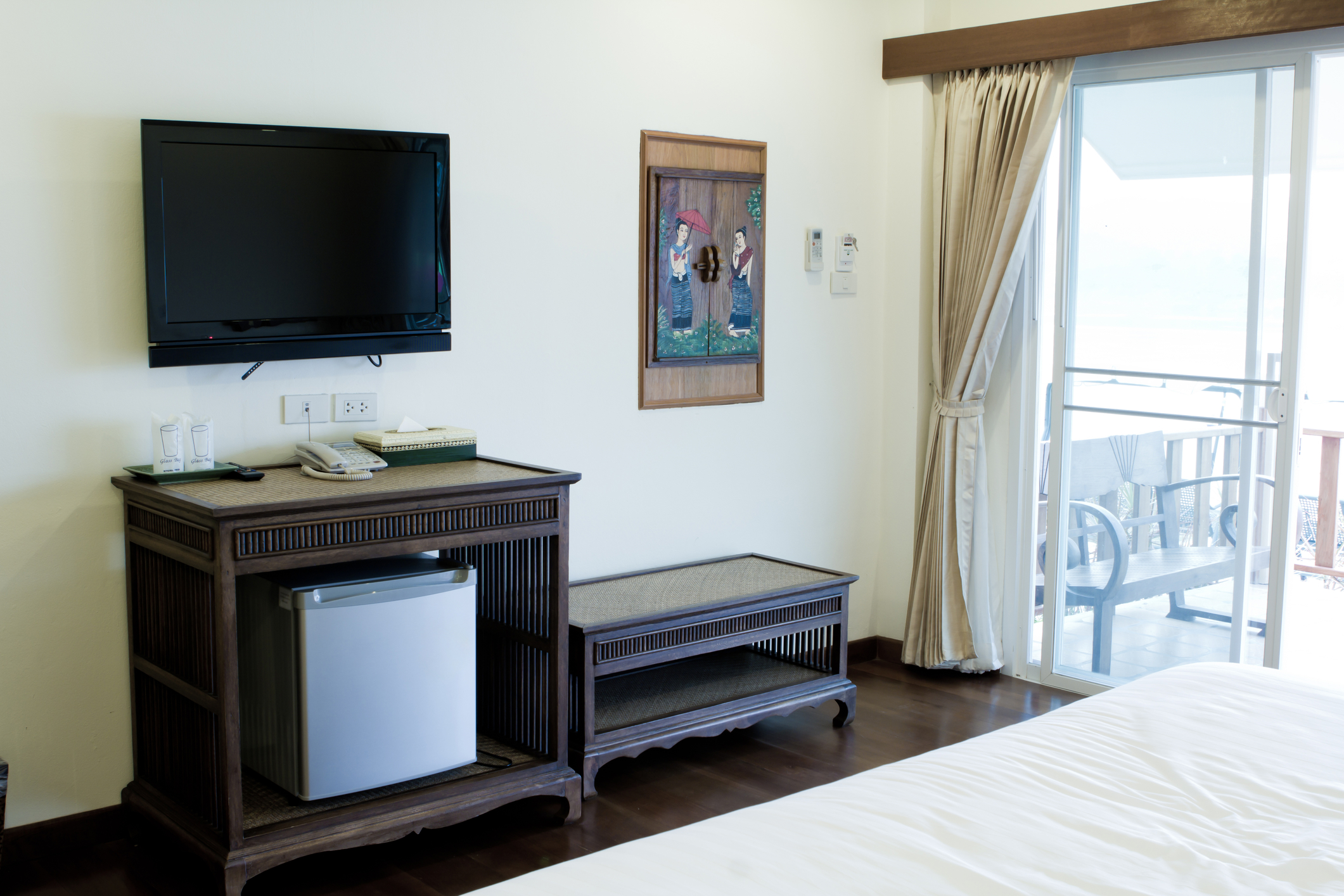 Whether your entertainment area is in your living room, den, or outdoors, it's important to make it an organized and aesthetically-pleasing space. Work within your means to transform your entertainment center into a modern entertainment area and you won't ever look back.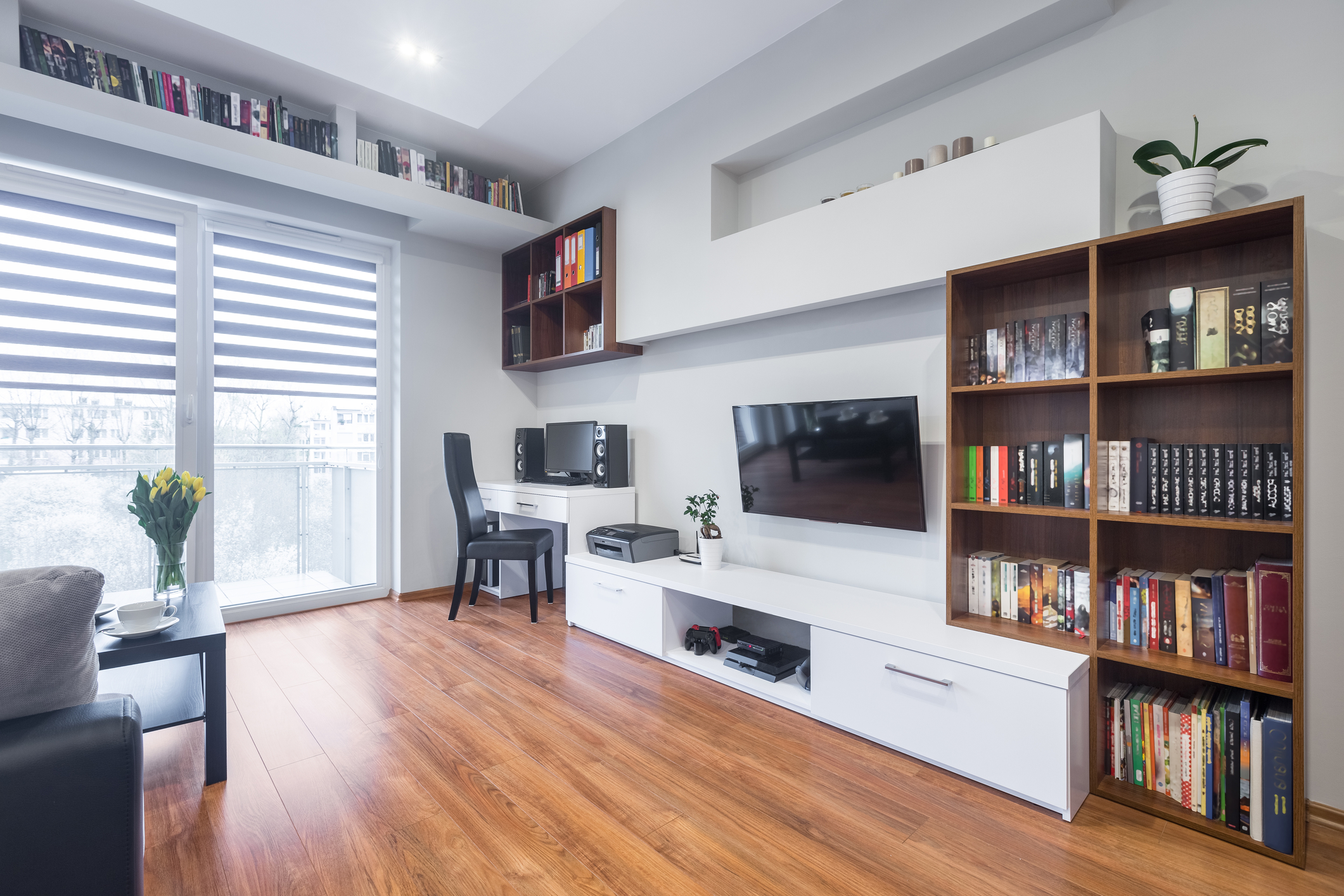 Images used with permission, courtesy of www.bigstock.com and www.dreamstime.com