The stucco is a cement mixture blended with Portland cement, lime, sand, and water. It is the material that is most commonly used for the siding of your home. The material also provides high amounts of durability, and although it will sustain damages under certain conditions, it can easily be repaired. Many common damages that can occur would be from cracks or from warping. You should note that mold can grow from such instances.
| | |
| --- | --- |
| Average Range | $500-$3000 |
| Low Cost | $250 |
| High Cost | $5000 |
On average, homeowners will spend about $8 per square foot to install stucco into their property. Repairs for the stucco will, on average, cost around $500 to $3000. Depending on the size of the project, stucco repairing jobs can, at the minimum, cost about $250. And at the maximum, these repairs can cost about $5000. Handling the project yourself is highly inadvisable due to the amount of risks it can bring.
Stucco Repair Cost
If the integrity of your home's siding is in disrepair, you'll quickly hop up and think about how you'll want to have these damages corrected. Typically, the professional that comes to assist you with this kind of work will have to first remove the damaged portions. Once that is done, they'll carefully inspect the siding and check if there's a reason as to why these damages occurred in the first place.
If there is a root cause to the damages, the stucco repair expert will quickly make the necessary fix, and install the new stucco. However, if the assessment leads to just an arbitrary follow-up, the professional will see which parts need to be reapplied with the materials required. A repair job will likely cost about $8 to even $50 per square foot. If there's severe water damage involved, then these costs can go all the way up to $120 per square foot instead.
Stucco Resurfacing Cost
A resurfacing job will probably cost about $3 to $6 per square foot. Although this job is an alternative, it is mainly used for walls that have dozens of perspicuous cracks. Keep in mind that if there is moisture underneath the surface, or if there is a loose lath from the studs, you'll want to perform the other jobs that are mentioned below.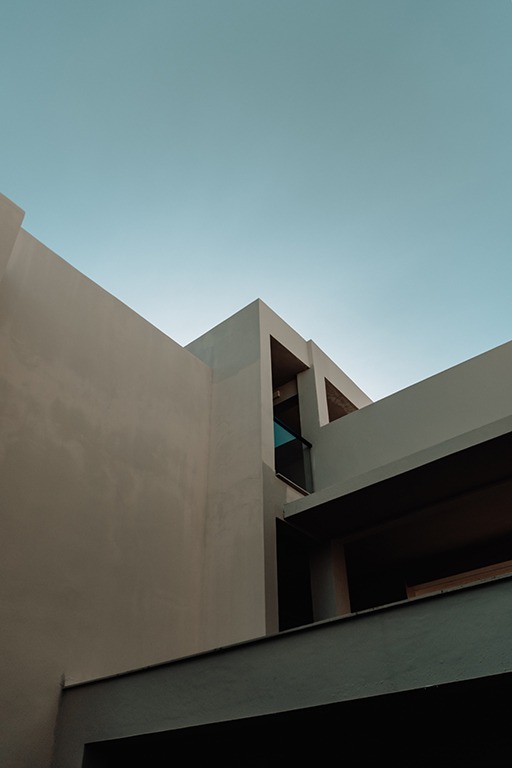 Photo By Kelly Sikkema On Unsplash
Types of Stucco & Cost To Repair
Homeowners that have damaged their current stucco should determine what material their stucco is made of. With the proper materials, they can either renew their siding with the same type they originally had or purchase and apply new material for a renovated look. If you're contemplating on which stucco type you'd prefer, check out the contrasts between them.
Cement
This is the most inexpensive type of stucco available in the market and it only ranges between $8 to $20 per square foot. Often referred to as the three-coat system, it is a material that has built-in layers blending both cement and various aggregates. Although it's coated in three, alternatively, homeowners can have options in choosing a single coat of cement.
A one coat stucco will use a cement base coat with 3/8ths of an inch in thickness, while the three coat stucco will probably be measured at 7/8ths of an inch in thickness. Typically for these kinds of systems, you will find foam with no scratch coat on it. The material itself will cost about $0.05 to $0.10 per square foot.
Acrylic
There are two kinds of acrylic stuccos. Since they're designed differently, making the necessary repairs will probably involve entirely different repairing approaches. The material costs for acrylic will probably be estimated between $0.25 to $0.50 per square foot. However, repairing these kinds of systems will probably require a range of different materials included with the acrylic stucco itself. Whether the contractor will need weather wrapping, wire mesh, or coloring, it all depends on how much damage the material has experienced.
Synthetic
Estimated to cost between $30 to $50 per square foot, homeowners should worry about the problems that may cause you concern in terms of fixing your synthetic stucco. Due to the way synthetic stucco is designed, it's made to repel moisture. Essentially, this kind of acrylic stucco doesn't breathe the same way that cement does. Homeowners should note that synthetic stucco is very limited in regards to the number of textures.
EIFS
Although exterior insulation and finish systems have the same repair costs associated, they are very different to synthetic stucco. Ranging from $30 to $50 per square foot, EIFS stuccos will not have air penetrate the material, so the underlying issue is how the material breathes. Due to the way it's manufactured, the EIFS will sustain complications if a thin crack harms the stucco. Once this occurs, if there is a missing caulk or just a thin crack, it can lead to mold growth, staining, and wood rot. This is because the insulation will ultimately be affected by a slight incursion.
Cost Of Required Repair Materials
Other than the repair costs and the material costs of the stuccos, you should also consider the calculations of the other materials your contractor will add into the estimates. The finishing materials will probably cost about $22, while the vapor barrier and metal lath will range between $40 to $50. Colors and paints will cost you about $300 to even $500, since you'll need a large supply to give your siding enough personality.
For the materials alone, you may end up paying an estimate of about $400 to $700. This might be rhetorical to state but the majority of this range will go into the labor of painting the actual side. In reality, if you don't want your stucco painted, the estimate will probably be about $130 to $200. However, you need to consider the cost of professional labor and how much the square footage needs to be worked on.
Stucco Repair Labor Costs
Along with the costs associated above, homeowners shouldn't forget the labor costs. Ranging between $8 to $120 per square foot, hiring a repair professional will depend on the size of the home. Some experts will probably charge you about $40 to $50 on an hourly basis. Keep in mind to hire someone you believe can do not only an adequate job, but also, complete the necessary repairs to prevent further complications in the future.
You probably won't expect to receive the entire estimate until after the professional removes your former stucco. However, as a reference point, you can determine that replacing stucco from the wall of a garage will probably cost you about $2000. Removal costs will range between $1.05 to $1.25 per square foot.
This service will also include hauling the stucco away from your space. Also keep in mind that all these prices will be higher if you live in a home with multiple stories and floors. Having your stucco evaluated will provide insight into whether you will need your metal lath and vapor barrier taken out and replaced. This is to determine if you might be dealing with water damage.
Factors Affecting The Stucco Repairs
The cost to repair your stucco can be affected by a number of factors. Other than the damage itself, the costs are also determined by the removal, the height of your home, and as stated before, the severity of the damage. Any number of reasons can increase or decrease the estimate of your stucco repair.
Stucco Removal Factor
Although the range of removing your stucco will be between $1.05 to $1.20 per square foot, the determination of those costs will come from the difference in the laths. Removing stucco on metal lath actually costs less than removing stucco on wooden lath. The process consists of utilizing hand tools to break the stucco into smaller pieces, that way the debris can be moved from one place to another. Overall, the average cost will likely amount to around $900 to $2100, depending on the size.
Levels Of Your Home
Making the correct repairs, according to the amount of levels in your home, may require ladders or scaffolding. Suffice to say, the costs will increase accordingly, while renting out scaffolding will probably cost about $50 on a daily basis.
Damage Severity
It shouldn't come as a surprise that the extent of the damages will determine the costs. Each type of damage will require a different amount of time, stucco mix, and materials to make the proper repairs. Both the removal and replacement will ultimately be affected by the paper and lath layer. This will also affect these costs as well.
Stucco Repair Costs According To The Issue
These estimates are based on the kind of problems that homeowners have had to professional repair. Costs for every problem will range between $1 to $50 per square foot. However, since the holes will require a new and complete replacement of the stucco, it will probably cost about $250 to $450 per hole. There will be superficial problems that can be easily repaired, but some problems might be extensive, specifying a larger root cause.
| | |
| --- | --- |
| Issues | Cost Ranges |
| Discoloration | $1-$5 per sq ft |
| Cracks | $8-$20 per sq ft |
| Foundation Issues | $8-$30 per sq ft |
| Water Damages | $30-$50 per sq ft |
| Staining | $30-$50 per sq ft |
| Holes | $250-$450 per hole |
Discoloration
From time to time, every homeowner will encounter issues with their stucco's paint and color. To have this problem fixed, it'll cost you a range of $1 to $5 per square foot. There are many key indicators as to how the stucco has discolored. It can be from mold, mildew, or algae. It can even be from neglection. If you leave your stucco in a condition where dirt, rust, and other debris molecules have accumulated, this will be the inevitable outcome.
One of the most effective and most common ways to repair discolored stucco is with a power washing service. In the case of facing splotchy spots of discoloration, you can simply hand wash the siding, if the problem isn't as dire as one would expect. However, if the situation is contrary to the problem, and there are large surfaces that have this problem, power washing will most definitely be required.
Cracks
On average, homeowners that are dealing with cracked stuccos will have to spend about $8 to $20 per square foot to repair this problem. Depending on the type of stucco you currently have installed in your home, the costs may either be at the lower end or the higher end of this range. The solution to this matter is usually to have the exterior patched, but in certain cases, there may be the circumstance of ripping the stucco out and just replacing the whole thing altogether.
As a precaution, it is highly advised of homeowners to have the siding inspected, in case there is a larger complication. A root cause of this issue can be the indicator of water damage behind your stucco siding. With these occurrences, you might have to hire a water damage specialist besides the services of a stucco repair expert.
Foundation Issues
Like most home projects, the stability of said project relies heavily on the foundation. Having it repaired will probably cost $8 to $30 per square foot. Typically, you'll probably be faced with having to fix the buckling in your walls. If the cracks have further spread out from your surface, you may have to spend higher amounts to fix those issues. In these cases, a metal lath is definitely going to need replacing. Keep in mind that the singular coats are much less expensive than the three layered coats of stucco.
Water Damages
In most cases, if your stucco is dealing with any water damages, there are probably several other complications that you'll have to repair. Costing between $30 to $50 per square foot, stucco repairs with water damages will lead to inspections. If there are caulks around windows or doors that might be missing, or moisture might be lurking behind the stucco.
The major concern with water damages is how it will affect the wooden materials. This sort of damage can easily lead to rot and mold. Like the walls in your home, you might have to get rid of any black and green stains on your siding. Since it can be even more troubling having to repair this issue again in the future, you're going to want to find the origin of the issue by hiring an inspector for the service.
Staining
If you see any black stains on your stucco, this is another red flag for water damage. Briefly mentioned above, black stains can even have subtle notes of green. Homeowners should expect to spend a range between $30 to $50 per square foot. By having an inspection done, you can see just what might be causing the stains. And if the extent of its condition is severe, then your professionals will know what kind of solution is required of your stucco.
Professionals will explain that throughout their experiences, these stains probably originate from a mass of dead, dark-colored cells. These cells are common in hardy algae that feed on the carbonate in the mixture of unpainted stucco. Again, ultimately, the costs will come from what kind of stucco you need repaired.
Holes
The most common type of holes that you'd see on your stucco will come from woodpeckers. It's unfortunate but if this is the case, you'll probably have to spend about $250 to $450 per hole to have them repaired. To patch either the holes or the cracks, your professional will probably remove any loose stucco with a chisel and hammer. Any debris that might be in the way of the repairing process will need to be chipped out.
Once that's finished, your lath will probably be covered with a piece of builders paper. Then, the professional will add mesh or wire, depending on the necessity. Your contractor will mix the stucco batch and apply the first coat, smoothing it out and scratching out any grooves. Finally, your contractor will apply the second coat, repeat the process of smoothing out the surface and add the finish, matching any textures of the surrounding stucco. Optionally, once the patch is finished and everything is fixed, you can paint the stucco with the acrylic elastomer.
Types Of Stucco Application Repairs
Other than the siding of your home, if you're a homeowner with stucco installations in the other portions of your spaces, then you should consider the possibility of taking a closer look at them. Hiring a professional for a careful inspection will help determine what other underlying issues may be affecting the integrity of your home. A standard stucco inspection will range between $100 to $500. If your professional finds any other defects or deficiencies of the stucco in their homes, these are the estimates to expect from your contractor.
Cost Of Repairing Stucco Wall
Homeowners with stucco installed walls should expect to spend about $8 to $50 or more per square foot. If the job is simple, you can expect the lower end of this range, however, if your job consists of having to deal with other complications, you're going to have to spend the higher end costs. Keep in mind that walls with windows will be that much longer to work with and will most likely cost more. This also applies to windows with irregular shapes and sizes.
Cost Of Repairing Stucco Chimney
An age-old reputation for chimneys is how you can stucco the area so long as you have nothing to worry about with a budget. The appeal of installing the stucco over your bricks gives a more connected look to your spaces. Having to make these repairs will probably cost you about $60 to $120 per square foot. This kind of job is actually a lot more difficult and complex than repairing a stucco wall.
Repairs on a stucco chimney means concerning yourself with two factors. The first factor is making sure that your brick is still sturdy and remains a sturdy foundation. The second factor to remember is making sure that the concrete that is bonded to the brick is still stable. Your professional will probably take care of these two factors for the job.
This is precisely why the job will be more complicated than the wall. Even hairline cracks will cost a few hundred dollars to repair. Since water damage will eat away the foundation, having to perform a full redo with the foundation will not only cost a large sum of money, but will probably take awhile to complete. You could even be met with thousands of dollars to accomplish this sort of project.
Cost Of Repairing Stucco Ceiling
Most instances involving a stucco ceiling will come from holes and homeowners should expect to pay about $100 to $300 individually. This project will cost more due to the fact that the job is that much more complicated than your average stucco project. Contractors will probably also charge you about $15 to $50 for the materials involved, so to save money, you could purchase them, rather than having to spend additional costs.
Cost To Repair Stucco Water Damage
Depending on how bad your water damage is, the restoration costs will vary. The benefit of being a homeowner, however, is having the insurance to make sure that the restoration is covered. Luckily, there are signs that are particular enough to tell homeowners that your stucco has experienced water damage.
Stated above, some of the issues that your stucco may have sustained might actually be tethered to one another. This is why an inspection is always crucial in relation to the stucco. Broader sense of water damage may affect other components of your home and not just your stucco. If there is water damage, your home may be impacted with other complications. This is especially the case when you have to make plans for water damage restoration, repairing damaged drywall, or replacing cinder blocks.
If you've hired a proper expert for this kind of repair, the professional will come into your home and execute a moisture detection test. This is to determine and find any of the several possibilities that may be causing water damage. Once your contractor has found any suspicious signs, they'll install drainage planes into your walls. This will ultimately shield your walls from water intrusion.
Once all of this is completed, the vicinity of the home affected by loose stucco will be patched. Then, the contractor will install a new vapor barrier, modifying weep screeds to repair the drainage, and reapply the necessary sealants and caulk. There are two main types of caulk. Although there are other varieties, typically, the homeowner will either choose the acrylic caulk or the polyurethane caulk. But depending on the caulk you initially applied with your stucco, you may want to consult with your expert on which one is best-suited for your home.
Photo By Pawel Czerwinski On Unsplash
Types Of Caulking
It is most widely recognized to use two kinds of caulking. The acrylic-based caulking works best with applications that require a finish coat. Since this is the best way to make the stucco work easily and can blend better with other finishes. The polyurethane based caulking works best for sealants. This is the most commonly used caulking for lathing up your stucco. You'll find that this sort of caulk will provide the best application for windows, doors, wood, and other polyurethane-friendly surfaces.
A less effective caulking that some homeowners will use is a silicone-based caulking. Although ill-advised, very few homeowners will opt for this kind of caulk. Since it's basically a lesser known, and less effective version of the polyurethane caulking, contractors will probably advise the other options.
Homeowners can also choose to install a rubberized caulking. Mainly used for areas that see water more often than the other choices, this kind of material is used for surfaces without the possibility of drainage. Sanded caulking is just another variant of the acrylic based caulking but it's blended with a fine sand. This option gives an alternative appeal to the finish of your stucco.
Tips On Stucco Maintenance
Costs regarding the condition of your stucco may prevent you from having to make the repairs in the first place. If you want to clean your stucco, you can use a spray attachment to your garden hose and gently wash your stucco from side to side. Even with a close inspection, the mold growing on your stucco could just be superficial. By using a blend of bleach and hot water, you can apply this mixture on your stucco and correct the discoloration. This is especially the case if the stucco isn't damaged by any underlying cause.
Simple solutions include either acrylic or elastomeric paint that can be applied, which is mainly used for masonry repairs. You can also examine the sealants around your windows and doors. By doing this, homeowners can ensure that there are no points of impact affecting the stucco from moisture seeping through the material.
The styrofoam stucco system, molding or plastering trim costs about $8 to $50 per square foot to repair. Although smaller repairs involving these kinds of materials will probably cost about $100 to $200 altogether, the extent and amount of damage will ultimately calculate the pricing. Contractors will also notify you whether your stucco materials are salvageable if water damage has grievously harmed your home.
Finding Multiple Estimates Through House Tipster
Throughout the mentioned projects above, there are several professionals that you'll need to contact. Homeowners will have to figure out whether the service estimates will fit their affordability and budget. There are probably several contractors and professionals around your area that you can contact to repair the stucco from outside and from inside your home. Finding the right candidate for the project you have entailed is not complicated, but it certainly can be quite difficult.
Due to the fact that there are so many considerations to make, there are online resources that are available through House Tipster. Our tool can ultimately ease the trouble of having to spend hours, vicariously searching for the perfect professional.
By using our review feature, you can search our inventories and find professionals that are highly rated and qualified for your particular job. Depending on these reviews, you can see all the benefits and indicators that show that this professional is exactly what you prefer. Our feature also allows you to look at the portfolio of their best work, ultimately assisting you in finding out whether their sense of professionalism or style matches your discrepancy.
We also have a chatting system that allows you to directly communicate with your chosen professional. Any questions you may have about the estimates, the business information, or the project itself, our web messaging can help you answer all these inquiries that you may have. This tool will ultimately help you by finding the right kind of professionals near your area.
Featured Photo By Ruslan Bardash On Unsplash