A professional organizer will understand if your home isn't as organized as you prefer it to be. This will especially be the case if you're a homeowner that has a few inconveniences throughout your work-life balance. Organizers are professionals that will most often see this in their line of work and experiences. If this is the situation that you're dealing with, the price range that you should be expecting will range from $200 to $800.
The service for a consultation with your professional organizer will cost about $50, while the hourly service will probably cost about $45 to $100 per hour. Like most services, the time that is spent for the job correlates with the severity of the necessity for the jobs at hand. To figure out the overall estimates, you should find more insight into what the professional will have to execute to get your home fully sorted.
With the hectic lifestyle that you may be living, you might need a little help in rearranging and reorganizing the clutter in your home. Finding the exact calculations to these costs will be a little more difficult to finalize but in the end, you'll be glad that you found the right home organizer to help you maintain a more cooperative environment to live in.
What Does A Professional Organizer Do?
Professional organizers, briefly summarized above, are specialists that come into your home to assist you in decluttering and rearranging your rooms. This is all so that you can have a more cohesive environment to live in. Depending on the kinds of items you need neatly assorted, your organizer will keep all your considerations and preferences in mind.
Clarifying what you need and what you want kept within your distance and itinerary will become the main priority of your home organizer. They'll help you with finding your financial or business documents, help you with restructuring your appointments and schedules, and create a detail-oriented system within your home. One could say that the organizer is there to help you with running a tight ship.
There are many specialties involved with professional organizing. Categories can include feng shui specialists to assistants that will help you with your hoarding habits. Almost every concern you have related to your home will be eased once you have a professional to help you. It's quite an improvement to see how much order is brought to your everyday routine once your home is decluttered.
Consultations That Organizers Will Receive
No matter the size of the organizing project, a consultation may be offered for free, but it all depends on the amount of labor and time it may take to finish everything. It can actually be as simple as a project in organizing a spice rack or as complex as reorganizing the entirety of a whole room, but the estimates will definitely differ.    
Home Organization Services Cost
As shortly mentioned in the above sections, there are services for home organization for homeowners that have a disorderly portion in their space. Professional organizers won't specifically focus on physical or cavernous defects from within your home. They'll help you with your work office and administrative concerns as well.
| | |
| --- | --- |
| Services | Total Estimated Range |
| Organizational Writing | $60-$150 |
| Computer Organization | $80-$240 |
| Office Organization | $100-$270 |
| Life Organization | $200-$780 |
| Home Organization | $210-$480 |
| Financial Planning | $300-$900 |
Organizational Writer
Although this is a service that takes the least amount of work, it is also the service in which you spend the least amount of money. A service such as this one will not require too much physical labor, but it will require some brain power. While it may seem like an unnecessary commodity, organizers will help you with pulling out important information while assembling succinct reports. 
It will probably take about an hour or two to finish the work, so the overall estimated range on the total costs will be about $60 to $150. As the phrase goes, "the devil is in the details", well organizational writing will give you the proper orientation to those elements in your life that seem chaotic. With this specialty, an organizer can help you create a more concise system of scheduling and planning, enhancing your overall quality of life.
Computer Organizer
Clutter may not only be hindering your external environment but it could quite possibly be affecting your digital environment as well. Carrying out a budget of around $80 to $240 for the estimate of reconstructing your computing output will help you with computer memory and hardware. Some organizers even have a background with IT experience to help you customize programs for software utility. The organizer will probably need a span of a few hours to properly restructure everything. 
What Goes Into Digital Organization?
You're probably wondering about the process that goes into digital organization. Whether you're not tech-savvy or you just don't feel up-to-date with modern technology, you can always hire a professional organizer to assist you with keeping your digital data assembled correctly. Some of the things that the organizers will provide you with is creating online services and systems to keep even your simplest pieces of information secure and easy to access.
Office Organizer
The concentration in organizing your office spaces will centralize around the space for your business or work related to your field. But they'll generally be acting as the counsel in reorganizing your filing, cabinet and desk spaces. The duration will depend on the size of the office and will probably require about three to five hours. You should expect a range in estimated costs of about $100 to $270.
Home Organizer
A home organizing service will take about four to six hours of consultation and the service itself. Overall, you can expect to see the total estimated range of about $210 to $480. Systemically, your professional will be in charge of completely remodeling the interior of your home. Although this may be the case, if you don't want any redecorating done to your overall decor, the organizer can accommodate your insights. 
Life Organizer
It seems a bit excessive to have someone organize your life, however, with the sum total estimate of about $200 to $780, that is exactly what you'll be receiving. A life organizer is someone who assists you in building or reshaping your skills, ultimately scoping out what kind of improvements you wish to make with your life.
Their job is to help you evaluate your choices and coach you with schedules, habits, and patterns. If you require assistance with the different complications that you think you may be having with your prosaic lifestyle and you wish to cope with critical thinking and adaptive development. This is a service that offers you a stretched out engagement, or a one-time period.
Financial Planner
Not everyone is able to sort out their imperative financial goals and documents, so they opt into finding a professional to help them out. This specialist comes into your life and helps you with financial-related issues, but it all depends on where your priorities lie. If there's a controversy involving taxes, or investment management, then you'll find all kinds of professions on the matter.
Unfortunately, you won't see a universal financial planner that is categorically specialized in every field of finance, but you'll see how much of your finances need to properly coordinate. On an average basis, a financial planner will require about two to three hours to relay all your information. This will cost about $300 to even $900 overall. Keep in mind that although you're spending money, the advice that the planner corresponds to you will help generate more bang for your buck.
Minimum Costs 
There is a minimum amount of hours that you have to hire a professional organizer for. Like many other service professionals, an organizer will require at least three hours for their services. As stated previously, this cost will probably be about $45, so you'll probably require about $135 overall.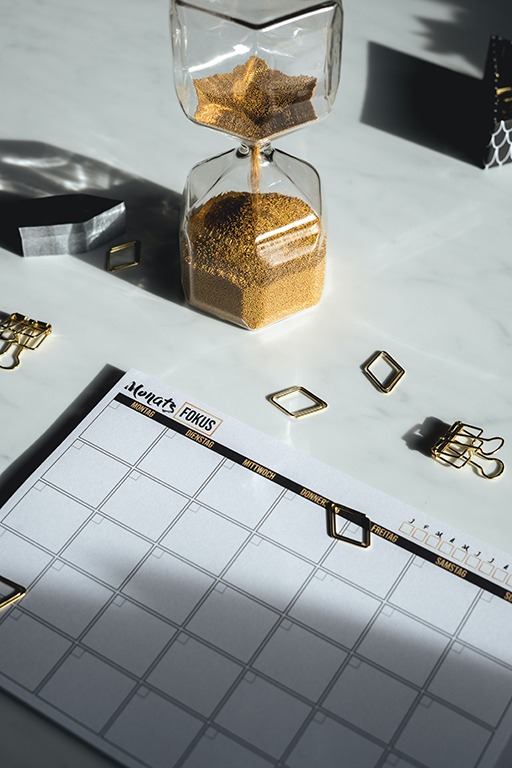 Photo By Mille Sanders On Unsplash
How Much Does It Cost To Organize A Closet?
It's quite a small space for your clothes and attire. Yet in most cases, homeowners will find how disorderly their garb will eventually become. If you're having trouble with this, organizing your closet should be one of the first things you'll want to do. A professional organizer will come to measure out the space and figure out the different ways to make your selections in a more efficient manner.
You should expect to spend about $200 to find and hire a closet organizer. In fact, there are homeowners who will pay an inordinate amount just to purchase custom-made items to organize everything. However, even this will take a large chunk of your time, having to tediously gauge where your clothes will go and what kind of arrangement works best. A professional will shorten the time that this will take and in fact, may even cut the costs depending on how many closets you wish to reorganize. 
How Much Does It Cost To Organize Your Rooms?
Other than your kitchen, using an organizing service for an individual room will cost you about $200. But not every organizer will charge you with the same rate. Many different professionals will provide you an assortment of different services to help you with inclinations in mind. If you have a specific decor that you wish to maintain, your professional home organizer will preserve that design style.
But most importantly, if you wish to redesign that style within your home, they'll make suggestions and give you the necessary tips in order to keep you in an amiable state. Whether you're looking for subtlety in the minimalist design, or the opportune spirituality in feng shui, you'll find a professional that will help you find the appropriate setting. 
How Much Does It Cost To Organize Your Pool?
Even if there are some homeowners who do not own a pool, there will be others who have them installed. If you're a homeowner that has trouble finding the right designation for your pool apparatuses, then this is the service for you. With the total estimate coming out to be about $250, you might have to spend $50 to $150 for the supplies that you might not own. If you have a large household, then most likely, you're having trouble finding the pool toys and stored items.
The procedure that goes into organizing your pool will be cataloguing everything in various spots and spaces. This will ease you out of constantly seeking and searching for the storage of your filters, heaters, covers, and especially, your unrequited chemicals as well. Safety is what homeowners should highly consider.   
How Much Does It Cost To Organize Your Garden?
Within the realm of room organization, the similarities are quite apparent with gardens as well. Although there are probably more tasks to consider, the organization of your shrubbery is quite an inherent interest that most homeowners will eventually pursue. You'll probably find that the expenses involving the organization of your garden will total about $250. All of the organization will go into the upkeep of your home's ecological aspects.
How Much Does It Cost To Organize Your Kitchen?
The estimate that goes into organizing your cookery will be about $250. This will include the amenities of organizing your cabinets, pantries, and food. Your kitchen is a sanctum for meals and snacks. Homeowners find it troublesome to have to plan out their groceries and meal prep due to the disarray of an unorganized kitchen. 
A range of matters that the organizer will tend to include systems in helping homeowners with shopping lists, couponing, and a whole lot more to help you with your kitchen errands. The aspect that you should be focusing on with a professional kitchen organizer is how the flow of bringing out meals becomes that much more efficient.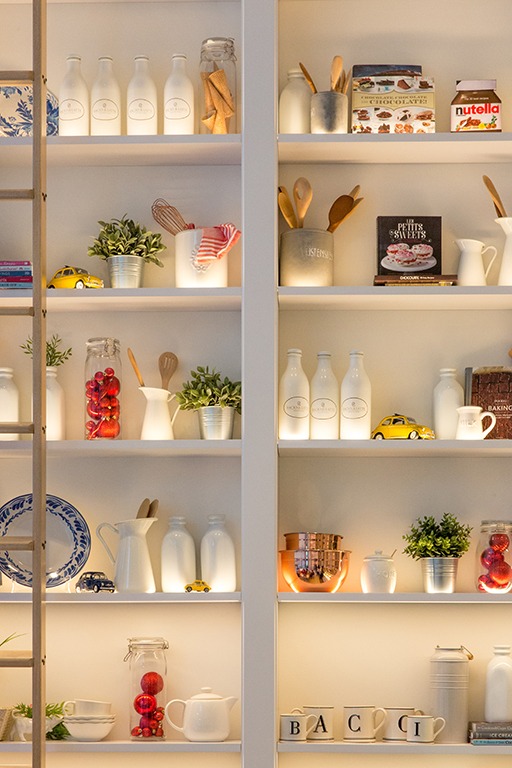 Photo By Jason Leung On Unsplash
How Much Does It Cost To Organize Your Home Office?
You're a self-starter. Maybe you're just working from home. Either way, as a homeowner, you don't have the time to reorganize your working space so long as you have all these projects and assignments to finish. You'll find that an organizer will help you with streamlining your work and assist you in keeping track of your workflow. The range that you'll probably see for this kind of service will be about $275, this is for organizing, decluttering, and rearranging your home office. You may be surprised with what else they may offer you along the way. So create a dialogue and they'll consult you with best practices of how to manage your home office in tip-top shape.
How Much Does It Cost To Organize Your Garage?
Keeping an organized garage is an oxymoron in and of itself. How do you take a space that is meant to be muddled and keep it organized? This is precisely the reason why homeowners decide to ask for professional assistance in these regards. By hiring an organizer for your garage, you'll have the help you need to keep your storage with practicality and pragmatism in mind. 
The cost of organizing your garage will be estimated to be about $800. This includes both the consultation and the service. The task will probably take up about four to eight hours, depending on the size of your garage and the amount of storage you need organizing. All of this will include understanding the spaces you require, keeping in mind the remainder of the space you'll require for your vehicles. 
How Much Does It Cost To Organize Your Whole House?
Depending on how many rooms you need organized in the full capacity of your home, the range of costs for organizing your space will come out to be about $1.25 per square foot. However, you should expect this range to be larger with the varying size of your property. If your home's capacity is vastly wider compared to the average home, you can expect to spend more than the estimate mentioned.
The organizer will probably ask you what kind of design you'd like arranged throughout your home. If you're someone who enjoys a cultural aesthetic, you might want to create a tranquil setting, like Feng Shui or Asian Zen. If you're a homeowner who enjoys a more modest approach, you might want your home organized with a Minimalist or Scandinavian take.
All of these styles of organization will help please the appeal and the overall function of your home. Your organizer will evaluate which organized priorities you'll favor most and help recreate your environment.  
How Much Does It Cost To Organize Your Hoarding Habit?
Before we get into the costs of organizing one's hoarding habit, you should get to the bottom of whether you're a hoarder or not. The habit is somewhat disconcerting to loved ones and it could be linked to obsessive-compulsive disorder. About five to fourteen million people in the country are compulsive hoarders, and further research has shown that there could actually be a vast majority of hoarders that are unrecognized and untreated.
Hoarding is a persistent impulse to keep their belongings. It is the challenge of discarding or removing possessions that particularly may not have any actual value applied to them. One description that simplifies this behavior is the effects it can have on emotional, physical, social, financial, and even legal circumstances. Homeowners who may have a hoarding habit collect unnecessary items, like newspapers, magazines, paper and plastic bags, even cardboard boxes, photographs, useless household items, food, and clothing. This comes with the fact that hoarders refuse to rid themselves of these discretionary objects.
There are actually quite a few symptoms involved with this habit. One of them mentioned above is the inability to throw away possessions, which pertains to the certain amount of anxiety that overcomes them when making the attempt to do so. This practice can result in anger, resentment, and depression, while also creating a stint in the mental association of growing children. 
Although, in rare cases, hoarding can also be interrelated to eating disorders, pica, Prader-Willi-syndrome, psychosis, or even dementia. This fleeting quality of life can have a colossal effect on homeowners that could generate worsening conditions in their personal lives. So if by the time you or your loved ones have pinpointed the underlying issue, one solution is contacting an organizer for this habit.
An average cost range that you'll be expecting will be about $1800. This price will be in the mild stages of hoarding, and a complete cleanout will service in cleaning, restoration, and organization of your home. However, in the severe stages, a cleanout may actually total into $20000. The organizer isn't solely responsible for organizing and cleaning, they'll assist you in strategizing and maintaining routines to avoid the regression into hoarding.
| | |
| --- | --- |
| Closet | $200 |
| Rooms | $200 |
| Pool | $250 |
| Garden | $250 |
| Kitchen | $250 |
| Home Office | $275 |
| Garage | $800 |
| Whole House | $1.25 per sq ft |
| Hoarding Habit | $1800 |
Special Services That Are Offered From Organizers
A home organizer will offer these specialties for homeowners on request and the total average can go up to about $800. Depending on such specialties that you wish for most, the estimated range will be different. If you're prioritizing your bills to be organized, the price will differ compared to specialties in design organizing. During the consultation phase of professional organizing, homeowners will have the opportunity to inquire and personally request a specific service in mind.
Bill Organization and Systemic Financial Resolutions
If you have trouble keeping up with paying your bills on time or you're just not attuned to the fabrics of your finances, you should think about finding an organizer with this specialty. You can expect a range of about $250, but at the hourly rate, you can expect the costs to be about $150 to $300 per hour.
Remember, this isn't only about the organizing of your bills but also the advice and the systems that are provided to maintain that organization in mind. They'll help you with web tools to assist you in reminding and managing your bills.
Organizing Sentimental Collections
If there are certain items or collections that you hold in novelty, you'll be able to find organizers who are specialized in storing them in a display-like setting. This is also the case for homeowners who want a proper reorganizing of digital items in a sorted fashion. Communication between the homeowner and organizer is pivotal in these situations so keep in mind that the organizer should be informed in which style best suits these personables. 
The cost range in organizing these collections can go from $125 to $1500, depending on the materials and the envisage of how spectacular you want the organizing factor to be. What is most beneficial to this service is how these materials can be purchased at a discounted price through the organizer.
Coaching In Business Guidance
It's a surprising feature included into what the professional organizers will offer. And it is quite the useful specialty, in fact, as this specialty will improve the business that you own. An organizer can help you with guidance, support and even encouragement. Depending on which professional you prefer and if the professional has this service included, you may be looking at the normal estimated rate seen above.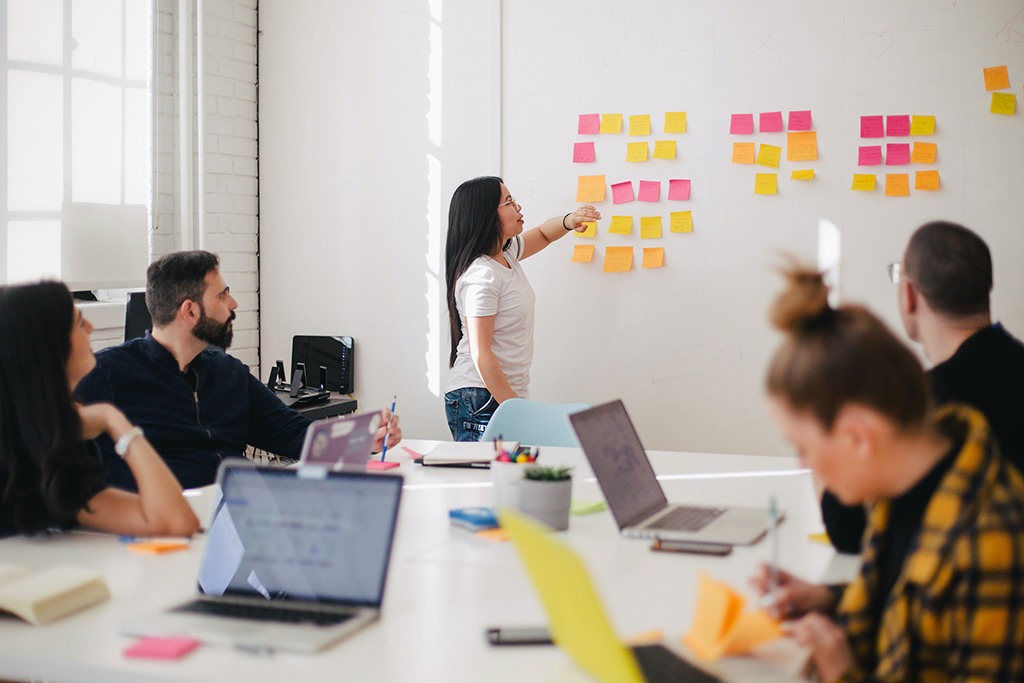 Photo By Jason Goodman On Unsplash
Property Staging  
Staging a home will need a proper showcase of your space. Imagine selling your home and the buyer feeling less inclined in buying the property. Without the appeal of a coherent aura, buyers will look less enchanting. Having an organizer to make sure the aesthetics look divine will entice more potential purchasers. The consultation in this specialty will probably cost about $200. However, a full staging project will involve renting out furniture and additional pieces that range all the way up to $10000.
The completely renewed design will make your home look incomparable to the home you once had. Costs will vary depending on whether you already have your possessions moved out or whether the space is still occupied. You can expect the range to be about $1000 to $3000, however, an already emptied out home will range about $4000 to $6000. The reason an already engaged space has a lower range is because the staging will have a possible display that can be prepared. 
Organizing In Home Construction
Professional organizers that are specialized in home building can include the responsibilities of cleaning and setting up a new home once the construction is finished. Services will probably average into $2800, especially with a full setup being completed. If you're just moving into your newly built home, you can expect the organizers to assist you in the following tasks.
Other than the specification and organization that is included into this service, your profession will be in charge of organizing everything. From the interior attraction of silverware and dishware to the stock of towels and bathroom supplies, you'll have no other burden to worry about. Professionals will keep the smallest details in check and keep you in the loop so that you won't have to concern yourself with the meticulousness and increments provided.
Available Packages That Professionals Will Offer
Costs that may seem excessive in such circumstances will be kept in the forethoughts of your affordability and range. Since organizing your home will be an assortment of tasks and could be a long and arduous degree of tedious labor, your professional will help you in simplifying everything you've had in mind. Utilizing three-hour increments into the prices of organizing, the services will account for the factor in sessions, rather than a breakdown of different specialties and functions. Keep in mind that not every professional organizer will have these discounted sessions available, so you may have to try and find multiple estimates in these ranges. 
| | |
| --- | --- |
| Three Hours | $195-$450 |
| Six Hours | $390 |
| Twelve Hours | $700-$780 |
| Fifteen Hours | $1000-$1200 |
| Eighteen Hours | $1000-$1200 |
| Thirty Hours | $1600-$3500 |
| Sixty Hours | $3000-$6000 |
Three Hour Sessions
A single three-hour session will probably cost you about $195 to $450. This includes both consultation and labor. With this price, you'll have organizing services that will scale into a smaller capacity. But this can also be applied as the start of a larger project. These sessions will typically be for the organization of a smaller sized room or storage space or an organizing task for a small convenience inside a larger sized room.
Six Hour Sessions
In this package, you'll be receiving about two intervals of three-hour sessions. The expected estimate of this package will cost you around $390. With two of these sessions, you can have a smaller space organized. With any style to choose from, you'll have full access and control to your preferred arrangement.
Twelve Hour Sessions
With a twelve hour session, you should expect a cost range of $700 to $780. There will be about four times that the professional organizer will visit your home. It will be well worth the cost to have a twelve-hour session because in that duration, your professional can reorganize a clumped up room into a more spacious area.
Fifteen Hour Sessions
This variation for an organizing project will appoint five separate sessions. You can expect to pay about $1000 to $1200. Compared to a single three-hour session, the span of five different segments will create a helpful transition. In this time span, your specialist will be able to figure out and plan multiple rooms to organize as a project or figure out which ones you need organized most. The complexities that remain underlying inside this coherent project will reprise of organizing and rearrange the initial setting.
Eighteen Hour Sessions
Close to the five separate appointments of the three-hour sessions, the eighteen hour session will probably range from $1000 to $1500. Similar to the fifteen hour session, this package will accomplish what the previously mentioned will complete, but with a proverbial cherry on top. With six different appointments, homeowners will be provided with the organizing tasks being completed and will have a better correspondence with their organizer.
Thirty Hour Sessions
Organizers also offer a thirty-hour session, comprising ten three-hour sessions. By taking this route, your professional will have the opportunity to assist you in organizing several layouts. But through this package, you'll also have the opportunity to correspond with your personal specialist with all of the challenges that you may have trouble solving yourself. The range in these costs will estimate to about $1600 to $3500.
Sixty Hour Sessions
This amount of work being done will provide you with twenty sessions. It is the best you can be provided with, as the professional helps you recreate your home into the right kind of atmosphere, bringing comfort into your life. You won't have to worry about the adjustments because your professional will assist you in every facet of organizing your home and your life. Costs with this package will range from $3000 to $6000.
Disposal or Decluttering Services And Costs
Having to let go of some of your old items is a difficult thing to initiate. It's quite a daunting task, having to revamp your space and dispose of so many different possessions. And the rate for these services will ultimately depend on the time and labor that will eventually amount to disposing all your aforementioned belongings. 
However, other than the removal of such things, you'll also reap the benefits of having simple chores being done. Sweeping, mopping, dusting, cleaning, and decluttering are all services that will be provided with the job. You'll be expecting about $0.11 per square foot, and varied by the size of your home, this estimate may change. However, you may have to hire other professionals to do the other tasks other than reorganizing, since your organizer may only provide the service of slightly dusting your home.
Organizing A Small Apartment
Unlike a spacious location like an estate or a home, a small apartment being cluttered can be a tenant's worst nightmare. Your living conditions are already at maximum capacity and the unorganized items aren't making your life any better. A professional organizer can help you with managing these circumstances.
Essentially, the prioritization of these cases will be how to keep your items neatly organized in one area of the apartment. Sacrificing a little corner to gain the remaining space is the outlook that the professionals will strive to prioritize. For a small apartment, you'll probably be expecting a range of about $180 to $750. 
Finding Multiple Estimates Through House Tipster
Searching for the services of a professional organizer will confound one's inevitable search for the perfect specialist. By using House Tipster, you can relay all of your service needs and inquiries by directly corresponding with the professionals on their PRO page. Find out estimates, hours of operations, and reviews by checking out your professional's business page.
If you're having trouble with finding your preferences, ranges in affordability, and parameters, House Tipster will have you covered in that regard. Figuring out these price ranges and reviews will give you a better insight into what kind of professional organizer you'll want for the job in front of them.  
Featured Photo By Scott Graham On Unsplash