It's quite unfortunate but homeowners and tenants alike have a rougher time in trying to clean the roofs that they sleep under. Especially when you need more time to rearrange your home life and adapt it all from confounding your work life, there are other alternatives to seek if the balance between the two is in total disarray.
The average cost of having your apartment cleaned will depend on the amount of rooms you have in your living space. It is all calculated by the metric of work that needs to be finished around the place before the estimate can be valued.
An estimated range can average about $60 to $90, but these numbers will only be applied if your apartment only has one bedroom and one bathroom. Also dependent on the cost factors, is the kind of cleaning services that should be offered to the apartment tenant. One other thing that necessitates the cleaning of your apartment can be the reasons as to why your living space needs the services in the first place.
Table of Contents
Here are some average cost ranges that depend on the apartment size:
| | | |
| --- | --- | --- |
| Bedrooms | Bathrooms | Price Range |
| 4 | 2 | $140-$200 |
| 3 | 2 | $135-$180 |
| 2 | 2 | $95-$130 |
| 2 | 1 | $90-$120 |
| 1 | 2 | $80-$110 |
| 1 | 1 | $60-$90 |
Costs for Cleaning a Move-Out
If you're moving out of your apartment or home, you need to know the costs of professionally doing so. Cleaning companies will most likely charge their clients at an hourly rate. The range for the bill will probably be around $25 to $50 per hour. An ordinary company will charge, on average, about $110 to $650, so if you're looking for a professional cleaning, keep that range into your savings or budget.
One-Time Payments
There are one-time cleanings available for different cleaning services and the fee will range between $60 and $90. This estimate comes from one-bedroom apartments with a single bathroom included. A one-time charge for a two-bedroom apartment, depending on how many bathrooms it holds, will require a payment of about $90 to $130. Three-bedroom apartments with two bathrooms will charge a range from $135 to $140.
Standard Clean
A standard clean is a simple cleaning. This is a standardized service meant for apartments that need very light maintenance. There is no necessity to clean out deep levels of grime and dirt, no need to have any removals be performed. Simple chores like vacuuming and mopping floors, scrubbing up bathrooms and kitchens, or dusting up the apartment is what a standard clean will comprise. However, there are many different types of prices involved in the kind of cleaning necessary for your apartment. The cost range will most likely yield about $60 to $200.
Deep Clean
Deep cleaning is the exact opposite of standard cleaning. It involves a more rigorous process, rather, it involves a thorough cleaning. A deep clean will include cleaning underneath dusty furniture, wiping down ceiling fans and light fixtures, vacuuming upholstery, dusting out blinds, all the way to sanitizing even trash cans and the additional surfaces. The range that a deep clean will likely yield would probably estimate around $90 to $400.
A standard cleaning cost meant for a one-bedroom will range between $60 to $110, while a deep cleaning cost will probably range about $100 to $220. Two-bedroom apartments will have a standard cleaning cost of $75 to $140, depending on the size of your apartment and how many bathrooms it holds. The deep cleaning cost will estimate between $110 to $260.
| | | |
| --- | --- | --- |
| Bedrooms | Bathrooms | Deep Cleaning |
| 4 | 2 | $200-$400 |
| 3 | 2 | $180-$280 |
| 2 | 2 | $135-$195 |
| 2 | 1 | $120-$175 |
| 1 | 2 | $98-$160 |
| 1 | 1 | $90-$125 |
Moving Out
Besides the standard and deep cleaning services, the professional cleaning company that you decide to hire will also provide the amenity of moving out of your current living conditions. Tenants that decide to explore into other apartments need to consider what else needs to be checked off on their checklist.
You finished the paperwork that goes along with finding a new apartment, you've finished packing up all your belongings. You've finished performing all the necessary tasks you're concerned with, but the apartment is in a state of filth. You're probably thinking to yourself, why should I concern myself with cleaning the apartment up? I'm leaving this place, it should be the supervisor's job to get it done. Well, contrary to that logic, the major reason as to why you're now obligated into cleaning the apartment is the security deposit.
Although it depends on the state you reside in, if your apartment is left in shambles, to the point in which the cost of cleaning outscales the price of normal preparations for a new tenant, then it will be deemed justifiable for your previous landlord to withhold your deposit. The matter of taking back your security deposit relies on whether you clean the apartment correctly.
The cost range of a proper cleaning meant for moving out of the apartment will be between $125 and $180. There's a fair amount of work that needs to be done, but if your apartment is larger than your standard singular size, the price of cleaning could go all the way up to $390.
Considering the services that have been provided, cleaning companies will charge an extra $10 to $20 or more atop the range per additional room. The hourly rate that is typically billed to renters ranges from $25 to $50 for a single cleaner and $50 to $80 for three cleaners. The exchange of payment is arranged within the different rates of pay.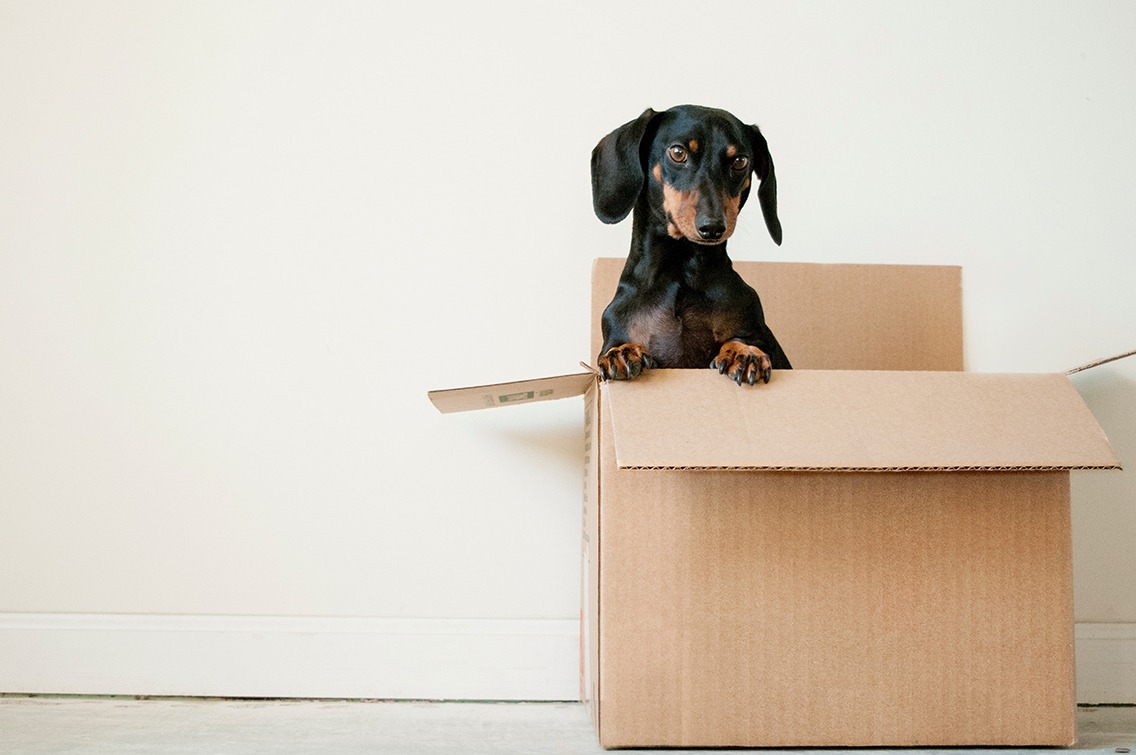 Photo By Erda Estremera on Unsplash
Cost of Cleaning Only One Time
Although a recurrent cleaning process will have an applied range from time to time, a one-time cleaning process will charge renters about $75 to $175 on average. This estimate is based on a regular and simple clean. A deep clean will cost on average about $200 to $375. A moving in or moving out cleaning process will have a similar range of the deep clean with an average range of approximately $200 to $400.
Occupants who typically only want to hire a cleaning service for the particular moment needed will have to spend a little more than the recurring utility that other renters may desire. Keep in mind that you're paying for how much work needs to be done, so the more cleaners the job is required, the more you might have to pay.
Costs into Particular Services
There is a difference that underlies the tasks that need to be done. All of these services listed by your chosen cleaning service will be categorized in different costs and ranges:
Refrigerator $15-$80
Laundry $5-$20 per load
Oven $20-$50
Cabinet Interior $20-$60
Wood Surface Polish $20-$50
Inside Window Cleaning $3-$8 per panel
Outside Window Cleaning $4-$9 per panel
A standard clean will also include bathrooms, sinks, countertops, mirrors, making beds, and vacuuming/mopping floors. The tasks that are listed above need to be specifically requested. If the choices are not specified, then the standard cleaning process will commence without the execution of any other additional cleaning services.
Costs Into Other Services
Carpet cleaning services have to do with different methods that renew and recreate a shine to its appeal. The cost to the service will most likely be around $0.20 to $0.40 per square foot. And depending on the methods that you select, the range of your budget could be up to $550 or more. These methods use professional equipment and the process itself can be quite extensive. There is a steaming, shampooing, dry cleaning, and carbonated method that needs to be done for carpet cleaning. Each furnishes its own viable purpose and benefit.
The steaming method maintains a deep clean, while the shampoo method will gradually fight against heavier stains. Dry cleaning executes a quick, surface-level clean that dries quickly using low moisture. Carbonation activates chemicals to lift dirt from the fibers of your carpets.
Furniture and upholstery cleaning has its own methods involved. Steam cleaning, chemical cleaning, and stain removal are all prevalent choices in keeping your furniture spiffy. Steam cleaning is one way to use high temperature and pressurized steam to eradicate germs, dirt, grease, and grime from the surfaces of your furniture.
Chemical cleaning essentially does the same thing except it is most often used for fabrics like rayon, silk, wool, denim, cotton, and velour. It's a challenge to use this method on older and bulkier furniture pieces. A specific stain-removal cleaner is used to remove peskier stains.
Recurring Cleaning Costs By Weekly, Bi-Weekly, Monthly
If you continue to pay for a cleaning service to be done, there are three different payment methods that are available for the customer or occupant. A weekly payment method is ranged between $50 to $300. A bi-weekly payment method ranges from about $60 to $320. And the monthly payment method ranges around $70 to $340.
How To Find Accurate Estimates From Professionals Around Your Area
Whether you want a simple clean, a deep clean, or a clean for when you need to move out from the apartment you're currently renting, you'll want to find the right cleaning company to help you with all of the services described above. There is quite a bit of research you'll have to do before you make the right decision.
Instead of having to seek out the conditions of rendering these services, you can find out what kind of parameters you prefer through House Tipster. It is quite a concern and a migraine having to contact cleaner after cleaner, trying to find the right person or people for the jobs at hand.
Featured Photo by CDC on Unsplash