Did you know there is something floating around your house that you can use to make decorating a fun breeze? Meet washi tape's unassuming cousin: electrical tape. Here are three very cool ways you can use electrical tape to jazz up your living space.
Most folks don't think twice about electrical tape. It's something you use when you need it, and then toss back in the junk drawer. But did you know that electrical tape is an extremely versatile art tool? It's not as tacky as duct tape, so it's moveable and can be used as the decoration equivalent of a "temporary tattoo," which is great if you're throwing a party or just need a simple attractive fix until your next renovation.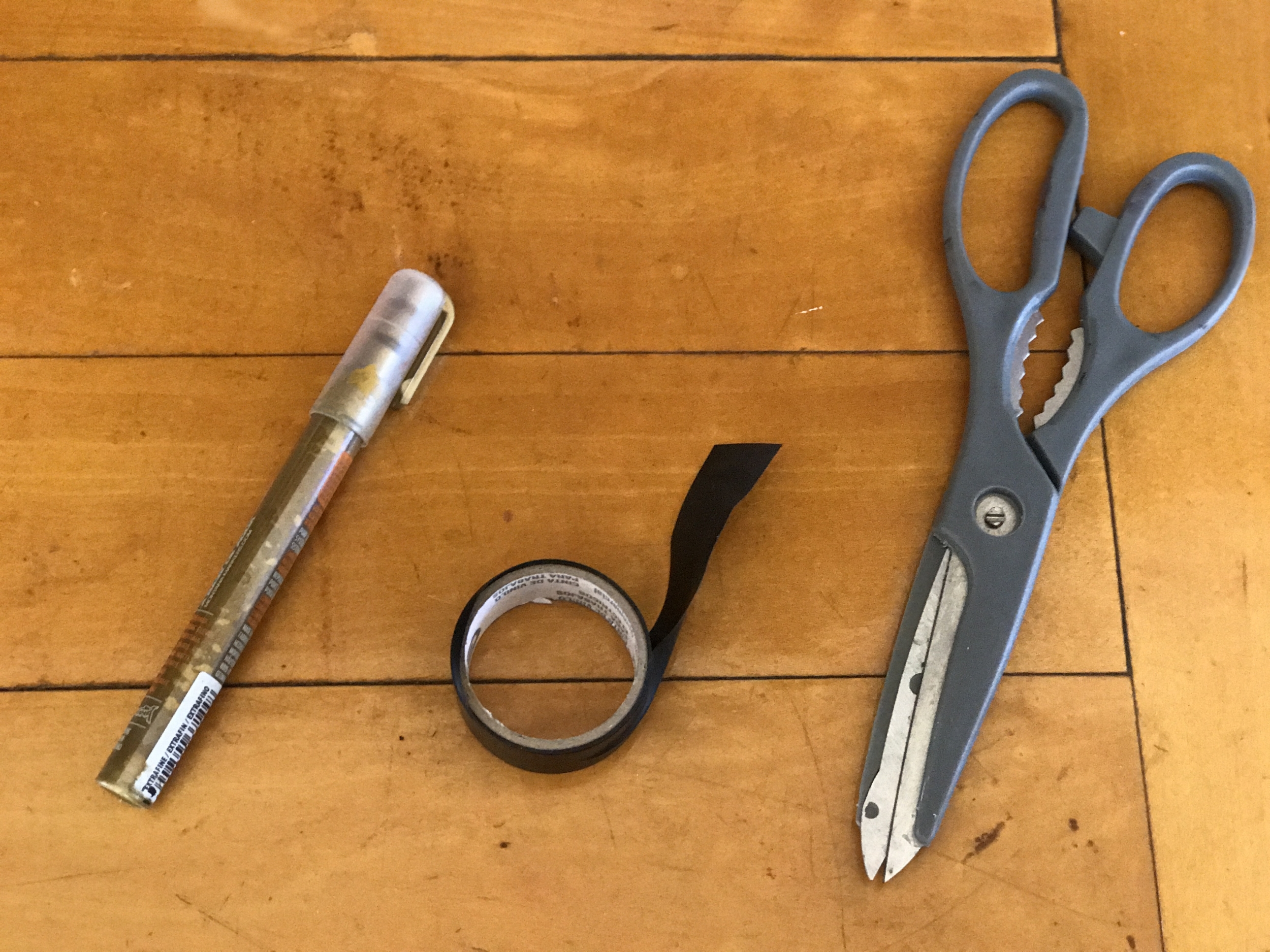 Chic Chevrons
The beauty of electrical tape is its shiny near-fabric texture. This provides for bold faux decals that can be moved without damaging the walls. Find a small area of a wall that could do with a little sprucing up. Make sure to wipe away any dust or cobwebs with a damp cloth first, and let the area dry so the tape sticks nice and flat. Here is all you need for your wall decal:
Scissors (The sharper the better. Dull blades can snag electrical tape and make for uneven lines)
A Ruler
Electrical Tape!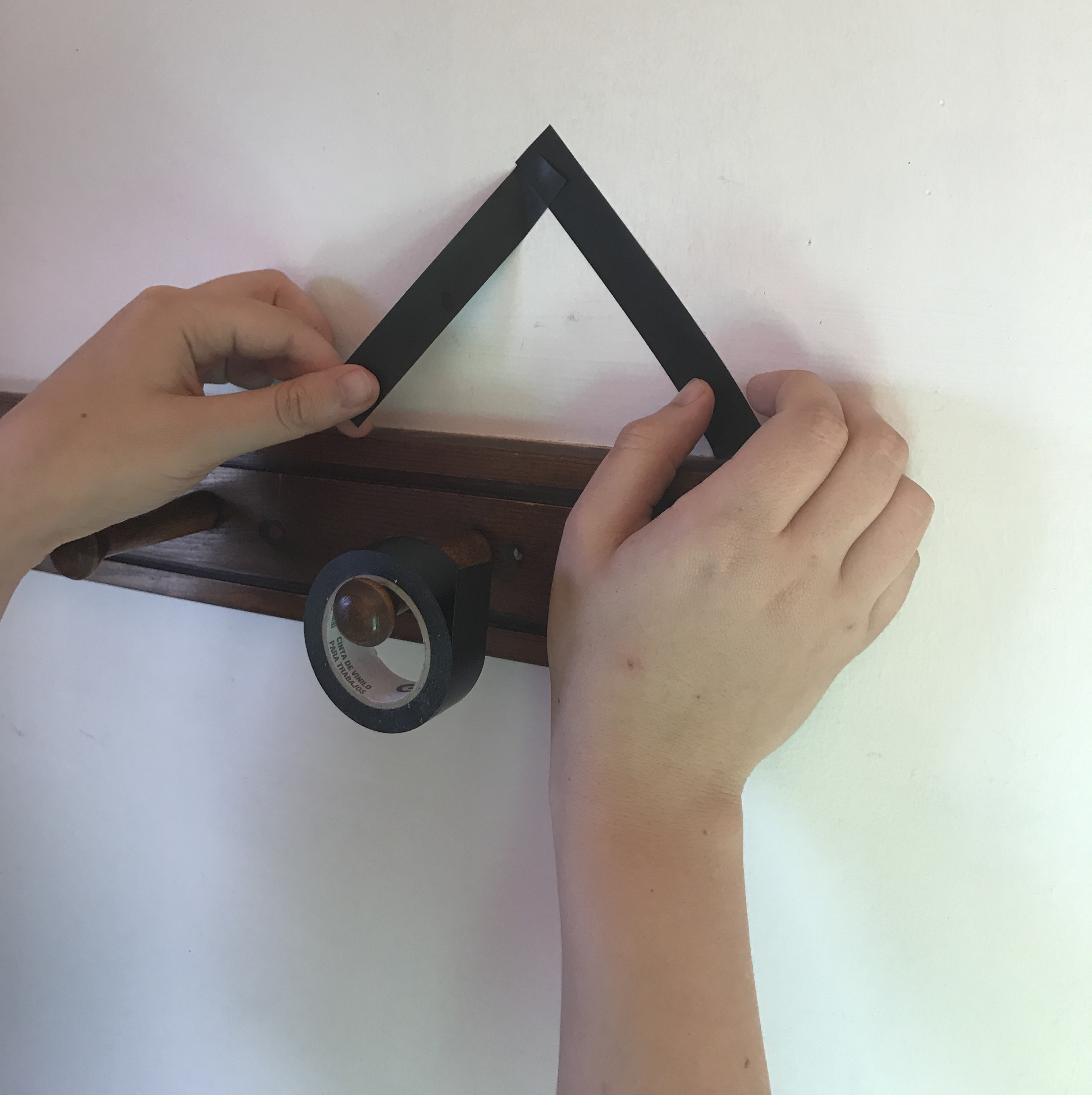 Start with something simple and repetitive, like a chevron pattern. This is a simple and eye-catching design that can be done in a matter of minutes. Simply measure out the strips so they are perfectly even. Next, apply the strips in a repeating triangle pattern. Go as far up as you like. The ceiling's the limit with chevron designs! Pro tip: Add strips on top of other strips to give the design even more depth!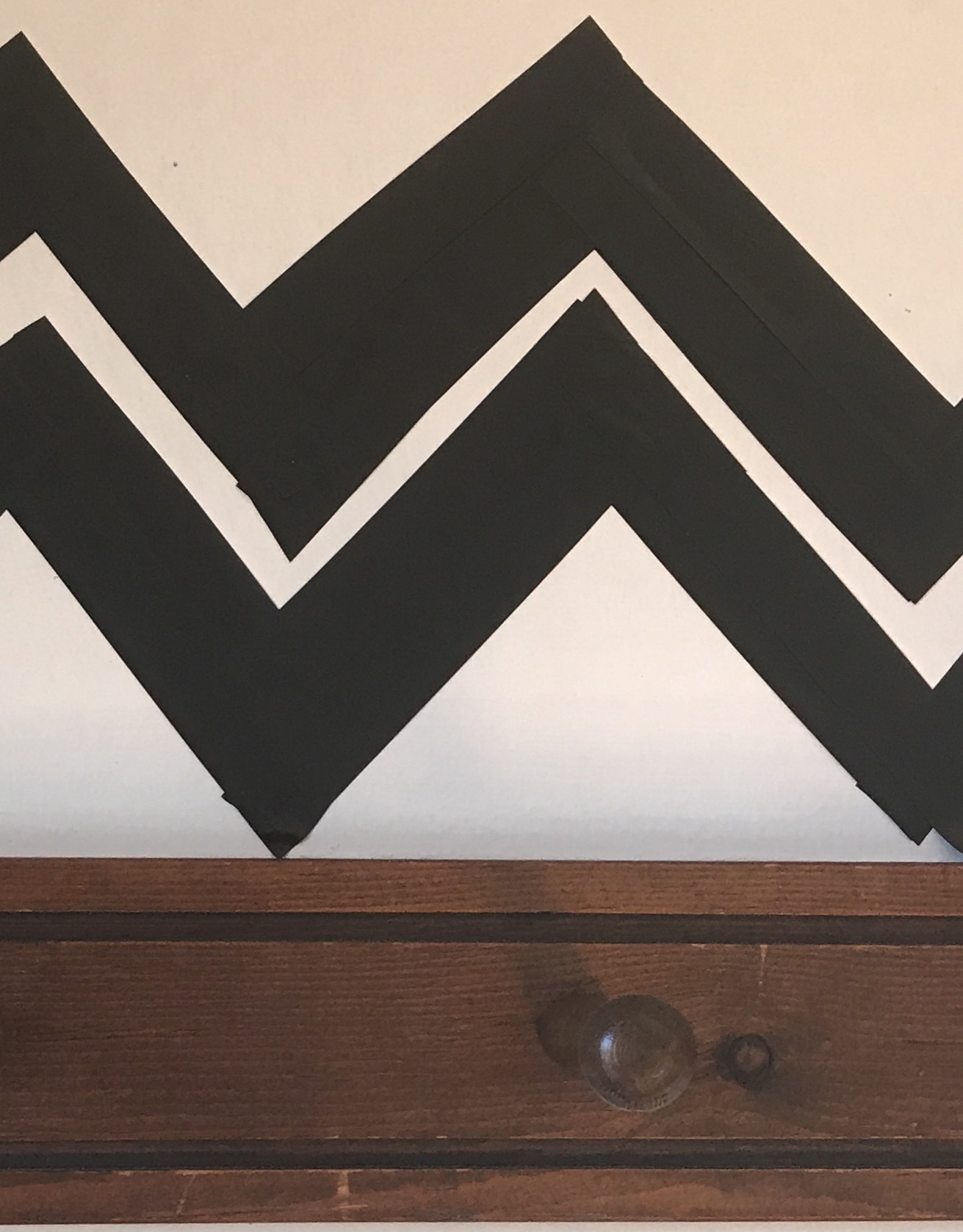 Faux Farmhouse
This is a great project for older wooden cabinets or counters that need a bit of life. Simply cut strips of electrical tape to fit the drawer and voila! From rough to rustic in seconds!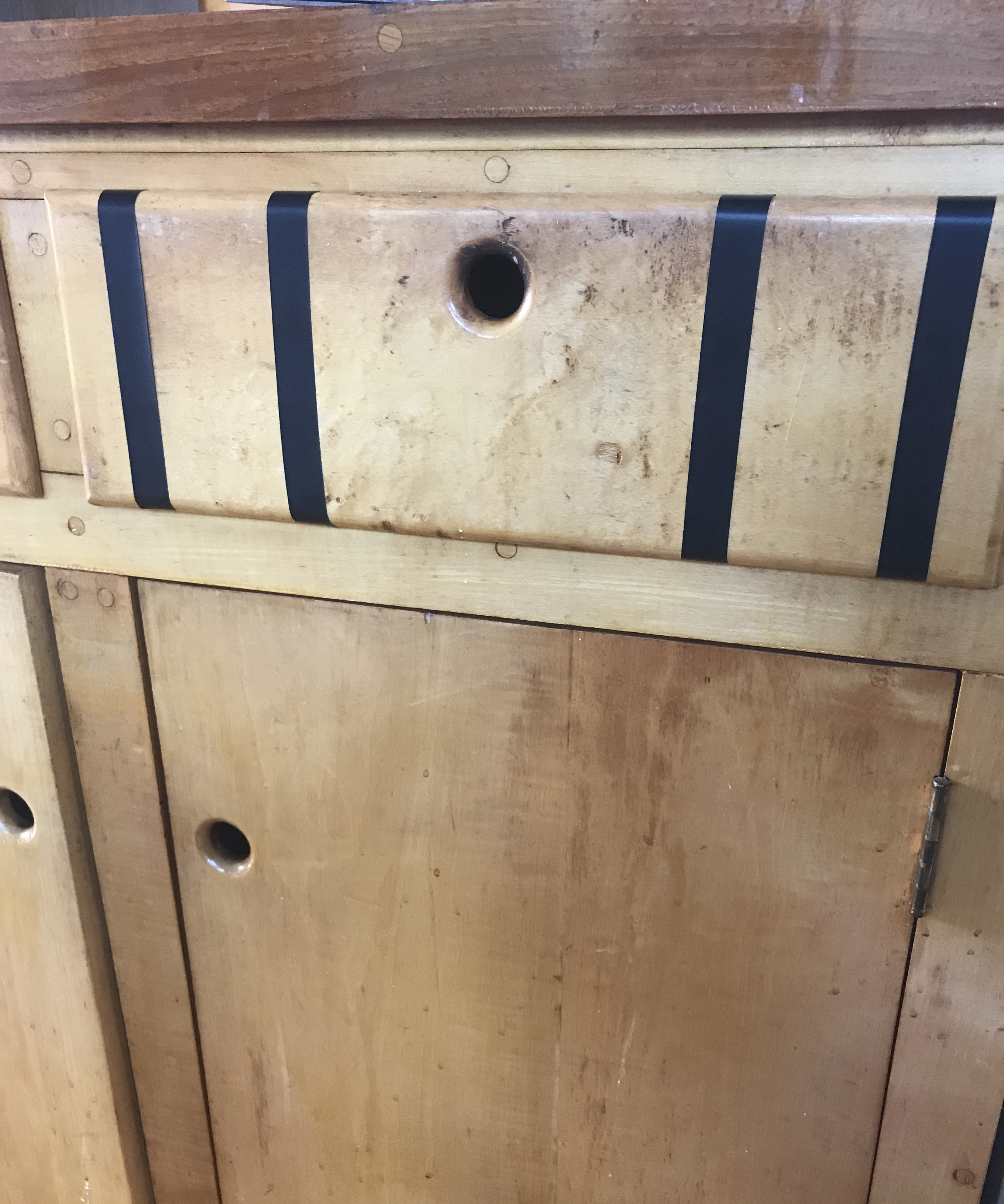 Cool asymmetrical patters look very chic, especially if the wood is light or white.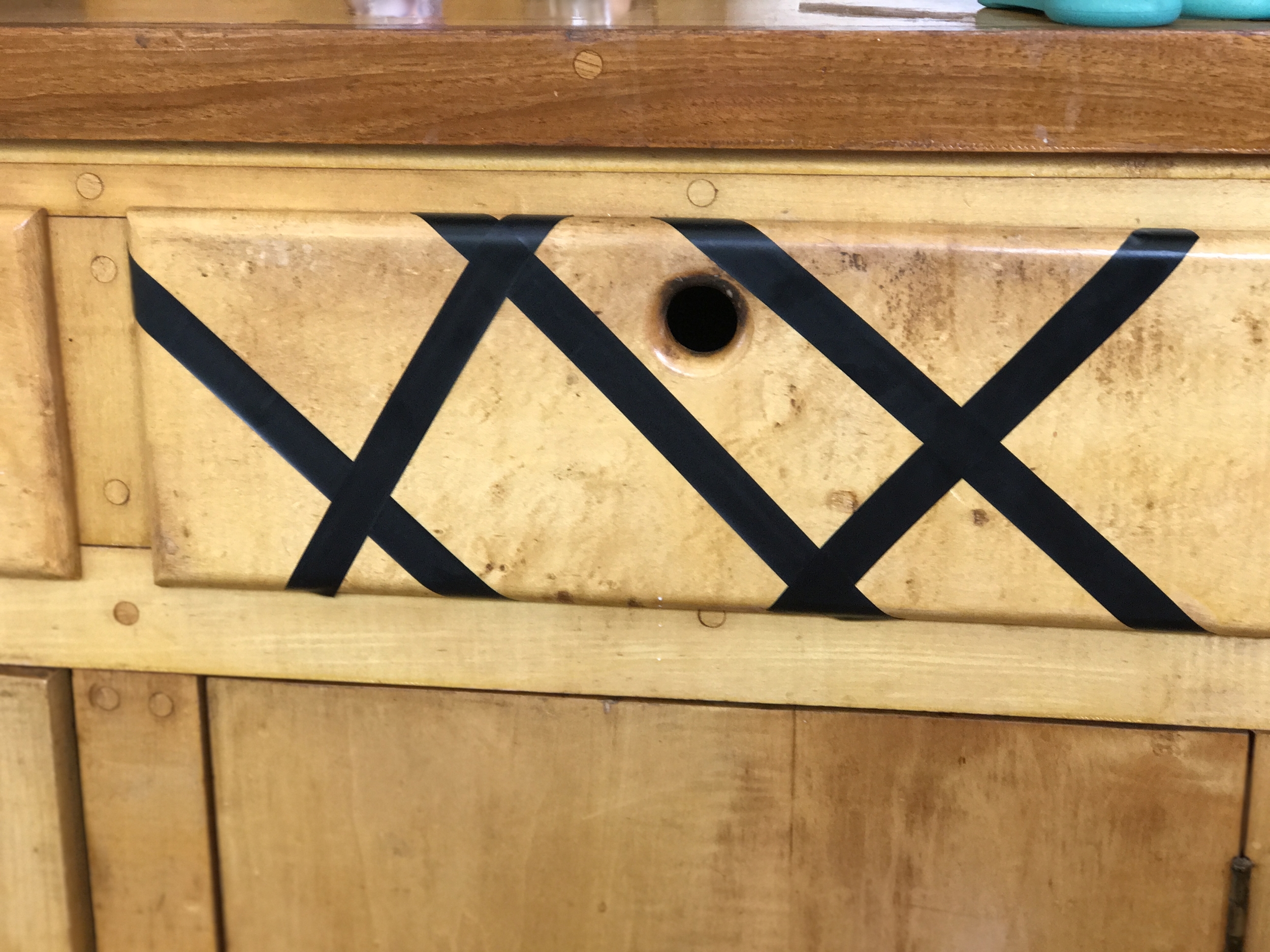 There is a utilitarian benefit to this style as well: folding the strips of tape over the top of the drawer will provide a slight buffer between the drawer and the cabinet, limiting split wood in the future.
Leather-like Labels
A great alternative to expensive chalkboard labels, this is a project that works best with gel or paint pens, or (if you're in a pinch), White-Out pens. Simply tear a piece of tape and decorate as you see fit, and you've got yourself a great reusable label you can use to mark height, label a drawer, or claim what's yours! These are also a convenient way to direct party guests!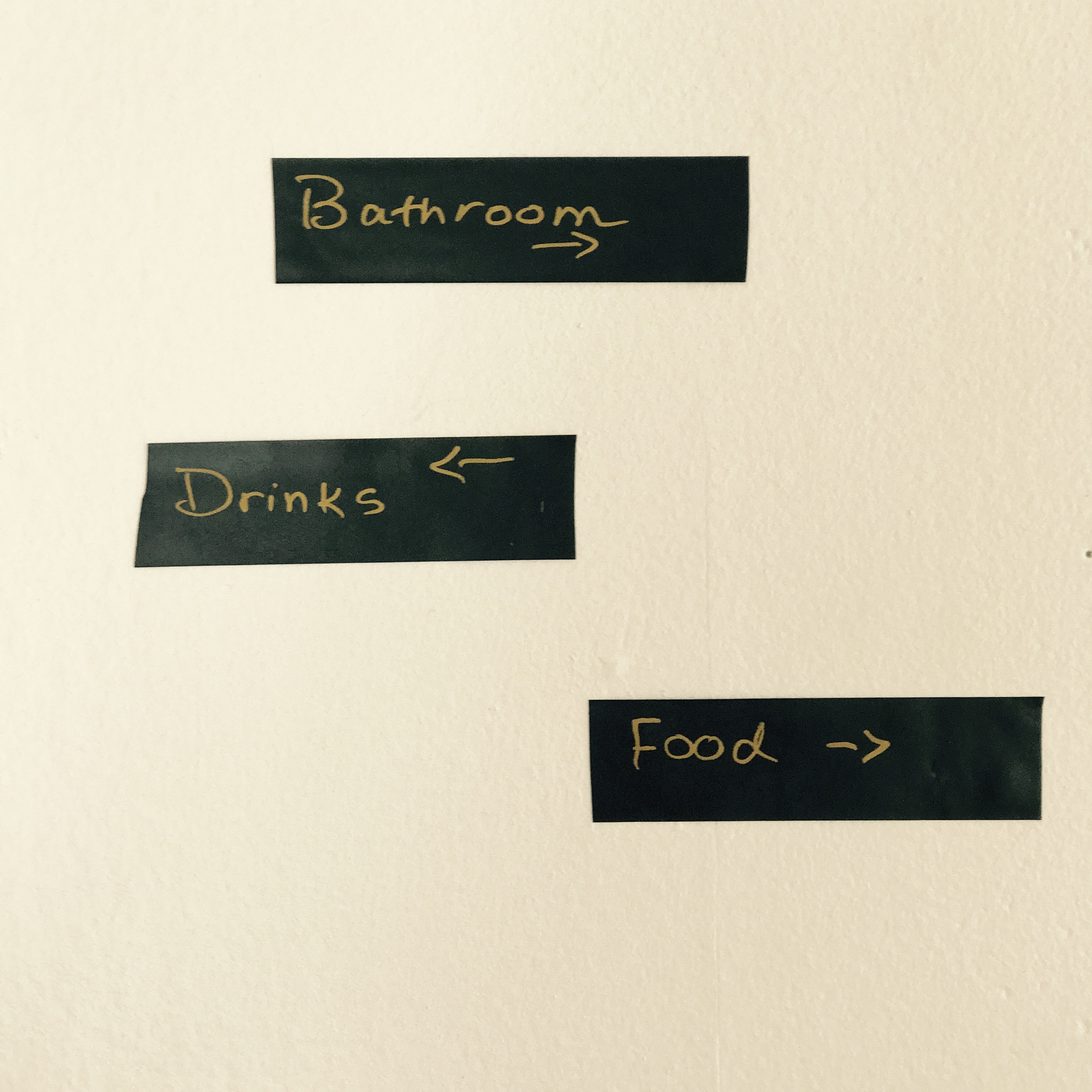 Decorating with electrical tape is a great way to save money and add your own spin to your living space. The possibilities are truly endless with what you can do with a few pieces of this versatile tape. The only limit is your decorating imagination!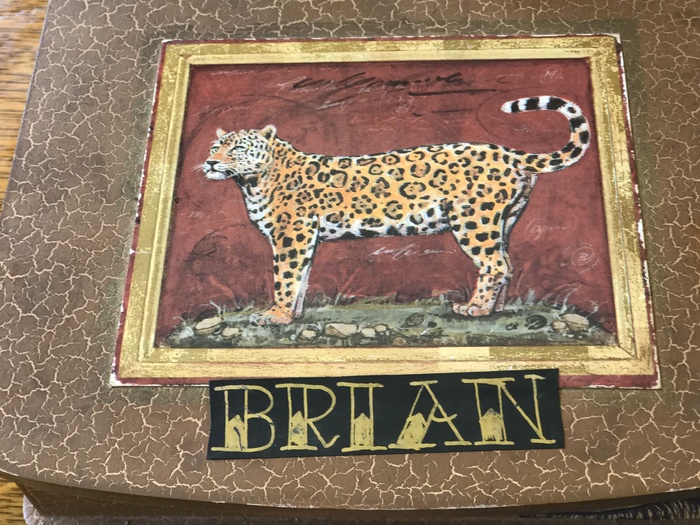 Images used with permission, courtesy of Kathleen Wolak