If you love using modern organics in your home for decorating, then you will definitely appreciate using perforated metal in interior design projects. They're not only simple to do, but uniquely highlight various industrial design ideas. The types of metals used in interiors offer a huge variety of design perforations, and always add depth and great texture. Metals can also be painted in every color you might imagine too!
Candleholders
Metal sheets can be found at your favorite home store or craft shop, and are available in hundreds of patterns and shades. Because the metals are able to conform with any color or style, you really can't make a mistake. Just pick the one that best appeals to you.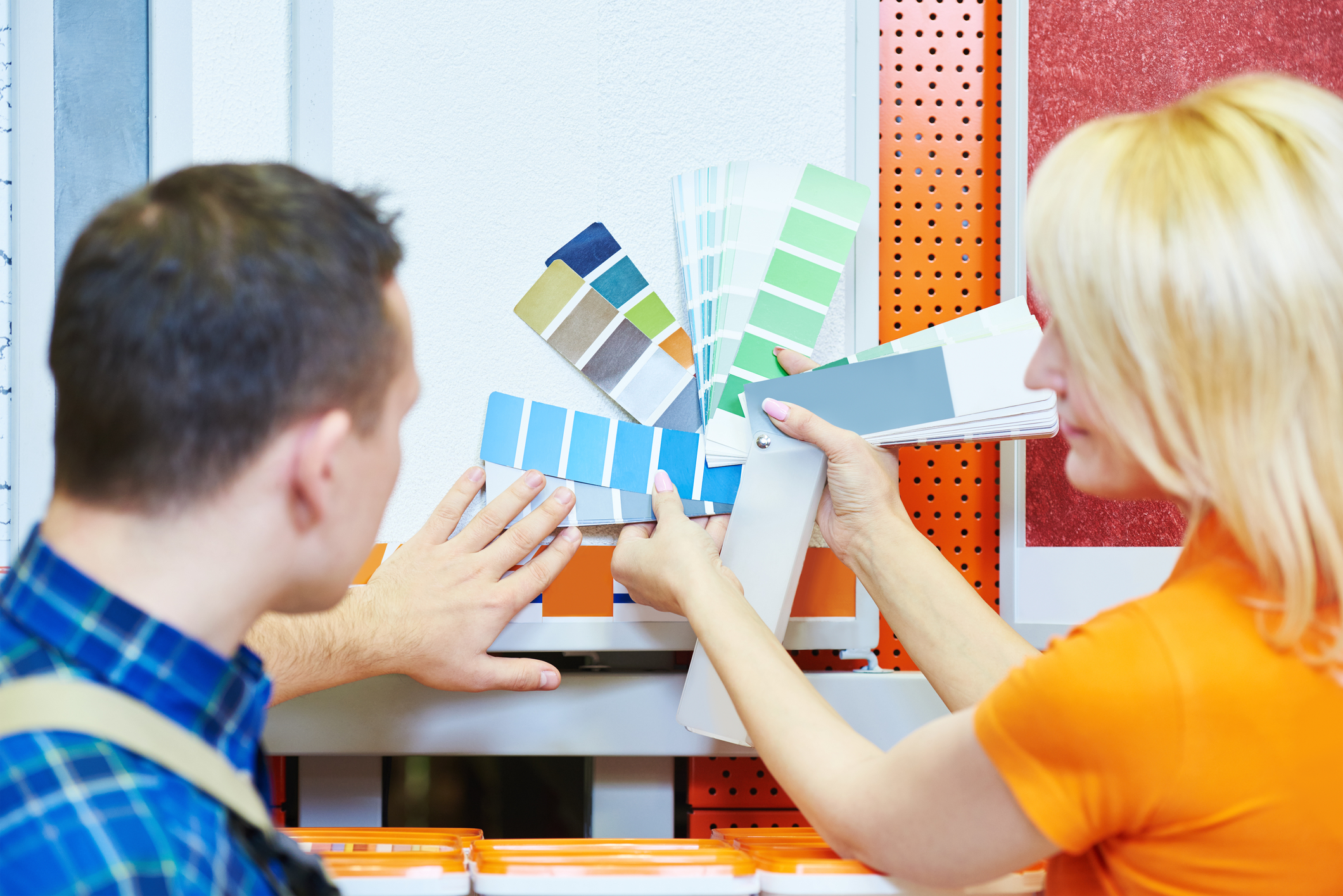 Photo by Dmitry Kalinovski on Shutterstock
For your first candle project, it's a good idea to use a cylinder-shaped glass you likely already have, or purchase one from a thrift shop to use as a guide. The metal sheet design you've chosen can then be wrapped around the glass so you'll know where to cut. Metal snips or large scissors can be used, and a liquid type marker can mark the cut line if needed.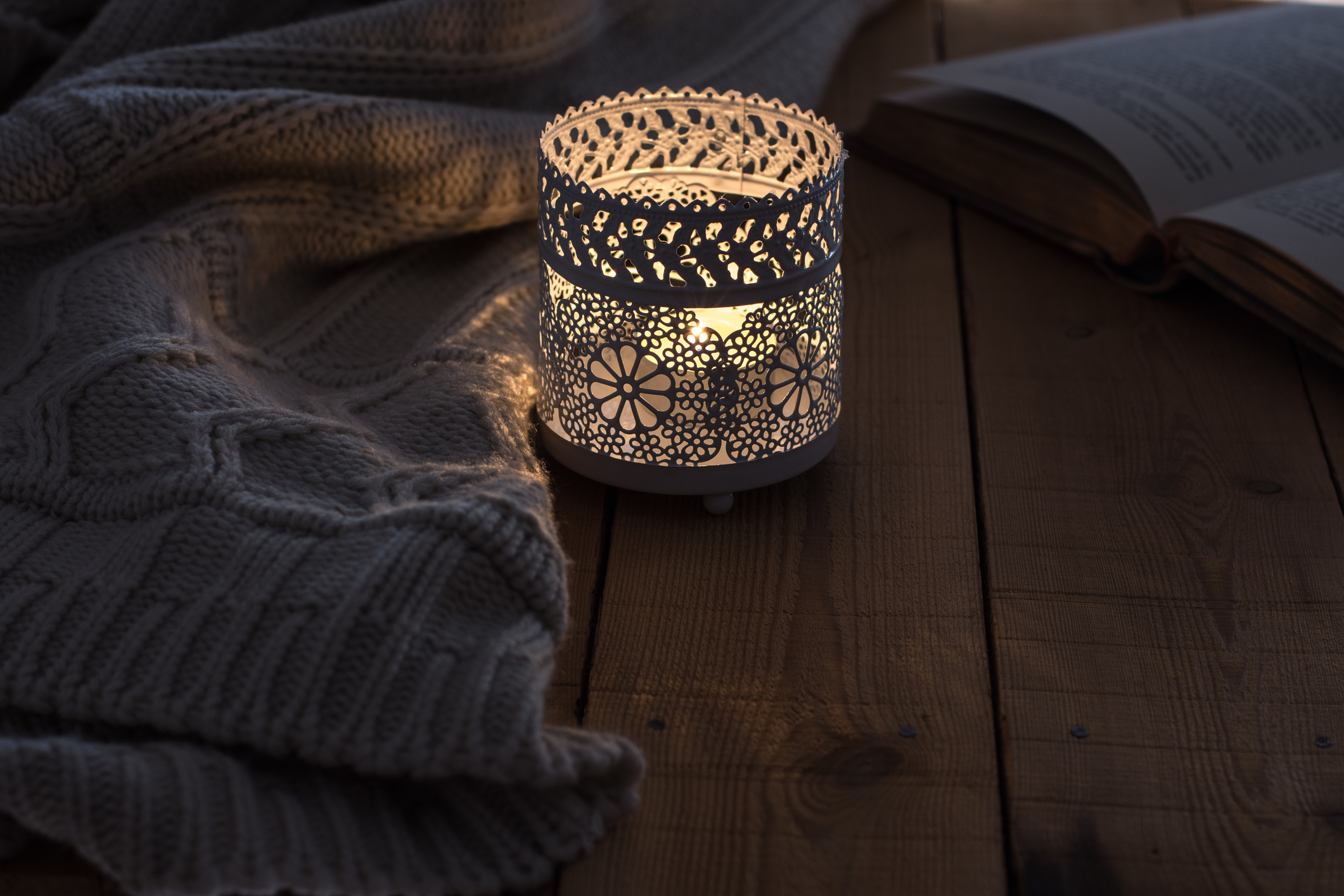 Photo by Olinda on Shutterstock
You'll need to overlap the metal a bit to make sure it will stay where you'll connect the seam. Thread a sturdy, pliable wire through the pattern of the perforation, in a straight line. Then, just bend the ends of the wire toward the inside and trim.
You can leave the glass inside, or simply place the metal around a candle set on a small dish. There are also wood pedestals available in various colors wherever candles are sold if you'd prefer a base for your new metal design. Both the metal and base can be painted if you'd like with metal spray paint or chalkboard paint.
Windows & Doors
For a sleek, modern look, perforated metal over a window adds wonderful detail both inside and out. This easily replaces or complements window coverings just beautifully. Because perforated metal is lightweight and easy to work with, cutting to size and placing in an existing window or replacing the glass in cabinets is very simple.
To replace glass with perforated metal in a cabinet door, you'll cut a piece a quarter-inch longer than both the width and height of the opening. Paint as needed (or leave as is), and put in place with small finishing nails or turn buttons (usually used to hold pictures in frames) which can be purchased at a craft store.
Closet doors are a great place for decorative interior paneling. First, you'll want to make sure you're working with the solid wood version. If you have the popular accordion door type, you can fit your choice of designs in the top louvered section, or the entire interior section. Using a jigsaw, you'll remove the area you want to embellish. After sanding and painting as needed, the metal is secured in place with nails or turn buttons from the inside of the door.
To add to an existing window, you can fit a piece to cover the entire window outside, or just insert the measured piece of metal in the typical screen portion of the sash. This allows ample light to come through, and depending on the perforation design you choose, offers plenty of privacy.
Room Dividers
One of the sleekest DIY industrial furniture designs includes room dividers or panels. Panels or dividers are perfect for marking off a workspace, kid's rooms, reading areas, or even outdoors on a covered space for a cozy eating area.
The panels can be framed and made into a screen (these can be moved as needed) which rests on the floor, or larger versions can be directly attached to the ceiling and floor. These larger versions may be more than you're willing to tackle, so you may want to consult a professional. It will be well worth it, because the results are stunning.
Home stores have limited selections for the size you'll need for these projects, but the employees can help with options. There are many perforated metal suppliers which have much larger selections and can cut to your specifications. This option may cost a few extra dollars, but you'll not have to piece your design together.
Once you've got your dimensions right, the cuts of metal will need some framing for attachment to ceiling and floor. For the screen-type version, you'll need to use a wide enough frame so gravity doesn't topple it over.
There are virtually no limits to coming up with great ideas for perforated metal applications. Whether you use them inside or out, you can count on great texture in your design.