Light switch covers are plain and boring. As you decorate a room, why not dress up the light switch covers, too? There are ways to upgrade your light switch covers without having to pay much. Try these six inexpensive options to decorate the light switches around your home.
Washi Tape
Washi tape is easy to use, and it can quickly update the look of any item. Best of all, there are lots of different patterns and designs to choose from. You'll be sure to find one that works with your room design.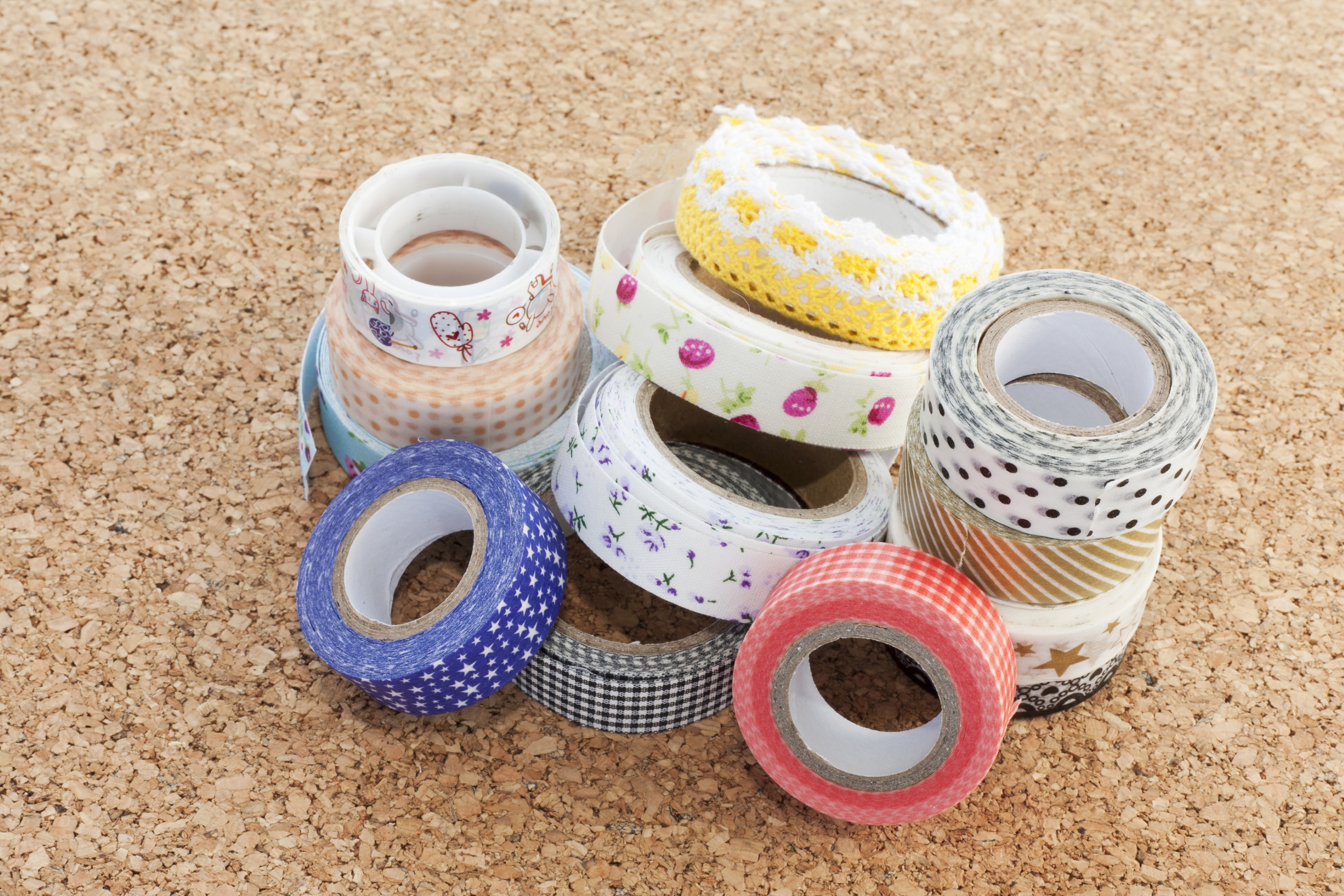 Photo by erreperdpmo on Adobe Stock
Washi tape is the perfect option if you're renting, because the tape is temporary and can easily be removed. Cover the entire light switch cover with Washi tape, or just add a couple of stripes for a dash of color.
Permanent Markers
If you're feeling artistic, get out your permanent markers and go for it. You can create any designs that your heart desires. Or, write one of your favorite quotes or sayings on it. Then, you can see it every time you turn the light on.
Fabric
Take a walk through the nearest fabric store. Check out all of the patterns, designs, colors, and character fabrics that are available. You're sure to find something to match the room. Or, find a lacey fabric to class up the light switch cover.
To add the fabric to the light switch cover, first cut the fabric down to size. A standard light switch cover is 3.5 -by-5 inches, but you'll need slightly more fabric on all sides. Then, wrap the fabric around the cover, and glue the fabric behind the cover. Voila!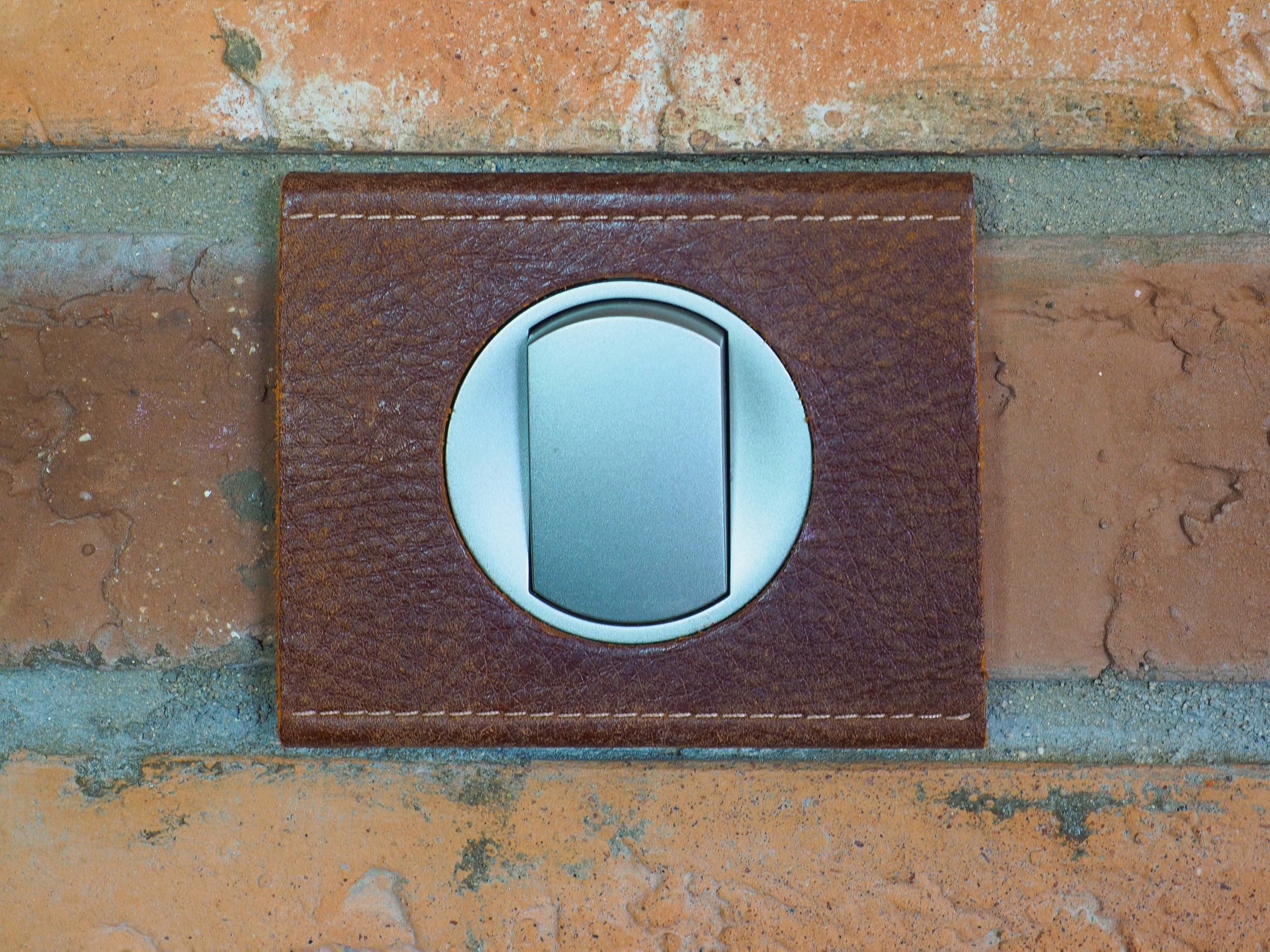 Photo by Jana Kollarova on Adobe Stock
Paper
When it comes to working with paper, there are lots of different options, such as:
Wallpaper
Maps
Scrapbook paper
Book pages
Comic books
Photos
Candy wrappers
Choose the one that you want on your wall. To decorate your light switch cover with paper, start by adding a thin layer of Mod Podge to it. Place the paper on the cover. Then, cover the paper with another layer of Mod Podge. You may need more layers in order to keep the paper in place.
Picture Frames
A quick way to dress up any light switch cover around your home would be to frame it. Find an inexpensive picture frame at a thrift store. Then, add a quick layer of paint before hanging it around your picture frame. Remember that most light switch covers are 3-1/2-inches by 5-inches, so a 4x6 frame would probably be best.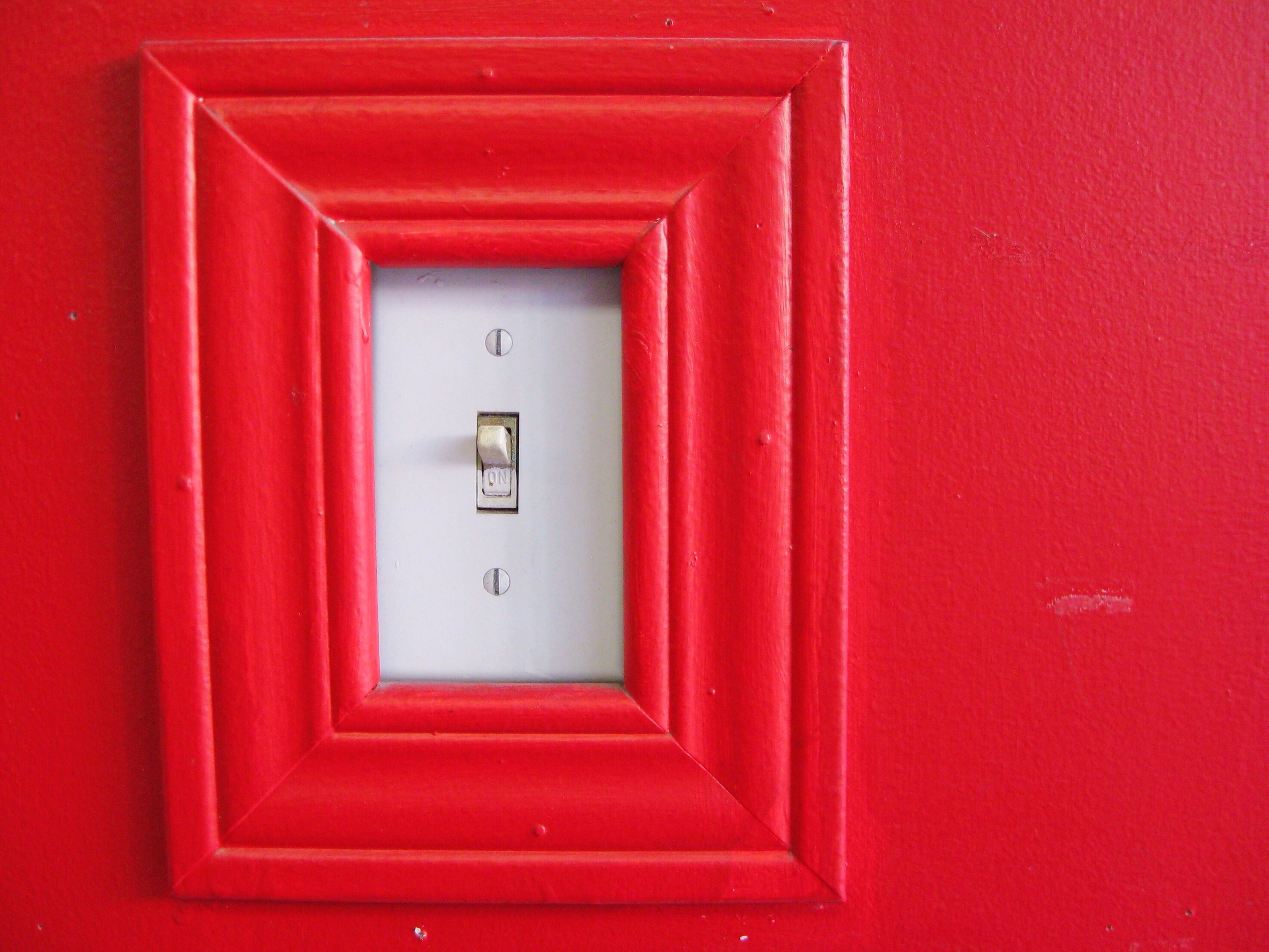 Photo by Tabitha Kerbabian on Dreamstime
While decorating your home, don't forget about your light switch covers. Decorating them doesn't have to cost a lot, but it can make the perfect addition to the room.