If you're lucky, and fortunate enough to have right amount of space, your kitchen remodel doesn't have to be limited to painting your cabinets and installing new countertops. In fact, with a little bit of planning and some creativity, your kitchen remodel can finally change your frustrating kitchen layout. 
The size and shape of your space will dictate how creative you can get with your new kitchen layout. While completely redesigning and remodeling your kitchen is quite an undertaking, trust me when I say that it's worth it.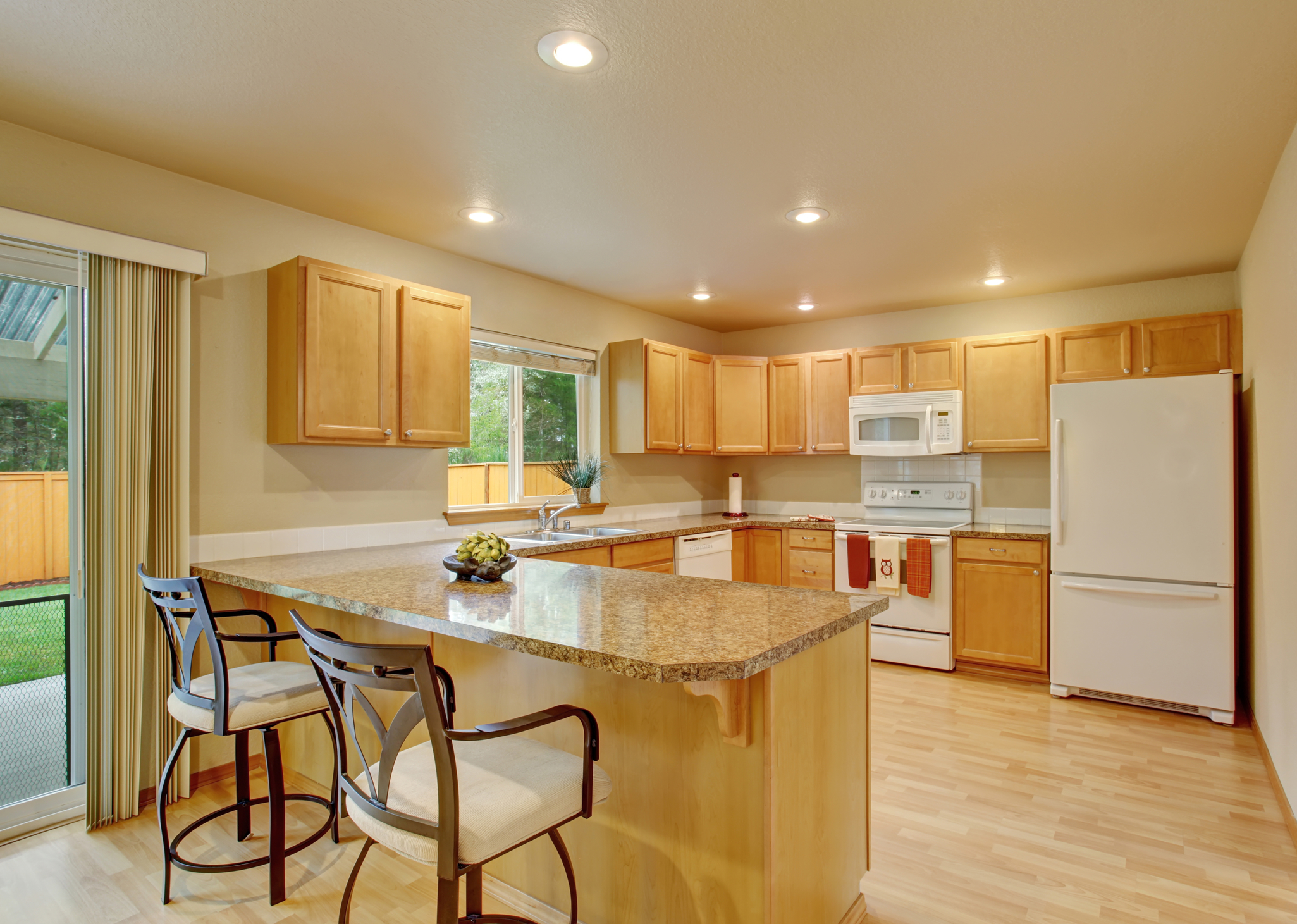 Photo by Iriana Shiyan on Adobe Stock
When You're Working with a Small(ish) Space
Let's start with those of us who don't necessarily have the space to grow, but need a simple change or some small-scale inspiration. Whether you're living in a studio apartment or a single-family home built before everyone became obsessed with large open-concept kitchens, these two layout options are worth considering. 
Galley/Row Kitchen
The galley or row kitchen uses the space on the two walls in a kitchen mostly shaped like a long hallway. In general, space is limited but efficiency is maximized due to ample counter space and appliances situated within arm's reach of one another.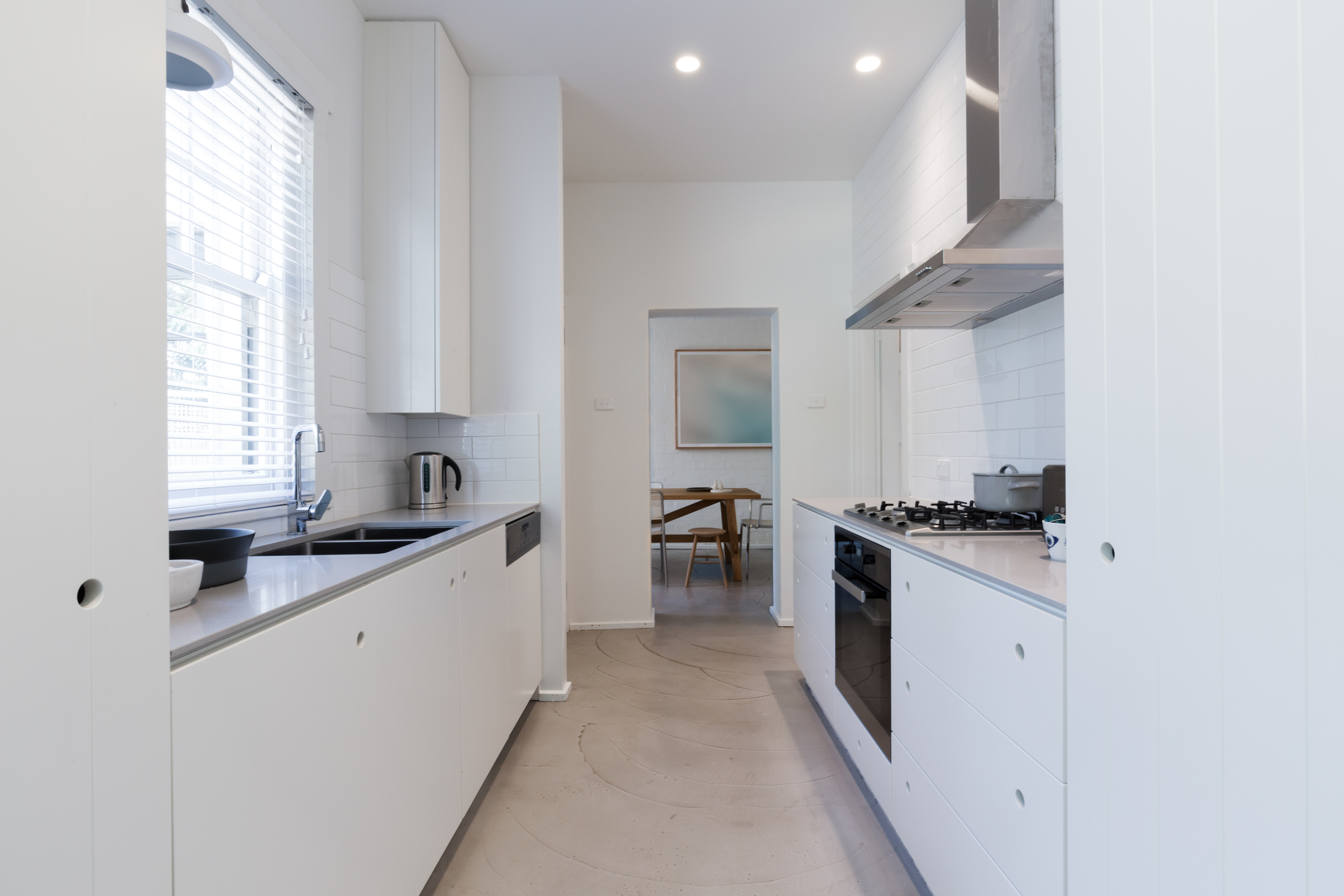 Photo by Jodie Johnson on Adobe Stock
If you have a window in your galley kitchen, it's best to situate your sink directly under it to allow for sunlight to enter the room, making your kitchen feel larger.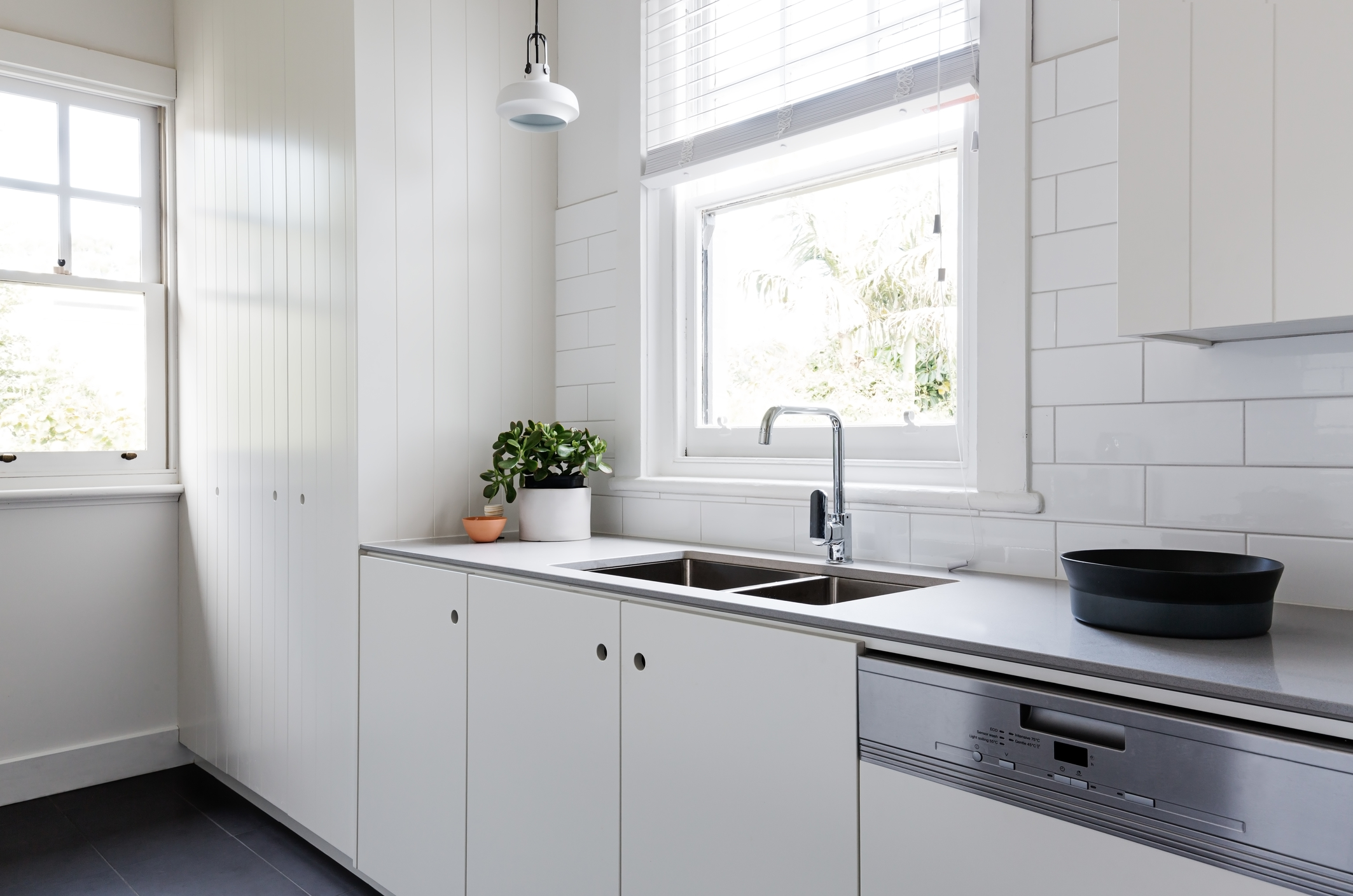 Photo by Jodie Johnson on Adobe Stock
Studio & Single-Walled Kitchens
Whereas galley kitchens take up both walls, studio and single-walled kitchens use just one. This layout is perfect for the smallest of spaces up to large expansive rooms.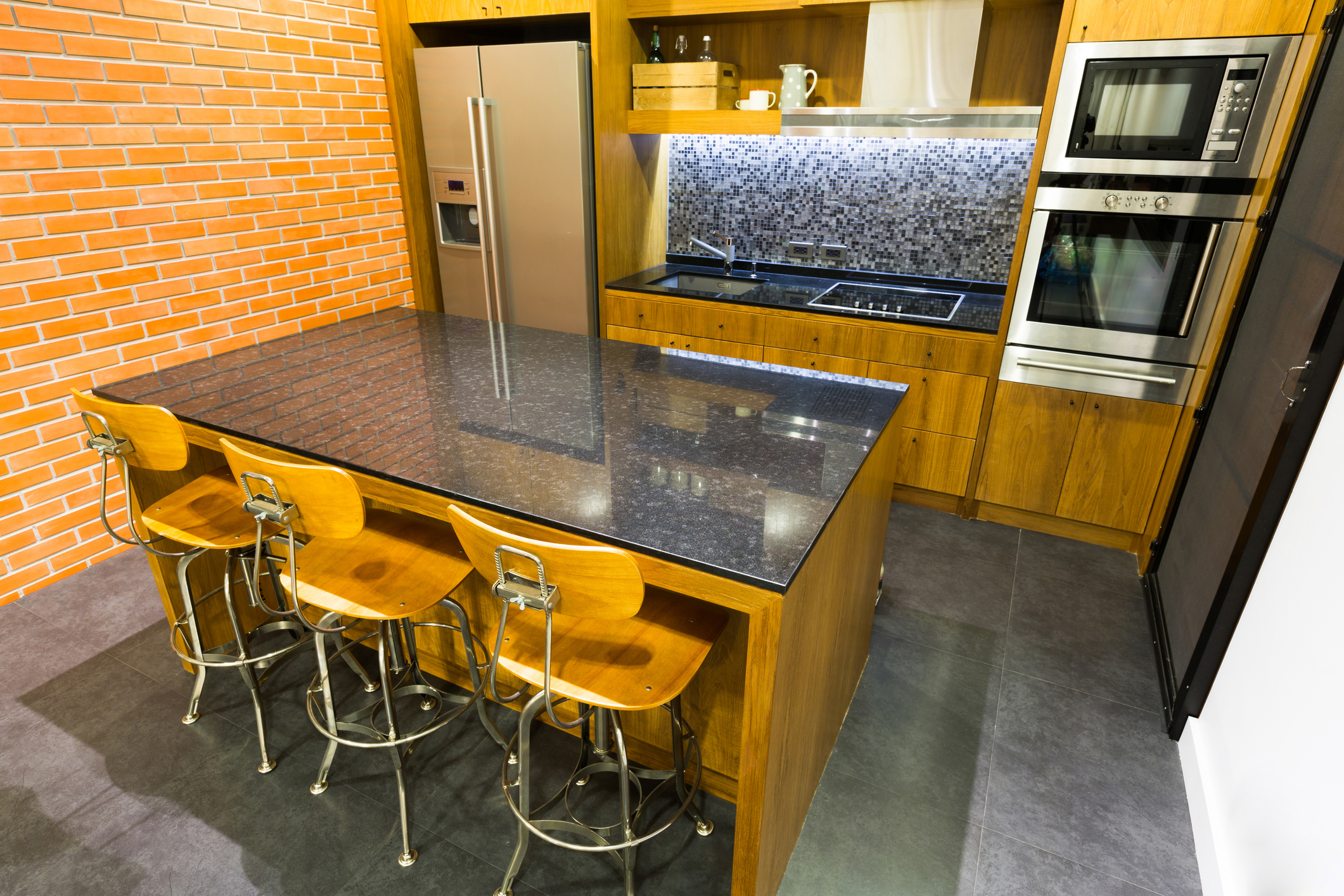 Photo by phaendin on Adobe Stock
Most studio kitchens include a sink, mini-refrigerator, and just enough countertop space to place a cutting board. On the other hand, when wall space isn't limited but you require space for a kitchen table or island, a single-walled kitchen will do the trick.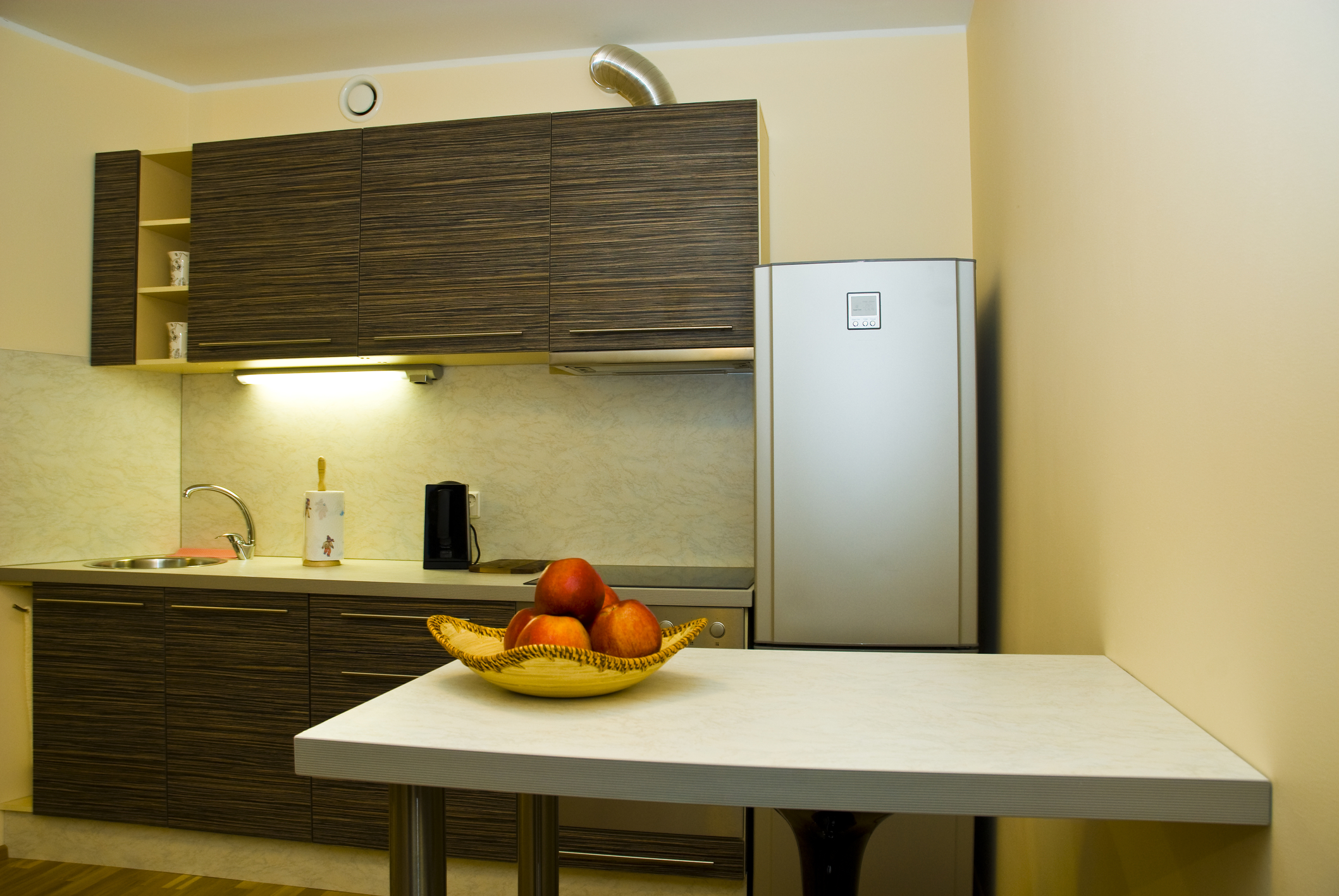 Photo by Kutt Niinepuu on Dreamstime
When You Have Room but Are Still Limited
Many larger apartments, townhomes, and single-family homes feature the following kitchen layouts because they are functional and easy to navigate.
U/Horseshoe Kitchen
U-shaped (also called horseshoe) kitchens are a great layout to either inherit or recreate. These kitchens feature appliances at the apex and the two ends of the U. In total, you have three walls with ample wall cabinets and floor cabinets.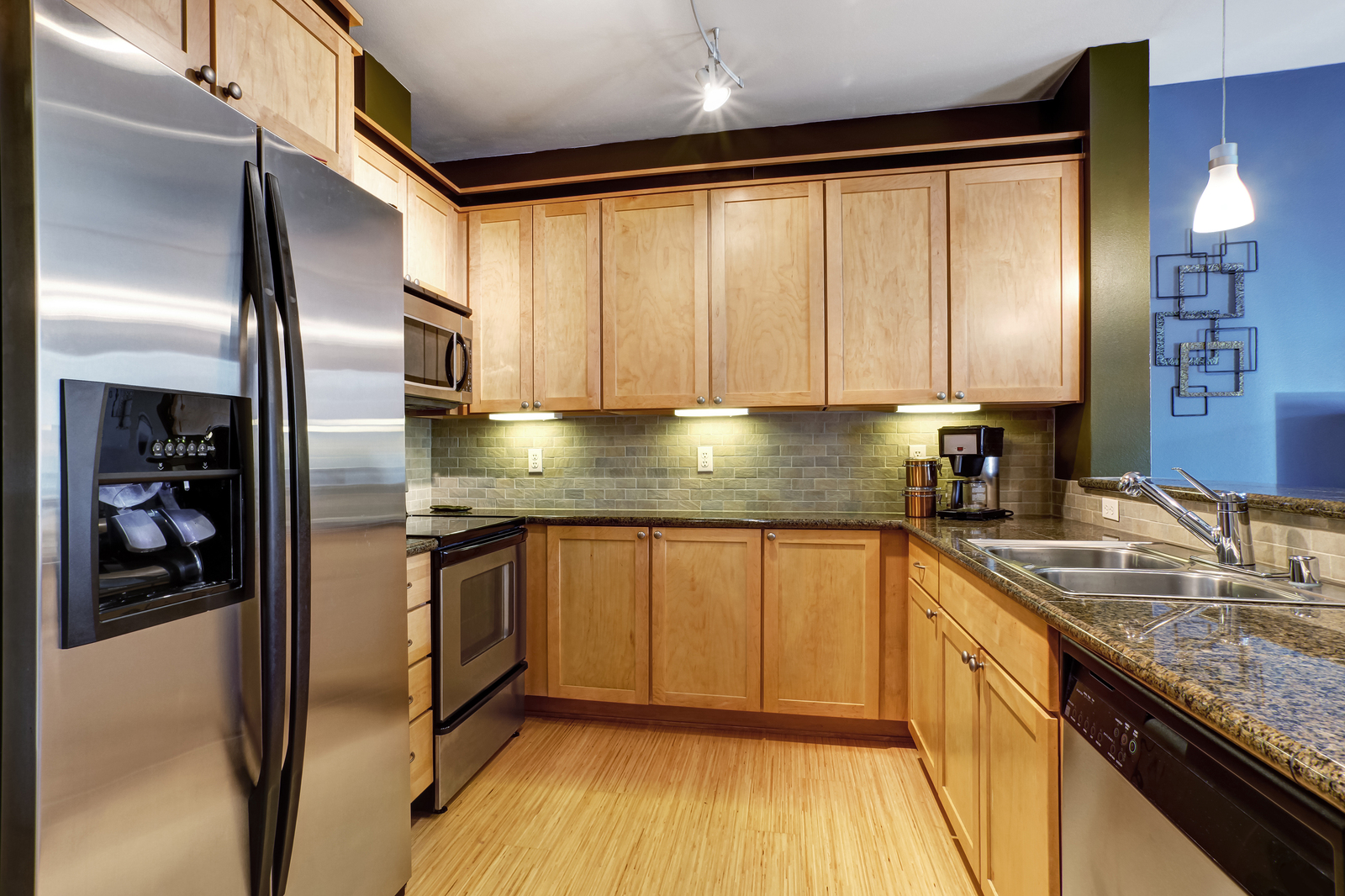 Photo by Iriana Shiyan on Adobe Stock
Keep in mind that the actual prep space within a U-shaped kitchen may feel limited when adding another cook to your kitchen.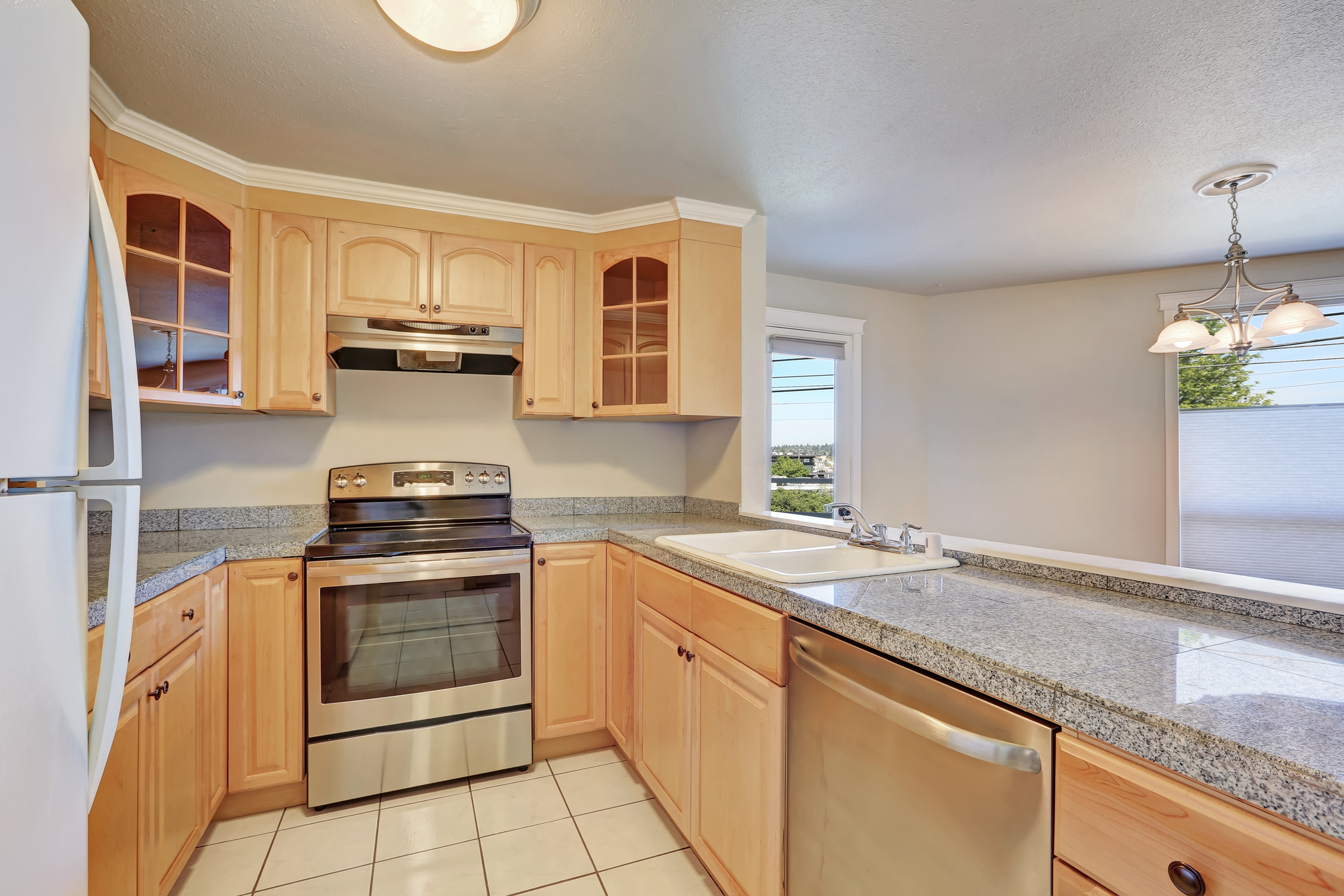 Photo by Iriana Shiyan on Adobe Stock
L-Shaped Kitchen
The L-shaped kitchen is a modified version of the U-shaped kitchen, but instead of using up three walls, the L-shaped only uses two walls which lie perpendicular to one another. L-shaped kitchens sometimes feel more open than their U-shaped counterparts.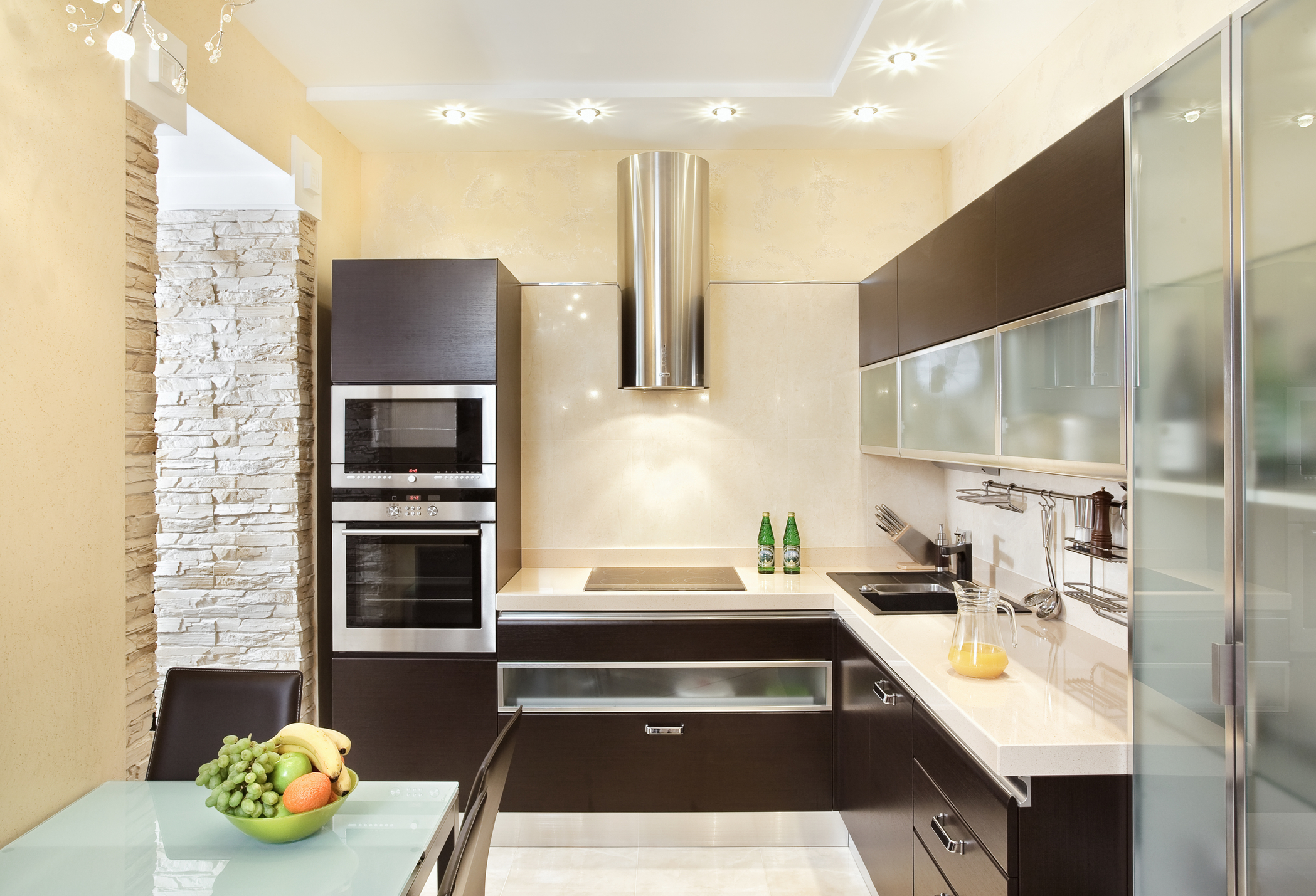 Photo by HamsterMan on Adobe Stock
Oftentimes, counter space is an issue, which is why many L-shaped kitchens feature large islands or kitchen carts in the middle of the room.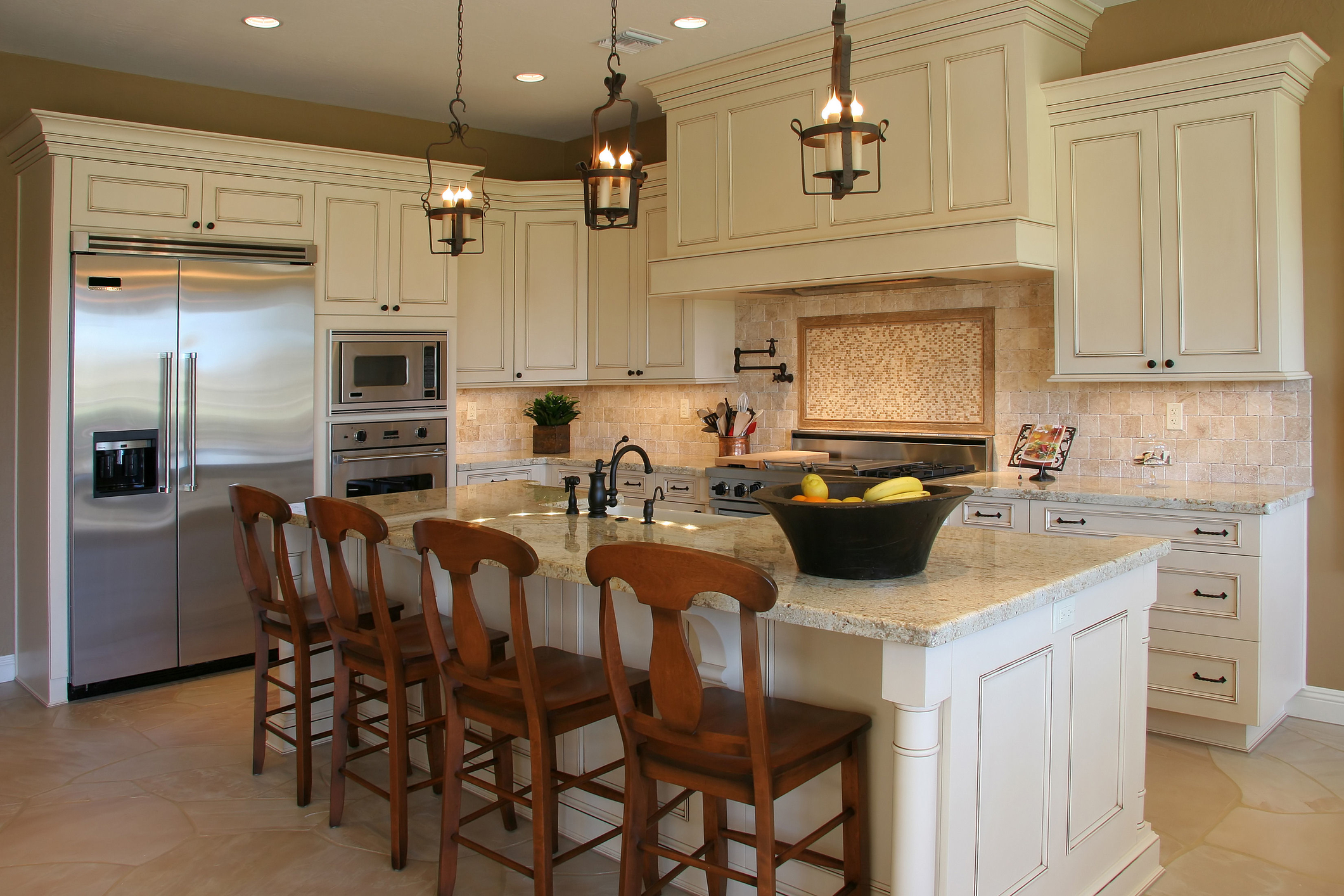 Photo by Mark Breck on Adobe Stock
G-Shaped Kitchen
G-shaped kitchens are another variation of the U-shape with an extra arm of counter space. Most often, the extra space in a G-shaped kitchen is used to house a bar area with counter space, bar seating and extra cabinets below. However, there are an unlimited number of modifications available depending on the needs of your family.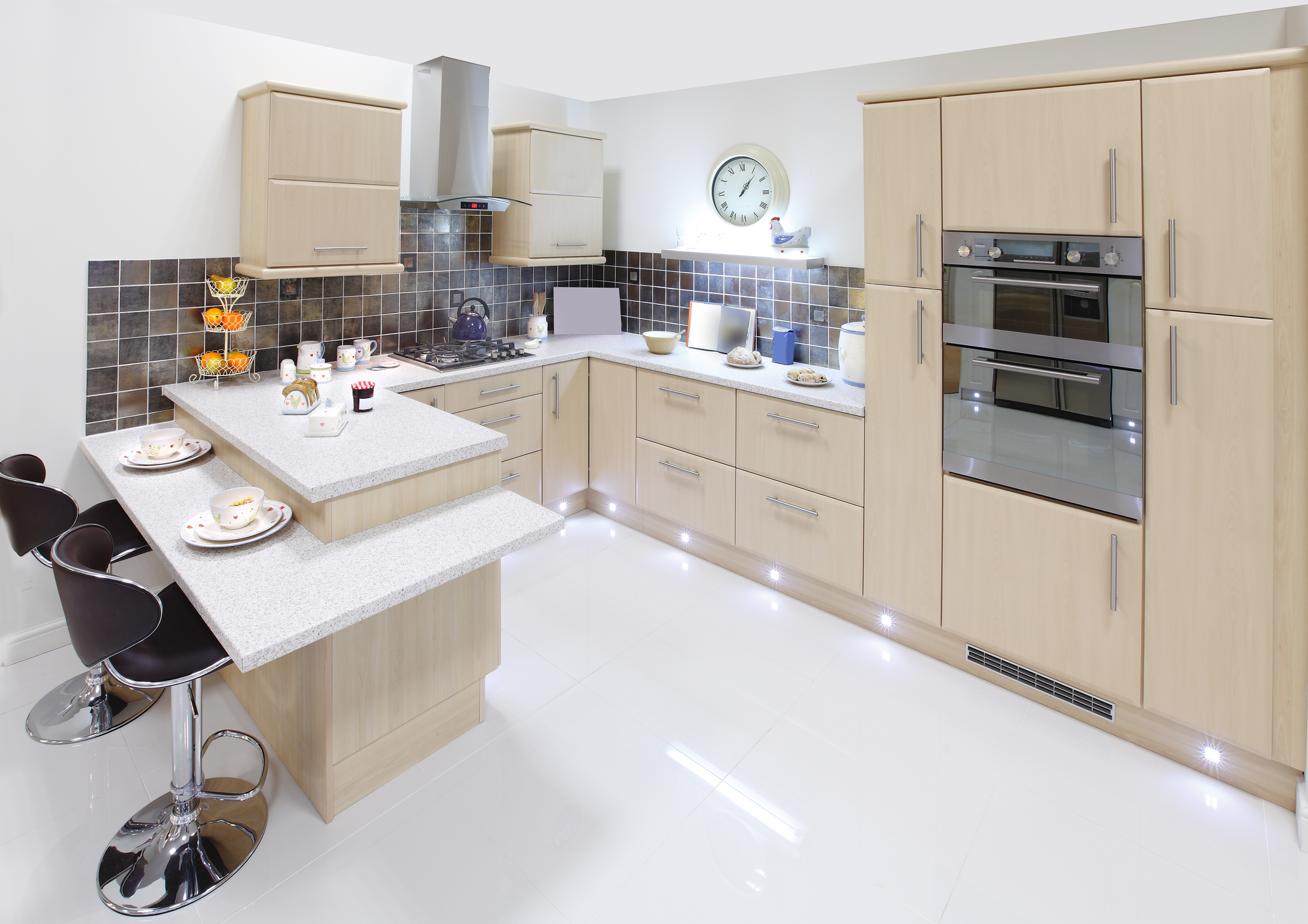 Photo by Brett Critchley on Dreamstime
Open Kitchen with Island
The largest kitchen now features an open kitchen with or without an island layout. With this design, customization is key. Because space is rarely an issue, you have the freedom to play around with the design of the cabinets, counters, and the placement of the appliances and sink. If you're not sure of how to make your space work for you, reach out to a local professional to determine the right flow and design for you and your family.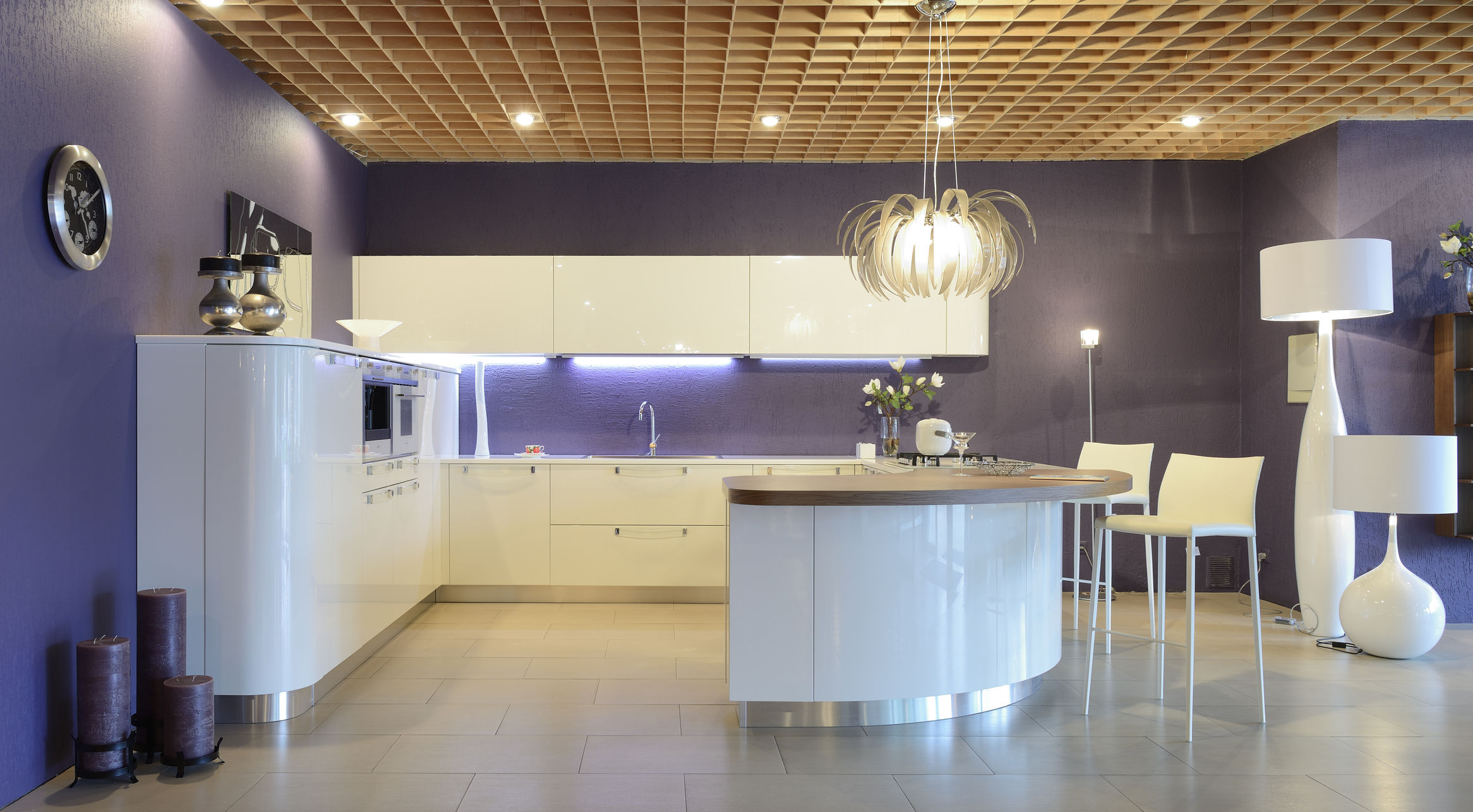 Photo by Smena on Dreamstime
If you're unhappy with your current kitchen layout consider doing something about it during your next kitchen remodel. There are many layouts out there and you're bound to find one that perfectly matches your needs and space requirements. For some more great ideas and inspiration, head over to House Tipster's Virtual Room designer to try some design concepts of your own!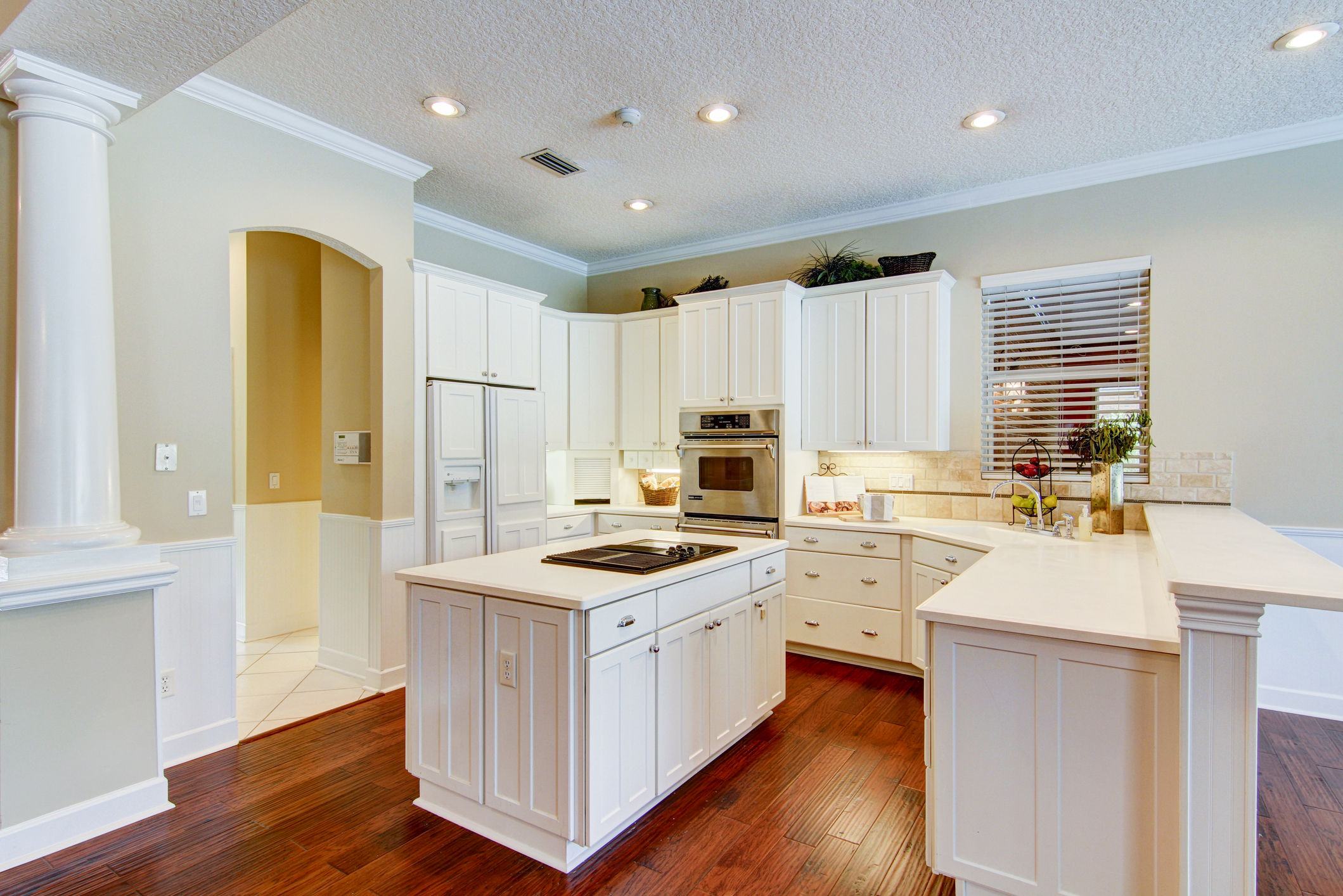 Photo by Tommygunzgrafix on Dreamstime