Although originally intended for home canning to preserve food, mason jars are a classic piece of Americana with many other decorative yet practical uses. Debuting more than 150 years ago, mason jars are just as suitable for holding screws on an old cellar shelf as they are for containing high-end artisanal olive oils on a lavish wedding banquet table.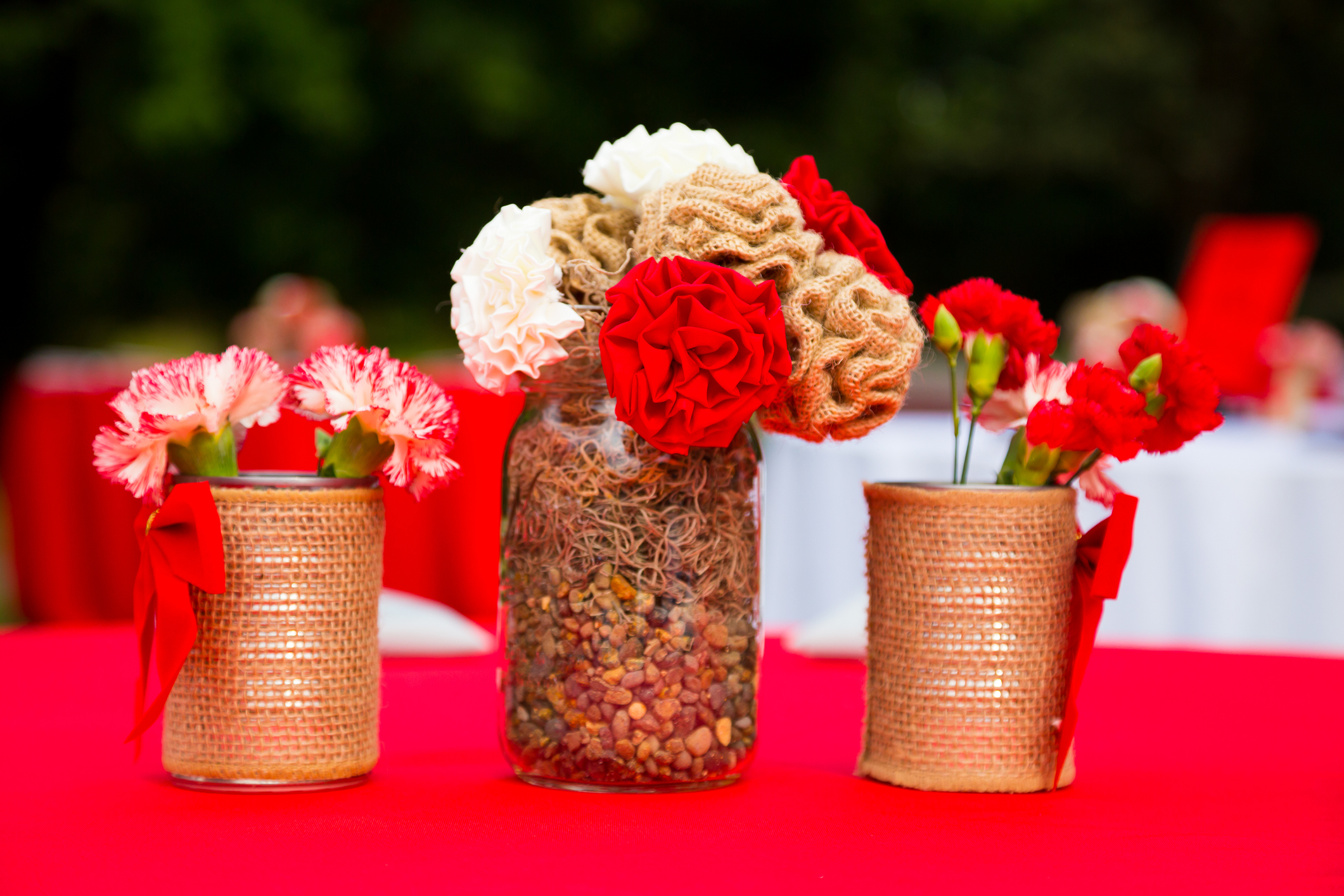 1. Stylish Storage for the Kitchen
Although these hugely popular jars were originally glass-blown one at a time, new versions can be found in just about any size up to a half-gallon.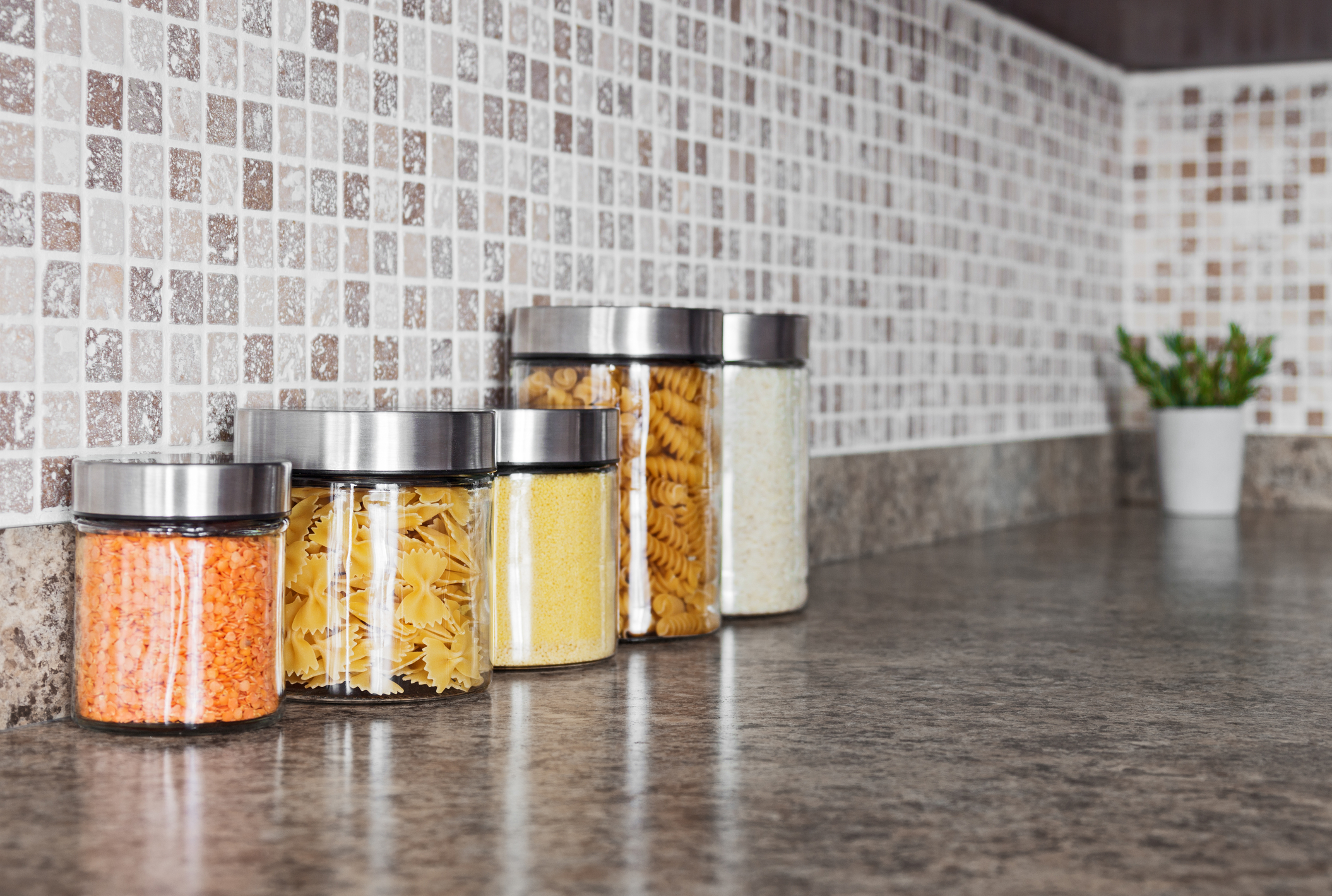 You can now buy hundreds of different mason jar tops in various colors and compositions — perfect for your kitchen or pantry. They work great as containers for pasta, flour, sugars and cereal. And the addition of a chalkboard tag can be changed as your stock moves from large to small.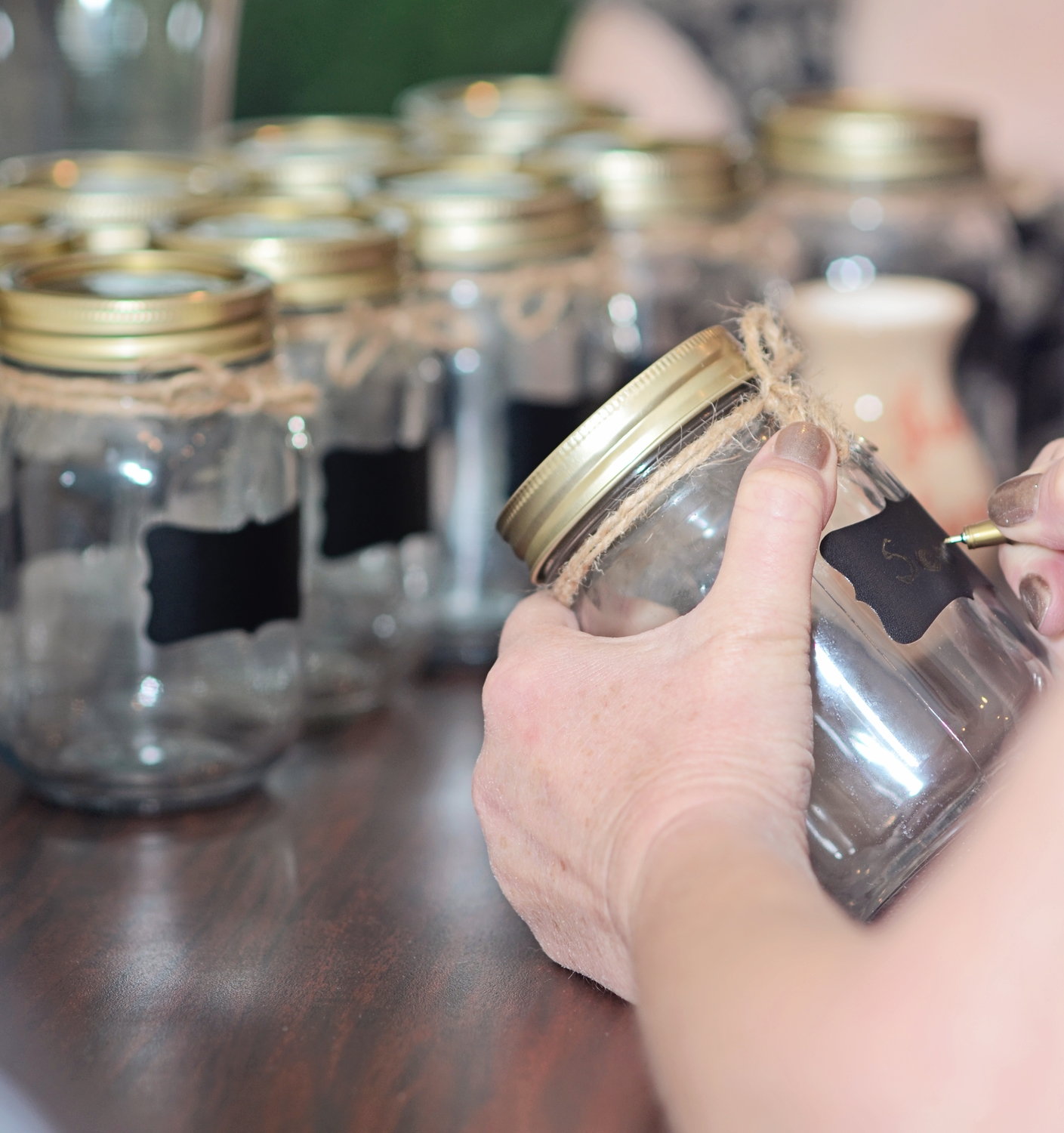 2. Everyday Eating & Drinking
Those drink-sized jars with handles can double as your everyday drinking jar, but they're also perfect for smoothies, creamy layered desserts, and even salad.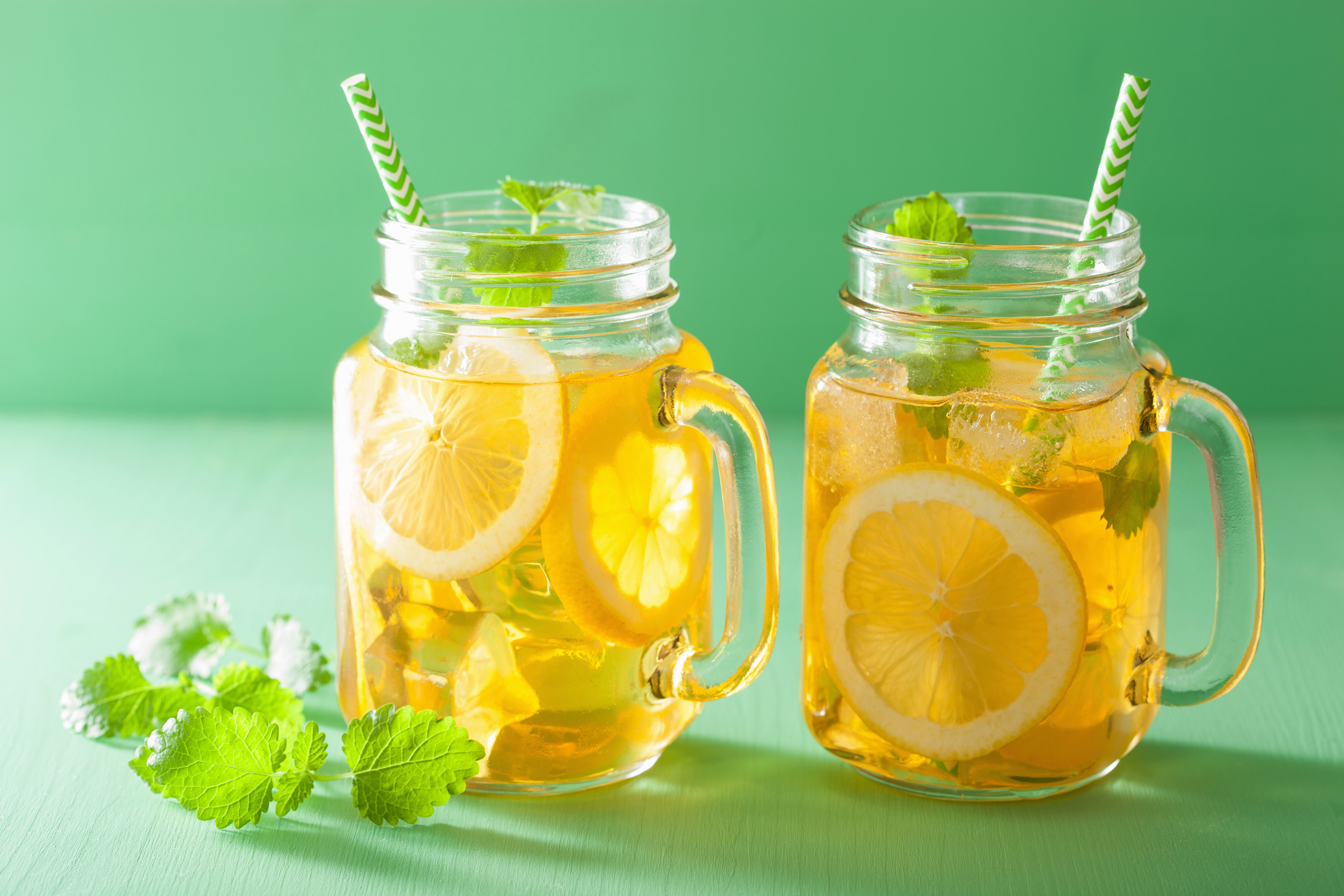 For frozen drinks and desserts, the jar can be frozen ahead of time to keep the icy goodness creamy while you enjoy, and storing a salad in the fridge in individual portions keeps the lettuce and other garden items chilled and crisp well before dinner. Because the jars are made to seal tight, they keep everything fresh until you're ready to serve.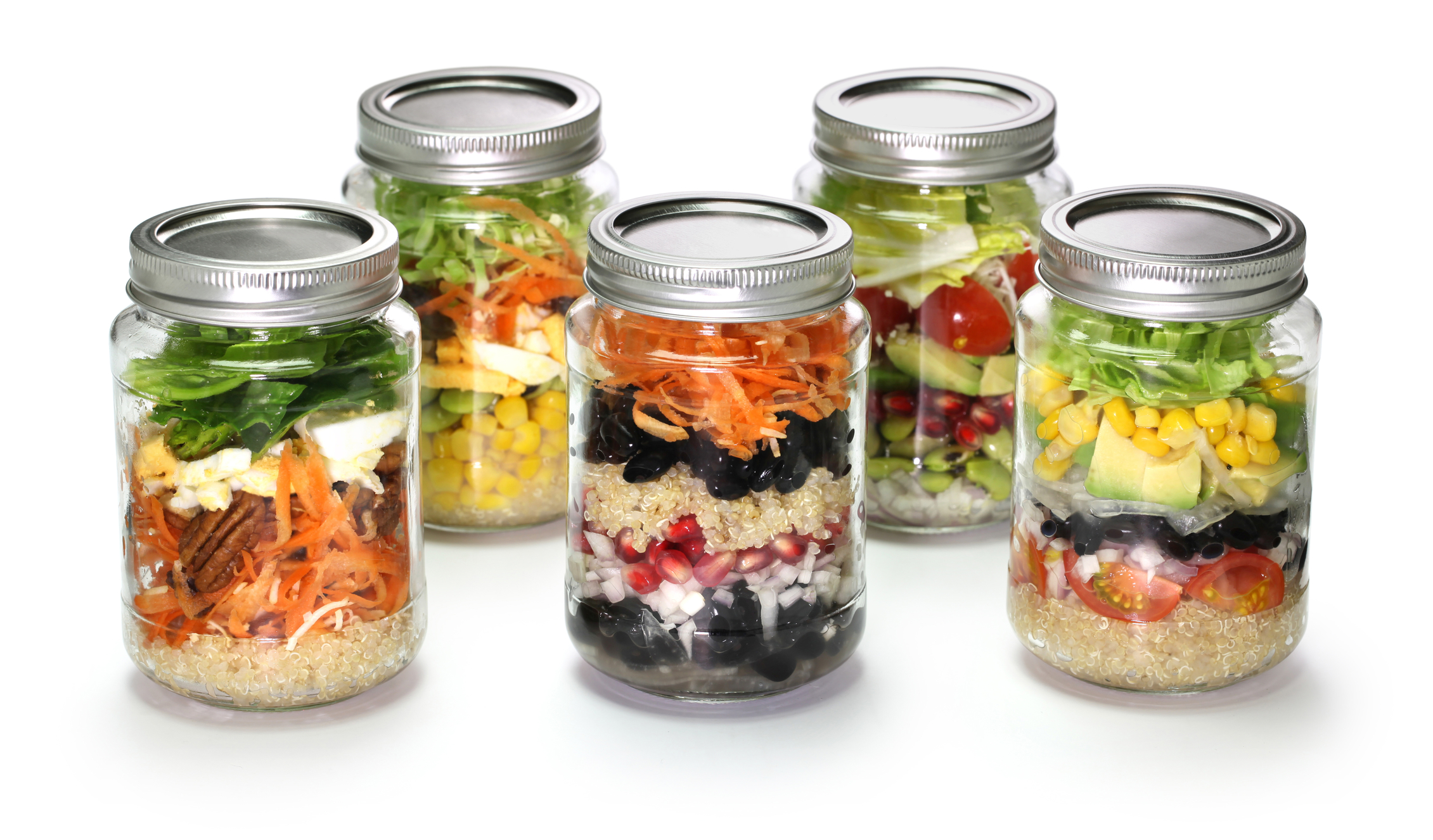 3. In the Bathroom or Garage
The easy and simple storage properties of the beloved mason jar can adorn your bathroom as well. There are plenty of options for sale, but an easy DIY project merely takes a piece of finished wood and a few screws. The top of the jars are securely screwed to the wood, either painted or stained, then attached to space over the sink or counter. Fill with bath salts, cotton balls, body cream, or cotton swabs. Then just unscrew the jar from the top as needed.
The same idea can be used in the garage or crafting area to hold any jar-sized supplies.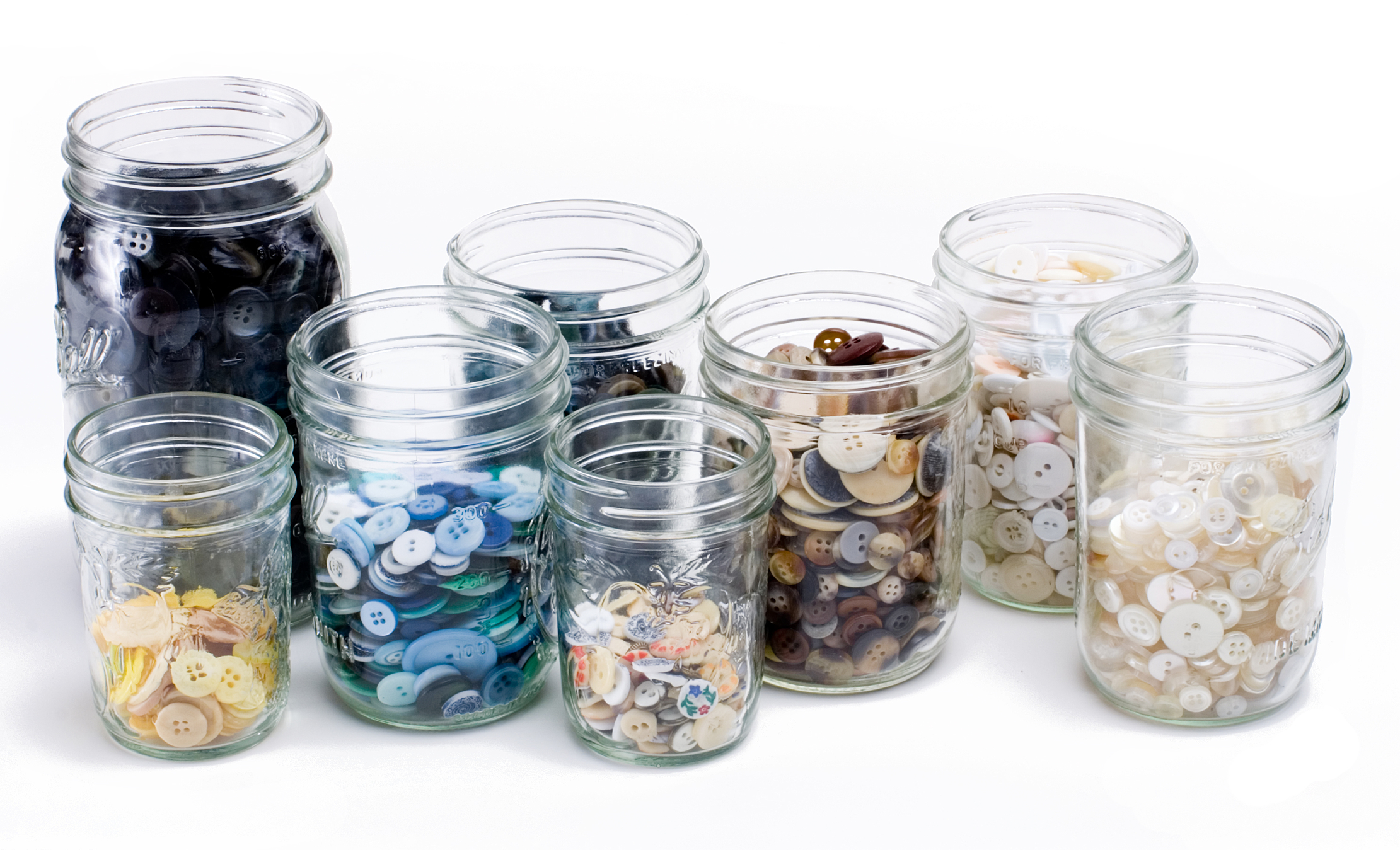 4. Easy DIY Gifts
Of course, decorated mason jars can be used as unique and durable gifts for bridesmaids, or as a "thank you." Fill them with candy or infused olive oil to make them a great gift for a "foodie."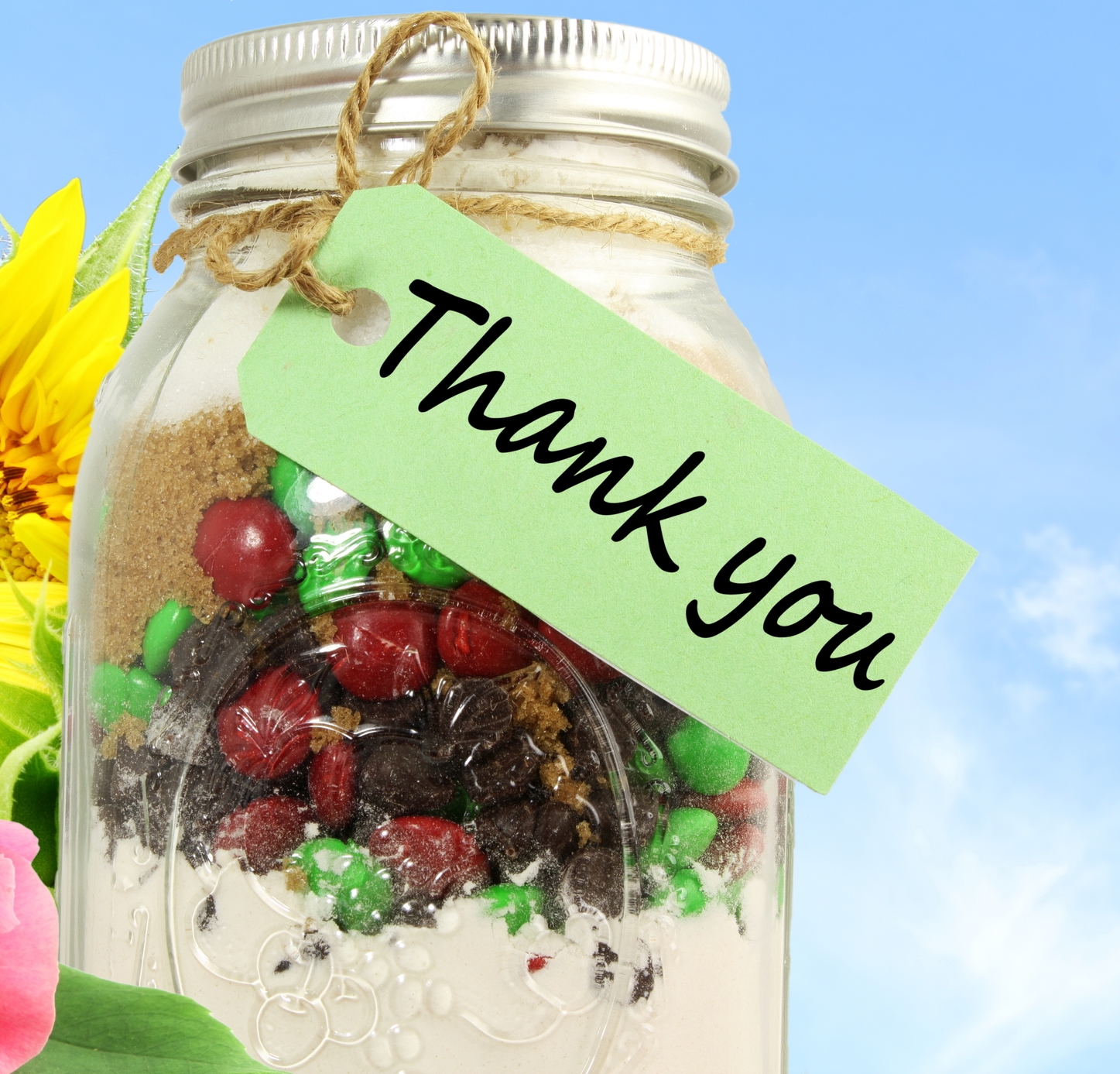 Making a gift of food for a sick friend or other such occasion is ideal for "fruit jars." You can even "layer" ingredients for cookies or brownies, which look great in the see-through jar, and attach the printed recipe around the jar's neck with a jute cord or rubber band. It's a homemade and easy-to-do gift, and you know the mason jar will have plenty of opportunities to grace the recipient's homey kitchen.
5. Good Ideas Last Forever
Of course, we can't overlook using the jars for what they were intended. Homemade pickles, preserves, jams, whole fruit canning and basic winter storage are the stuff for which our American jars were made. If you haven't tried using them for saving part of your summer garden, you're missing something quite special.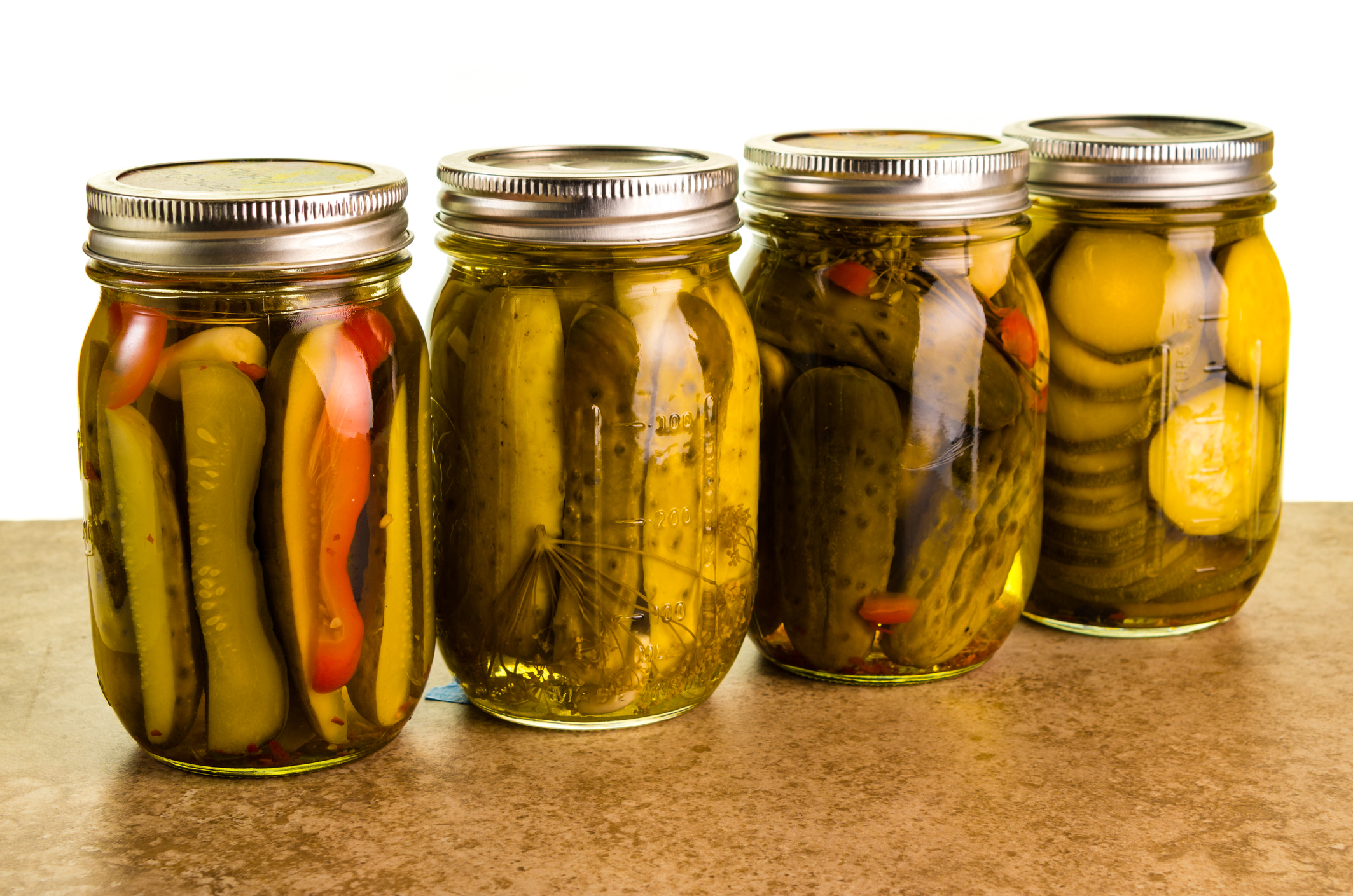 When fall comes around, you can even store the last few stems of rosemary from your herb garden in a jar with about an inch of water at the bottom. Just change the water as needed and your herb can last for weeks. As history has proven, that jar will last for years.
These sturdy and reusable jars are environment-friendly and stand up to hot and cold like nobody's business, making them a classic American favorite for everyday use.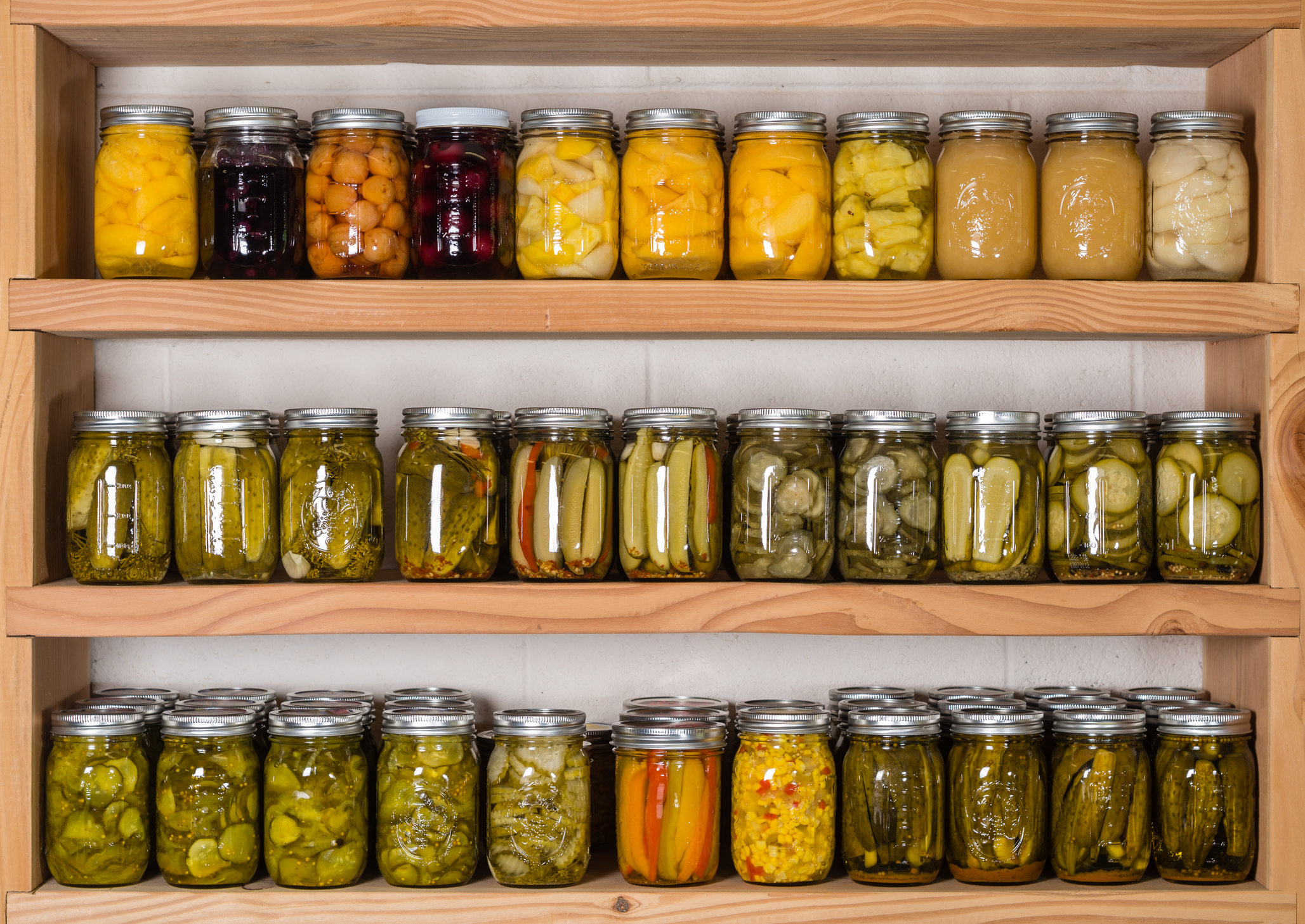 Images used with permission, courtesy of www.dreamstime.com