Like many homeowners, you probably have a superfluous amount of items you would love to have displayed on your wall. Unfortunately, there never seems to be enough space to accommodate everything – and the last thing you need are too many holes in your walls. Luckily, floating shelves are a great solution in any room for to displaying pictures, artwork, and knick-knacks.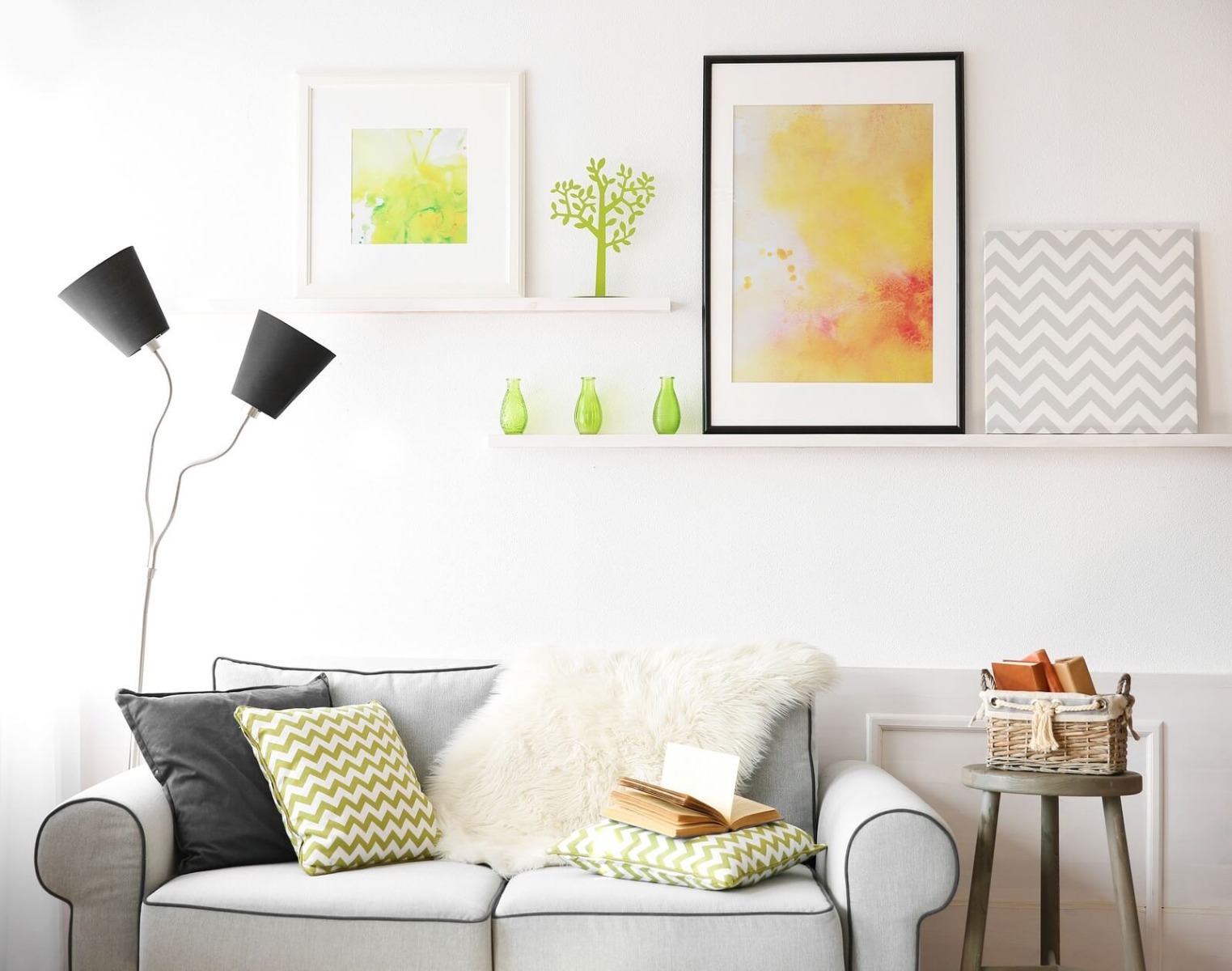 Photo by Africa Studio on Shutterstock
A Modern Display
By eliminating the clunky fixtures associated with shelving units, floating shelves add a modern touch to your interior design. They are simply long and thin platforms attached to the wall. This makes the wall and the shelf seem like one unit. You can even paint the shelves the color of your choosing to accent the other tones in your home decor.
Floating shelves serve as one of the most versatile options to display your memorabilia. You're not as limited with floating shelves as you are when hanging a picture frame on its own. Since you can just lean the frame against the wall on top of your floating shelf, it allows for an easier setup. Using this method of shelving allows you to easily switch out the items you display.
Perhaps you recently took a picture of your family that you want to showcase, or you purchased a painting that complements the rest of your living room. Floating shelves eliminate the hassle of using a hammer and nail to hang a picture, as well as the stress of redesigning the configuration of your frames when you want to add a new one.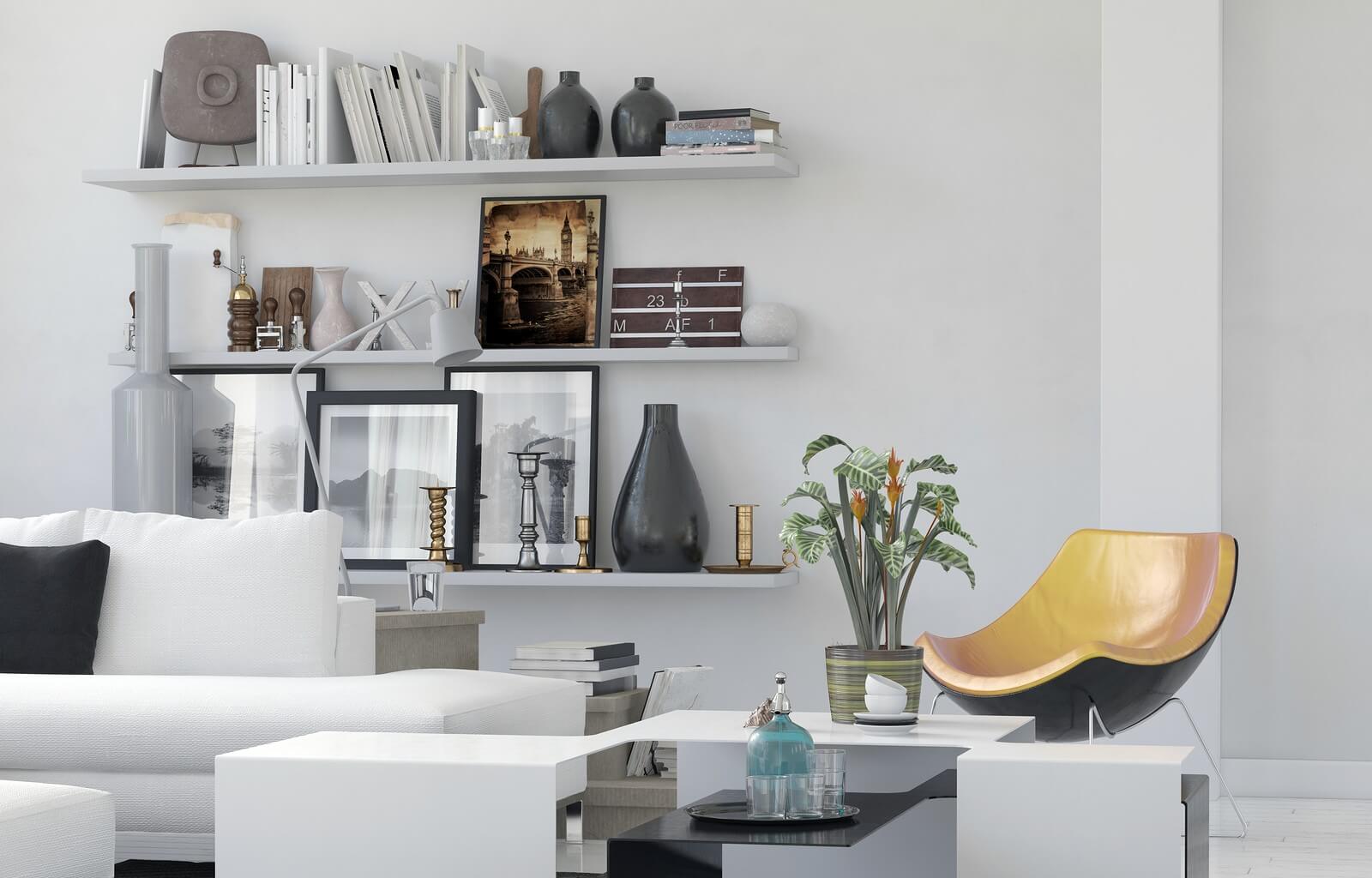 Photo by XtravaganT on Shutterstock
If you decide on larger floating shelves, you can even use them as floating furniture. In general, using floating shelves as floating furniture is a great way to create a cohesive and finished look. A floating table can serve as a breakfast bar in your kitchen, or even as a buffet spot for food in your dining room.
Floating Shelves as Bookshelves
There are more ways to keep your books organized and easily-accessible than just classic bookshelves. Floating shelves gives you some creativity when showcasing some of your favorite reads. Consider creating a floating shelf that curves or twists for added style, or you can install a group of shelves in different sizes. Perhaps one long shelf can hold 10 books, while a shorter one can only hold three or four. You can add another dynamic to your floating bookshelf by adding a candle holder, or a small potted plant, to serve as bookends.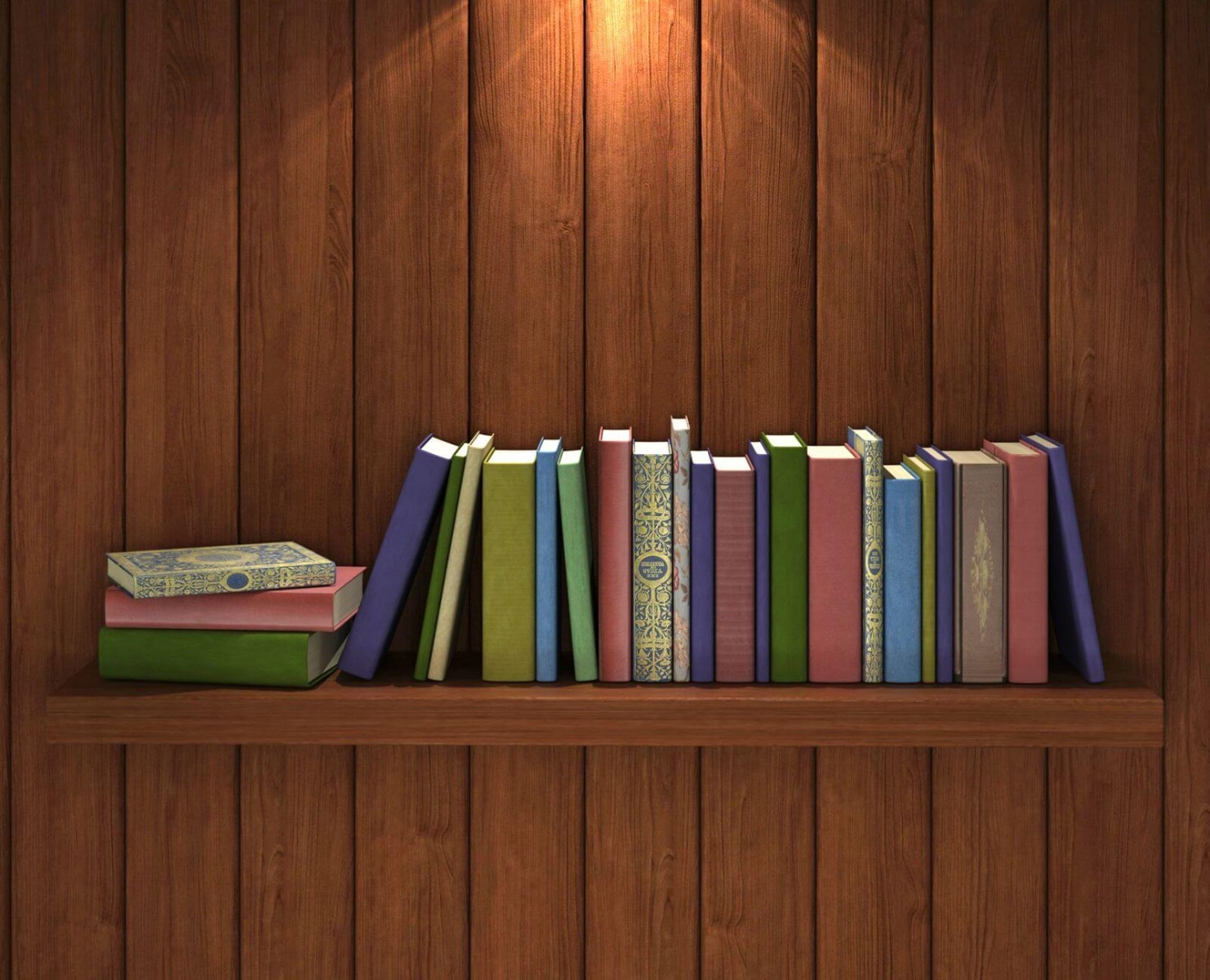 Photo by rzstudio on Shutterstock
Tips for DIY Floating Shelves
Creating a floating shelf display yourself is rather inexpensive, and not too difficult. Make sure you're careful when installing them and accurately follow the instructions. The last thing you want is your floating shelf becoming an abstract floor sculpture. When done right, floating shelves are sturdy and don't have problems staying secured to a wall.
Any piece of wood in your desired shape will suffice for a DIY floating shelf. Once you've acquired a piece you want to use for a shelf, you can begin by marking the spot on the wall where you want the shelves to be. Be sure to use a stud finder so you know what area to securely fasten your shelf. If you're not fastening your shelves to a wall stud, or are unable to find one in the location you want your shelf in, be sure to use wall anchors to keep your floating shelves secure. Your wall anchors must be able to support the weight of the objects you intend to put on your shelves, as well. It is also a good practice to use a level once you've marked off your wall. This will ensure that the shelves sit straight and even.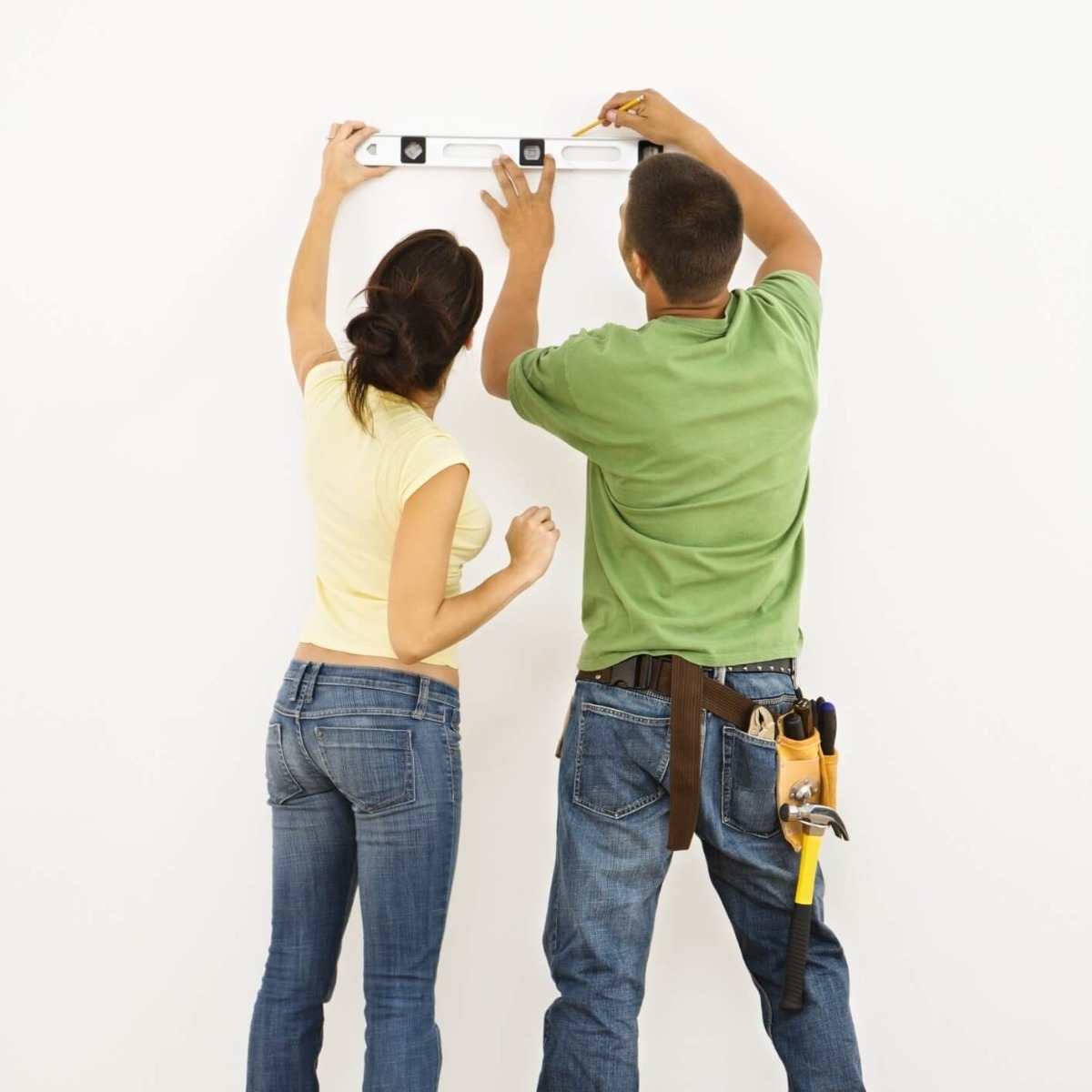 Photo by iofoto on Shutterstock
All in all, floating shelves are a unique way to create an appealing visual display.This simple, stylish, and practical project is great for DIY lovers!