Whether you are renovating your bedroom into an entirely new style or simply want something fresh, designing the space in a modern way does not have to be difficult. In a modern room, planning and cohesion is key.
Although the modern-style has a particular expression, it leaves room to incorporate your personal touch and sense of self. To achieve the modern look, follow this guide to discover more about the sense of shape, color, and texture within this simple design.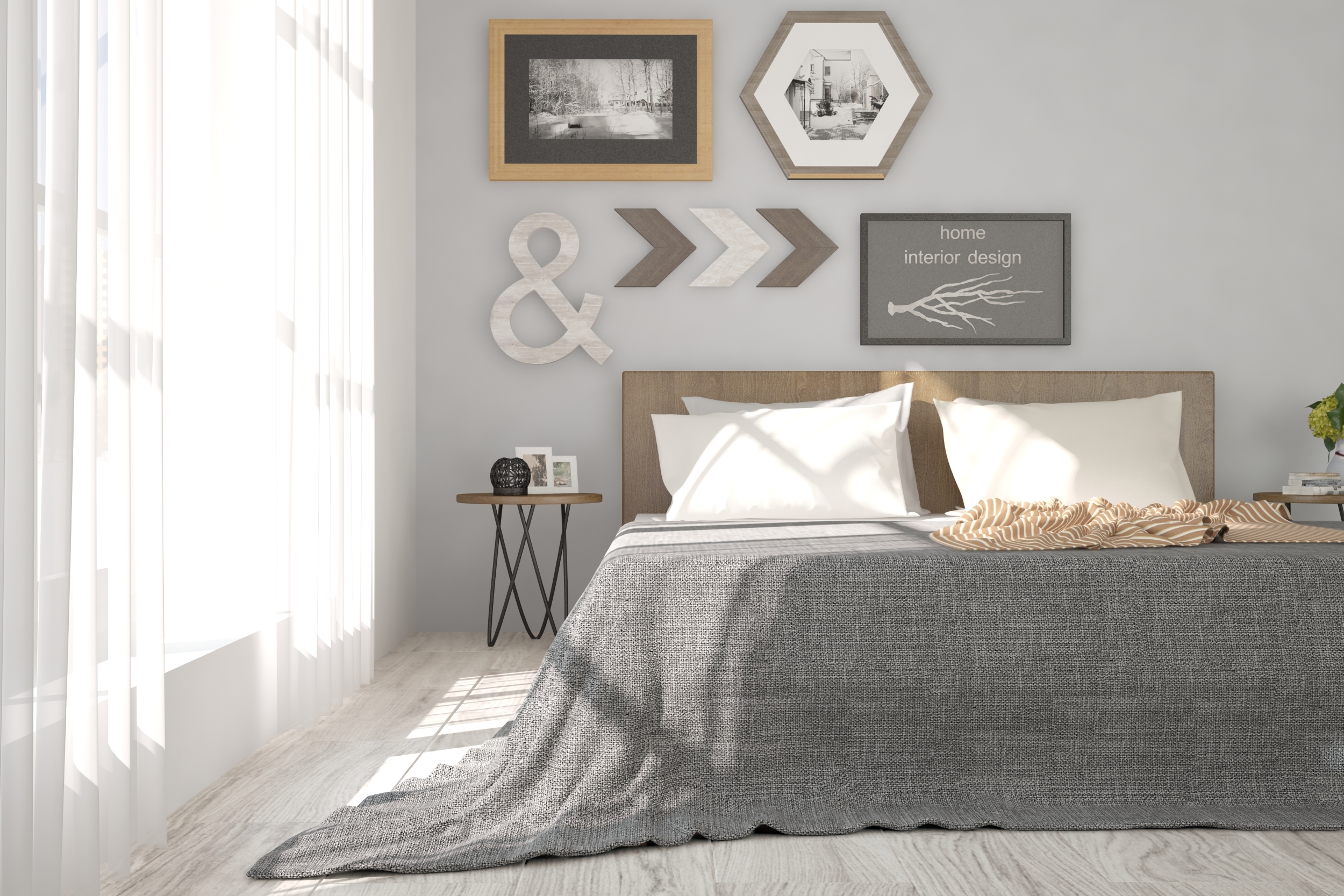 Photo by Antoha713 on Shutterstock
Keep it Clean
Modern design emphasizes space and unity rather than individual pieces. To achieve this look, design your bedroom with pieces that feature clean, solid lines, rather than ornate, complicated features. Bold, single-colored headboards in a square shape can create an overall framed look to your bed, allowing your place of rest to act as a focal point, without overwhelming your design.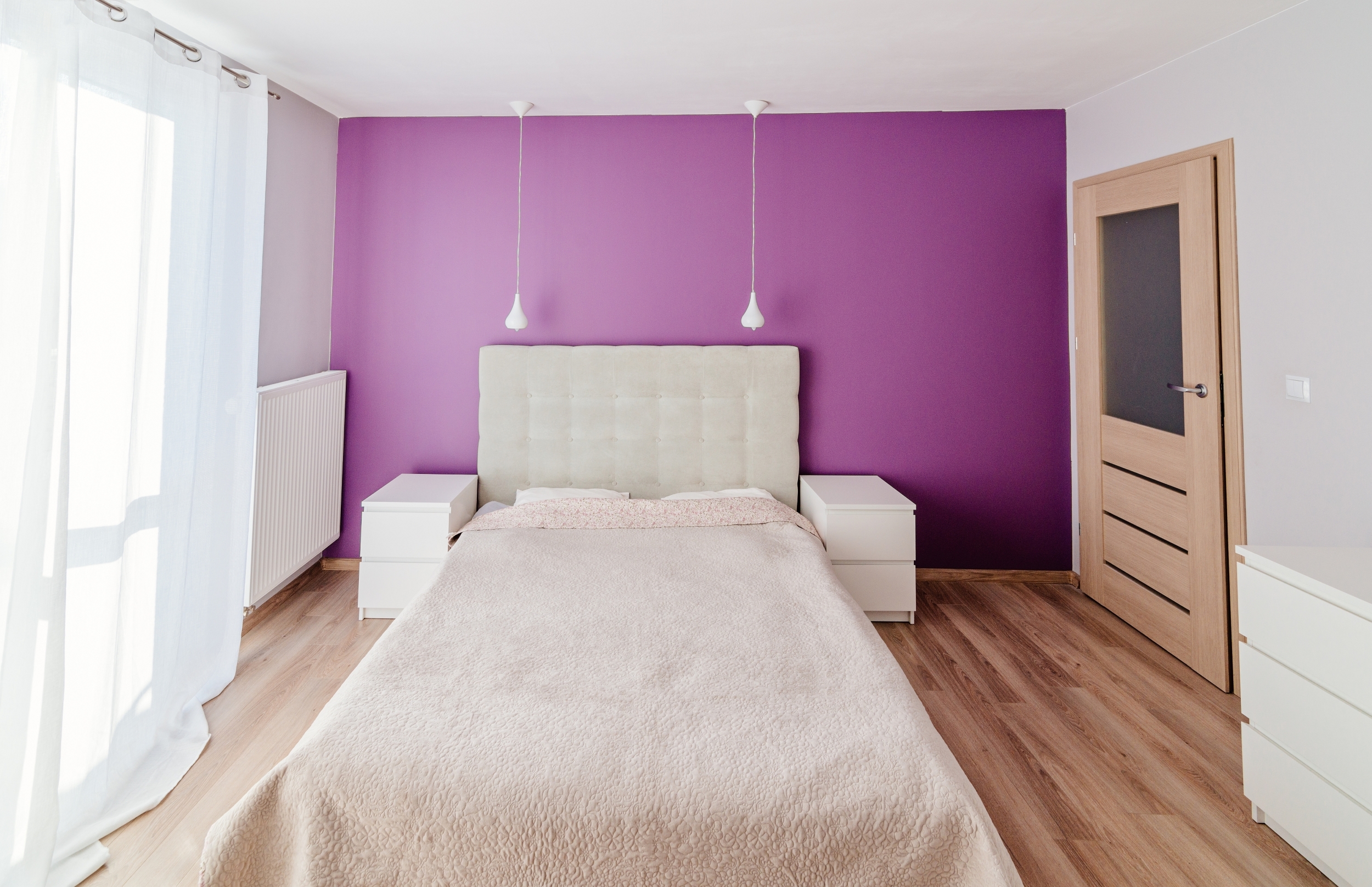 Photo by Daniel Jedzura on Shutterstock
When it comes to storage, look for dressers, nightstands, and wardrobes with a sleek, boxlike design. Assure that your pieces are functional but limit hardware that will take away from the shape of the furniture. Similarly, recessed lighting or rectangular-shaped light fixtures will incorporate well into your minimalist design. In a modern-style bedroom, when you keep your furniture simple, you highlight your personal design rather than the individuality of a single piece.
Monochrome is the Way to Go
Like the simple shape of your furniture, the color scheme of the room should not overwhelm but work as a whole. Modern designs are typically fashioned in a grayscale. Limit the use of color to black, white, and shades of gray. However, emphasize the striking contrast between black and white to create a dynamic space.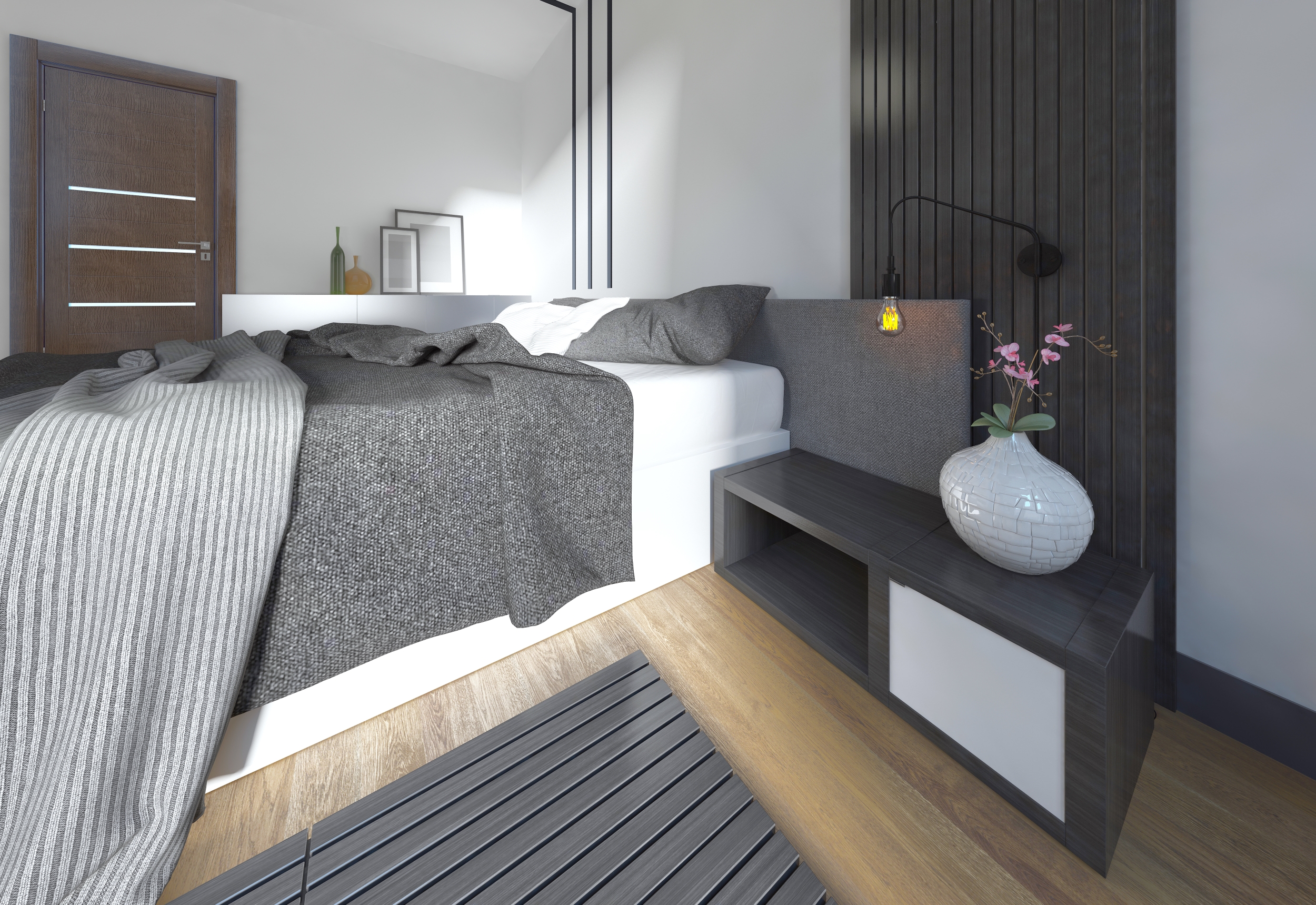 Photo by KUPRYNENKO ANDRII on Shutterstock
Designs that only incorporate a single shade can quickly become washed-out or limiting. A helpful facet of using a monochromatic design is that it is beginner-friendly and easy to achieve. For example, use starkly white pieces or paint as blank spaces to emphasize deeper-colored pieces you want the eye to be drawn to. Reverse the colors for a similar effect. Touches of gray in black and white designs can tie the colors together to prevent your style from appearing abrasive. If you choose to emphasize shades of gray in your furniture or on your walls, vary your shades. Utilizing a muted gray against a striking, carbon black can create powerfully modern design. For a softer design, consider melding your shades in a gradient.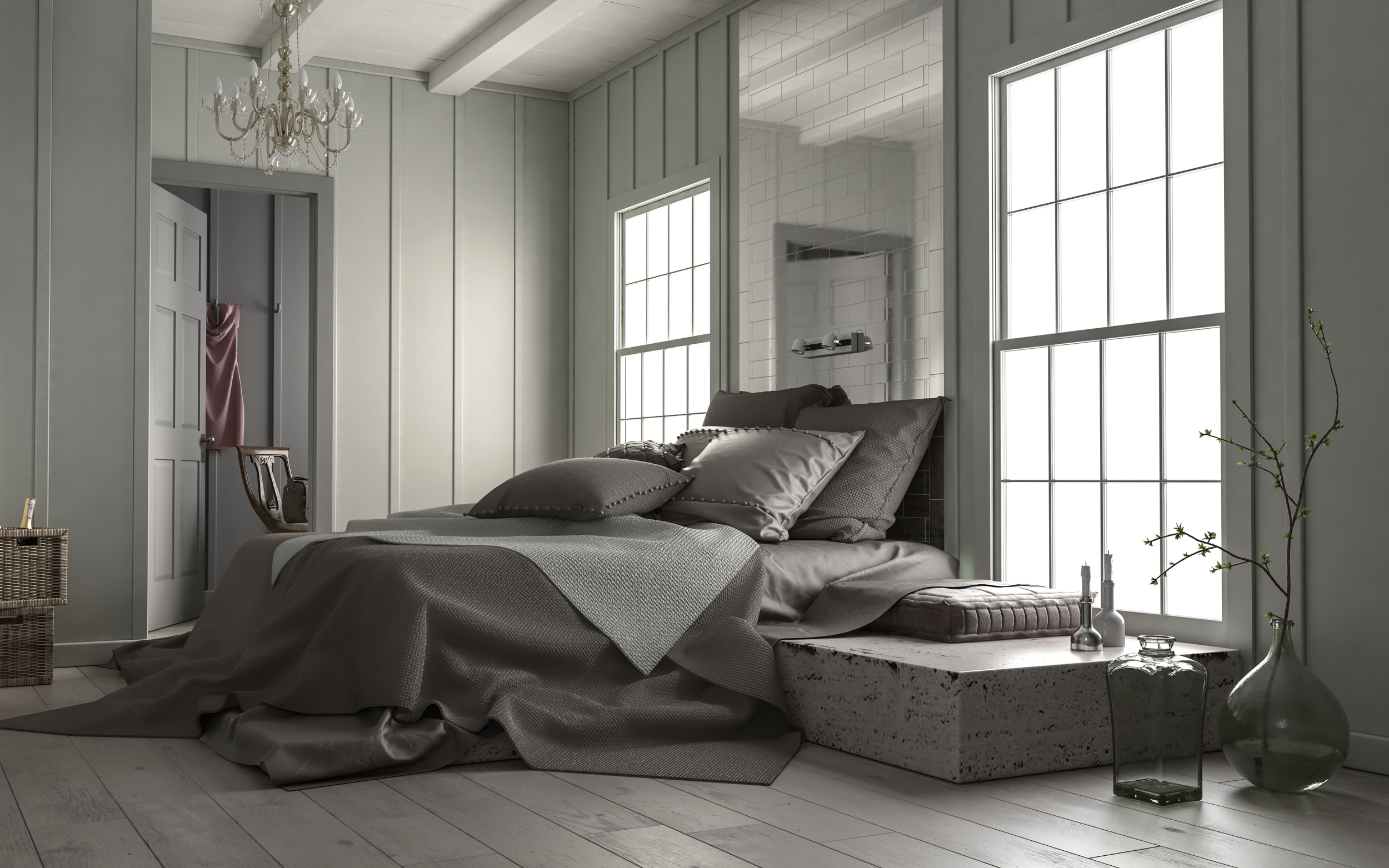 Photo by XtravaganT on Adobe Stock
If the idea of a strictly black and white design doesn't appeal to you, the same effect can be achieved with shades of brown or earthen tones that are vividly contrasting in depth. However, when you seek a modern design, try to keep your tones on the cooler side. When you look at the colors you wish to use, are they warmer and leaning toward red, or cooler and leaning toward blue? Traditional spaces tend to be warmer, so keep your modern or modern-influenced space on the cooler side.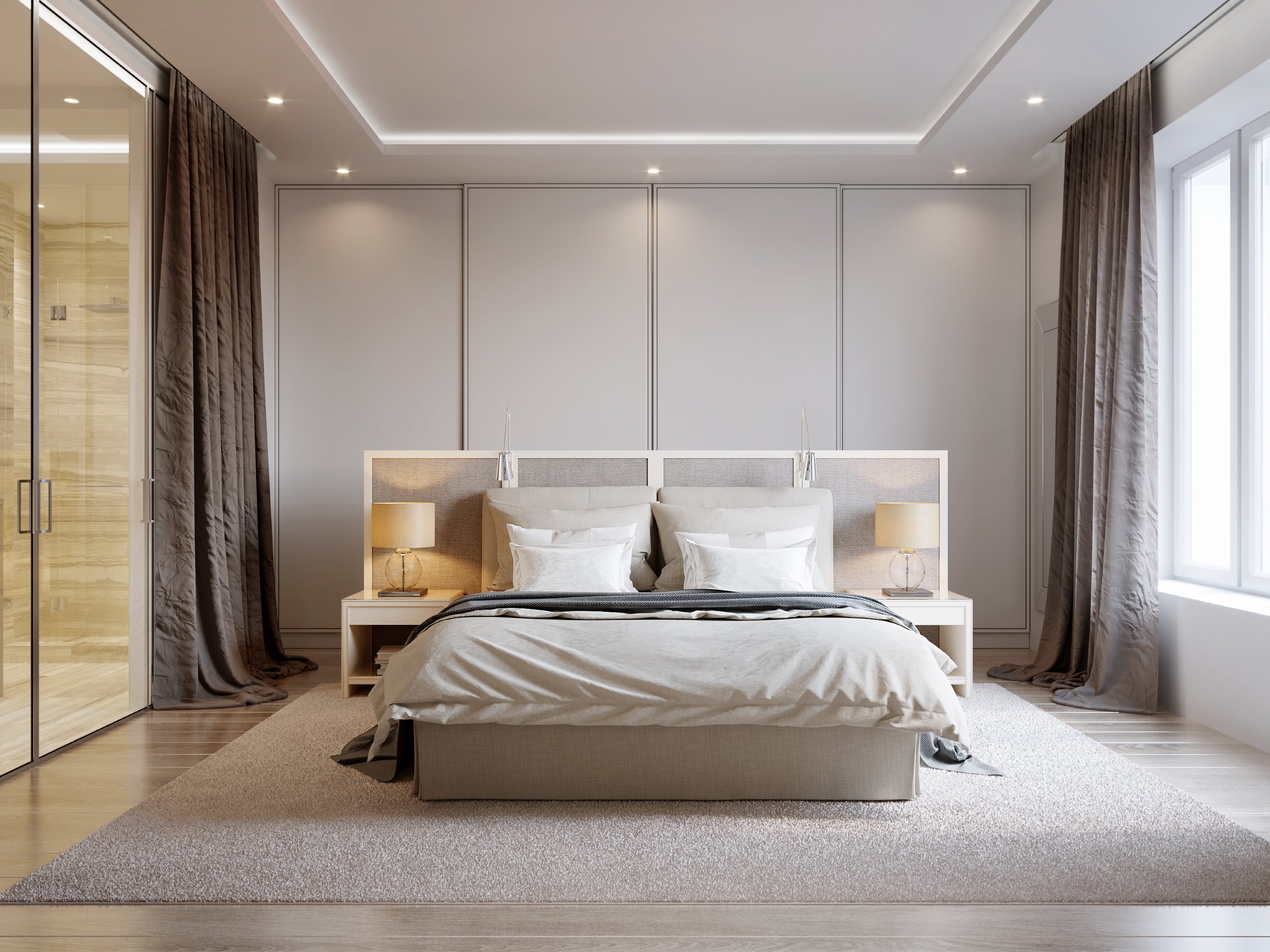 Photo by Svet_Feo on Shutterstock
Picking Your Patterns
Certain parts of your design call for an emphasis, which can be achieved with the use of patterns. Bedspreads, accent walls, and throw pillows can enrich your design with a pattern that stands out, but aligns with your shape and color scheme. In modern designs, consider ditching floral prints and lavish swirls in favor of geometric patterns. Whether you choose a pattern that incorporates bold shapes, tiny squares, or varying widths of lines, make certain that it features clean lines to match your space. The details are up to you! House Tipster's 3D online interior design tools are a great way to mix and match room details in 360 degrees of virtual space to find the look that best suits your personality before making a commitment.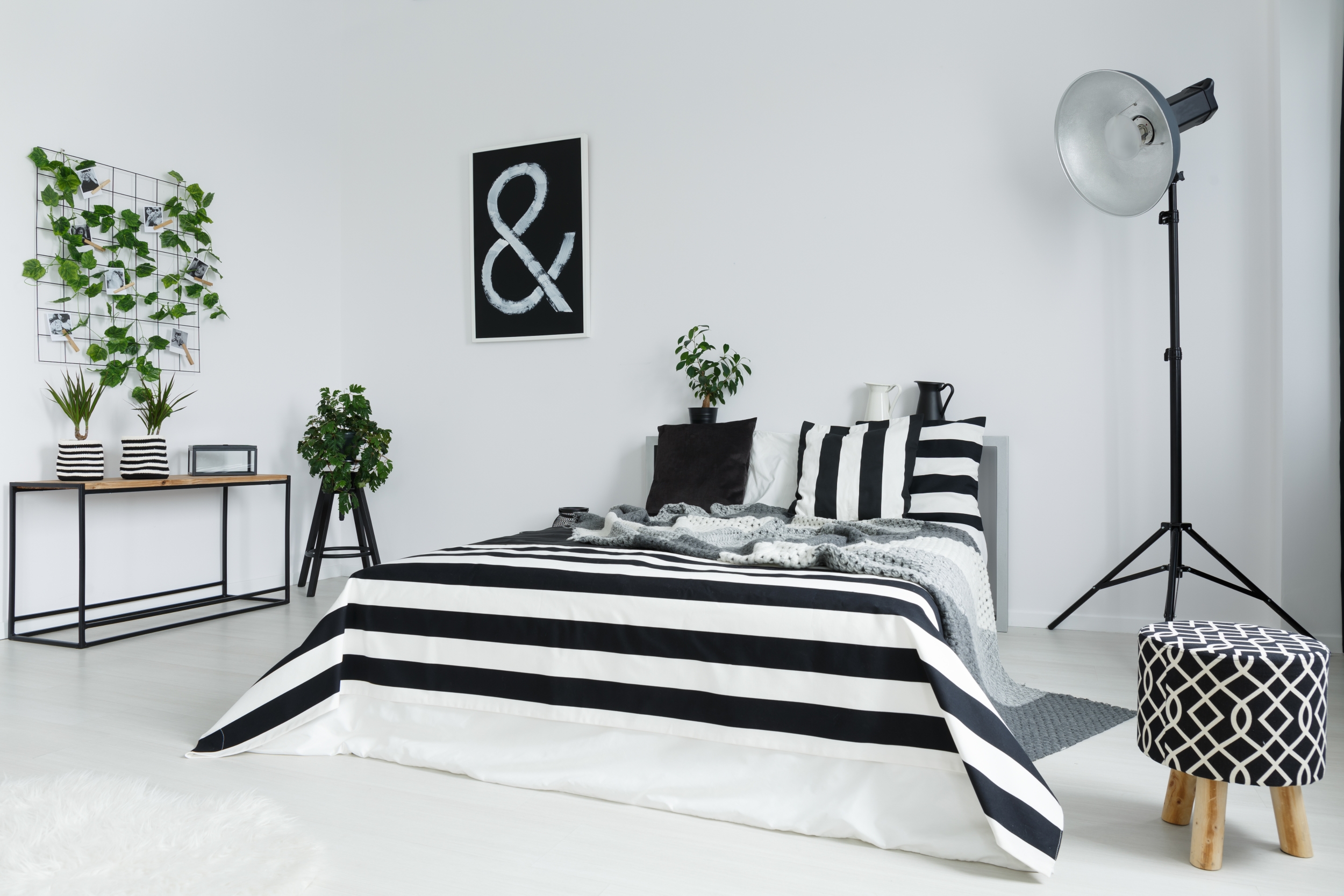 Photo by Photographee.eu on Shutterstock
Textures and Materials Matter
What you use in your design is just as important as how you use it. Interesting textures and materials can elevate your design from average to professional. Sleek, wood floors complement modern spaces well, but taking them onto the wall can enhance your design by giving it a masculine touch. Metallic or chrome materials will add a futuristic, trendy element to your space and look dynamic against simpler elements. For a softer, feminine element, incorporate solid-shaded faux furs onto pillows or seating.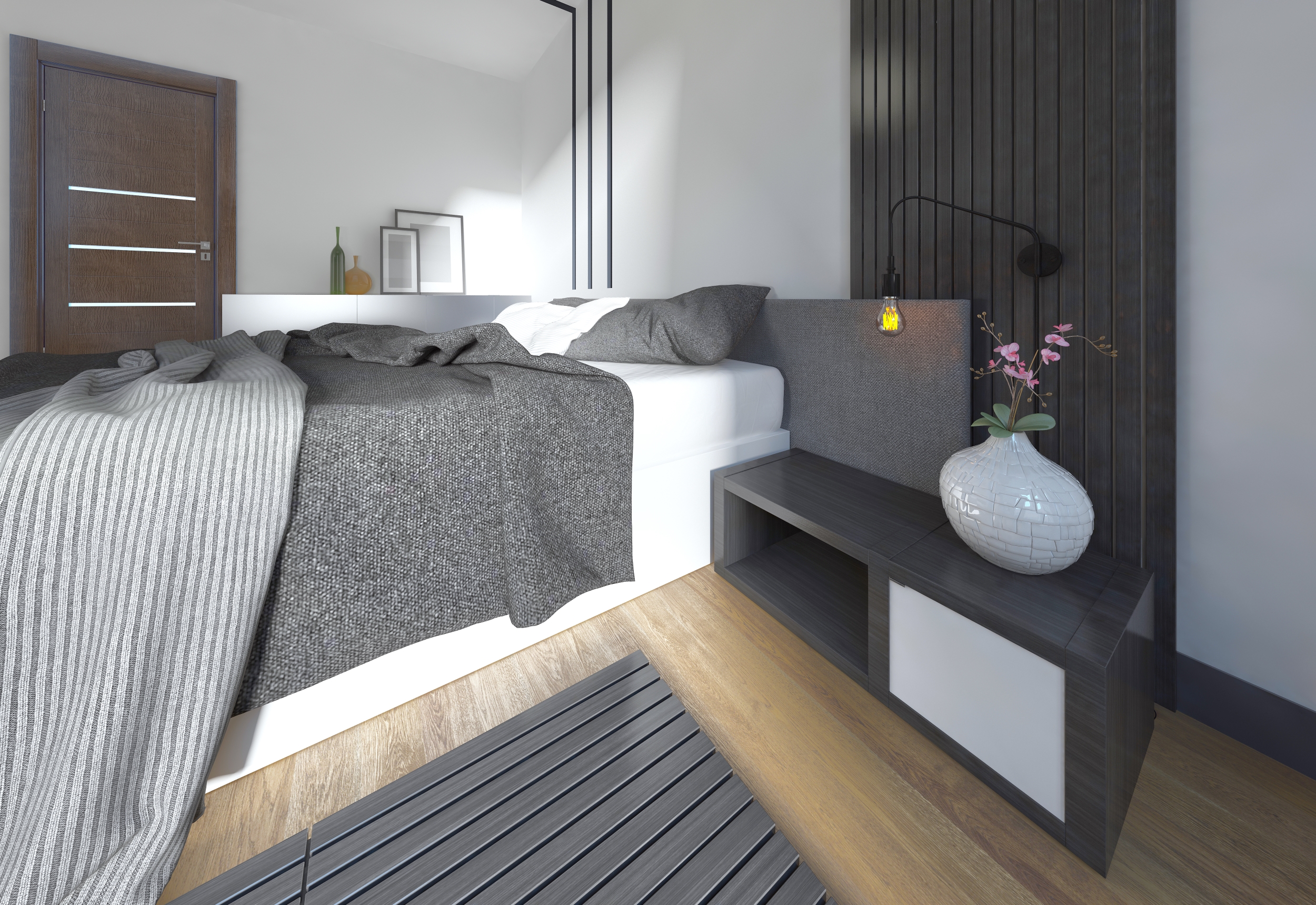 Photo by KUPRYNENKO ANDRII on Shutterstock
Use Art as Your Inspiration
To truly allow your bedroom to follow the modern style, integrate the foundations of the movement through pieces of art. Art is where you can showcase the personality of your room, dress up a plain wall, and tie your room together with prints, paintings, or sculptures. Consider hanging prints of well-known expressionist and modernist Pablo Picasso over your bed or dresser. Another style of art that was popular during the modern movement was Pop art, which you can bring into your home to infuse a burst of color into a simple design, while keeping the style consistent.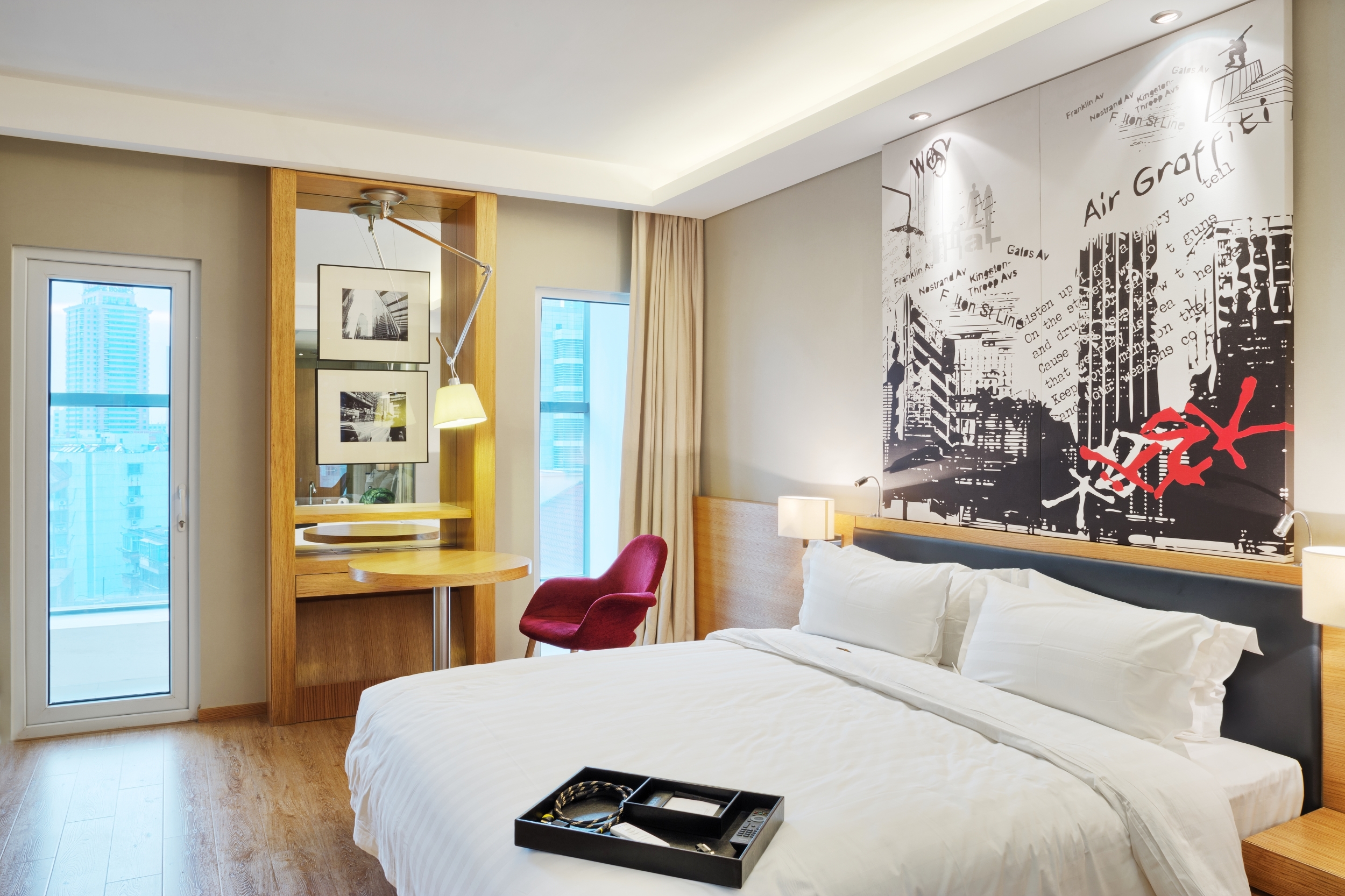 Photo by zhu difeng on Shutterstock
Overall, to create your modern space, look at your bedroom as a system of units that work together in one design. Include straight lines and monochromatic colors to achieve this sleek look, while utilizing textures and art to make the room yours. With these tips, you too can have the modern bedroom of your dreams.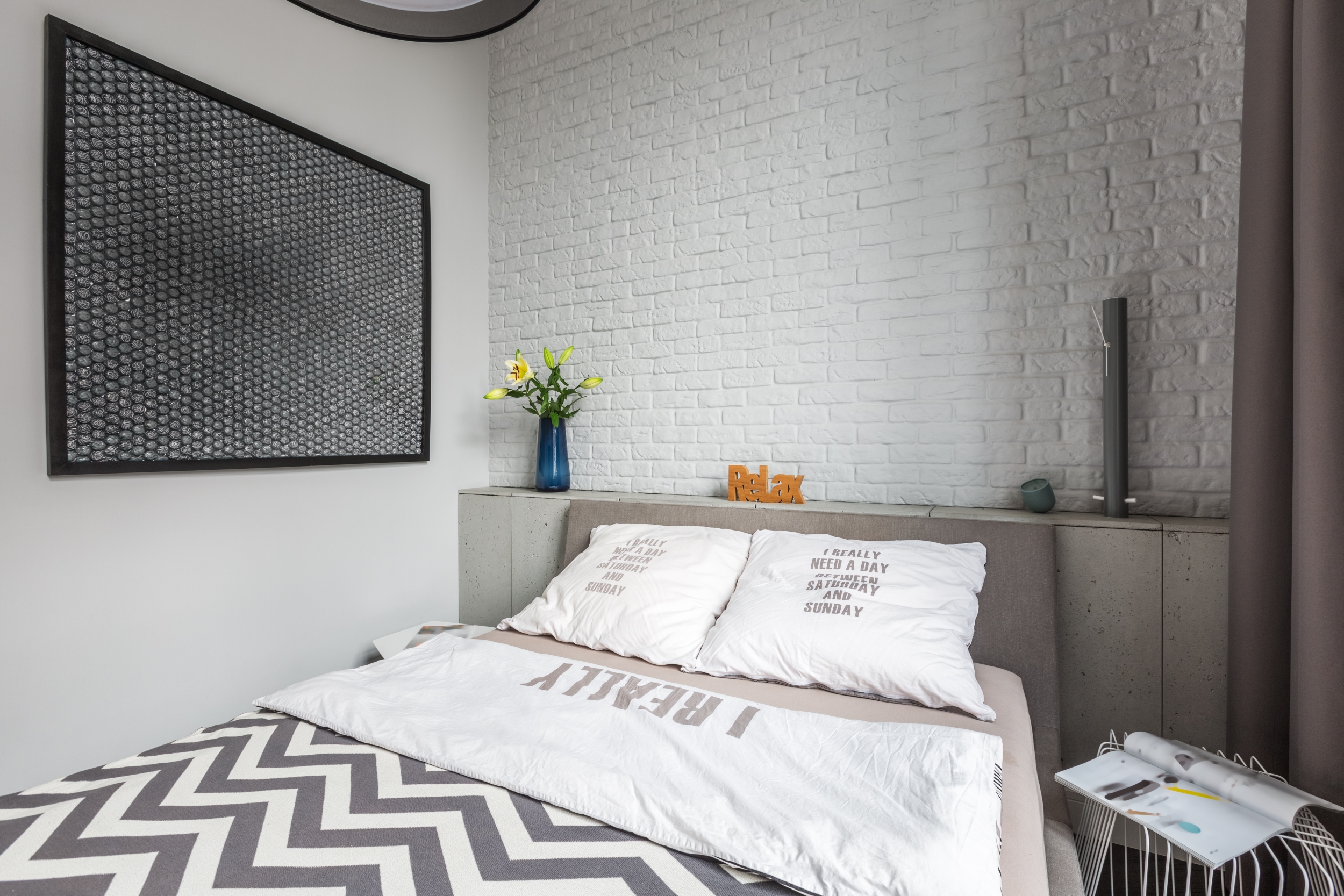 Photo by zhu difeng on Shutterstock