The importance of adding window treatments can improve the quality of your interiors. With a sense of style and taste, any homeowner can physically transform their spaces into a scenic representation.
This can be done with just a simple touch of design and color through window treatments. However, the choice of finding the right window treatment to match both the visual and practical appeal can be somewhat difficult.
Here are some effective ideas as to how you can install your window treatments, according to the interior aesthetic your home has.
Window Treatment Ideas
To match your window treatments with the rest of your spaces, first you need to figure out which style you're looking to implement into your home.
Once you know which home aesthetic you're planning to use, you'll be able to choose one of our virtual rooms to acquire a sense of which treatment to purchase for your renovation projects.
Instead of having to go back and forth finding samples that don't match your decor, you can use a selection of virtual window treatments to visualize what you're looking for.
Finding the right kind of window frames can really help homeowners by using our virtual rooms.
You should use a color palette tool to find the right kind of aesthetic and see which colors can accent what you already have. The visualizations can be customized to show you whether you have the right kind of concepts or not.
Although appearances are very important, homeowners should also think about the advantages each of these styles bring to the table.
Window Treatments That Match Your Decor
Whether it's for a home construction or renovation project, homeowners will want to know which window treatments will go with their current or planned decor. Figuring out a design or pattern for your window treatments can be simple so long as you use color wheel tools to match the palettes that will ultimately enhance the colors you already have within your spaces.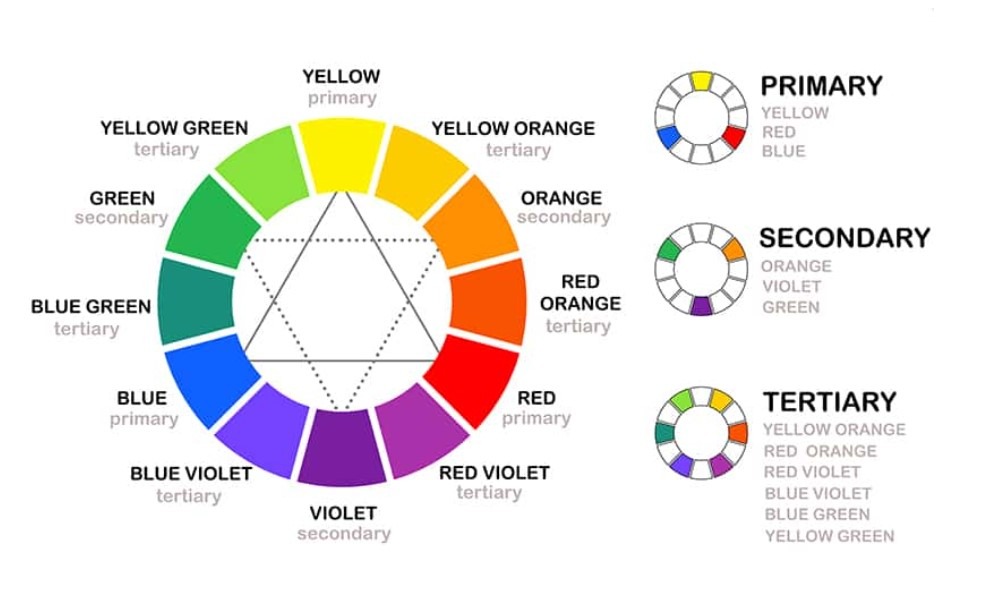 This tool can help you with finding the color or design you want to incorporate into your bathroom, kitchen, living room, and bedroom. It can even help you pick out a paint color or wallpaper for your walls. Use this color wheel to find which color scheme you want to include to your home, whether it's monochromatic, complementary, split-complementary, or analogous.
Faux Wood Blinds For Temperature Control And Light Exposure
Depending on which area you live, these blinds may be exactly what you're looking for, this is especially if you're going with your choice of either a farmhouse, traditional or rustic aesthetic.
Since the blinds can open or close on a whim, and the wood element can captivate a more organic and natural environment, faux wood blinds can become an essential component of how you present your home.
The benefit of faux wood blinds is how natural the wood looks, this is especially in contrast to the outdoor scenery that you live in. Outdoor beauty will create a gorgeous diversity for both your indoor and outdoor visualizations. Homeowners can also use the light exposure for their indoor gardens.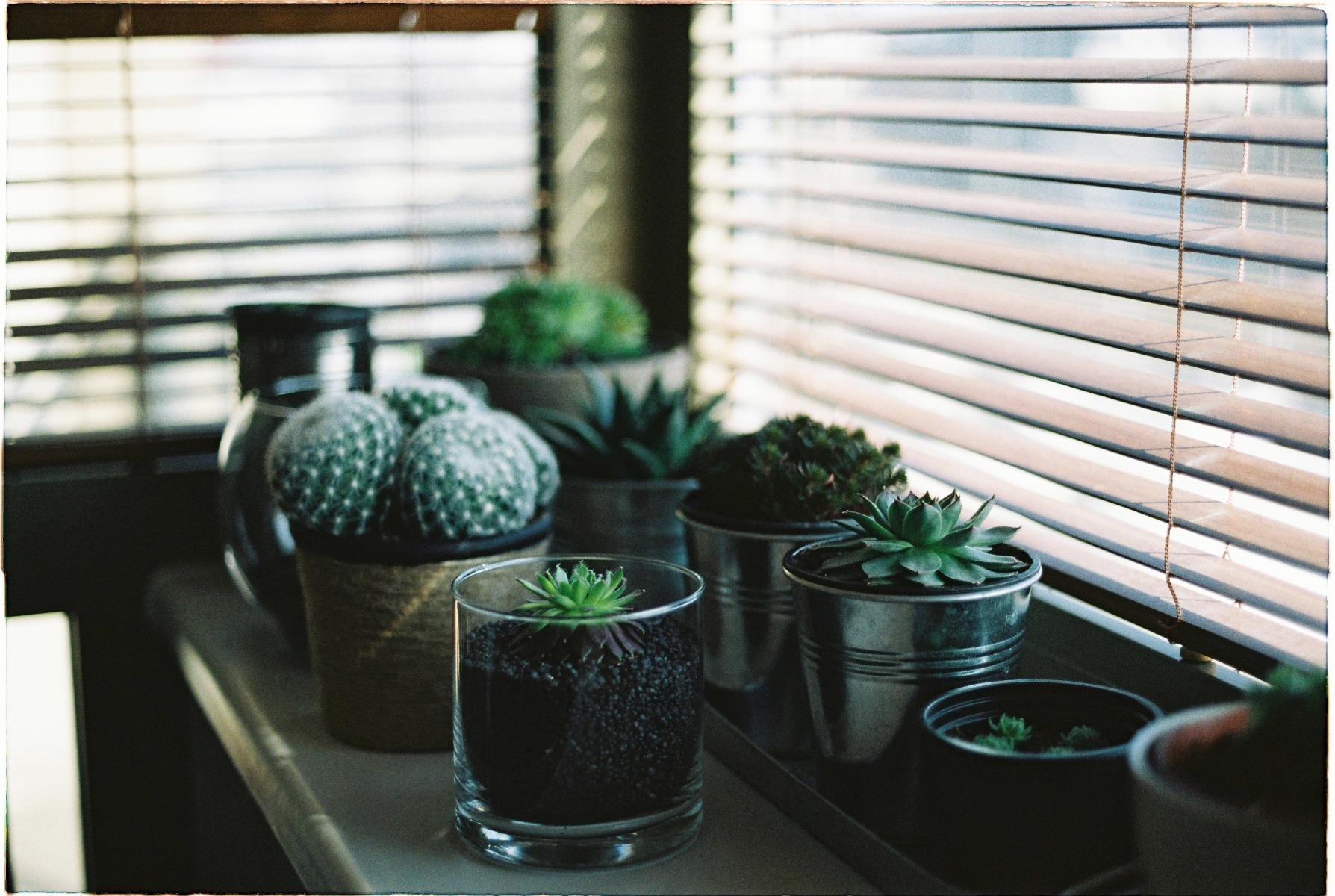 Photo By PxHere
Best Nursery Curtains
If you're a first-time parent with a newborn baby, it might be best to find blackout curtains for the nursery you just finished building. You can use blackout curtains to make sure that the infant is content with the room's light exposure to keep them calm against sensory exposure.
Figuring out the color palettes for children isn't too difficult, in fact, first-time parents can find their infant's favorite colors through this digital tool. Once you determine your child's favorite colors, you can use the same tool to find which other choices might enhance the rest of the space.
Typically, blackout curtains are generally used for a ranging variety of interior concepts, including eclectic, coastal, chic, bohemian, modern, and contemporary.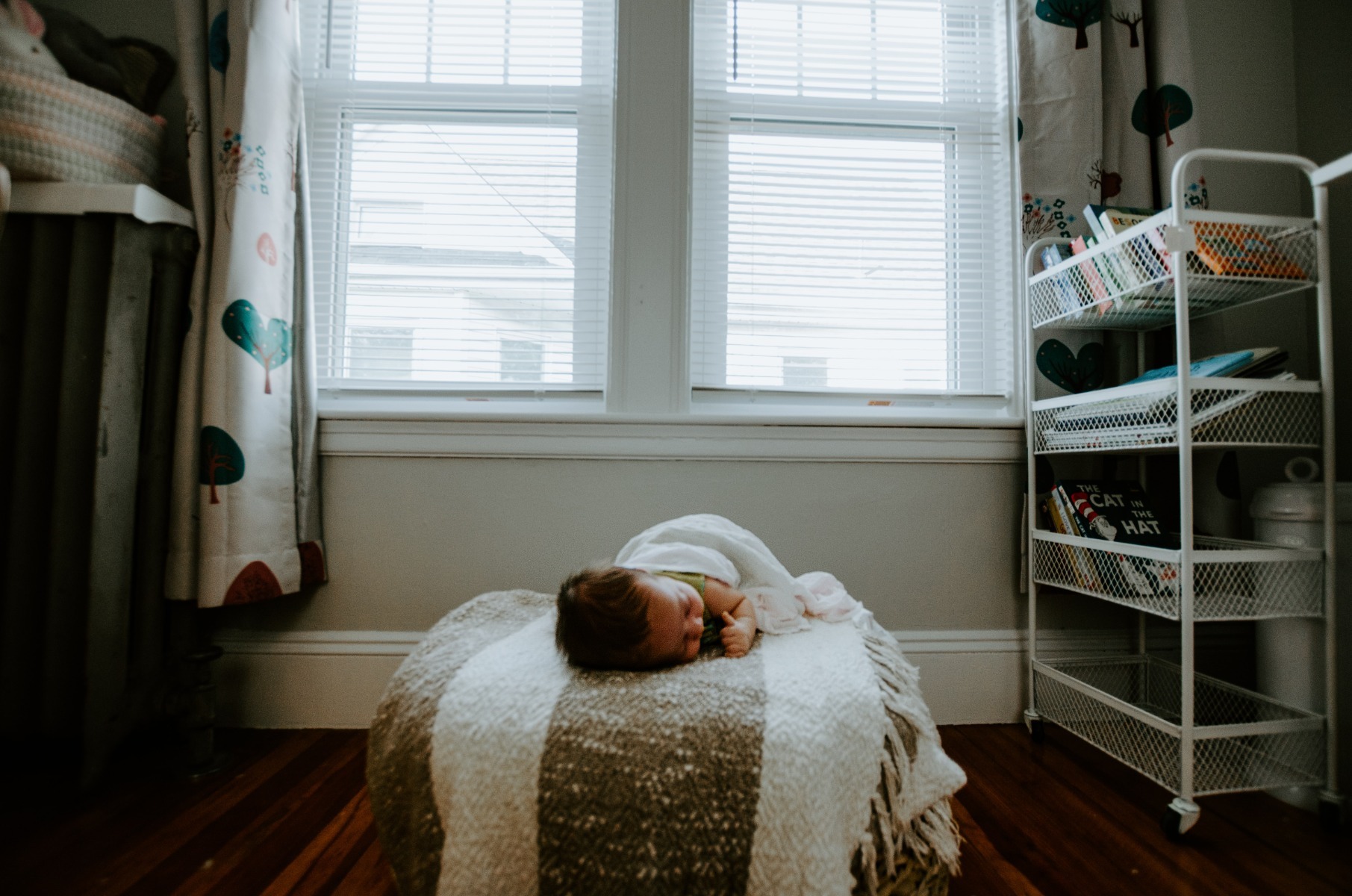 Photo By Kelly Sikkema On Unsplash
White Blackout Curtains For Cooler Temperatures
Homeowners that still want daylight to peer throughout their homes can use white blackout curtains. Depending on the material that the white curtains are made of, homeowners have the choice of enhancing the elegance of the room they're adding the curtains in.
Keep in mind that white is a color that repels heat, so white blackout curtains will keep the room cooler. Homeowners should find the perfect thickness for the fabric to make sure that the insulation in the room is accounted for.
Black Blackout Curtains For Spaciousness
For homeowners and the people living in the space that want little to no daylight can install and use blackout curtains. The advantage of the blackout curtains is how many colors are available, this is especially advantageous for homeowners that might have graveyard shifts.
The main purpose of black blackout curtains, however, are the minimalist appearances that can be implemented to spacious environments. Black-colored blackout curtains can block out more light and provide a more intimate ambience, shrinking the space to give the spaces more closeness.
Different Colors Of Blackout Curtains
Besides the typical black and white colors for blackout curtains, homeowners can pick out other colors to make their spaces more distinct. Whether you're a new mom or dad, or you're a new homeowner, you can figure out which of the color choices to make the arrangements pop.
Knowing which of these blackout curtain colors will fit into your design preferences is only half the battle. But it's precisely how the colors accent the walls and the rest of the home design that will ultimately attract guests and visitors more often.
Roller Shade For Comfort And Ease
Those of us that want a basic window treatment can utilize roller shades in the interior and exterior of their homes. Roller shade installations can be quite the convenient asset for homeowners that want a simple, easy-to-use application to open and close with little to no effort.
Roller shade only needs to be pulled to open or close, making it the easiest to use out of the window treatments that are mentioned on this list. Due to the number of colors and designs that can be planned and implemented, homeowners have a much easier time to think about what would make the roller shades look their best.
The best aesthetics to use roller shades are coastal, contemporary, chic, and farmhouse styles. Roller shades can be used in a number of different concepts, but the rooms that benefit from roller shade installations would match these types of interiors. They come in many forms so you'd have a much easier time picking out a style that looks and feels great with your home interior.
Photo By PxHere
Outdoor Roller Shade
If the sunlight is piercing your vision from your patio or backyard, you can install an outdoor roller shade to reduce the incremental frustrations of insects and blinding light. The outdoor shade can be installed in your patio, verandah, pergola, or even porches.
There are outdoor roller shades that are somewhat transparent that allows you to screen what might be in front of you. Homeowners will also have the added benefit of keeping their furnishings protected by the weather.
Motorized Roller Shade
If you have the budget for motorizing your roller shade, there are many different benefits that follow. The motorized function can be installed anywhere in your home.
Arranging those kinds of installations can be done through a specialist or they can be done by yourself. However, it is highly suggested that homeowners schedule a professional installation instead.
Although there is the benefit of being able to remotely close and open your blinds at will, many other benefits can include: safety for children and pets, function control for when you're away from your home, and motorized roller shades can increase your home's resale value.
Drapery or Valances For Large Windows?
Larger windows require either drapes or valances. The difference between the two are their appearances. The appearance for drapes are applied to accommodate the length of the window, while valances are applied to accommodate the width.
Determined by the preference of the homeowner, the choice of installing either drapes or valances will boil down to what the homeowner thinks looks best with the style of windows they already have.
Homeowners will install valances with palladian windows, picture windows, single hung windows or glass block windows. The function of these windows will be the most suitable with valances. Homeowners will typically install drapes for French door windows, egress windows, or fixed windows, since these types are most suitable for opening and closing the drapes.
Living Room Window Treatments
The living room is one of the largest spaces in your home. The major benefit of finding the right window treatment could include the control of natural light exposure to your living spaces, the saving costs on energy for insulation, and the sense of privacy that can ultimately be maximized.
Whether homeowners would prefer blinds, shades, or shutters, any of these window treatments will provide an improved setting for your living room. This is especially the case with first-time homeowners. Use the color wheel above and find a few palettes that you think would be great in your home.
If you're still having trouble with finding the right color choices, then you can use our visualizer tool to see all your possible machinations in mind. Homeowners should note that window treatments are typically used to help insulate the living room while giving it that touch of personality.
Kitchen Window Treatments
The cookery or kitchenette is a place you don't want the sun distracting you from cutting and prepping your meals. But it is also a space where you should have enough light to actually see what you're cooking. The best window treatments for the kitchen are blinds.
Drapes and shades have fabric that can absorb the smell of what you're cooking or homeowners will risk having the fabric stained by grime or oil. Since kitchen blinds can bring in sufficient lighting and won't retain any odors, they're the best application for your cooking spaces.
Bathroom Window Treatments
Although the bathroom is a space for privacy when getting ready for the day or preparing for a night out on the town, homeowners will typically want some daylight to save energy during the day. Luckily, in this space, most window treatments will work as a great addition for your washery.
Most homeowners will use roman shades for their bathrooms due to how resistant the fabric is against mildew and the simple maintenance to cleaning the material. All you need to do is spot clean the shades and you'll have a window treatment that can last for years.
Finding Multiple Estimates Through House Tipster
If you're planning to install a window treatment to your home, you can find listings in your area through House Tipster to finish the project in a timely and well-efficient manner. Our digital tool finds the most affordable and most qualified professionals to get any job done.
We use two functions: chatting through the phone with the business to get your estimates and have your inquiries answered or checking the reviews through our database on the professionals you're most interested in. By using House Tipster, you can find certified professionals that have worked on similar projects and have your home look the way you feel is best.
Featured Image By Roy Wen From Unsplash