Paving your driveway can depend on numerous different factors. But the material you're likely to consider is asphalt. There are many benefits to installing an asphalt driveway, but the most blatant aspect is the smoothness of its surface. Since the installation can be a quick and easy-to-do process, there are lower costs involved with paving one in front of your home. It protects your parking space from the cold winter nights and snowy days.
This maintenance and upkeep of such a pivotal component of your home is important, especially within the confines of where you live. If you live within the harsher enclosure where the seasons incur colder climates, an asphalt driveway is the protection you need most. Although it will probably be the material that determines the overall costs, you should also keep in mind that the size of your driveway and the slope are what adjusts the price range.
Homeowners should expect to spend about $600 to $10000 to pave and install an asphalt driveway. Keep in mind that the costs will also be dictated by the range of $3 to $15 per square foot. So depending on the overall square footage of the asphalt driveway you have in mind, the costs may very well be calculated accordingly. When it comes to asphalt, it is much cheaper to install and pave the material than its counterparts, gravel and concrete. However, it also yields opportunities in improving the condition of your home as well.  
Cost Of Asphalt Driveway
Homeowners can choose different types of asphalt to pave on their driveway. And depending on the type, the costs that come with the paving will vary. Carefully consider the options laid before you and you'll find exactly which asphalt type will suit your driveway. 
| | |
| --- | --- |
| Material | Estimated Range Per Sq Ft. |
| Recycled | $0.20-$4 |
| Hot Mix | $1-$3 |
| Porous | $2-$5 |
| Colored | $5-$7 |
Recycled
Since asphalt is typically a recycled material, it is ultimately the go-to material to reuse for newer applications. For a recycled asphalt blend, you'll likely spend about $0.20 to $4 per square foot. Normally, recycled asphalt will come from reconstruction or resurfacing projects, making it an eco-friendly route. It also is the least expensive choice. Most of the aggregate materials from recycled asphalt will have originated from old construction, or roadway projects. 
Hot Mix
It is one of the least costly alternatives to use and is commonly blended with recycled materials. Practical and most convenient out of the other materials that are available for homeowners, the hot mix can spread quickly. Mixing both aggregate and oil, it has a finer quality to it, costing between $1 and $3 per square foot. It is a 95 percent composition of asphalt cement mixed with either stone, sand, or gravel. Produced with crude oil, it's the most common choice for the variety in paving driveways.  
Porous
A wet, rainy climate is most commonly associated with porous asphalt blends. It essentially boils down to the upkeep of your own area. If you see the instances of heavy rainfall more often than other locales, you may want to consider a porous asphalt alternative. Costing between $2 to $5 per square foot, porous asphalt is the best consideration for frozen environments. It is the better alternative that is inherent to flowing water down a slope. Since it's texture is screened and reduced, it is that more spacious with its perviousness to water. Compared to standard asphalt, the porous material is estimated to yield 14 percent more void space.
Colored
If you're more inclined and interested in having a colorful appeal to your driveway, this is the material for you. Since homeowners will have the numerous options in pigmentation available to them, they'll be expected to pay about $5 to $7 per square foot. Optional in different shades, the colored asphalt option is for homeowners who aren't opposed to having a decorative style to the driveway. 
You have the choice of using red, brown-yellow, orange, and green colors, each that will offer differences in hues. Consisting of different colorful arrangements of recycled glass, hued aggregates, iron, and slag, this material would probably be manufactured in the most complex way. It can also additionally be rearranged in the cladding of surface materials.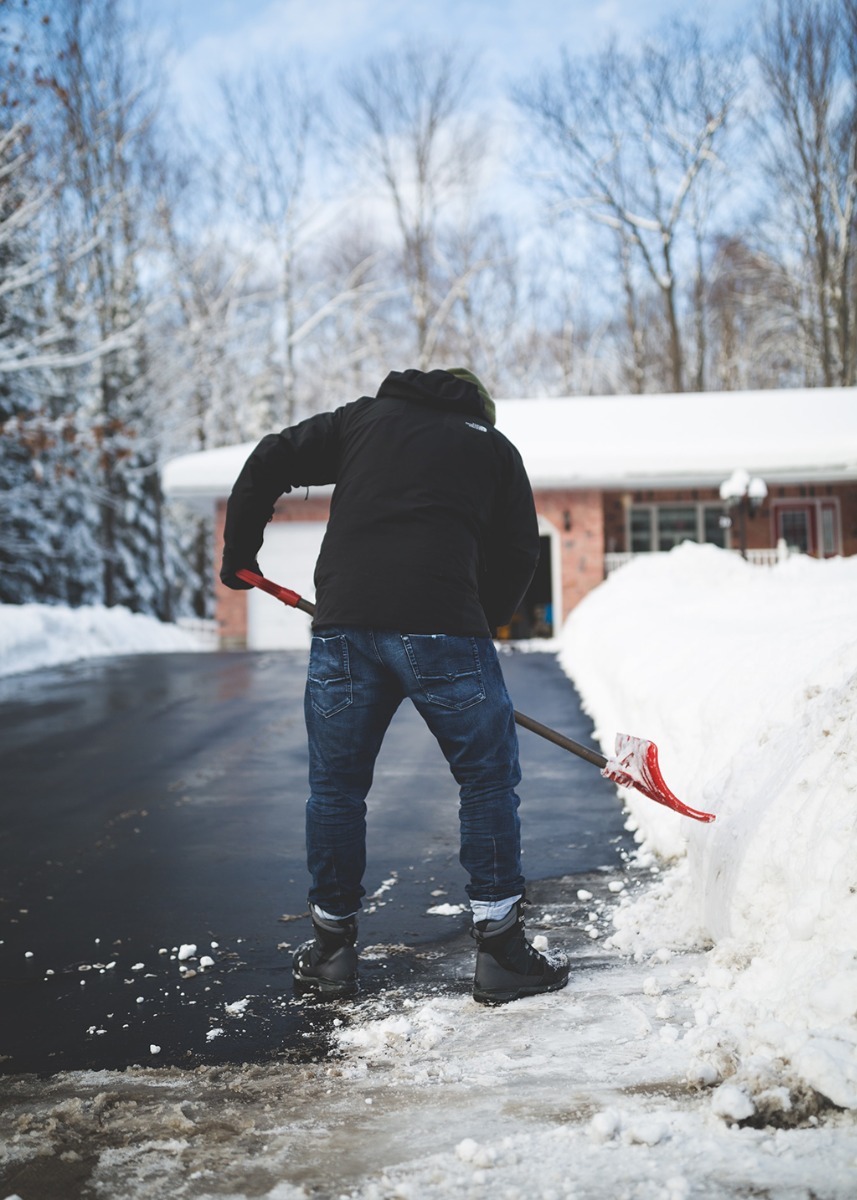 Photo By Filip Mroz On Unsplash
Labor Costs Of Installing Asphalt Driveway
If you have little to no experience in installing and paving a driveway, then you're going to have to figure out the several estimates that go into finding a professional. Other than the costs of the materials themselves, homeowners will be expected to spend a percentage of their budget on the labor that goes into the project itself.
Depending on which kind of driveway you're looking to pave, you'll see the estimated range adjusted according to the labor that is ultimately applied. If you decide to use hot mix, you'll be paving in plain asphalt. The labor that will go into this job will range between $2 to $6 per square foot. An average single car driveway will be estimated to cost around $220 to $650 to be professionally managed.
For a stamped driveway, or in certain cases, a colored asphalt driveway, labor costs will range between $3 to $11 per square foot. For the application of a colored asphalt driveway to be accomplished, your professional will likely bring a heater, and either wire, rope or plastic for the softened asphalt to be shaped. On average, the overall cost of a driveway of this size will probably range between $320 to $1190.
A paving of the recycled asphalt driveway will probably range from $5 to $7 per square foot in labor costs. Since reclaimed asphalt will probably only require about $0.20 to $0.75 per square foot, it'll be well worth the amount you're paying for, especially since this will be the inexpensive option out of the arrangement. With the application of the labor costs, you'll probably be expected to pay $540 to $760 for a single car driveway. 
The depth of your asphalt will inevitably factor into your overall costs as well. As a homeowner, you should keep in mind that all asphalt driveways should have a depth of two inches. You need to make sure there's enough space for an estimate of about 80 square feet for each ton. Some contractors will suggest a depth of four to six inches instead.  
Blacktop Driveway Cost
A blacktop asphalt driveway will vary in many different grades. However, the most common choices that homeowners choose are either base, top, or commercial top. Depending on the amount of traffic that your driveway will ultimately maintain, you'll have these grades available to you. The range to expect for a base asphalt grade will probably be between $1 to $2 per square foot.
A top grade asphalt will cost from $1 to $4 per square foot. Meanwhile, the commercial grade will probably cost between $3 to $5 per square foot. Each grade brings with it, a quality in and of itself. The base grade asphalt will commonly retain more stone aggregate or gravel to it. Often, it is the supplemental choice for the bottom coat or layer of a home's driveway.
The top grade asphalt is known for having sand. Most notably, it is the prime choice for smoother options in driveways and offers a nicer gloss. Commercial grade asphalt is the alternative for homeowners who wish for a material that can handle weight. Mainly used for heavy-duty driveways or parking lots, the commercial grade asphalt is for the homeowner with a bigger budget.
The process of installing and paving a driveway will involve the professional who will come and excavate the area and have it graded. In most instances, this will involve a base for the asphalt to be compacted in. With professional assistance, you can be rest assured that the installation will be carefully handled. Ensuring that the soil is soft or wet enough to adequately maintain the asphalt.
Keep in mind that you can hire landscapers or paving professionals for the job. Since both services are reputable for handling these sorts of projects, you have options within the estimates of your choice. With the experience involving a certain level of reassurance that homeowners need, whether it's knowledge with leveling or drainage, it's typically easier to find a specialist for the job. Also remember that you should contact any other professional or technician for additional services involving tree removal or yard work. 
Driveway Services
There are other routes that might need to be taken if the circumstances are changed. Other than the simple installation of a paved driveway, homeowners can retain services for redoing a driveway. The removal process will probably range from $1 to $3 per square foot, but if you want to widen or increase the spaciousness of it, you'll be expected to pay about $2 to $15 per square foot instead.
The repairs or resurfacing would probably cost around $1 to $10 per square foot. This will solely depend on the materials involved, however. If your driveway has minimal to no accounts of holes or cracks, the job will be even easier and less expensive. Keep in mind that all materials and pavement methods should be conceptualized with final decisions made. Without reaching the consensus of the size of the driveway, the desired materials and the installation factors, your total costs will be indeterminate.
Having the driveway sealed will ensure protective qualities and maintain your driveway in the right condition. By hiring a professional to perform this service, you will essentially be protected from any further damages like cracks, potholes, but most importantly, frost heaves. It's quite essential to seal your driveway because it helps elongate the span of your driveway's shape and form. An average cost that you should expect for this service, however, will probably be about $420. Some contractors might, in fact, charge you about $0.20 per square foot.  
Hiring a professional to have your asphalt driveways repaired will cost about $60, but if the damage is extensive and there are larger amounts of cracks and potholes, you may have to spend around $300. In some cases, homeowners will spend about $3000, especially if the severity is that much more sizable.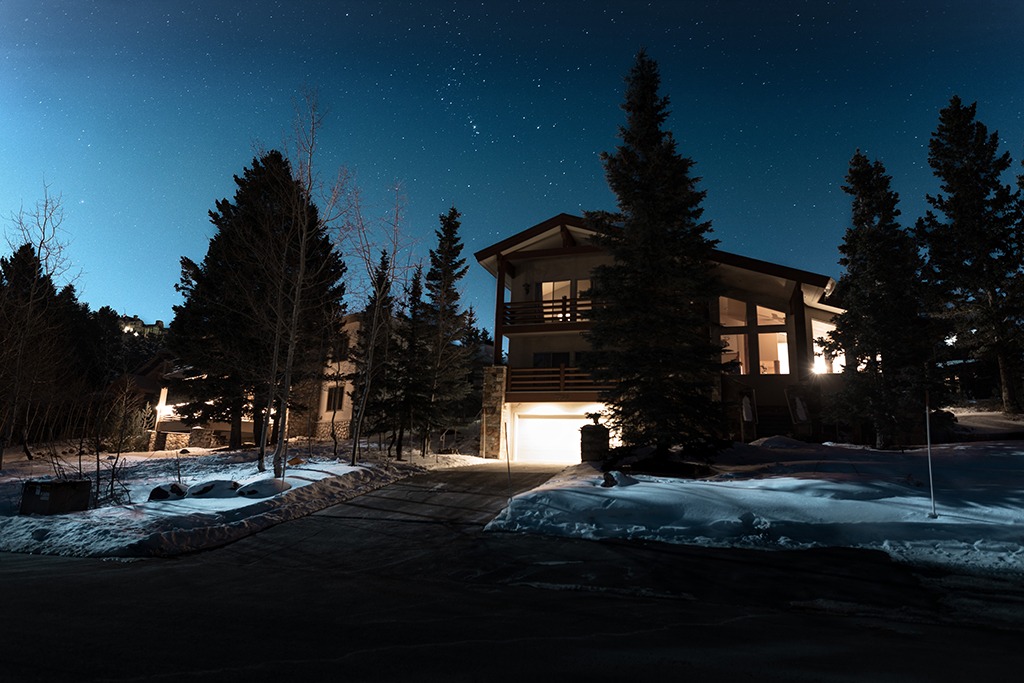 Photo By Sixties Photography On Unsplash
Other Provisions That May Be Needed
Having any garden variety obstructions removed will probably average between $30 to $50 per hour. It would all be determined where the driveway is going to ultimately be installed. If you find a place with the perfect sizing, and all of the accurate specifications that you're going for, you may run into this situation. This is especially true for getting rid of any tree stumps that are hindering your professional's way. Individual stumps that need to be taken out will probably be estimated between $50 to $350 each.
The professionals may include grading with their services, however, if this isn't the case, then you may need to find separate specialists for the job. Having your ground leveled by professional graders will probably range between $5 to $10 per square foot. There are some land grading contractors that will charge you about $40 to $180 per hour for the labor costs. There are even some cases, where the professional may charge homeowners about $50 to $200 per cubic yard instead.
Leveling the ground of your area is pivotal since paving and installing your driveway requires the surface to work well with the vehicles you're going to drive under it. Without properly having these factors in place, your vehicle will feel bumpy as you park it, making the area almost obsolete. It would completely defeat the purpose of having the driveway installed in the first place.
Depending on the circumstances, these two services will be the most optimal and your alternatives when encountering such instances. However, if you're a homeowner that has enough money in your budget, you can even have your driveway heated. A heated asphalt driveway will probably cost about $12 to $21 per square foot to install. Systems like this one ensure maximum capability when there is a heavy need for it. Most often, these services are provided for homeowners that go through several snowstorms throughout the year.
Maintaining the Asphalt Driveway
Homeowners should be aware that asphalt will typically endure about 20 years. They should factor in the possibility of the material being affected by climate and over usage. Here are some things to consider when you're thinking about how to stabilize the condition of your asphalt driveway.
Taking an extra step into maintaining your asphalt driveway would be to seal everything on a two to five year basis. By doing this, you'll be able to keep your asphalt in great condition for the 20 years that it's expected to last. Also remember that dirt and debris should often be sweeped from your driveway. 
Advantages to Asphalt Driveway
Since asphalt is a tar-like petroleum material, the blacktop is usually the basic foundation that can be used for a driveway. It is a much quicker transition compared to its rival, concrete. Asphalt probably only takes about seven days to complete in paving. And due to the flexibility that it offers, it's significantly less vulnerable from cracking. Because of this quality, you won't have to concern yourself with longer cracks, as a result.
Asphalt's weather-control properties keep it protected from any extreme winter conditions. Salt and ice melt also fare well with asphalt pavers. Since these items are most commonly used for seasonal purposes, it's quite a convenient option to use a building material that works especially well with these eventualities.
Keep in mind that asphalt is the choice to take if you live in a location known for extreme cold. In terms of temperature, the material wouldn't have the capacity to withstand extreme instances of heat. But due to it's retractability in expanding and contracting, asphalt doesn't crack under freezing environments.
Reasons Homeowners Might Consider Concrete or Gravel
Asphalt is the most obvious choice for homeowners that want to blend practicality and affordability. Since it's such an inexpensive installation to be done by professionals, it's usually the material that is opted in. However, there are benefits to installing concrete for your driveway as well. The common conception that homeowners should keep in mind is that asphalt is for the cold and the North. Concrete is the opposite, it's used and installed for hotter areas and most assuredly for the South.
Gravel, on the other hand, is practically the most simple material to maintain. It offers the space outside your home a diversity that you just wouldn't find with asphalt or concrete. Since gravel gives a more rustic and modern feel, you'll have a lot of options to choose from when it comes to the style. It is also probably the easiest to install out of the three alternatives. Essentially, gravel will only take about a week to finish when it comes to installing the material to your driveway.
Cost Of Installing Concrete Driveway
Concrete also has the weighted benefit of lasting longer than asphalt. If taken care of properly, concrete can actually last up to 100 years. And even with high amounts of traffic and usage, the lifespan would still only decrease by half the original lifespan, 50 years. If you live in warmer climates, it's suggested that you think of installing and paving in concrete driveways instead. It will cost an average range between $4 and $15 per square foot.
Another concern to think about are the costs that might go into paving over your existing driveway. If you're a homeowner that has concrete driveways, and you're looking into substituting the material with asphalt, the costs you should expect are going to be between $3 to $7 per square foot.
Cost of Installing Gravel Driveway      
Gravel is estimated to cost about $1.25 to $1.80 per square foot. But the overall costs will depend on the complete design and style of your driveway. Homeowners will only have to spend between $135 and $195 for the installation of a standard single-car driveway using gravel. However, most homeowners won't just use gravel for the installation. The medley you can use includes any variety of rock bases, pebbles, crushed stone or limestone, crushed shells, and so much more. In addition to this arrangment of driveway materials, your estimates will be calculated differently in contrast to the estimated range shown above.
Finding Multiple Estimates Through House Tipster
Unfortunately, the desire to install and pave your driveway can be tedious and difficult. Paving a driveway might have its challenges but finding the estimates for the right professionals will seem much simpler. By using House Tipster, you'll have a much easier time with the resources available to you. Our web tool will grant you so many different options, allowing you to browse through several dozens of service professionals around your area. With our chat system, you can ask multiple questions and see which specialist best fits your preferences.
Whether you need to resurface a driveway or install and pave a brand new one, your costs will always vary depending on which professional you choose from. Set yourself with a solid budget and by inquiring the necessary questions, you can find the right kind of specialist near you. Dozens of homeowners want their driveways improved and they need a professional to prioritize the project being correctly executed. With just a few minutes, you can have all your home service needs met.
Featured Photo By Alessandro Cavestro On Unsplash