The fence for any home speaks a lot about the person before ever stepping behind that threshold. For most homes, the white picket fence is ideal and is a classic look. But for other homeowners, you may need something more practical for your privacy, safety, or to let a particular neighbor know where the property lines are. They are a great addition to any home, but before you start digging holes and driving beams in the ground, there are a few things to consider.
Now, by no means is fence installation a quick job that you can do over the weekend by yourself. Setting up a fence requires several things to consider first and can cost a pretty penny. You need to consider your space, the permits, the type of fence you want, how much you'll need, and the utility lines that might run through your yard. But don't worry we'll break down what you'll need, the prices, and what to look out for when building.
Table of Contents
Why Do You Need A Fence?
A crucial question to ask as it can answer a lot of questions as you are shopping for material and looking for contractors. Do you need a fence to draw a borderline? Then something clear and substantial will do fine. Need more privacy? Then you may want a solid wall instead of a chain-link fence. Answering these questions saves you time from searching and debating on material as you know what you want and what to avoid.
What is the Total Cost?
The total cost changes due to a variety of options as well as where you reside; for instance, the average rate for chain link fences ranges from $39 to $615 per roll. That's with varying sizes, color, and if the material is galvanized or not. On average the price to install a new fence is around $2,400 and $1,500 to $5,000 to add a security gate.
How Many Kinds of Fence Material is There?
Many fence styles exist on the market, but when you think of the material, you only have so many to choose. Each textile has its pros and cons have their ideal uses for specific homes.
| | |
| --- | --- |
| Fence Materials | Costs |
| Wood | $14 to $31 |
| Aluminum | $27 to $55 |
| Chain Link | $12 to $33 |
| Vinyl | $17 to $38 |
Wood
Wood Fencing is a popular option for most homes and allows for privacy, boundaries, and visibility. Ideal for families or people who like to have guests over and want them to have a warm welcome.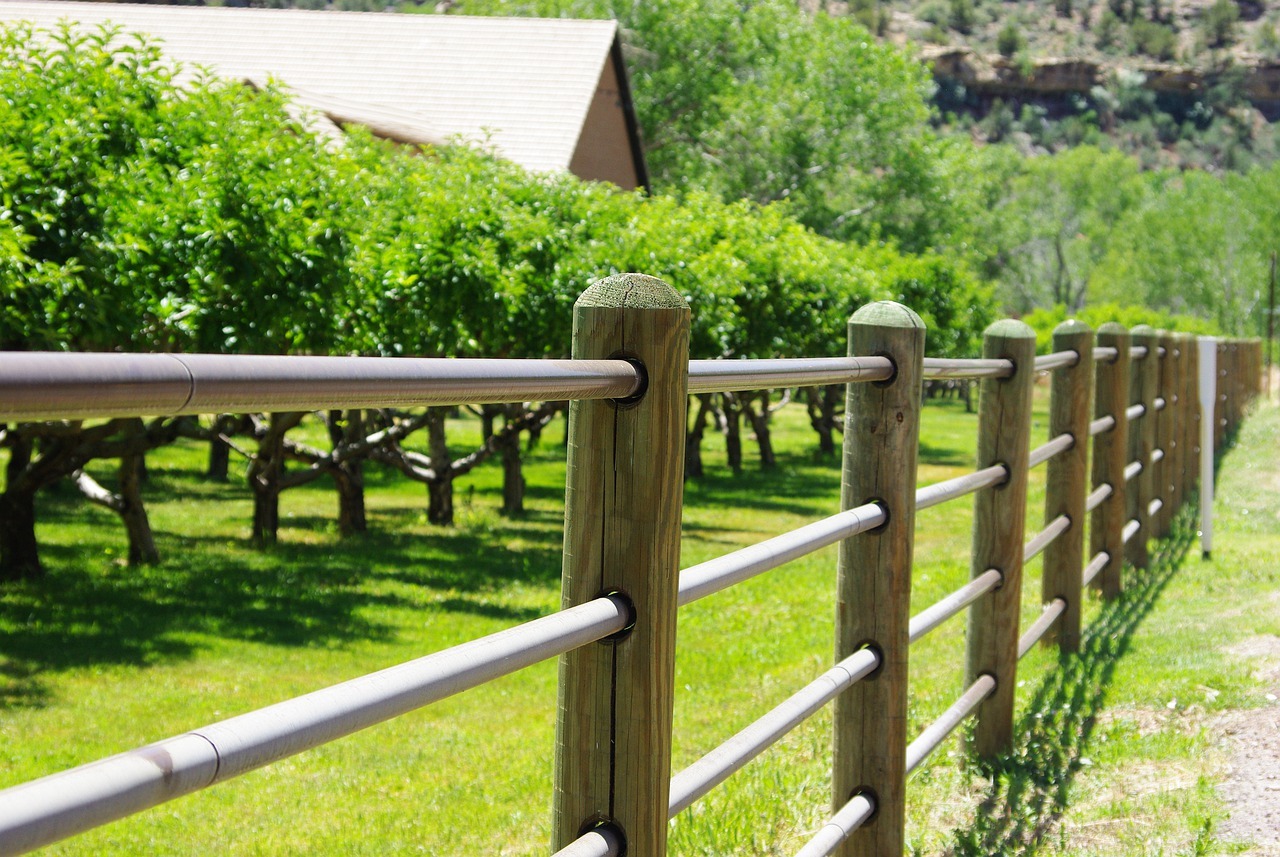 Image Contributed by Max Pixel
Aluminum
A versatile material to meet your desired needs this type of fencing can come in a variety of colors. Aluminum is a more affordable option if you want a metal fence and has the durability to fight of corrosion and rust.
Chain Link
For those who require more visibility for their home, this material is well suited to fit those need and is a resilient material. Great for families who need a net in the backyard or need to maintain visibility of pets, livestock, or other animals outside their property.
Vinyl
A material of many faces, vinyl comes in a variety of colors and styles that it can match your home as often as it changes. Vinyl is also an excellent material for places with extreme weather conditions like high heat, below zero temperatures, high winds, and regular rainstorms.
These are to name a few of the most common fence material out in the market. Other options exist but are more graded to be installed by a professional only or have a singular where it wouldn't apply to different homes. Alternative options could be concrete, steel, or even greenery to maintain distinct lines on the borders of your property.
Other Factors to Account for Before Installing a Fence
Adding a fence shouldn't be a big deal in most communities, it's your property, so why can't you have one? Well, depending on the area you live in and other stipulations you may need to ask permission before digging.
Permits
For urban and metro areas, they require a permit before you can start digging and setting up your fences. The reason for them is that most homes are only allowed a specific height limit when it comes to borders, though this is not a universal requirement. Also, keep in mind some areas may not allow fences at all.
Maintenance Lines
IMPORTANT IF YOU ARE DOING THIS BY YOURSELF! Maintenance lines run throughout the city and are underneath most lawns and yards. To prevent striking one and causing a neighborhood or city-wide blackout check with your local office. They should have a detailed list of where power lines, sewage lines, and other city essentials are in the city.
Luckily for these two factors when you hire a professional, they can usually get these done for you as part of the job. Make sure as you get quotes and sifting through applicants that this is mentioned in pricing and in the timeline.
Other things you will have to look out for are out of your contractors' hands. For example, are approval from the HOA (Homeowners Association) and asking your neighbors' permission in some cases.
How Much to Remove an Old Fence?
This situation is awkward for both you and your fence, but it's time to move on and move on to newer better options. When it comes to removing an old fence to make space for a new one, you have two options; 1) Do it yourself or 2) Hire a Professional. Either one will do but what matters is how safe is it and how much it will cost.
Doing the job yourself will be free labor, but remember that it was a time-consuming job installing a fence so it will be time-consuming to take it out. With different materials, you will have to look out for various safety hazards like nails, cement debris, splints in the board, and the knowledge to use power equipment.
Going with option two and hiring a professional will save you on time and back pain. On average, hiring a professional will cost $1-$2.50 per square foot, though some fencing material alters that price.
When looking for the best prices, it's always smart to compare multiple quotes from different professionals. Whether it comes to installing or removing taking the time not to overpay and getting quality work is what any homeowner deserves.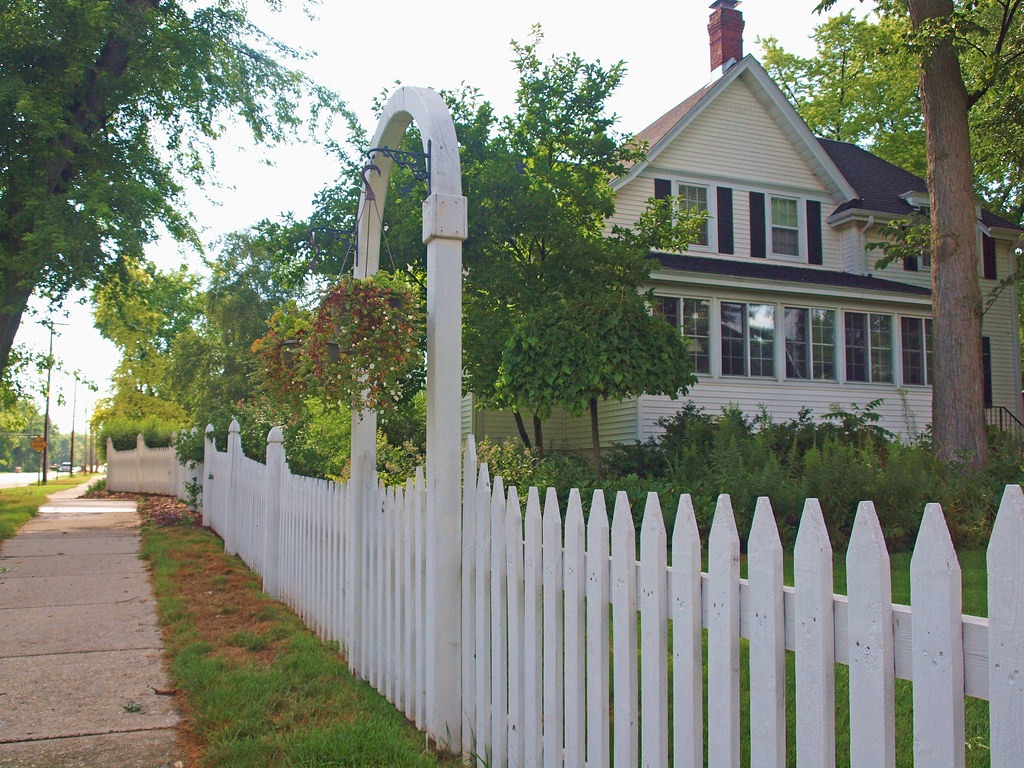 Image By Jim Bauer From Flickr
Should You Install It Yourself?
There you have it, all the information you need to know before getting a new fence installed. Did any of this deter you from building it yourself? What information do you think is necessary that we may have skipped that you would like to add? Let us know in the comment section down below. Also, if you did build it yourself or had a contractor do it for you tell us your experience and anything you would change.
Featured Image by Aubrey Odom from Unsplash