Homeowners who require a junk removal service will, on average, only require a one-time occasion. Typically, the range of costs that you'll probably expect for junk removal prices will be estimated at about $75 to $350. Depending on how many truckloads the job requires, you'll have a better estimate applied to the costs. A junk removal service will ultimately haul away all kinds of unnecessary items.
Either appliances, equipment, and other kinds of debris are the type of possessions that will be disposed of from your property. The junk removal costs will differentiate between several factors. You need to consider the truckloads that the professionals will need for the job. You should also contemplate whether the span of time will be short or long.
How Much Does Junk Removal Cost?
The answer to how much the cost will total, ultimately depends on the volume of the truck or trucks that your specialists will need for the job. They'll determine the estimate by assessing how much of the items need to be trucked away. One truck can go from 60 cubic feet of space to 475 cubic feet. So depending on the size of the truckload required, the prices will range from $70 at the lowest, to $450 at the highest.
To measure the truckload, you should expect about an 1/8th of the load to be about 60 to 80 cubic feet, which will cost at an average of $70 to $100. This is while a full load will measure to about 400 to 475 cubic feet, which will probably cost at an average of about $400 to $450. Here is a breakdown of how much it will cost to haul away the measurements in truckloads.
| | | |
| --- | --- | --- |
| ⅛ Load | 60-80 per cubic foot | $70-$100 |
| ¼ Load | 80-120 per cubic foot | $100-$150 |
| ⅜ Load | 120-180 per cubic foot | $150-$200 |
| ½ Load | 180-240 per cubic foot | $200-$250 |
| ⅝ Load | 240-300 per cubic foot | $250-$325 |
| ¾ Load | 300-350 per cubic foot | $300-$375 |
| ⅞ Load | 350-400 per cubic foot | $350-$400 |
| 1 Full Load | 400-475 per cubic foot | $400-$450 |
There are many different scenarios that are applied with these services. For example, you could be moving out and wish to remove all the unnecessary belongings that you want to get rid of. Maybe you owned an appliance that no longer works and it's just collecting dust in your basement and you need it hauled out.
Comparison In Types Of Junk To Remove
You won't be able to fully determine the cost of the removal service without evaluating the volume of the junk being taken away. However, there are estimates focused on the kinds of junk you wish to dispose of. Depending on the kind of belongings you want thrown out, the professionals may even offer a flat rate. You should also consider the fact that some items will need professionals to haul everything away. Depending on the amount of junk you need hauled away, you should expect the cost to range between $70 and $570.
Electronic Disposables
Removing any kind of electronic junk will probably cost about $60. But the thing that really creates the necessity of this service is whether your location has this service already available with your public departments. For computers, you expect to spend about $50, while a TV will cost around $75. In certain cases, these items will require a proper disposal or recycling, and this will create additional fees.
If there are other electronics that you need to get rid of, you'll probably be expected to pay about $0.20 to $0.40 per pound of the items. If there are multiple items that you're trying to get rid of, you'll find that they will be weighed and estimated with this method of payment in mind. Some other mentionable electronics that homeowners will have removed can be printers, monitors, copy machines, cell phones, and older electronics models. With e-waste, you should keep in mind that these materials are meant to be recycled rather than just thrown away. You may get into serious trouble in the future, depending on which state you live in.
Blown Out Tires
Disposing blown out, useless tires will cost about $60 at the minimum but the cost may increase depending on how many tires you want to get rid of. You should also keep in mind that the condition of your disposable tires will either drive up or drive down the prices.
Although you can have a service to have the job done properly, homeowners may not know that they cannot be disposed of conventionally. Since they're a nonbiodegradable material, tires, old and new, cannot be compacted and will remain in the same shape that they'd always been in. They're also one of the most difficult sources of waste that we encounter on a daily basis.
Luckily, there are different methods for breaking these rubber materials down and reusing them. Newer technology uses a process called pyrolysis, which is the utilization of heat to soften the rubber and use it for fuel. This is the devulcanization process that reclaims the rubber and reassigns different uses for the repurposed rubber.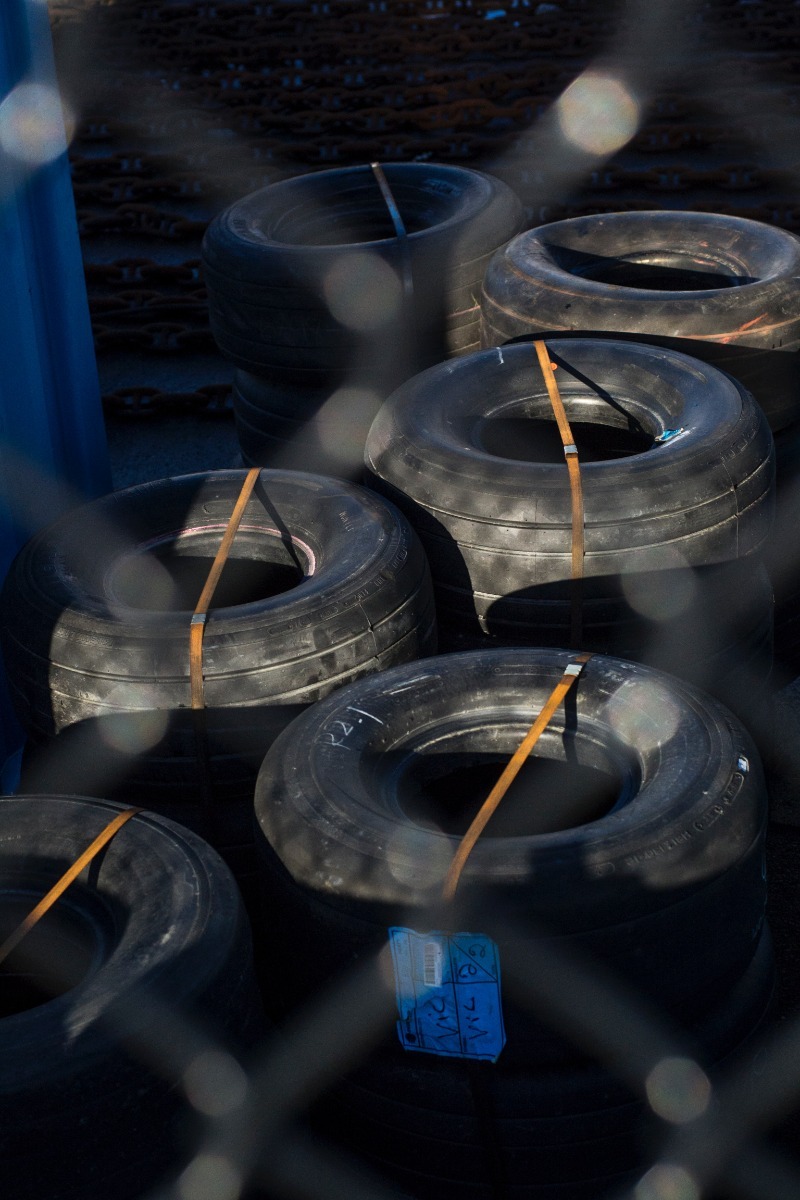 Photo By Reid Naaykens On Unsplash
Used Up Furniture
You can expect a range of costs that would estimate about $50 to $400, in regards to used up furniture pieces. Depending on the kind of furniture you're looking to dispose of, you'll see differentiated ranges for each. A mattress can cost about $50, while an old piano will cost about $85. A couch will probably cost about $100. The reason behind these varying ranges is due to the amount of people it will take to get rid of these larger items.
| | |
| --- | --- |
| Queen or King Mattress | $50-$105 |
| Entertainment System | $90-$250 |
| Couch Or Sofa | $100-$375 |
Broken Appliances
If you decide to purchase and own new sets of appliances, the former and older models that you wish to replace will cost a range from $65 to $150. The removal of your dishwasher will probably cost you about $65, while your washing machine will cost about $75. An old freezer that you want removed will cost you about $100, while the fridge will cost about $100. Homeowners with old hot tubs that they want to get rid of will cost about $150 in costs.
Services In Removing Your Yard Trimmings
Once the task of trimming up your yard is completed, you'll need to figure out how you're going to remove such waste from your home. Although, there is an estimate which will cost you about $18 per cubic yard to get rid of your yard debris and tree waste. Depending on the kind of debris you need cleaned out, the prices of these services will change accordingly.
Although most of your yard debris will accumulate, to haul away about a quarter of yard trimmings will probably cost you about $75 to $150. This service will assist you in cleaning and hauling all the unnecessary dreck. However, this is focused on the space of a quarter acre measurement.
Tree trimmings work a lot differently. Since pruning and trimming is meant to shape up a tree, removing the dead branches and leaves will cost more than removing the standard yard trimmings. The cost of this service will probably be about $100 to $300.
Services In Dirt And Construction Debris Removal & Costs
Unsurprisingly, the cost to remove unwanted dirt and debris from a construction site will probably range from $400 to $460. This kind of service will be most dependent on how much dirt needs to be taken away. On average, this cost range will probably be around ten cubic feet. Keep in mind, the reason why the range is higher is because of the location that the trucks will have to travel in between.
Typically what can be categorized as construction dirt and debris will probably be a certain amount of waste resulting from dispensable materials that need to be thrown away. Sooner, rather than later, if left neglected, these items will begin to pile up. This will include the cleanup costs and the disposal costs. Depending on the amount of personnel involved, the amount of labor could either increase or decrease this range.
Additional Services That Will Be Included
Junk removal professionals will have the availability to offer recycling services, cleanouts, commercial junk removal, and many other services that you may need to request. Some of the previously mentioned sections above will apply to these services as well.
Recycling
Keep in mind that this service needs to be properly executed for certain objects. You need to think about which belonging will need to be recycled, rather than simply removed. For example, a broken appliance will require this because it is a recyclable item.
Cleanouts
This kind of service is available for yards and spaces with an excess amount of trimmings and debris. Costs will vary depending on the access of your yard or space that requires the cleanout. In this case, homeowners will have situations where they're either moving out or their loved ones have passed and their belongings require a proper cleanout. Remember that in cases where you're either moving out or one of your properties have been purchased, the space needs to be thoroughly cleaned out before you leave the premises.
There are quite a few services that offer this but if what you need to sort out is the junk in your home, you'll have a crew of professionals to handle this task for you. Some other cleanouts that you can note can occur for fire incidents, natural disasters, and even floodings caused by weak or old plumbing.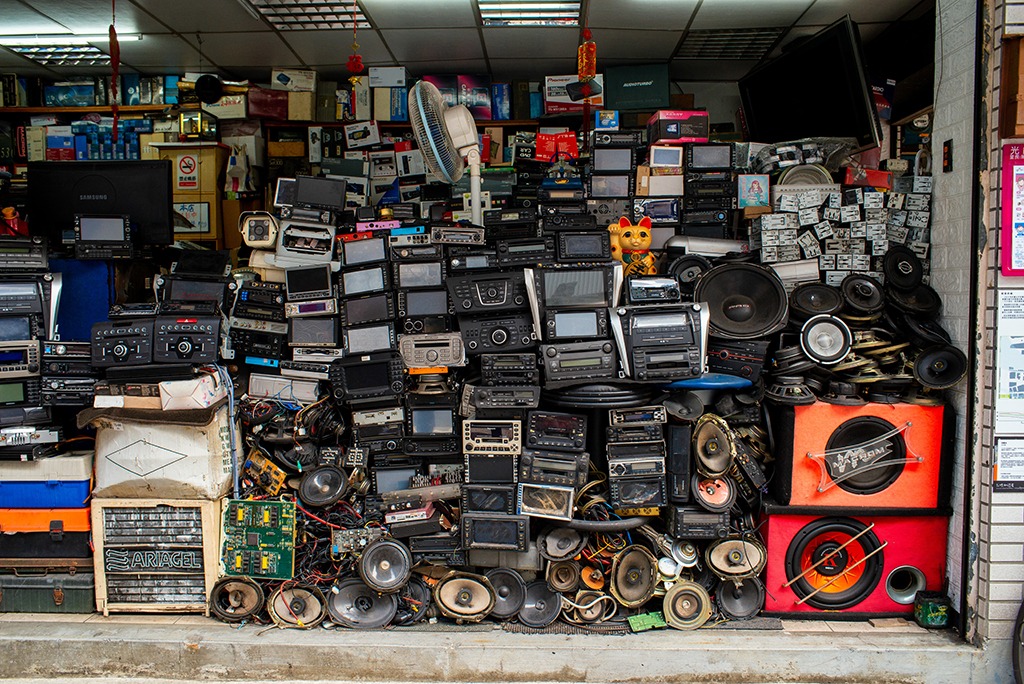 Photo By Andrew Haimerl On Unsplash
Commercial Junk Removal vs. Dumpster Renting
Depending on the kind of job that needs to be done, the need for either a truck or a dumpster will recur this notion. You need to be able to figure out which of these two services or equipment you'll need. The range for a commercial junk removal will cost you about $125 to $1600. If this is not the service you're looking for, then you might be looking for a dumpster to store and haul everything away in one fell swoop. The cost for this service will probably be estimated at around $370 to $1800, depending on which state you live in.
The need for either a dumpster or a truck is determined by the size and weight of the trash that needs to be removed and disposed of. It's entirely your choice to figure out what kind of service works best for you, in terms of the waste, junk, or trash you need to take out. The convenience of renting a dumpster is being able to haul everything together in one attempt. You have the choice of renting out a dumpster that is measured from ten to 40 cubic yards.
Hoarding Cleanouts
A habit that could cause more complications in the future, hoarding is an issue that is quite often overlooked. With so many prospects that are available today, you can see just how many routes you can forgo when understanding the scope of processing what kind of junk and waste needs to be taken care of. Although it is quite a challenge to overcome the habit itself, a professional cleaning service may be able to help you transition out of the pattern. You should expect to pay about $1 to $7 per cubic foot.
Disposal By Landfill
Your junk needs to be sent to another location to completely dispose of everything you want removed. The landfill is usually and most commonly the area where junk and trash are moved to. If you decide to get the job yourself, the cost you'll be expected to pay will be around $50. But with the help of a service, you'll be expected to pay about $70 to $150 with the average volume. You're probably wondering what goes into a landfill. Food waste, paper, glass, plastic, and many other products that could be possibly composted or recycled are all arranged together to be sent to the locale. Unless you have the correct questions to ask your professional service, they'll most likely send all your waste and junk to the nearest landfill.
Removing Hazardous Waste
You're probably pondering what constitutes or qualifies as hazardous waste. Well, to best describe hazardous waste is defining this as any substance or matter that can cause serious and harmful effects against the health of both the environment and people. Anything that is either ignitable, corrosive, reactive or toxic, can be considered hazardous.
In certain cases, even water damage can perpetrate these conditions onto affected materials. So in a way, there could be a scenario where homeowners will be afflicted with both damages and materials they'll have to dispose of. For strictly the disposal service, you can expect about $60 to $125. There are some professional removal companies that may charge you between $1 to $10 per item instead.
Composting
What's really useful for the environment is that food waste and yard trimmings can actually be composted. Rather than simply being sent away to another location with other waste, you can use this chance to make fertilizer. About 30 percent of the disposal services make up compostable materials. Depending on the volume, you could spend up to about $70 to $100 to have the professionals take it away and do the task for you or you can find out the ways on how to compost yourself.
Permits Might Be Required
In certain situations, depending on the state you live, there may be a permit requirement for this kind of work to be done. Luckily, this is something that won't add to your headaches because the professionals you decide to work with will already have this in mind. However, to ensure you don't have any repercussions or complications in the nearby future, inquire your specialists and see if they have the proper paperwork to complete the job.
Finding Multiple Estimates Through House Tipster
Although the actual removal of all the debris, junk and waste will be the most fruitful and frustrating part of the process. Keep in mind that there are multiple professionals with similar estimates. But with such instances, you'll want a simpler method in finding exactly who you'll need for the job in front of you.
House Tipster can be the relief you'll need to alleviate any of your wandering headaches. With our web tool, you can have all your questions answered by directly messaging the service professionals at our disposal. If you're having trouble finding the perfect professional for your upcoming projects, you can find someone with the right affordability, availability, and expertise in your area.
Featured Photo By Lance Grandahl On Unsplash