If you've ever thought about distressing your wood furniture, you've likely been met with tutorials demanding copious amounts of sanding, painting, staining, and sanding some more. Sounds like one of those "weekend" projects that end up taking two weeks. But, there is an easier way. Here's how to easily distress wood furniture using petroleum jelly.
Prepare Your Furniture Piece
You'll need to select your piece of furniture for distressing, choose a paint color, and decide whether or not to stain. Remember that the wood beneath will be peeking out from the paint color. If your piece is light colored wood and you choose a light paint color, you may want to stain your piece a darker finish before painting, in order to create a more noticeable contrast between the paint and the distressed areas. Lightly scuff or sand the piece, and remove any hardware.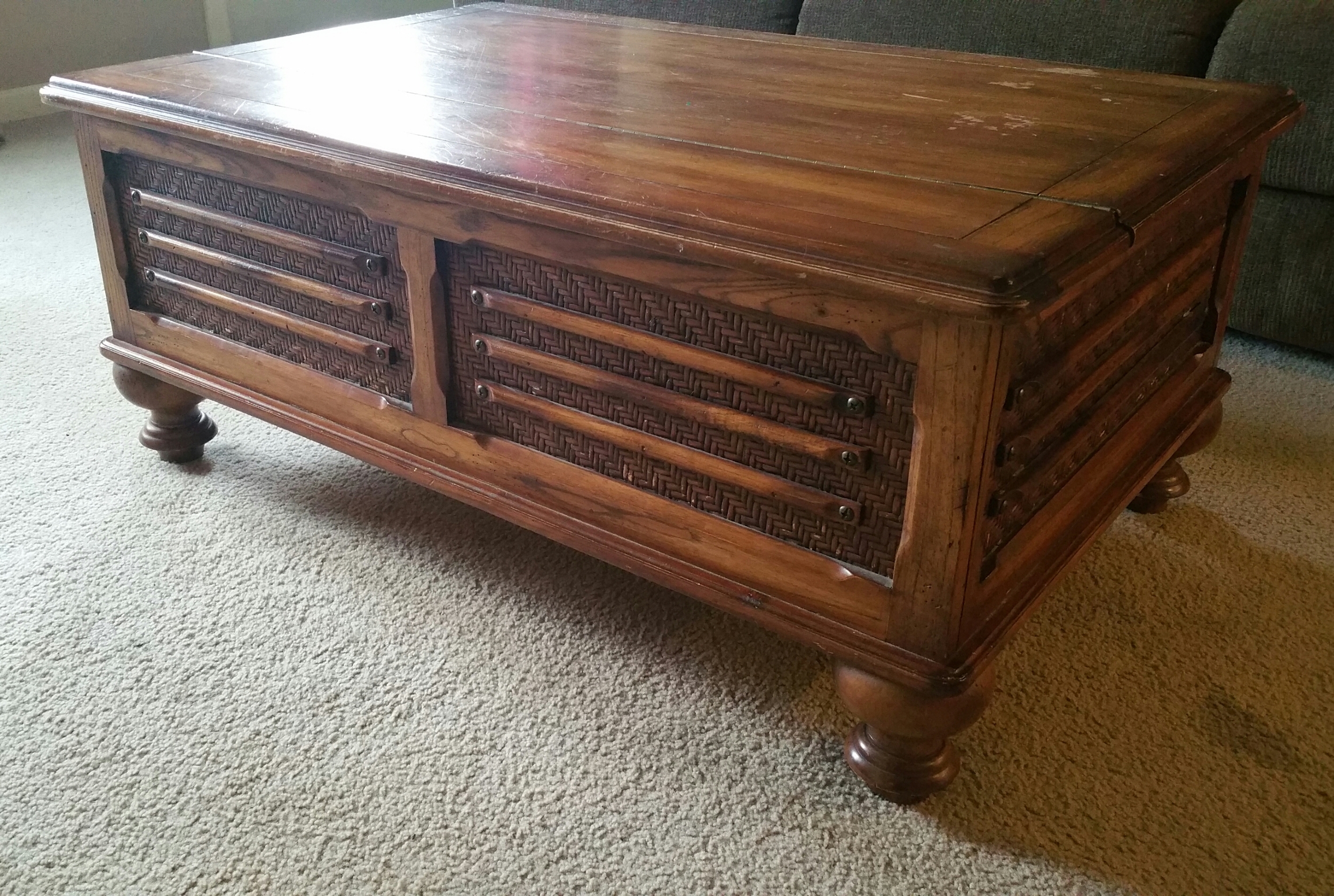 Choose Where to Distress
Walk around your piece of furniture and try to imagine which parts would incur the most natural wear and tear. Look for corners and edges that would be likely to be bumped repeatedly or scuffed during a move. Apply a thick coat of petroleum jelly to these areas. This will prevent the paint from adhering.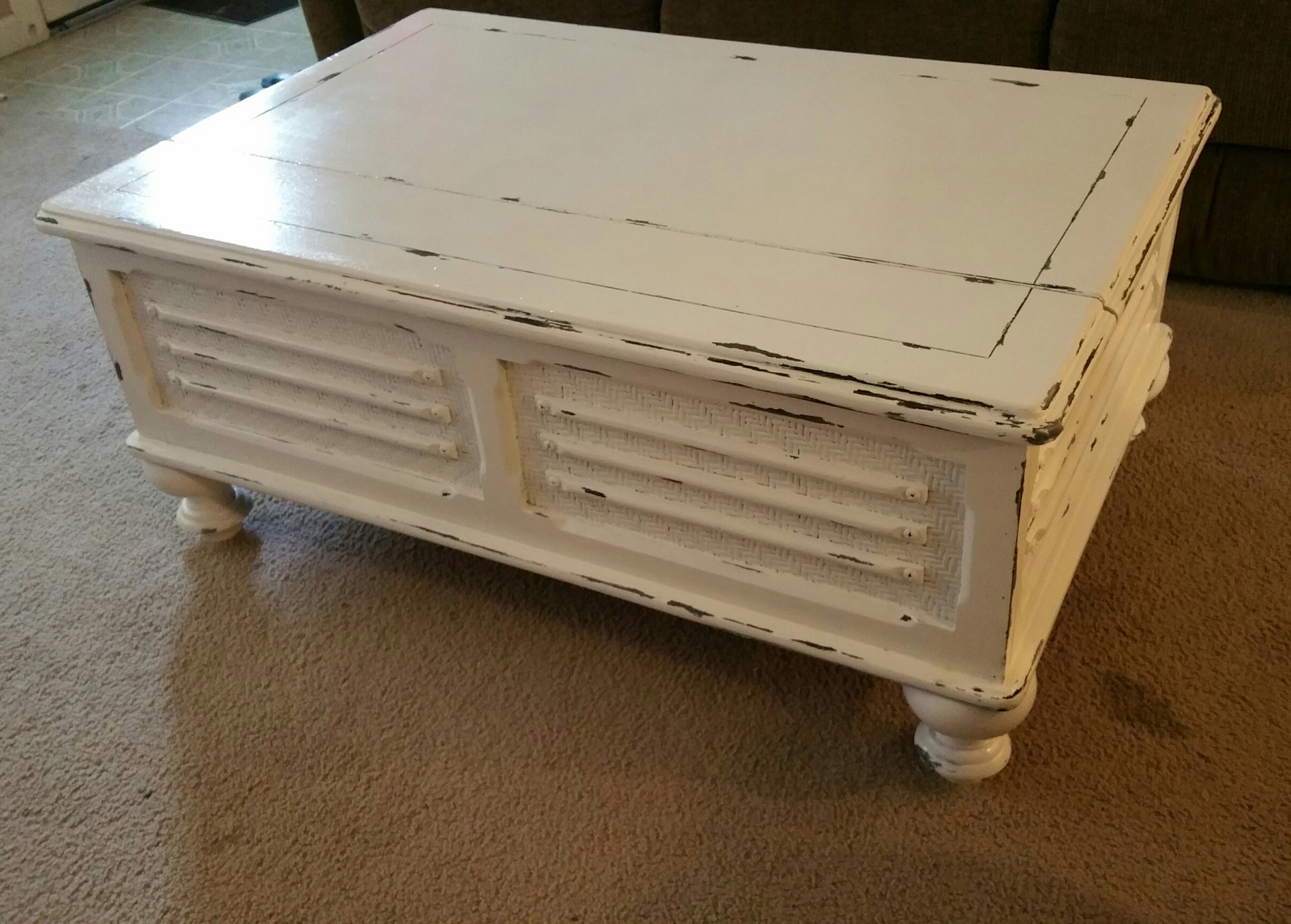 Paint As Usual
Prime and/or paint your piece as you normally would, painting over the areas you selected and covered with the petroleum jelly. Apply as many coats of paint as need, and allow to dry for the time recommended by the paint's manufacturer.
Wipe Paint Away From the Distressed Areas
Once your piece is dry, take a clean, dry cloth and wipe the areas where you applied the petroleum jelly. The paint will wipe away and you will be left with perfectly worn-looking areas, with no additional sanding!
Apply Optional Protective Coat
If the piece of furniture you selected is one that will be frequently used, such as a dining or coffee table, consider adding a coat of clear polyurethane to protect from unwanted chipping around the distressed area. This is not necessary for more decorative pieces that will not be used heavily.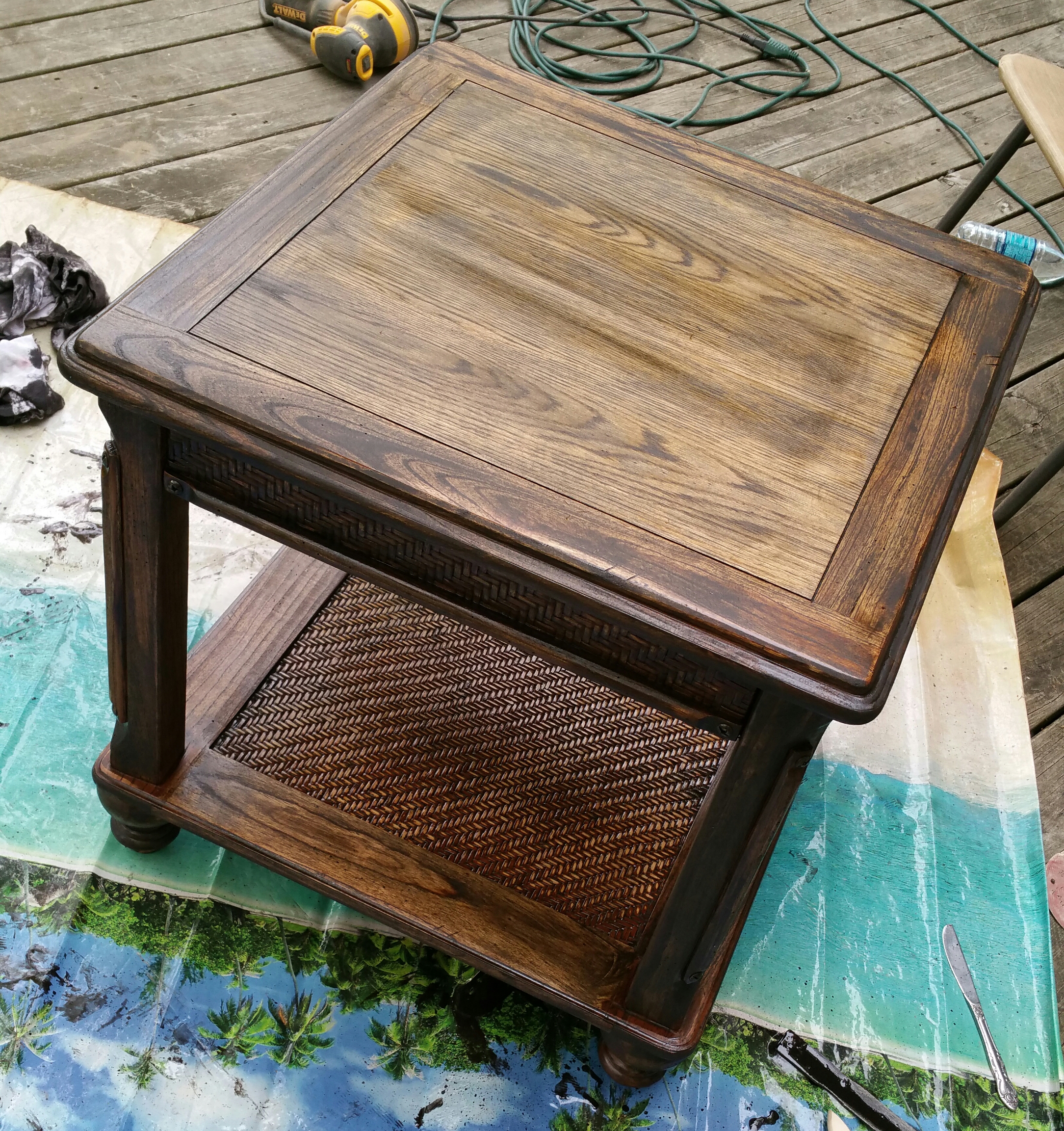 Don't let the fear of many steps and endless sanding stop you from enjoying beautifully distressed furniture. Grab some petroleum jelly and try out distressing made easy!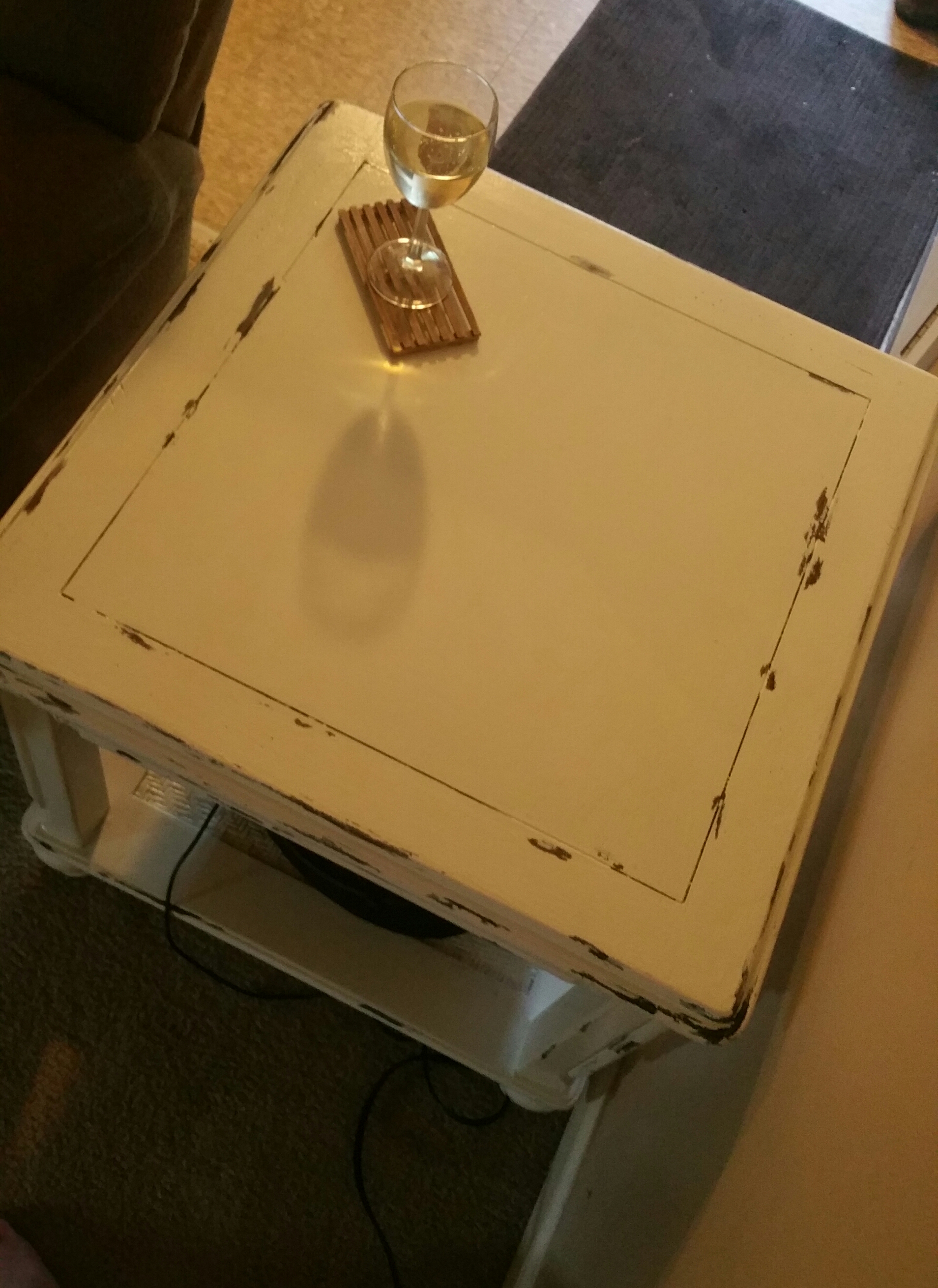 Images used with permission, courtesy of Alison Kero