Tourist traps aren't always a bad thing. They can help keep memories of a special vacation alive by providing a fun and economical way to decorate your home. The shops and kiosks in your favorite vacation spot have a great offering for the keen eye. You'll find a cache of unassuming cards and posters just waiting to be turned into decor.
Pictures, postcards, and greeting cards can be framed quickly and inexpensively. Placed in vignettes around your rooms and in groupings on your walls, these mementos will keep your travels at the heart of your home and be great conversation starters for guests.
Postcards
Postcards are the ideal subject for framing. Most are 4-by-6 inches, making them an easy fit for common sized frames. There are a variety of images available as well, both professional photography and artwork. Look for reproductions of antique postcards or vintage tourism advertising.
Greeting Cards
Greeting and note cards featuring local scenery and iconic buildings can be found in many tourist destinations. Keep in mind they are not always a typical size, such as 5-by-7 inches or 4-by-6 inches, so you may not be able to find a frame to fit unless you can crop them somehow. Cards are an excellent source of some truly beautiful artwork and local color.
Posters
This is where the vintage tourism ads really shine. Reproductions from the early railway industry at the turn of the century are particularly interesting, as are those featuring en vogue destinations from another time and historic events such as the World's Fair. Inexpensive posters can be found in gift and souvenir shops and local bookstores as well. Generally a good size for framing is 8.5-by-11 inches or 8-by-10 inches.
Local Talent
Look for items featuring local artists. While you may not find cards or posters featuring local talent, you may find an artist in your favorite locale whose work conjures wonderful memories of time spent there. Don't despair if you're not able to invest in a piece of art; many artists offer note and greeting cards featuring their work for a fraction of the price.
Use Your Imagination
Don't limit yourself to what you can find in shops and galleries. One of my favorite pieces is a business card from a bed and breakfast where my husband and I stayed in Ireland. One side featured a watercolor of the inn that perfectly fit an ornate 3-by-2-inch frame I paid pennies for. The elegance of the little frame is a wonderful contrast to the simplicity of the watercolor.
Your Own Photos
Don't shortchange your own abilities. Take a creative eye to the photos taken by you or your travel companions. You might be surprised at your own work. With a good photo shop program on your home computer, you can crop and enhance pictures to suit your needs. Arrange one of your own trip pictures with cards framed of the same scene or area. It gives special meaning and kindles conversation.
Find the Right Frame
If your goal is to keep your travel art project on the cheap, buying a pricey frame or having items professionally framed will not get you there. There are myriad styles and sizes of frames and mats that are affordable. And if you can find one around the house to re-purpose, well then, its free! The ideal frame can be found at discount and dollar stores, hobby stores, and second hand shops. I've even had some finds at the grocery store. Keep your eyes open.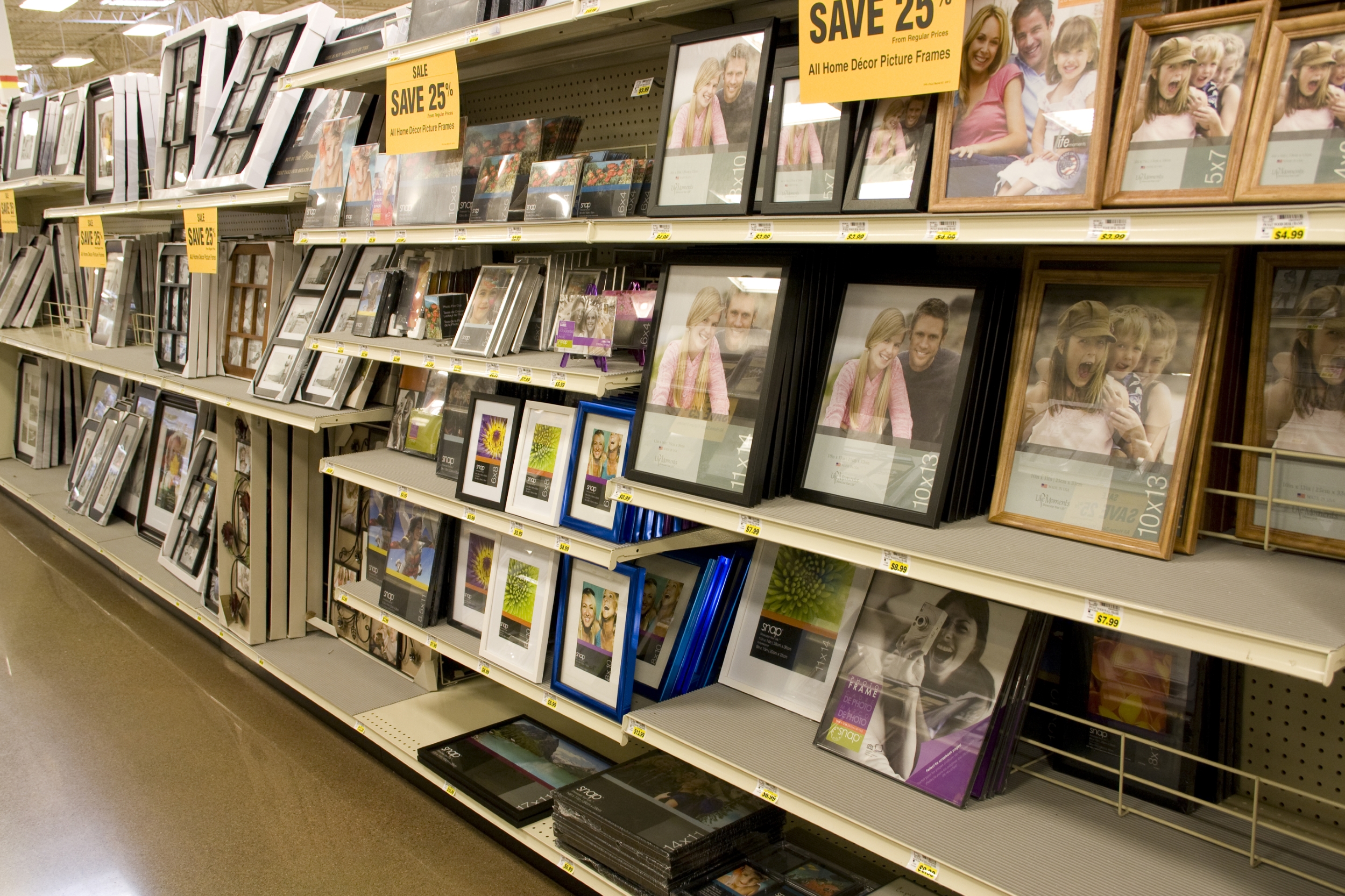 Photo by Jackbluee on Dreamstime
This really sums it up!
While in a gift shop in Cardigan, Wales, some watercolor note cards caught my eye and I had to have them. As I was paying up, the clerk pointed to an elderly man exiting the shop and said, "See that gentleman there? He is the artist." It was great! Once home, I realized a picture I'd taken of an ancient Welsh church was nearly identical to one of his watercolor cards I bought at the shop. It's now grouped in my home with that framed card and another featuring his work. What a lovely memory.
On your next trip, whether it be around the corner or around the world, don't hesitate to check out the shops and stores aimed at tourists. Your next heirloom could be hiding in plain sight.