Like a little black dress, some things in decorating never go out of style, and decorating with black & white photos is one of them.
For some reason, they can appear to be a little aloof (we might see them as being reserved for interior designers and displayed by fine artists in a showroom) yet they are probably the simplest and least expensive way of decorating our walls.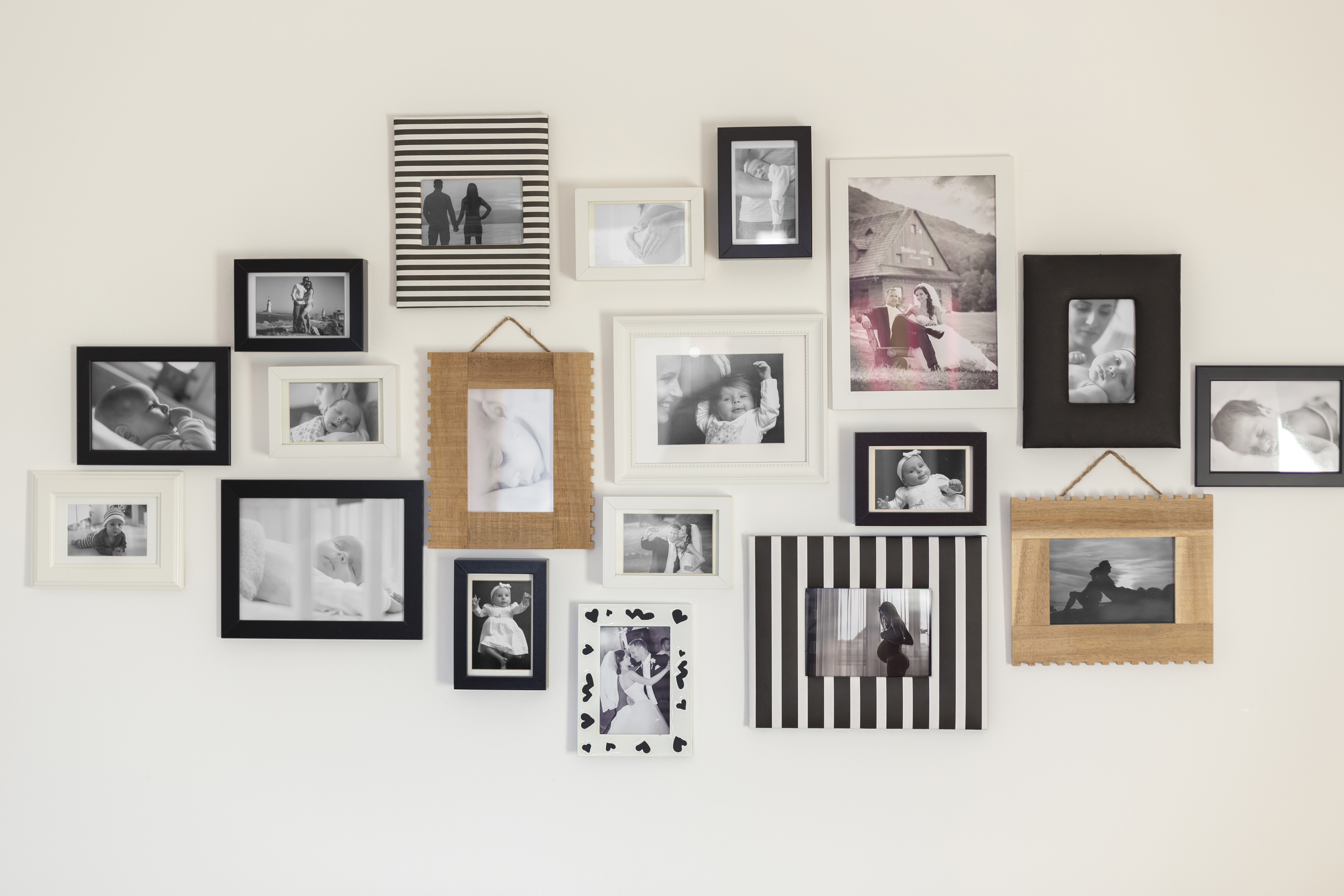 Photo by OndroM on Shutterstock
When we're looking to decorate, often our first thought is that we must have art, and we head off to the store to buy some. We spend hours sifting through generic prints, looking for something that we like (and something that will go with our own home decor ideas). We start to look for something that will "match," and we are doomed. At best, we come home with something that also belongs to several hundred other people, and at worst we come back with nothing but wasted time.
Decorating with black & white photos is a quick shortcut to personalizing our homes while solving almost all of our empty wall problems. Here's why:
They're Artistic
Whatever you print in black & white will instantly look more artistic without any effort at all. Take a look at this beach photograph I took of my mom and daughter. It's nice, but when I converted it to black & white, it took on a whole new meaning, and instantly looked more interesting (almost haunting, because it makes us curious).
They're Timeless
Black & white photographs have a romantic and timeless quality to them. The different tones make us want to look at them over and over again, and for some reason they allow us to notice far more details of a scene. An old photograph from the 1970s can look silly and dated (not usually appropriate for display in a modern home), but if you convert it to black & white, it instantly has a depth of character that makes us appreciate it more. We want to hang it on the wall instead of putting it back in a scrapbook.
They're Not Fussy
Any image can be made into a black & white piece of art. It doesn't have to be specific to a certain photographic subject, style, or era. And one of the best parts is the light doesn't have to be perfect. In fact, the more shadows and imperfections, the better — no more waiting for the sun to come out, or your photograph subjects to be perfectly posed.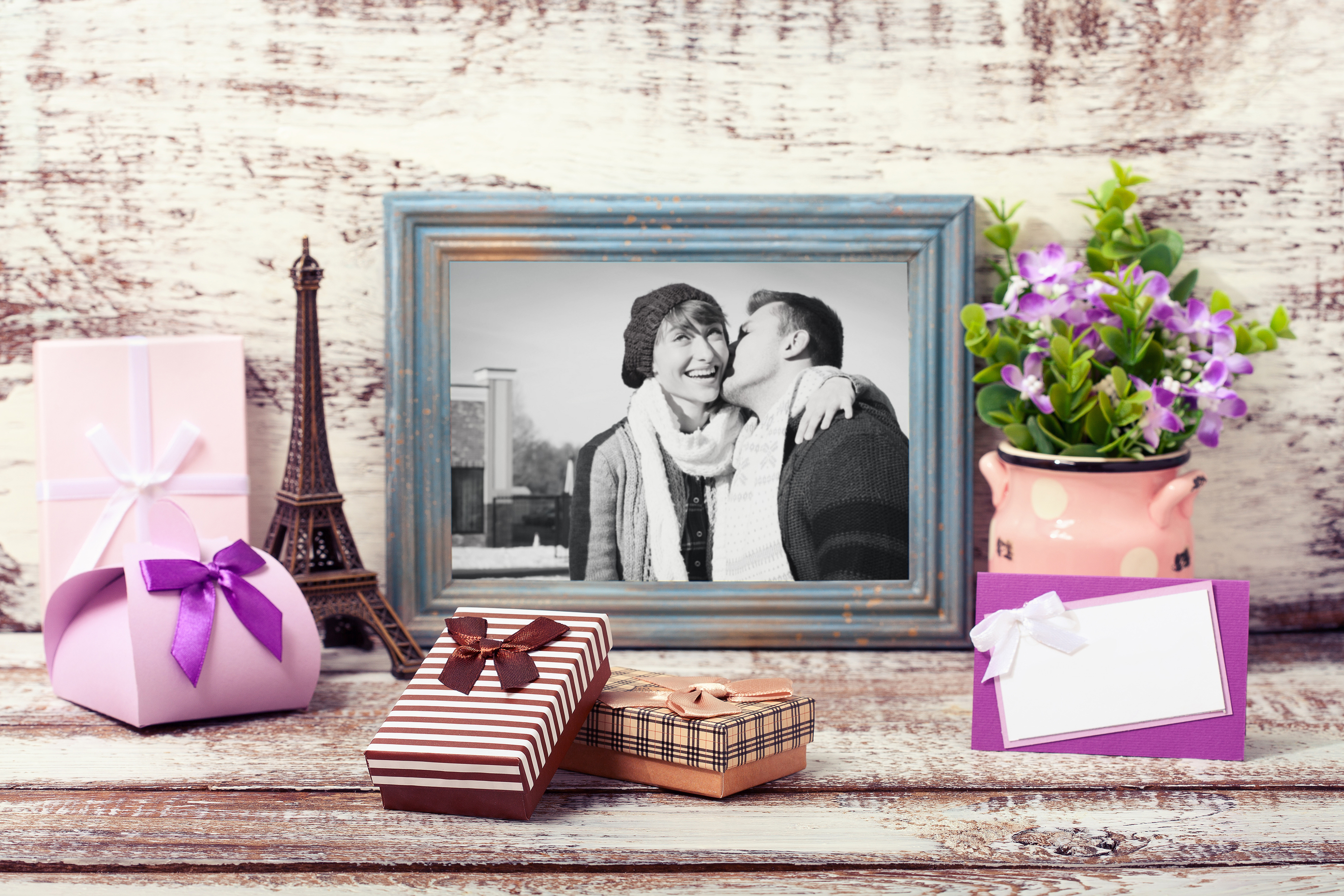 Photo by Victorrustle on Dreamstime
They're Creative
Even if you don't have a creative bone in your body, creating your own framed black & white photos will completely change the way you feel. It can take you (and your home) to the next level of creativity. Don't be afraid to crop a photograph, or highlight your favorite part. Just play with a photo editing program or two until you are happy with what you see.
They're Everywhere
Once you start looking, you'll see that black & white photo ideas are everywhere. They're inexpensive and you can create them quickly!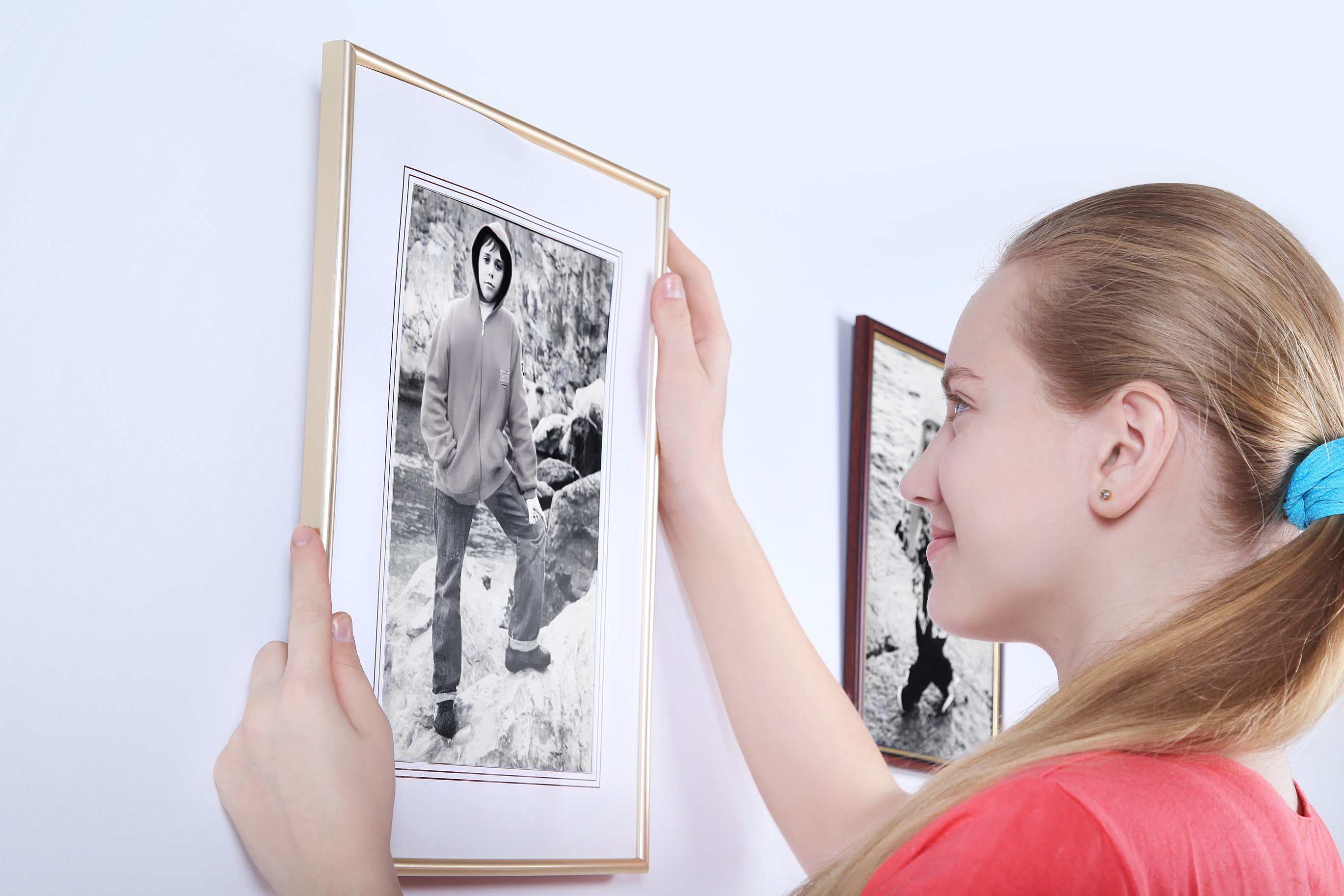 Photo by Vera Volkova on Dreamstime
You can often find cheap printing services for your black & white photos at your local pharmacy, large retail store, or supermarket. Usually costing less than $10 per 8x10 print, the store's online service will often let you change the photograph to black & white during the ordering process.
When framing your black and white prints, simplicity really is best. Choose a black frame with a white mat, and if you're unsure about what size to use, take your print to the local store, and hold your print inside their frame to see. Most home stores have quality frames with mats already in them, so you can easily try before you buy.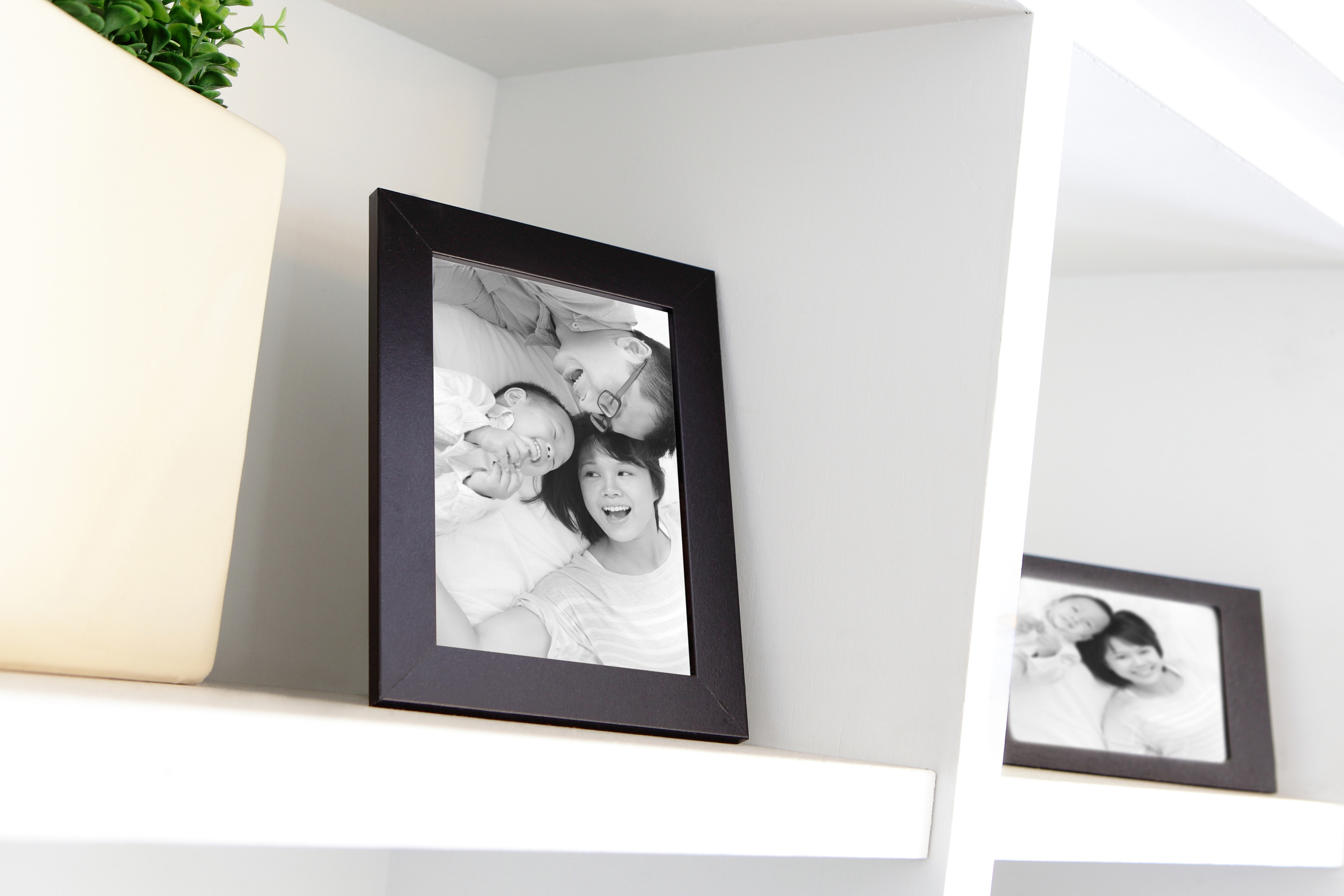 Photo by Shao-chun Wang on Dreamstime
They Blend
Although black & white photos may stand apart from whatever your overall home interior design inspiration is, they can still easily blend in with any style. From the most casual of bungalows to the most formal of homes, black & white photographs will fit right in with a quiet, unobtrusive sophistication.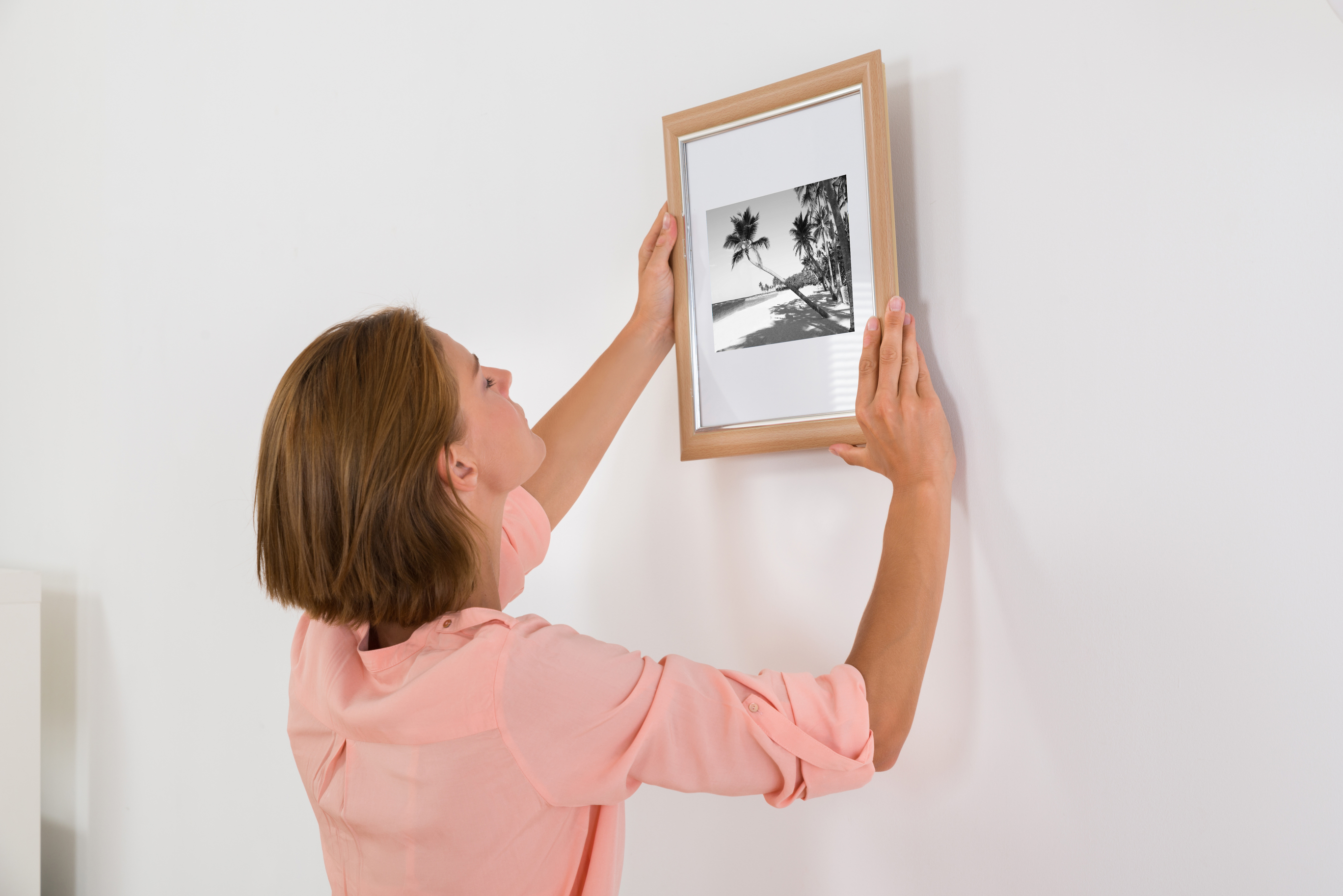 Photo by Andrey_Popov on Shutterstock