Unless you live in a museum, nicks, scratches and marks on your wood furniture are a part of life. It hurts to see a scratch on your new coffee table or a ring on your dining room table from a carelessly placed glass. But take heart. There are tried and true remedies that are quick and inexpensive.
There are a few things to keep in mind before starting your repair project. Be sure the surface you're repairing is clean and free of grease or buildup. If there's wood that's pushed up such as a ridge around a gouge, you can sand it down with a fine-grit sandpaper before you start the repair, being very careful not to cause further damage.
After your repair is finished, buff your piece with a soft cloth to bring it to a nice glow. Remember that these little mishaps are what gives each piece its own original patina. But a furniture casualty doesn't have to be a catastrophe if you have a few everyday items at the ready.
1. Crayons
That's right: a crayon. While you can purchase furniture repair crayons specifically made for this purpose, you can also just use one from your kid's crayon box. Pick a color that matches your injured piece as closely as possible. It's usually best to go darker rather than lighter. Simply fill in the scratch or gouge with the crayon. Then take something with a straight edge, such as a credit card or a driver's license, and carefully draw it across the repair to level it out and remove any excess wax.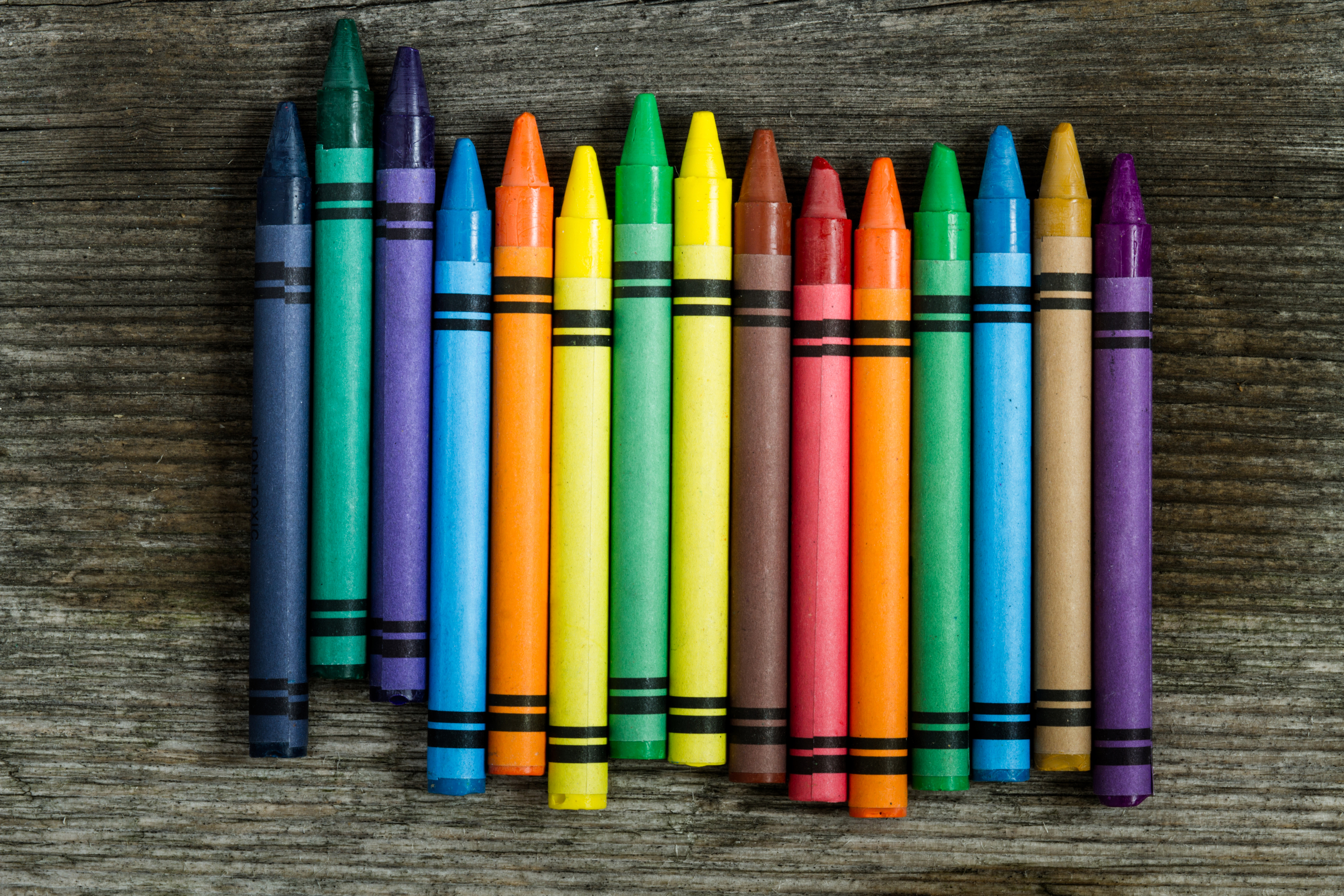 2. Permanent Markers
There are myriad uses for permanent markers, and camouflaging furniture injuries is one of them. The sharp tip of a marker helps with accuracy, and the ink absorbs nicely into the wood. Be sure to have a damp rag on hand for this repair as you will want to wipe away excess ink from outside the damaged area before it becomes… permanent.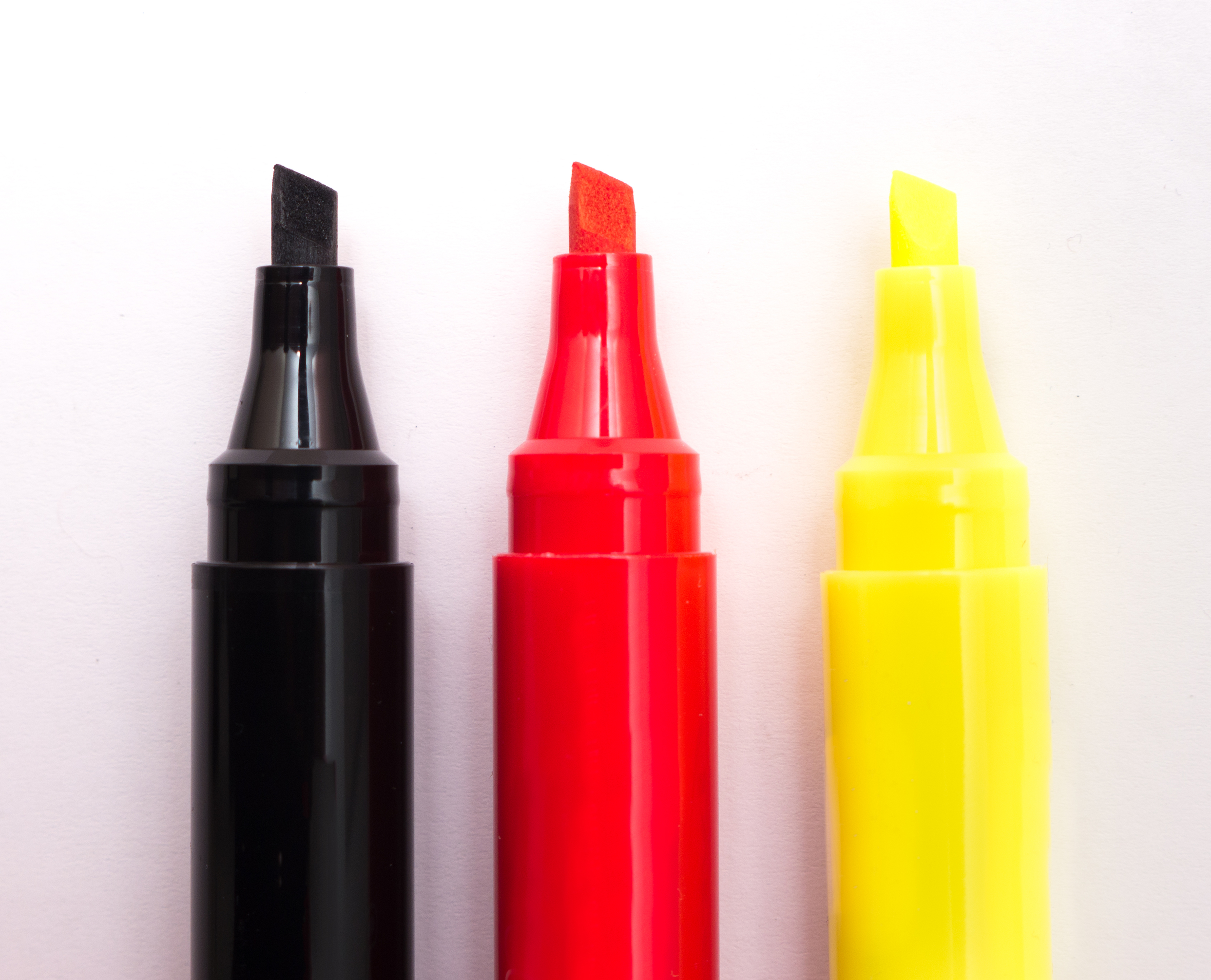 3. Clear Nail Polish
While nail polish has long been a remedy for runs in pantyhose and tights, it's also nice to have around when a chip or nick appears on your wood surfaces. Place a small amount of clear polish into the spot. You can always add more. In this case, slowly but surely is best way to go to prevent polish running onto undamaged areas. Once the polish is set, sand it gently with fine sandpaper if necessary.
4. Mayonnaise
Now we're talking good old-fashioned mayonnaise for this, not salad dressing. When one of those nasty white rings is left on your table from someone's misuse or non-use of a coaster, pull out the mayo. Apply the mayonnaise to the ring and let it sit for several hours. Then wipe away the condiment with a soft rag. The oil in the mayo should correct the ring. If it's a stubborn one, simply repeat the process.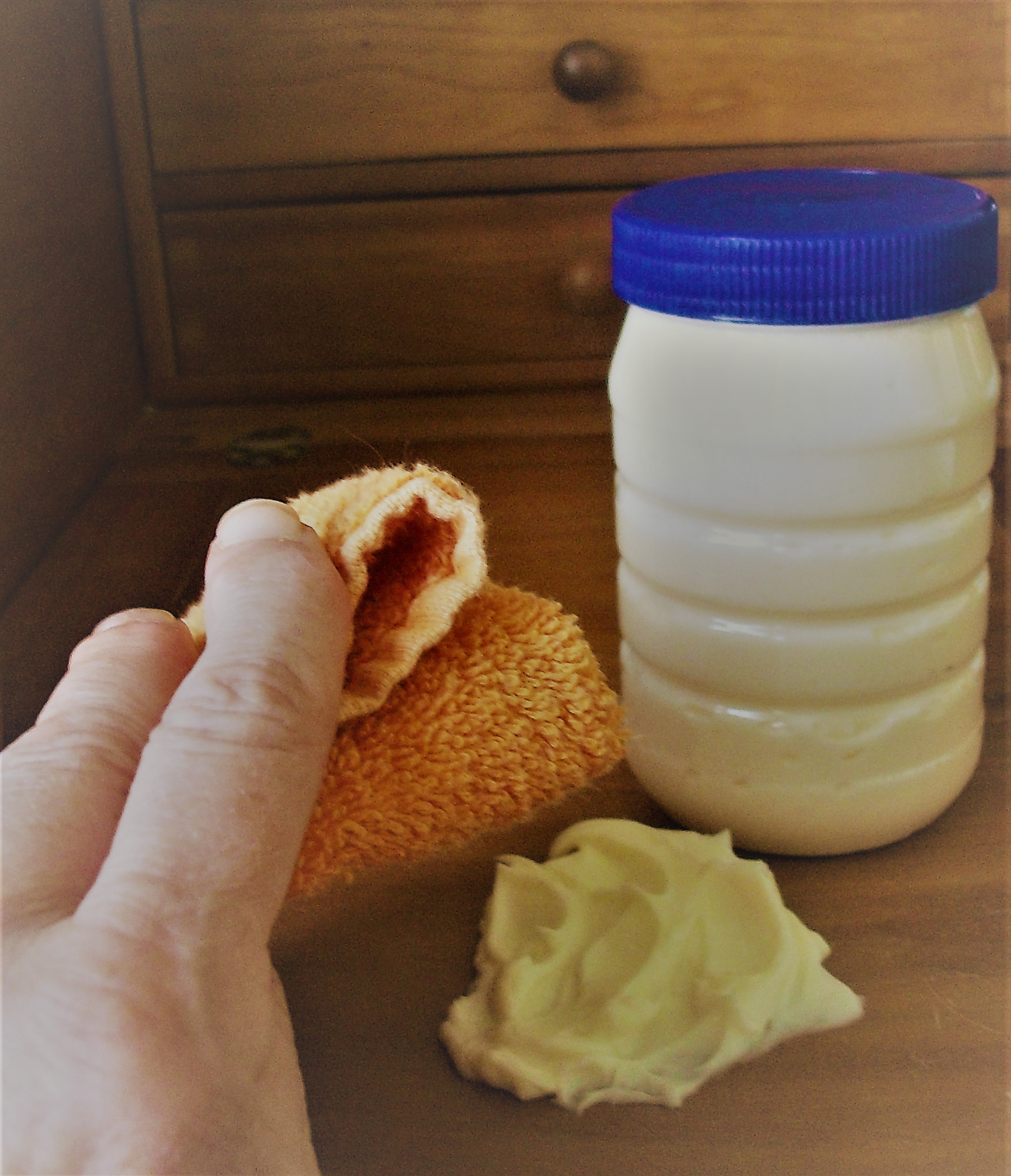 5. Vinegar
More help from the kitchen! Vinegar is like a miracle drug. It seems to have all manner of household uses. There are a couple of ways to use vinegar for repairing and rejuvenating furniture finish. It all involves pairing it with cooking oils. A mix of equal parts vinegar and olive oil can be applied to tired finishes like you might with tung oil or varnish to bring a piece back to life. It can also be used to correct damaged areas. Combining 3 parts canola oil and 1 part vinegar can also be used in this manner. Just apply and let it do the work.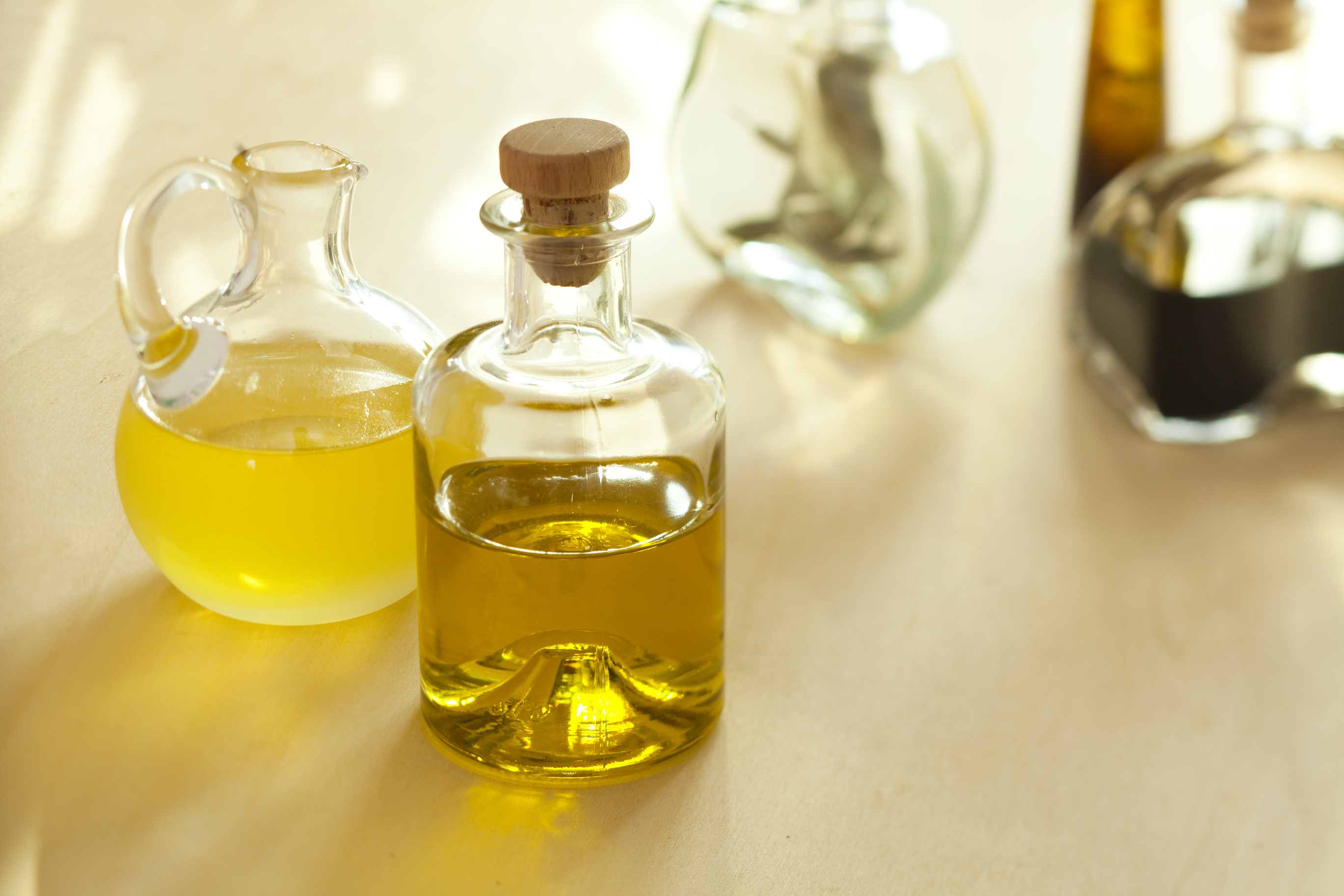 6. A Damp Cloth
A great tool for cleaning/dusting your furniture is a slightly damp cloth. This simple method will clean dust and grime from the surface without leaving static or wax to attract more unwelcome detritus.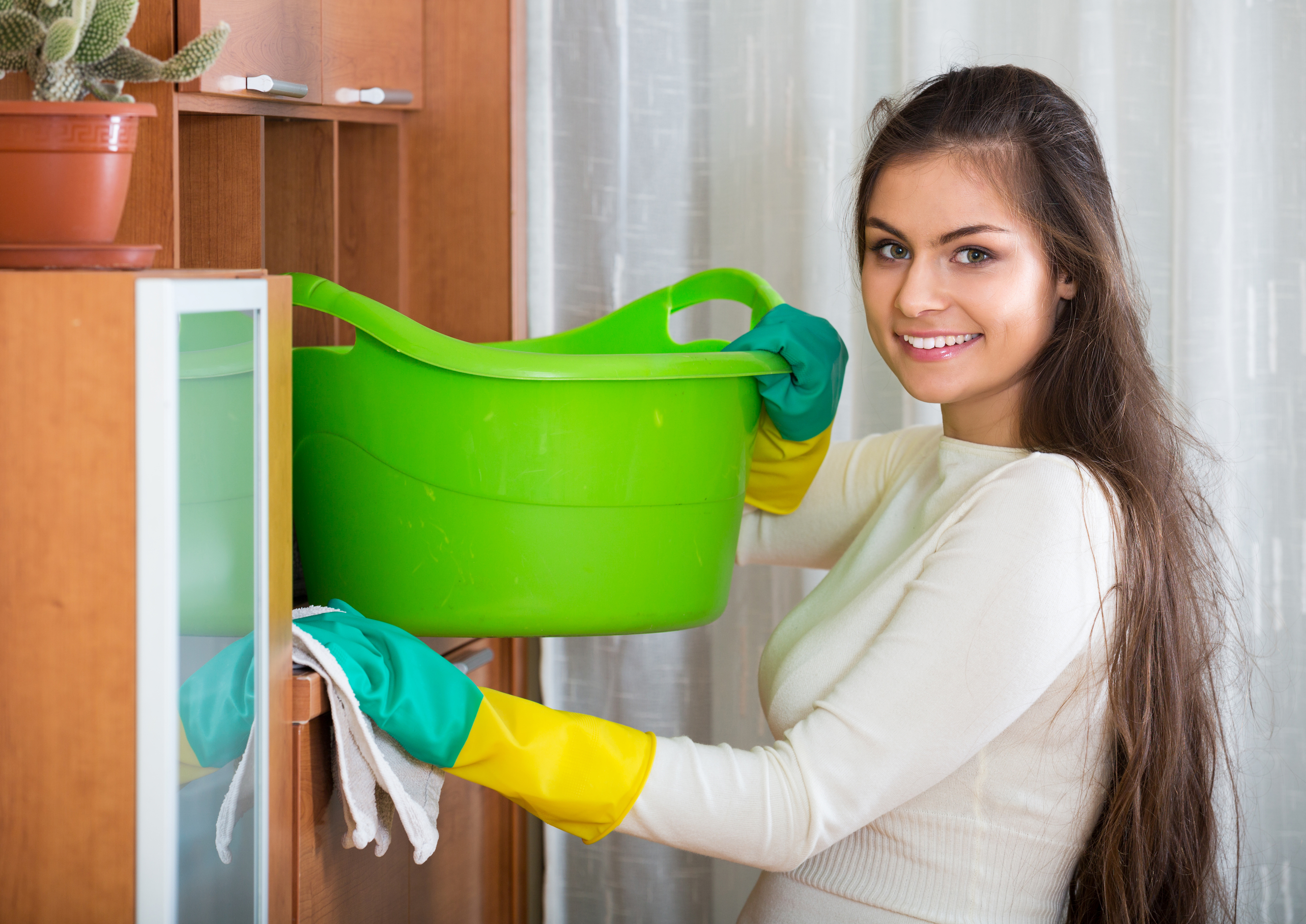 Hopefully at least one of these six tips will have your dinged-up furniture looking like new.
Images used with permission, courtesy of Patrice Frantz and www.dreamstime.com