Do you drool when you watch those interior decorating shows, and wonder how to make your kitchen more elegant like the ones on TV? Me too!
Even though I don't think we actually cook more than we used to, everyone seems to want a beautiful kitchen – one that feels luxurious, and implies that we spend hours entertaining dinner parties when sometimes all we do is butter a slice of toast and sip a cup of coffee at the sink. But, whether we do or we don't, there are a few designer tricks that can make any kitchen feel fabulous.
1. Ignore the Trends
Posh people (and elegant kitchens) are original, and exude a sense of confidence that scoffs at the idea of trend-hopping. Besides, luxury interior design has to appear effortless, and following trends is exhausting. Stick with classic kitchen design ideas like well-made solid wood cabinets and quality tile (or hardwood) floors.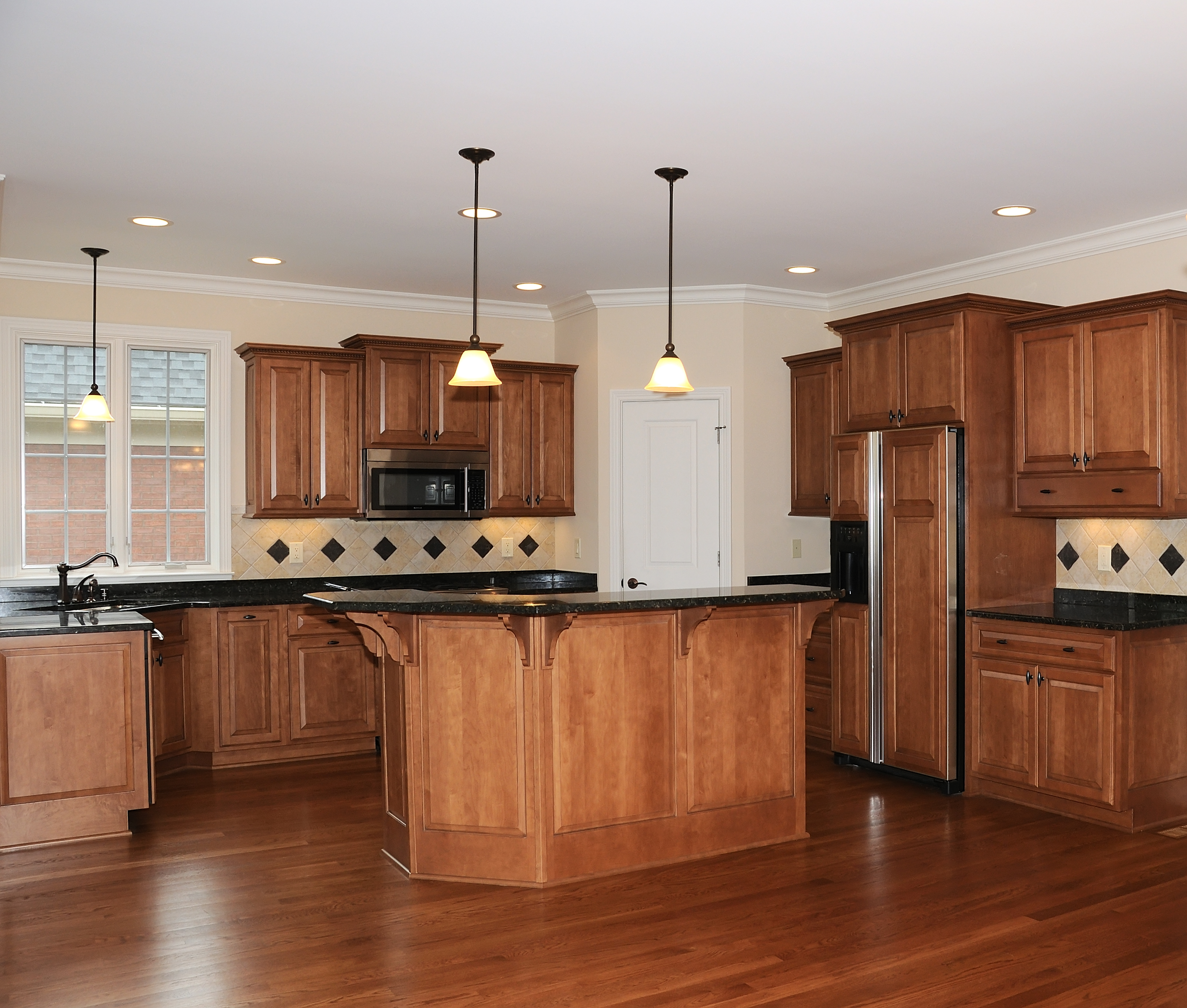 Photo by AnnieAnnie on Big Stock
2. No Fakes
Avoid imposters. If you can't afford your favorite subway tile, please don't buy the plastic adhesive sheets from the hardware store. We can tell. A good budgeting trick is to decide what you want, and then buy the simplest, most authentic version of that item. Let it work in the background in a supporting role, while the luxurious items take the lead.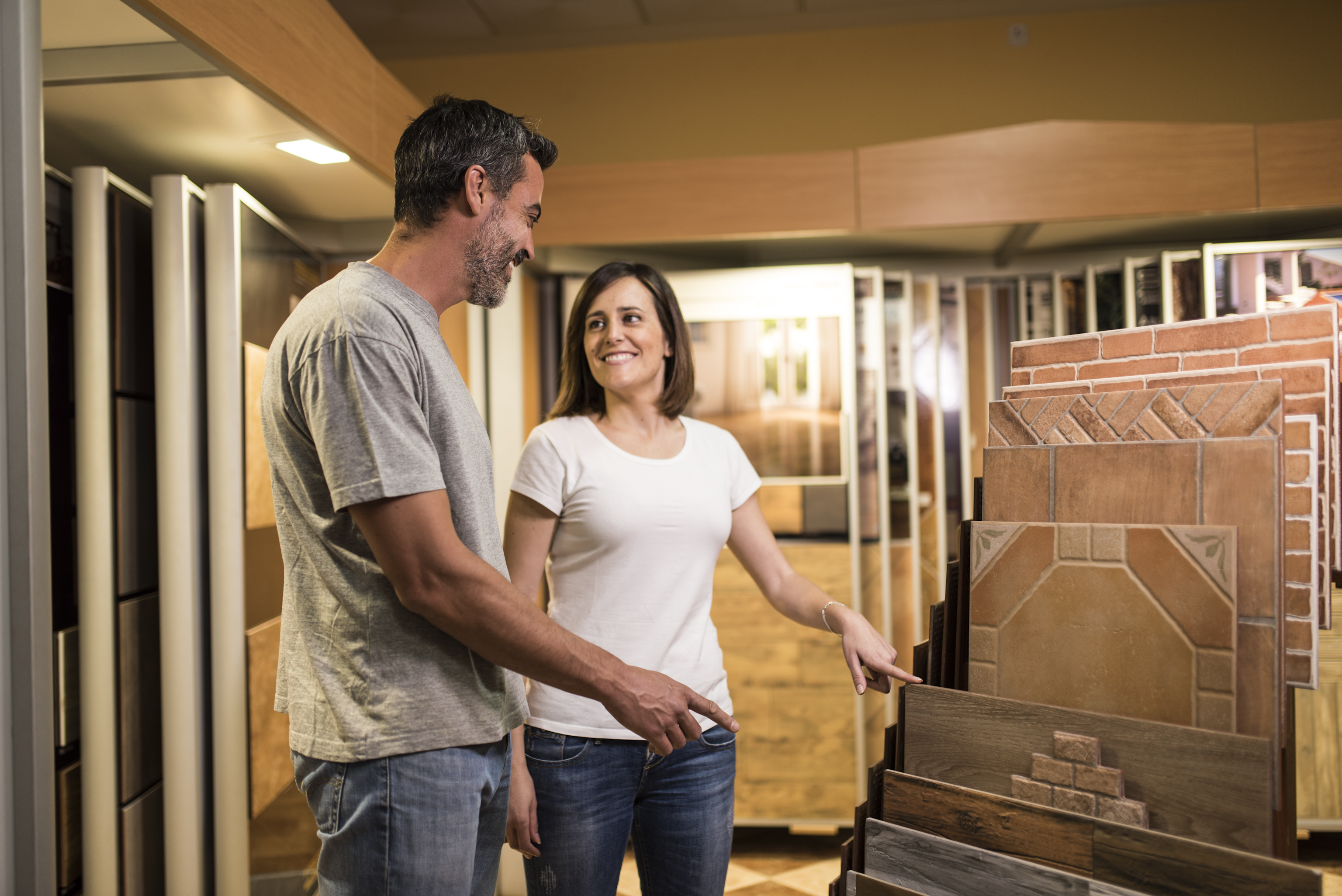 Photo by FotoAndalucia on Adobe Stock
3. Make a Statement
Have one absolutely fabulous piece in your kitchen. Whether it's a (real) vintage light fixture, a top-of-the-line stove, or a floor that took eight months to arrive from Europe, have something unique and (slightly) jaw-dropping.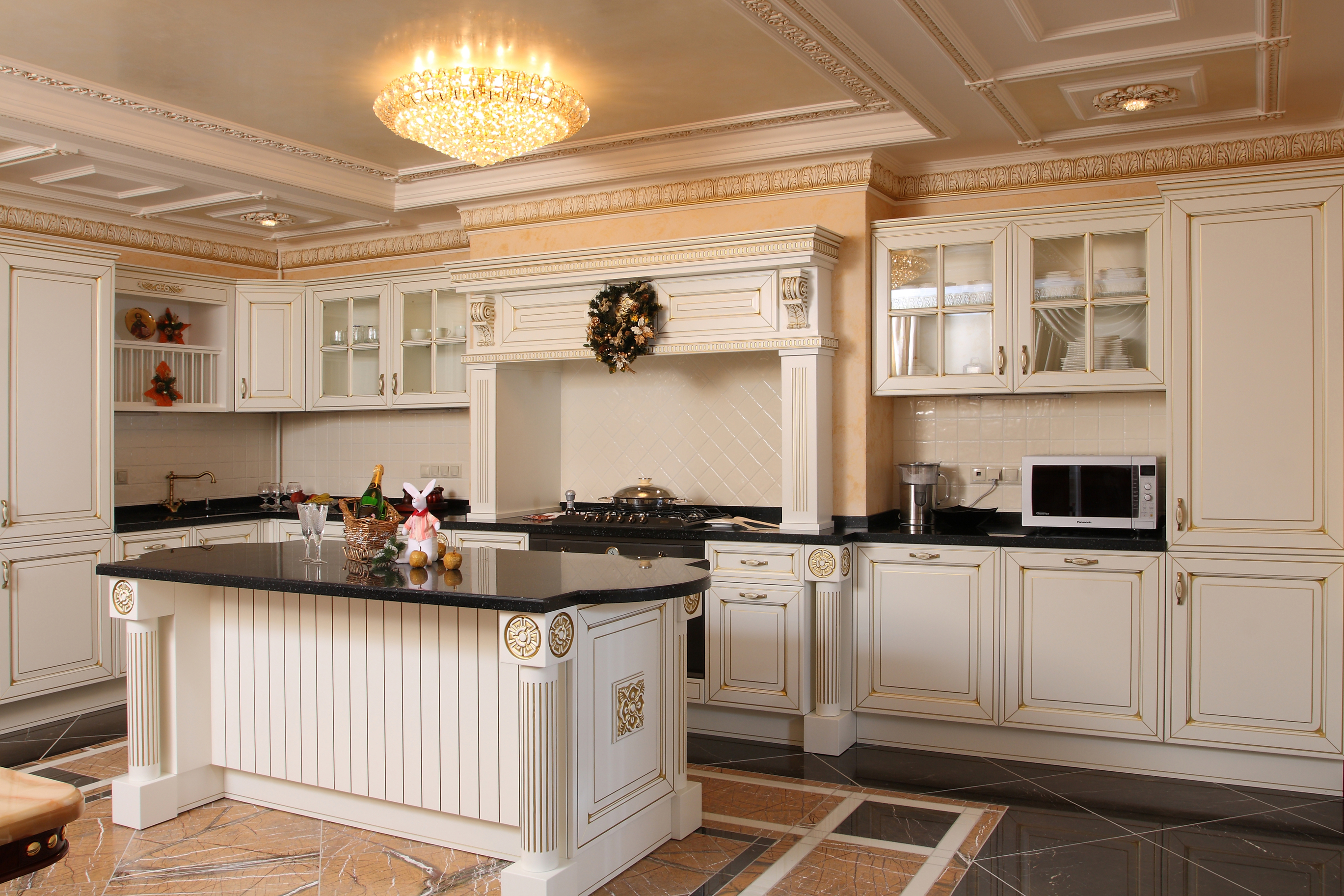 Photo by Sergey Chirkov on Dreamstime
4. Don't Brag
Quietly enjoy what you have. Share your kitchen renovation inspiration when people ask, but let others make the first comment.
5. Add Something Unexpected
Not everything has to be bought from the kitchen planner shop. Make your kitchen more interesting by treating it like a family room, and adding an item that isn't usually found in a kitchen (e.g. a Persian rug, a wall of photographs, or a big comfy chair for people to lounge in).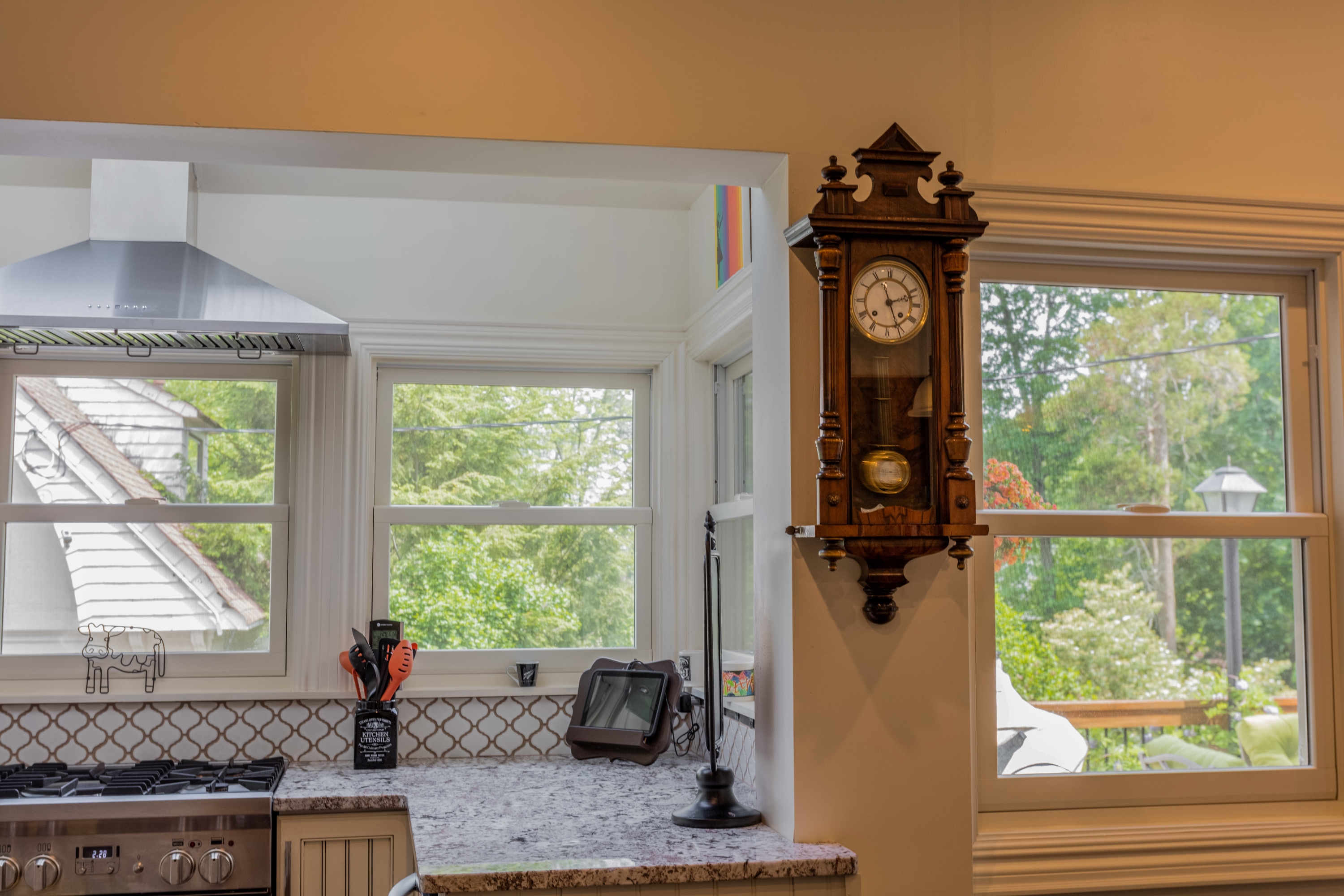 6. Choose Hardware Wisely
Nothing cheapens a room like dated hardware, or bad, plastic replicas. You can still do elegant on a budget, just make sure to choose simple, quality pieces.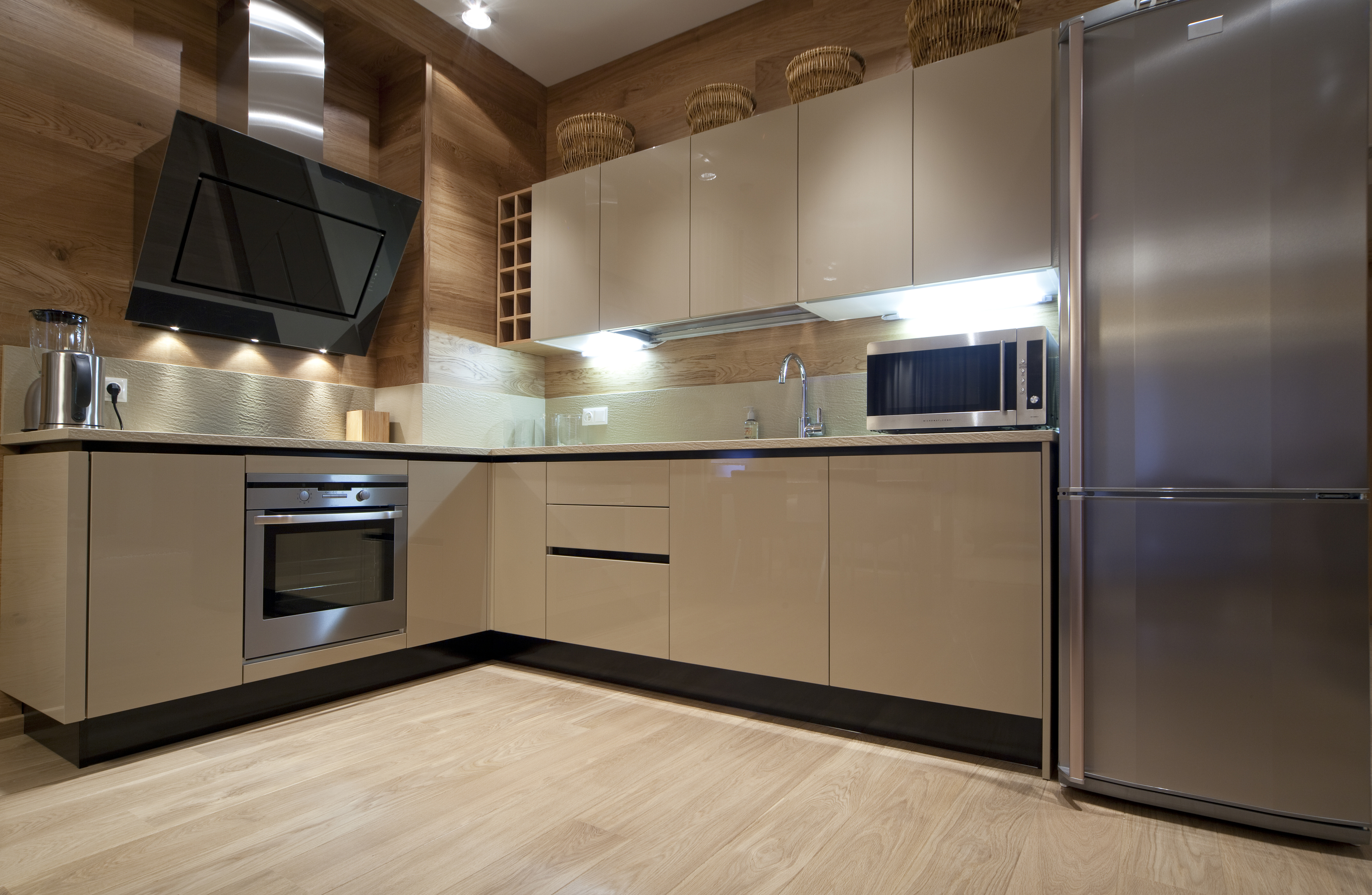 Photo by Alex Gorins on Shutterstock
7. Paint Matters
Luxury interior design is never average. Paint colors should be either soft and neutral or bold and saturated. Try an ethereal cream against black cabinets, or a dark lipstick-red wall with a fresh white tile. Add a modern chrome coffee machine and some solid oak saddle seat bar stools for contrast.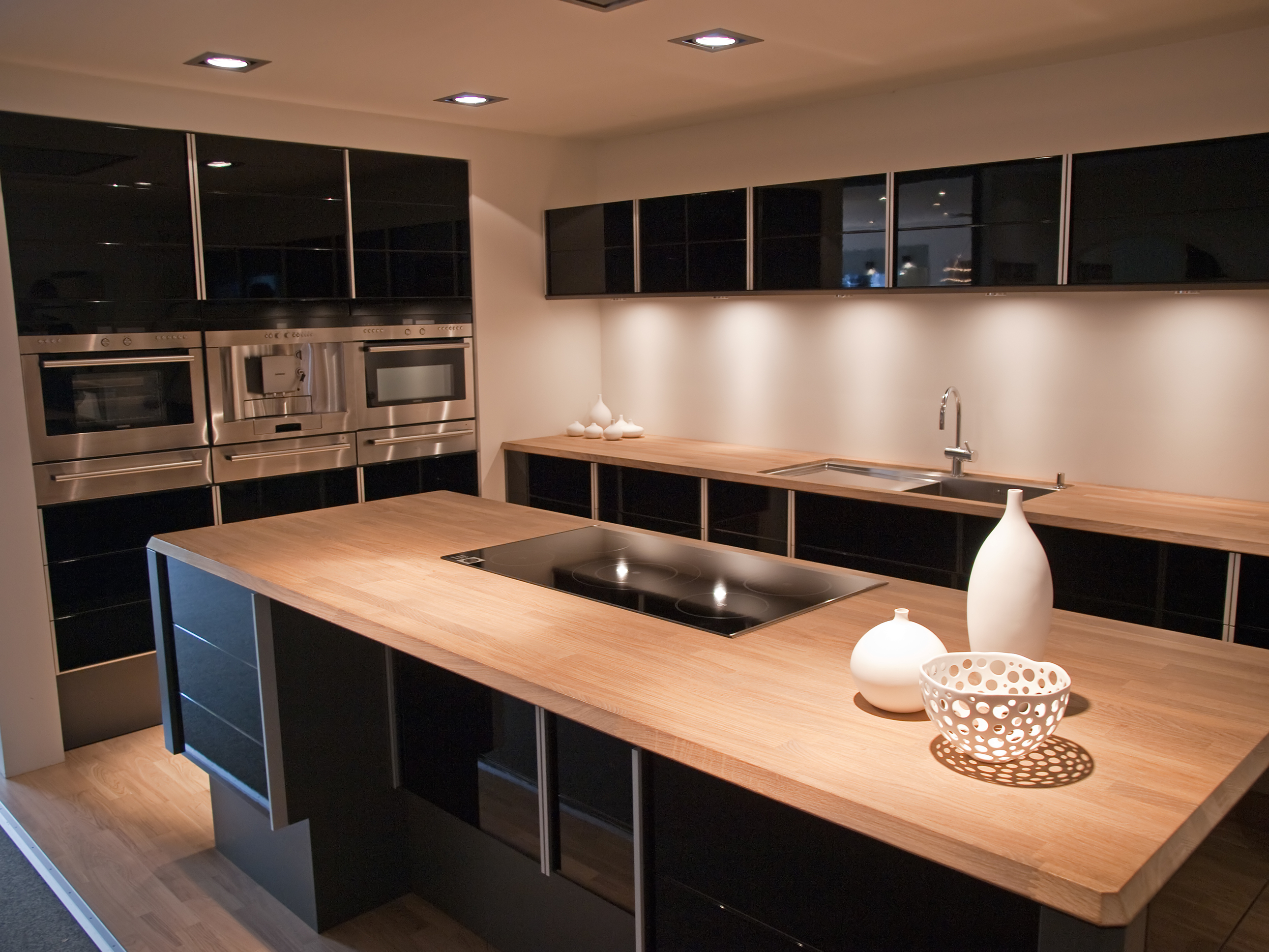 Photo by YAYImages on Deposit Photos
8. Organize What You Have
An elegant kitchen isn't just for show. Follow through by keeping the insides of your cabinets organized too. And, if you have glass-front cabinets, keep them uncluttered or empty. (A decorative serving piece, or a small and neat pile of dinner plates, is more than enough). If you have an open shelf, don't be afraid to display a treasured collection or a stash of favorite cookbooks.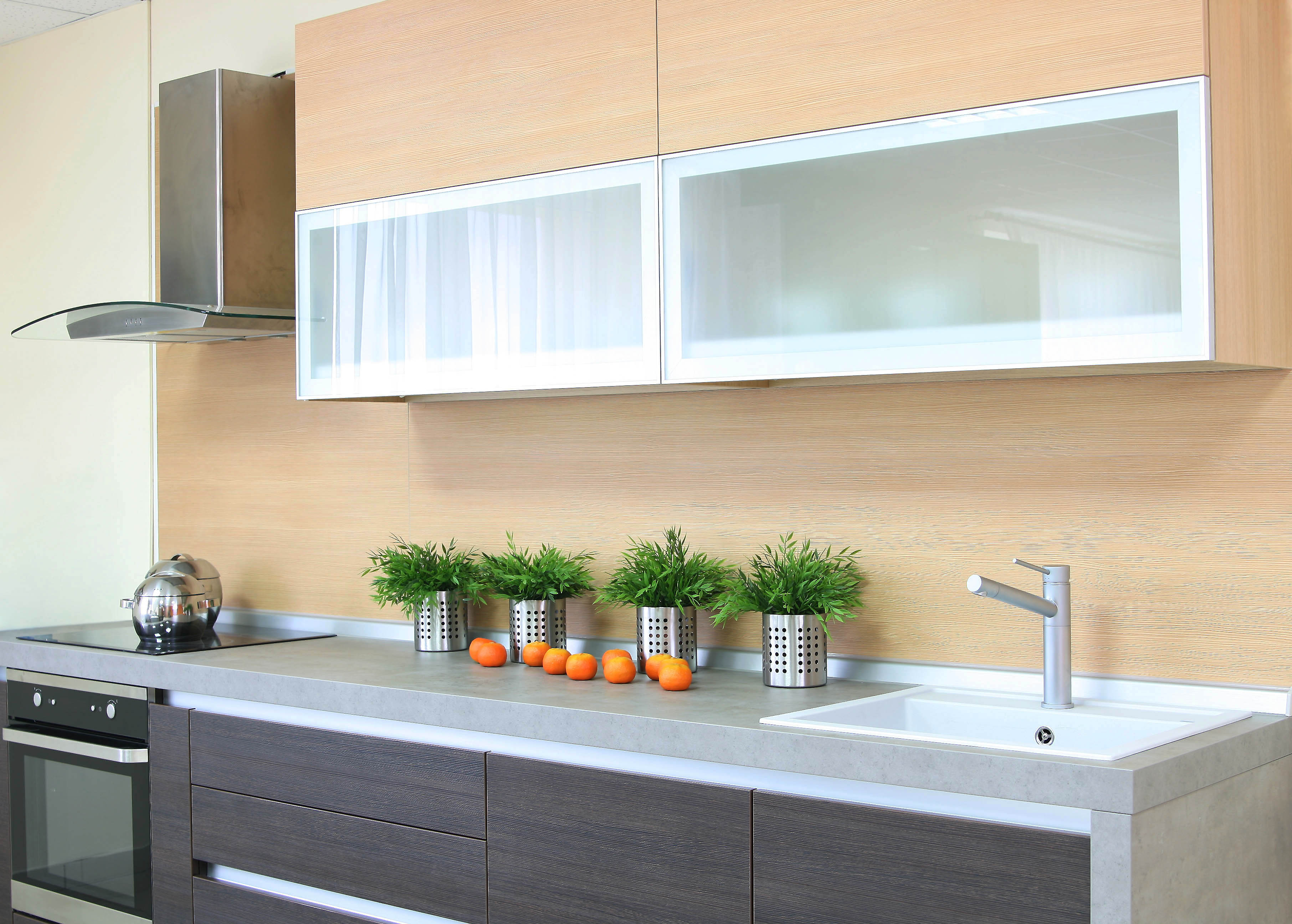 Photo by maradon 333 on Shutterstock
9. Buy a Tree
Plants always bring life into a room, and a tree in the kitchen, although grandiose, isn't as strange as it sounds. It will make you smile, and while trees do need at least a small amount of natural light, some are far easier to grow than you think. The fig tree is the current designer darling, but you could also try a miniature lemon, lime or orange tree.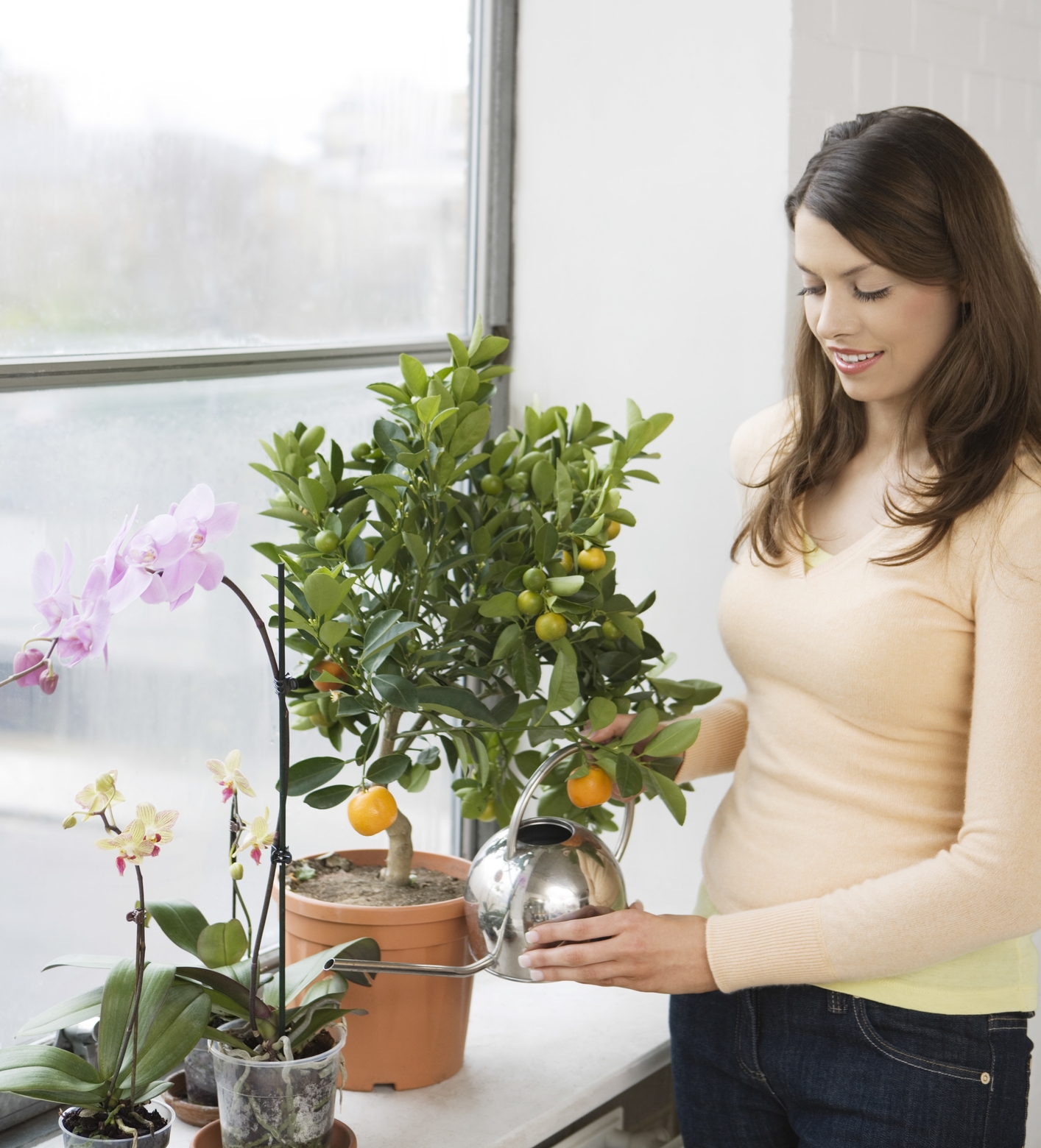 Photo by sirtravelalot on Shutterstock
10. Be Realistic, But Being Virtual Works Too!
While you're being elegant, don't forget to plan your space. Take some time to think about what you need in your kitchen, and how you want it to work for you. There are so many wonderful resources online. Bookmark what you like, ask lots of questions, and get inspired. Our own House Tipster Virtual Room Designer is one of my favorite kitchen planner programs – it's super-easy to use, and the intuitive 3D technology lets you customize your dream kitchen in photo-realistic virtual space before you even lift a finger on the real thing.