I love finding new cheap home organization hacks that I can use to clear away clutter around our place. Organizing your home doesn't have to cost a lot of money. Yes, there are affordable ways to get organized. Check out these dollar store organization ideas to get your home in order at a fraction of the cost.
Bathroom
Bathroom drawers are one of the most difficult things to keep organized. There are so many items that need to be hidden away in your bathroom, and you may not have enough space for it all. So, what do you do? The dollar store offers plastic organizers for drawers. Place these in the drawers to separate your hair supplies, toothpaste, razors, and other things.
A few other ideas for your bathroom organization include:
Attach a file box or magazine holder to the wall to hold small bathroom appliances, such as your hair dryer, straightener, curling wand, etc.
Use baskets or larger plastic containers to hold extra bath towels.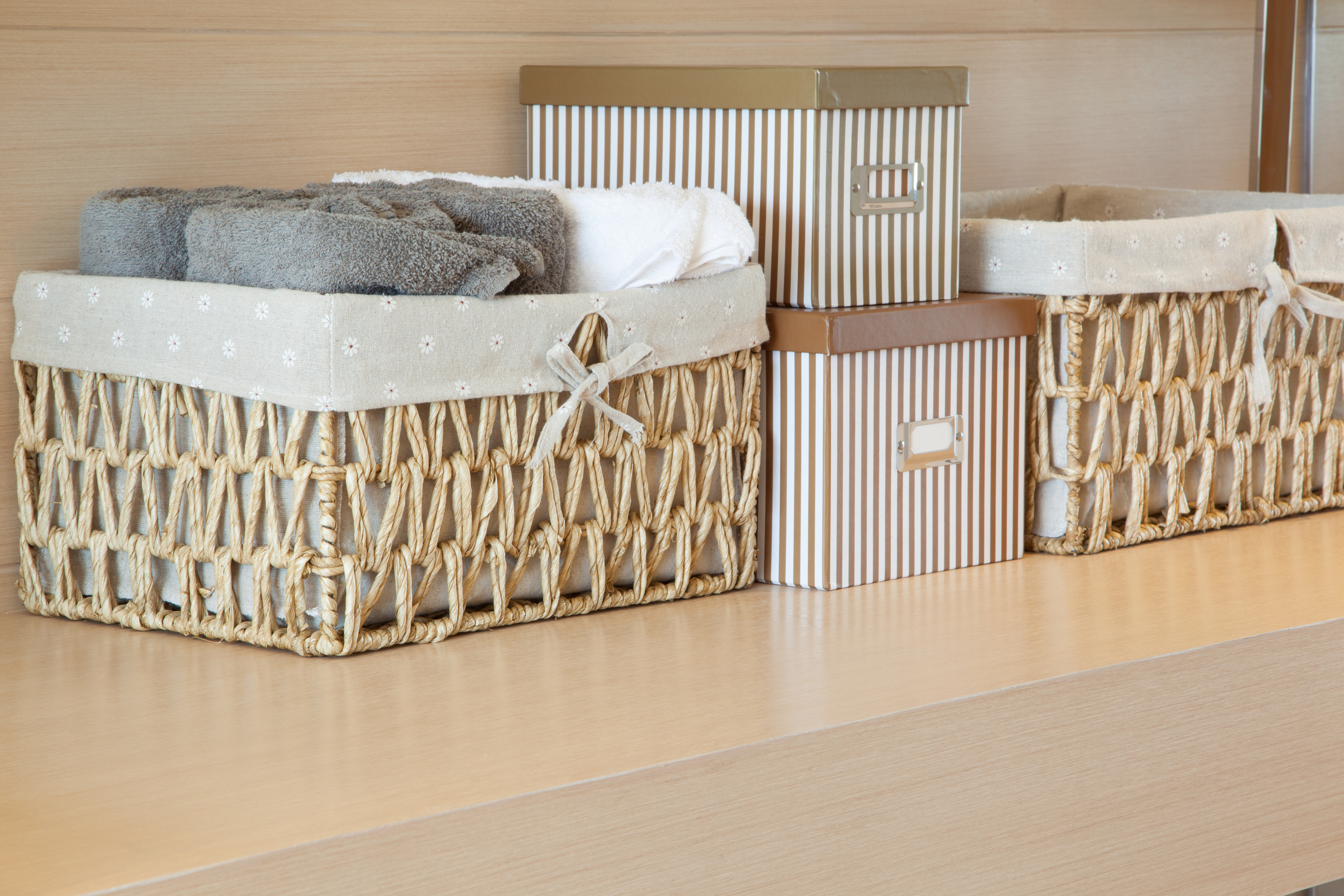 Photo by Nonwarit on Dreamstime
Stick a mesh bag to the bathtub or shower wall to hold bath toys. It's important to use mesh so any water that collects inside the bag will fall into the tub.
Attach baskets to a second shower rod to hold extra shampoo, body wash, razors, and other items.
Purchase a back-of-the-door shoe organizer to keep makeup, small bathroom appliances, hair supplies, and other items where you can easily see and find them.
Bedroom
Look around your bedroom to determine what you need to organize. Do you have jewelry spread out on your dresser? Consider getting an ice cube tray to hold pairs of earrings. You could also use a wire rack with hooks to hold necklaces and bracelets, or create a tiered tray to hold these items. Spraypaint the tray to create a unique item of home decor for your room.
No matter how big or small your bedroom closet may be, you can find dollar store organization ideas to help you. Purchase matching hangers for all your clothes, get containers for your shoes and accessories. Go for a sleek look with matching colors and designs of containers.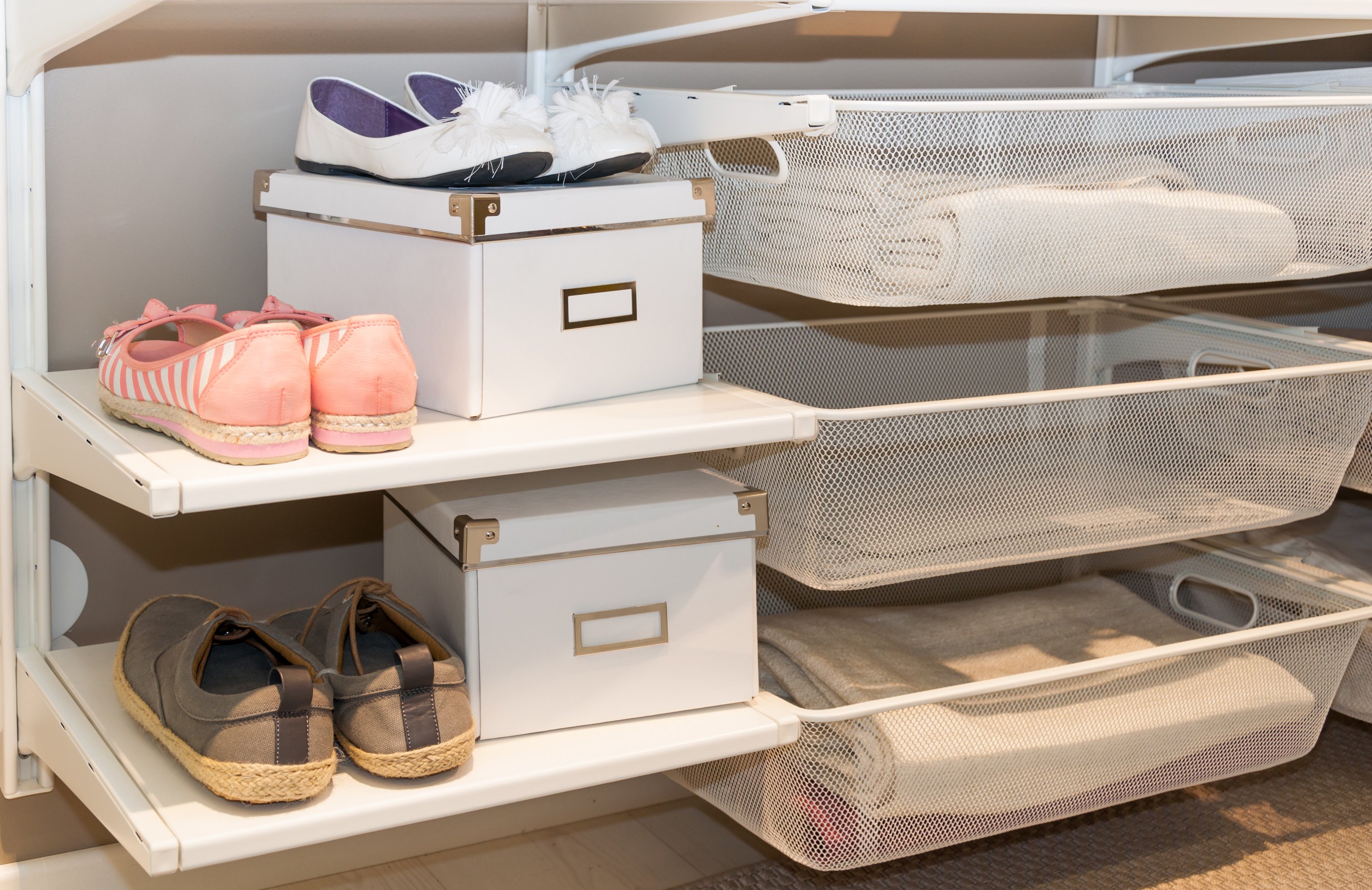 Photo by Sjankauskas on Dreamstime
Kitchen
The kitchen is another place that benefits from matching containers. For your pantry organization, grab containers for your dry ingredients, spice rack, cereal, snacks, and more. Use a label maker, if you have one, to add labels to complete the look.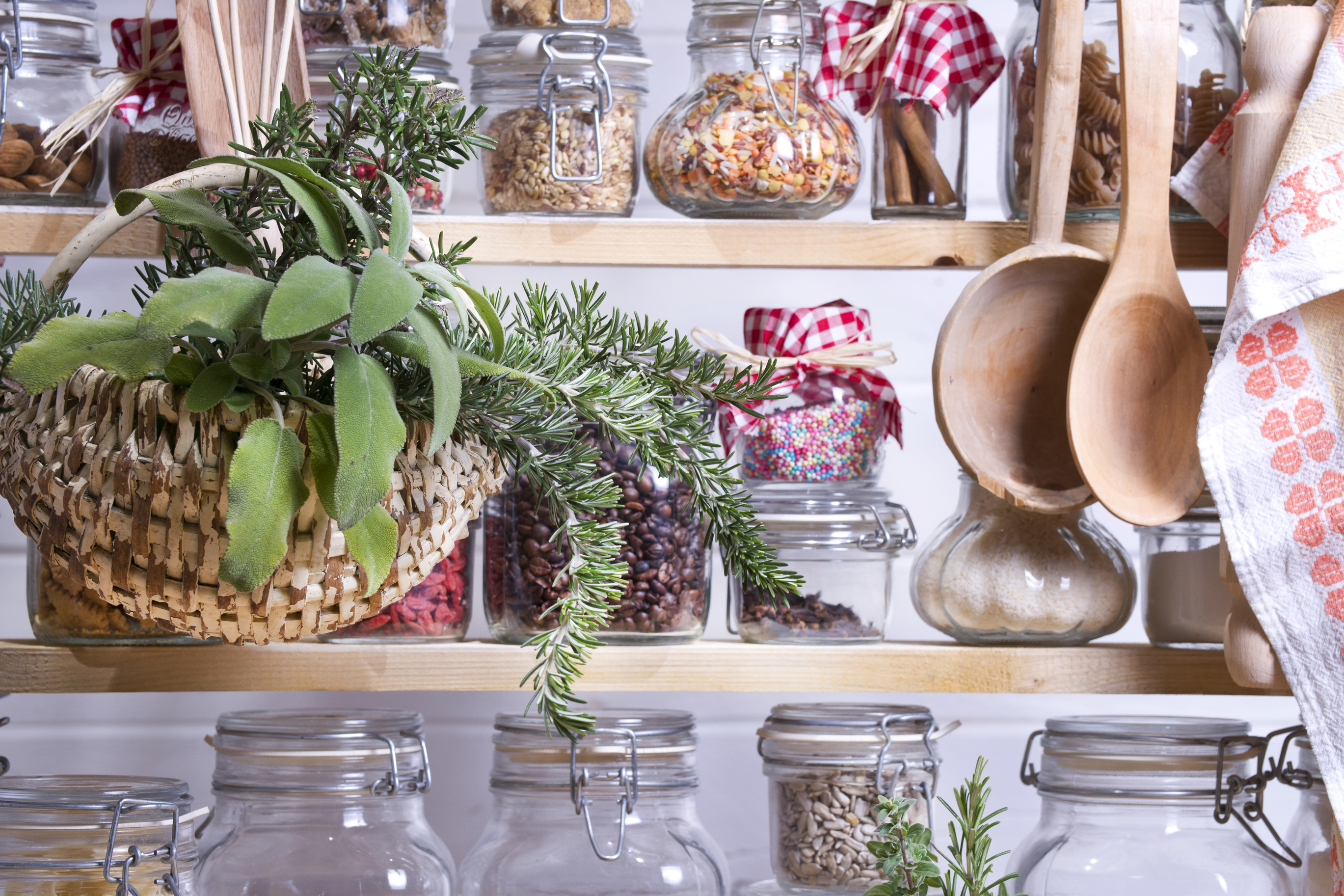 Photo by Fotografiche on Shutterstock
An interesting way to store measuring cups involves attaching a corkboard inside of your cabinets. Then, use a pin to hold measuring cups. Voila!
Family Room
Many families keep multiple blankets in their family room. However, you don't want piles of blankets out when people stop by. At the dollar store, you can find larger wastebaskets or plastic baskets for these blankets. Make these containers part of your home décor by gluing rope around the baskets or wrapping burlap or other fabrics around them.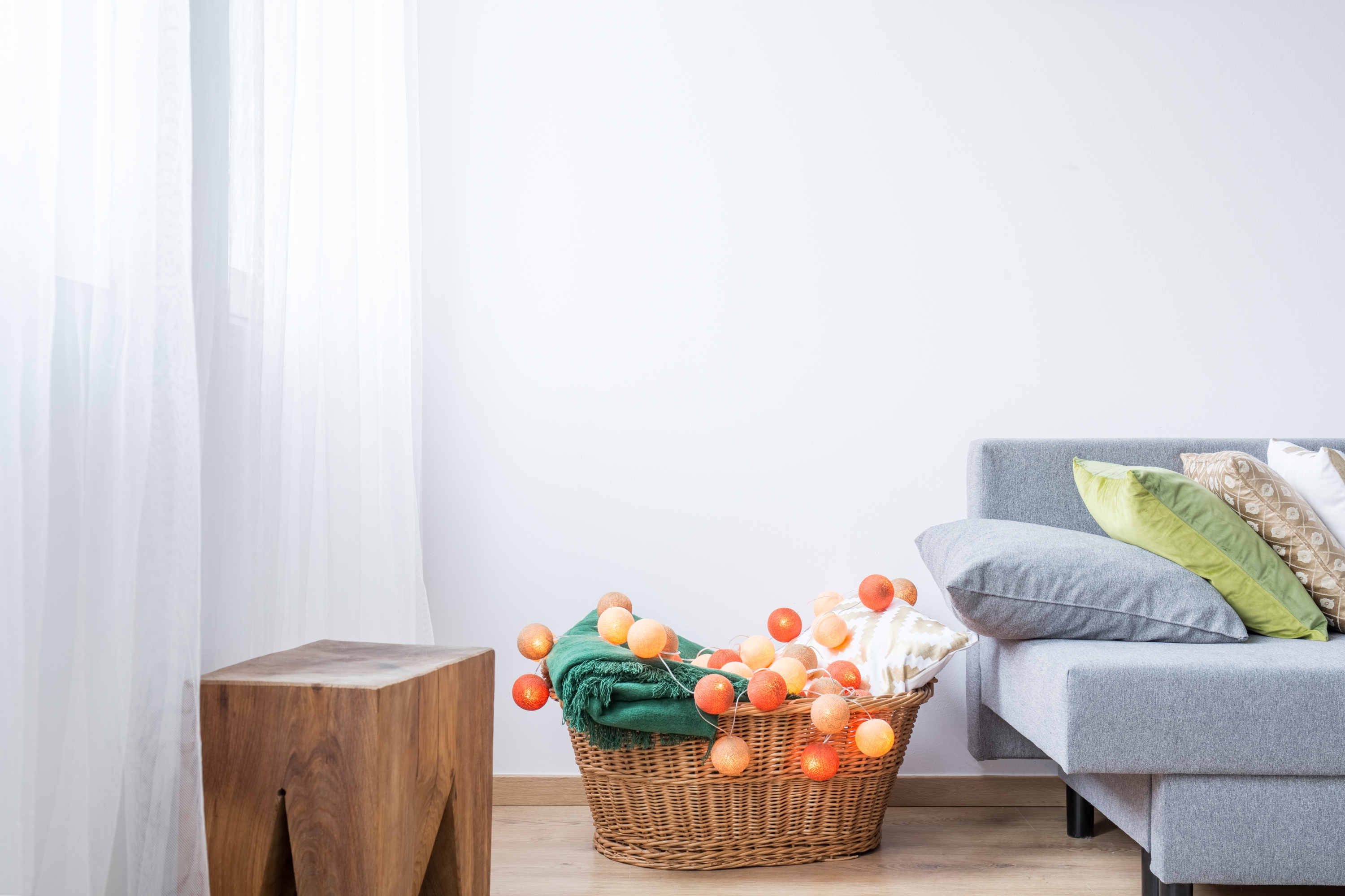 Photo by Photographee.eu on Shutterstock
The dollar store also has many great products to organize games. For example, keep card games in sandwich or soap containers to keep all the cards together.
Linen Closet
For many people, the linen closet is the perfect hiding place for any objects that don't have anywhere else to go. When organizing your home, start by finding a place for everything. Get rid of items that you don't need. For the rest of the things, get plastic containers to hold sheets, medicines, extra toiletries, cleaning supplies, etc.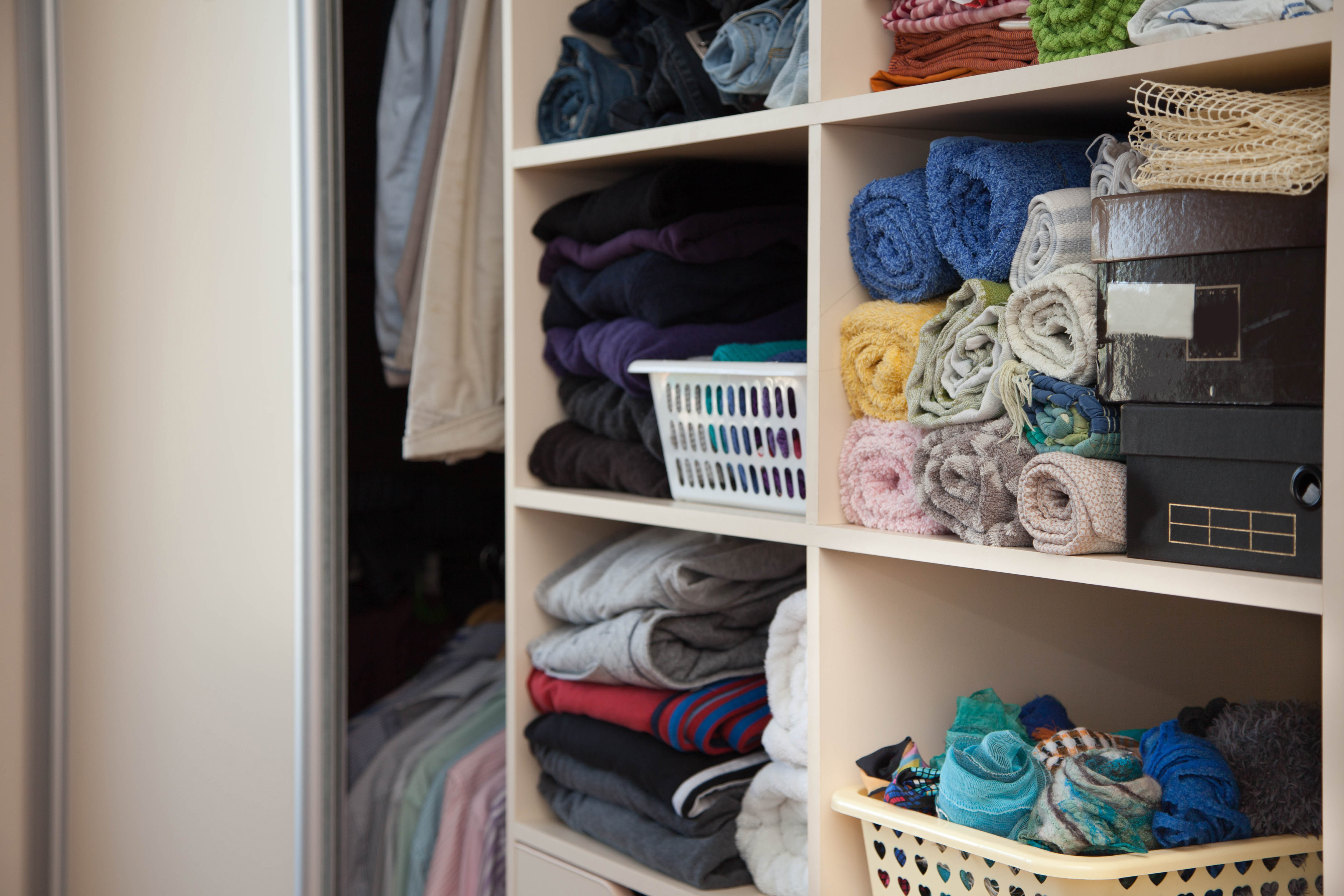 Photo by Kostikova Natalia on Shutterstock
Thanks to the dollar store, you can get your home organized inexpensively. Get the containers that you need to hold extra items, and get organized. What organization projects have you completed with items from your local dollar store? Tell us about them in the comments below!