Millennial Pink has taken the color world by storm. While being popular with many different age groups, its name obviously points a finger to its largest demographic. Once known as 'Tumblr Pink', the now dubbed Millennial Pink has become a somewhat ubiquitous color staple found in everything from interiors to fashion. This color has had an emergence in popularity in the years prior to its proud current status. The tricky thing about Millennial Pink is that it's also notoriously difficult to identify. While it appears some bloggers, designers, and color enthusiasts use the name Millennial Pink as a sort of catch-all for anything that roughly falls between bubblegum pink to rose quartz, Millennial Pink is its own entity, hard to classify as it may be.
Perhaps it's best described as a delicate mix of blush, salmon, and a bit brighter than Pale Dogwood (you'll want to Google that last one).
Photo by Elle Hughes on Pexels
Millennial Pink can seem like a daunting color to incorporate in to your home, but using just the right amount or pairing it with some smart color options can really let it do its thing and make a room shine.
Let's not mince words, Millennial Pink makes a statement. It's popular for a reason and it isn't because it's subdued. It's a color that can really bring some life to a room, but the goal is to not have too much of a good thing.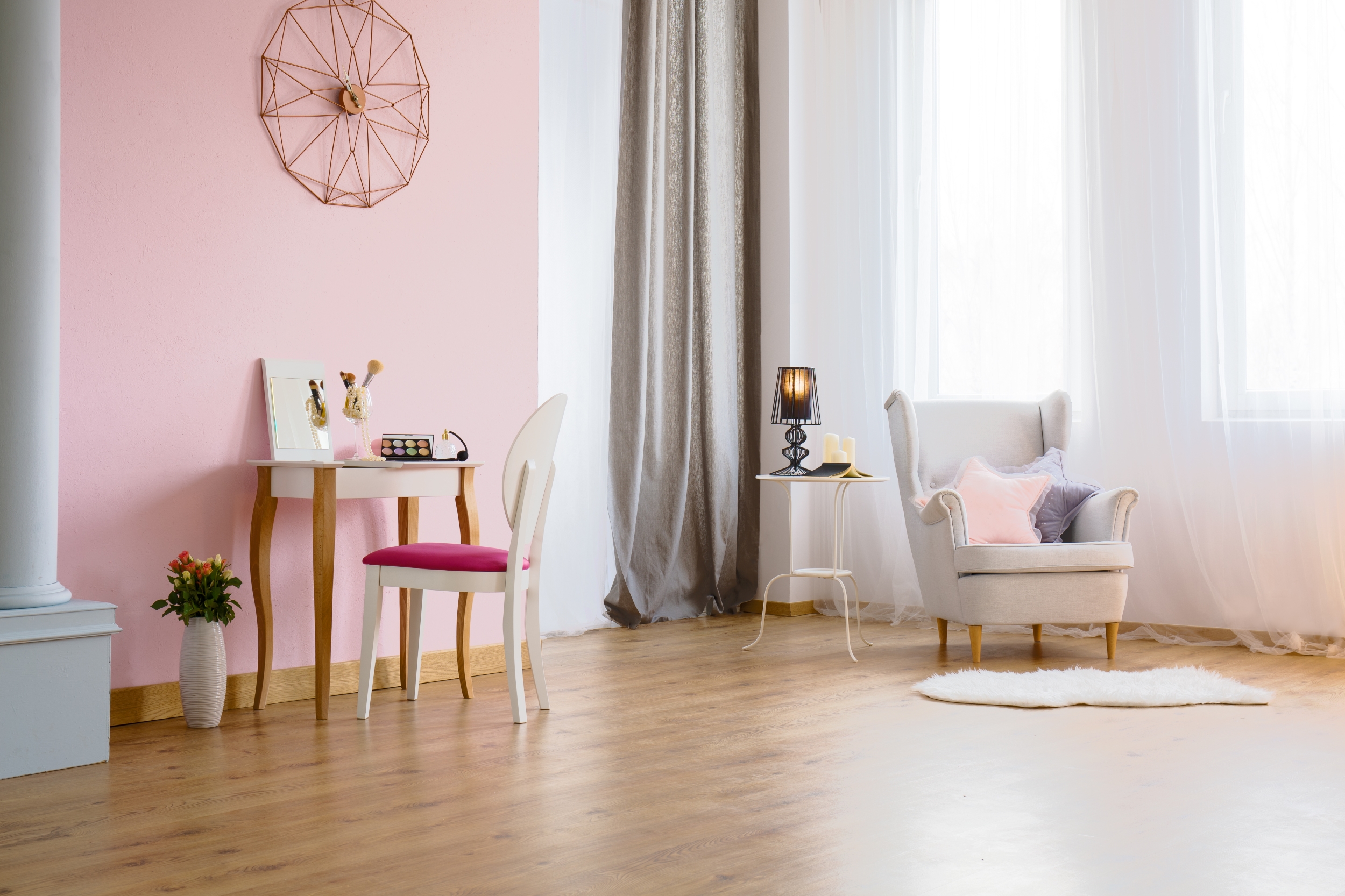 Photo by Photographee.eu on Shutterstock
1. Accent Wall
When considering what color to paint a room, if you have a bold or bright color in mind, like our Millennial Pink here, perhaps the best course of action is an accent wall. Painting an accent wall with Millennial Pink can give your space a nice pop of vibrant color. It looks especially good when paired with white, black, or grey. When painting with a color you really love, it may feel like a challenge to not go all out and paint a room in its entirety. Again, it's a powerful color. You may not need a completely pink room. Pick a specific wall and give it a coat of paint. See how a single accent wall can almost instantly change the feel of a space; and hey, if you really do love it, paint the other walls too!

 
2. Accessories
Maybe you enjoy the vibe of Millennial Pink and wish to incorporate it somewhere in your home that isn't on the walls. In this case, we'd suggest a few accessories to bring in that bright yet soft pink. Something as simple as adding a few pink pillows on the couch or the window curtains, a lamp shade, or even the couch itself if you want a more prominent pink presence. 
The same theory behind the accent walls is present with accessorizing your decor: less can be more. In the case of Millennial Pink, your space may benefit more from just having a touch of new color.
Photo by Jodie Johnson on Shutterstock
3. Mixing of Pinks
Sometimes using just one pink doesn't exactly fit the style of your space and it'd be better suited to a mix of different pink tones. Millennial Pink plays well with others in this regard. 
Millennial Pink can easily live among other pinks, moving all the way into the purple or magenta family. For the living room, consider a blanket with several shades of pink, or a collection of pillows for the couch in various shades of salmon, pale pink, and Millennial pink
Elsewhere in the house, try adding a few different shades of pink picture frames on a more sedate wall or table to really highlight your pictures and bring a youthful and unique touch to the space. Even something as small as hosting a sample of various pink candles on a mantle or shelf will add a dash of vibrant color and visual variation.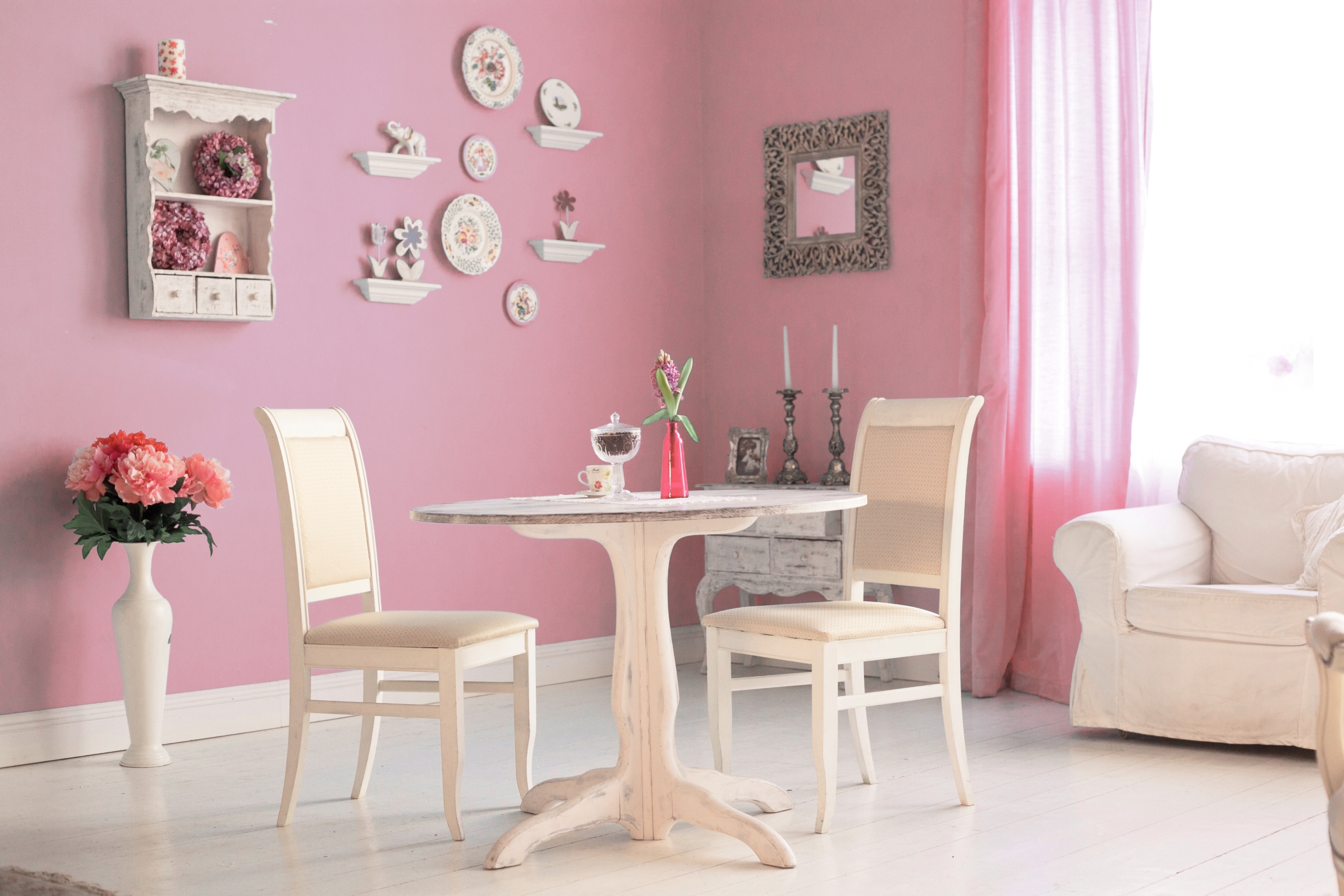 Photo by Lapina on Shutterstock
Hopefully these tips sparked an idea or gave a little more guidance to incorporating a bit of a pink punch to your spaces. However you sprinkle in Millennial Pink to your home, it's sure to be an exciting focal point and intriguing attention grabber!
Photo by nurdin adi on Unsplash