How to choose the right window blinds is never on the fun end of anyone's to-do list, but when the sun is shining into your bedroom at 5 AM, or your neighbors are watching you eat a bag of potato chips on the sofa, it might be time to take a look at getting some new window treatments.
There are many different types of blinds for windows, so before you start scrolling through thousands of interior decor ideas online, here's a couple of questions you might want to ask yourself first.
Why Do You Want Them?
Is it because you prefer the look of blinds, or is it to solve a specific problem (e.g. privacy and/or to diffuse the light?)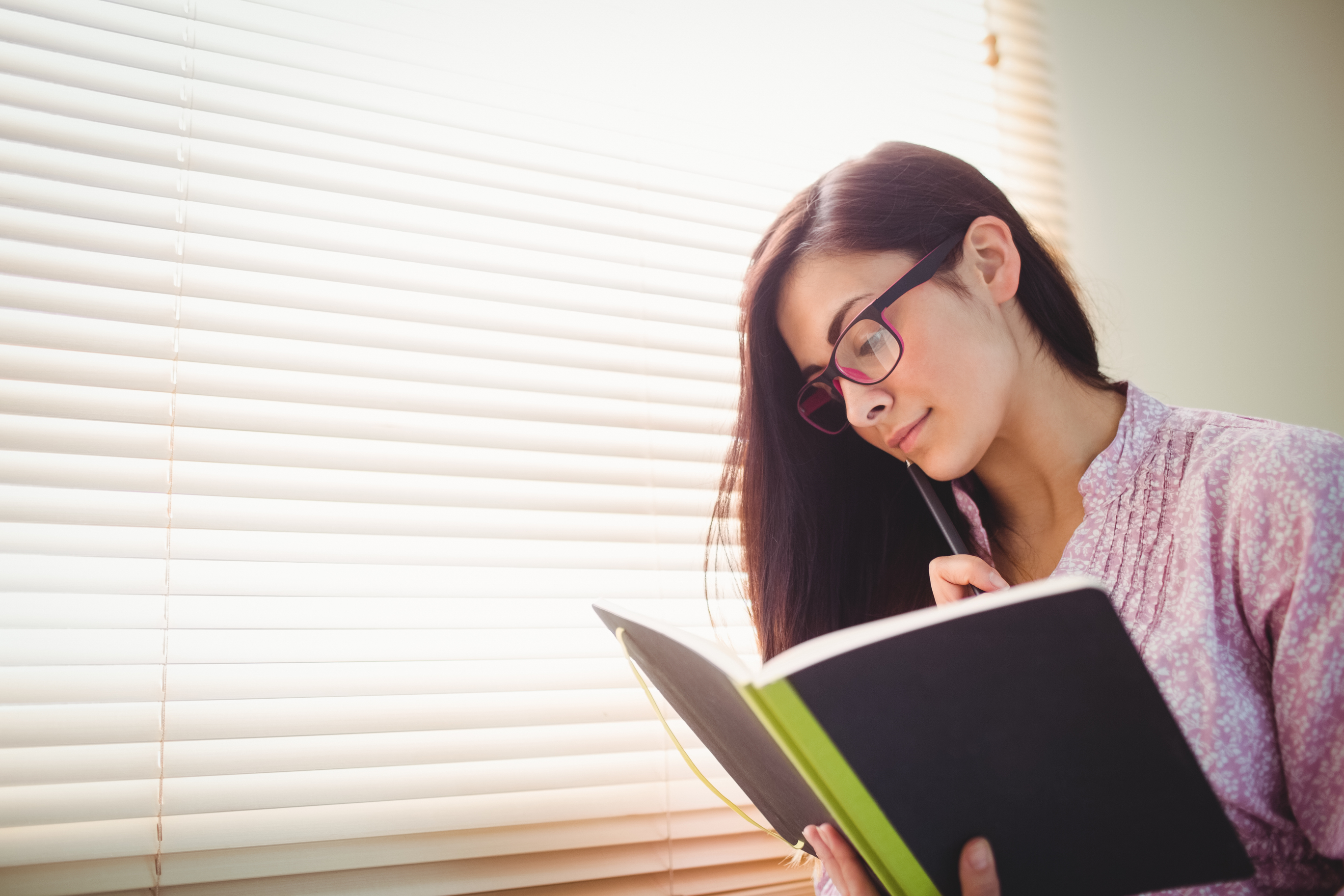 Photo by WavebreakMediaMicro on Adobe Stock
Sounds simple enough, but this is one time where you have to think about the space (and the situation) first. Beautiful blinds are worth nothing if they don't do what you need them to do. 
What is Your Budget Window Treatments?
Realistically, what can you spend on this project? This will help you decide whether you're heading to the local hardware store, your favorite retail chain, or the deluxe specialty shop. Whatever your price point, there are options, but if your budget is on the limited side, a good tip is to always go with a simple classic style that would easily blend into any home.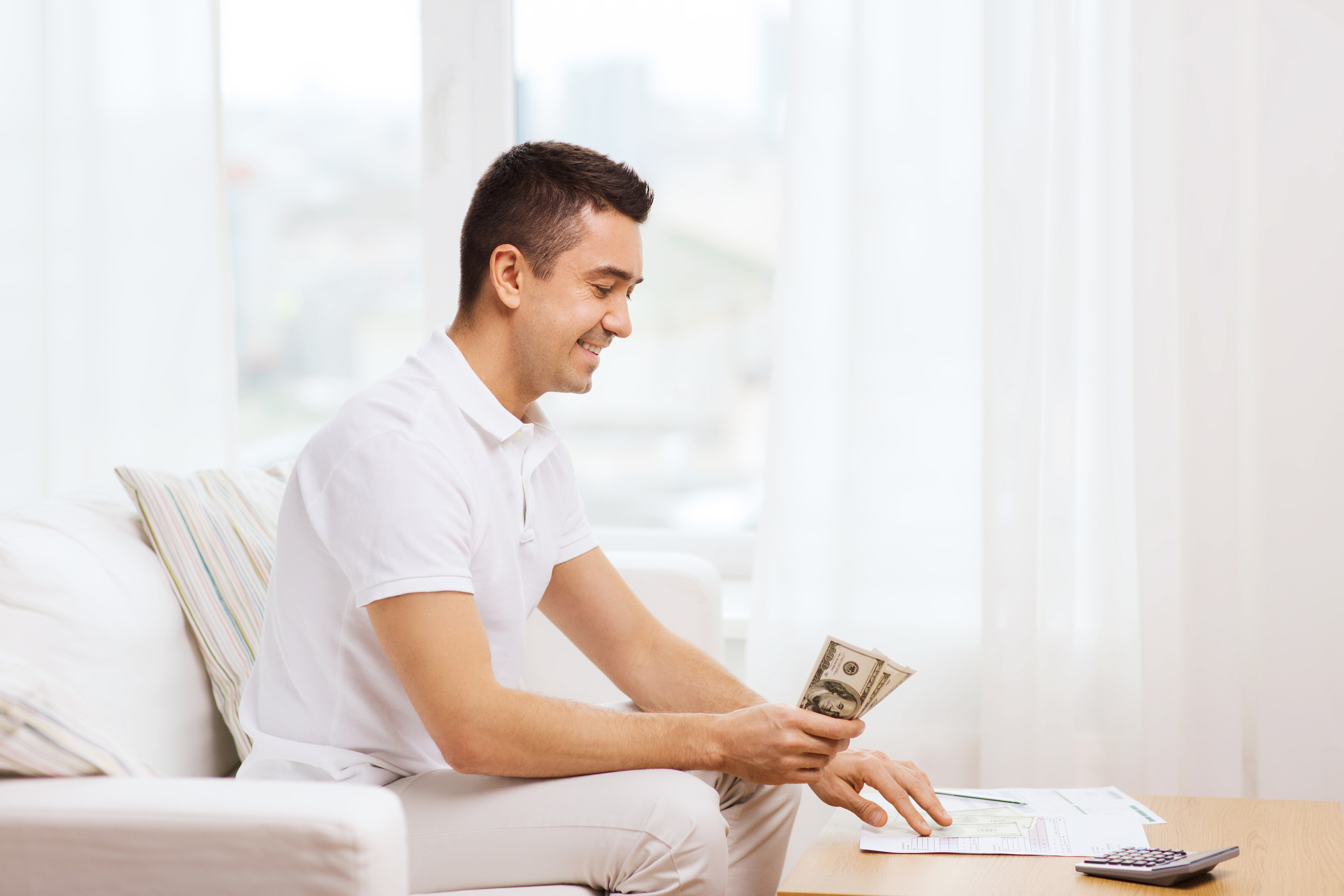 Photo by Syda Production on Adobe Stock
Inside or Out?
One of the first things a sales assistant will ask you is, "Are you mounting the blinds inside the window frame, or outside (above and beyond the molding)?"
Inside makes for a neater, more streamlined look, and will allow you to add curtains either side, whereas outside takes up more visual space, and can make a room look larger, but will project its profile out into the room.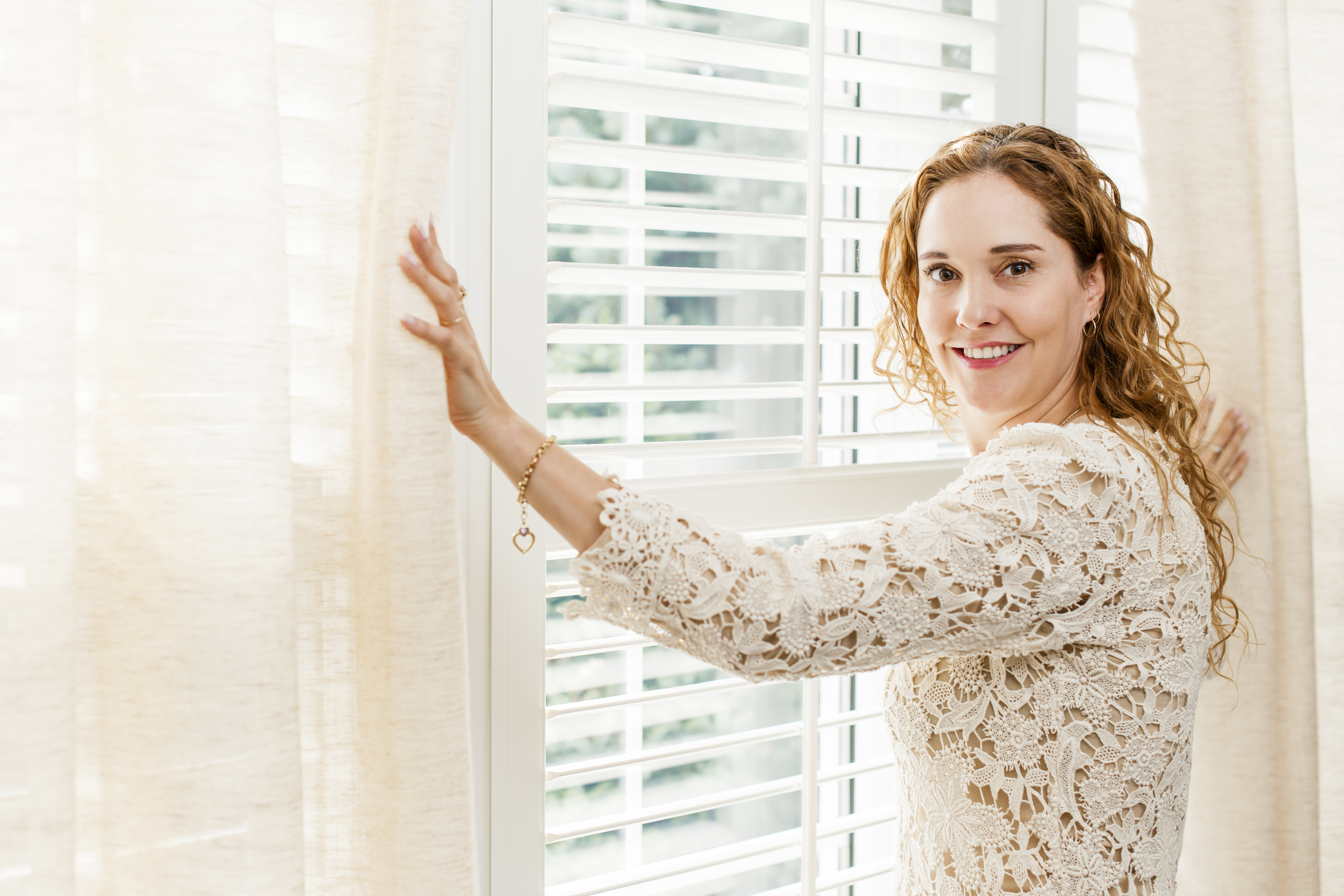 Photo by Yay Images on Adobe Stock
Are You Installing Them Yourself?
Some blinds come ready-made, and can be easily installed by the homeowner, but if you have an unusual size window, decorative moldings, or modern, vinyl windows you probably should chat with a professional first.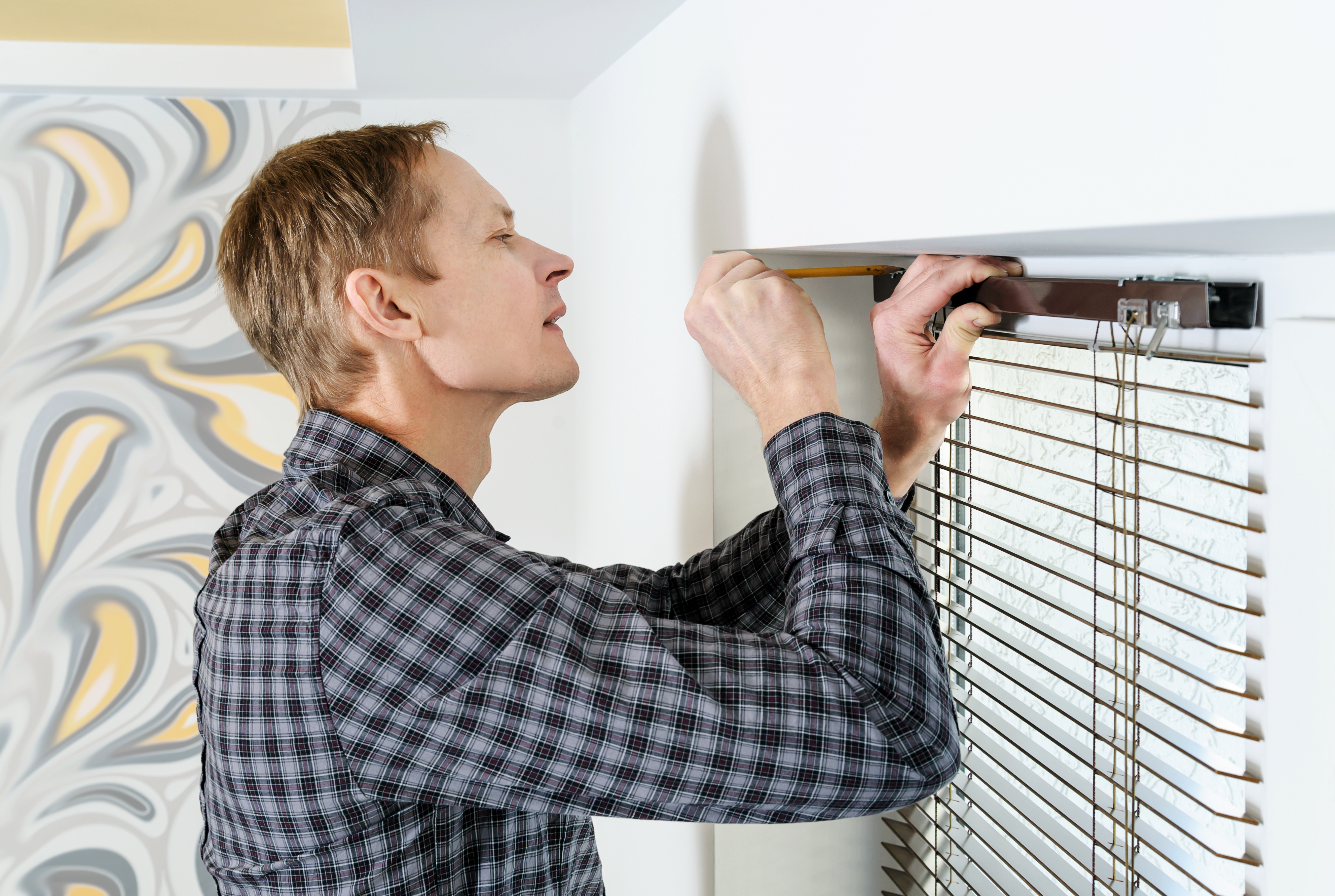 Photo by Yunava1 on Shutterstock
Not every style will suit (and fit) every window, so getting another opinion is always a good idea.  
Which Types of Blinds Should You Choose (and Why?)
Wood Blinds
Wood blinds are popular because their tried and true design can fit into nearly any room of your home. One of the most best blind types for the living room, wood blinds' narrow slats can adjust the level of light as needed, and they have an unassuming organic design. They're perfect for someone who likes to see outside but doesn't want others peeking in. Oh, and wood blinds are among the most affordable option for blinds/shades.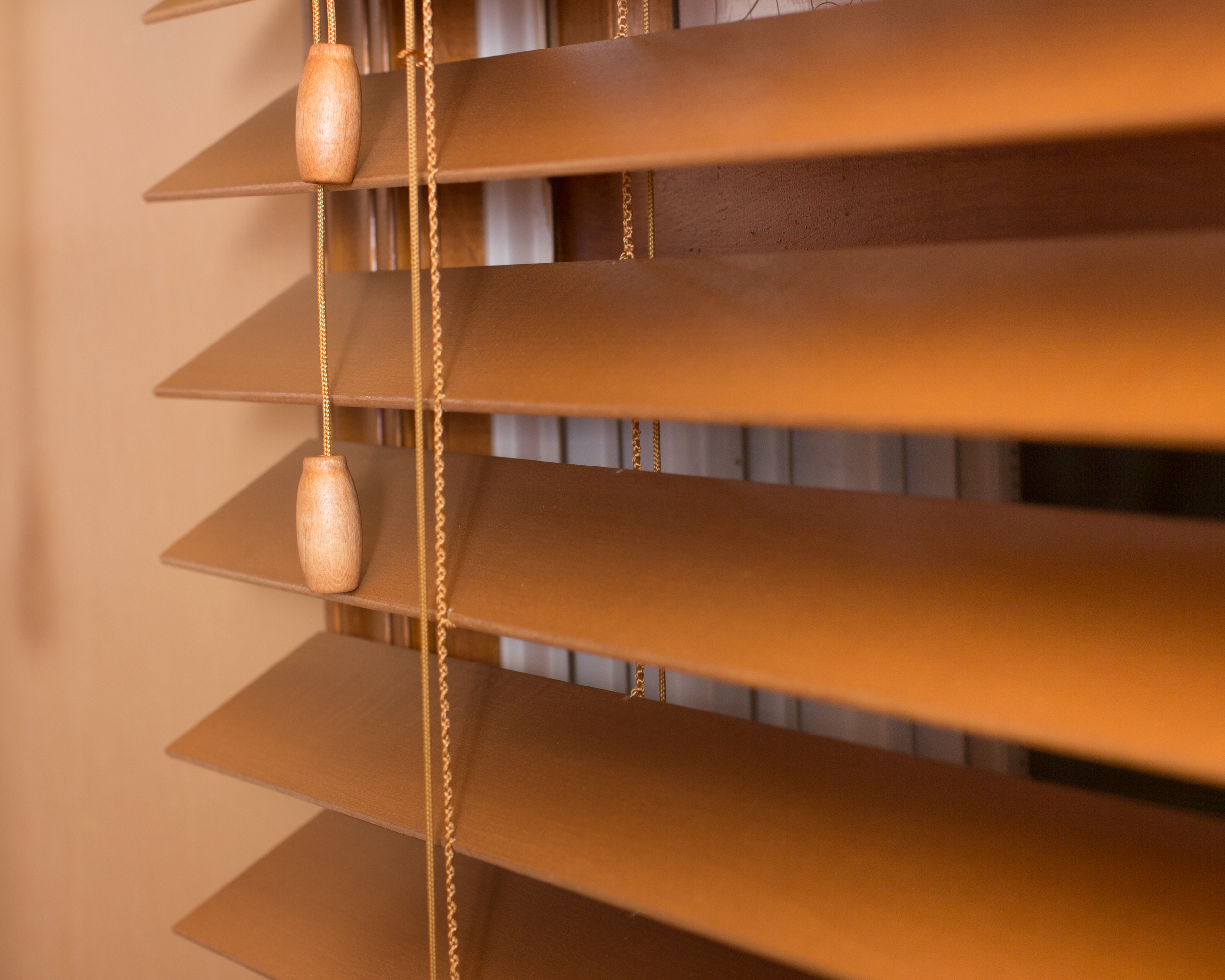 Photo by Littleny on Dreamstime
Faux Wood Blinds
Faux wood blinds fit perfectly into a kitchen, laundry room, or basement – anywhere there may be spills, or a bit of dampness. They clean up easily (they can be rinsed, or wiped with a damp cloth) and won't warp as easily as real wood blinds.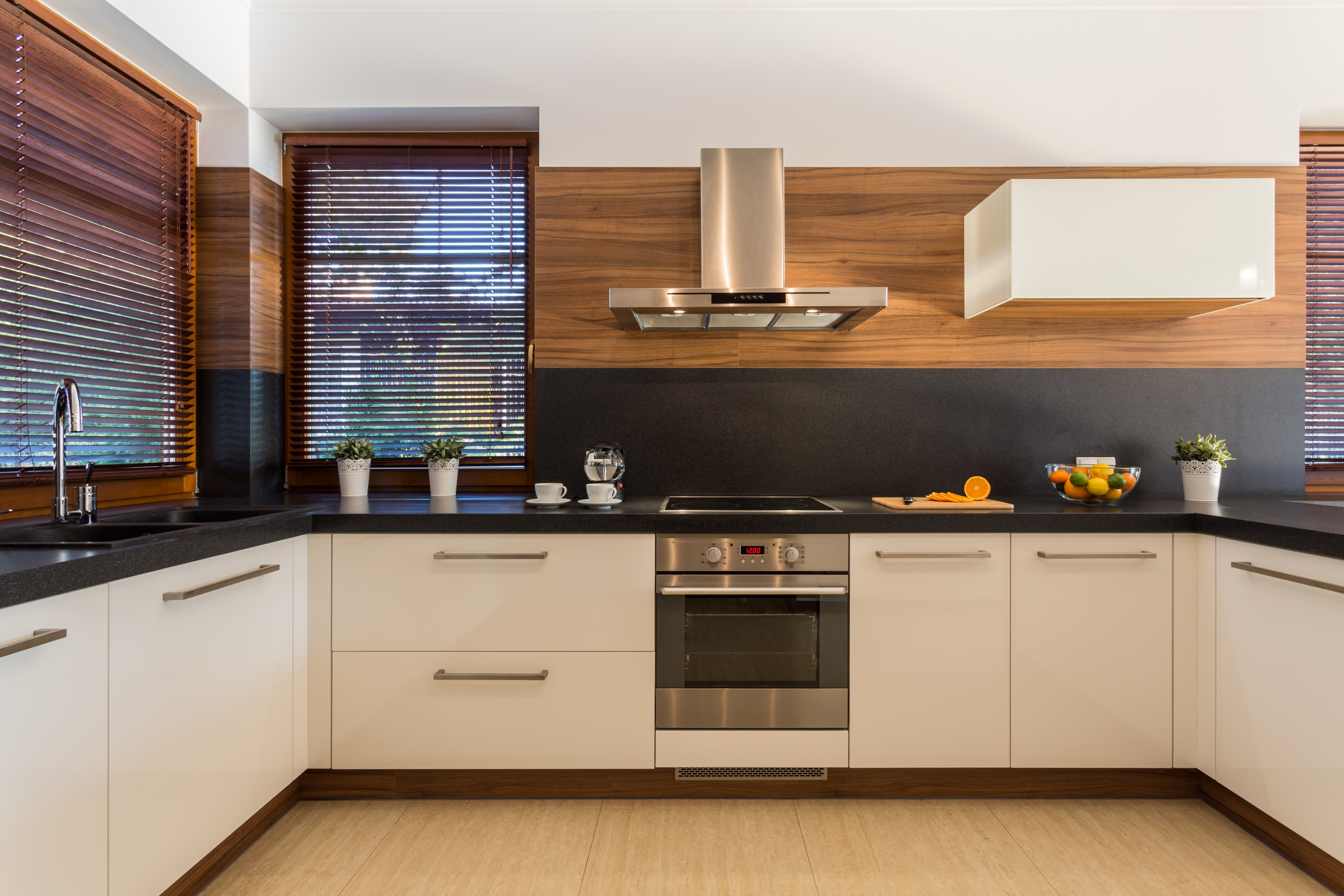 Photo by Photographee.eu on Adobe Stock
Top Down/Bottom Up Shades
Top down/bottom up shades are useful for when you want a mixture of privacy and natural light at the same time (or if you want to partially hide an ugly view). These opaque fabric blinds can be pulled from the bottom up, or the top down, leaving areas of your window completely uncovered – useful if you want to avoid passersby, but still want to see the sunshine.
Panel Track Blinds
Panel track blinds may not be something you have heard of, but these are the modern alternative to the awful vertical office blinds of years ago. Available in a wide variety of colors and fabrics, large panels slide open and closed (almost like curtains) offering a good deal of privacy without sacrificing style. They're a decorative and practical idea for covering sliding glass doors in a kitchen or modern living room, or they can even be used as a room divider in a family or game room.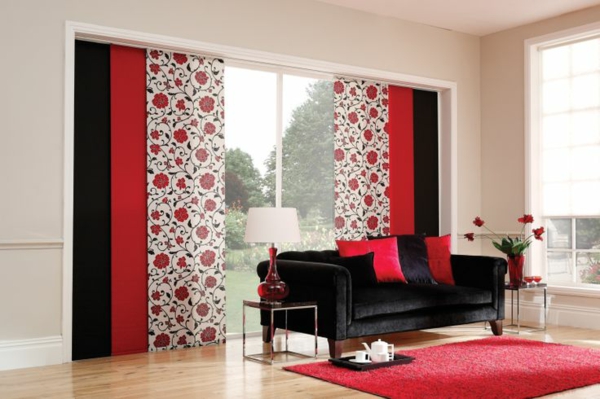 Photo by Your Blinds on Flickr
Blackout Shades
Blackout shades are still considered to be the best blinds for a bedroom. Perfect for blocking out the world and sleeping in late, a variety of blackout shades have come on the marker in the last few years. The materials are softer, colors are virtually infinite, and they come in almost every style you could imagine.
Solar Shades
Solar shades are our favorite pick for light filtering. These are whisper thin – just enough to block out the UV rays, but light enough to still keep your home feeling bright and cheery. Solar shades are a great choice for any room where you also plan to use curtains in the evening (because, as much as we love them, they won't give you privacy when the lights go on).
Roman Shades
Roman shades gentle fold over into a loosely pleated accordion-style when they are up (almost giving a valance effect) and lay flat when they are all the way down. These can be as formal or as casual as you like, depending on the fabric that you choose.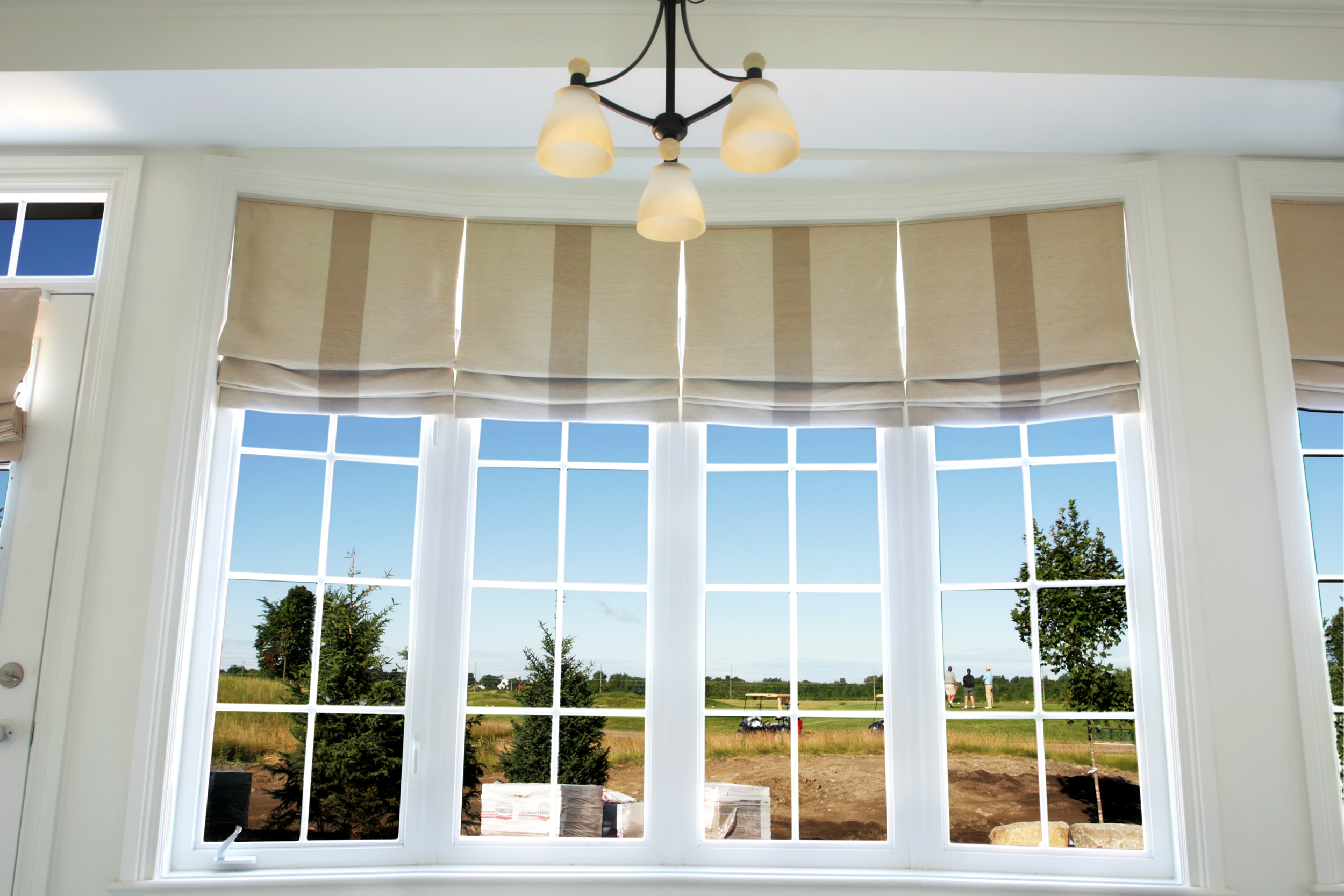 Photo by DG Photography on Alamy
Regular Roller Shades
Roller shades are definitely not what they used to be. Gone are the days of brittle plastic snapping back if you tug too hard, and that delicate balance of trying to get them halfway up or down the window - now, they come in all sorts of patterns and colors, and their designs can be custom-made to suit any home.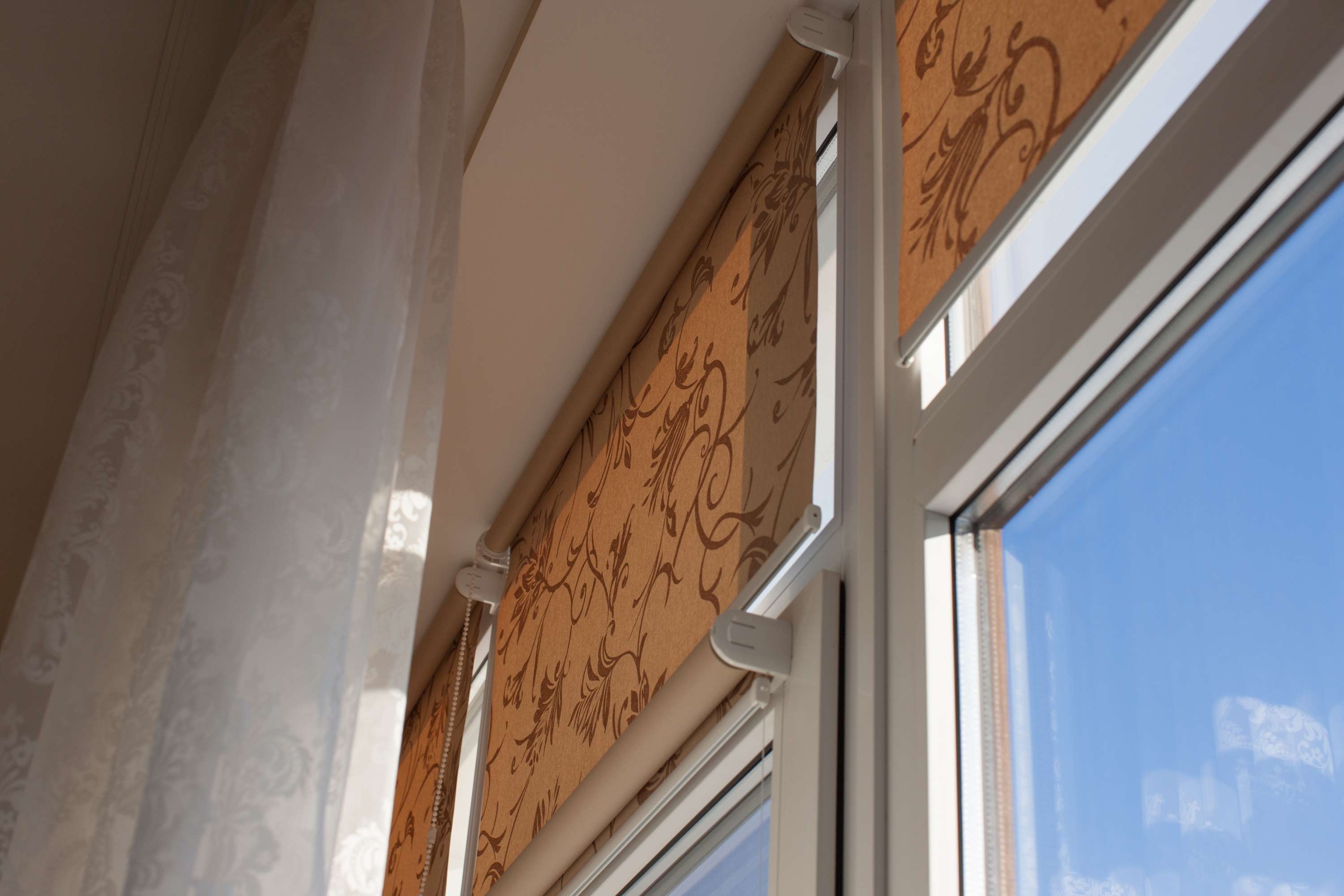 Photo by L Julia on Shutterstock
Cellular/Honeycomb Shades
Cellular/honeycomb shades an energy-efficient option. They trap air inside layers of long tubes, which protects against light and offers privacy, while saving money on your electric bill. In the past, cellular/honeycomb shades have not been the most fashion-forward of options, but thankfully new designs are coming out every year.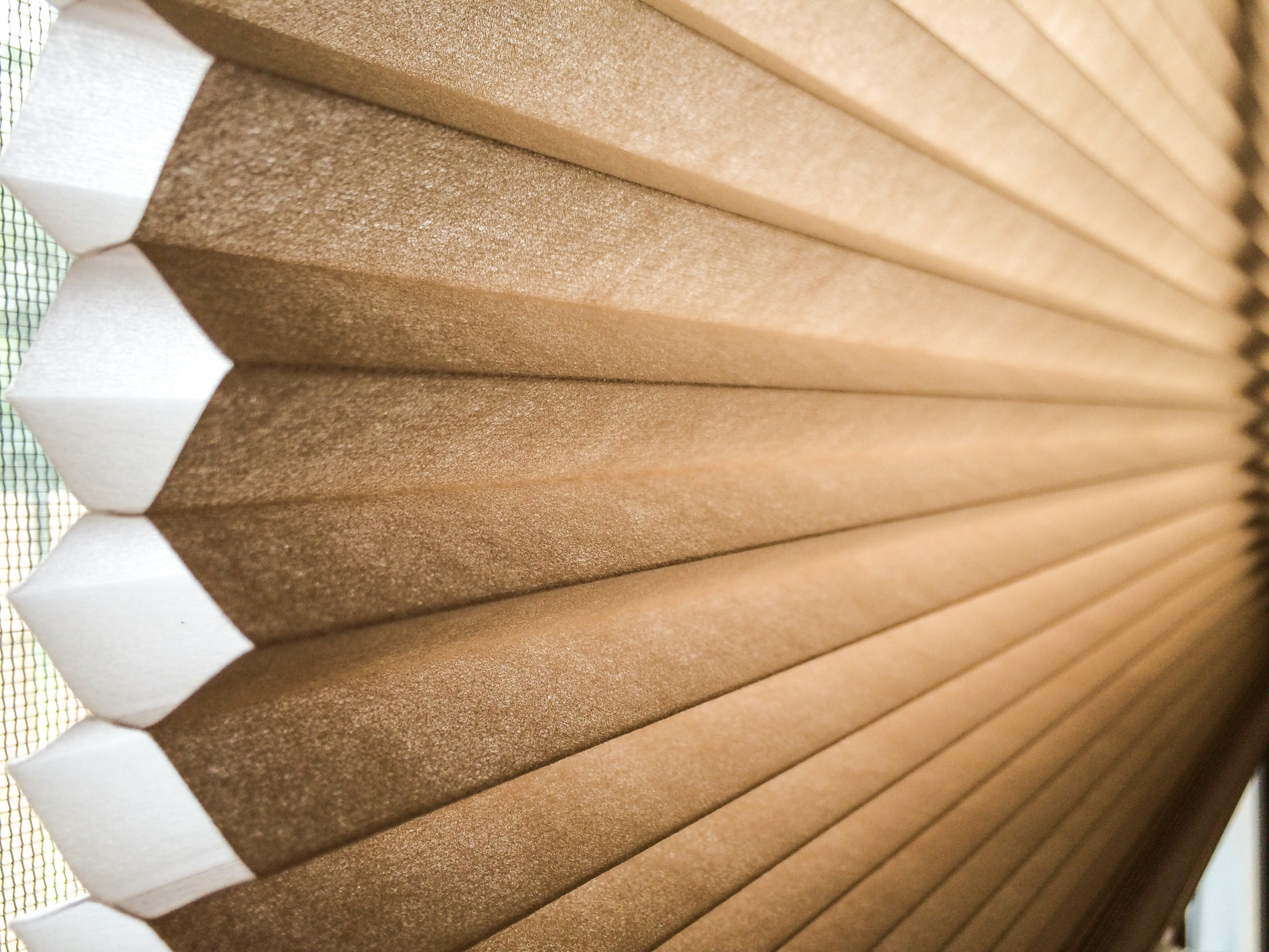 Photo by Angela Sulivan on Dreamstime