Picking the best trees for your yard is not something to take lightly. There are several pitfalls to picking trees that you want to avoid, but after you know which trees you shouldn't get, here's how to figure out which trees you should plant in your yard.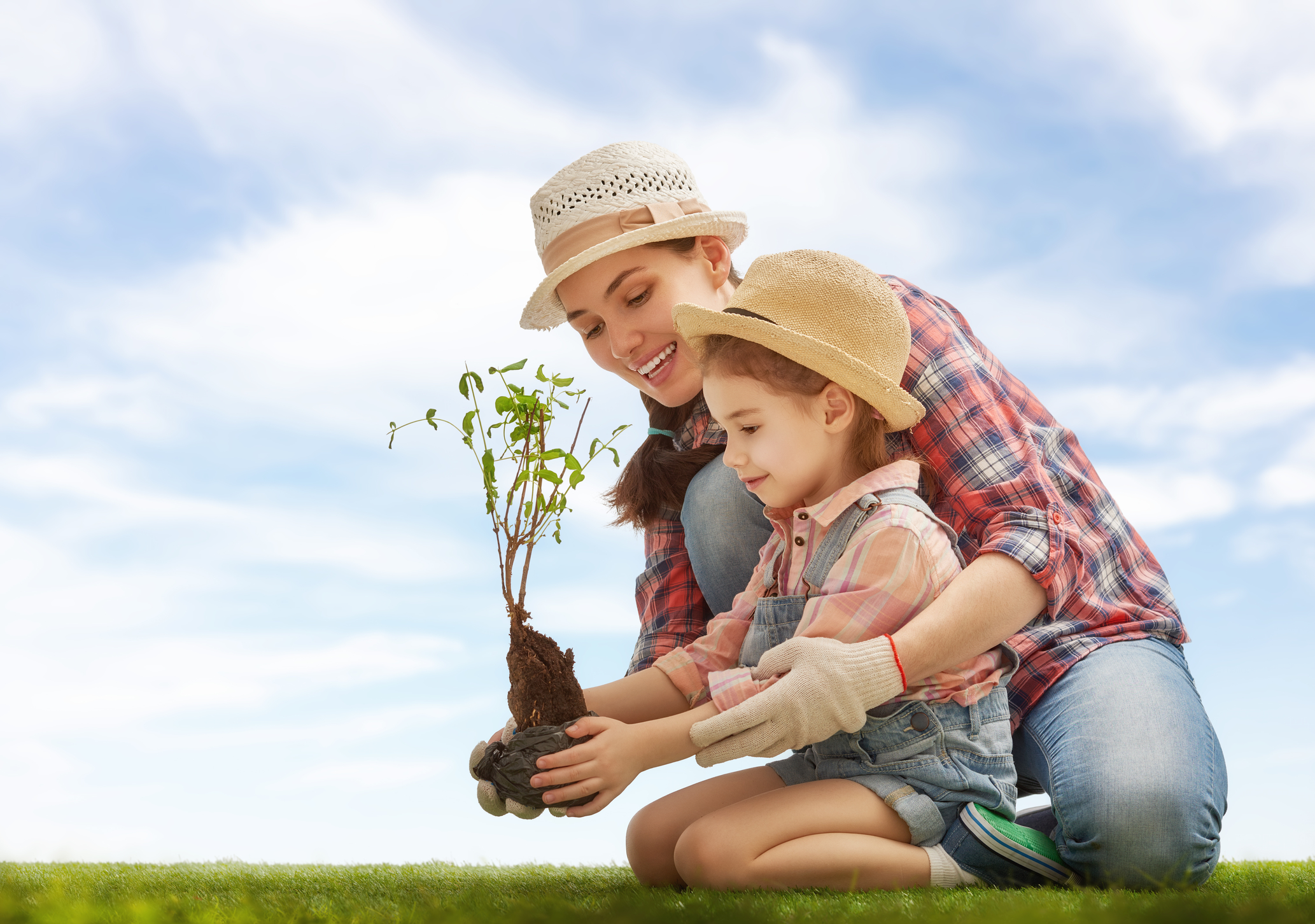 Photo by Konstantin Yuganov on Adobe Stock
Selecting Trees for Your Yard
When you're considering trees for the yard, you're probably visualizing either a flowering tree or a tall green one, but that's not enough.
First, consider the amount of space you have. If you have a small yard, you want trees that don't outgrow the space. Then consider your yard's soil conditions and see which trees are suitable for it.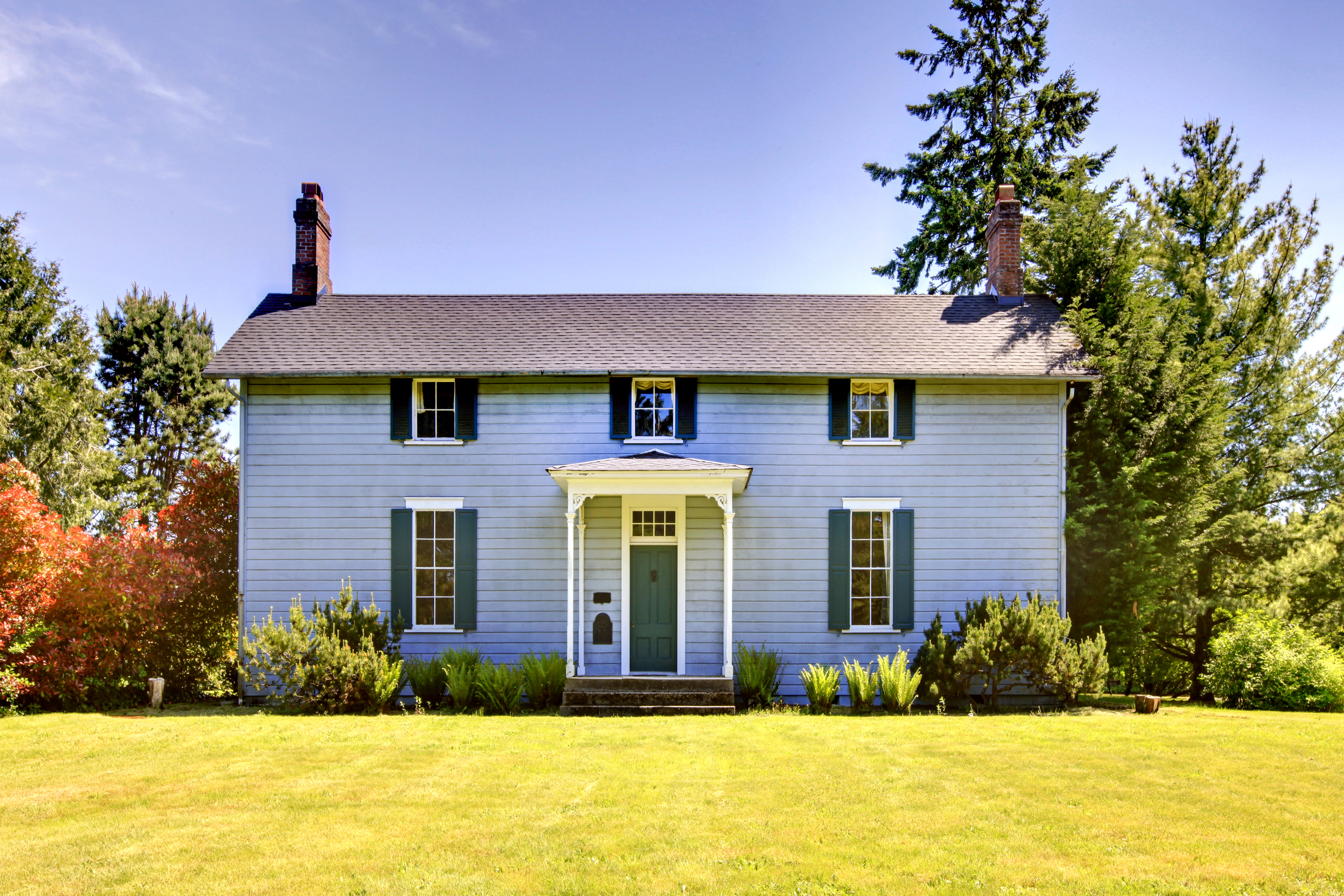 Photo by Artazum on Shutterstock
Be sure to check the USDA Plant Hardiness Map to know which zone you belong to. Also ask yourself if you'd like long-lasting trees or fast-growing ones. Once you have your basic parameters in place, there are plenty of tree options available to suit your particular needs and wants.
Best Trees to Plant
After reviewing dozens of commonly available landscaping trees, we've settled on these five as the best yard trees because they can grow in most plant hardiness zones.
Read about the characteristics of each tree listed below, and decide which of these will be your front yard trees!
1. Dogwood
Flowering dogwood, with a slow to moderate growth-rate, is an all-time favorite because it fulfills every requirement above. It thrives throughout the year, requires only partial sun, and can grow in any kind of soil as long as you keep it slightly moist on excessively hot and dry days or spread mulch around the base of the tree.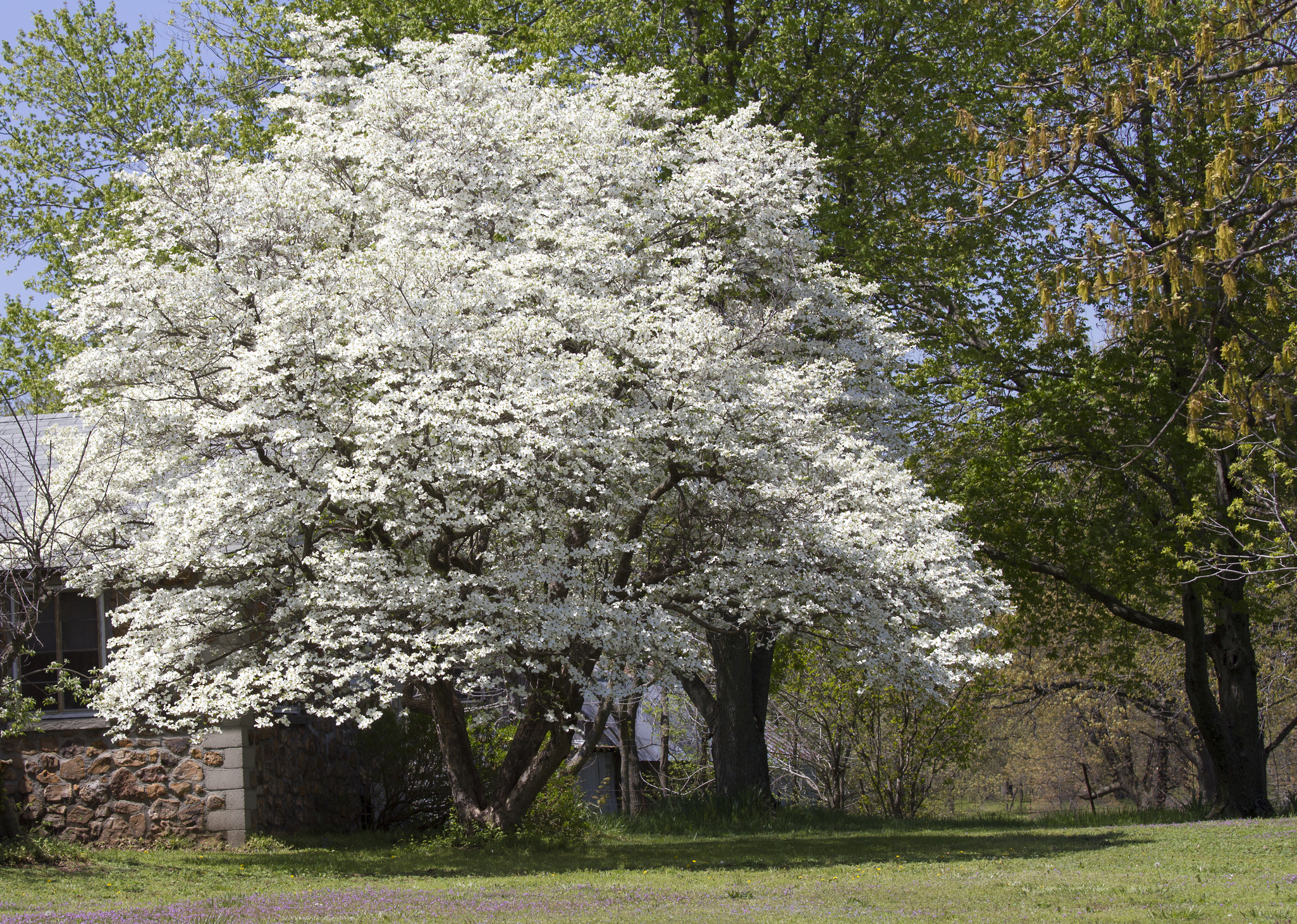 Photo by Kathryn Sidenstricker on Dreamstime
What's more, dogwood is the perfect size (20 feet) for every kind of yard, and is one of the best decorative trees! It's plentiful in a different color every season, which is a delight to the eyes.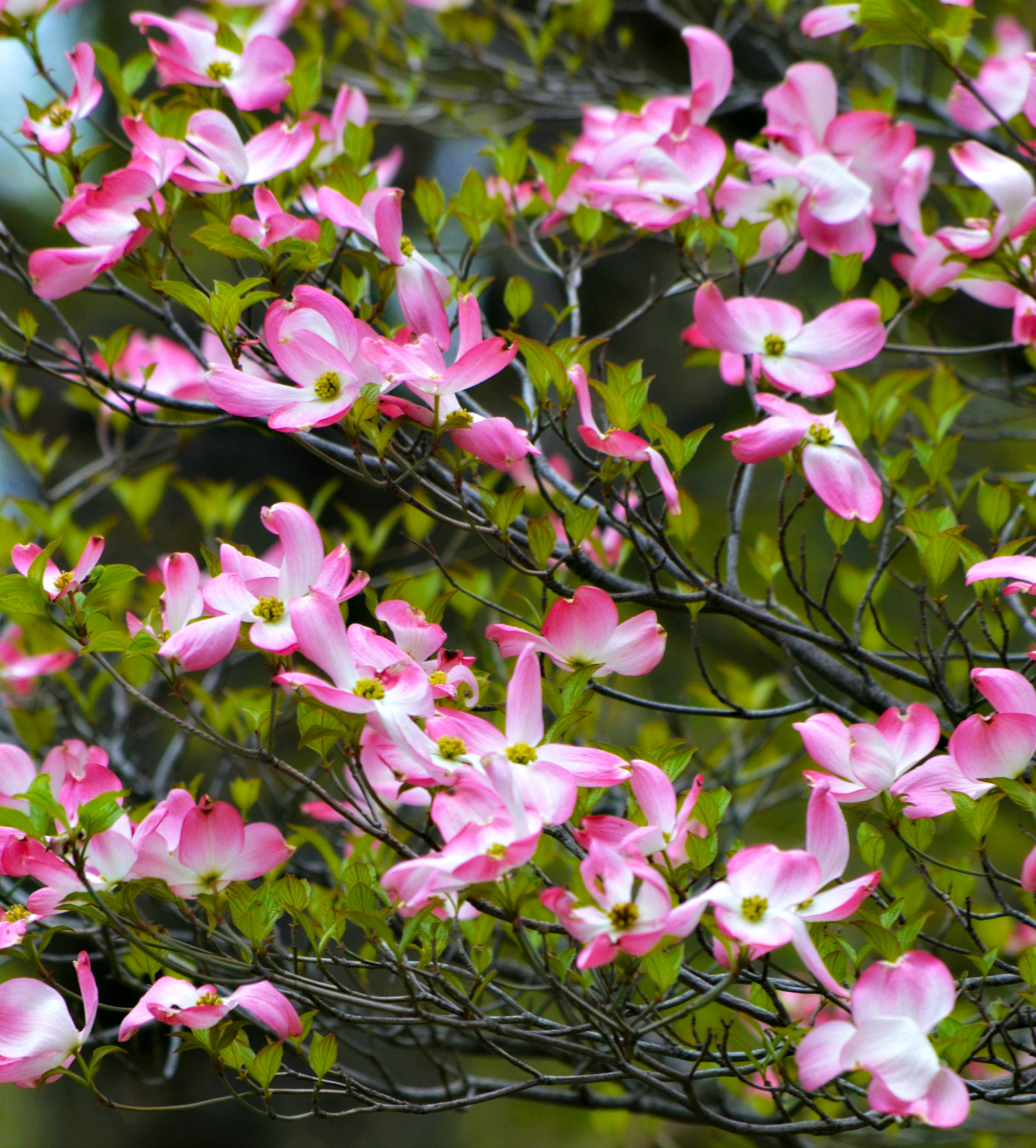 Photo by Tracy Evans on Dreamstime
2. Eastern Redbud
A small tree (20-30 feet at maturity) with a short trunk, the redbud's dramatic blossoms are all year round. With a medium growth rate, the Redbud thrives in direct and partial sunlight.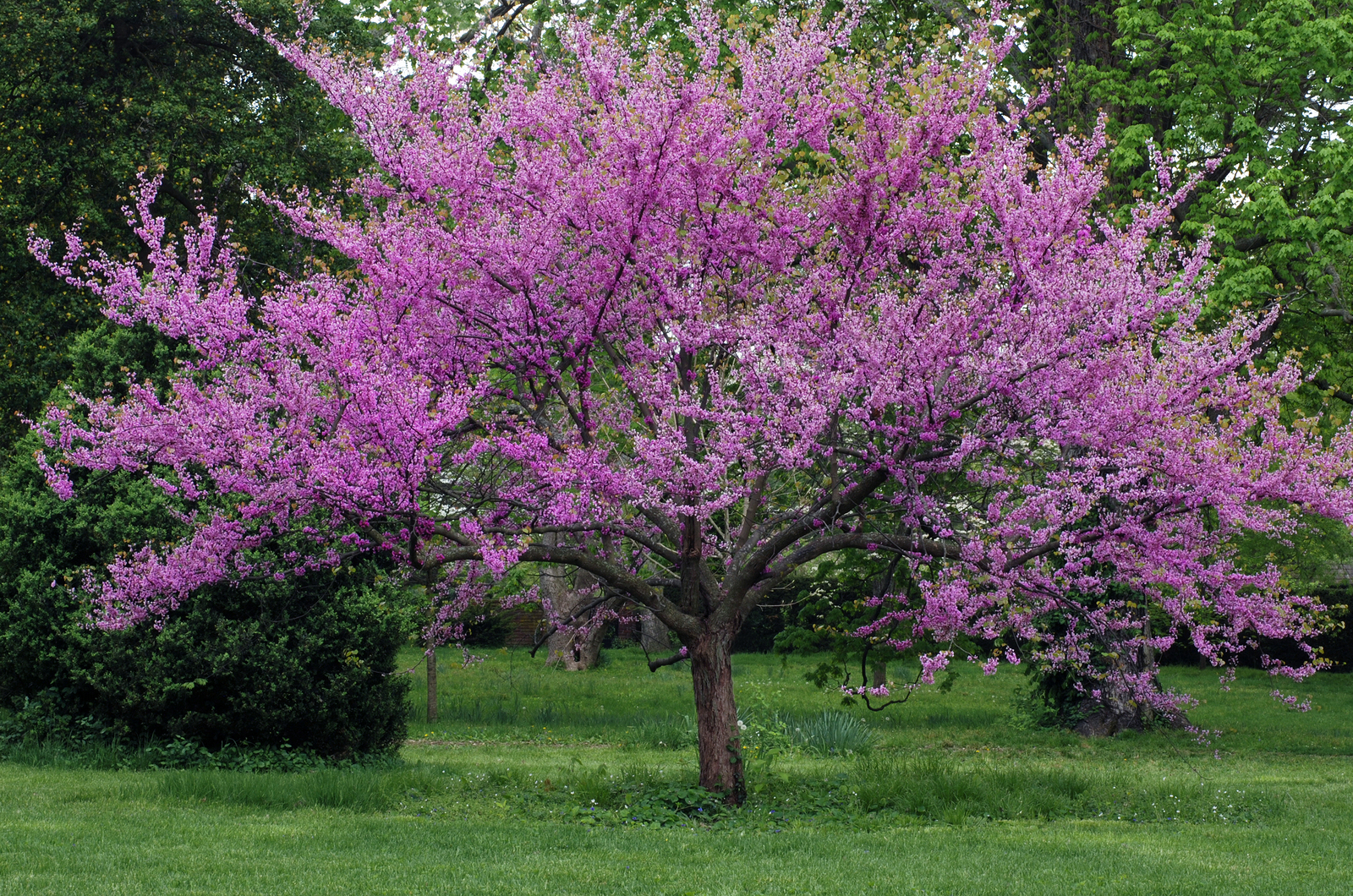 Photo by Marie C Fields on Shutterstock
This flowering tree — with its purple-pink blossoms — adds a burst of color to your front yard, and attracts a wide variety of birds and butterflies! You could make the yard's landscape even more appealing with a little water pond for the birds, under the tree.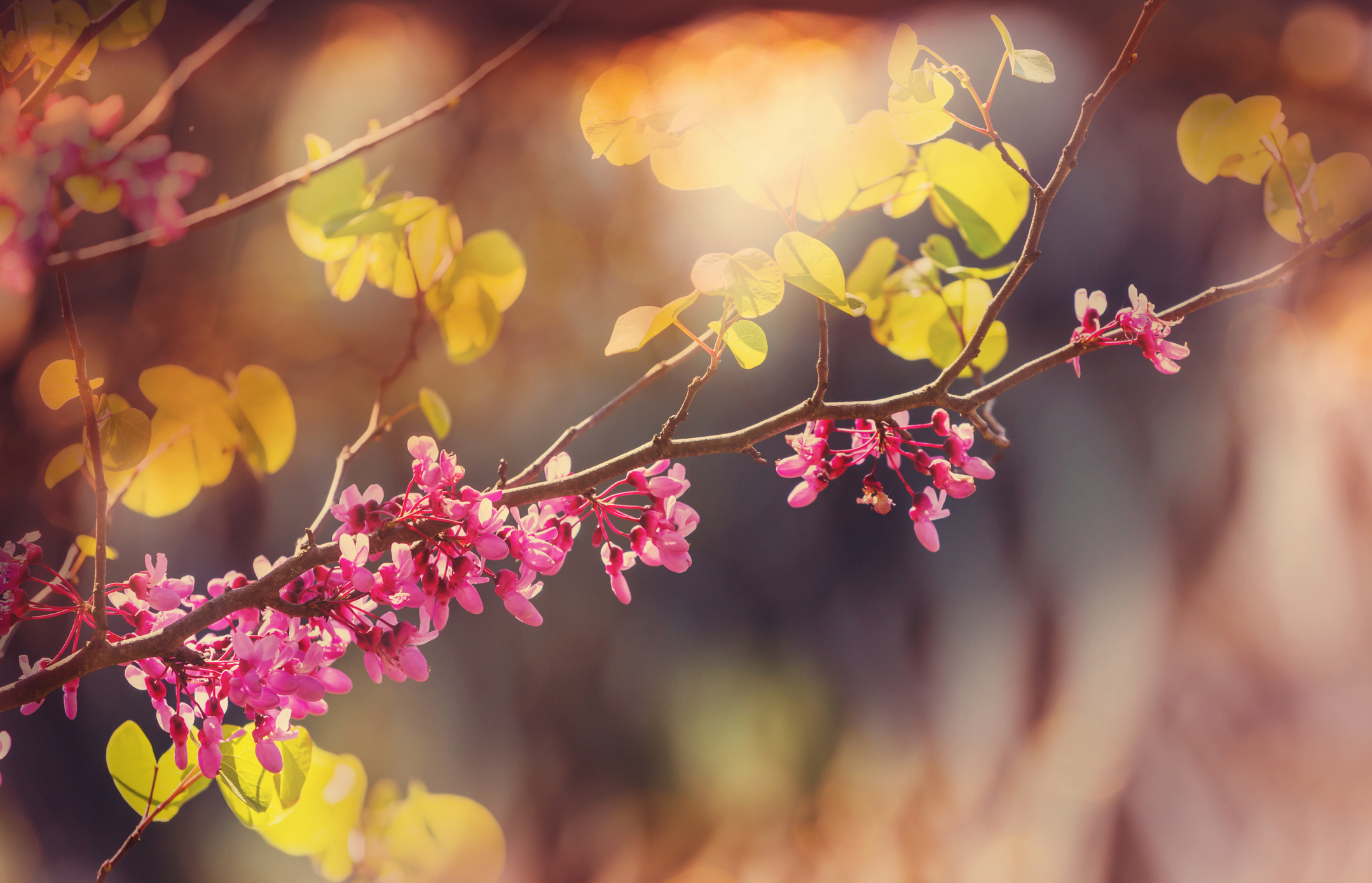 Photo by Galyna Andrushko on Shutterstock
3. Sugar Maple
Able to live a long and healthy life across climates, the maple tree is perfect if you have a big enough yard.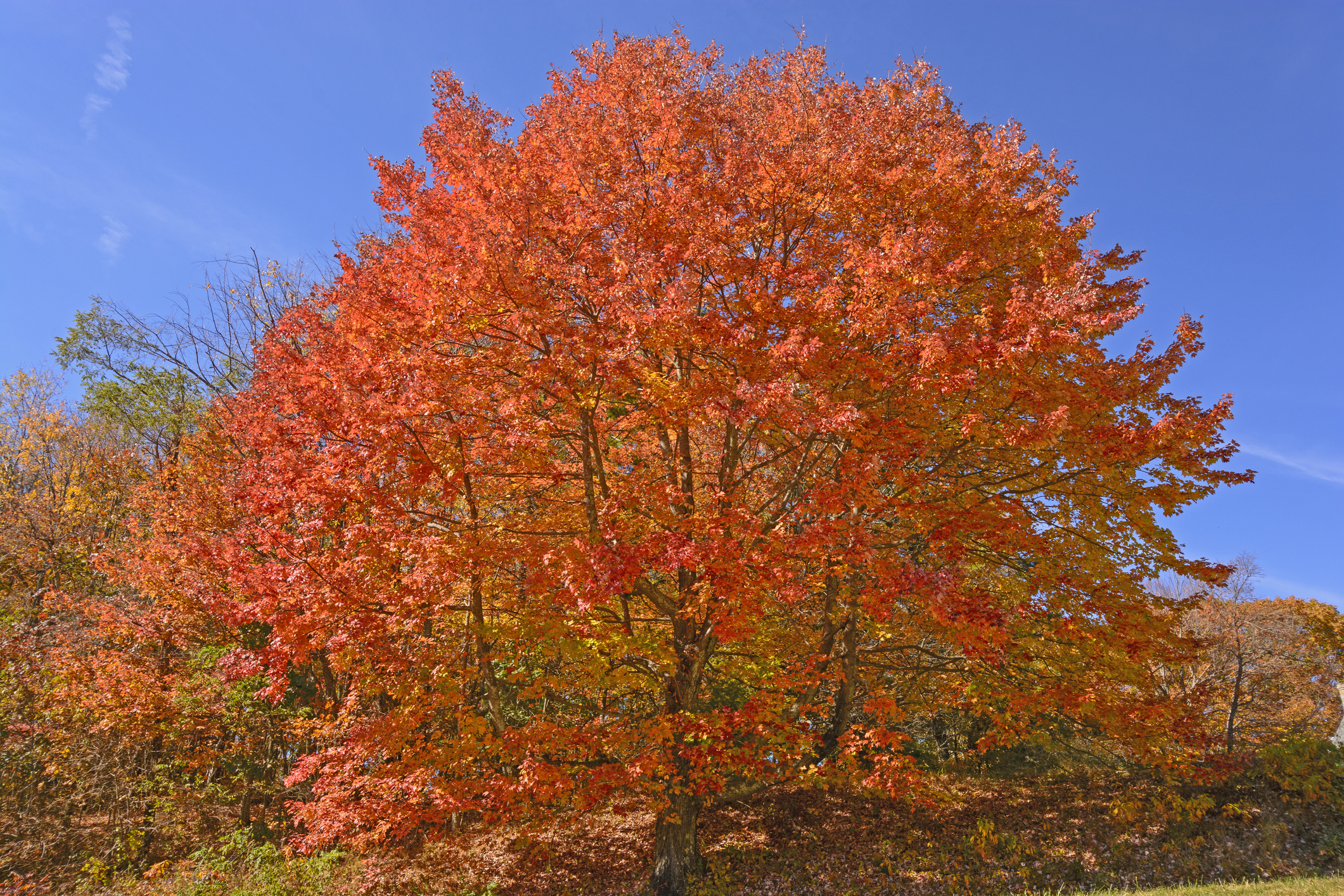 Photo by wildnerpix on Adobe Stock
This tree, which grows to a height of 60 feet at maturity also has a delicious practical value (if you'd like to make your own maple syrup, that is). The fall colors on this tree are especially beautiful with leaves turning bright yellow, red and orange.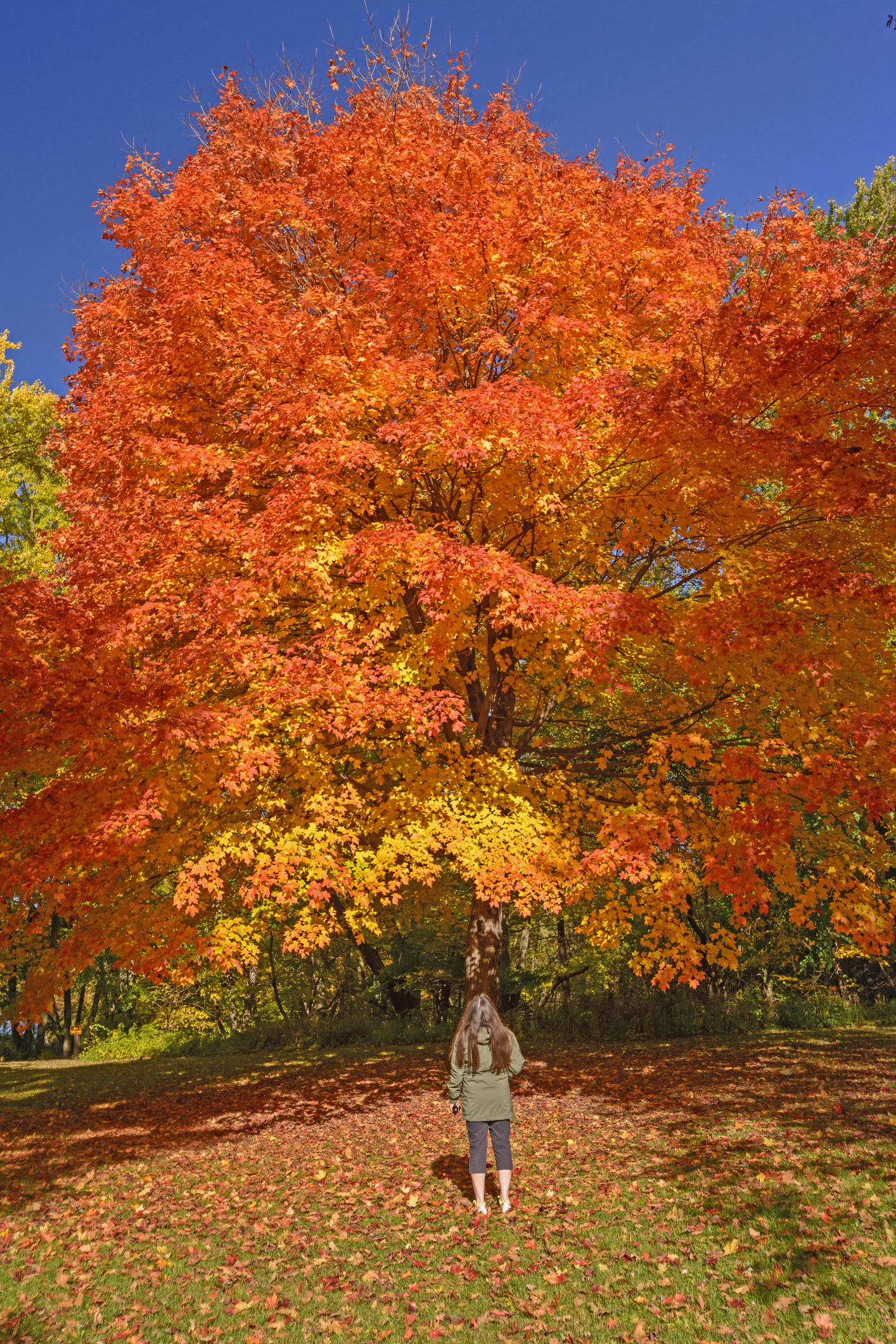 Photo by Wildnerpix on Shutterstock
4. Saucer Magnolia
If you've ever walked in Central Park in spring and summer, this tree is almost all you can see! The magnolia tree is ideal for small yards or if you want to have a gentle wave of pink in front of your house. The tree grows with an even spread, and reaches heights of about 20 feet at maturity.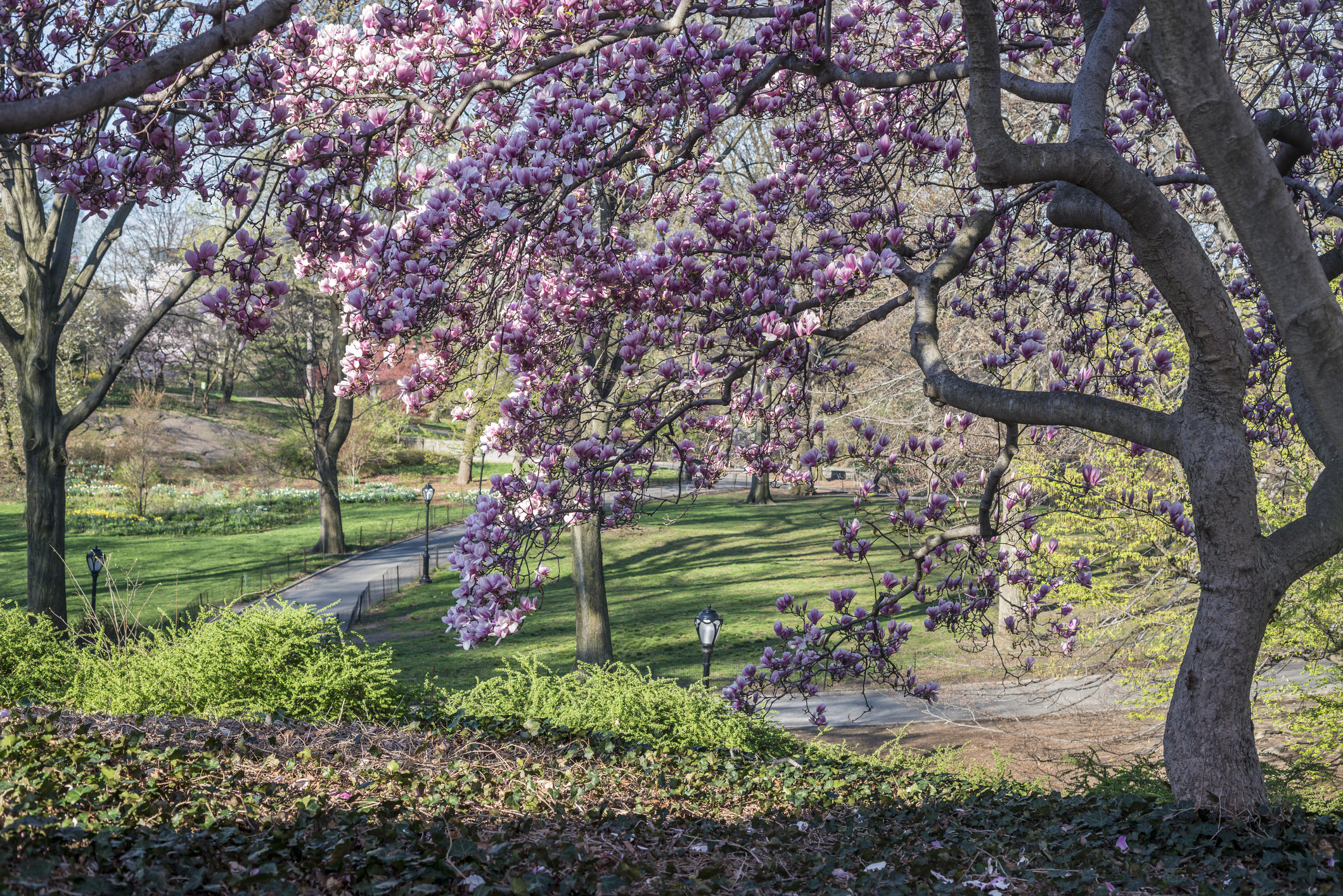 Photo by John Andreson on Adobe Stock
Magnolia trees, which thrive under direct sunlight, provide beautiful flowers that can stay on display for much of the year. Magnolia flowers can bloom from February to April, and may bloom several times a year, even into early winter.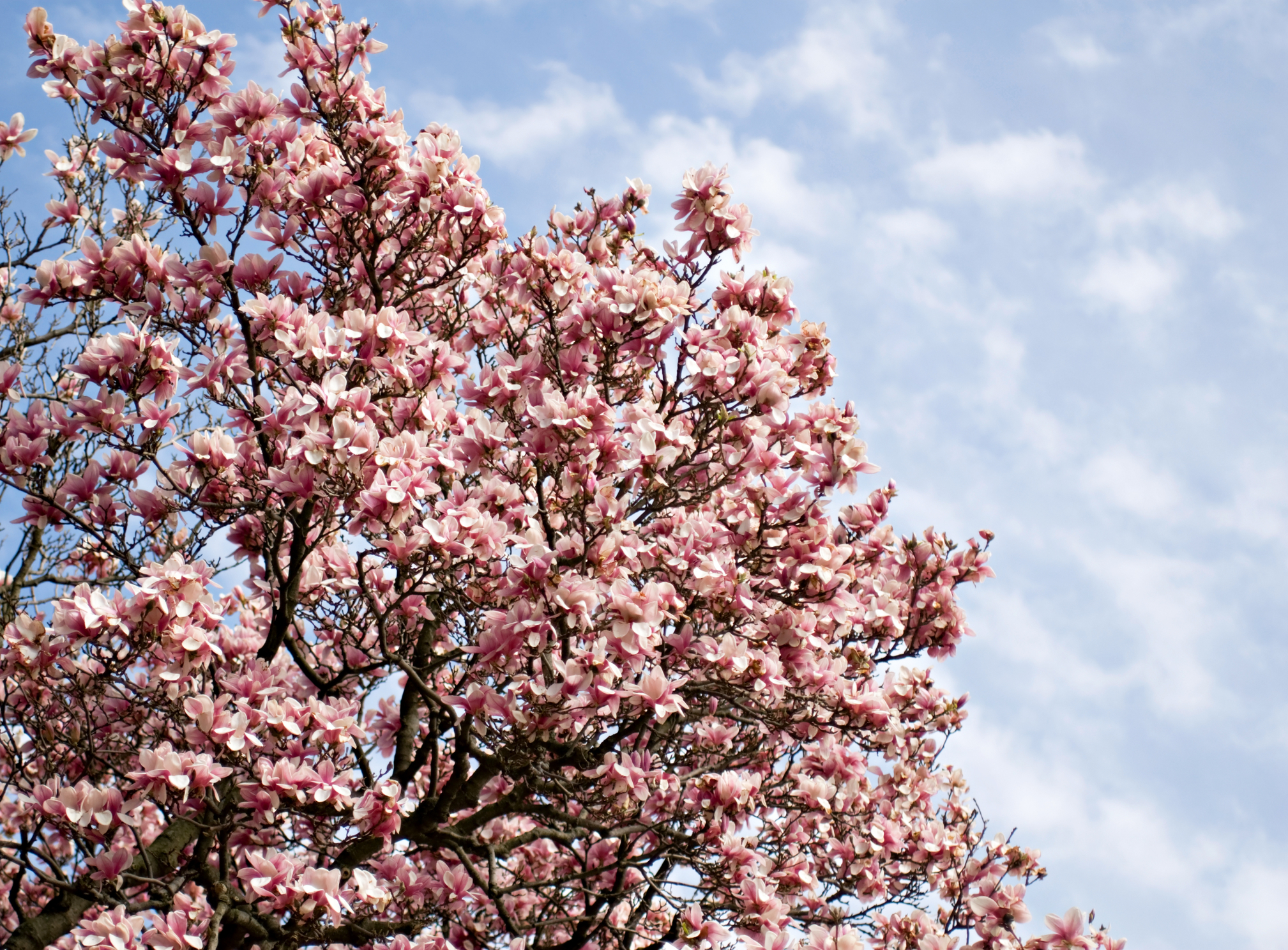 Photo by lawcain on Adobe Stock
Given how low the flowers bloom, this tree sure makes for a great background in photos!
5. American Arborvitae
Thuja occidentalis, also known as northern white-cedar, eastern arborvitae, and American arborvitae (among other common names) is a good choice if you're not looking for flowering trees and want a splash of evergreen. Able to grow in a range of climates and conditions, this towering green cone-shaped tree (reaching heights of 50 feet at maturity) has an imposing presence.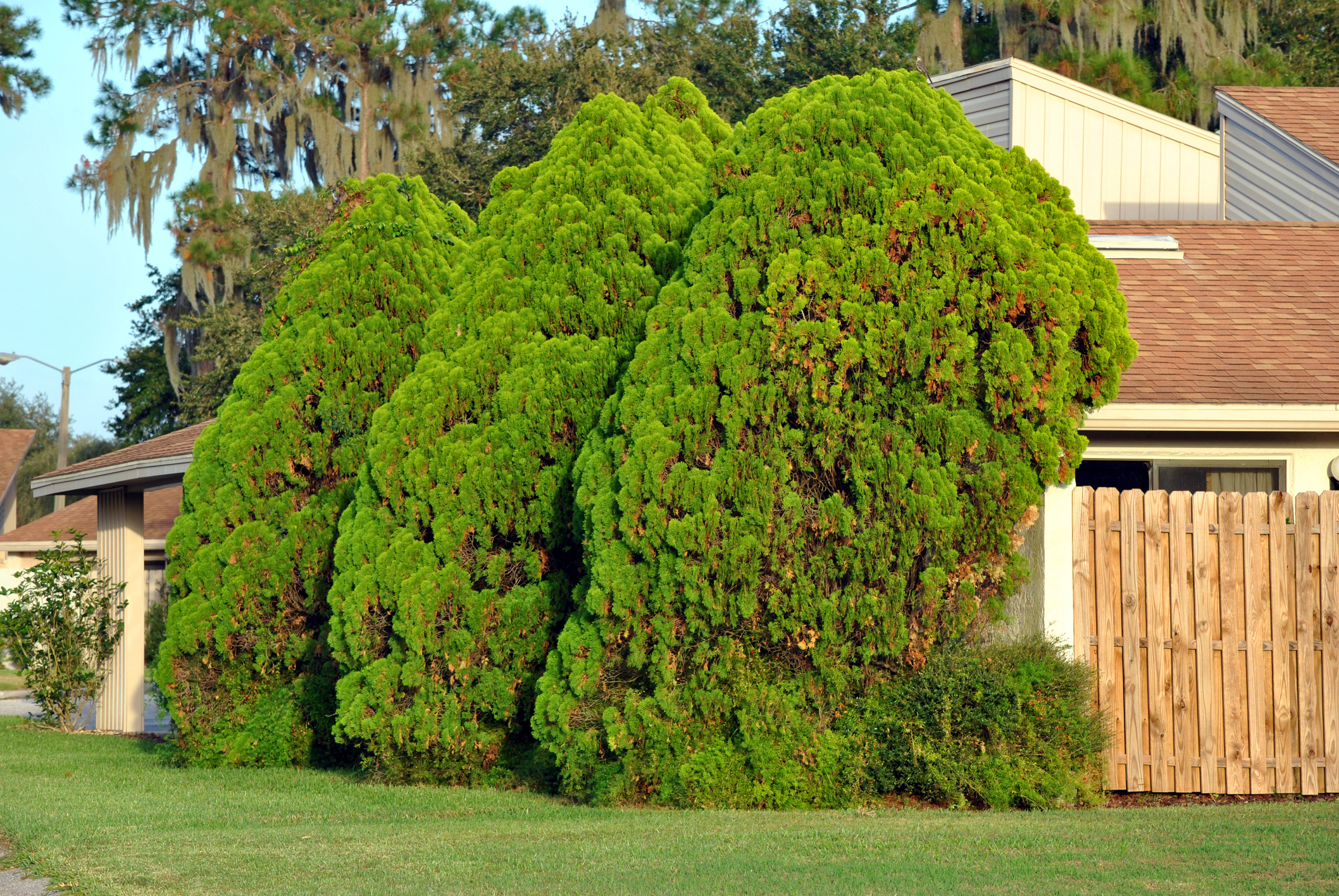 Photo by Peter Etchells on Dreamstime
Pairs of these trees, or even a row of them, work wonderfully because of their symmetry. They could also act as a divider between yards and provide you with privacy. Squirrels and birds also love to make their homes in them, especially during winter.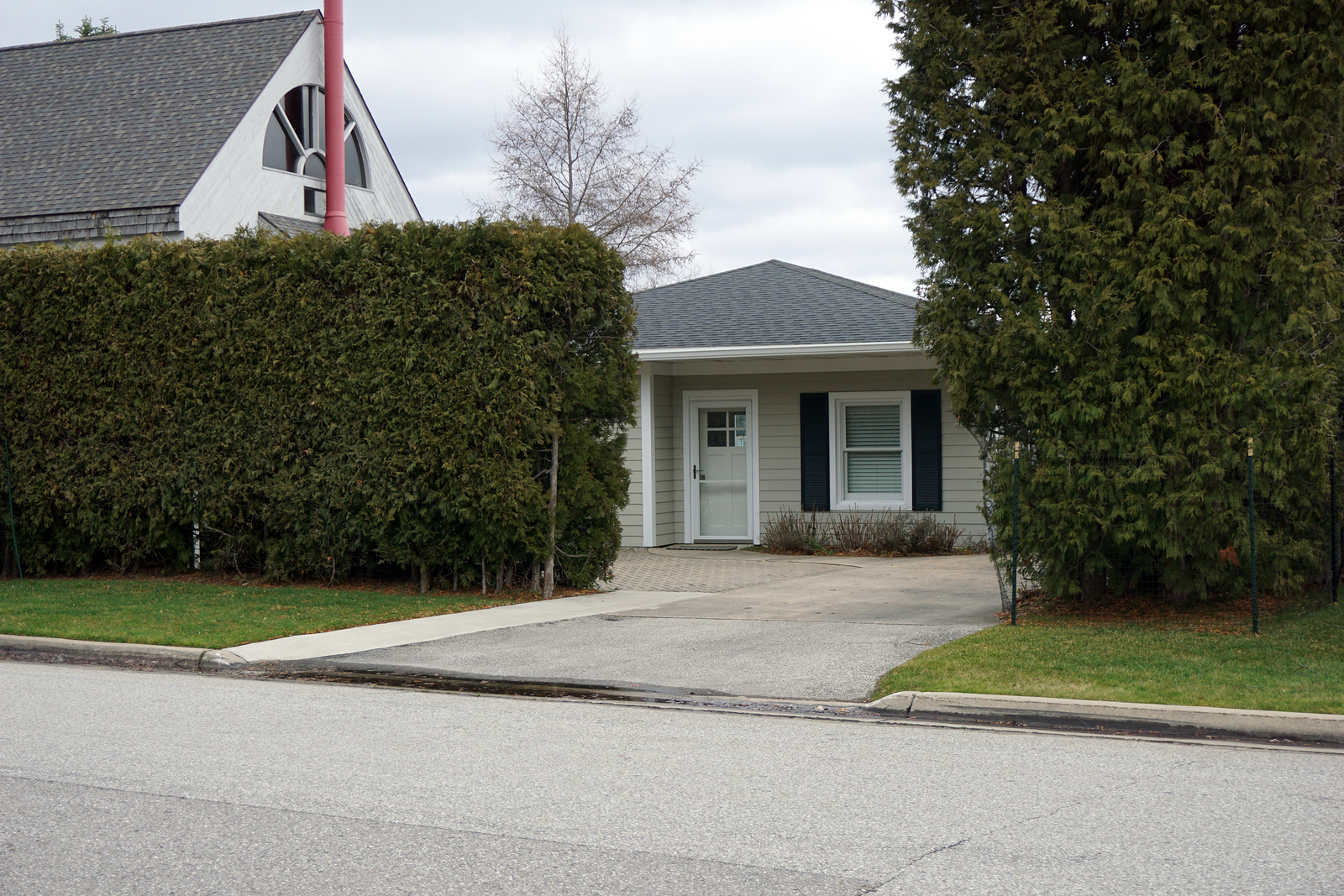 Photo by Willard Losinger on Bigstock
Adding to the Landscape
While we picked out some of the best trees for general purposes, there are plenty of other options you could choose from depending on where you live, what kind of soil you have, the kinds of bird you'd like to see, how fast you'd like them to grow, etc. Once you make your choice and plant your tree, spruce up the yard with some garden tricks! There's nothing more inviting than a lush green space that is also well decorated! So, go on and design a beautiful garden around your tree!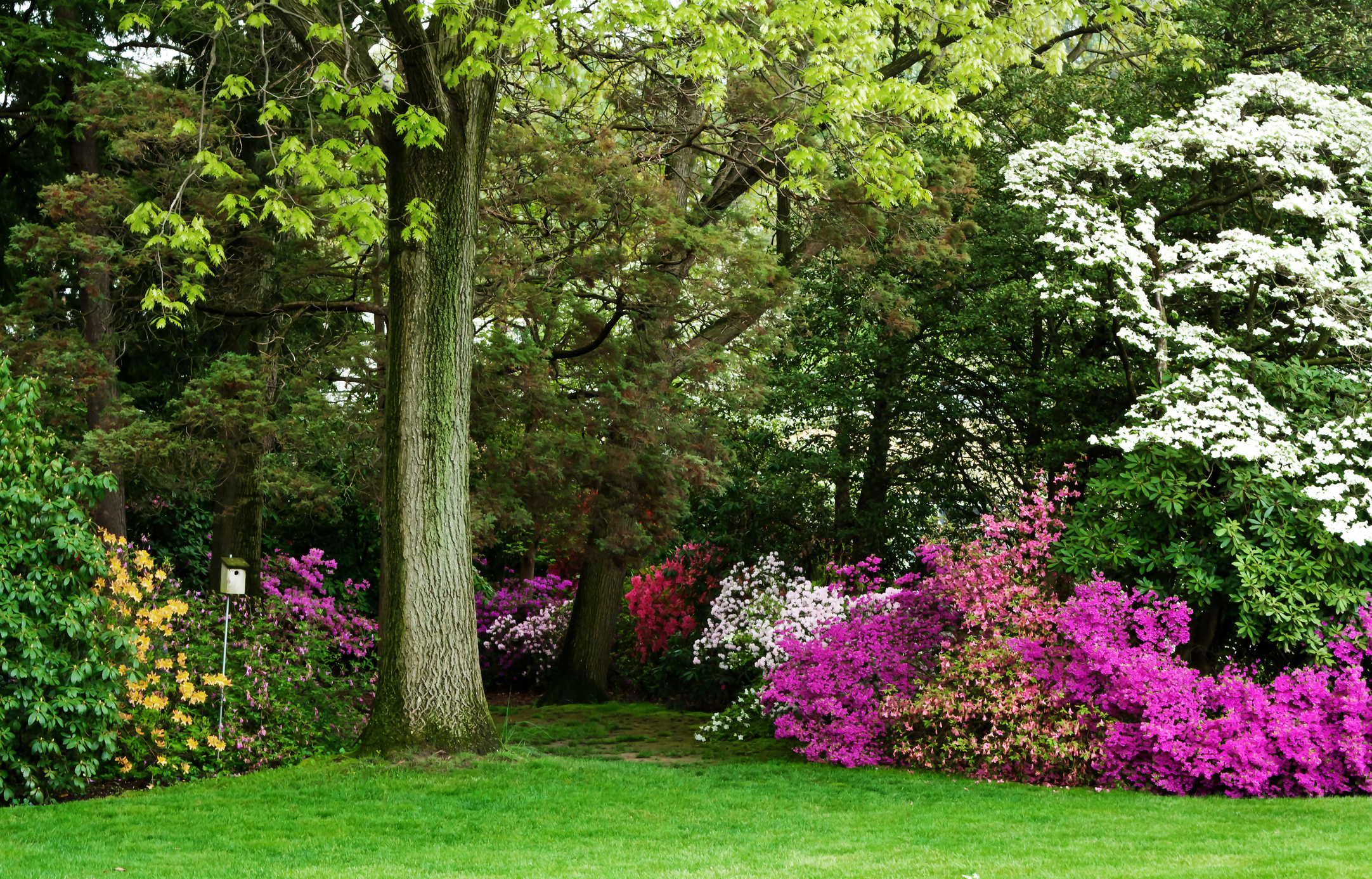 Photo by Margaret Hunsinger on Shutterstock