Windowsill gardens help you maximize your space and bring the beauty and bounty of a traditional outdoor garden indoors.
You only need a few things to create the perfect windowsill garden. When planning your windowsill garden, it's best to place it on a south-facing window with a decent-sized sill. Any window that gets direct sunlight for at least half of the day will work.
Once you have the basics down, it's time to get started. Here are seven tips to help you create a perfect windowsill garden.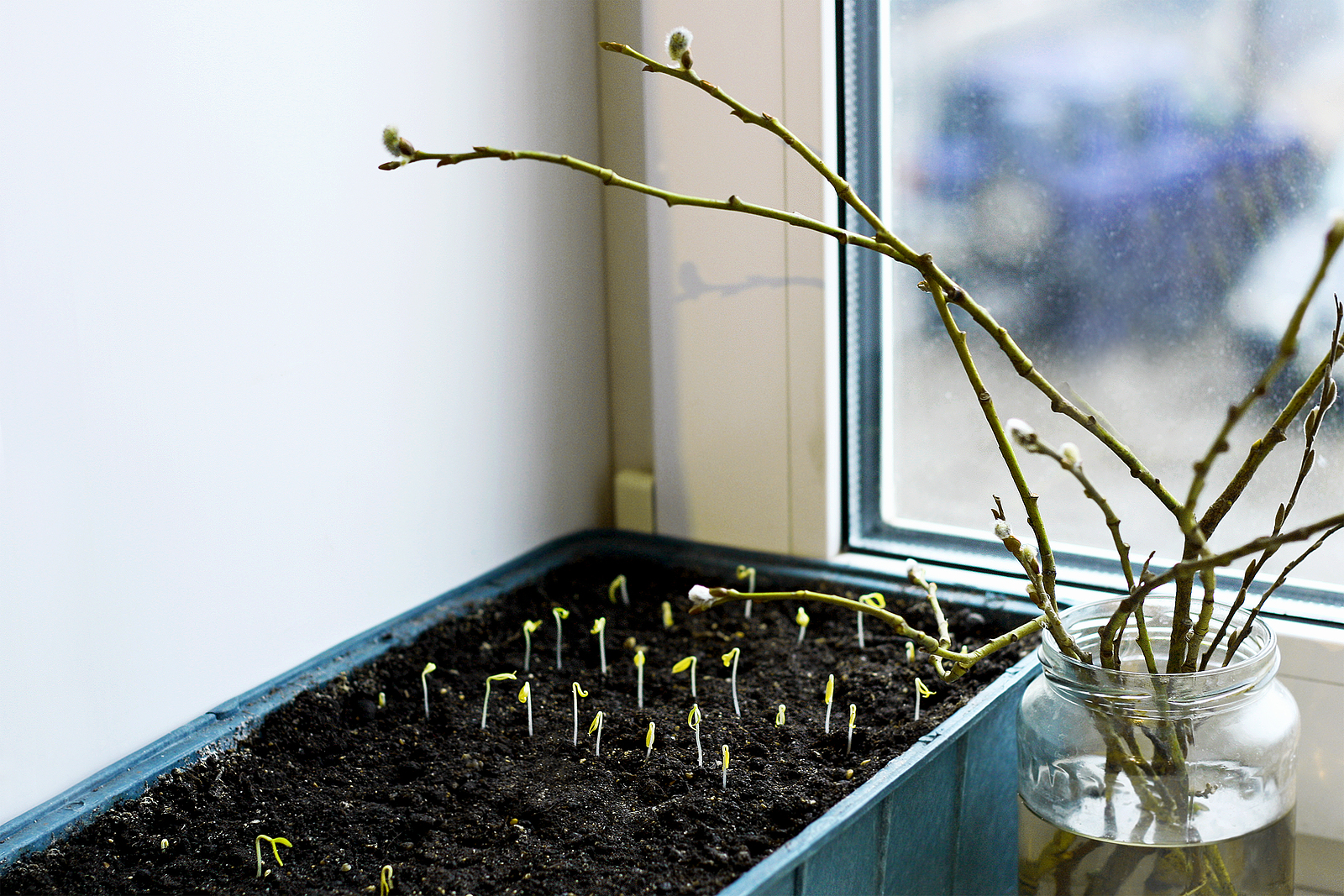 Photo by NataliaL on Shutterstock
1. Plan Necessities
Since space is limited in a windowsill garden, take time to figure out exactly what you want, or perhaps need, to grow. The easiest way to do this is to simply take an inventory of what you frequently eat. If you love to add herbs and fresh greens to your meals, then start here.
Some of the best plants to grow on your windowsill are ones that don't get too big, such as root vegetables (carrots, garlic), herbs (mint, cilantro, rosemary), and salad greens (arugula, green leaf).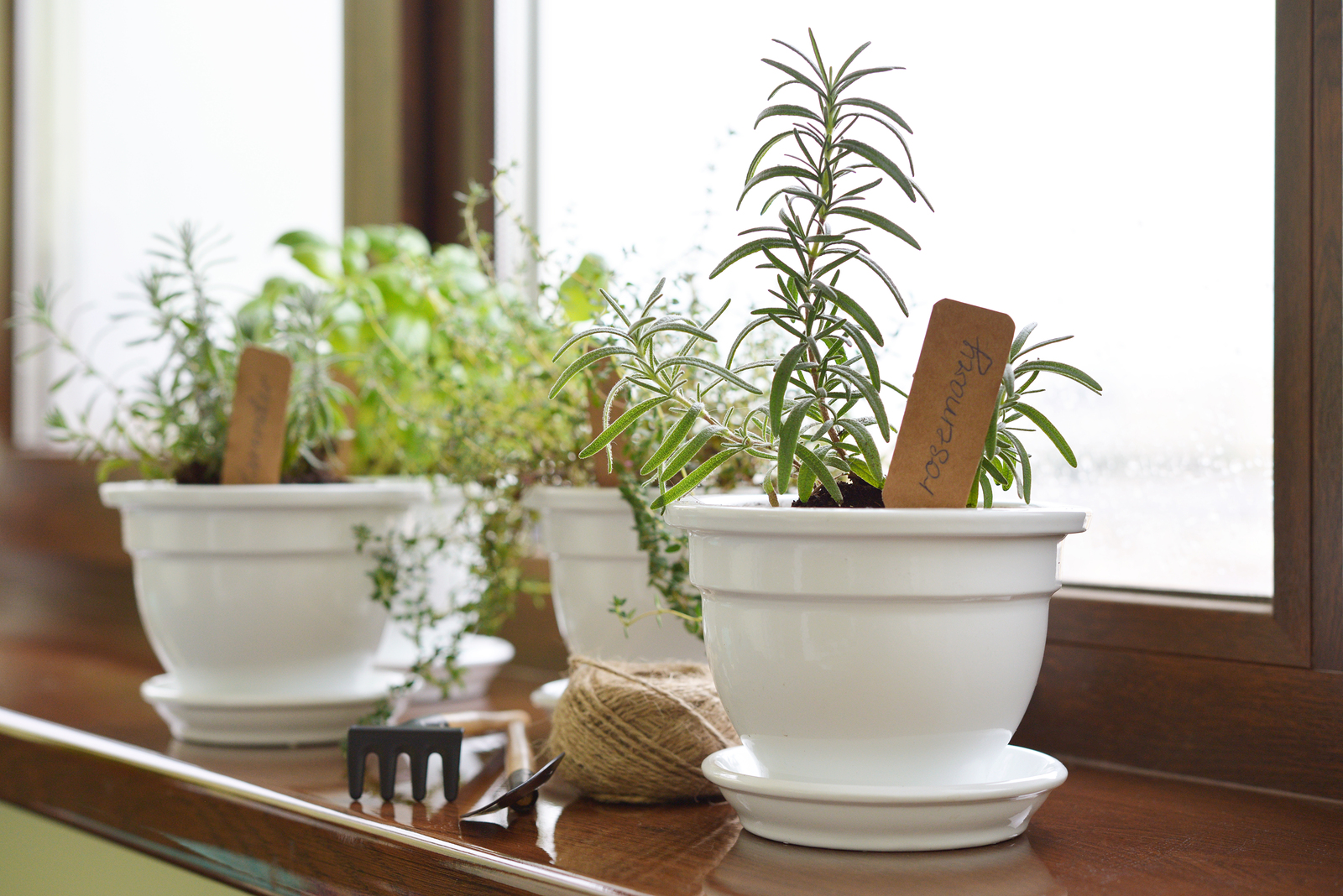 Photo by mam_mia on Shutterstock
2. Use Your Leftovers
Sure, you can purchase some seeds and easily grow your plants from scratch, but you also have another option: using your leftovers! It's not only cheap, it's also really amazing to see your food garbage transformed into plentiful plants!
When you have extra herbs, lettuce leaves, celery, beets, and more, place them in a shallow glass of water on your windowsill. Within days, you'll notice some roots growing. At this point, it's safe to transplant the newly-rooted leftovers into potting soil.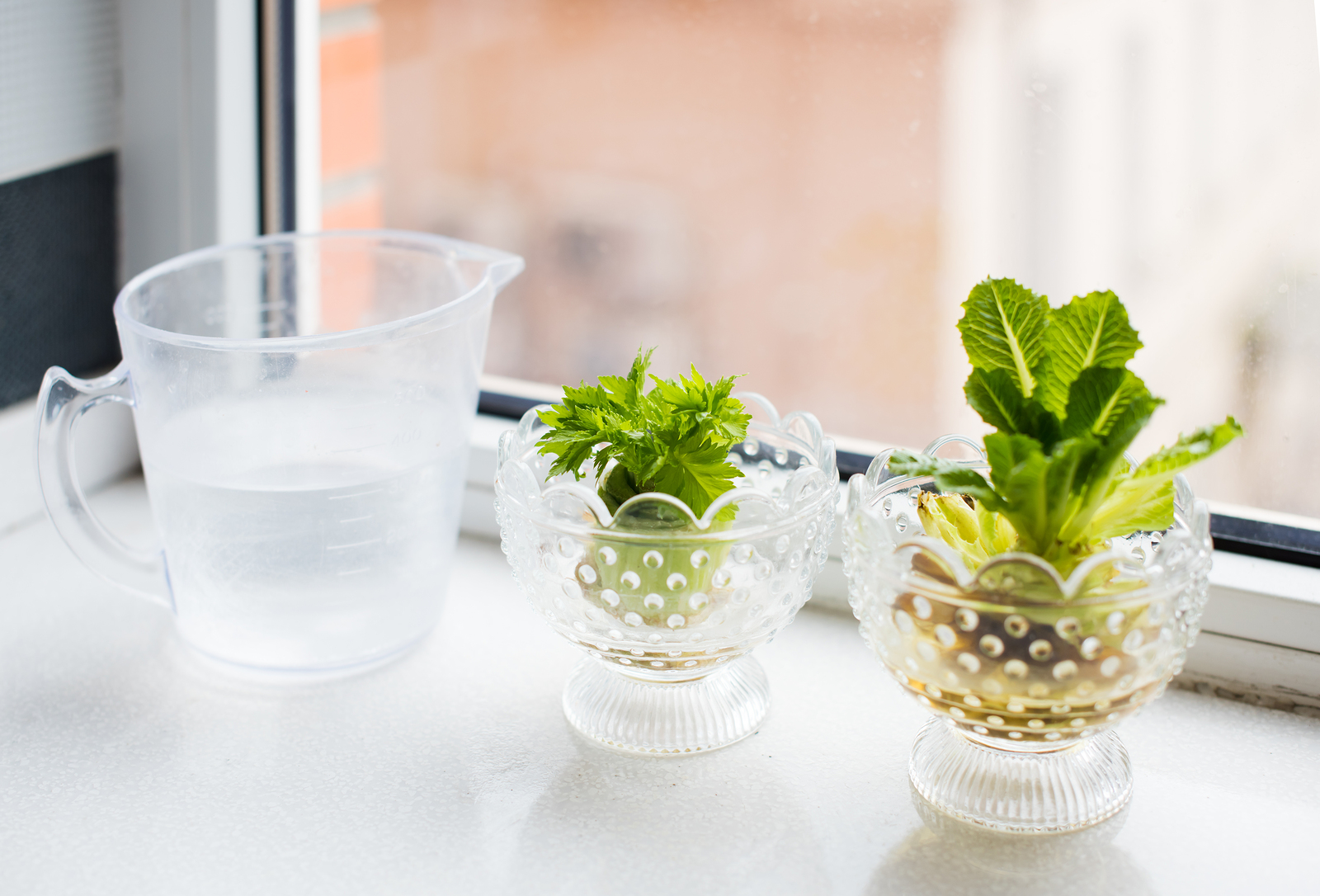 Photo by Daria Minaeva on Shutterstock
Feel free to directly plant extra garlic cloves and ginger rhizomes directly into soil.
3. Check on the Sunlight
Your windowsill garden requires at least six hours of sunlight per day throughout the year. Any less and your plants won't grow. During the spring and summer months, you should be fine. However, many windowsill gardeners invest in a small UV light system to compensate for the dark winter months.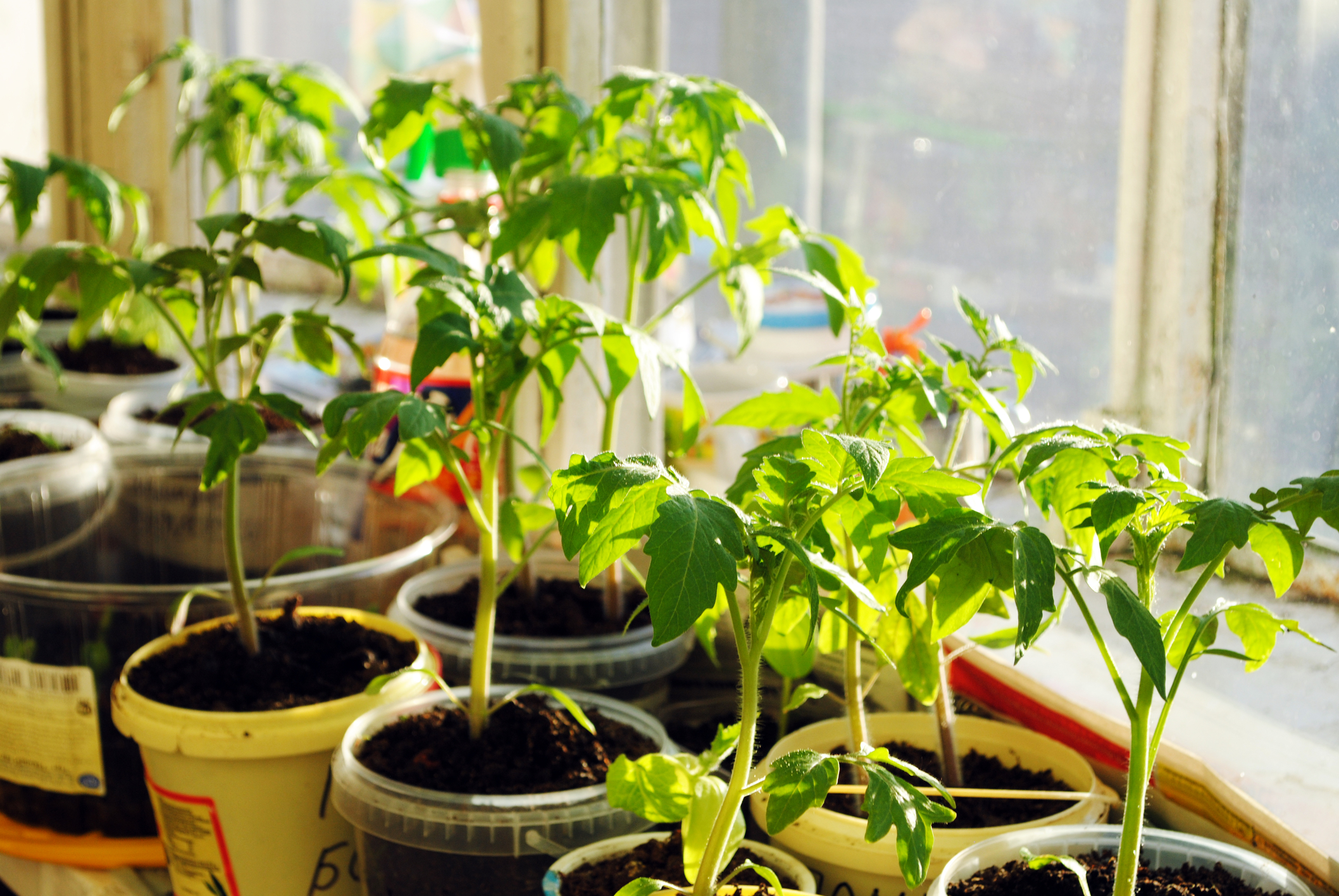 Photo by irra_irra on Shutterstock
4. Fertilize Early, Fertilize Often
Fertilizer is the perfect food for your windowsill garden, but it's vitally important to find the right kind. I find that liquid fish fertilizer works great for plants in containers.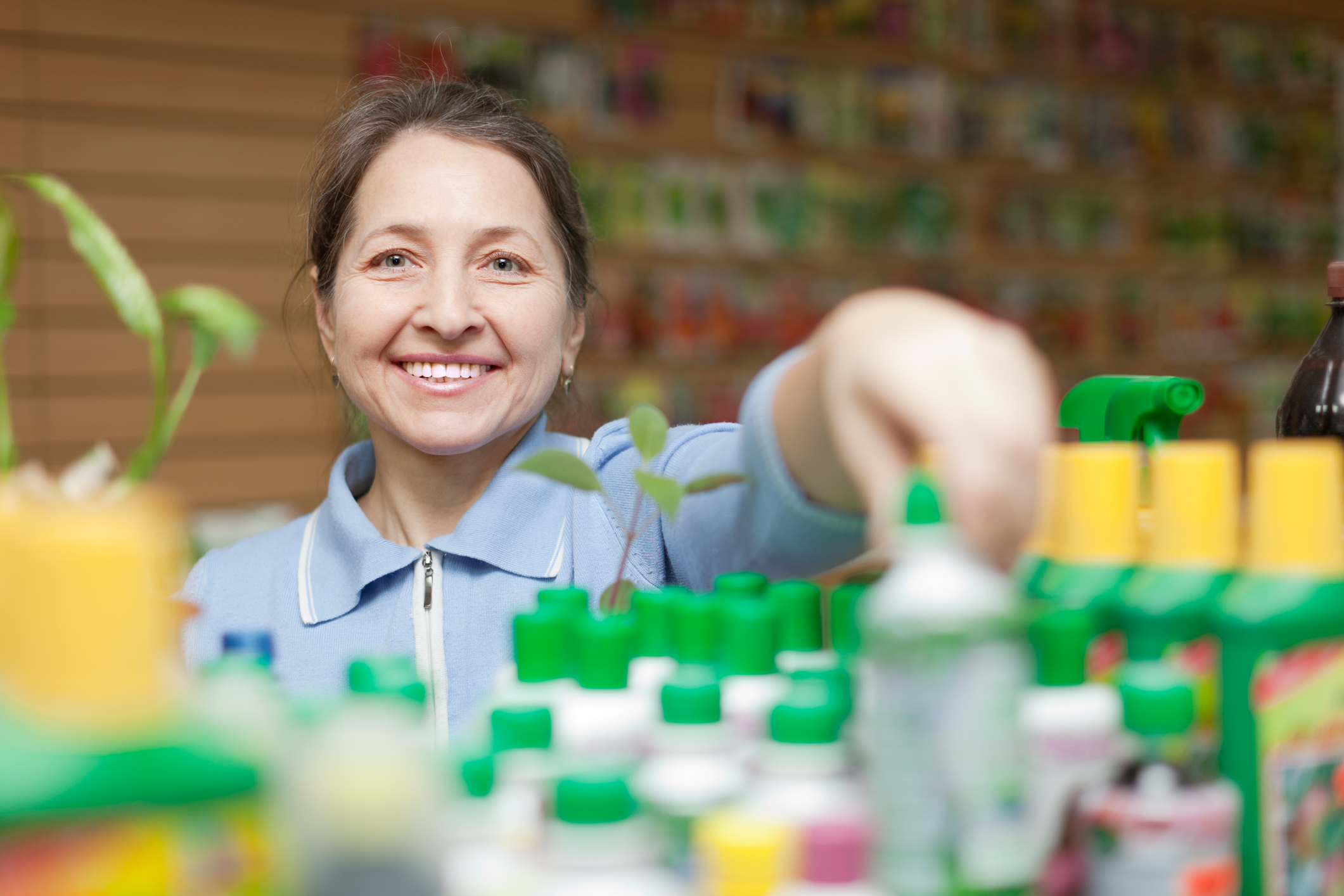 Photo by BearFotos on Shutterstock
Read the dilution instructions carefully and fertilize every 1-2 weeks.
5. Feel Free to Trim Leaves, But Use Caution
Most salad greens, herbs, and even celery won't stop growing even after you've trimmed them back. In fact, it's possible to keep your plants growing and growing throughout the year by trimming the leaves and shoots.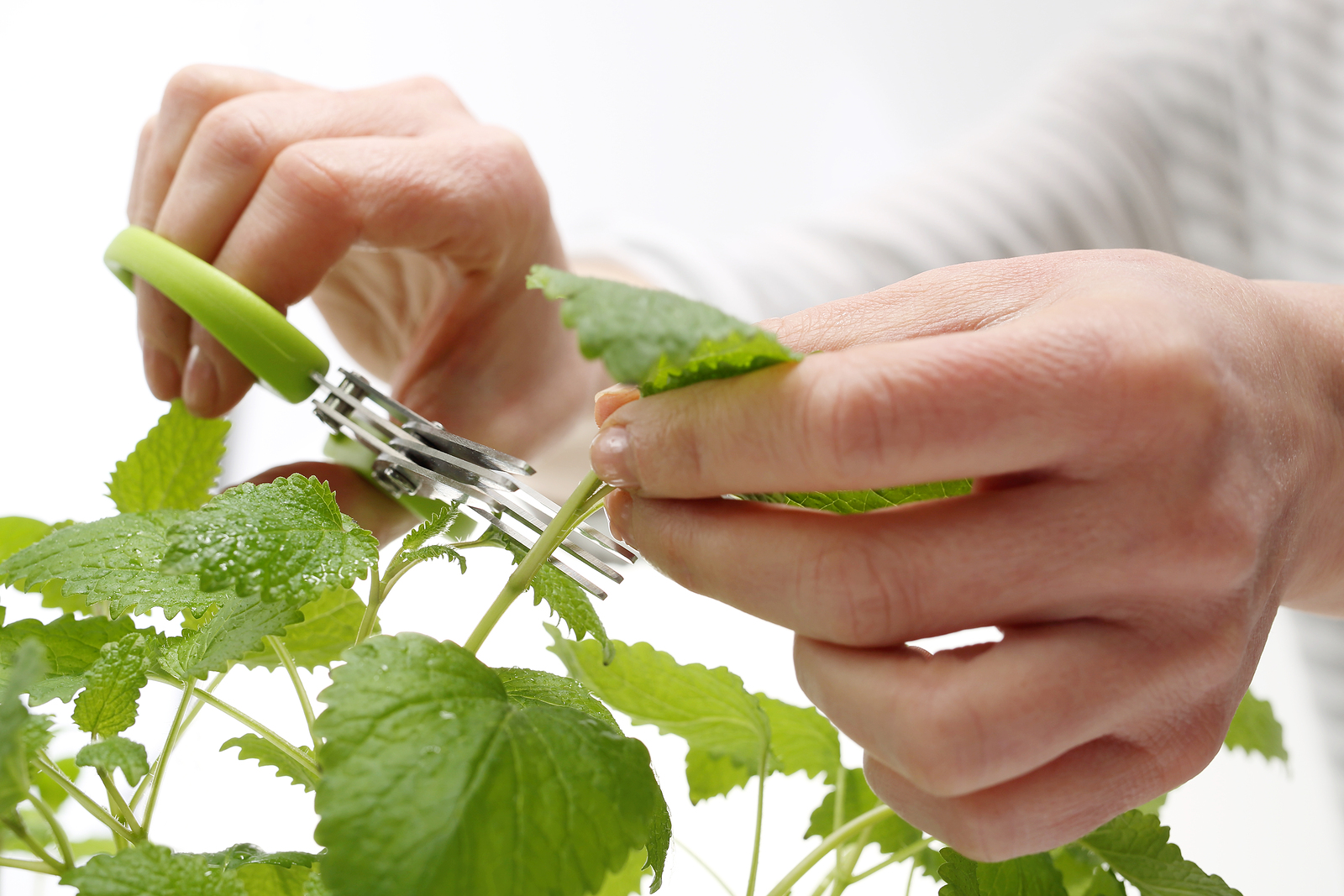 Photo by Robert Przysbysz on Shutterstock
When trimming back your edibles to eat, use sharp scissors and cut on an angle.
6. Improvise When Space is Limited
If you're stuck with a narrow windowsill, it's easy to replace it with a bigger one. Just make sure the new molding matches the rest of your home.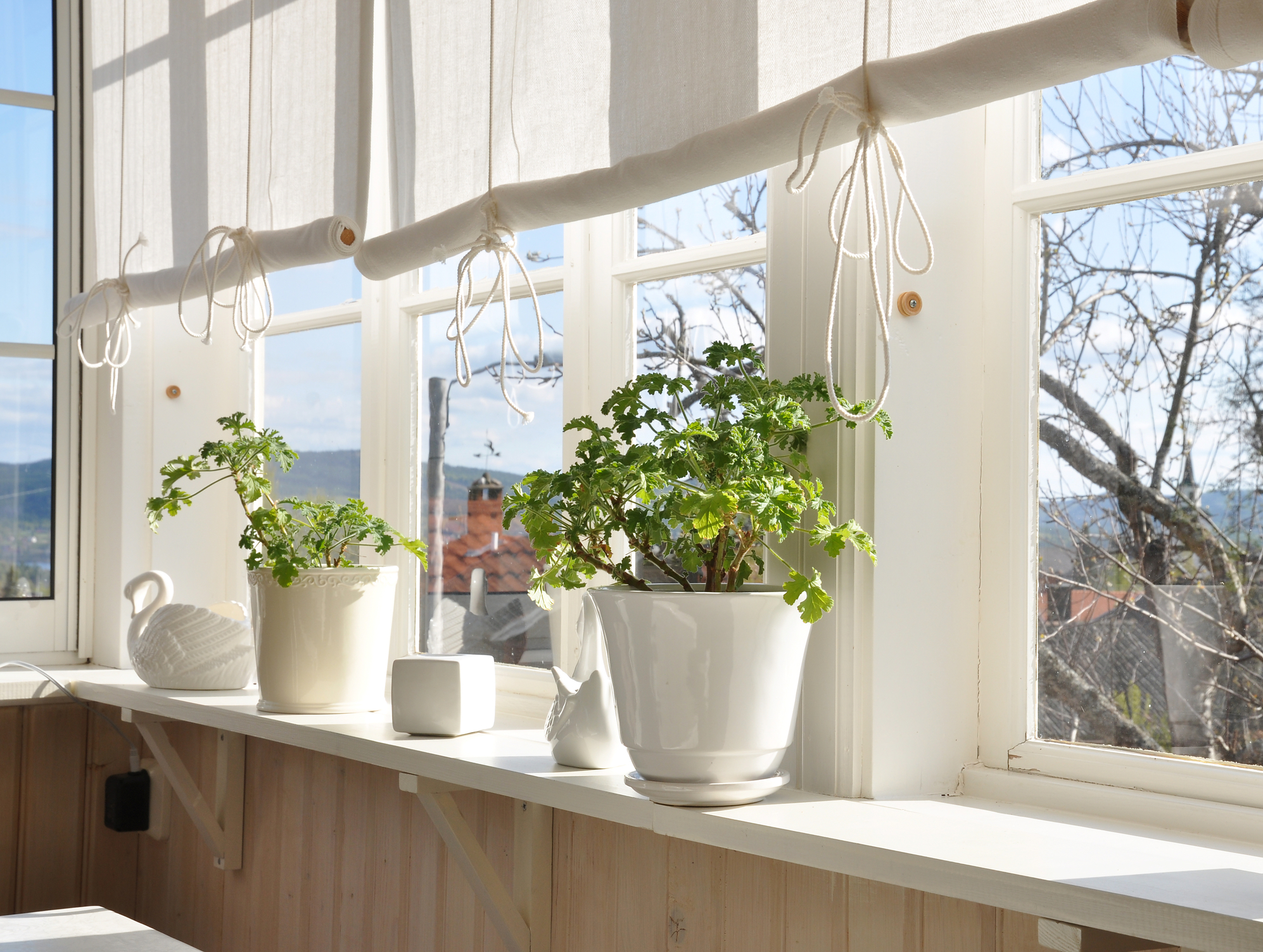 Photo by Anki Hoglund on Dreamstime
Or use strong suction cups to secure extra containers directly to the window. Part of the fun of windowsill gardening is improvising with the space you have available.
7. Think of Your Garden as Home Décor
Visitors are bound to notice your windowsill garden, so incorporate the containers into your home's overall decor. You can find virtually any type of pots and containers made of everything from colored plastic to ceramic, natural, and clay.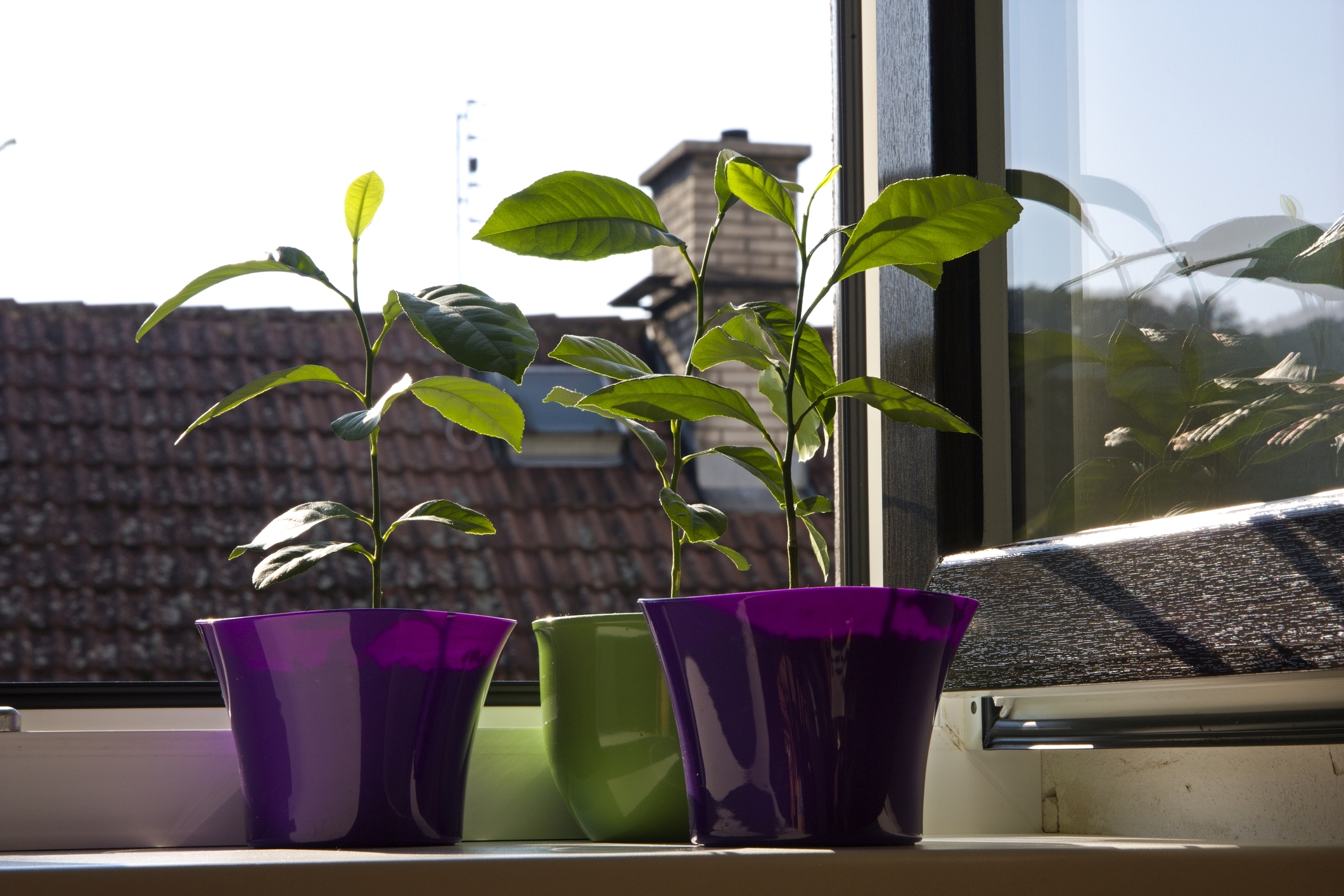 Photo by Filipfoto25 on Dreamstime
I suggest labeling your plants for easy identification, especially if you're planting several different greens or root vegetables. Purchase chalkboard stickers or small stake signs to add a creative touch.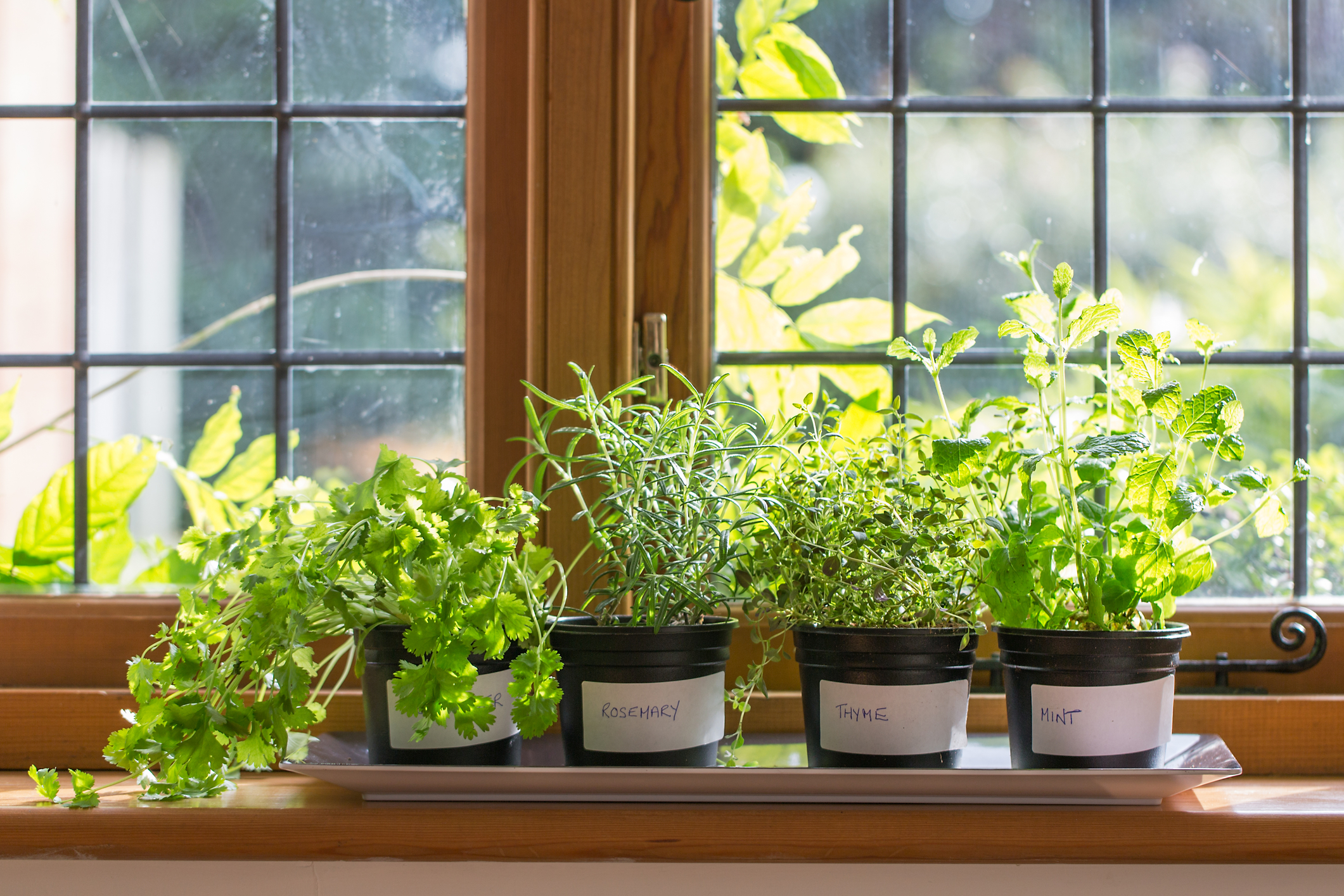 Photo by Christine Bird on Shutterstock
So what are you waiting for? No matter what kind of home you have, almost any sunny ledge can be used to bloom an indoor oasis!