There's absolutely nothing better than enjoying a fresh, ripe, sun-kissed cherry tomato on a warm summer day. Then again, trimming some fresh mint for a perfectly-mixed mojito also tops the list.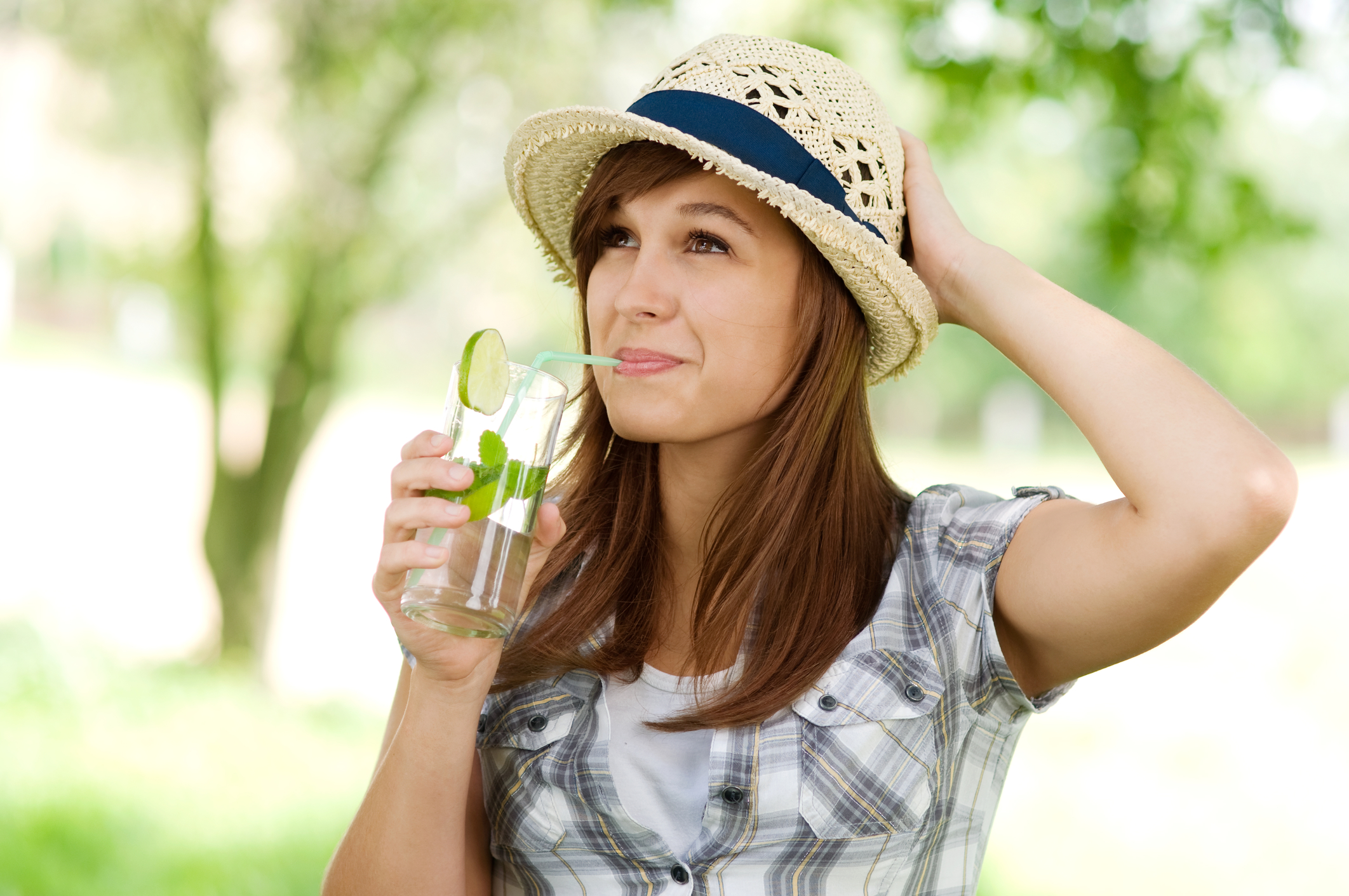 Photo by gpointstudio on Adobe Stock
But what do you do when you don't have the space for a raised-bed or plotted garden? The solution is remarkably simple: container gardening.
Follow these steps and, in just a couple of months, you'll be enjoying the delicious fruits of your labor.
Start with a Detailed Plan
Before you jump into planting your new container garden, start by creating a plan. Determine which types of fruits and vegetables you want to grow, keeping in mind that there are some varieties that grow better in containers:
Tomatoes
Greens (for salads)
Herbs
Leeks and onions
Peppers
Beans
Carrots
When you're ready to purchase seeds or started plants, be on the lookout for plants bred specifically for containers, which are usually labeled terms like "dwarf," "bush," and "determinant."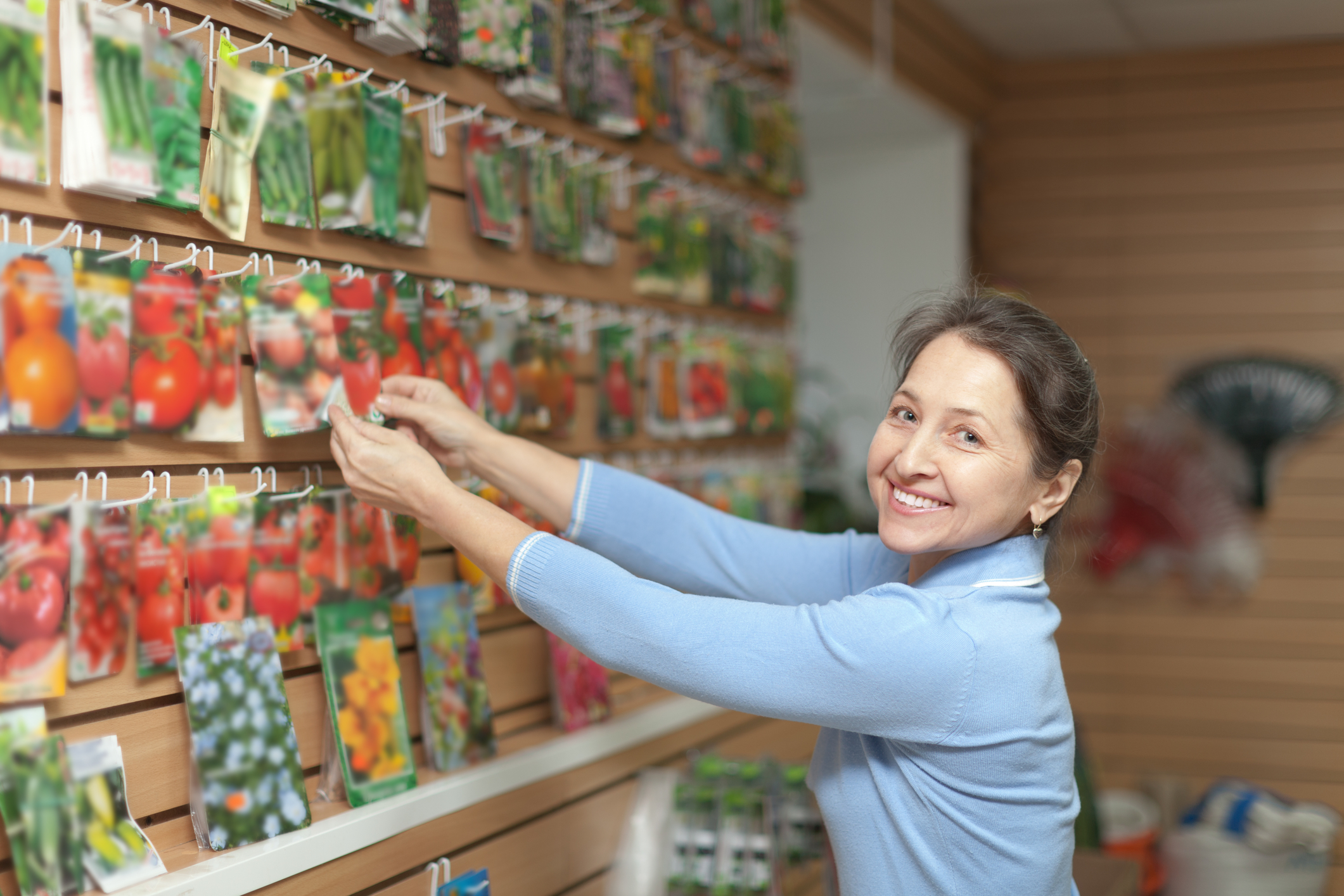 Photo by JackF on Adobe Stock
2. Choose Pots & Soil
There are dozens, upon dozens, of different pot and soil options available at your local hardware store or gardening center.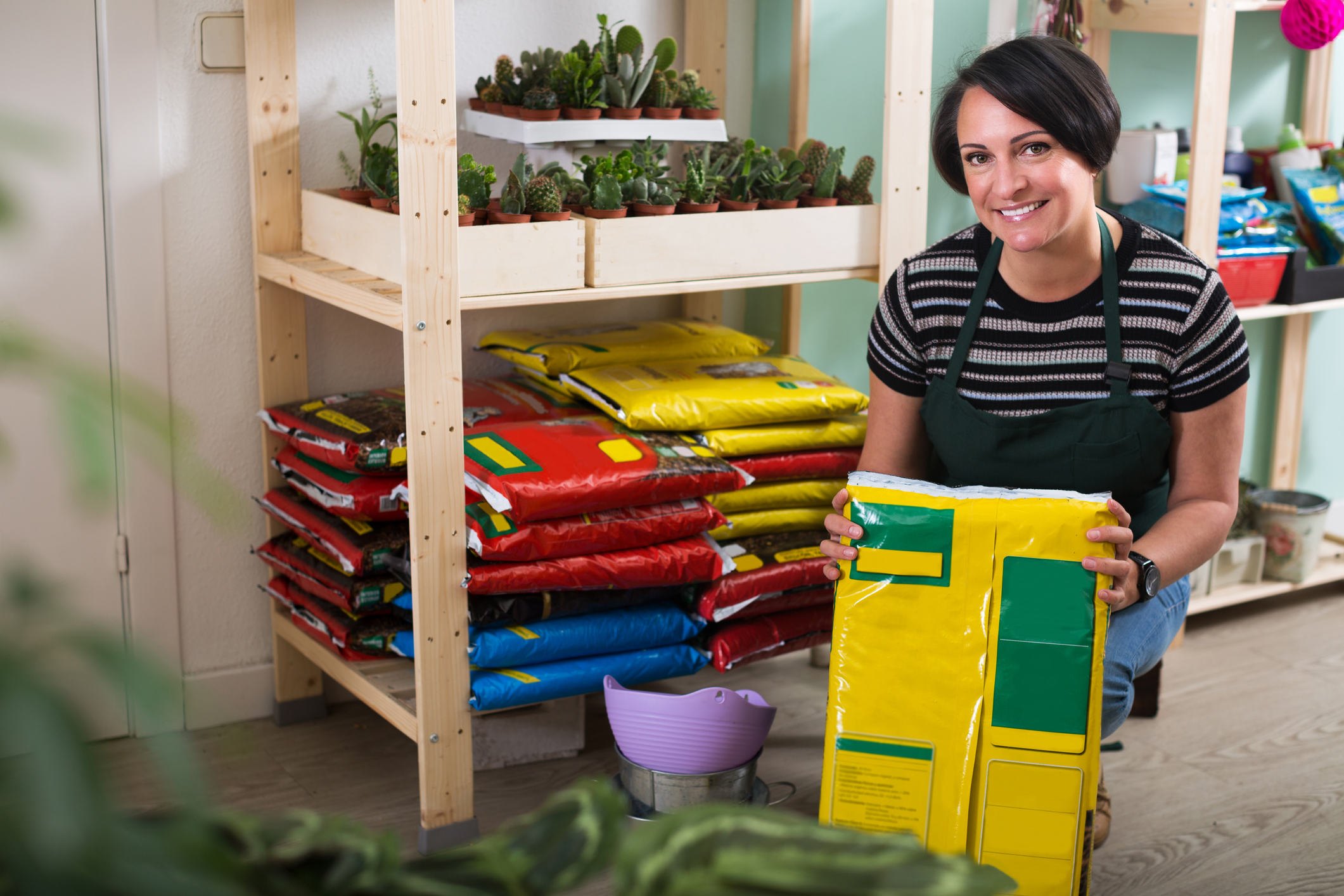 Photo by JackF on Adobe Stock
Let's start with the soil. I've found that soil matters big time with container gardening in particular. Therefore, it's best to find soil that isn't actually soil at all — but a mix of peat moss, sand, and other fine particles. Don't forget compost! If you have the time, consider making your own compost to add to your containers every couple of weeks (your plants will love it).
What? No dirt? I know, it doesn't make sense, but believe me when I say that water evaporates mighty quick when your edible garden containers are out in the sun all day. Therefore, you need a potting mix that holds water well and allows it to get to your plant's roots quickly.
Next, purchase enough containers to house your plants. This is easier said than done, so keep these tips in mind:
Think big. Your plants are going to grow large, even though it's hard to imagine this when they're mere seeds, and therefore, they need enough space for the roots to run deep.
Ensure there's adequate drainage such as holes in the bottom.
If you're not good about watering your plants or if you have large summer trips planned, consider investing in self-watering planters.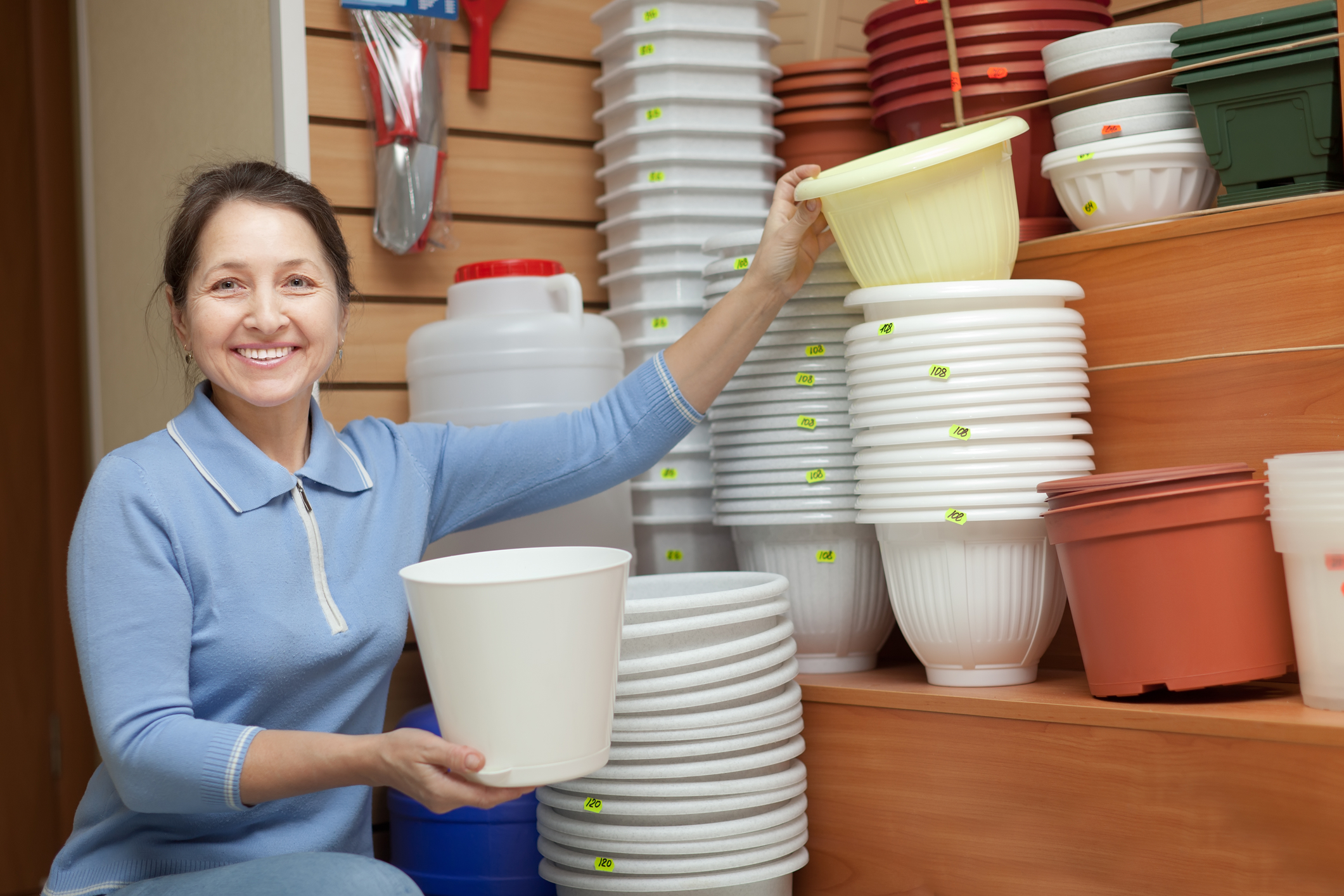 Photo by JackF on Adobe Stock
3. Prepare & Sow Your Plants
Preparing and planting your edibles is the easiest part of the container gardening process. Simply follow the instructions on the back of your seed packet or on the tag in your plant start.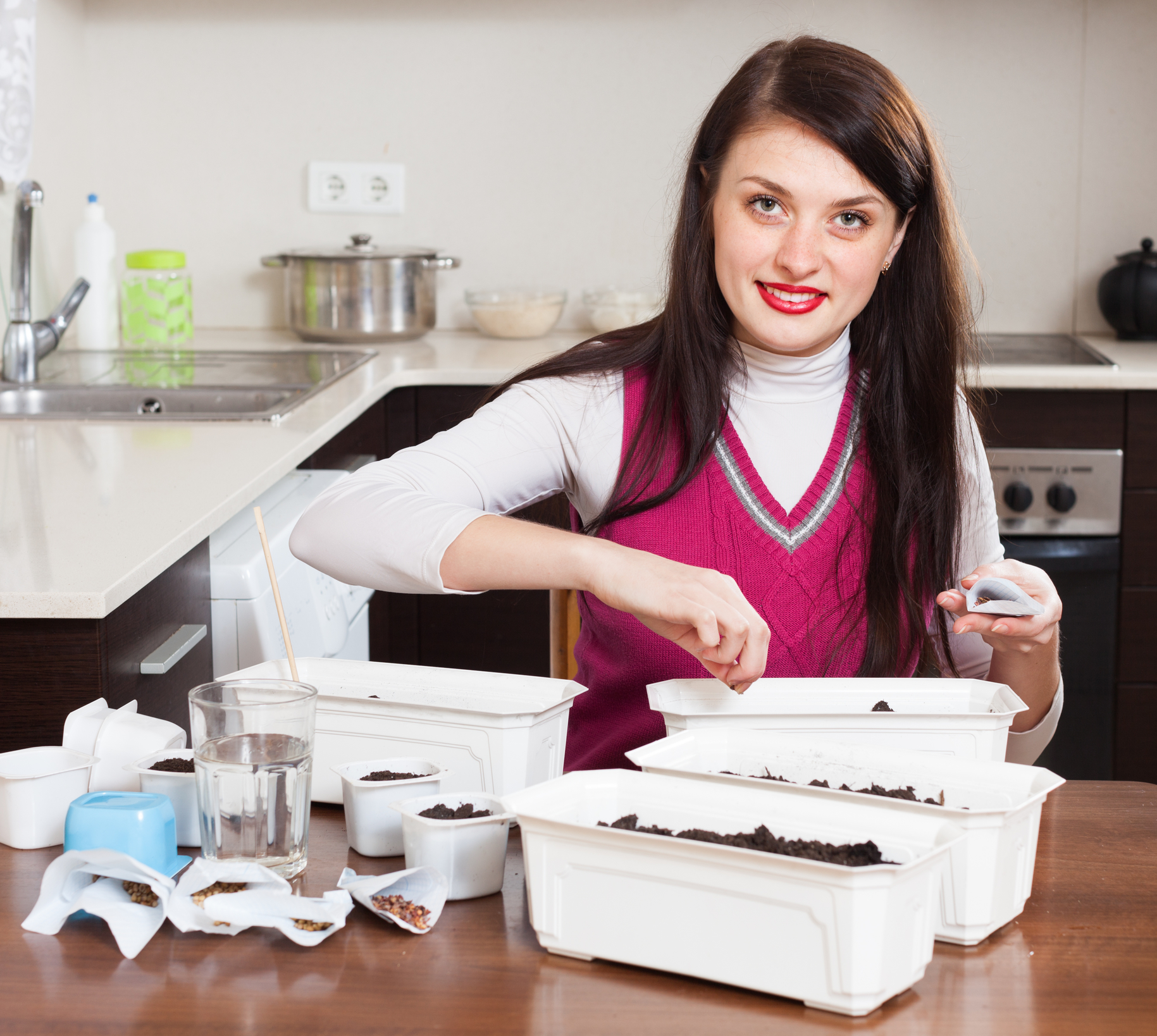 Photo by JackF on Adobe Stock
If you plan on keeping your plants outdoors immediately, then pay attention to your area's last frost date and plant at this time. Otherwise, feel free to sow your seeds around six weeks before your last frost date if you can remember to bring your plants indoors on cold nights.
Insider tip: Invest in a few plant caddies (with casters) to make it easier to transport your plants. Those containers get extremely heavy!
4. Support & Maintain Your Container Garden
Even though your container plants are designed to take up less space than traditional garden varieties, they still require adequate support.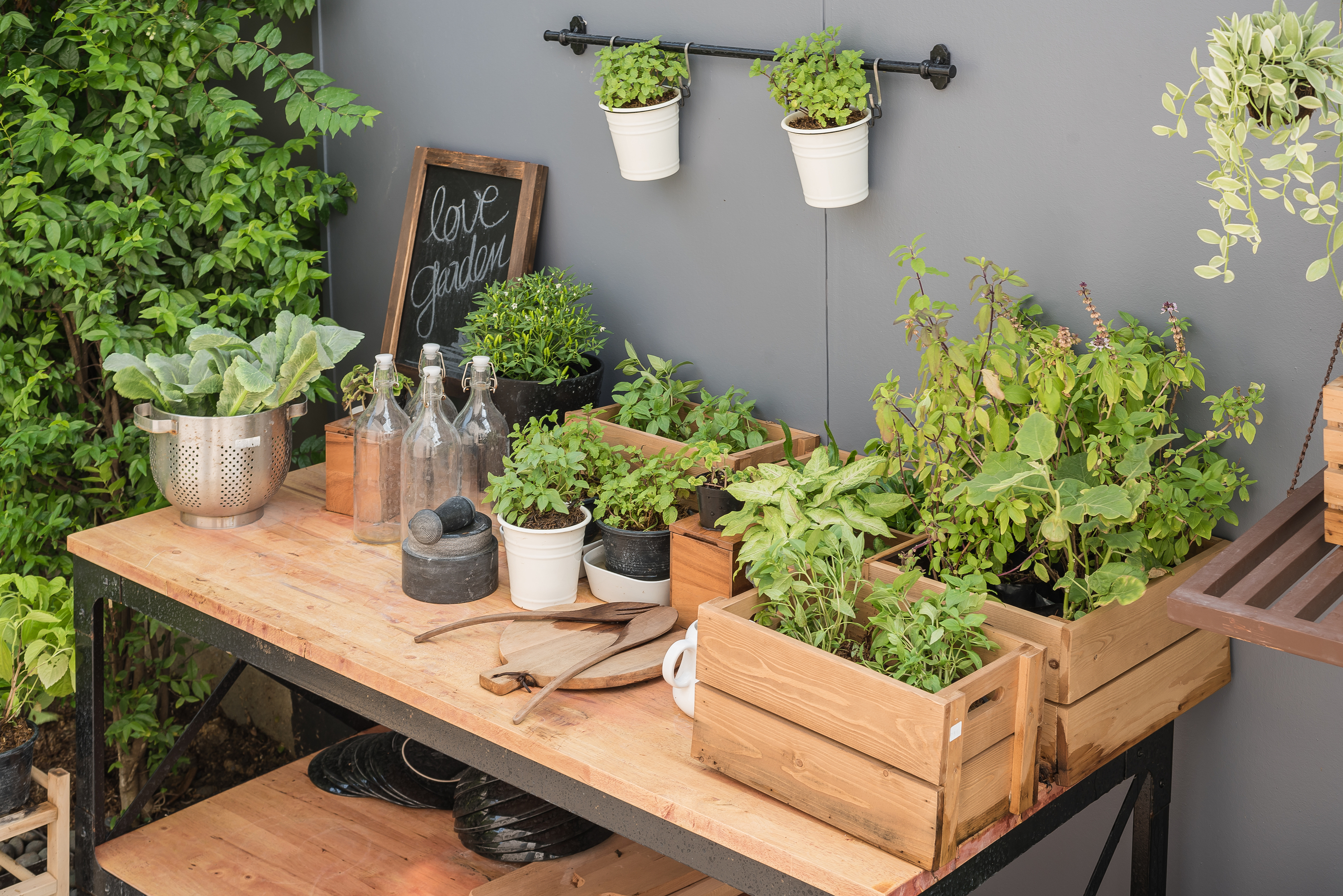 Photo by khongkitwiriyachan on Depositphotos
As your plants grow larger, use plant support sticks, trellises, or string keep your plant propped up. The type of support you choose depends on the plants you're growing. Tomatoes usually require some sort of caging, while peppers may only need a support stick.
Keep your plants healthy by providing at least six hours of sunlight a day, adequate water, and occasional plant fertilizer. I've had great luck with fish fertilizer, but blood and bone meal fertilizers also work surprisingly well. Just remember to check the instructions for the correct dilution amounts and adjust accordingly.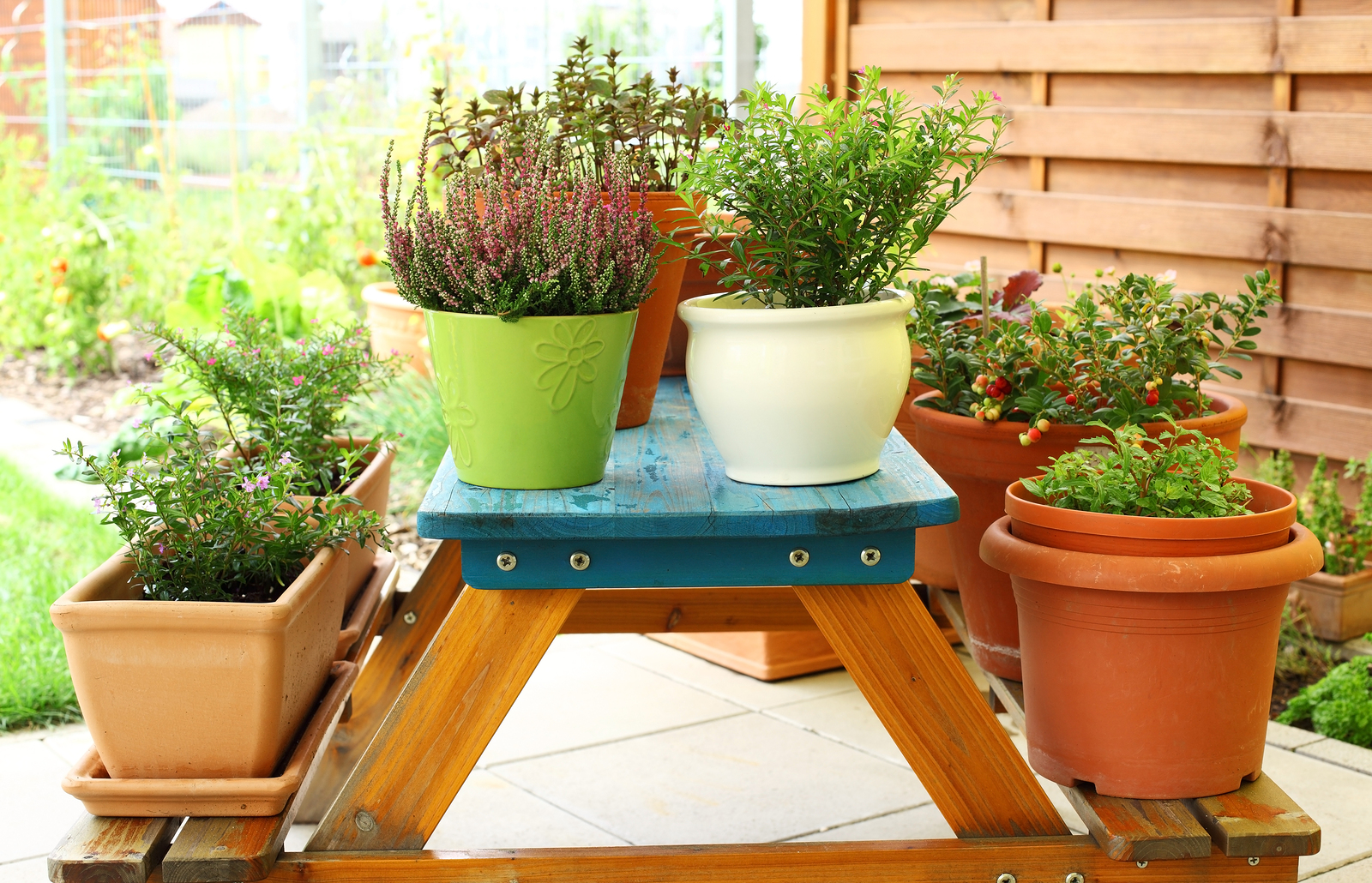 Photo by Ingrid Balabanova on Alamy
5. Eat 'Em Up!
You worked hard and now it's time to enjoy your bounty. As you notice your fruits and veggies beginning to ripen, consider removing dead leaves, broken branches, or even unwanted flowers so your plant doesn't expend all its resources where they're not needed.
Planning and growing a container garden is easy, just as long as you pay close attention to the needs of your plants. Adjust sun exposure and watering as need be throughout the summer, and keep in mind that there will be scorching days when you may need to water your containers more than once.
No matter the size of your backyard, patio, or windowsill, you CAN have a fruitful garden experience!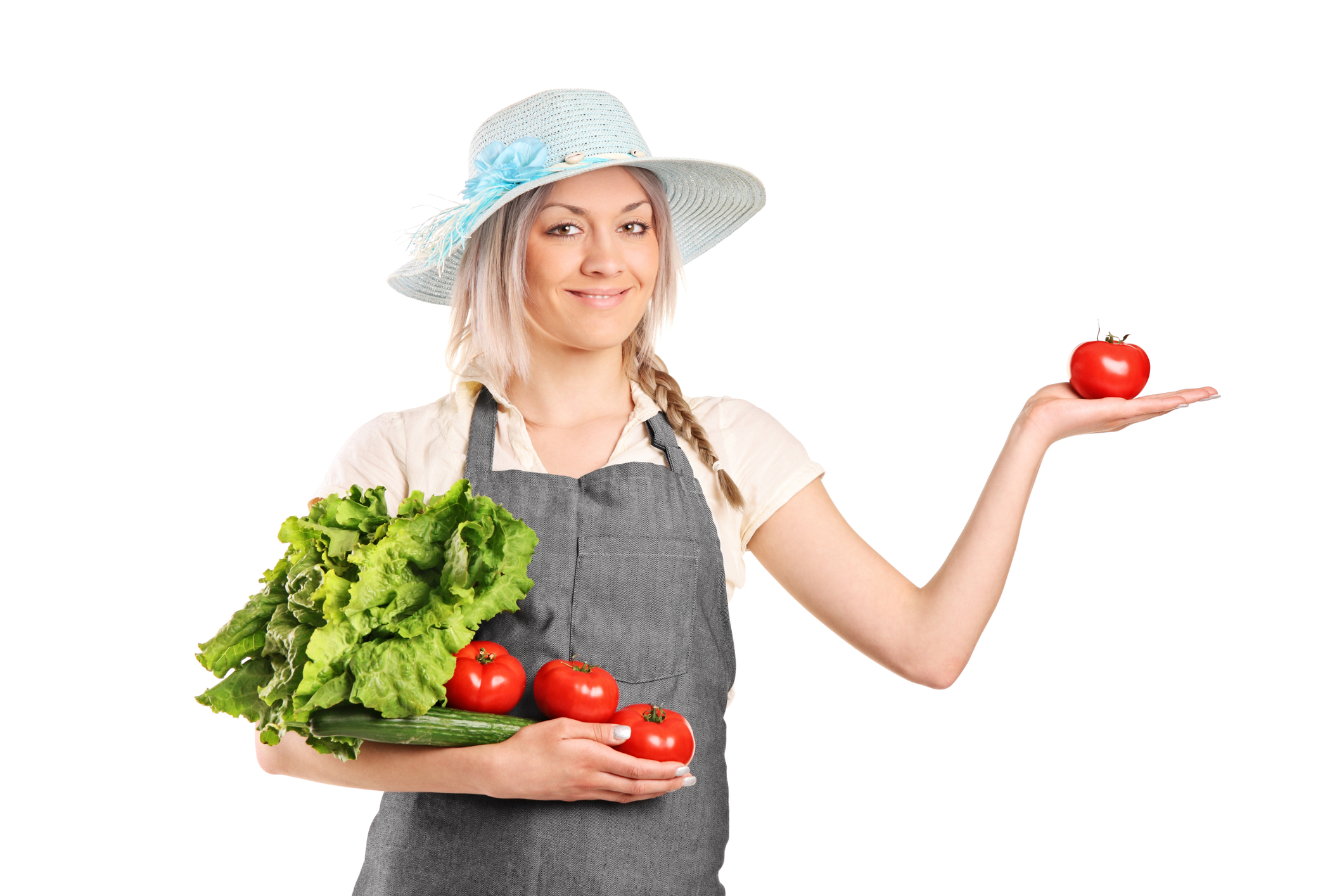 Photo by Ljupco Smokovski on Adobe Stock