As the weather gets warmer and we "spring forward," all homeowners all bound to spend a lot more time outdoors. The change of seasons begs the question: Is your backyard ready?
Here at House Tipster, we have several articles regarding spring cleaning, seed starting, and prepping your landscaping for spring. However, there's one thing that can truly elevate your beautiful backyard to the next level: a water feature. The great news is that just about anyone has the ability to tackle this DIY home improvement project.
If you're ready to add a bit of extra ambiance to your backyard, follow these steps to plan and install a brand new backyard water feature.
Ponds
Let's start with (arguably) the easiest backyard water feature that you can install: a pond. Ponds are totally customizable based on your preferred size and budget.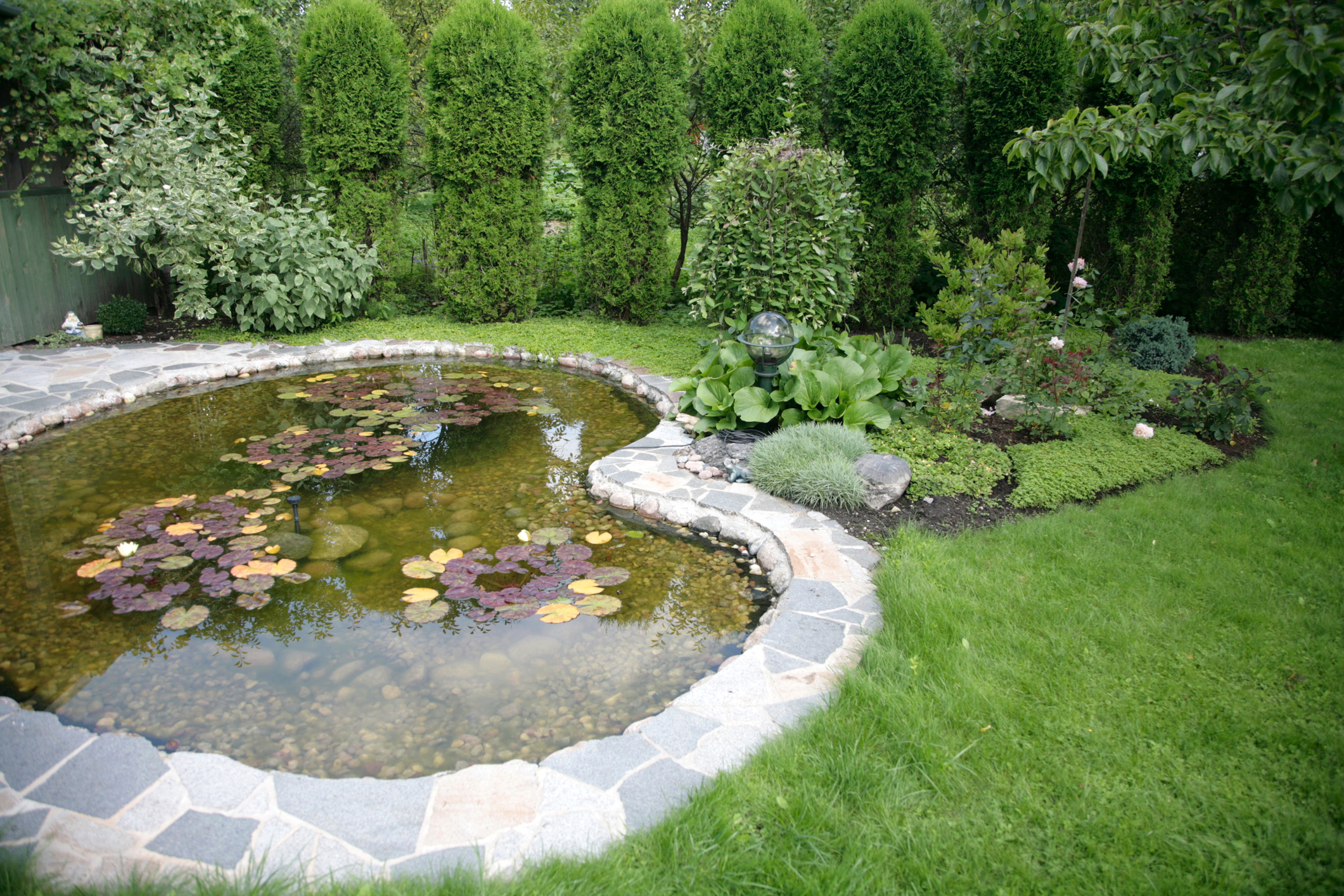 Photo by Anna Jurkovska on Shutterstock
To begin, determine the size of your pond. Keep in mind that most backyard ponds average around 10-12 feet by 15-18 feet. Many homeowners prefer the look of a kidney-shaped pond, but circular and oval ones are also popular. If you plan to add terraces, waterfalls, or other features, note these on your plans.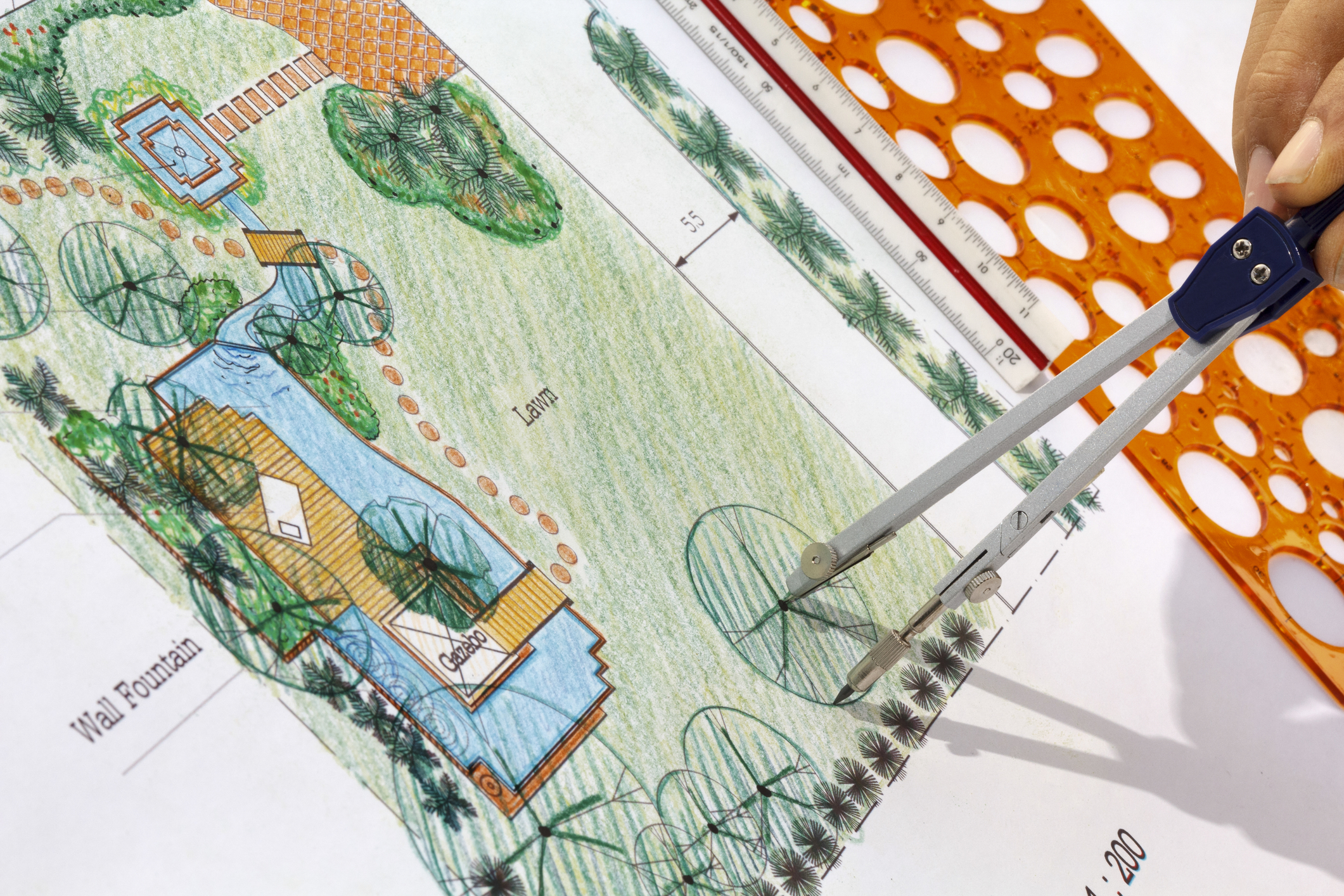 Photo by toa555 on Adobe Stock
Clear and mark the area where you intend to build the pond with chalk or spray paint. Then, dig up the soil. If you're planning on adding a waterfall feature or introducing fish such as koi or goldfish, dig about 4 feet down. Otherwise, 16-20 inches at your deepest point should be enough.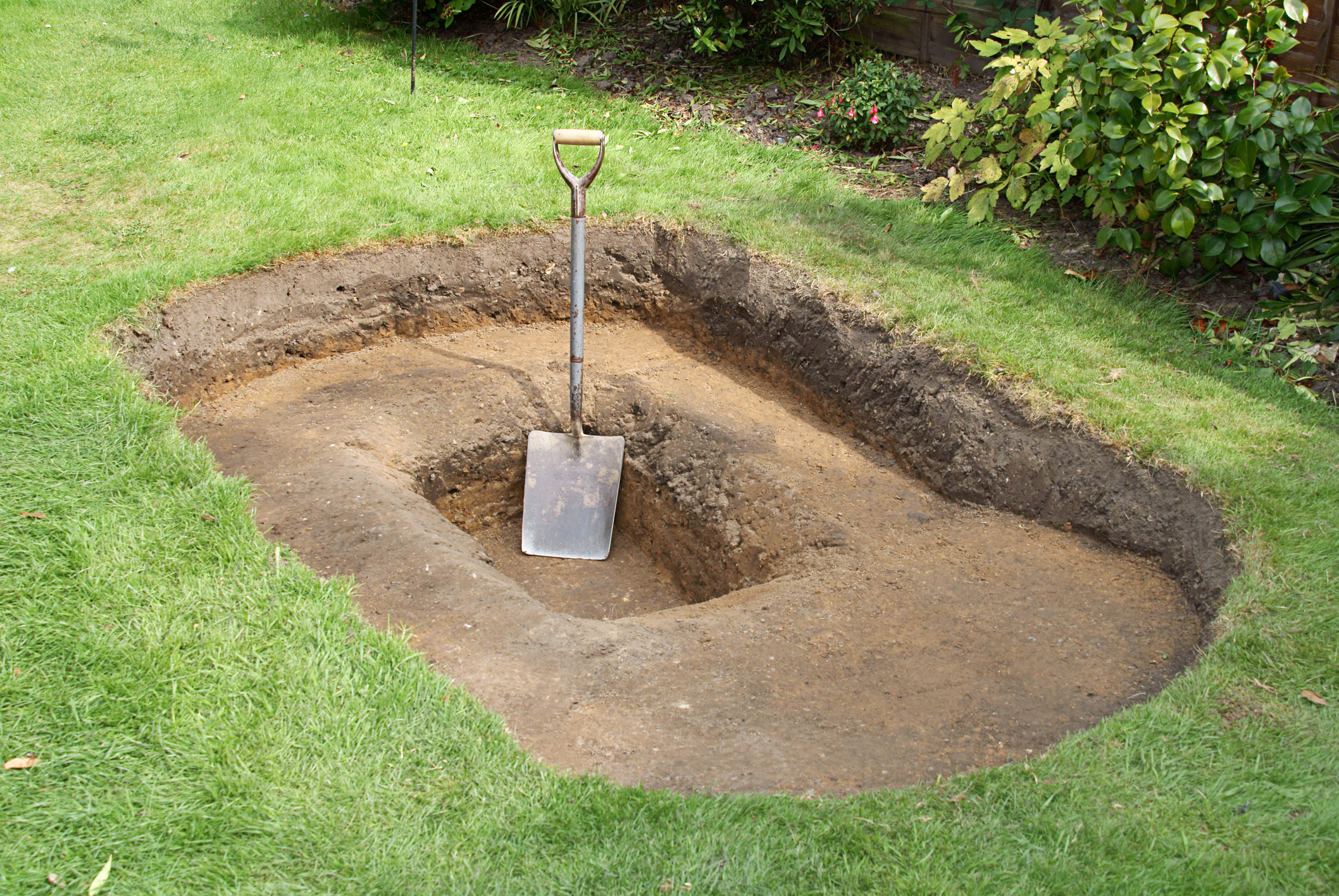 Photo by Ian Wilson on Dreamstime
Next, add an even layer of sand as a foundation and cover it with pond liner, which is a fabric made from PVC. Now that you have a soft cushion, add a layer of pond rubber and ensure you have enough to make it drape one foot over the sides of your pond.
Secure the liner using a few heavy rocks so it doesn't shift. Then work your way around the liner, pressing it into the ground. Pay close attention to avoid rips and push out any air pockets.
To add the water pump, dig a trench out from the deepest end of the pond. Place the pump and use PVC pipe to protect the cord. Then simply attach the pump to your hose and fill in the trench.
It's coming together! Now, you're ready to add water. Slowly fill the pond up with your garden hose while also keeping tabs on the rubber liner. If you start to see it bubbling or shifting, remedy the problem immediately before filling the entire pond.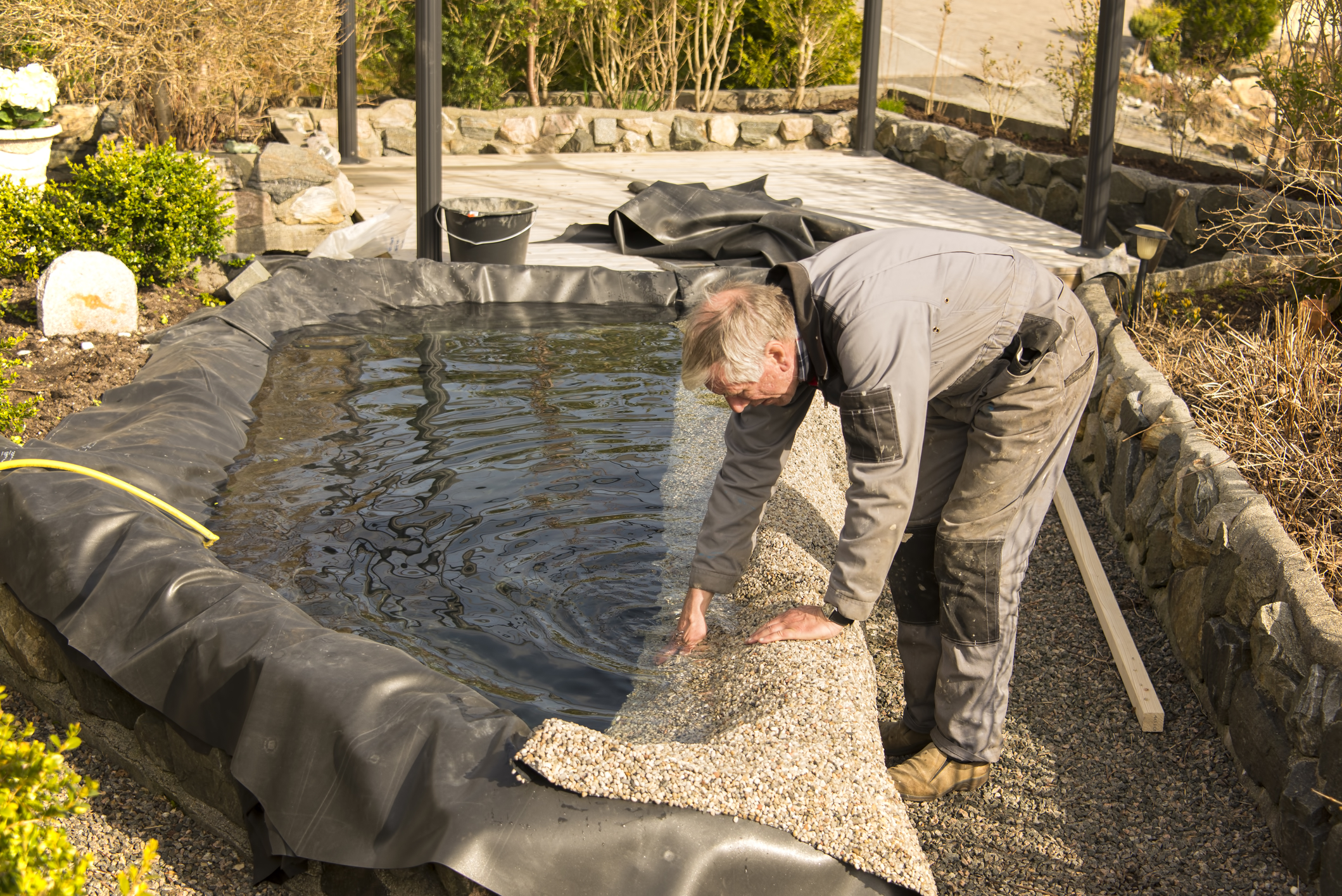 Photo by Gry Thunes on Dreamstime
Finally, it's time to add a decorative border like large rocks. Don't forget to sprinkle some water-friendly plants like water lilies and poppies into the mix as well.
Waterfalls
A waterfall can enhance any backyard pond. If you have an established pond and you want to add a waterfall, the first step is to get ample soil to build up an angle for the water to flow down. For homeowners building a pond with a waterfall at the same time, use the soil you removed from the pond base to create a steep structure where you want your waterfall.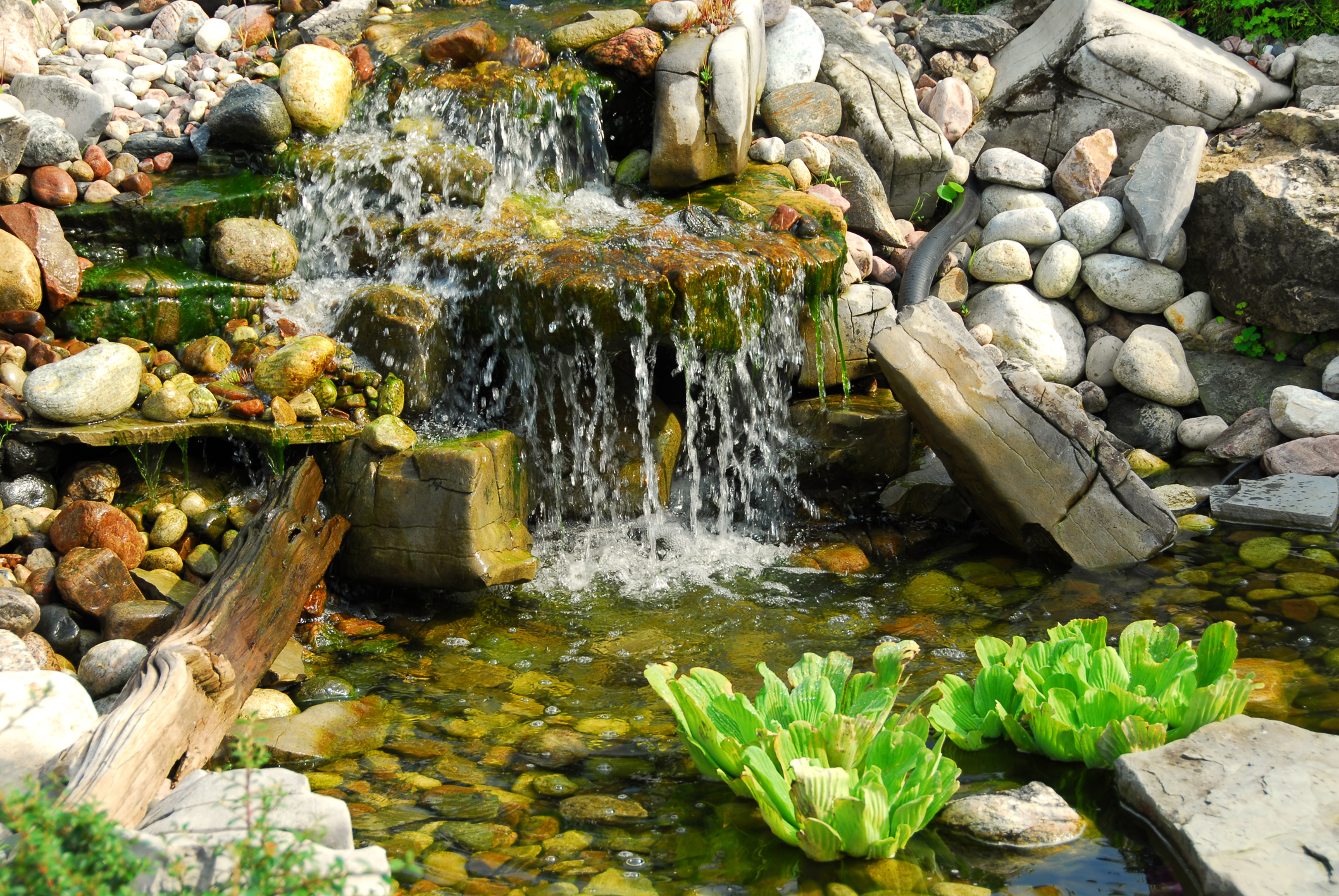 Photo by Elenathewise on Adobe Stock
Calculate the width of your waterfall (where the water hits the surface) and multiply that value by 100. Once you know this value, you can find a waterfall pump that best matches your electrical needs.
Next, purchase a waterfall spillway and place it at the top of the waterfall structure (aka the pile of dirt) and secure it with large rocks or cinder blocks. Then connect the spillway to the pump using a hose, and submerge the pump in the center of the pond.
Finally, cover the hoses and spillway with rocks, plants, and flowers to create a more natural look.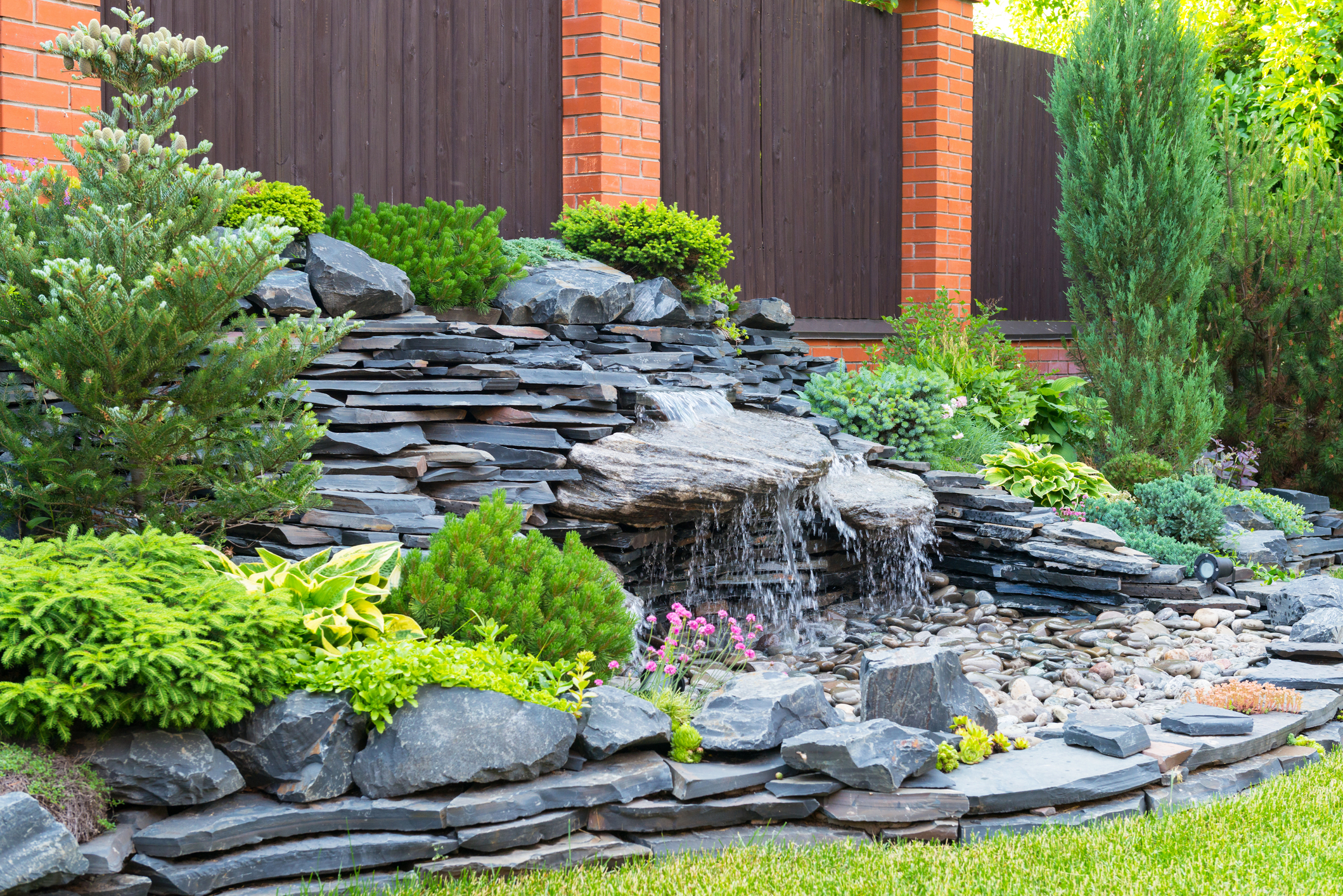 Photo by scaliger on Adobe Stock
Creating a water feature such as a pond or waterfall in your backyard is an easy way to enhance its beauty. Once you're done, you deserve to sit back and relax while you listen to the soothing sounds of your water feature. Is there anything better than that? I don't think so!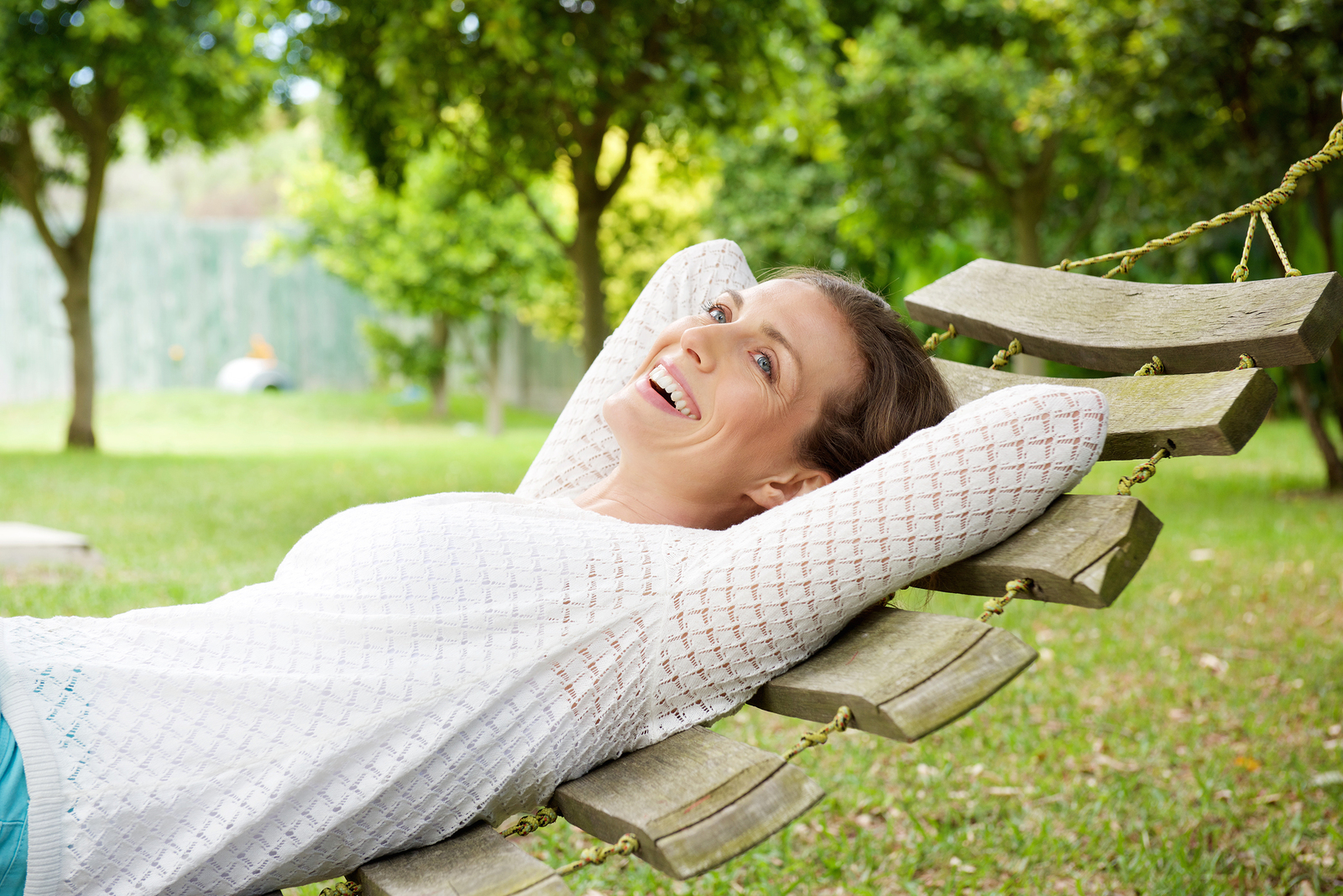 Photo by mimagephotos on Adobe Stock