Easy home improvements can be made around your house without buying new furniture or rearranging rooms. Your walls can define the spaces in your home — that's the reason some rooms feel drab while others feel fun and energetic. Understanding how to paint a room and the colors you choose can give the rooms in your home variety and distinction. Start your DIY project with the help of these interior painting tips.
Accent Wall
You can consider your creative painting project done once you have an accent wall. Any room will stand out with an accent wall. Use the color wheel to understand which colors mesh well together — this can be primary (blues, yellows, and reds), complementary (colors diagonal from each other on the color wheel), or analogous colors (colors next to each other on color wheel).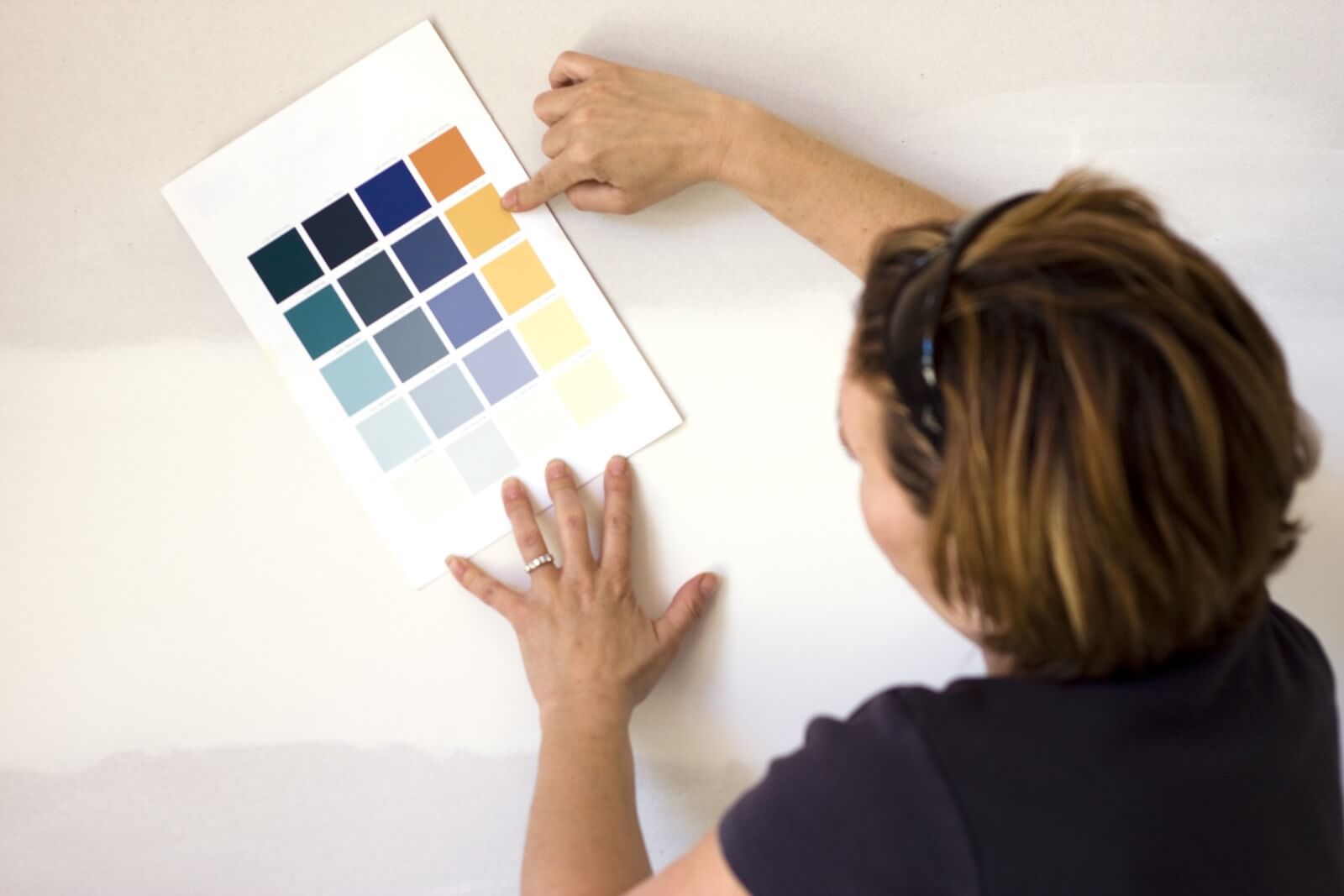 Photo by Barbara Quinn on Dreamstime
If your living room walls are painted navy blue, your accent wall can be white or even a soft peach. Lavender-colored walls can be accented with a gray-painted wall to give your bedroom a mellow, soothing feel. Accent walls can be as vibrant or muted as you prefer. Just be sure to apply painting tape as straight as possible so the contrasting walls appear seamless.
Use the Same Color Throughout Your Home
Use the same color — but use them in different shades. This consistency will give your interior cohesiveness. Choose a room that you want to bring focus to, and paint it the boldest purple you can find (or any bold color that stands out to you). Now, look for shades within that color from lightest to dark, and decide which colors are appropriate for each room. You can use the lightest color in the purple spectrum to paint a little girl's room, and a brighter purple for the kitchen.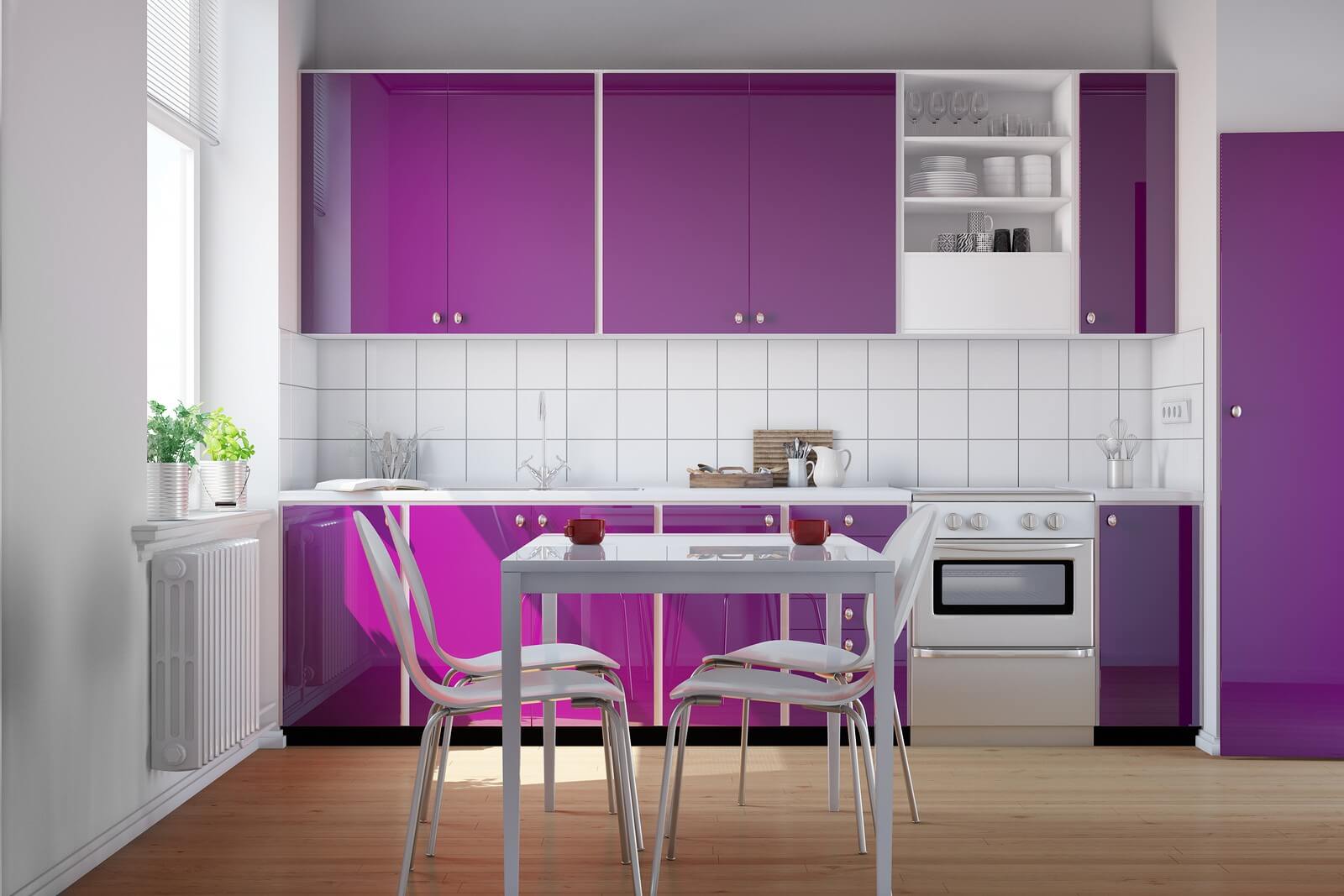 Photo by Robert Kneschke on Adobe Stock
Keep in mind that every distinct color will have different tints. For example, purple is comprised of mauve, violet, amethyst, eggplant, and even maroon tints. So if you decide on an eggplant color for your whole home, make sure the shades for each room are derivatives of the eggplant tint. This will ensure cohesion between each room.
Paint in Pattern
Don't limit patterned walls to your children's room. Interesting stencils can be used to create patterns in any room of your home. You can use the stencils to adorn an already existing accent wall, or you can paint a whole room with the stencil pattern if you find one that's more toned down.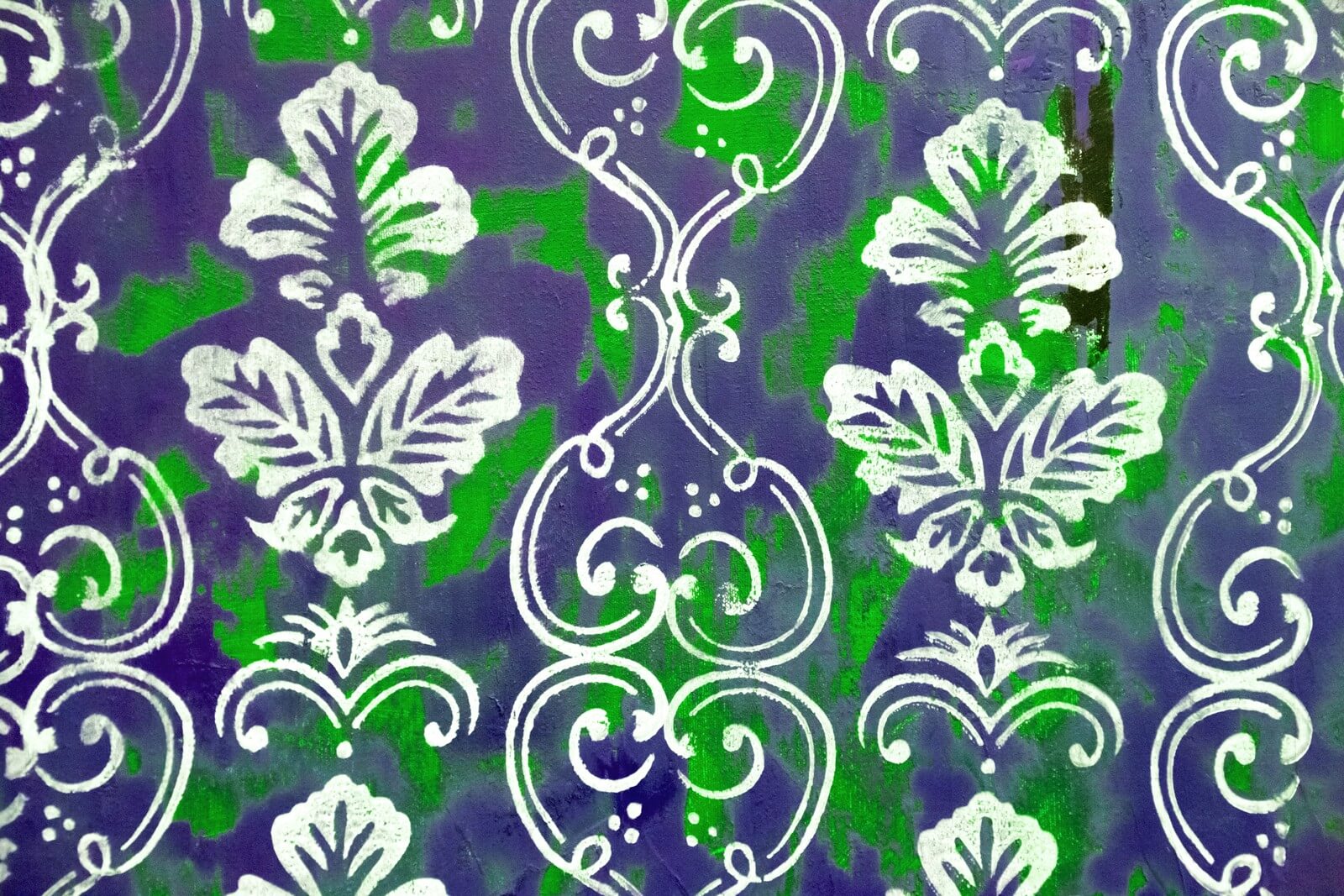 Photo by Engin Korkmaz on Dreamstime
The stenciling process starts with a base color. This can be the color you already have on your walls, but you can repaint the base for stenciling. Keep in mind you can use the base you already have and coordinate it with the new color. Painting the base isn't necessary unless you're after a specific look. Then apply your stencil of choice and paint over the stencil. Wait until the paint is dry, and peel off!
Contrast Bold Walls with Your Furnishings
Black walls, red walls, striped walls — these may sound distasteful to you, but if you contrast them with the right furniture, it can make for a unique look. A black accent wall will look elegant behind brown leather furniture. An even bolder approach will be black wooden walls with white furniture for an office. A totally red interior in your living room can be toned down with brown wooden accents (tables, floors, and shelves).
Photo by Andre van der Veen on Adobe Stock
Small Accents
Sometimes the best wall painting tips aren't exclusive to your walls. Try painting a door or window shutters for variety. Painting your floors is also an option if you'd prefer that your walls be muted. And if your hallway is quite bland, this can be the best place to apply our home painting advice.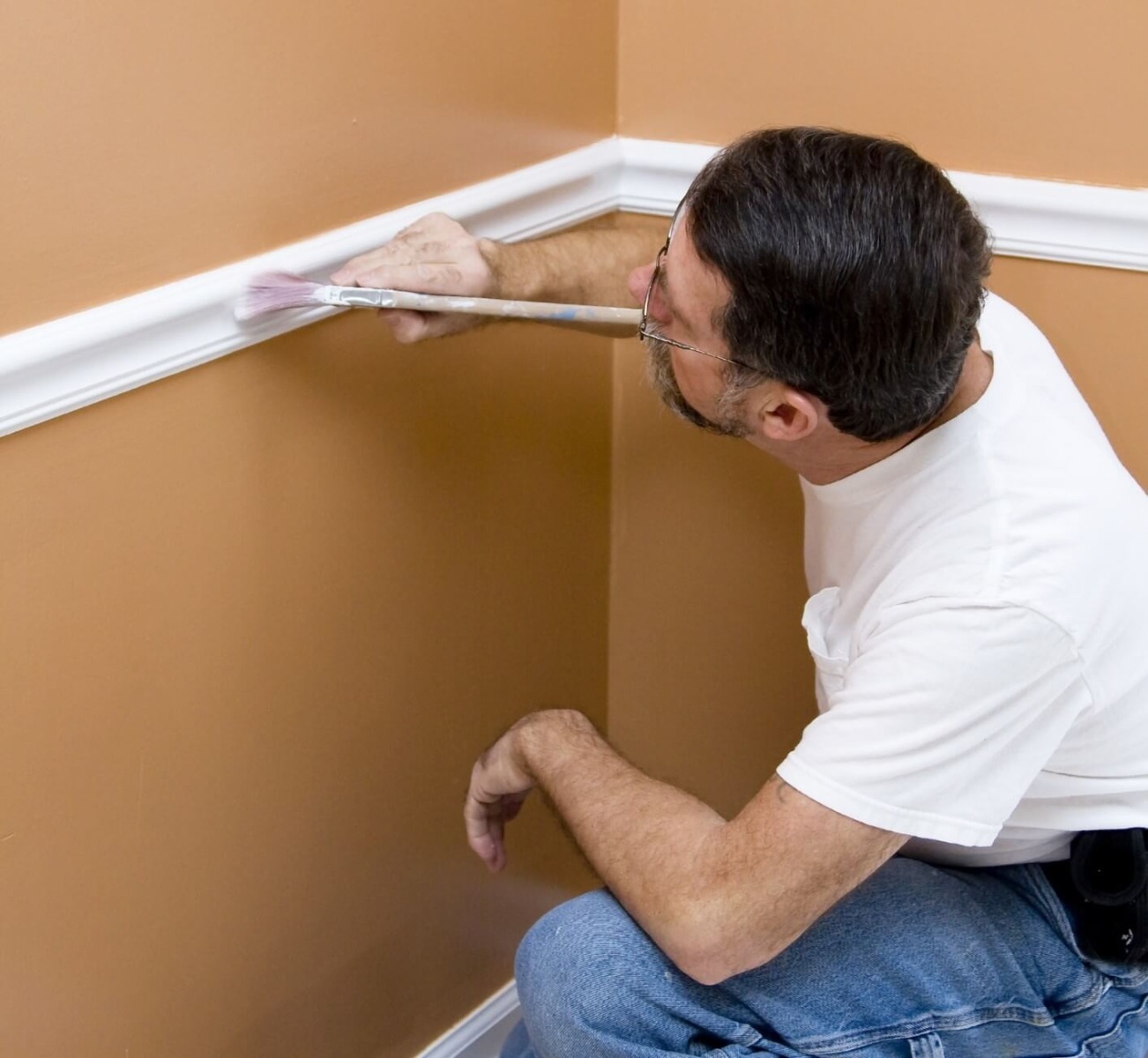 Photo by Trigem on Bigstockphoto