Even when you pick the right toilet, a toilet has a tendency to squat in the middle of beautiful bathroom splendor, spoiling the whole look. This is especially true when you place unattractive, if necessary, toilet items like plungers or toilet cleaning brushes nearby. It's possible, though, to help out the poor plain toilet. You can accessorize it. So what are some stylish toilet accessories?
Here are four toilet accessories ideas that not only dress up your toilet a bit but also make it more convenient to use and easier to clean.
Toilet Paper Dispensers
A toilet roll dispenser tends to be an afterthought item in the bathroom. Although it may occur to you to match its style with that of your towel racks, you probably don't think much about what holds your rolls of toilet paper. But what if you did?
The only toilet equipment that absolutely must be near the toilet is the toilet paper dispenser. So use that to your advantage. Use the dispenser as an excuse to add some pizzazz to your toilet area. Explore the many toilet paper dispenser options out there. First decide whether you want your dispenser to be wall-mounted or free-standing. Then you can pick from all manner of metal and wood finishes. You can choose any style, from minimal to ornate. You can even go rustic, using a finished branch or piece of driftwood mounted on the wall or on a stand. Use the dispenser to reflect your decorating style. Just be sure you match the design you choose with that of the bathroom as a whole.
Photo by ilove on Shutterstock
Toilet Cleaning Helpers
Toilet equipment is essential to a clean bathroom. Although you can keep toilet cleaning equipment in a cabinet, you either may not have a cabinet, or you may not want to combine your toilet cleaning tool with your self-care supplies. Believe it or not, you can get away with leaving a toilet cleaning brush sitting out if you choose it and its container wisely.
Although most toilet brushes and containers are made of cheap plastic, you can get them in attractive materials pretty enough to be seen. Stainless steel brushes and containers, for example, look stylish in modern bathrooms. In more traditional bathrooms and even in most contemporary bathroom spaces, a porcelain or pottery brush holder will fit in just fine.
Photo by Favore Studio on Shutterstock
If you prefer not to have your toilet cleaning tools sitting out, however attractive they might be, or if you have more toilet helpers you need to hide (think plungers for toilets with persnickety flush performance), you might want to consider placing an attractive storage container next to your toilet to hold these items. Any style of container will work. And most materials will be fine. However, if the container is going to be home to a plunger, be sure you have something contained, waterproof, and sanitary inside the storage container so the decorative container remains clean.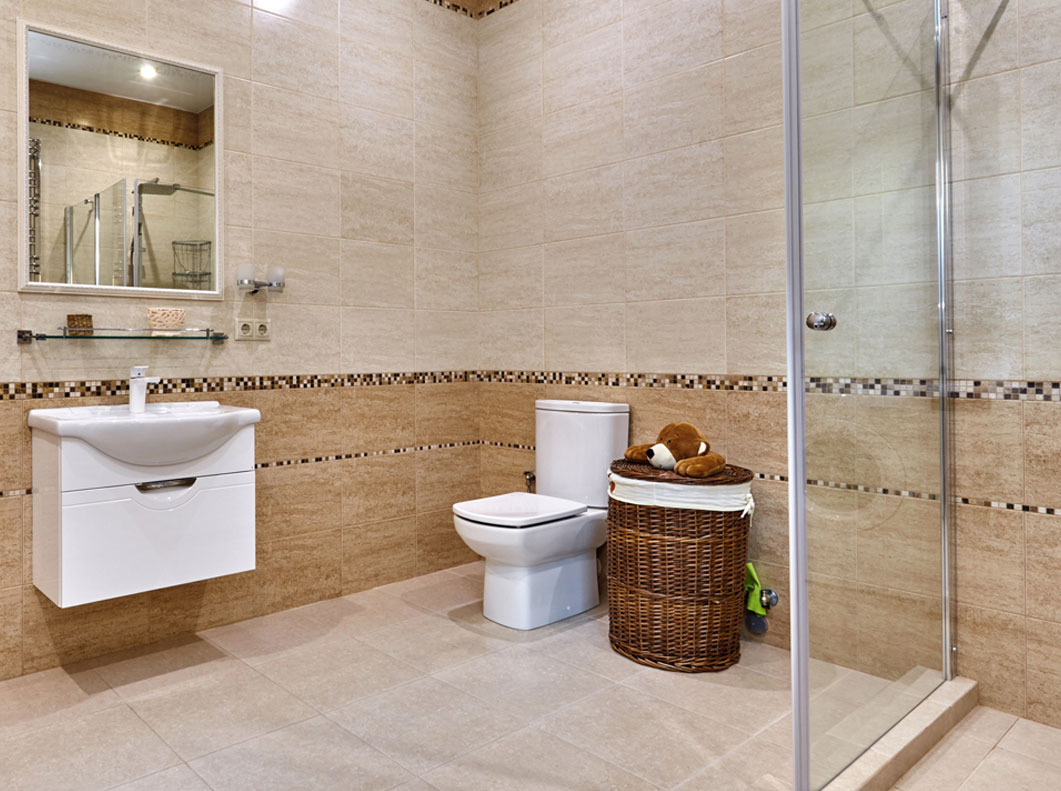 Photo by Stelmakh Oxana on Shutterstock
Toilet Seat Dress-ups
One often overlooked way to style of your toilet is with part of the toilet itself: its seat. You don't have to stick to a basic toilet seat. It's possible to find toilet seats in a variety of looks. You can go natural with a wood toilet seat in whatever finish will blend with your bathroom décor, or you can add pattern and color by choosing from a wide variety of plastic toilet seats. You can even get hand-painted toilet seats.
If this is beyond your budget, you can also just gussy up your toilet with a toilet lid cover. Although not often seen in more modern bathrooms, these plush covers still have a place in traditional bathroom designs. They're especially at home in bathrooms with a retro vibe. (They also provide a level of comfort that argues for their use … parking a bare backside on a cold toilet lid isn't a lot of fun.) Just be sure that if you use a lid cover, you wash it regularly.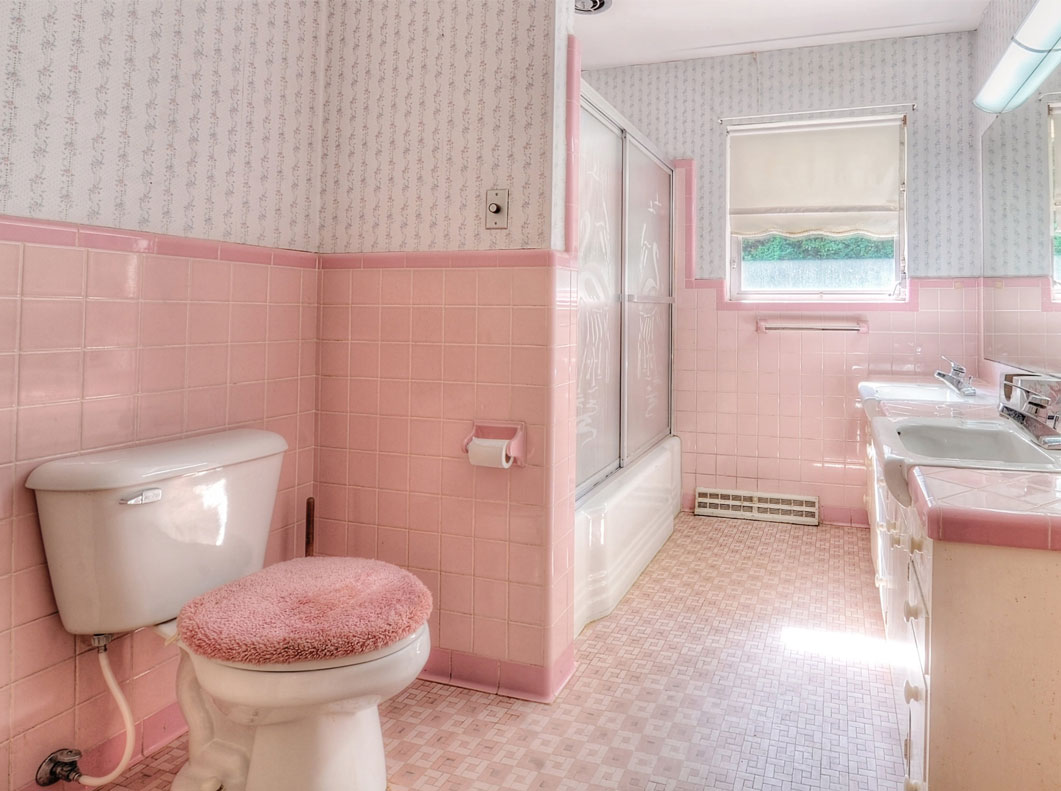 Photo by Crystal Alba on Shutterstock
Toilet Aids
Toilet aids designed to help a person with special needs don't have to scream "ugly." Grab bars and toilet-assist hardware can be sleek and well-blended with the bathroom as a whole. When they are appropriately matched to the bathroom, they become stylish toilet accessories. To pull off this effect, match the toilet aids style with that of nearby towel racks. This homogenization will create a flowing look that prevents that we-had-to-put-in-a-grab-bar look.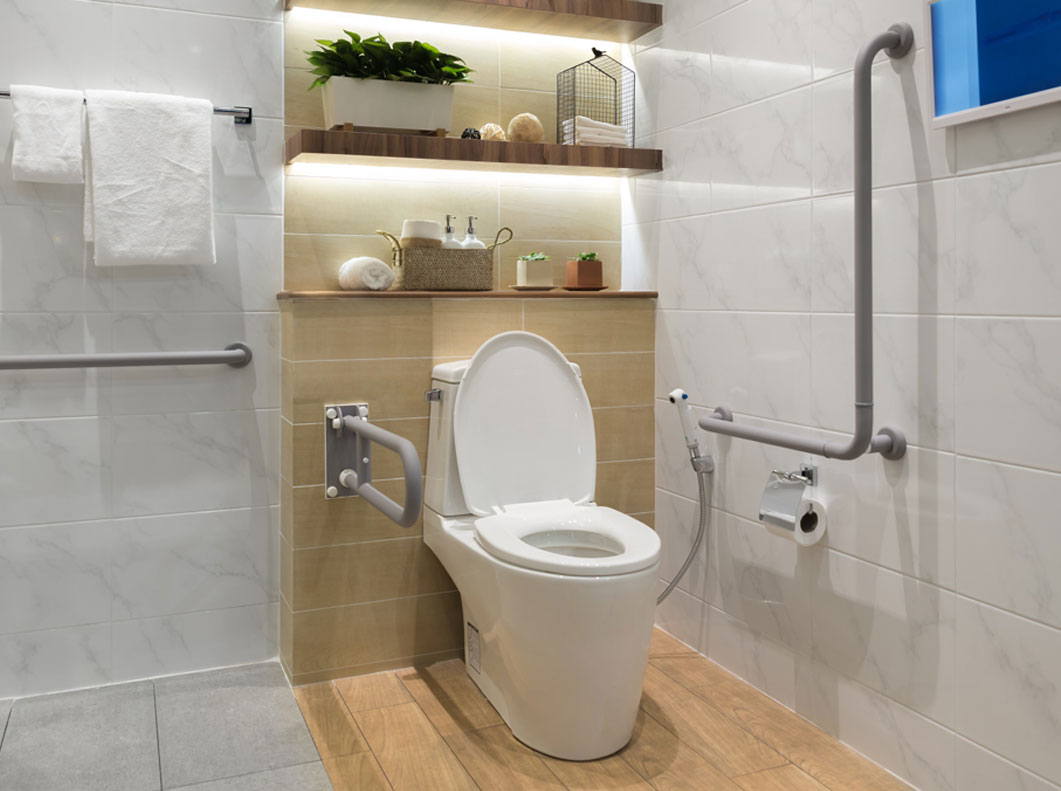 Photo by Travelpixs on Shutterstock
Toilet Accents
When you're placing design accents in the bathroom, you probably don't think to position any on or around the toilet. The usual bathroom mindset for accents is that "pretty" goes near the sink and bathtub, not near the toilet.
Pretty accents, however, can have a place near your toilet. This is especially so if the accent has a function. A tissue dispenser for example, can add color, texture, or maybe a bit of whimsy, to the top of the toilet tank, and it keeps tissues at hand. (Toilet paper, after all, isn't good for much of anything other than, um, the task for which it was designed.)
You can also take advantage of the floor space around your toilet. Add color to balance the unrelenting white of a toilet by placing bright vases or other smooth-surface objects on the floor near the toilet. Just be sure you clean them when you clean your toilet.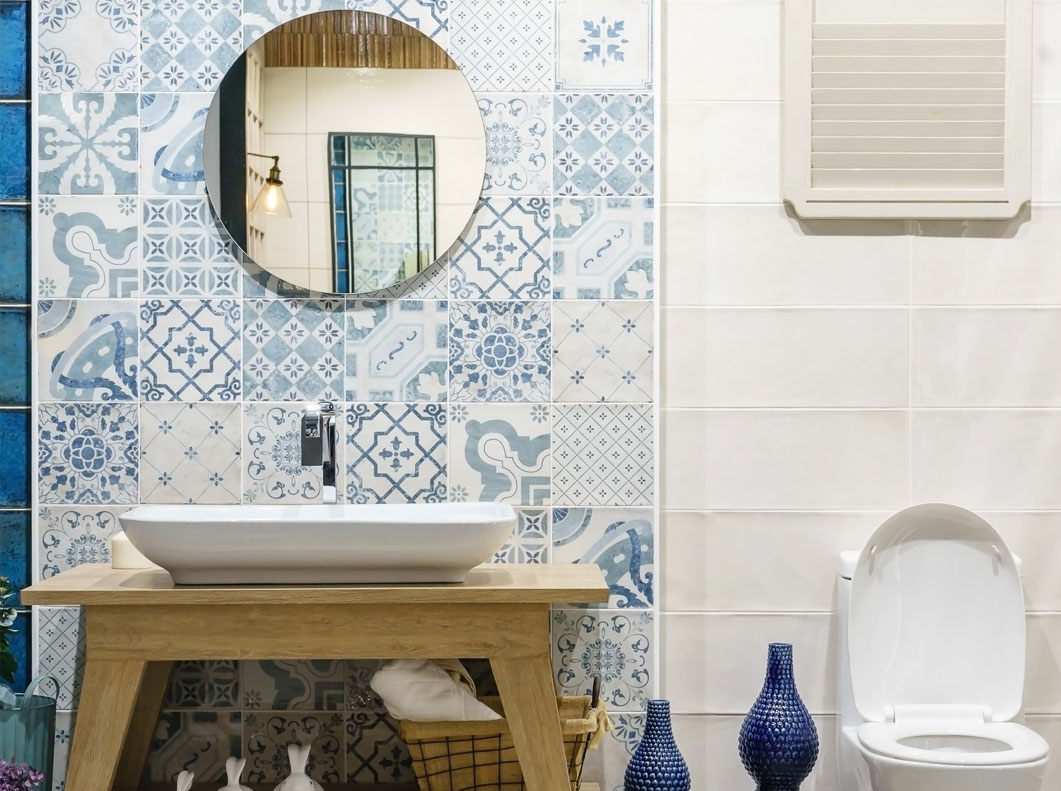 Photo by NavinTar on Shutterstock
Hopefully the above toilet accessories ideas have expanded the way you see the toilet in your bathroom. The toilet doesn't have to be that-which-we-attempt-to-ignore. It can be linked to your whole bathroom design with well-chosen accessories.