For beach lovers, when summer ends, there's a feeling of melancholy as the days spent at the beach come to an end. It's because the beach represents carefree days, fun, and frolicking. Most of all, the beach gives us permission to be absolutely lazy without feeling guilty.
The good news is that you can enjoy those feelings year round. You don't even need to be at the beach to do it. Giving your living room a nautical-themed makeover can also bring back those carefree feelings, even in the middle of winter. Here's how.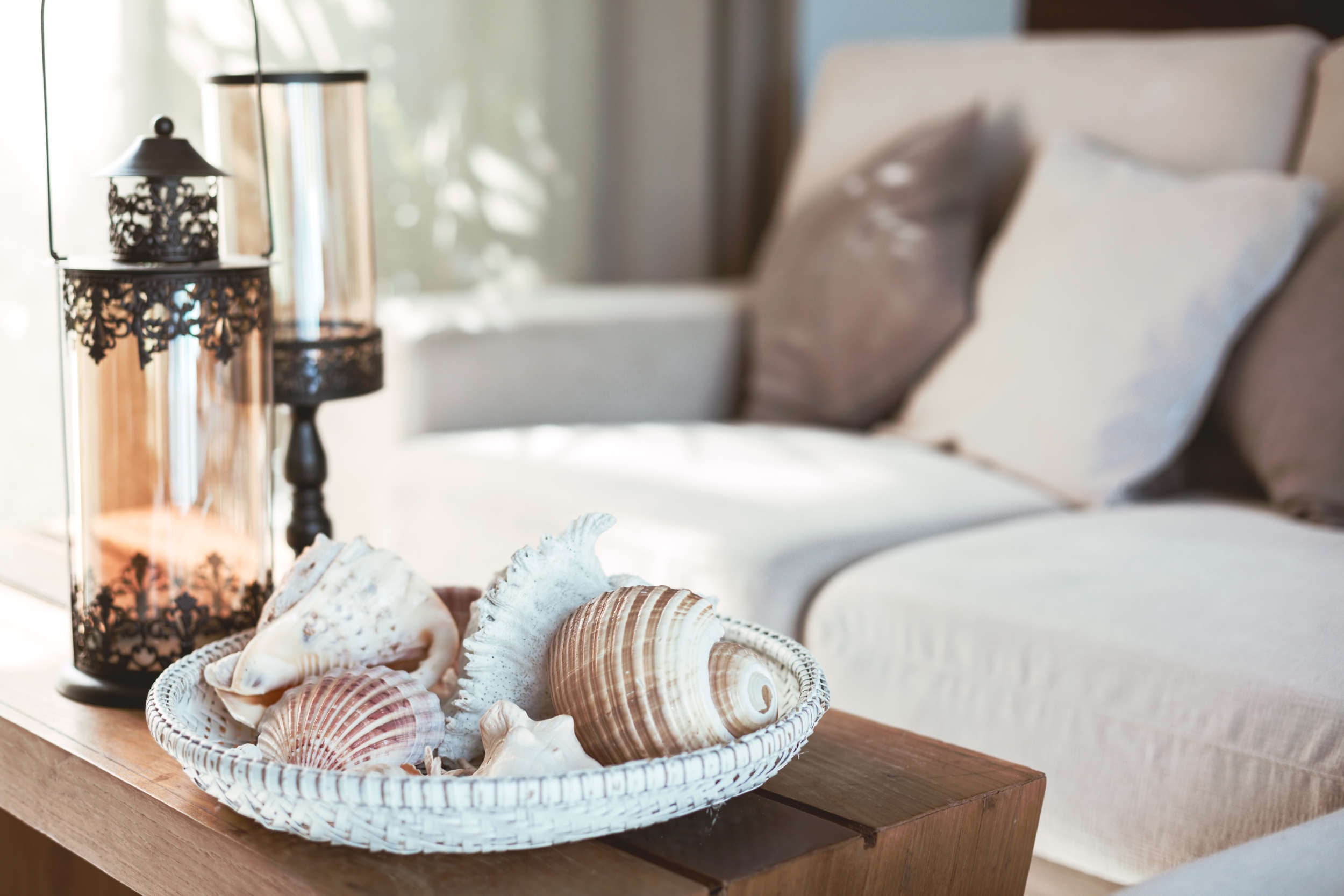 Begin with Beach Colors for the Room
The first place to start when giving your living room a nautical makeover is with the color scheme. What colors you choose to bring into your space will set the tone and feel of the space.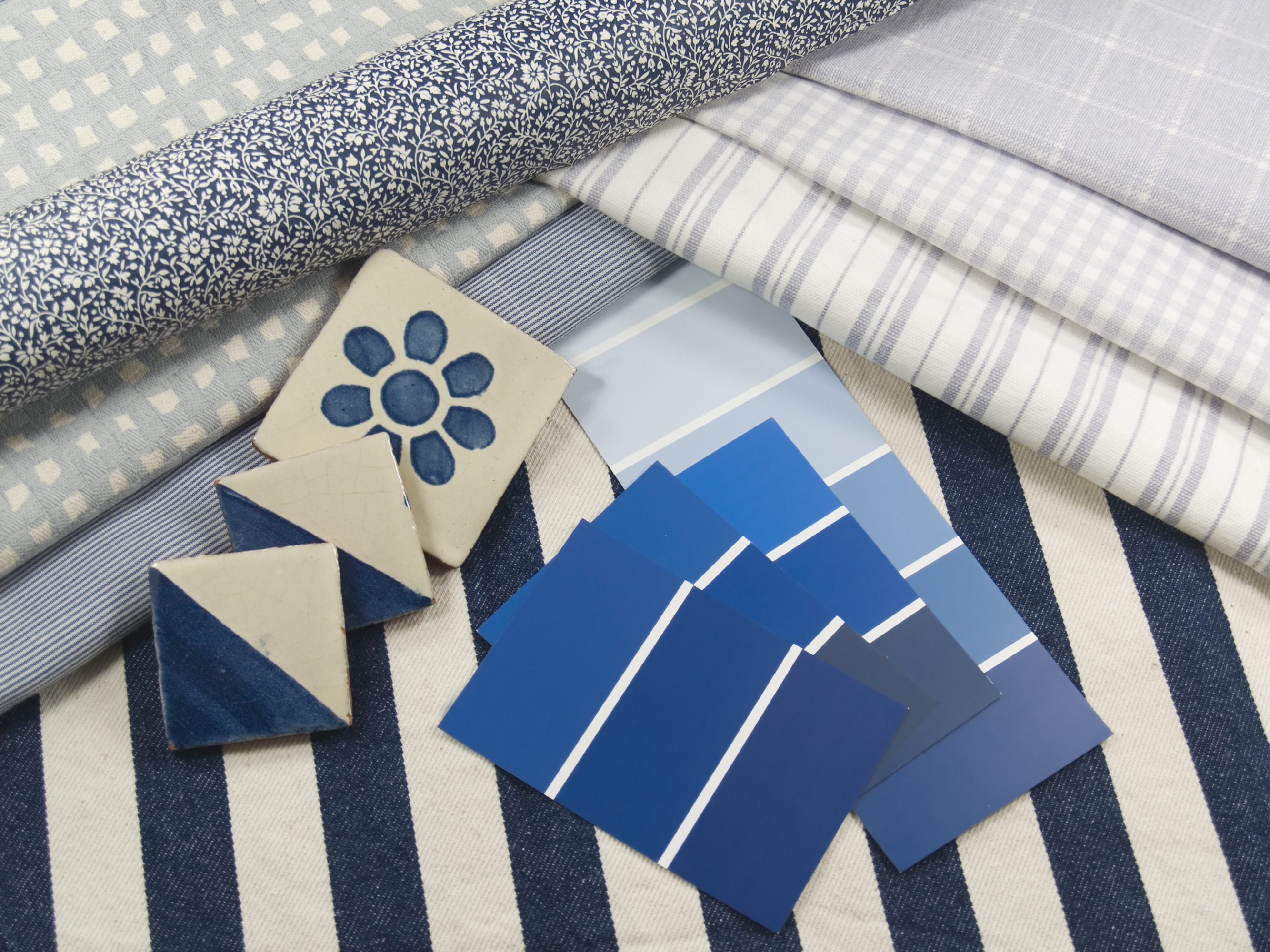 Beach colors like blue, coral, red, green, and sand are all great choices. However, you don't always have to choose just light or subtle shades.
Nor do you have to commit to painting the entire room one color. An accent wall with a bright shade of coral can turn any gloomy day into just another day at the beach.
Don't forget that your floors can also get in on the nautical fun! Choose carpeting colors that complement the shade you choose for your walls. If you have hardwood flooring, coastal area rugs are a great choice.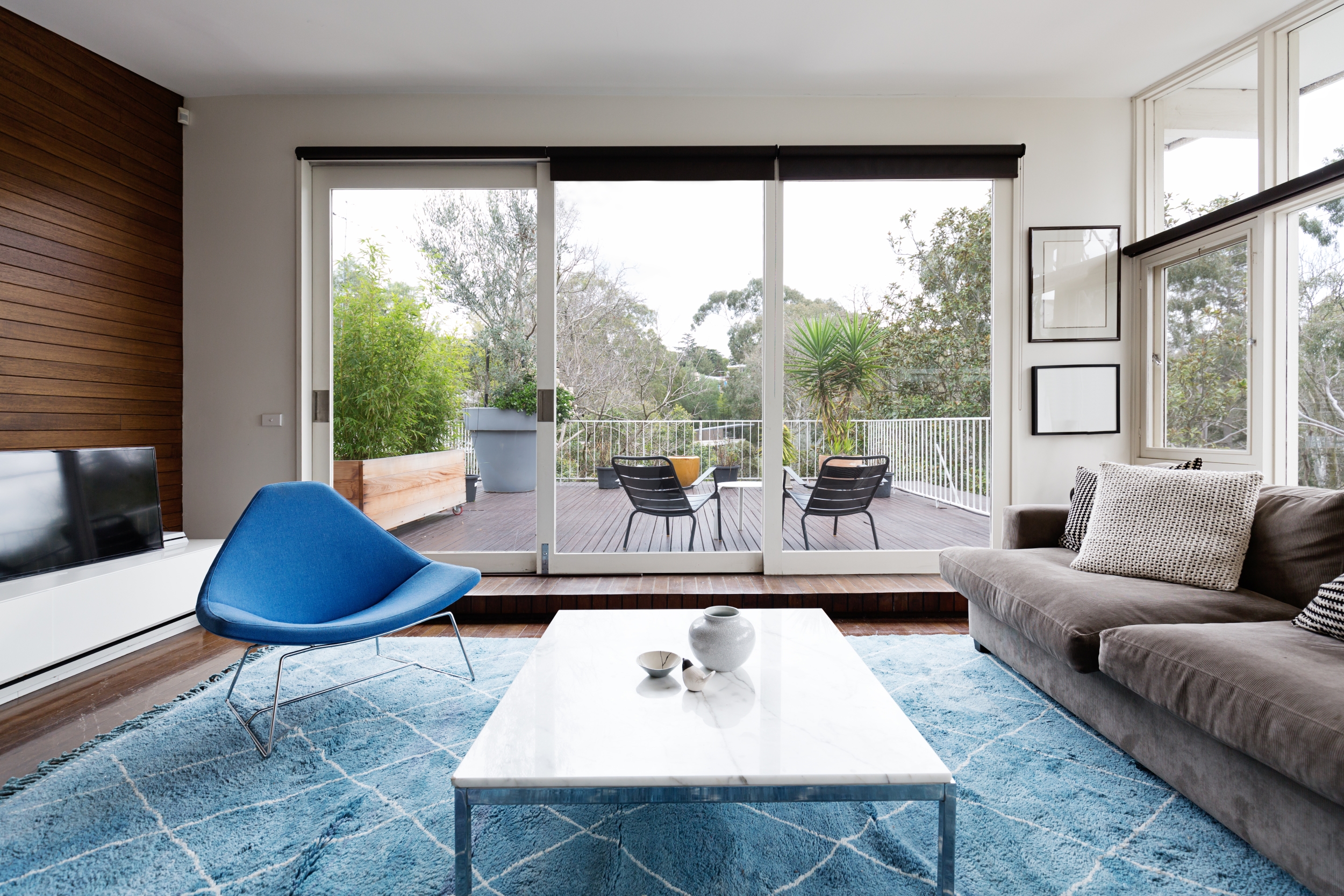 Now that you've gotten the basics covered, it's time to start decorating. Here are some of my favorite ways to accessorize the living room for that day-at-the-beach feel.
Follow that Shore Theme with Your Furniture
Don't be afraid to mix and match patterns and beach colors when selecting your beach furniture. Have fun with your furniture pieces. While a blue-and-white-striped couch might gently hint at a day at the sea, adding a simple, but beautiful nautical accent pillow will bring the whole nautical look together.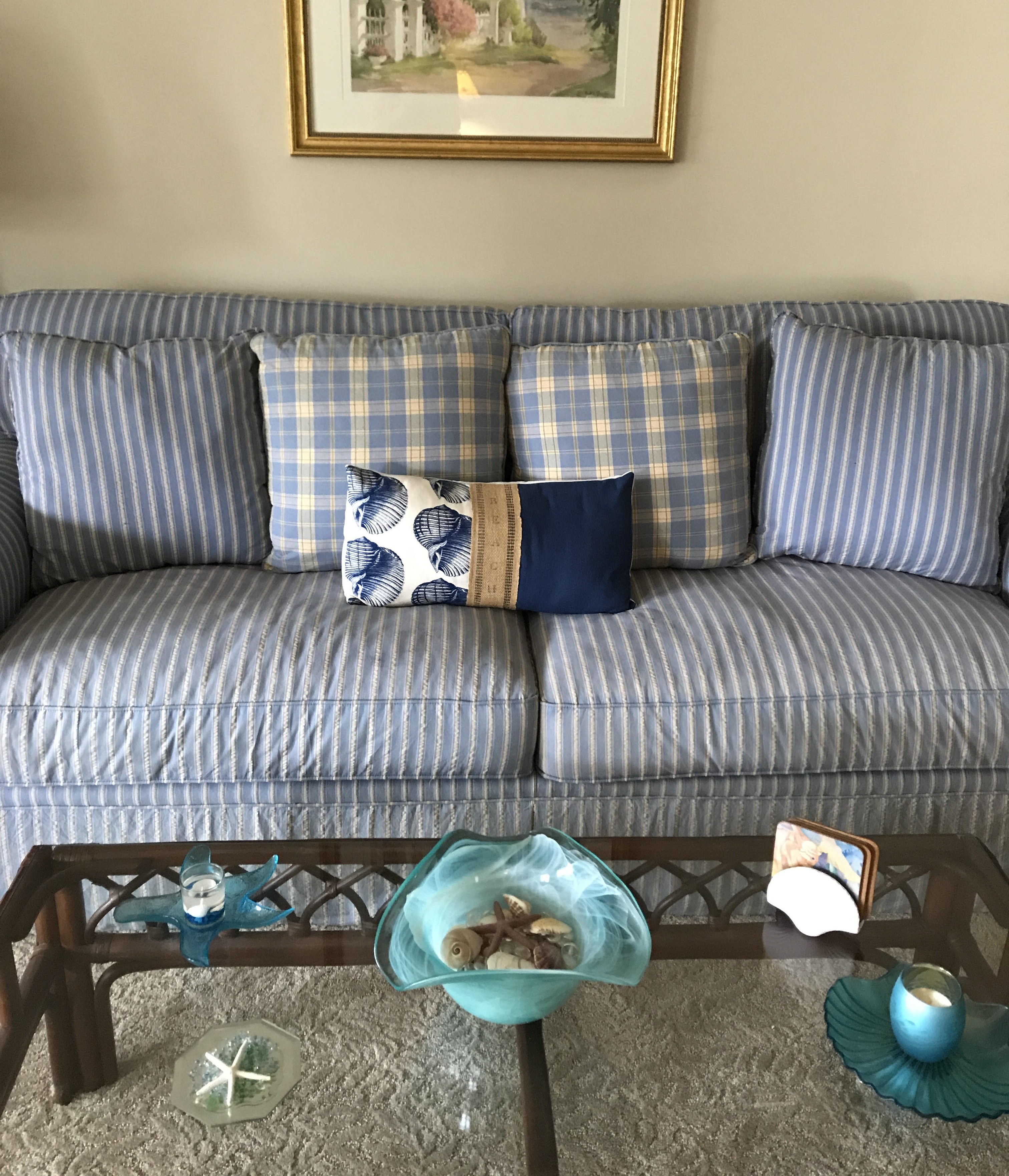 Glass tables are great choices because they're easy to keep clean. They also make stunning display cases for your favorite tchotchkes from the beach. (Need a little design help? House Tipster's 3D virtual rooms can make furniture decisions a breeze!)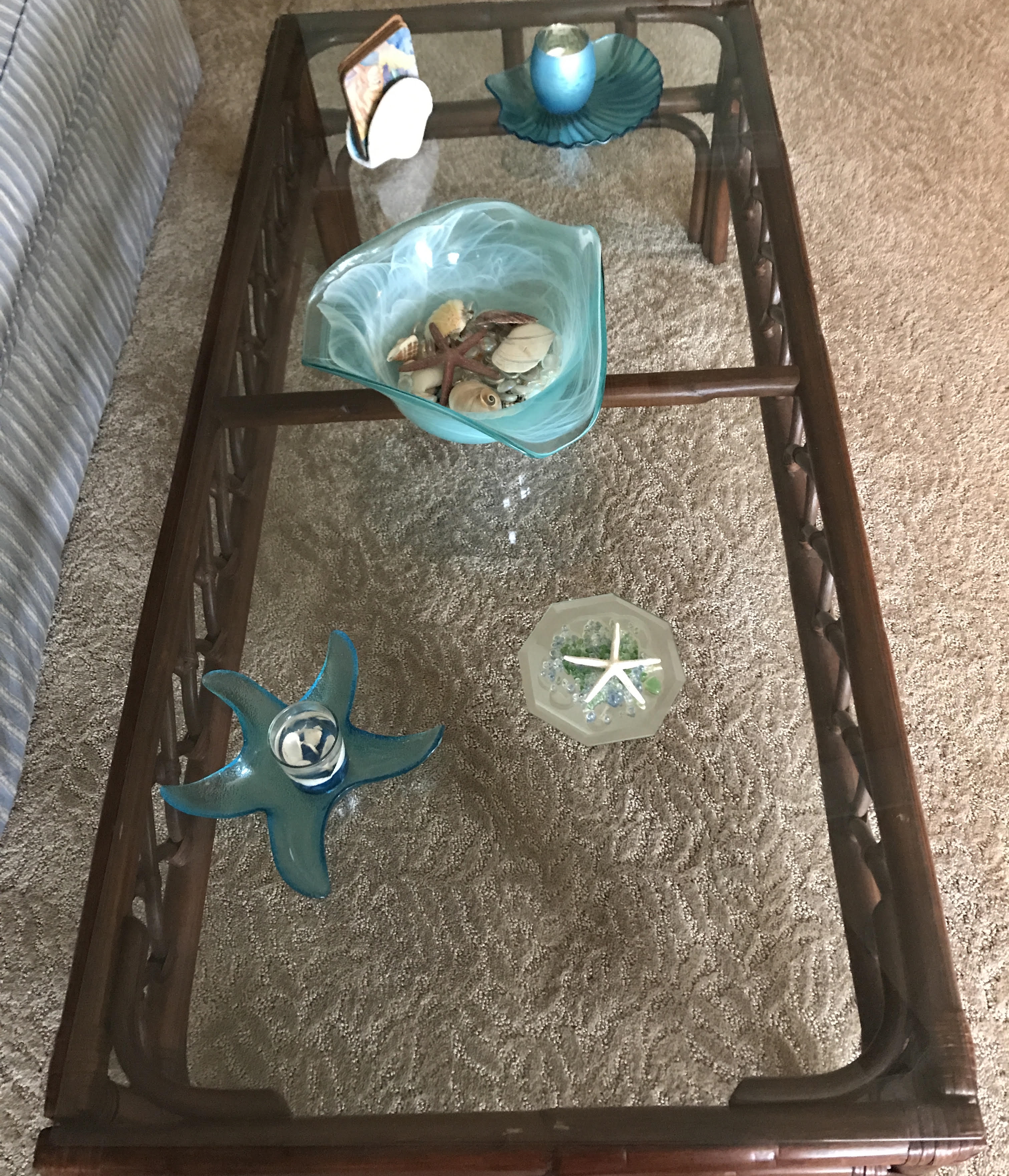 Add Some Lamps with a Nautical Theme
Great lighting is a must when designing the perfect beachy living room. That's because the sun is one of the main attractions when visiting the beach. So your lighting should reflect that. One way to bring in extra lighting is with lamps that reflect a nautical theme.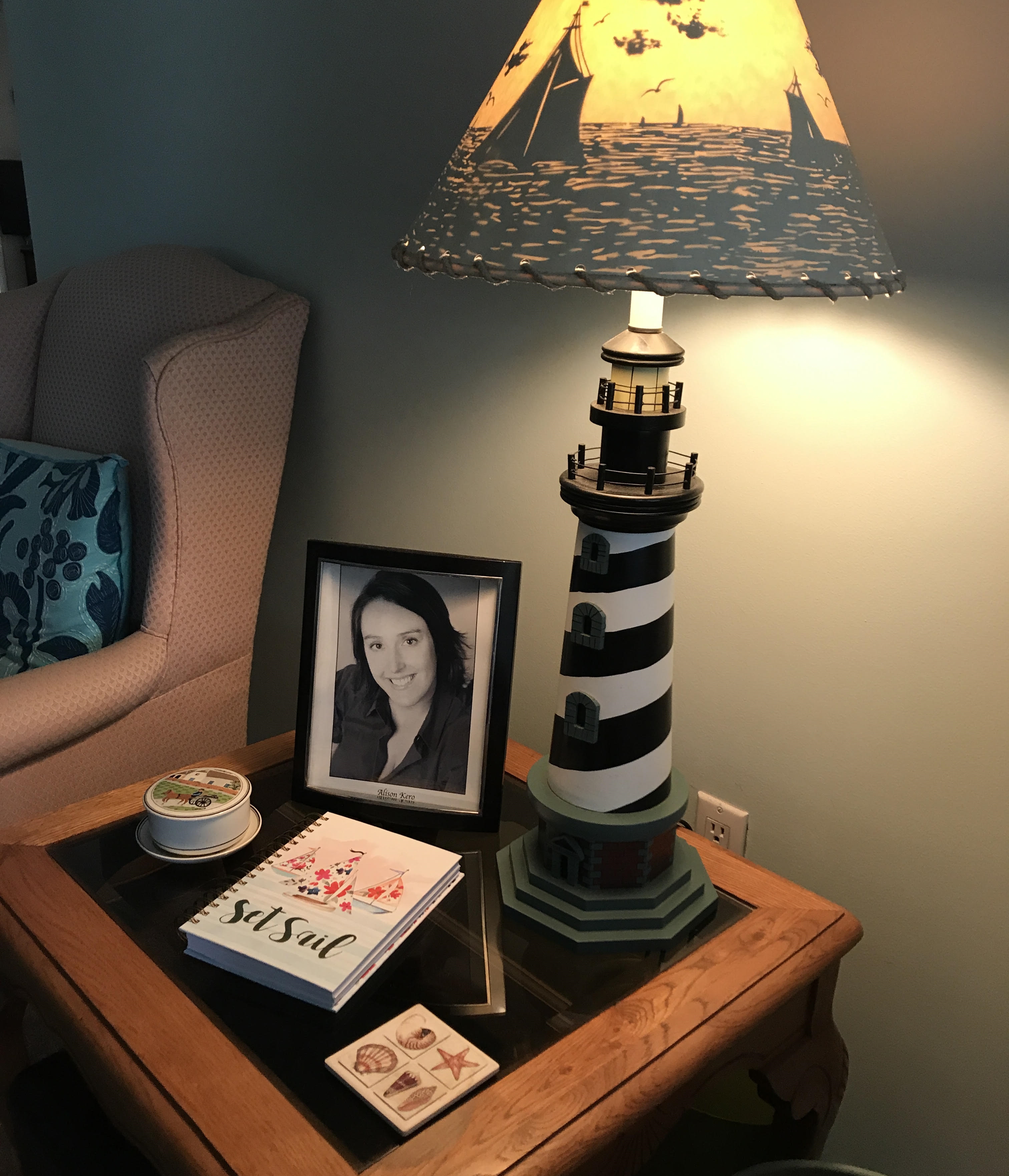 Artwork Pulls Beach Look Together
Art is such a wonderful way to bring your entire beach-themed living room together. However, there are some rules to hanging artwork everyone should follow.
Hang your artwork at eye level
Make sure your artwork isn't too small or large for the wall space you're hanging it on
Use proper tools and equipment to hang your art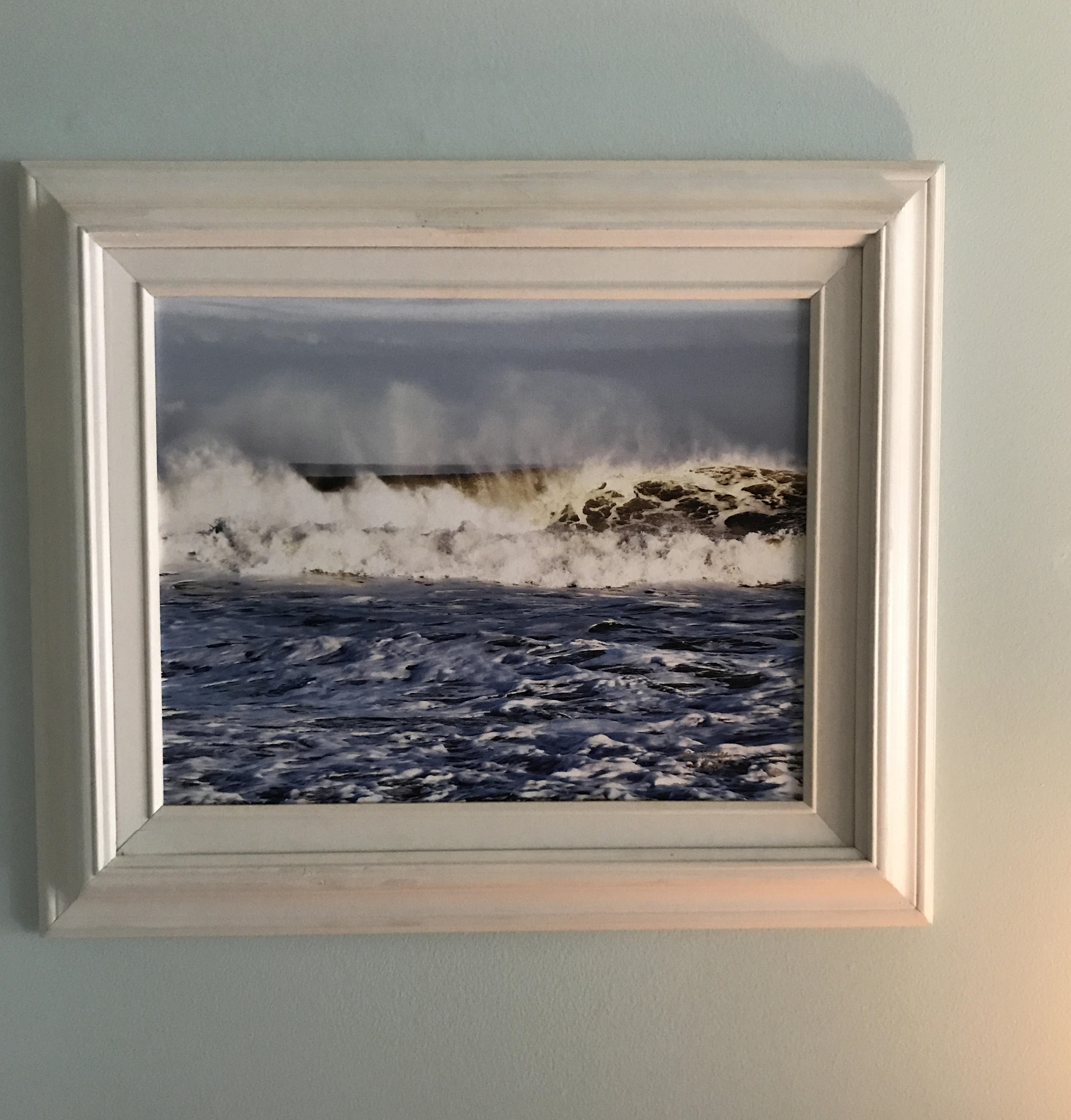 If you're hanging several pieces together, lay them on the floor to ensure you get the spacing correctly before you bang a bunch of holes into your wall. And don't be afraid to go bold, it's boring to have everything match.
Tchotchkes in Right Measure
The finishing touch to any living room are the tchotchkes or decorations that reflect your personality and tastes. Just don't go too crazy. Too many items will make the room look cluttered. You won't end up enjoying your decorations because there will be too many to focus on.
It will also make dusting and cleaning a more difficult task. So remember, when decorating with tchotchkes, less is definitely more. But that doesn't mean you can't have a lot of fun with it! Here are some ideas to get you started.
Collect your favorite seashells and place them in a decorative vase.
Consider figurines of people enjoying a day at the beach to rekindle memories.
Light some candles. They are the perfect way to bring that beachy smell into your home.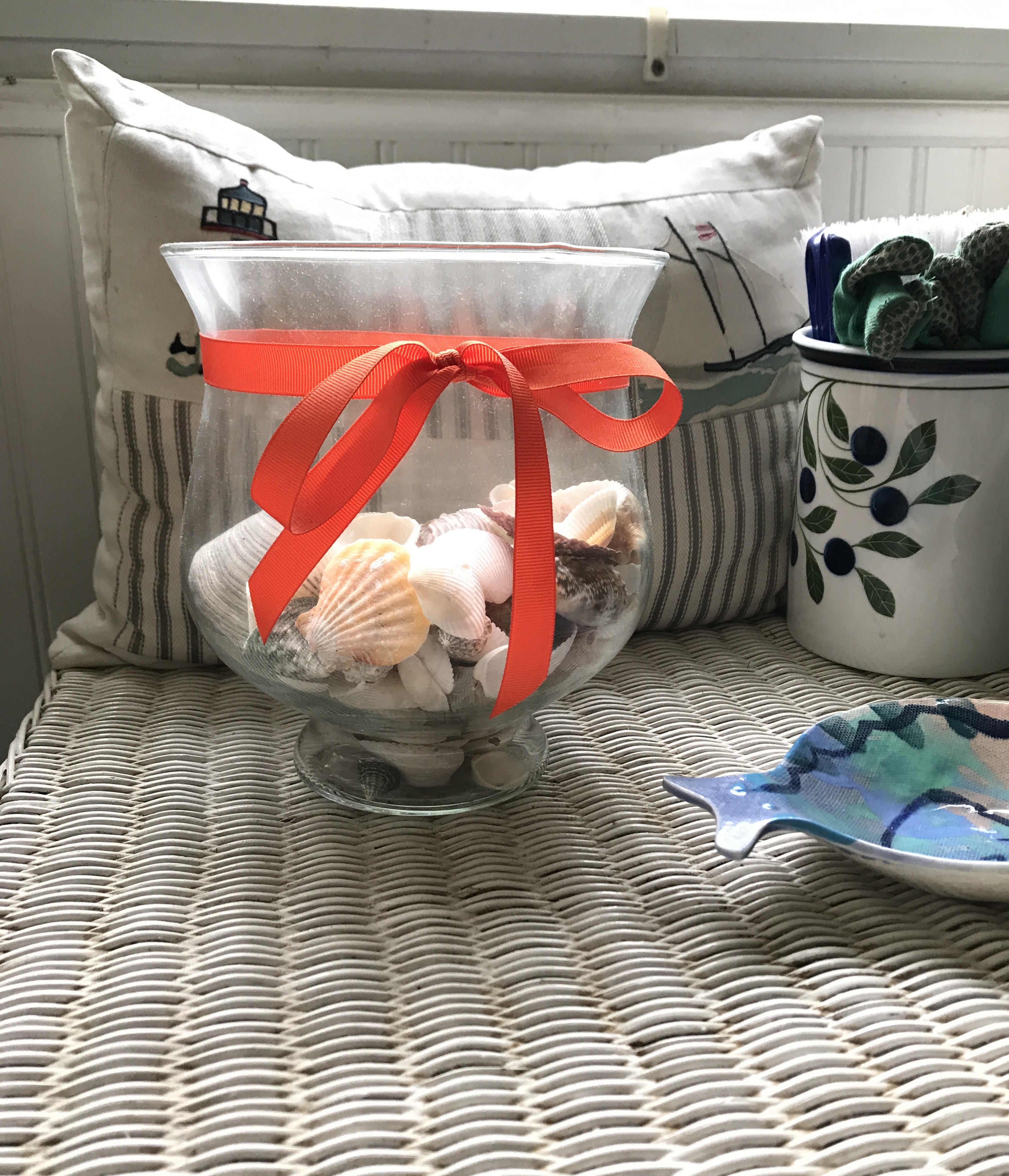 It doesn't take much to create the perfect nautical look for your living room. But it does take your commitment to treat every day like it's a day at the beach. Remember to rest, relax, and just take time to enjoy yourself.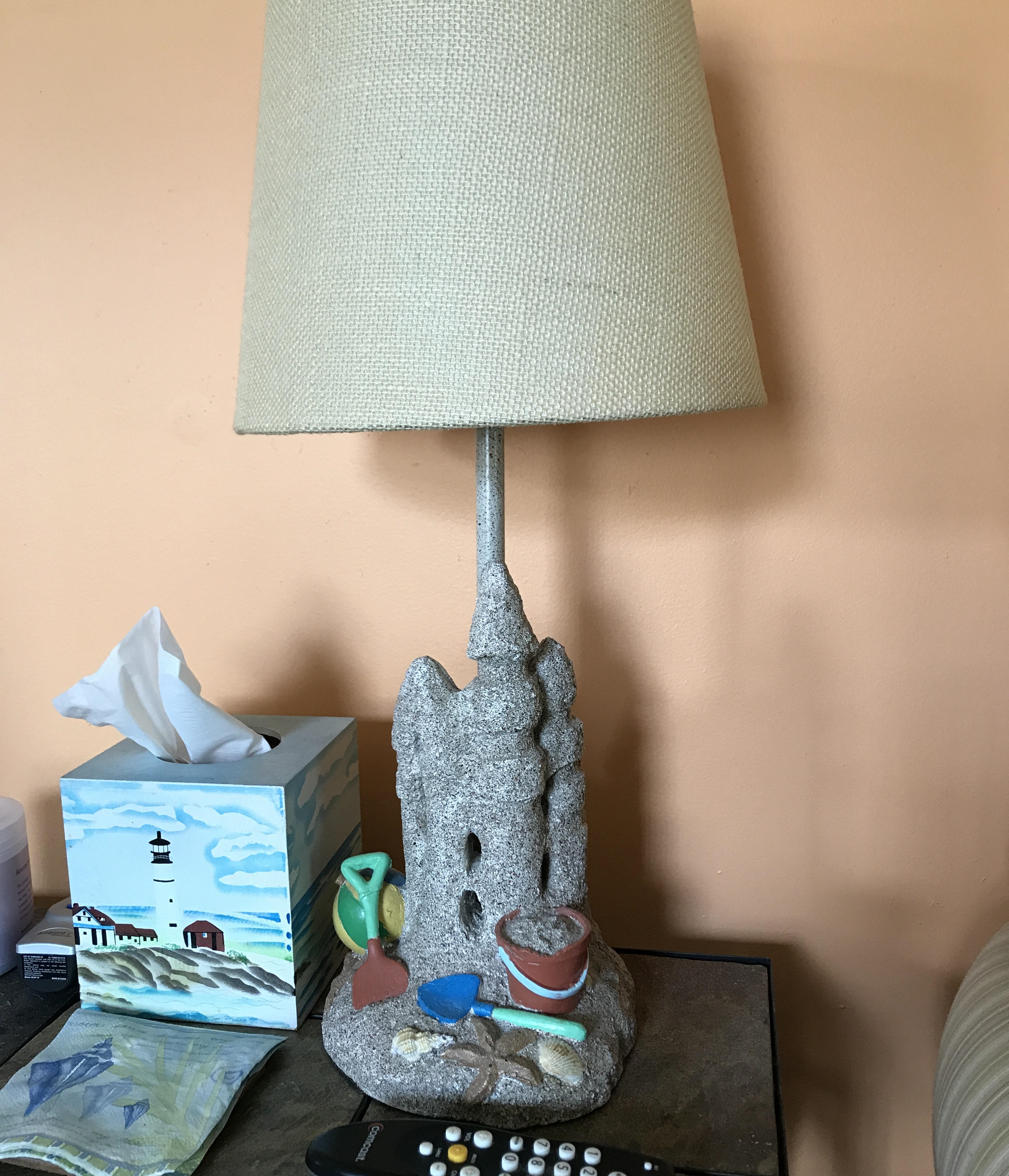 What are your favorite beach decorations for your living room? Share below!
Images used with permission, courtesy of Alison Kero and www.shutterstock.com