Wooden ladders are the epitome of practicality and simplicity. These simple structures can be more than just a helpful step, though. With a little bit of creativity, old wooden ladders become handy storage units and unexpected design elements. Here are some smart ideas for that old wooden ladder.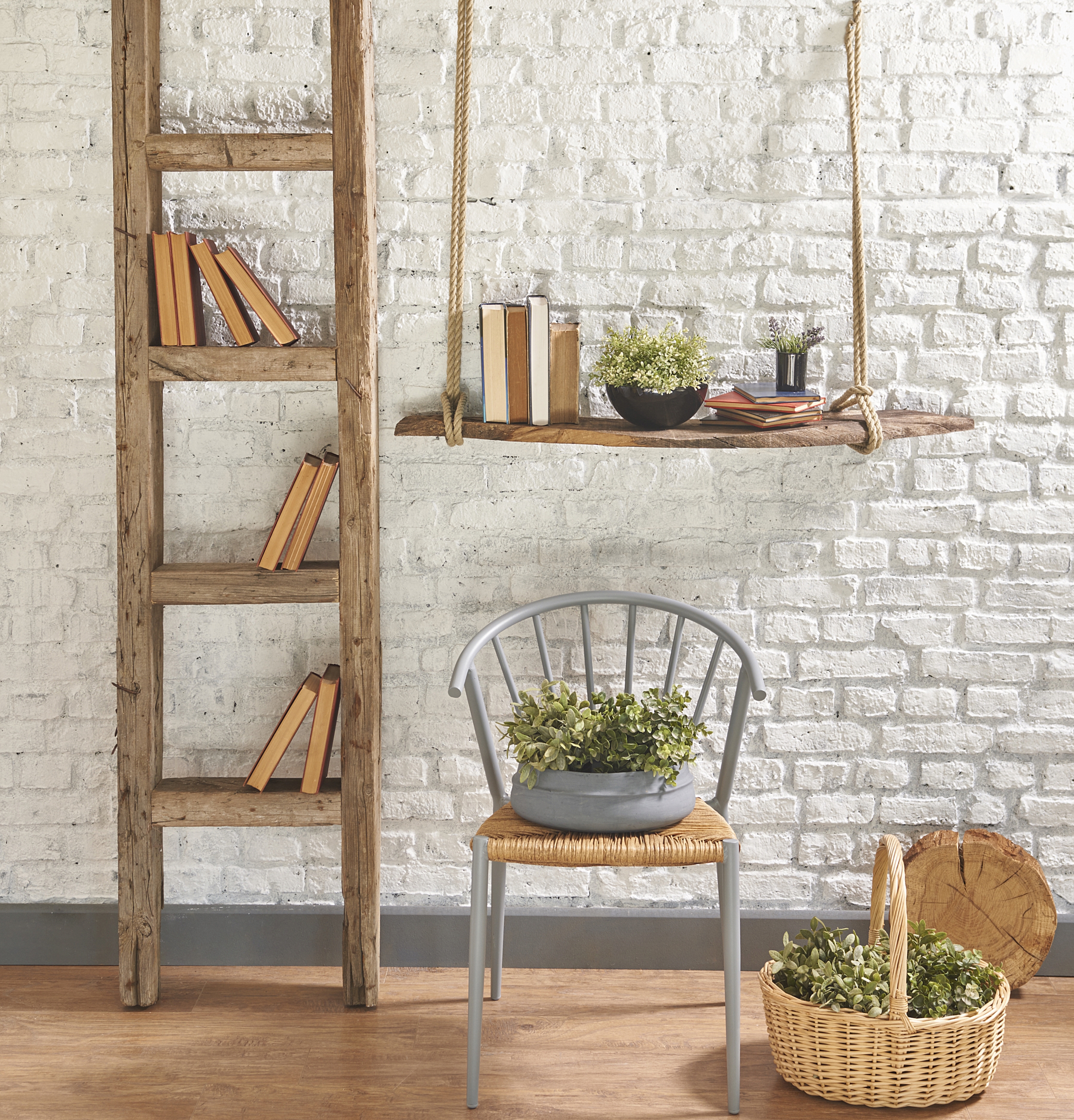 Quilt and Blanket Display
Quilts and blankets are beautiful and give a space a cozy feel, but when the seasons change and you no longer need them to keep warm, they can take up a lot of storage space. Display them all year using a wooden ladder.
This looks great in bedrooms and living areas. It's also a sweet accent in a guest room. Drape your gorgeous quilts and blankets on a ladder instead of stuffing them away while they are not in use.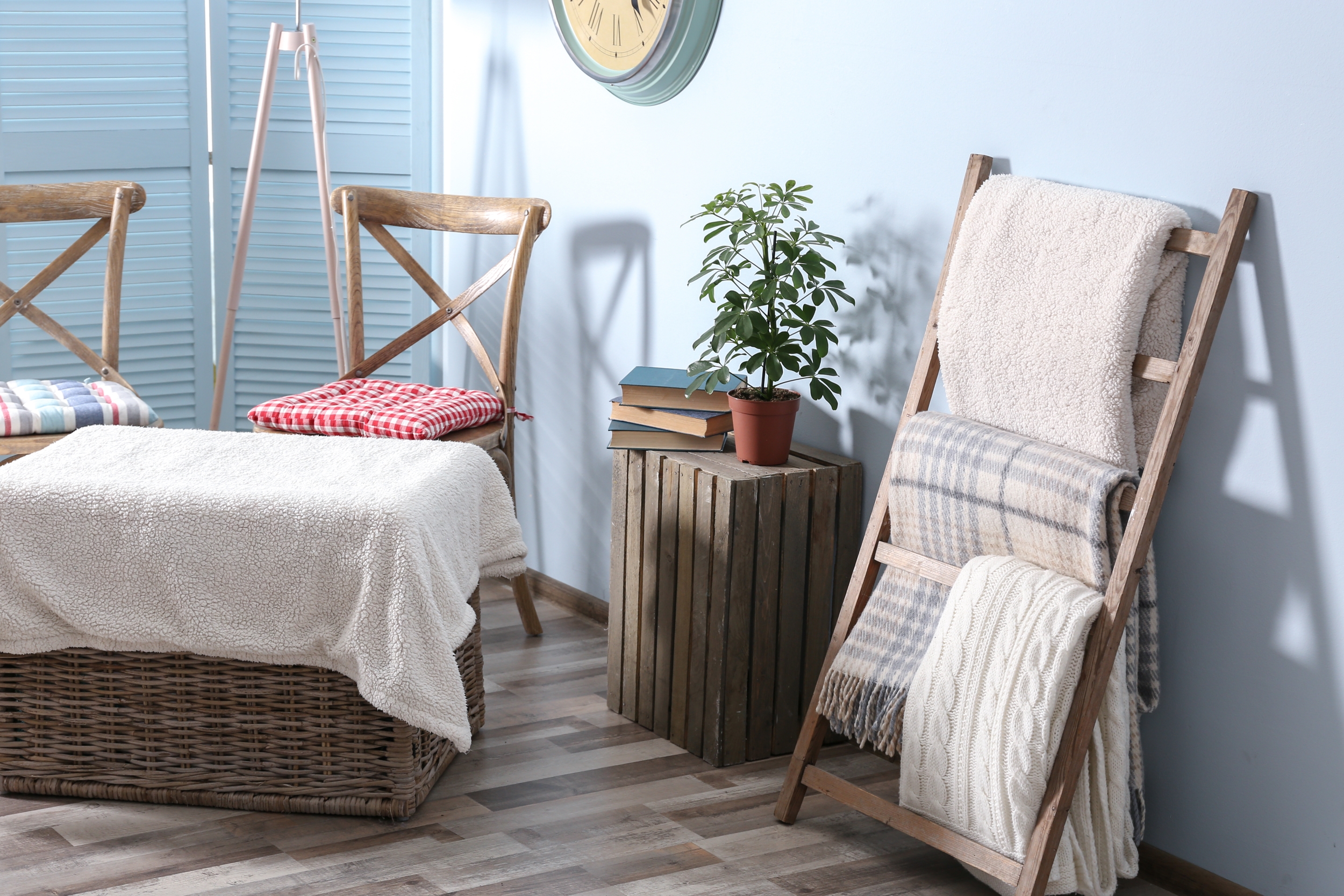 Towel Rack
A wooden ladder makes hanging multiple towels in a bathroom easy and attractive. Installation requires no tools and the rungs can hold quite a few linens. Most old wooden ladders are simple fixed ladders that lean against a wall, so they take up minimal space. Paint it to coordinate with your decor, or let the natural wood lend a rustic, weathered look.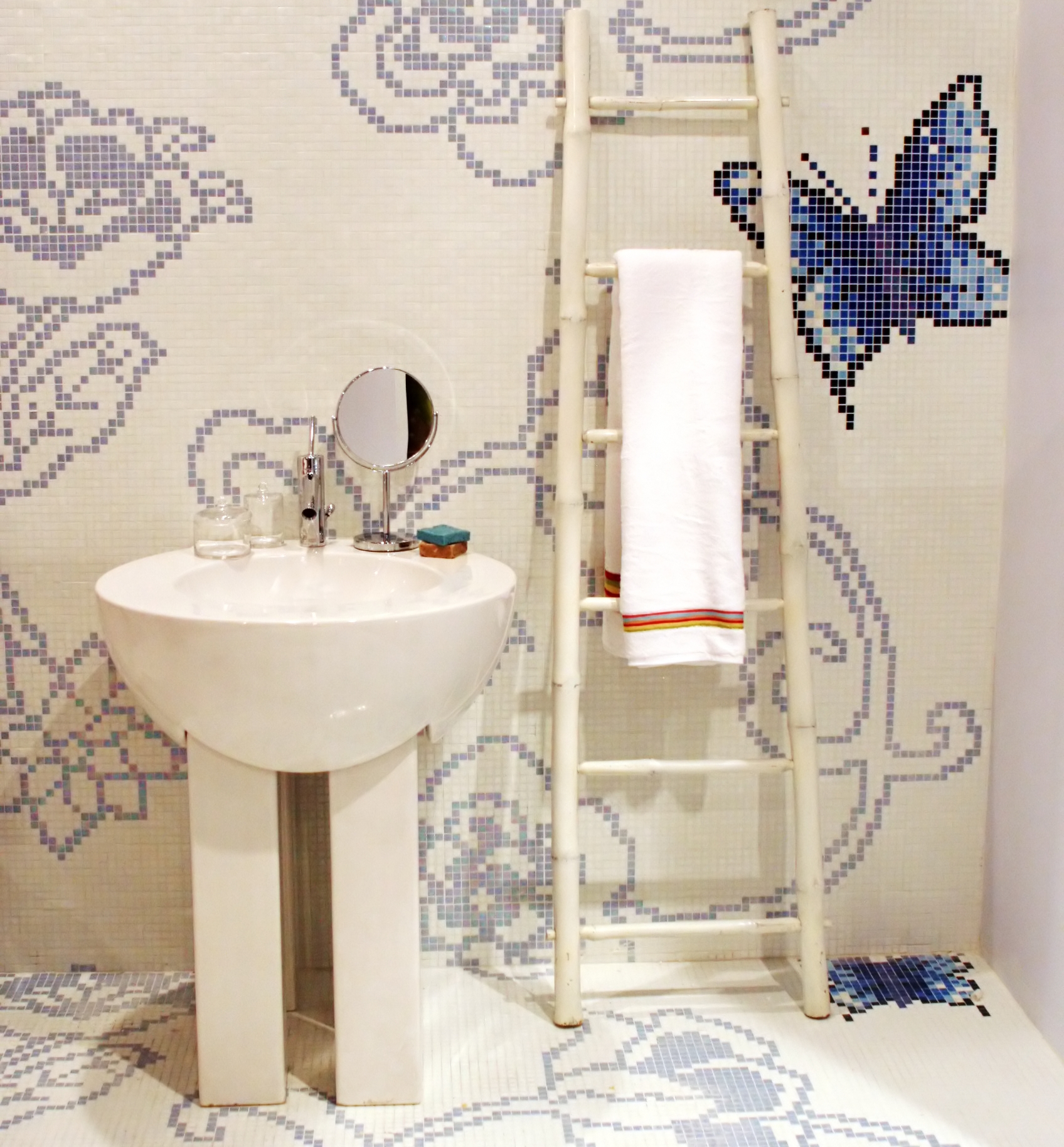 Potted Plant Shelves
Old wooden ladders make quaint and functional potted plant displays. Pots can be placed directly on the rungs of a fixed, straight ladder. Lean the ladder against a brick exterior or garden fence for interesting contrast and sturdy support.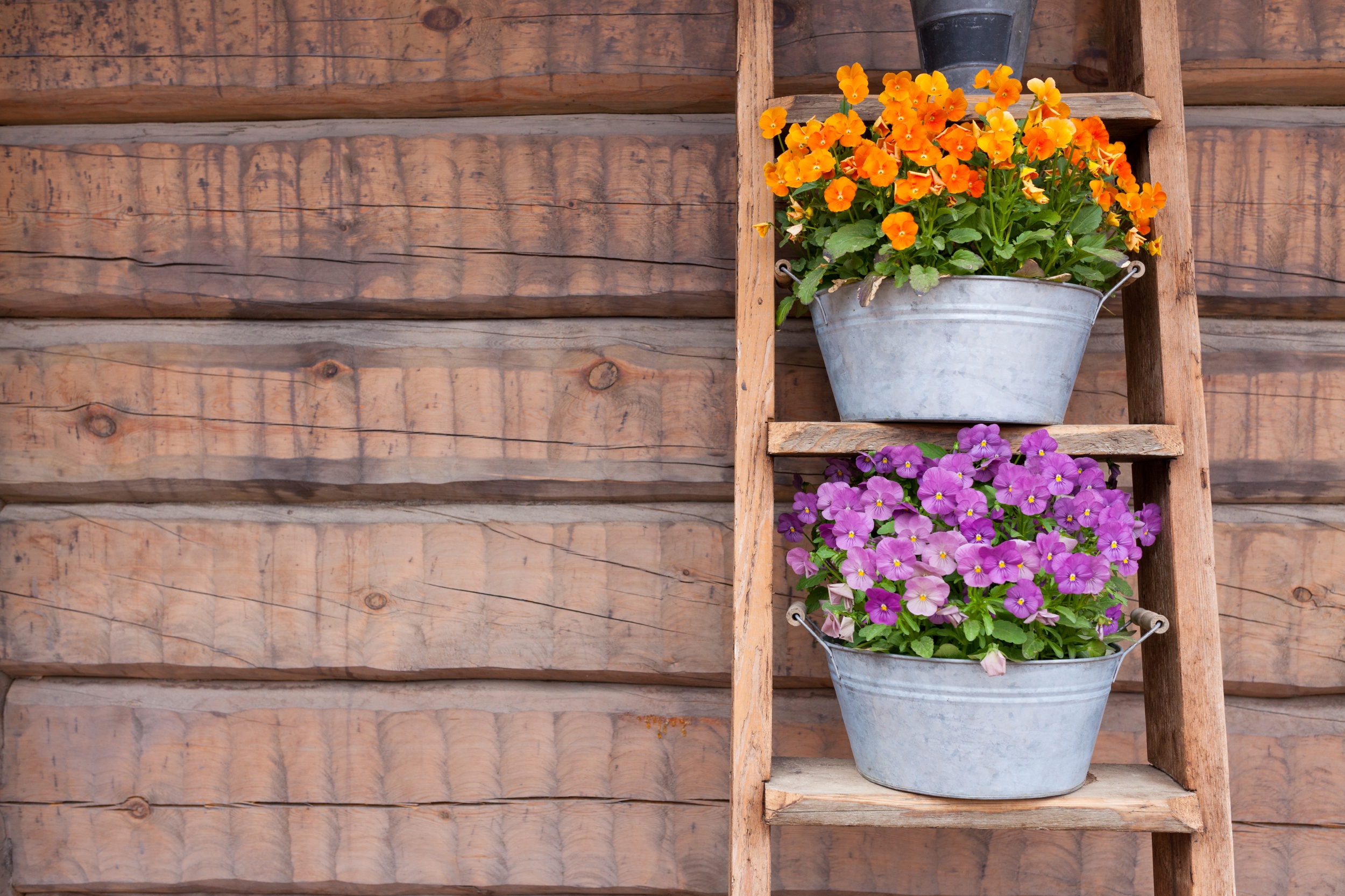 If you have a folding ladder, wooden boards can be laid horizontally across the rungs for more surface area. This expands your display space, giving you several large, flat shelves to fill with pots and containers of all kinds.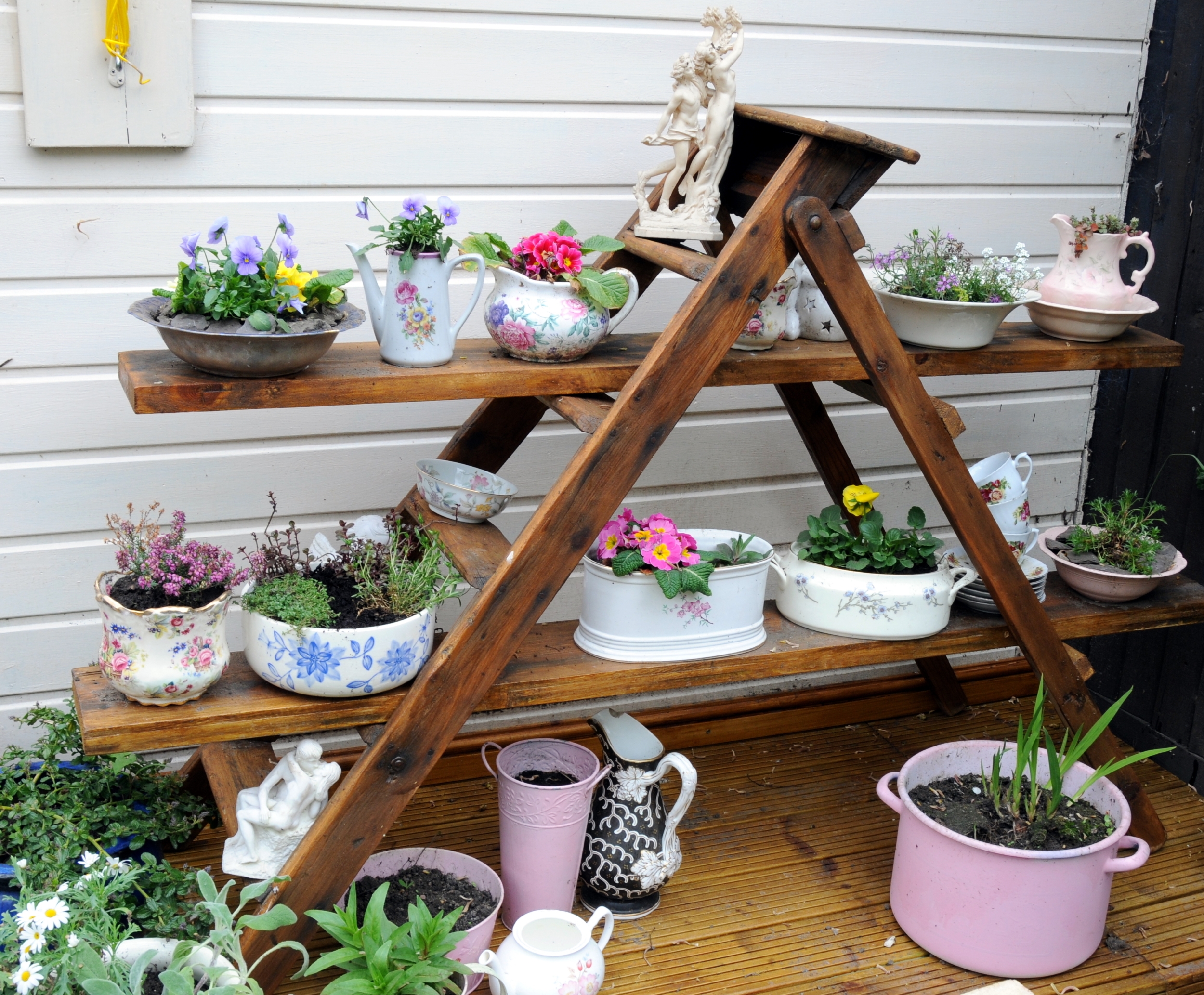 The natural wood of old ladders pairs well with the vivid colors of plants, but the wood can easily be painted if you prefer more color. If the ladder will be exposed to the weather, but you don't necessarily want it painted, consider applying a protective stain to prevent drying, cracking, and splintering.
Bookshelf
If your wooden ladder's rungs are fairly flat and wide enough, it will make a clever little bookshelf. Shorter, thicker ladders easily hold a few books and other items. Fixed ladders that are taller or will be holding quite a few books can be secured to the wall with brackets. Folding ladders look great used as they are or they can be expanded by placing wood boards across the rungs for additional space.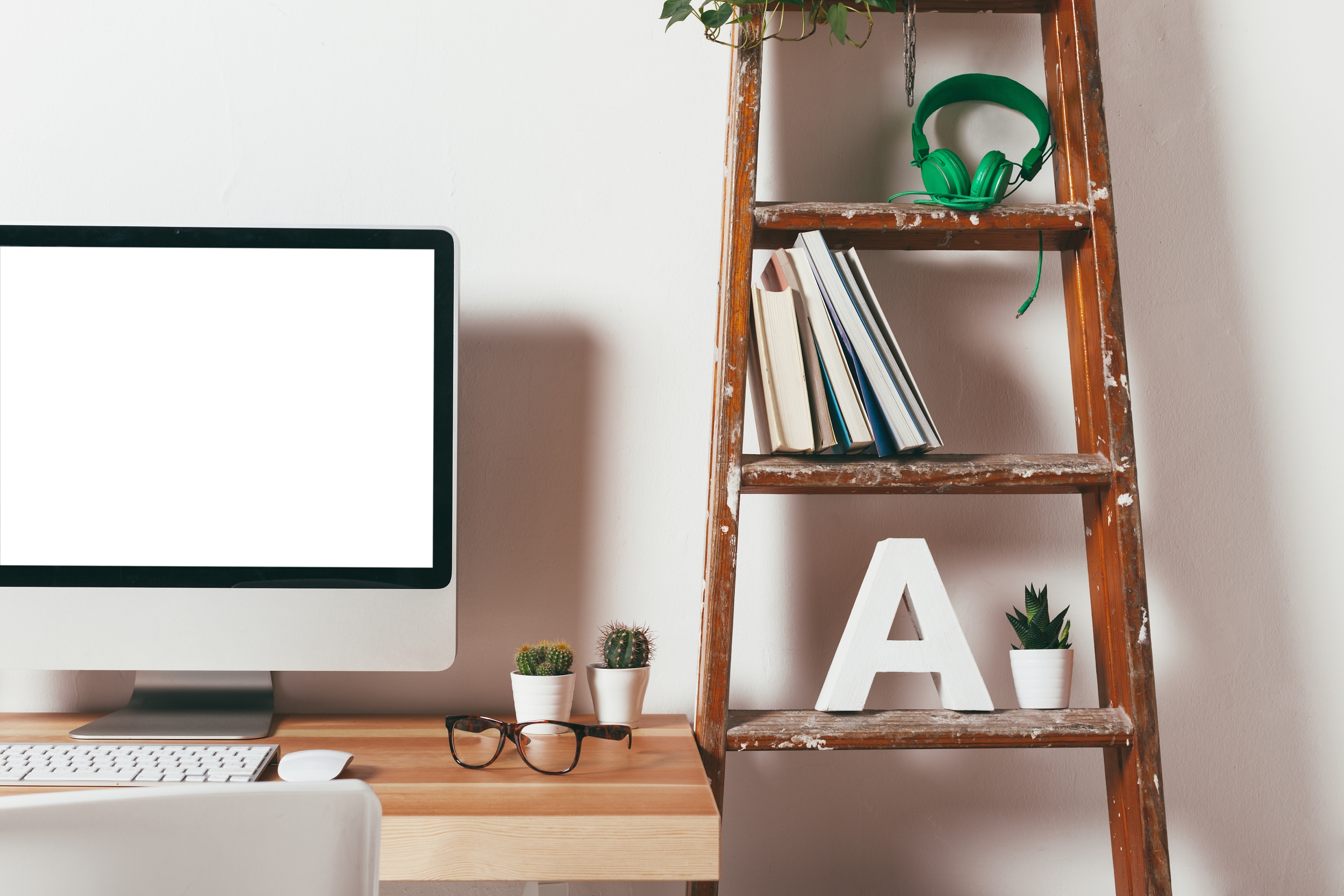 Scarf and Winter Accessory Storage
Scarves, gloves, and mittens are wardrobe necessities, but they can be incredibly cluttering. Instead of smashing them into drawers or trying to wedge them in between clothes in the closet, hang your scarves and other accessories on a wooden ladder. The colors and textures of the knits and fabrics will add some interest to the room while the ladder prevents piles. You'll also be able to see all that you have to choose from instead of overlooking buried pieces and missing the opportunity to use them.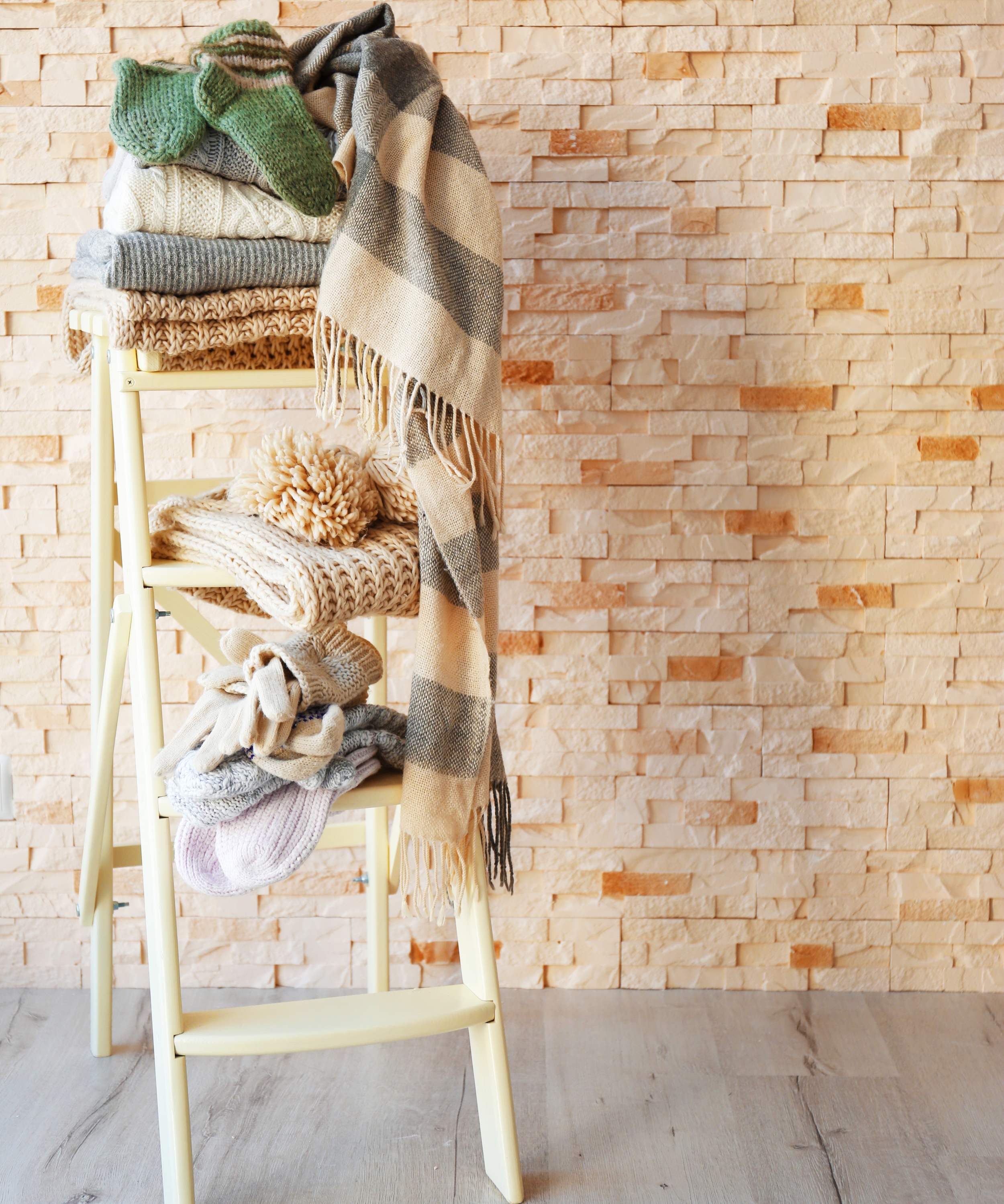 Old wooden ladders are given new life when used to organize and accent. They offer uncomplicated, whimsical, and functional appeal to any home.
Images used with permission, courtesy of www.shutterstock.com