One of the easiest and least expensive ways to add design to your kitchen is through art. It may be a challenge to think of art possibilities for a food-dedicated space but this is worth considering. It's often said the kitchen is the heart of the home.
When it comes to kitchens, design isn't limited to cabinets and countertops. A canvas or framed painting can fit just as well in a culinary haven as it does in a living room.
Admittedly, it can be tricky to figure out the perfect art for the kitchen and the best place to show off your selection. So here are some tips to remember when enhancing your kitchen with art.
Use Your Kitchen's Theme
Don't have a theme for your kitchen? Pick one. Your kitchen does not have to be full of teacups or wine bottles or salt-and-pepper shakers to have a theme. You can simply use the color scheme of your kitchen as a theme, and choose art that harmonizes with that color. But if you do want to have a theme based on kitchen objects, it's extremely easy to find art and canvases with coffee mugs or wine. Using a theme can create that cozy bistro-like, café feel in your own home.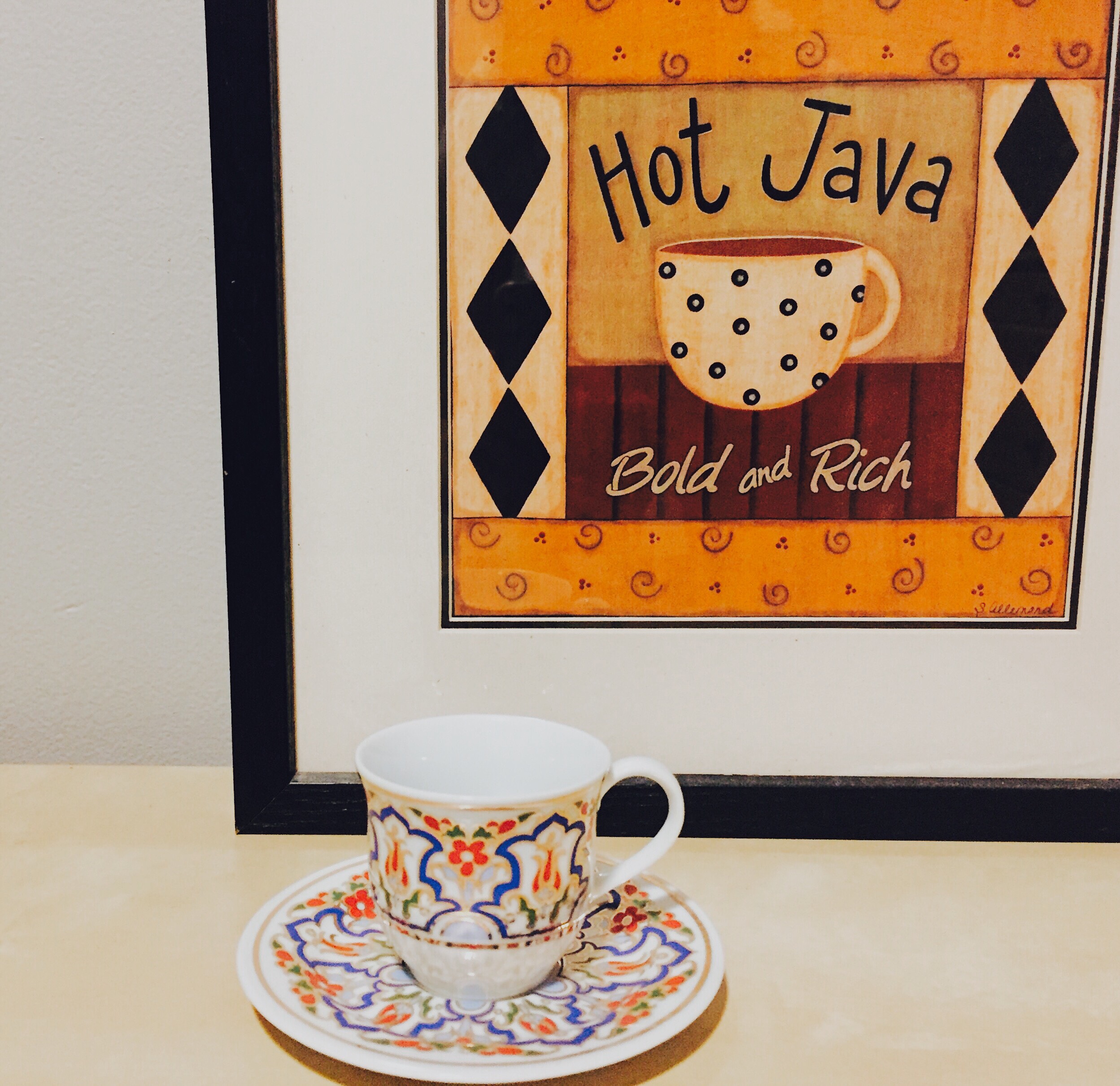 Mix and Match Artwork Sizes
Don't stick to strictly one size when it comes to art. Doing so can easily make the kitchen look uniform and boring. Mix small pieces with larger canvases. That way, each piece of art in your kitchen will not compete with the other. Different sizes will create a more balanced and eye-pleasing art experience. After all, the walls in your kitchen vary. So should the art.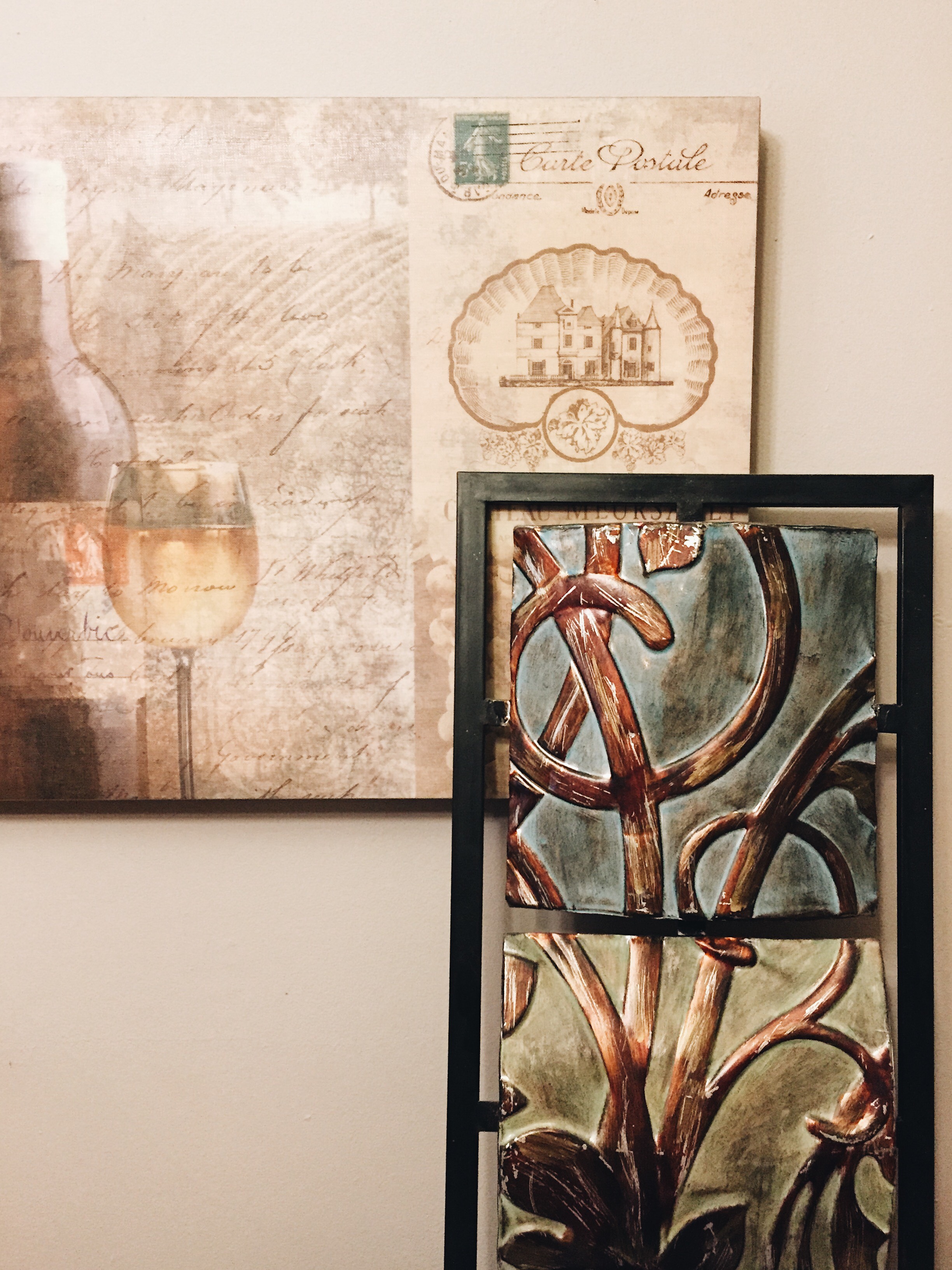 Choose Art with Graphics
Your kitchen is one of the places in your home where the art never has to be serious. Create a quirky kitchen look with art that comes with bold lettering or delicate scripted sayings. The kitchen holds an abundance of senses, and your art can too!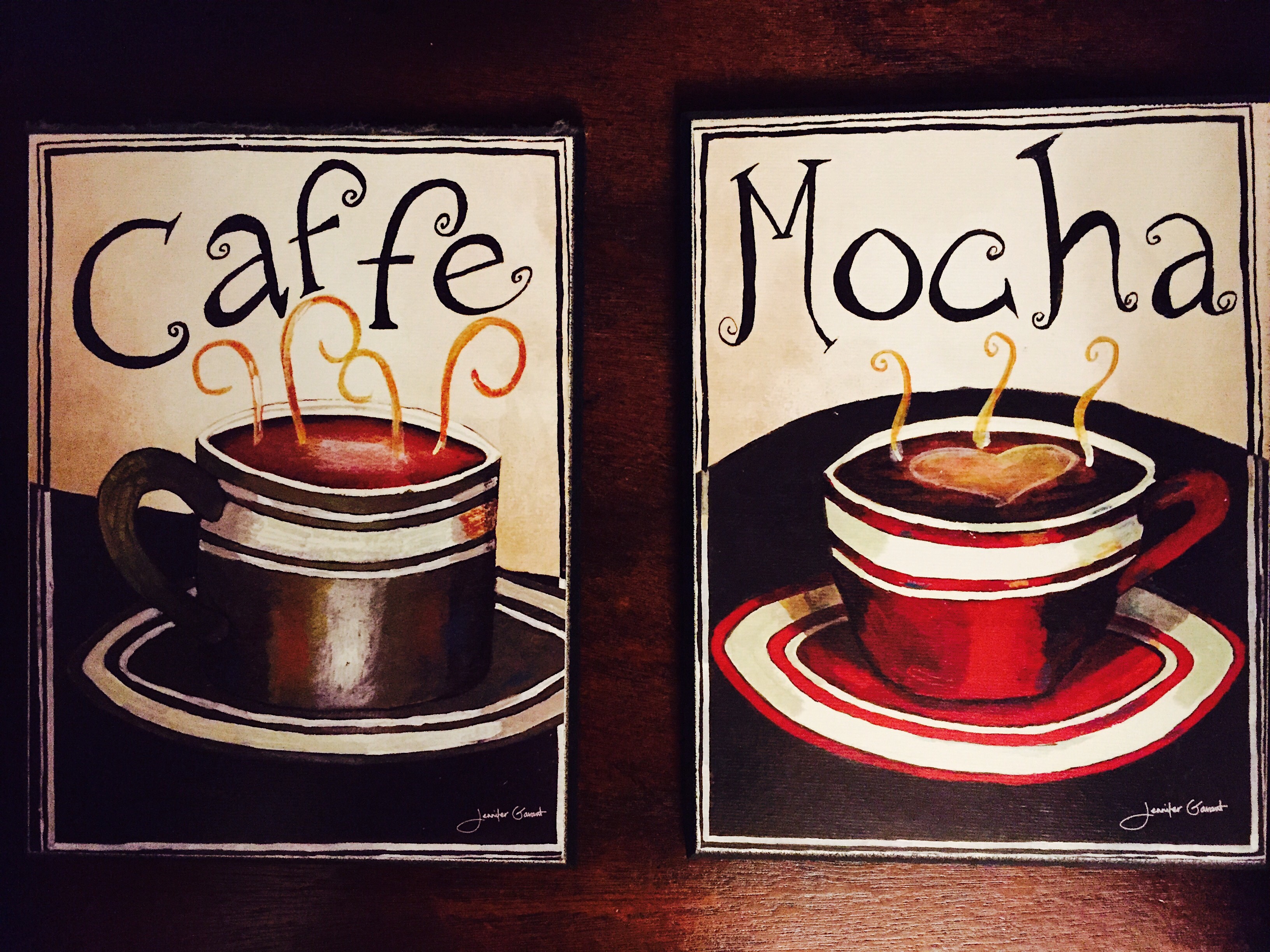 Fill in Empty Wall Space
There are so many ways to breathe design into a boring blank wall. Have no backsplash in your kitchen? Create interest against your cabinets by using art instead. Make sure that the art you select is not too big. If the art is too big, it can draw attention from your countertop and cabinets. (Big art as a backsplash can be a good thing only if your cabinets or countertops are outdated and you do not want them to be the focal point.)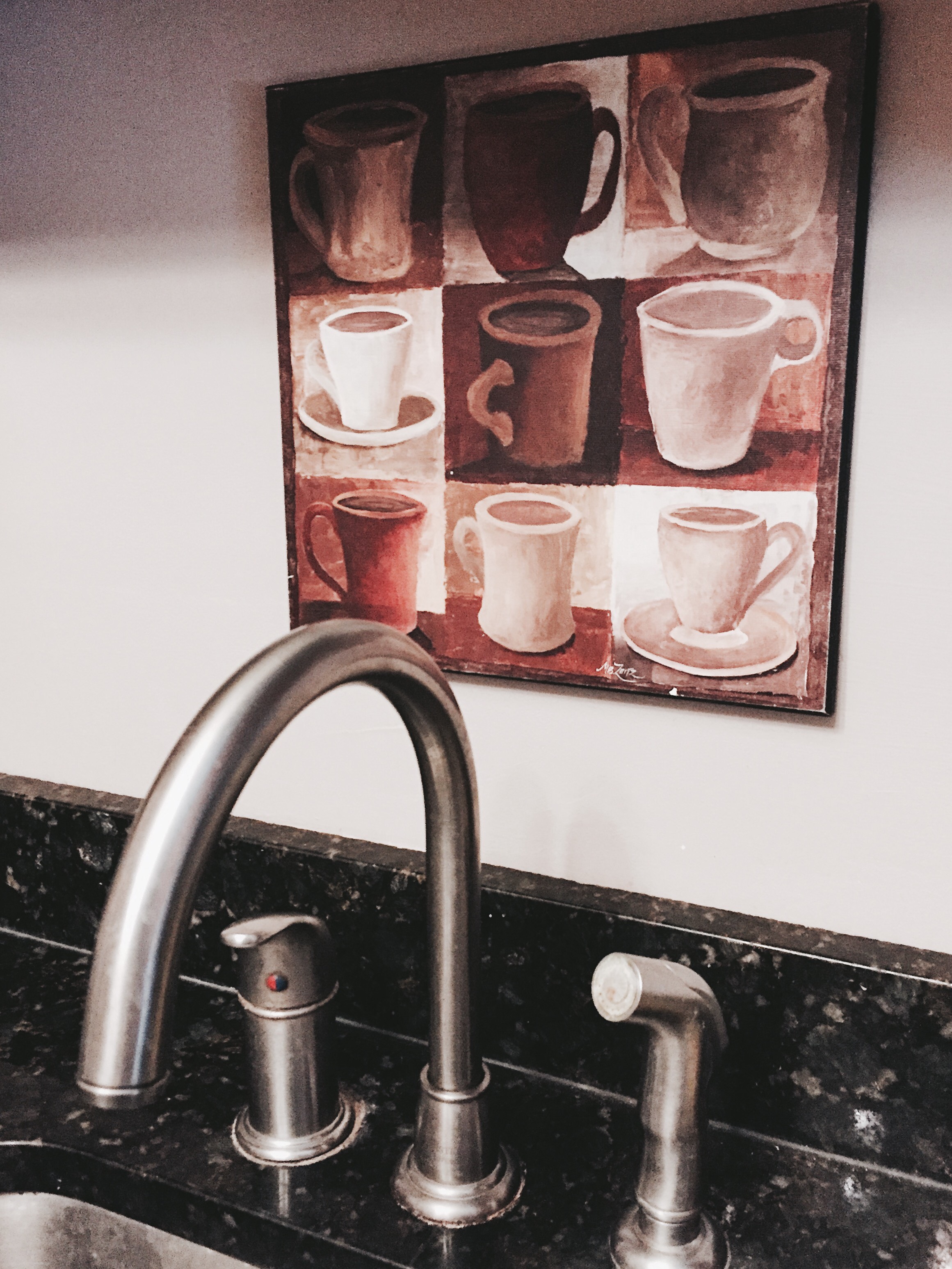 Another ideal setting for art in the kitchen is above the dining area, especially if the table is against or close to a large wall. A large art canvas above a table in the kitchen creates the feel of a cozy nook and separates the cooking area from the eating place while still bringing together the whole room with a strong design element.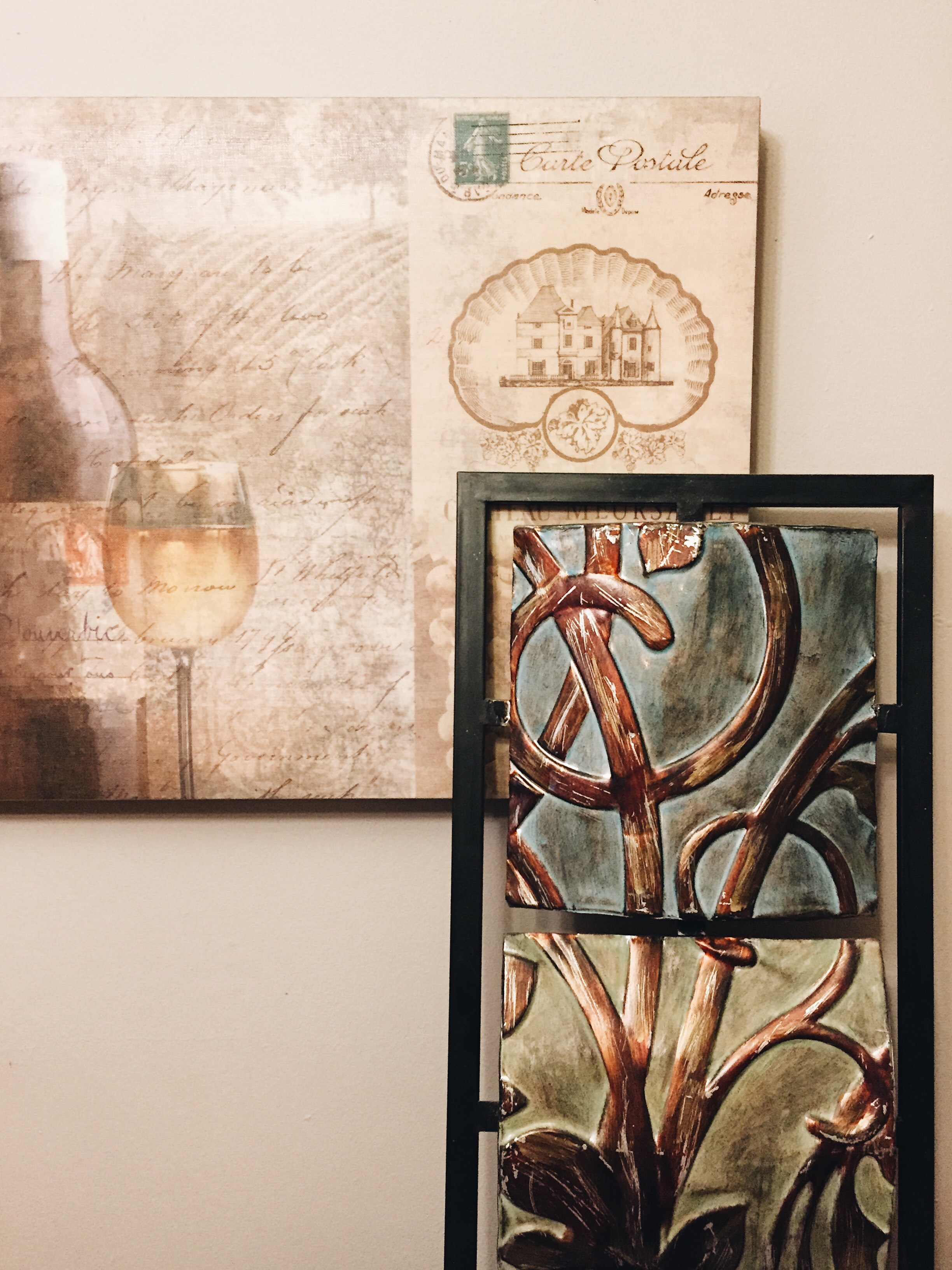 These simple ideas are the recipe to introducing art into any kitchen in a way that complements your own design style. Let me know what kind of wall art you are planning to use for your kitchen in the comment section below.
For more tips on wall art, read up on 6 Tips to Give Old Artwork a Makeover and check out Simple Canvas Decor Ideas You Can Make in a Day.
Images used with permission, courtesy of Angelica Delucca