Mentioned previously in another article of ours, steam cleaning professionals have most often been hired to clean rugs. However, there are quite a number of items and fabrics that you can have steam cleaned but these services are all determined by which of those items you'll want washed. Doing so will help you gain insight and assist you in finding the accurate estimates that will seem that much more transparent.
Again, homeowners will either bring their rugs since they are generally the go-to items to steam clean or call in a service to travel to the home and get the job done. The national rate of cost to simply clean a rug or a bundle of rugs will most often be estimated to around $50 to $530. For the national rate of cost for an actual steam cleaning, however, the range will be at around $100 to $500. While the minimal range will look more like $130 to $180, the maximum range will look like $300 to $585.
| | |
| --- | --- |
| Average National | $100 to $500 |
| Minimum Range | $75 to $180 |
| Maximum Range | $300 to $585 |
Although these estimates mostly depend on the amount of items that need to be steam cleaned, whether it's upholstery, rugs, or even tiles that you need scoured, it will ultimately depend on these cost factors. Before simply finding the estimates, figure out the size, the quantity, and the kind of household items that you wish to bring to the professionals.
How Much Does A Steam Cleaning Cost?
In most cases, you won't have to worry about the maximum cost, however, it will all depend on the total square footage of your area and the furniture that you want steam cleaned. If these are items that you can bring to the service yourself, you'll be avoiding the costs of paying a certain travel fee. For a proper carpet steam cleaning, you'll probably spend about $0.20 to $0.40 per square foot. The majority of the costs and the reason for a maximum range will most likely be calculated from the carpeting.
Steam Clean Carpet Cost
Most likely you will see how much it will cost to steam clean a whole room instead. Some homeowners, in fact, purchase their own steam cleaners to perform a DIY cleaning. But the reason you'll want to avoid this is because you won't be using the device as often as you'd like to. On an hourly basis, homeowners will typically pay a range of about $35 to $40 per hour.
The most advantageous benefit that steam cleaning includes is not only how clean of a result your home will become, but most significantly, the task is wholly eco-friendly as well. About 99 percent of germs and bacteria are killed with the execution of this job. Since these contraptions use vapor molecules to kill off any grime or pesky microbes, the heat will eradicate the unwanted materials and critters.
How Much Does It Cost to Steam Clean A Mattress?
Whichever service you decide to use, try requesting for a mattress steam clean. By discovering the costs of cleaning your mattress, you might be able to find out a more discounted price by amassing all your items together. Say, you want to hire a steam cleaning company to help you with your rugs, your carpets, and your furniture. If you're in need and interested in having your bed washed as well, simply ask what their rates might be.
We may have covered this subject in another article of ours, but to recap, the average prices solely depend on the size and the amount of mattresses cleaned. The steam cleaning service that executes the job of cleaning your mattress or mattresses will likely range about $50 to $80.
| | |
| --- | --- |
| Size | Cost |
| King | $80 |
| Queen | $70 |
| Full | $60 |
| Twin | $50 |
Keep in mind that these costs will also be determined by the methods in cleaning your mattress, but with a steam cleaning service, you need to wait about three to four hours to dry out. This is a method that will not only kill out smears but also the pesky odors that have been frustrating you during those nights you couldn't sleep.
How Much Does It Cost to Steam Clean Upholstery?
The typical estimated average into steam cleaning your upholstery will range around $120 to $220. All the cost factors are really arranged by the kind of upholstery that needs to be cleaned. If your furniture is the only thing that requires cleaning, then you'll probably only spend about $25 to $500. Although the range goes to about $220, the maximum amount comes from furniture made of leather. In most cases, when steam cleaning any kind of upholstery, the average rate will cost about $0.80 to $1.45 per inch.
| | |
| --- | --- |
| Armchairs | $28 - $50 |
| Love Seats | $46 - $84 |
| Small Couch | $48 - $88 |
| Large Sofa | $76 - $140 |
Can You Steam Clean The Upholstery In Your Vehicle?
It may seem surprising but it is actually possible to steam clean the upholstery in your vehicle. As mentioned in the section above, it is feasible for your leather upholstery to be steam cleaned. In fact, this is a method most preferable in the case of removing dye transfers, but most importantly, stains.
For a professional steam cleaning of your vehicle, the range will estimate between $50 to $75 and onward. Depending on the size and the material it is made of, the service will typically require the washing of your interior. The company you decide to use the steam cleaning for, will also inquire about the carpets inside as well. Whether you wish to thoroughly clean your car out is entirely up to you, but this is the common reason as to why costs will increase.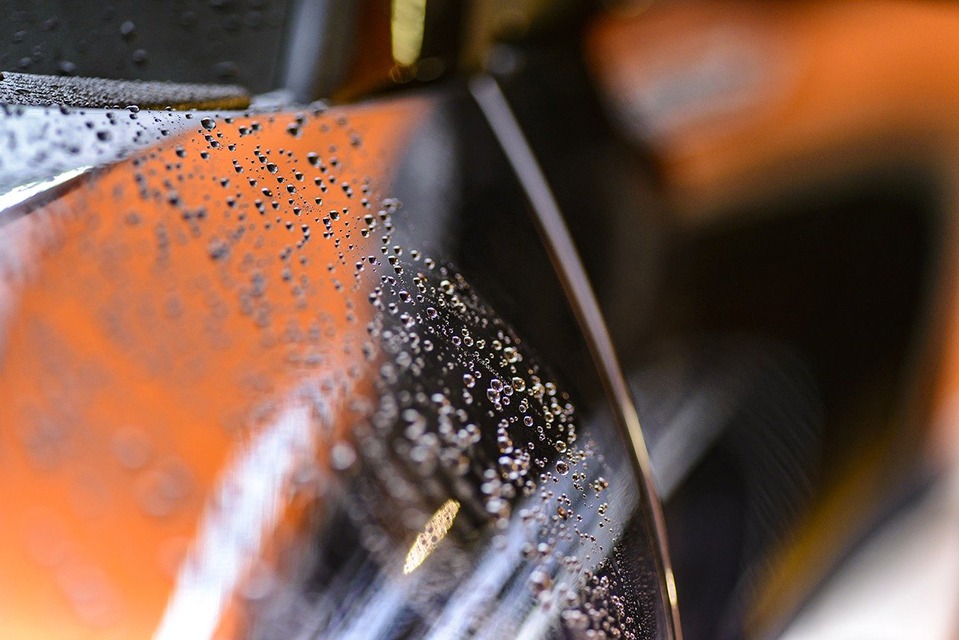 Photo by Dariusz Sankowski from Pixabay
How Much Does It Cost to Steam Clean Other Fabrics?
Although homeowners most often steam clean their drapes, there are other fabrics that you can steam clean. The estimated cost to service your drapes will probably be up to about $150. Depending on whether you're cleaning a curtain or even blinds, the company you decide to hire will range about $1 to $5 per foot. However, keep in mind that a steam cleaning service should only be considered for synthetic materials. Natural materials, like silk, linens, cotton, or polyester must be dry steamed or else they may be severely damaged.
The material you want to avoid most with a steam cleaning is either dralon or velvet, because the steam will damage the material entirely. After the cleaning process is finished, there may be additional costs involving chemical solvents and the application of specialized methods.
How Much Does It Cost to Steam Clean Tile And Grout?
Other than the fabrics and furniture, you can even steam clean the tile and grout in your bathroom or kitchen. There are actually many different surfaces that you can have steam cleaned. The estimated average for steam cleaning your tile and grout will cost anywhere from $225 to $300. In most cases, depending on the amount of foot traffic that goes through your home, your tile and grout will probably have to endure foot tracks, grime, and dirt.
The general costs that go into cleaning your home's tile and grout will calculate around $0.75 to $3 per square foot. An estimate for a flooring project will be estimated by your floor's square footage, but for backsplashes or your wall tiles, the professional will likely multiply length by width. If the washing of your locations requires the methods of either hand cleaning or spot cleaning, you will most likely encounter an hourly rate. You'll probably be spending about $30 to $50 per hour, but sometimes you may have to spend a little more, depending on the gravity of the mess.
How To Find The Right Professionals On House Tipster
The condition of your home may be grave, even to the point where you'll wonder how you'll fix the extent of it, but the monotonous and tedious part of the job is finding your perfect cleaner. Besides worrying about how much the work will cost, you'll be concerned with the performance of your professional, how much experience that the professional might have.
House Tipster eases that portion of the process by finding the specific parameters you require to hire exactly the right person. Whether you're looking for someone more affordable, or someone who has more experience, or maybe both qualities, you'll want to do it with your own availability and time. We understand how busy your life may be, but with our help, you'll be able to schedule any sort of assistance with your own preferences in mind.
Featured Photo by PxFuel