Intricacy of design and material is what really affects the costs of a trim installation. But the bigger percentage of your budget will be calculated through labor of removal, debris hauling, and the installation itself. The average range of hiring a specialist to help you with your materials, tools and installations estimates around $300 to $1200. With the per-linear-footage method, costs would average into $4.50 to $6 each linear foot installed.
The installation of trim involves the installation of crown moldings, baseboards, casings, wainscoting, chair rails, picture rails and decorative trims. These can all be done by a carpenter or a handy professional. Homeowners usually focus on the first and last impression that trim work leaves for their home's decor and appearance.
Price of Wood Trim by Width
The costs arranged with the size of your wood trim will ultimately depend on the variety of your preferred widths. The size is made for the different kinds of decorative purposes you have for your home.
| | |
| --- | --- |
| Inches | Price |
| ½ | $0.68 |
| 1 | $0.88 |
| 2 | $1.00 |
| 3 | $1.27 |
| 4 | $1.74 |
| 5 | $1.87 |
| 6 | $2.50 |
The width you choose for your trim work will typically be referred to the carpenters. Once the carpenters have a general idea of what kind of trim work you want around your home, they'll then begin showing you the specifications. While your job is to convey your desires to the professionals, the person you hire will take those proclivities and organize them in the best way possible.
Trim Work by Interior
Doors and windows generally use the same widths but they're, in most cases, interchangeable. It isn't common knowledge that door casing uses about 2 ¼ inches in width, but homeowners can opt to change those sizes into 3 inches rather than that standard.
Your baseboard is a more considerable sizing option to think about than the sizing of your doors and windows. It's rare to see them with thickness less than 3/4ths of an inch, but they can range in 3 to 5 inches in width. This makes the cleaning and maintenance of baseboards that much easier.
Crown molds have widths that range from about 1 ½ inches to 8 inches or more. The most common width for them are about 4 ½ inches but the thickness can range between ½ inches to ¾ inches if you're measuring across the ends of the room.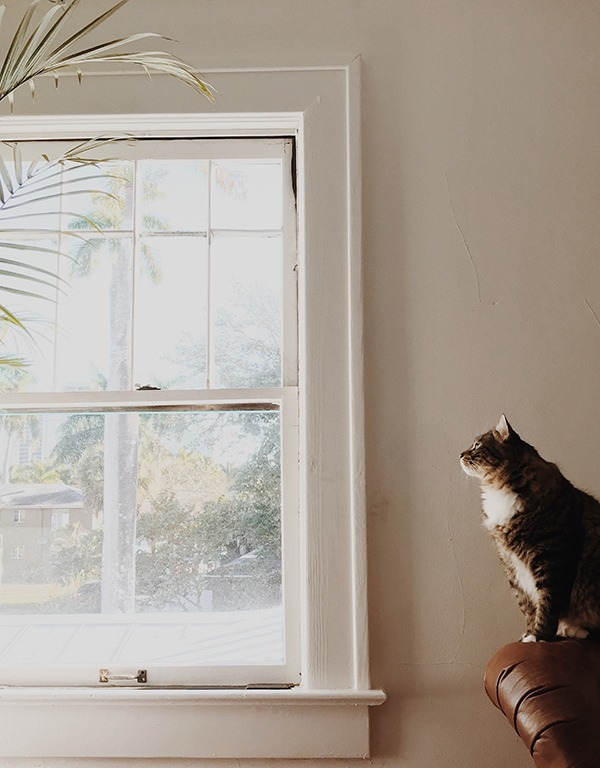 Photo by Stephanie Harvey on Unsplash
Interior Trim Profiles
Depending on the room you're installing your trim profile on, you'll notice that they all will have different purposes for their installations. There are profiles that serve as ornate functions. And there are also profiles that act as gap coverings. Additions with trim profiles will give your home the finished element it needs for the color saturation to make your space feel complete.
| | |
| --- | --- |
| Quarter Round | $0.54 - $3.84 |
| Shoe Molding | $0.65 - $1.57 |
| Chair Rail | $1.37 - $3.12 |
| Baseboard | $1.61 - $4.27 |
| Crown Molding | $1.69 - $10 |
| Wainscoting | $1.75 - $4.12 |
| Base Cap | $1.78 - $4.62 |
| Wall Frame Molding | $2.17 - $4.25 |
| Picture Rail | $3.49 - $4.89 |
| Wood Plinth Block | $5.14 - $8.08 |
The quarter round profile is commonly less than an inch in thickness and ranges from $0.54 to $3.84 per linear foot. It is purely ornamental in nature and creates a decorative effect into the balance of your home. Mainly installed to cover any gaps that are in the lower edge of the baseboard, the quarter round looks exactly as the name suggests.
Shoe molding trim profiles are somewhat alike in appearance to the quarter round trim profiles. The difference between the two profiles, however, is that although the shape of your quarter round is that of a circular shape, the shoe molding trim is that of an elliptical shape. Ranging in the estimated cost between $0.65 and $1.57 per linear foot.
The chair rail profile also serves as an ornamental piece. Antiquely serving as protection from chairs, the walls that have chair rail trims will often be given defense against sudden impacts from your seating arrangements. Homeowners will have a range of $1.37 to $3.12 per linear foot to pay for and will almost certainly use hardwood as the material. Availability of these installations will have intricate and basic designs for you to choose from.
Baseboard profiles are used for the installation of the intersected parts of your wall and your floors. Within the lowermost part of your wall is where your carpenter or professional will install the base. This serves the purpose of hiding your home's imperfections. Homeowners can expect to pay about $1.61 to $4.27 per linear foot.
Crown trims will range in price from $1.69 to $10 per linear foot. These pieces also give homeowners the chance to change the designs with more intricacy. Carvings made with more detail will add extra charges into the expense you'd be spending.
Wainscoting trim profiles will also be referred to as the wainscot cap, and will have similarities to the chair rail. The cost ranges between $1.75 and $4.12 per linear foot. And the thickness of this trim profile will either be 3 inches or 1 ¾ inches for the width. Normally, wainscoting profiles are available in white color schemes but you have the option of giving your installation a more finished look.
The base cap is meant and designed to be intricate, giving the refined appearance to combine the profile with your baseboard. Trim work involving the base cap will offer homeowners more custom styles and are generally installed at the top of your basic baseboard. Its thickness is between 1 and 3 inches for its width. A range for base caps is estimated from $1.78 to $4.62 per linear foot.
Wall frame trim work will focus only on the decorative aspects of your home but it isn't installed as often as other profiles that are listed on this section. Generally, this isn't a style used in American homes but rather a formal English home. Those who seek to install a wall frame trim are trying to replicate a similar style to the regality of the English appeal. The range of the wall frame will vary between $2.17 and $4.25 per linear foot.
Picture rail profiles are typically known to have similar aesthetics. The purpose of a picture rail is somewhat similar to a chair rail profile but they do not have the same exact purposes. The trim profile ranges in the average estimate of $3.49 and can go up in the cost of $4.89 per linear foot. What some homeowners like to do with the picture rail trims is hold hooks and hang pictures with accurate wiring. Synergizing best with high ceilings, this profile will ultimately break up the wall as well.
Installations with the wood plinth block trim are commonly placed in between the flooring and the casing around your doors. It serves for embellishing purposes but can also serve as load-bearing units or to fill gaps. Individually purchased blocks will range from $2.58 to $6.88 but per linear foot, the blocks will range from $5.14 to $8.08.
Trim Work by Exterior
There are about nine exterior profiles to note for trims that are meant for the outside. The exterior trim profiles are primarily used for the roofline, doors, and windows. As a precursor to accurately install the trim profiles from the outside of your home, you need to know how to adequately seal up the gaps and waterproof your materials. Using ladders or scaffolding will add installation time so by avoiding their use, you avoid those pesky increments of valuable time.
The trim profiles that you'll most likely be browsing will be fascia, frieze, rake, casing, drip cap, soffit, outside corner trim, box ends, and knee braces. Each of these profiles have different cost ranges and different purposes for installation.
Fascia Board
The average cost range for wood fascia boards is estimated between $0.77 to $1.68 per linear foot. Cedar fascia boards cost around $1 per linear foot. Cedar is especially the primary choice for fascia boards because of their durability. It is actually a popular choice for constructing, siding and installing your fascia boards.
There are two variations of fascia boards to be aware of: there is the exposed kind and the hidden kind. If you see the exposed variation, you can see how the trim peeks out from below your gutters. The exposure is meant to be more ornamental rather than functional, meaning it's for appearances rather than structures.
The hidden variation is meant to be tied together through truss trails but it's mainly constructed through rough-grade framing lumber. This kind of material is meant to keep the gutters below the line of your fascia and to connect directly against the soffits.
Frieze Board
A frieze board is for appearances only, and although it has no actual function for your house's roofing, most homeowners install these boards specifically for its pattern and design. The cost range for a frieze board is about $0.77 to $1.68 per linear foot for the simplest wood frieze. Offering your home a more architectural and artisanal look, the frieze board is a choice that many homeowners look into purchasing and installing.
As horizontally shaped trim profiles, frieze boards are installed to sit flush against the exterior wall. You can see these kinds of trims by looking at the top of your sides where they're met within the line of your eave or soffit. Blending both functionality and impressionality, making your roof look neatly organized and protecting the water ingress from behind your sides.
Rake Board
The cost range of the rake boards is estimated to be about $0.77 to $1.68 per linear foot. These kinds of trims are meant for sloped roofs and are differently designed to fascia boards that are meant for straight-edged roofs with gutters. Rake boards are somewhat similarly fashioned to fascia but have a different purpose designed to them.
Referred to as a rake from the incline of your roof gables or your home's exposed peaks. The rake board profile can either be installed flat along your wall and meant to extend to your frieze boards. They can be quite critical to completely finish the architectural integrity of your space. Mostly manufactured with light grains, the lumber can either be painted or stained.
Casing Board
Casing boards typically range in costs for about $1 to $3.61 per linear foot, and carpenters install them around entrances and windows. And they're most commonly installed for the outdoor areas of doorways and windows. You should consider a professional to handle the installation to ensure that all gaps are sealed and that the professional you hire keeps the wood protected by natural dilemmas.
Drip Cap Board
These trim exterior profiles are designed to redirect rainwater from your roof. They are ranged in the cost estimate of $1.36 to $2.75 per linear foot. Although this is an exterior piece meant to cast away the rain, this profile also serves to protect your house and roof from getting damaged by water.
Most of these boards are installed over the top of your window and door trims, these profiles maintain a leading edge. This keeps the angles and reduces your surface from tensing by the overage of rainwater.
Soffit
There is a certain array of different wood materials that you can choose from when installing a soffit board from the outside your home. You can choose something as simple as plywood or something as exotic as hardwood, there are many different choices for the wood you want to use as the material. From a flat design to a beadboard design, you can think of how to include ventilation.
Another term derived from the French, the soffit board actually originated from the term 'soffite' which is defined as 'to fix underneath'. And exactly like the definition of the term, the soffit trim profile is meant to be seated right underneath your eaves, protecting the underside of your lower roof from the elements.
Outside Corner Trim
Corner trim profiles aren't always meant for the inside of your space, it can also be an installation project for the outside parts of your home. This profile indeed neatens up the corners where the sides fit perfectly together, improving not only the appearance but also the appeal of your property's face.
This is especially the case when these trims can create a sense of protection for your corners as well. The cost will range from $1.92 to $12 per linear foot. Designed to be located in the areas where your siding and your soffits will change direction, the corner trim can be used in the interior and exterior of your home.
Box Ends
The price range for this trim profile comes to about $3 to $8 per linear foot. Box ends are actually customized in design to fit at the end of your soffit pieces. Especially with the utility of giving your soffit profile a more finished edge, or cap, the box ends were manufactured to be located in the intersection between the gable end and the non-gable end. It is quite the challenge to install for builders since it requires the corners of frieze and rake boards connecting to soffits and siding.
It's located at all ends of your gutters. Due to the difficulty of fitting the angles and materials, the boxends are quite a dilemma to finish. But by using the transitions into statements, professionals will build out the boxends and highlight the parts with trim and paint.
Knee Braces
These are parts that work as the instrument for decorative elevation. They generally range from $15.60 to $98 each. And the range per linear foot is estimated to be around $14.44 to $63. This material is calculated in price by the custom design provided and the curved shape really heightens the quality of a home's porch. So you can guess as to why the figure of the piece is curved.
Knee brace profiles are most common for historically-influenced homes and will hold up wider roofs. They aren't just designed to be structurally sound but they give the traditional appeal that truly enhances the culture of your space.
Cost of Wood Trim by Wood Type
Like so many different appliances meant to be made with a certain material, trim installations typically go for the same aspects of that aforementioned substance. This substance is wood. Although there are many different kinds of wood to choose from, especially with the given applications of each trim profile.
There aren't just several dozens of wood materials to look at when you decide to pick out your selection, there are many different grains to think about. Depending on the price of these wood trims types, you can actually determine what kind of qualities they have to offer homeowners.
Pine trim is regularly priced at about $0.62 to $2.50 per linear foot. Although pine is considered to be one of the least expensive species around, there is a stain-grade available for it. In fact, it's actually considered to be one of the most widely used materials in the category. It's most often used for paint-grade trim and that softwood is a speedily growing material, pale in color.
The material has a good amount of moisture resistance, along with a lighter hue than red oak, so you'll want to spend money on white oak. The hardwood for white oak is a very regular resource found for cabinets, furniture, flooring, and trim. When the material is stained, the appearance really peeks out and with a price range estimated between $0.75 and $3 per linear foot, this is the kind of oak that most homeowners would opt for.
Hardwood actually comes in varieties, rather than a specific species or material. Hardwood trims refer to walnut, oak, poplar, maple, cherry, birch, or mahogany. Typically, the hardwoods originate from the ephemeral trees that shed their leaves. The softwood generally derives from coniferous trees, also known as the evergreens. However, trees that are made for hardwood take much longer to grow than those that are made for softwood. This trim actually estimates at the range of $0.75 to $10 per linear foot, and that range is determined by the kind of hardwood you're looking for in your home.
The redwood is used for exterior utilities and is used as the trim profile for decks, benches, porches, and fences. They're naturally transformative because the colors darken over a certain amount of time, resisting moisture. Although you need to think about the extra layer of protection, consider the use of paint, stain, or redwood oil. Ranging from $0.85 to $2.50 per linear foot, redwood is a common choice for homeowners and installers.
The trim profile of red oak maintains wide renown for wood projects; it's straight but uneven and coarse in texture. Although the popularity remains in the grain, the wood isn't the only material that tends to this pattern. It's imitation lies in laminate and vinyl products as well. Similarly priced with the white oak, the red oak can range in price from $0.90 to $3.25 per linear foot.
A harder softwood out there than most, fir is considerably used for framing lumber. However, it's grain pattern is rather uninteresting, and the wood isn't meant to stain very well. A reminder for homeowners that find fir wood a viable option, is to paint it, rather than staining it. The costs will be about $1 to $2 per linear foot for buyers.
There is the most common kind of cedar which is the western red cedar that envelops a reddish hue to its color. It's a wood that goes great against the moist climates and environments and it is a soft, aromatic kind of material. Cost to western red cedar estimates from $1.50 to $4 per linear foot.
Although fir may be a kind of tree and wood, Douglas fir is in a contrarian category. The Douglas fir is more of a cousin species to the fir tree. It has a great appeal with a good stain but generally, you'll want to seal it with a clear conditioner. Also given the benefits of being used for framing and shelving, or making furniture, the Douglas fir trim can range, on average, about $1.70 to $4.
The beech wood comes from a tree that grows in both hemispheres. They have a bark known for its silver-grayish blend of colors and its smoothness. Although it's a challenge to find beech wood in regular stores, the larger retailers or specialty stores will have them readily available for customers. It is a hard and heavy material and maintains a straight grain with an even texture. The price for the trim will be estimated from $2 to $4 per linear foot.
Composite wood trim, AKA the engineered wood trim, is a material manufactured by the combination of several different woods. Chosen to keep the strength and durability intact, the composite wood trim will sometimes even include plastic or straw. Used for both the outdoors and indoors of your home, the composite wood trim will cost you between $2 and $6 per linear foot.
The poplar wood trim is one that lives behind the curtains, most likely used for drawer boxes, rather than drawer fronts, poplar will most likely be used as a higher-quality paint-grade wood. This wood also offers stain grade wood and will grow fast, it is an eco-friendly choice but also ranges from $2.50 to $4 per linear foot.
There are two kinds of ash wood out there: the White Ash and the Black Ash. The common distinction is that the material is relatively light weight and used for furniture, flooring, kitchen cabinets, trim, and unexpectedly, for baseball bats. No aromas are factored into the ash wood but the range of cost is estimated to be about $3 to $7.50 per linear foot. The grain establishes a nice, stained finish.
Bamboo trim is typically used for cutting boards, longboards, tables, stair treads, flooring, decorative interiors, and veneers. It's renowned for its speed in growth and while bamboo is considered a grass with wood-like characteristics, it can grow up to 90 feet in height. It's popularity has risen because of its eco-friendly and durable features. But if this is the material you're looking to buy, expect to pay around $3.80 to $7 per linear foot.
Originally grown in the tropics of Africa, Mahogany is an easily accessible wood material to work with and use. Used particularly with laser engraving and cutting, the mahogany material is also easy to glue, stain and finish. The color associated with the wood is identified with reddish hues. Practically one of the more endangered species of tree life, mahogany can go for a cost of $4 to $10 per linear foot.
Cypress sapwood is a durable and stable resource. It's resistant to rot and is moisture proof, it's a very suitable option for building and heavy construction. With all the features included, cypress makes for a great material, whether it's for caskets, piers, bridges, boats, sides, sashes, doors, stadium seats, posts, cooperages and railroad ties, it is viable for woodworking.
It is through interior and exterior applications that the sapwood is made for straight grain and medium to coarse textures. The range of spending for the trim is estimated between $4.50 and $6 per linear foot. Like wine, aged cypress has more durability against decay and is used for the outdoors, while younger cypress material is used for the indoors and won't be as durable.
Like mahogany, teak originates from the tropics. Like many other trees and wood mentioned in previous articles, teak is considered a material made from large deciduous trees. It is also considered one of the finest building products. In fact, the teak tree reaches about 130 to 150 feet in height. Ranging from $7 to $10 per linear foot, an authentic teak wood would be from Southeast Asia and is considered to be a more expensive material.
Ranging in the colors between light to brown, and between brown to chocolate brown. It is from the Eastern portion of North America and is actually used for gun stocks, musical instruments, fine furniture, cabinets and flooring. Through the accents of open grain and uniquely patterned appeals, the range of walnut trim can estimate from $7 to $10 per linear foot.
The Ipe wood is considered to be one of the more expensive woods out there, and is literally as hard as nails. It is a rainforest originated wood and is sometimes sold illegally, due to its high demand. Lasting longer than 25 years for exterior applications, it is proofed against pests, has control against weather, fire, and mold. With a natural stain, Ipe wood can maintain a warm, rich hue and ranges from $8 to $10 per linear foot.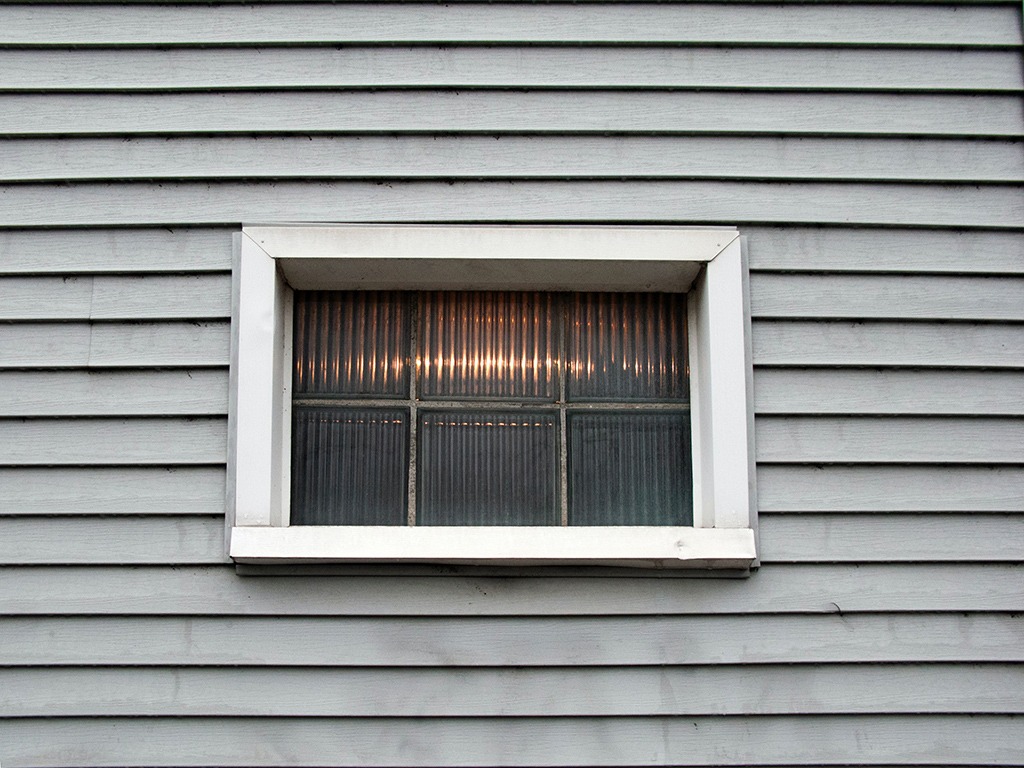 Photo by Katie Wasserman on Unsplash
Cost of Wood Trim by Design & Style
Although we've discussed the many possibilities that are available for the materials, and the interior and exterior trim profiles, the trim also has many different styles associated with the trim work. Depending on your home's architectural design, the wood trim can be simple, it can be modern, it can be historic, or it can be an intricate style to pair with your space. Available for grade in paint and grade in stain and with sizes and materials that vary, you can choose a wide assortment of dark or light paints.
| | |
| --- | --- |
| Flat Stock | $1 and $8 per linear foot |
| Colonial | $1 to $8 per linear foot |
| Craftsman | $1 to $10 per linear foot |
| Barnwood | $1.25 per linear foot (newer), $12 or more per linear foot (reclaimed) |
| Windsor | $2 to $10 per linear foot |
| Victorian | $3 to $15 per linear foot |
| Scalloped | $4 to $10 per linear foot |
Flat Stock
Ensembling the name itself, the flat stock wood trim is a flat and smooth design. As probably the most basic trim, it's a design with a flat face and popular for modern and contemporary architectures. Joints involved with this design can either be mitered or butted but most importantly, it is inexpensive and estimates the cost between $1 and $8 per linear foot.
Colonial
Accounting for a majority in the colonial period of American history between the 17th and 18th centuries, the colonial trim was specifically designed into the molding from the inside of homes. Although there is basic simplicity to the trim, colonial has more detail and fluting involved with the trim. Colonial involves a range of costs between $1 to $8 per linear foot, depending on the wood or material you opt for.
Craftsman
Throughout the different styles, the craftsman trim is traditionally used with a thick cream color, but for the aesthetic of modern appeal, the trim is used with lighter colors. An unmetered and slightly widened trim on the top, rather than the siding, which dies into the top piece anyway, is typically a flat design. Ornamental by nature, the craftsman wood trim is typically in the cost range from $1 to $10 per linear foot.
Barnwood
Offering a rustic appearance, the barnwood trim profile can be a great addition for any room in your home. Whether for your door casing, window casing, baseboard, and so many other trim applications, you can choose new or reclaimed barnwood. Newer material will always begin at the range of around $1.25 per linear foot, meanwhile reclaimed materials will cost about $12 or more per linear foot.
With experienced hands in different home renovation projects, you can actually make your own barnwood to save costs. Firstly, you're going to want to anchor your board, depending on the material you're choosing to use for the trim profile. Then, you'll grind up the edges and ends. Afterwards, use a cup brush to slightly run across the growth rings along your board. This gives an eroded-like surface.
Next, you'll be punching in wormholes by using an awl, essentially you'll want to slightly angle the awl after every punch. Now, using a hammer, create a few dents. Then, you'll want to use a utility knife to get carvings. Use your saw blade to mark and somewhat smooth out the boards. After, start rolling on the first stain of your coat, covering the board completely. Finally, dab on a darker stain and finish with the gray stain.
Windsor
Costing about $2 to $10 per linear foot, installing the windsor trim profile leaves room for plenty of detailing. The shape is somewhat flat, curved or rounded, giving interesting angles to be used throughout the home. Mainly provided for traditional homes, the windsor trim profile is various in design.
Victorian
Once mentioned previously, the Victorian trim profile is elegant and gives intricacy to its details. Tending to maintain ripples from along its casing, the corners and tops are found with varied intricacies applied to the carvings. Elaborate with many combinations of shapes and unique shapes and profiles, the Victorian trim profile involves standardized profiles, fretwork and turnings. It is machine-made and actually takes a lot of inspiration from early Gothic architecture. The range of price estimates from $3 to $15 per linear foot.
Scalloped
With a circular, scalloped edge trim profile, is unusually transitional to entire homes but the scalloped trim profile is ornamental above sinks, between cabinets, credenzas and china cabinets. The cost you would expect to pay for will be about $4 to $10 per linear foot. Historically, the scalloped trim profile is relevant for exterior applications.
Cost to Trim by Area of Home
Whichever part of your home that you decide to install your trims will depend on the location of access that you prefer for your materials and designs. Every trim you wish to install needs to be done with new constructions but with replacements, it's a different story. At smaller portions of a time, replacing the trim can only be completed in smaller areas.
| | |
| --- | --- |
| Windows | $30 to $50 per window |
| Doors | $70 to $180 per door (interior)/ $180 to $250 per door (exterior) |
| Showers and Bathtubs | $5.50 to $8.50 per linear foot |
| Garage Doors | $350 to $500 |
| Fireplace Hearths | $300 to $1000 |
| Crown Moldings | $7.50 to $15 per linear foot |
Difficulty and the materials, factors that affect the costs need to be weighed in for home owning considerations. Wood trim that is installed around your windows are installed with the importance of sealing in gaps. Costing from about $30 to $50 per window, installations involving your skylight or bay will be a little more expensive.
Installation around your door is to close up any apertures hindering between the door jam and the wall. However, depending on if you're working on an exterior project or an interior project, you can expect the costs for the interior to be about $70 to $180 per door and for the exterior to be about $180 to $250 per door.
Within the sanctity of your bathroom, you'll be wanting a wood trim around your shower and bathtub but you'll want to understand the costs. You can rely on the trim of different materials because they're essentially moisture resistant. The cost range will be around $5.50 to $8.50 per linear foot.
Garage door trim is made up of several different pieces, this includes the wrap and the exterior trim. Due to the involvement of so many pieces, a trim project involving your garage door will seemingly be more complicated. And because of this reason, you can expect to pay between $350 to $500.
If you have a fireplace in your home, and you're looking to install wood trim around the hearth to cover the uneven portion or the wall's edges, expect to spend about $300 to $1000. You should also keep in mind that fireplaces occasionally use solid hardwoods, like poplar, oak, maple, or cherry. Trimming your fireplace hearth will give you a range of wood design elements. This gives your home a more durable and beautiful focal point.
Your ceiling will require crown molding. By installing crown molding, you will be able to hide the little imperfections and this, as a result, will give your home a more sophisticated, unique look. The average cost to install 60 linear feet of crown molding will range from $450 to $900. A majority of older historic homes and high-end modern homes use these designs to allocate the desired appeal.
Trim Choices
Materials will cost differently and vary amongst the kind of project that the homeowners are vying for. The design influences that are already in place on either the interior or exterior side of your home will account for everything.
Baseboards
Essentially, every trim choice will be dependent on the materials available for you. A breakdown for your baseboards can be estimated from solid wood and MDF materials. For solid wood baseboards, you'll be looking to spend about $0.80 to $1.20 per linear foot. For MDF baseboards, you'll probably spend about $0.60 to $1 per linear foot. Installing this trim choice will cost your professional about $4.50 to $6 per linear foot.
Crown Molding
The average range for crown molding as one of your trim choices will estimate about $1125 to $6400. And while you may spend about $250 to $800 for a single room, a whole house will range about $2000 to $12000. However, what you'd really have to evaluate when it comes to a budget is looking at the cost of decorative styles, the cost of the type, the cost of wood you prefer, and the cost of the material you'd end up choosing.
Chair Rail
As an average, trims involving chair rails will cost homeowners about $5.32 to $8.29 per linear foot. For the average 125 linear feet of chair rail molding, the budget will most likely range about $665.48 to $1035.95. You can actually add up more layers to chair rails and create a luxurious feel to the room you want a chair rail installed. By invigorating the room with intrigue, you can use the chair rail installation to intensify the texture of your space. If you're looking to make your stairwell look nicer as well, you can use chair rail molding to spice up the regality of your hallways.
Wainscoting
Professionally, the wainscoting option will estimate in the range of about $2 to $4 per square foot, but that's solely for labor costs. For your panels and materials, the cost will add up to about $4 to $6 per square foot. As the budget, you should keep in mind that your average expenditure will most likely round up to about $1050 to $1600. By looking closer at what kind of panels you're looking to use for the wainscoting process, you'll know that the cost could quite possibly range from $7 to $40 per square foot. But the biggest cost factor, like always, comes from the size of the space you're looking to finish the job.
Shiplap
A shiplap for boards will average into the cost of about $2.50 to $7 per square foot. But there are also other cost ranges to figure out when it comes to this trim choice. The name is actually derived from how ships were crafted in the past. In fact, it's the material that kept ships water-tight, so if you're looking for a nautical theme or design around your home, the shiplap is exactly what you're looking for. An additional benefit to shiplaps is that it is weatherproof. Painting the shiplap boards will require steady hands and sharp eyes, you need to make sure to paint everything without filling in the gaps.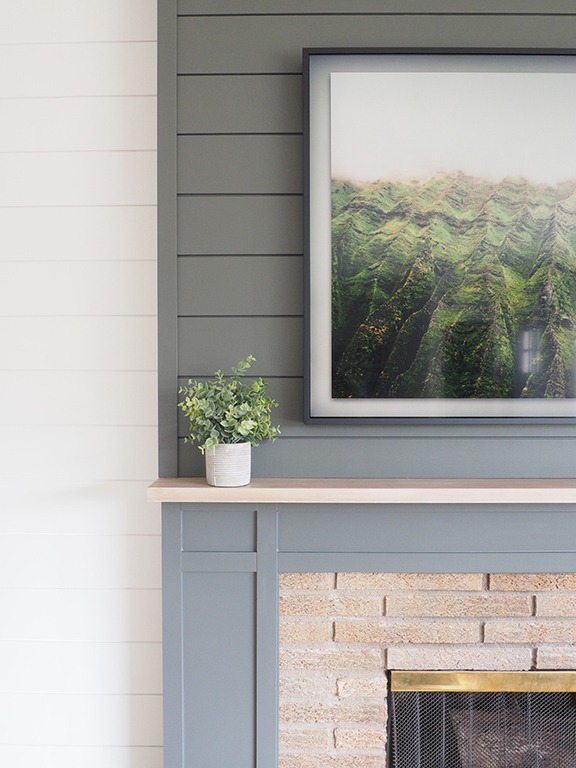 Photo by Macauly Addesso on Unsplash
How To Hire a Professional Through House Tipster
Knowing about the costs of the materials and the installations involved is not only just half the battle, but it's the actual execution for your project that will maintain the other half. The uphill climb begins by finding the right person for the job to be performed.
You can do a simple search through the web to find your professional but to trust that person to do the job correctly is a concern to watch out for. There's also the challenge of finding someone that can fit your budget while browsing through other professionals that may have similar estimates.
Find your contractor or renovation specialist through House Tipster. How Much Does A Trim Installation Cost? Especially if you need the perfect professionals in your area, you'll want to see all the different metrics to make your decision and pick.