Every homeowner has a basement. It is the underbelly of the house. It is the underrated part of the home that is actually used most often. The basement is that extra storage space where you keep all your forgotten keepsakes. There are those trophies you'd won in the past, or those photographs you took in college. The bulk amount of food you'd bought in case of emergencies, all of those items remain downstairs.
Besides all the unwanted things, your basement has the water heater where all the pipes connect throughout your home. Some homeowners even keep their workout equipment there so they don't have to pay monthly for yet another gym. There is a lot of potential to finish a project in the basement.
Want a space for extra bedrooms and bathrooms? Or maybe you want to make a place where you and your friends can have those poker nights? With the many possibilities lying around, you can finally finish your basement and figure out what kind of prices you're looking to spend. All of the ambits that are in your sights can be endless. House Tipster is here to help you figure out the cost of finishing your basement.
If the budget isn't a problem, homeowners will typically save and spend a total range of about $25000 up to even $35000. However, if the project is relatively small, they'll spend a minimum of $1000 to $5500. That all depends on if they're willing to spend their cash on a full basement or save by finishing a partial basement.
Some homeowners have even spent over $100000, but that price is at the high-end cost. Low cost and high cost can also vary from whether you're finishing the basement or you're completely remodeling it. Is this space going to be a home improvement project? Or is it just a quick finish? Before you even think about beginning this job, you need to ask yourself what you're envisioning for this enterprise.
Table of Contents
Cost to Finish a Basement
The fixtures, lighting, and flooring can all affect your budget. Finishing a basement is an equation made up of formulas of other projects. This makes your budget volatile. A bathroom-installed basement can range at an average of $3000-$15000. And the bill can even go as far as $30000.
In an average range, the cost to finish a standard 500 square foot basement can be around $17500. This depends on the kind of finish you're looking for as well. To finish a basement, you're looking to spend a range estimate of about $35 to $150 per square foot. The advantage to finishing a basement is negotiations. There are many professionals in the industry that are willing to negotiate the price with their clients and lower the costs.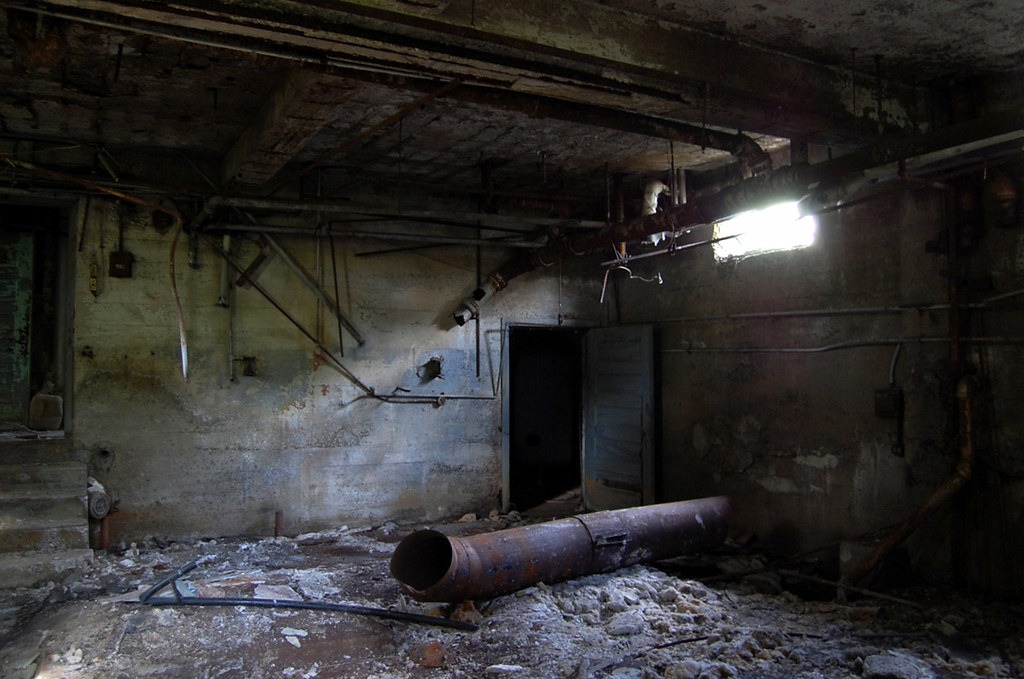 Image by hthrd from Flickr
Cost to Remodel a Basement
As mentioned above, remodeling a basement can be costly. The difference between finishing and remodeling a basement is that you may be expanding the size of it altogether. This means you're meticulously looking over the details of the structure and layout of the space. At the lowest cost, your basement remodel can cost around $5000, but at the higher end, it can cost up to $70000.
Labor Costs
The costs can be applied by the per-square-foot method. But that all depends on what kind of subcontractor you're looking to hire. Framing, insulating, and radiant heating all depend on the measurements of the materials that need to be installed for the project.
Proofing your basement for water damage is also a concern you have to keep in mind. This could set you back for an extra $500-$3500. This kind of work is rarely ever done alone, so you'll be paying for the manpower.
Keep in mind that you can't receive a complete estimate on this kind of quote, even if you're remodeling or finishing a partial or smaller sized basement. This is due to the fact that labor and materials that need to be installed will still require an intense workload. Every contractor will tell you that they need a minimum cost to cover their own business expenses for the project.
So be succinct and detail-oriented when discussing your project with the professionals you'll be hiring. Until they see what you have in mind, they won't be able to assist you in terms of a complete quote.
| | |
| --- | --- |
| Labor/Tasks | Cost |
| Framing | $18-$35 per sq ft |
| Insulation | $0.17-$5 per sq ft |
| Electrical | $90-$250 per fixture |
| Plumbing | $40-$75 per hour |
| Drywall | $30-$60 per panel |
| Flooring | $3-$10 per sq ft |
| Waterproofing | $3-$10 per sq ft |
| Egress Windows | $3000-$4000 altogether |
Framing
The cost to frame a standard 1000 sq ft basement can cost you between $3500 to ten times that amount, which would be a whopping $35000. For a more accurate estimate, we can calculate the cost of hardware, lumber and labor. As the total, depending on the materials used, an average ranges from $18-$35 per square foot.
Insulation
Most basements are cold and damp, so if you want to trap the heat inside, you're going to need to insulate that space. Average prices can range from $100-$607, at the low-end, costs can be $50, and at the high-end, costs can be $2800. Insulation costs apply by the per-square-footage method and estimate from $0.17 to $5 per square foot.
It's important to keep your basement insulated because the cold can really affect the temperatures below. Especially if you live in states known for their freezing winters, insulation is something you should retain in your research.
Electrical
Every part of your house needs a certain amount of electrical outlets. Since 1904, electrical plugs and outlets have been a staple to the American household. Installing whichever amount of outlets is entirely up to you, but you should know the cost of labor into electrical work. Throughout the country, the average cost that homeowners are willing to pay for such a job ranges from $100-$190.
Outlets can cost from $75 to $500, depending on how many outlets you'd be installing. Light fixtures can range from $90 to $250 per fixture.
Electrician labor costs can range from $50-$100 per hour with a flat fee that applies for both labor and materials that range from $75 to $100. Remember that electricians will have a much easier time to install outlets and switches if wiring is already installed around the basement. Also, to save money, we highly recommend you to install the outlets with one trip for the electrician. This way, they have less travel costs to worry about.
Plumbing
If a basement is used as a livable commune in your home then you may want to consider the option of installing a bathroom. An installation for a bathroom will help increase the value of your home as well, especially if the purpose of your basement is for a recreational space. Homeowners will extend the viability of basements and create the open area into either a home office or even a guest bedroom.
You don't only require plumbing for bathrooms. Basements are used as extra spaces for laundry. With such an expansive room at your behest, it might be essential to own appliances for washing and drying your clothes. Washing machines are easy to purchase, but complex to install if you don't have the right layout for them. The complexities of installing hookups and ventilation systems should only be handled by a professional.
If you do or do not already have pipes and drains installed or leading into your basement, you may need to in both instances. If you don't have a plumbing system, a consultation with a plumber would be your next step. They can, on average, charge you $450 to $1600 per fixture. The overall cost for the installation of a fixture can even possibly range from $2025 and $2925. Piping can also lead to $600-$1600 per fixture. Remember to apply any labor costs for hiring a plumber. An estimate is most likely going to be at an hourly rate, charging you $40-$75 per hour.
Drywall
Framing a basement works as the foundation and drywall works as a mold. Drywall is more than just surface. It provides a resistance to fire, mold and moisture. It also acts as a barrier to make the areas applied for sound control and air flow. Impediments are typical for a drywall job in the basement.
Unfortunately, the installation of drywall in a basement can be difficult. The undercroft of your home is always described as a damp and cold space. The science behind this is because the moisture pierces through from several different locations in the house. Besides moisture from concrete from the construction of your house, sources like rain and humidity create a condensing effect.
The 'dry' is in the name because the amount of moisture is meant to be kept low when installing a drywall. Therein lies the core of the problem. However, by contracting with an expert in the matter, the project will be that much easier. On the countrywide average, drywall installations can cost from a range between $30 and $60 per panel. Altogether, the average is estimated at $649 to $1200 altogether.
Flooring
Some basements have carpeting, and some have porcelain tiling, homeowners will have an array of material choices. The selection of flooring has similar ranges. The type of flooring you wish to install is probably going to be the easiest choice for this project. Out of the many jobs that will need to be performed, flooring might give you the least amount of stress.
Flooring is charged by the per-square-footage method, like many of the other tasks mentioned in this article. Carpet flooring can cost from $3-$6, while the most expensive option, solid wood, can cost from $5-$10. You can look through the kinds of floor installations your professional might suggest to you and most of them will have a range from $3-$10 per square foot.
Waterproofing
Waterproofing the finished model of your basement may seem a little excessive, but once the damage is done, you'll regret not waterproofing the space when you had. According to an average estimate, the costs to waterproofing a basement can range from $1920-$6493. If you apply the per-square-footage method into averaging out the cost, it would be $3-$10 per square foot.
Water Damage Costs
A Category 1 for water damage is cleaning from broken pipes, leaky faucets, anything that isn't a crisis and the costs for a Category 1 can cost around $500-$1500. A Category 2 can range from damages made from cleaning agents, or chemical hazards, anything that can cause minor health risks can range in the costs of $3000-$5000. A Category 3 is the risk of major harm, it is categorized as anything that is too hazardous or too toxic. This category pertains the highest of the costs for water damage and can range from $10000 to more.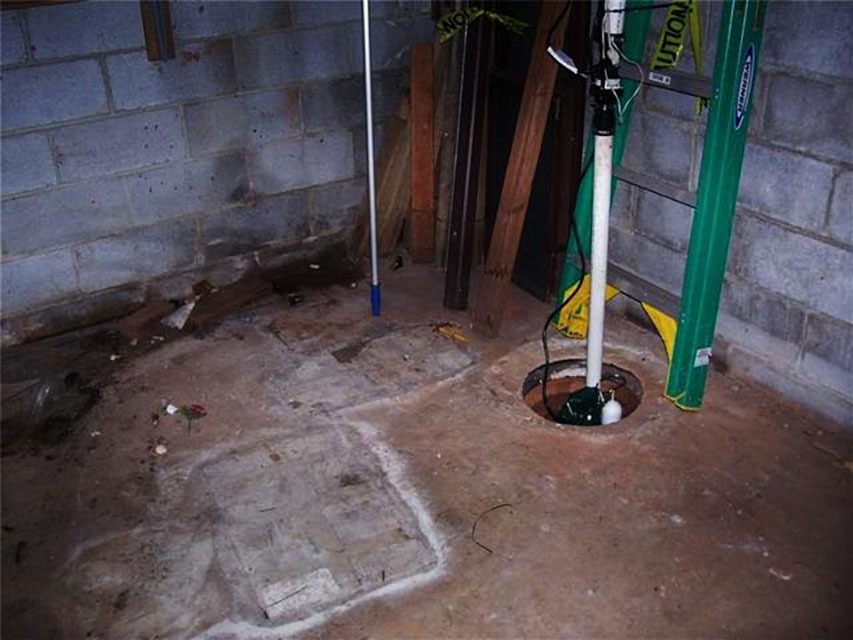 Image By Quality 1st
Egress Windows
Surprisingly enough, egress windows actually increase the value of your refinished basement. This also means that the installation will most likely kick your budget a little higher. Building codes already require homeowners to install windows for evacuations and emergency exits. This job requires the task of reframing parts of the wall and excavating parts of the land as well. An average cost of an egress window is estimated at around $3000-$4000. Although the cost can be steep, these installations will help substantialize the increase of your home's value.

Vulnerability of the Basement
Homeowners that live in states that are susceptible to flooding, like Florida, understand that the most vulnerable part of the home for damage is the basement. Even with the covered protections you may have for your basement, you should always start an inspection. The minutiae of possible damages can make or break the value of your home.
By working closely with the hired professionals you have at your disposal, repairs can be done in a timely manner. An inspection cost for your basement can average between $500 to $1000. Although it may seem unnecessary at first glance, the process will alert you to any issues involving the repair. Say you had water damage or a termite infestation and you didn't know about it. Repairs can cost a larger amount of money down the road.
Material Costs
The retailer's definition of finishing a basement means to reach down your pockets and pay more money than to execute a simple project. Hiring a contractor will probably scorch your budget less than just picking a display or showcase out of a catalog. Find your professionals and receive a quote, keep your invoice and look over the intricacies of your material costs.
Appraisals
If you're looking for how the value of your home is connected to finishing your basement, then you need an understanding of how grades work. An appraisal will not increase the value of your property unless there is "Functional Utility". That term is used to determine whether a room is constructed fully for and by the standards of its purpose.
Appraisers will typically put a value to the home by the extension of the basement, depending on the finished space. They can, for example, value the basement at 50 to 60 of the value in the above grade square footage. A general rule-of-thumb for your budget in a refinishing project is keep it between five to ten percent of your home's value.
Hire Your Professionals Through House Tipster
Know more about finishing your basement and the various jobs that need to be performed, by looking into hiring a professional. Check out House Tipster, and find the perfect pro for your home repair needs. How much does it cost to finish a basement? Find out from professionals in your area.