If you love the rustic aesthetic, there are simple ways you can integrate it into your home, starting with the exterior. One way to bring home the mountain lodge feel is to work it into your entryway with tree trunk front porch supports.
Cedar logs are a good choice because of their natural resistance to insects and decay. A clear finish will allow cedar to keep the golden color it has when it's freshly cut, rather than the gray hue that results from this wood being unprotected in the elements. When you choose your cedar log supports, consider leaving a few inches of some limbs attached so the posts will retain some of their treelike appearance.
You'll probably need the help of a professional or someone familiar with the use of jacks when you're ready to replace your existing poles with cedar logs because your porch will need adequate support while you make the switch. You can, however, prepare the logs for use by yourself if you want to take the rustic concept a step further and put some sweat into the project.
Here are the steps you should take when preparing logs for duty as porch supports:
1. Select the cedar logs and fell the trees using a chainsaw. Make sure to select healthy trees free of major structural imperfections and decay. Make sure you have an accurate measurement of the area between the floor and roof of your porch so you won't end up with a log that's too short. Cedar trees that are large enough to use as porch supports are pretty sizeable, so if you haven't felled trees yourself before, do this with someone who knows how to make the proper notch and felling cuts that will send the tree in the right direction.
2. Determine where your supports will need to stand on your porch and how they'll need to be spaced. This shouldn't be too difficult, given the fact that you're probably simply replacing existing supports.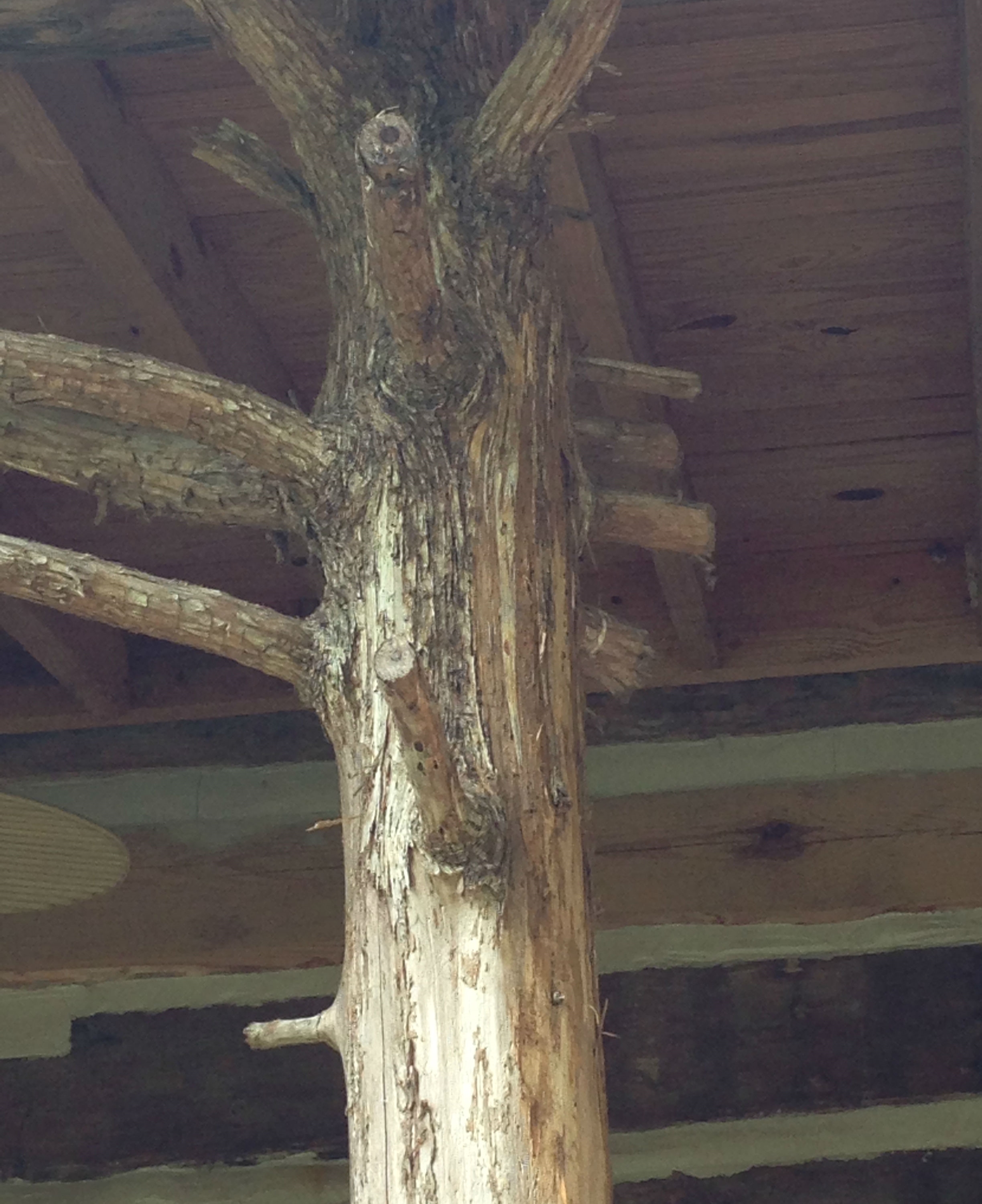 3. Ready the logs to stand evenly on the porch by using a builder's square to make sure the top and bottom sides match in angle.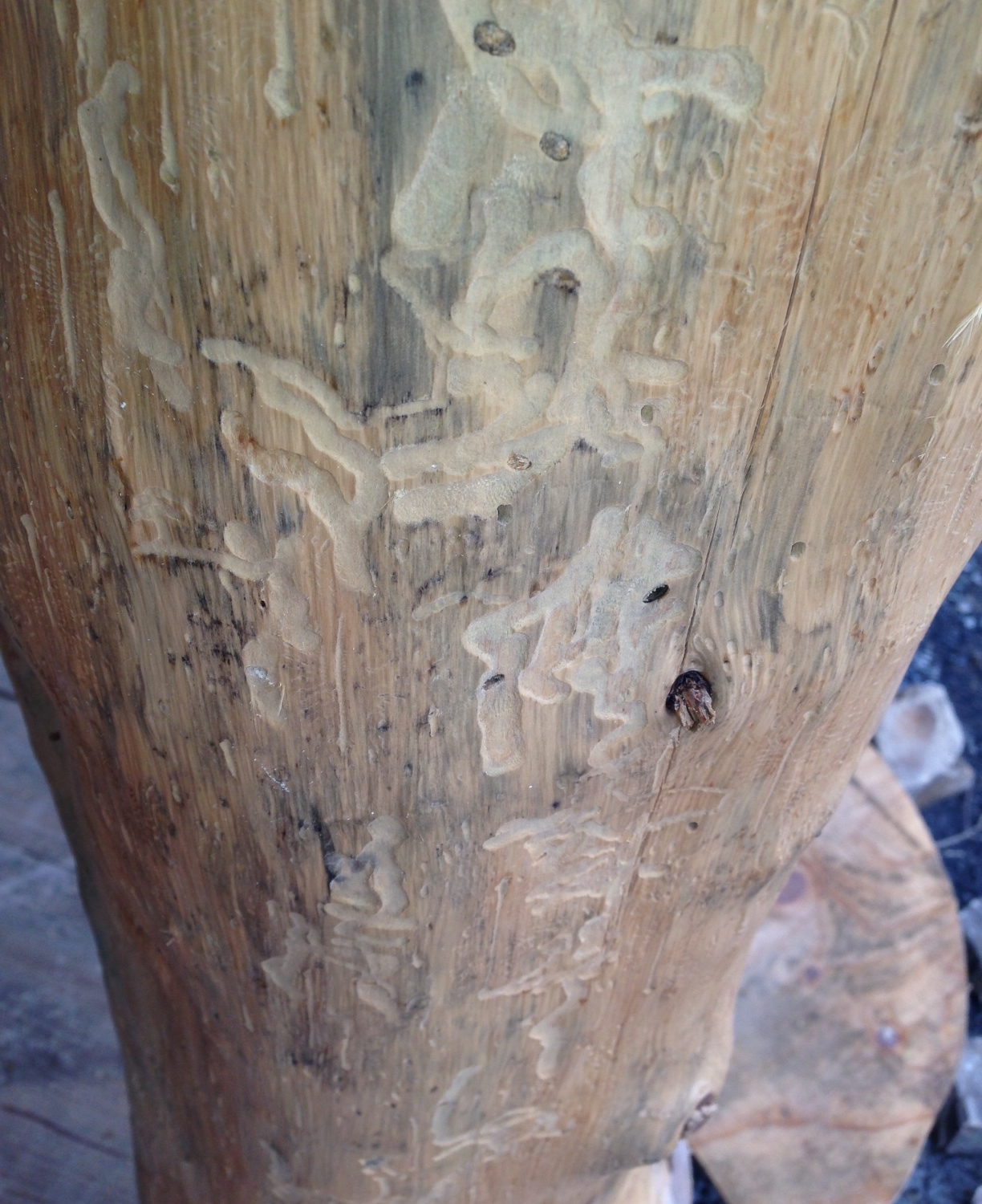 4. Strip the bark off the cedar logs to prevent decay and to make way for a clear finish later. If you're using cedar, you can usually strip most of the stringy bark by hand and follow up with a pressure washer for a cleaner result. You'll reveal beautiful, natural imperfections at this point like worm tunnels and knots.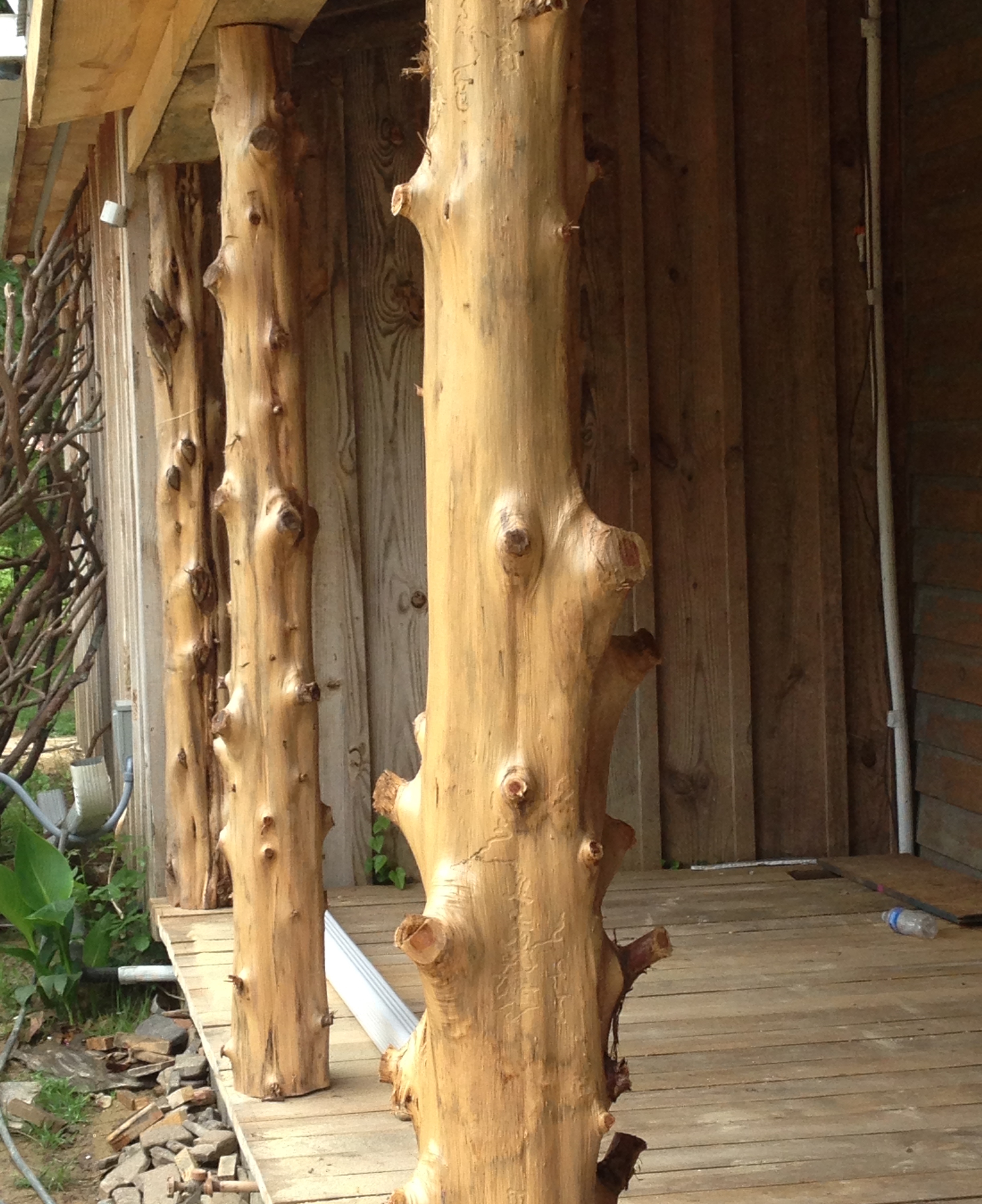 5. When you have all of your log supports in place, treat them with a clear finish made for outdoor use. (I used Thompson's Water Seal.) This type of finish will allow the logs to retain their fresh, golden color, and although cedar is naturally resistant to insect damage, it will benefit from the extra protection.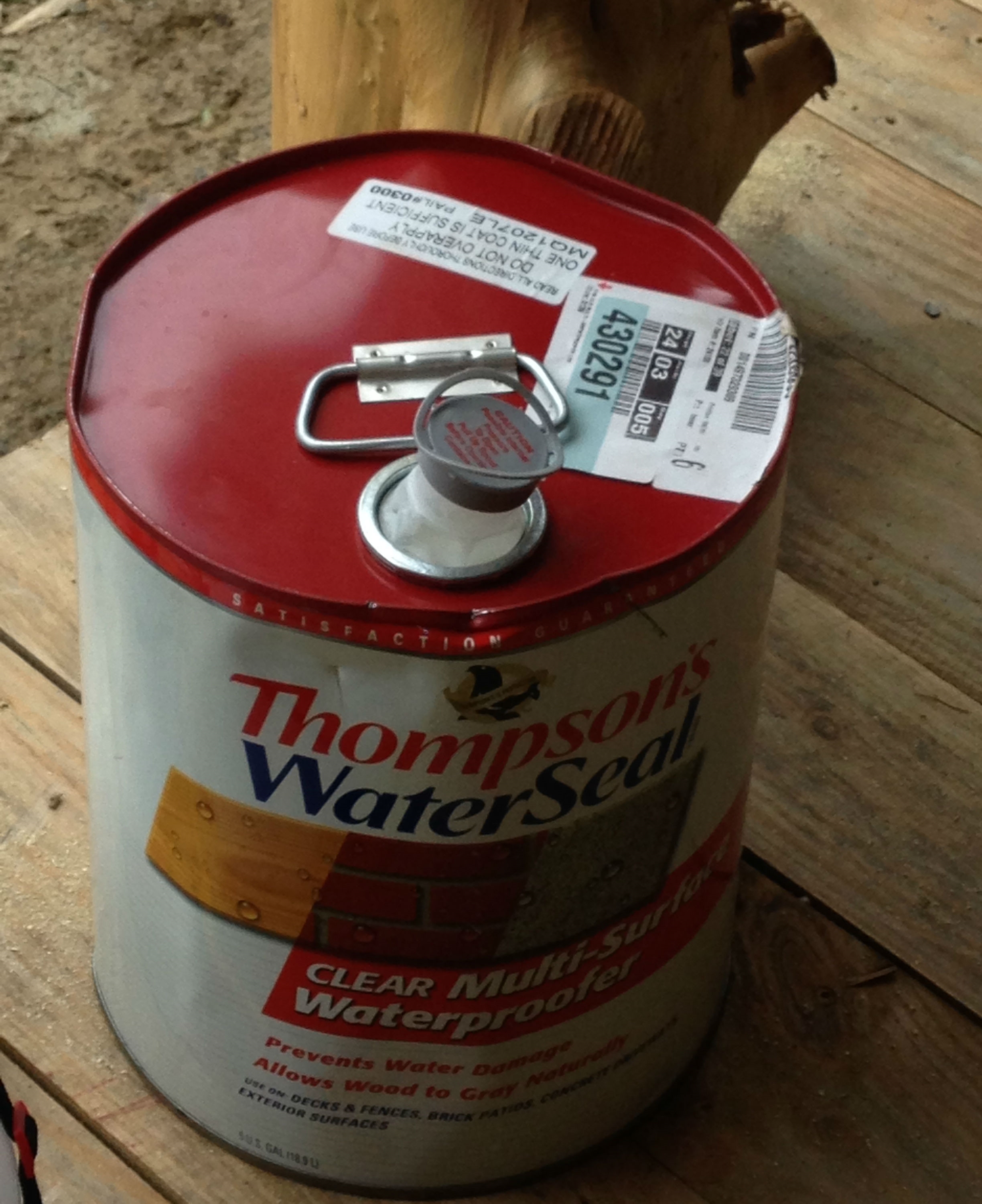 Using cedar logs as porch supports will allow you to bring a rustic feel to the exterior of your home in a unique manner. Remember to select healthy trees and take measurements to determine how long the logs need to be to accommodate the height of your porch. Stripping the bark should be fairly easy, and you can finish the process with a pressure washer before applying a clear finish to preserve the wood. If you follow these steps, you'll enjoy the beautiful simplicity these logs will bring to your home's exterior for years to come.
Images used with permission, courtesy of Liz Crumbly