A bathroom renovation can be one of the most expensive and headache-inducing home improvement projects you can do. Expenses like flooring, tile work, fixtures, and plumbing issues all add up quickly to result in empty wallets and sad homeowners. But the good news is, even if a full remodel isn't in your budget, you don't have to live with an ugly bathroom.
You can spruce up your bathroom on a budget with this quick DIY project. Wall decals are affordable and easy to install, and the available designs are endless. It's a great way to get the look of trendy wallpaper, without the price tag. Plus, wall decals are removable, making them easy to replace if you want a new look some time down the road. Ready to get started? Here's a step-by-step guide on how to transform your ugly bathroom with wall decals.
1. Prep Your Wall for Paint
Decide which wall you want to use for the decals. In a small powder room, try the wall behind the toilet to create a focal point for the space. Prep the wall by removing nails, spackling nail holes, removing the mirror, and wiping down the wall to clean off any grime.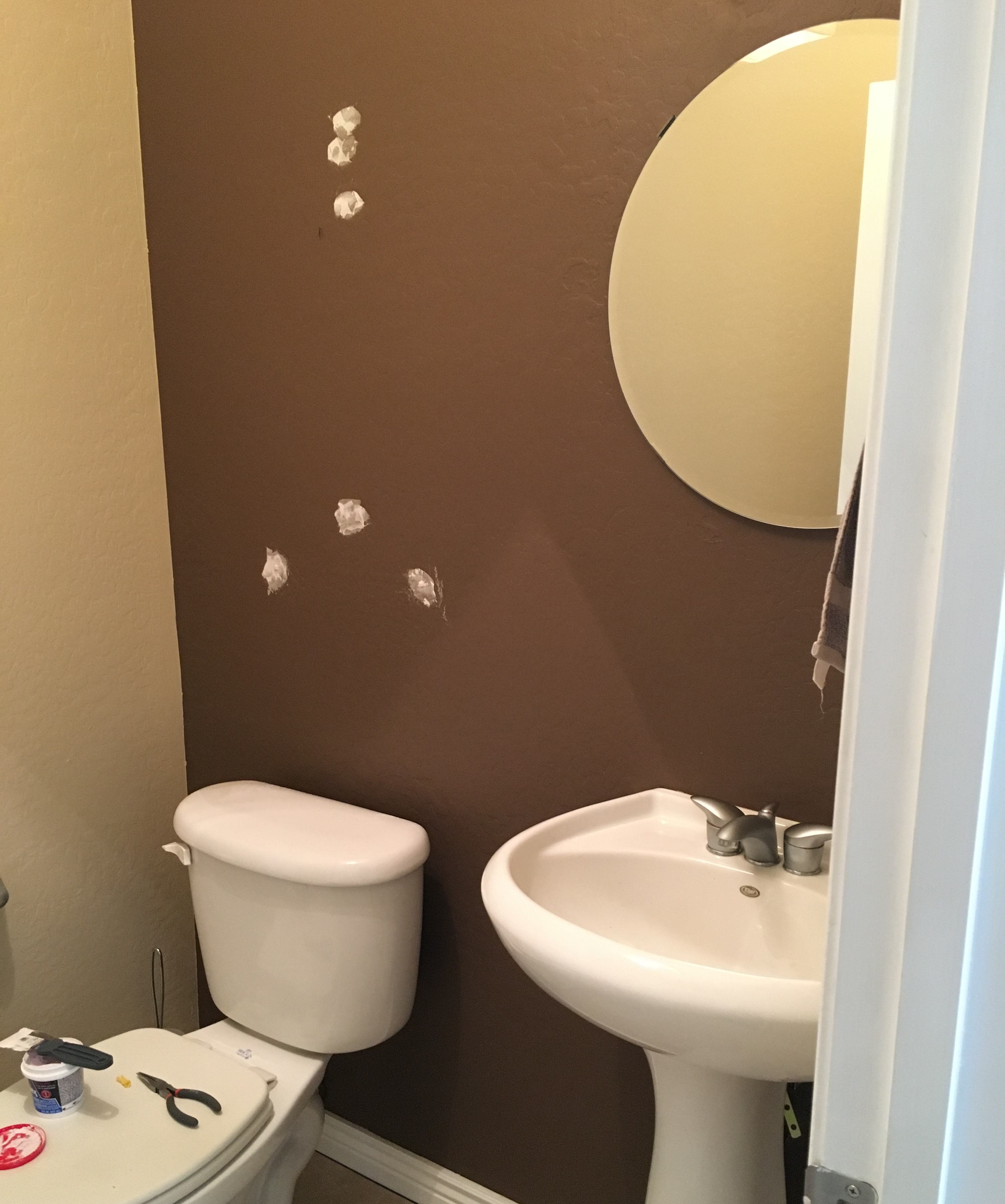 2. Use Primer to Cover Dark Paint Colors
If the wall is painted in a dark color, like the one pictured, you'll need to first apply one coat of primer. Use a water-based primer, no need for an oil-based primer unless your walls are heavily stained. The primer helps to cover the dark color and allow your latex paint to adhere better to the wall.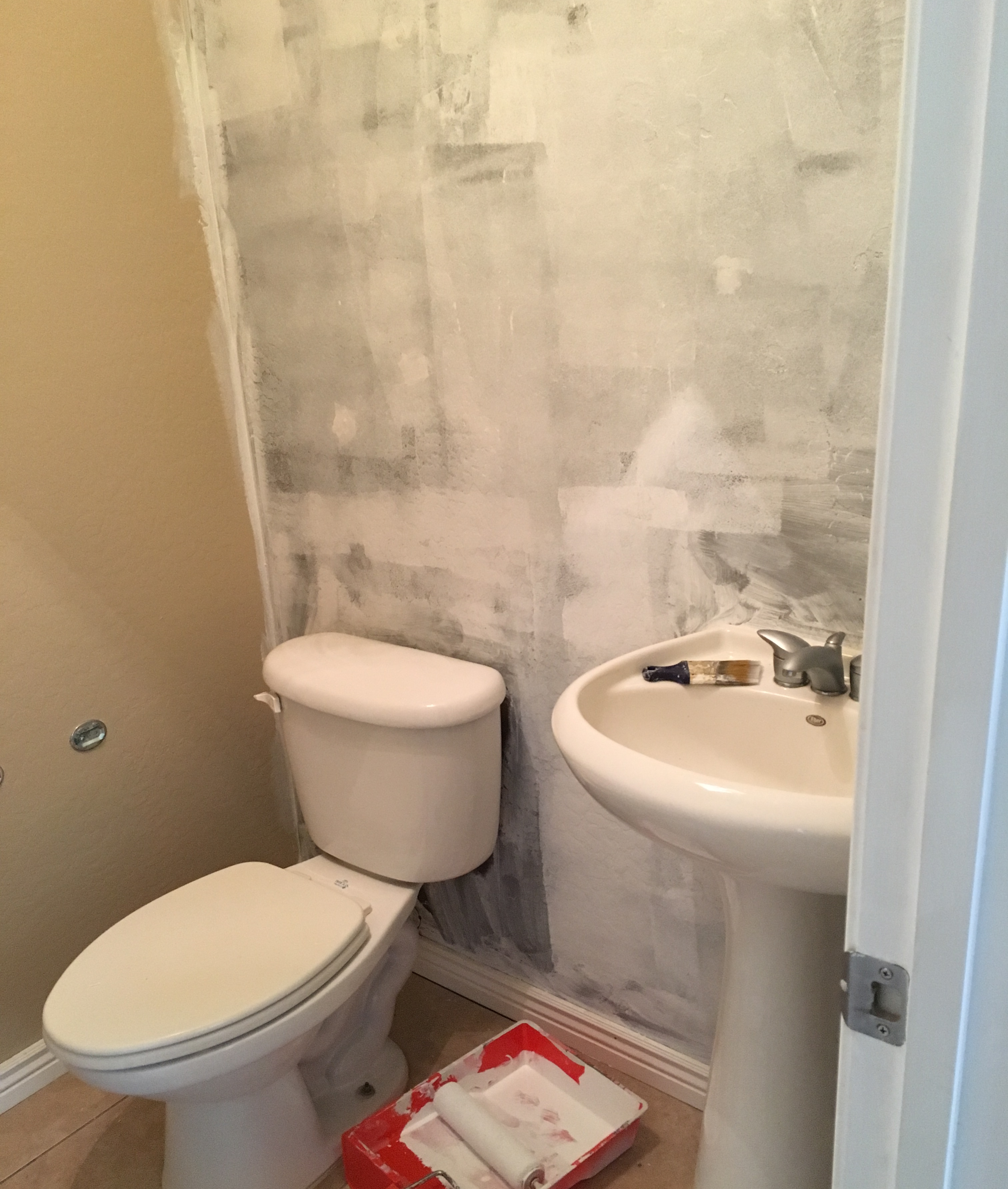 3. Finish Painting and Measure for Decals
Once the primer is dry, apply your chosen color to the walls. You might need two coats of paint for full coverage. After the final coat has dried, you can start applying your decals. Measure the width of your wall and decide how many decals you want in each row. Alternate the direction of the decals in each row to add interest. Keep the decals straight by using a strip of painter's tape as a guide.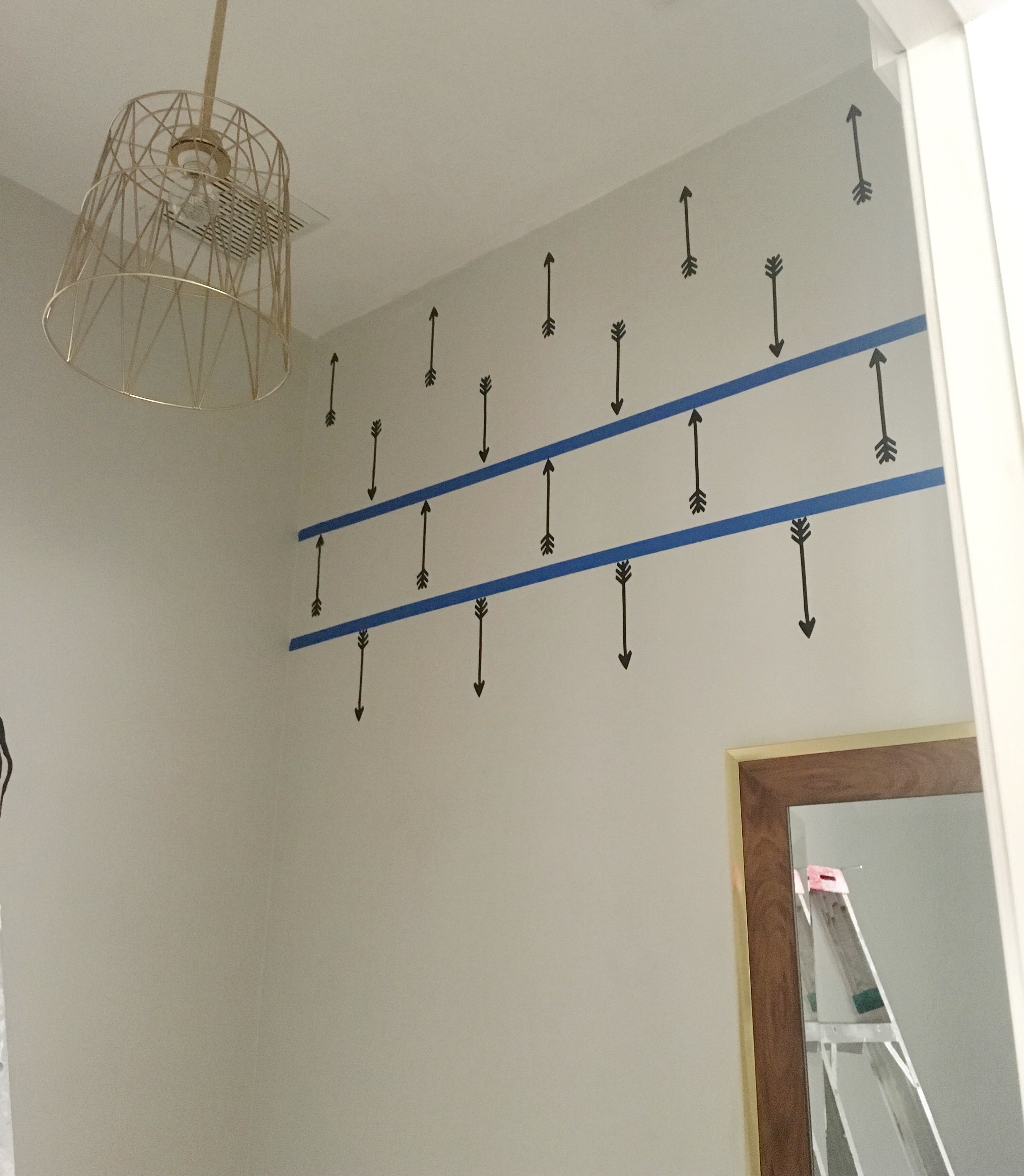 4. Step Back to Check Progress
Every so often, step back from the wall to observe it from a distance. Ensure the design is straight and evenly spaced. Keep in mind where decals will be partially obscured from view by mirrors or artwork. Don't waste decals sticking them where they'll be covered by wall decor.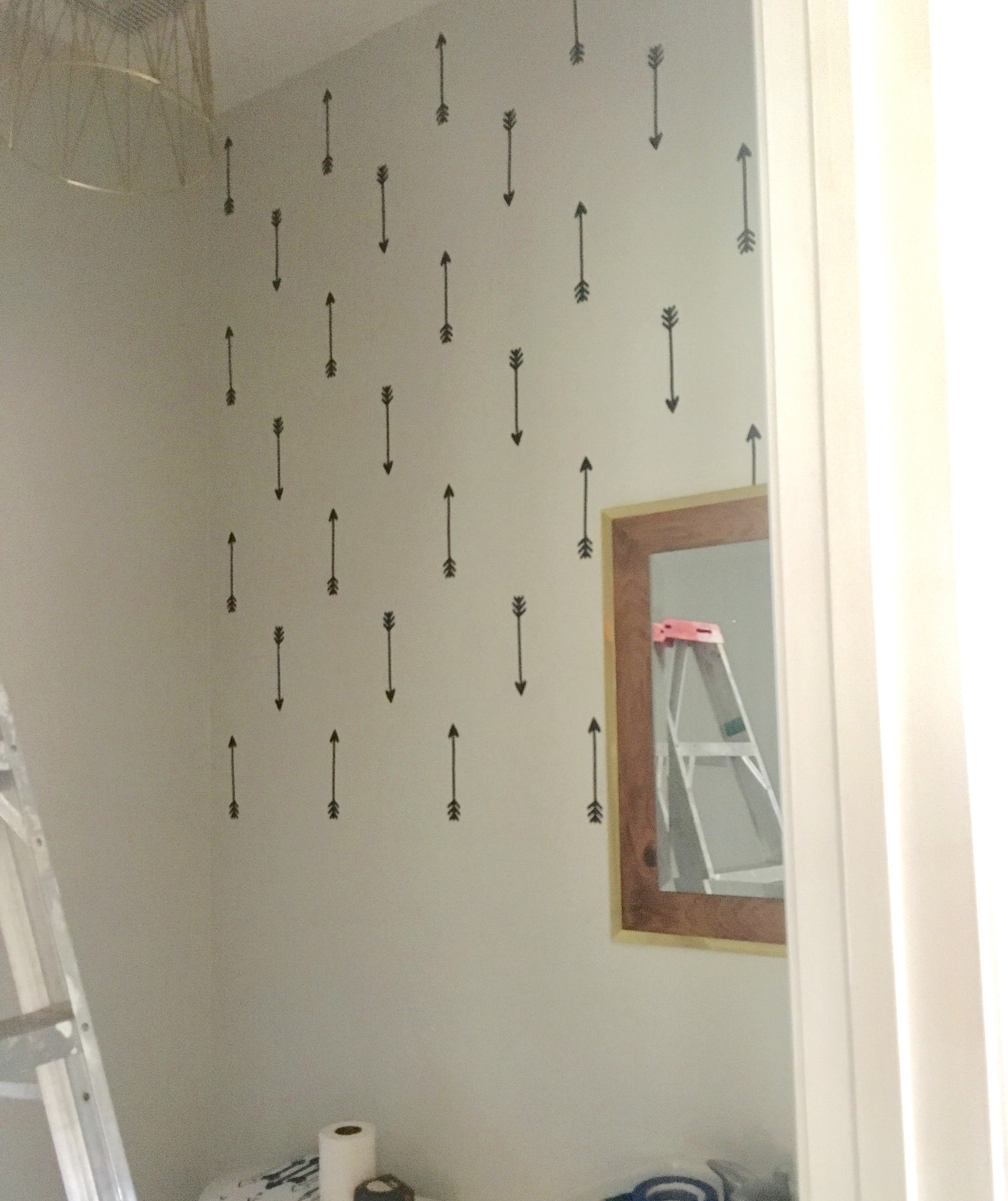 5. Make Final Adjustments
When your wall is completely covered with decals, take a moment to check for any crooked pieces and smooth out any air bubbles. Then it's time to relax and enjoy your handywork!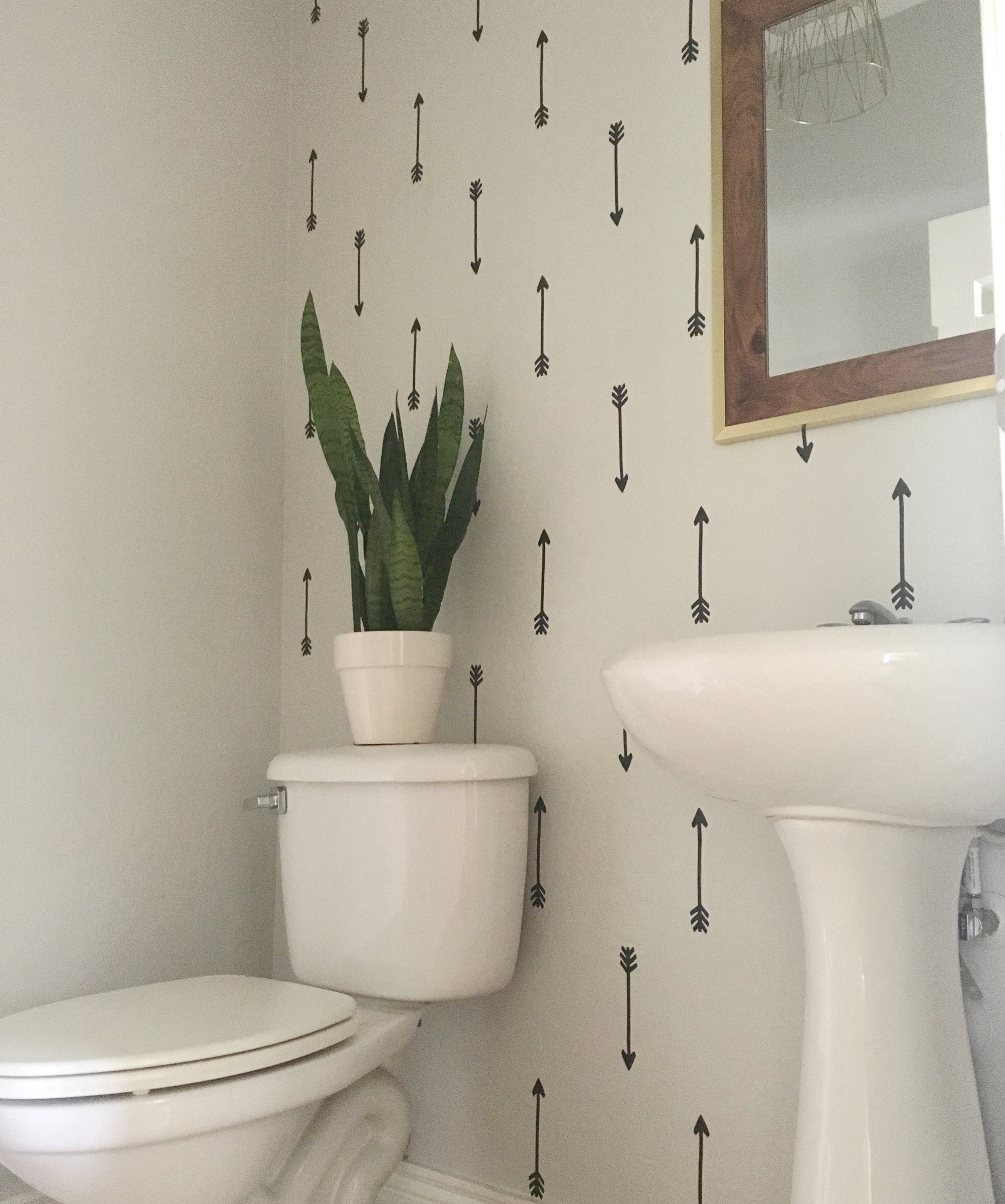 Wall decals are a great way to add trendy style without committing to something permanent. If you're intimidated by measuring and keeping the arrangement straight, try a more organic design like flowers or dots that can be applied freehand. Anyone can take on this simple project, so don't be afraid to try it even if you're less than confident in your DIY skills. Good luck and happy sticking!
Images used with permission, courtesy of Erica Young