When we watch decorating shows or move into a new home, many of us cringe at the sight of a small room. We don't quite know what to do with them. They're often ignored, or even worse, we paint them white.
White may be the obvious choice, but this is your home we're talking about. Why go for the obvious when you could put in just a little more effort and make your small room fabulous?
In just a weekend, a single can of paint (plus a few decorating tricks) can transform a small space into an interior designer's dream. This article isn't about making a small room look bigger, but about some options to consider when painting a small room.
As Dark as You Dare
This is the time to go bold! No, a dark color won't make a small room look bigger, but dark colors can look gorgeous in tiny spaces.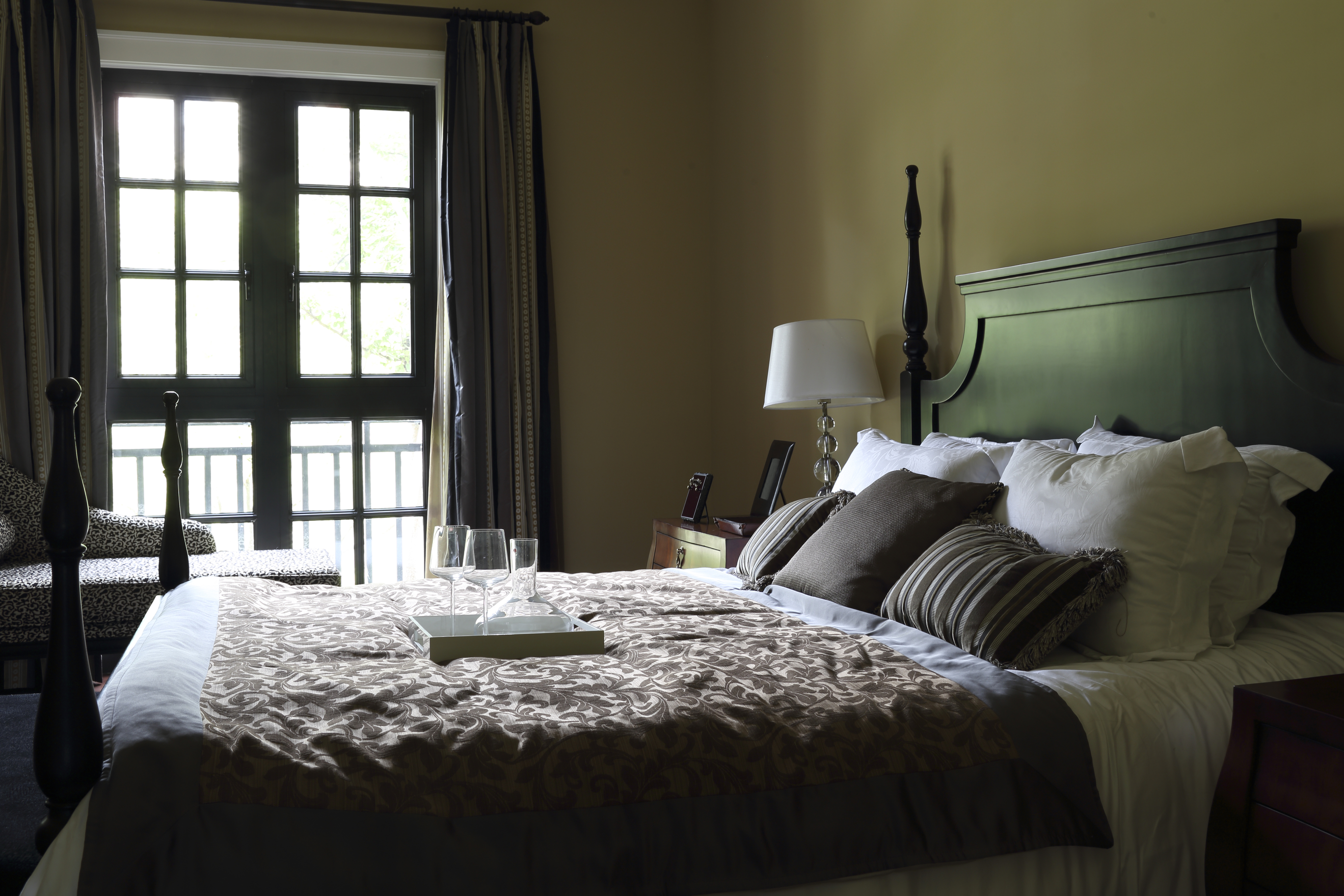 Choose a gorgeous, saturated color with a white or natural wood trim. Try deep navy, charcoal gray or a dark, moody taupe. The contrast will create a sophisticated look without even trying, and the only mistake you can make is by not taking it far enough. Be unexpected. Try a dark color in a children's room, and it's unlikely you'll ever see any sticky handprints on the walls.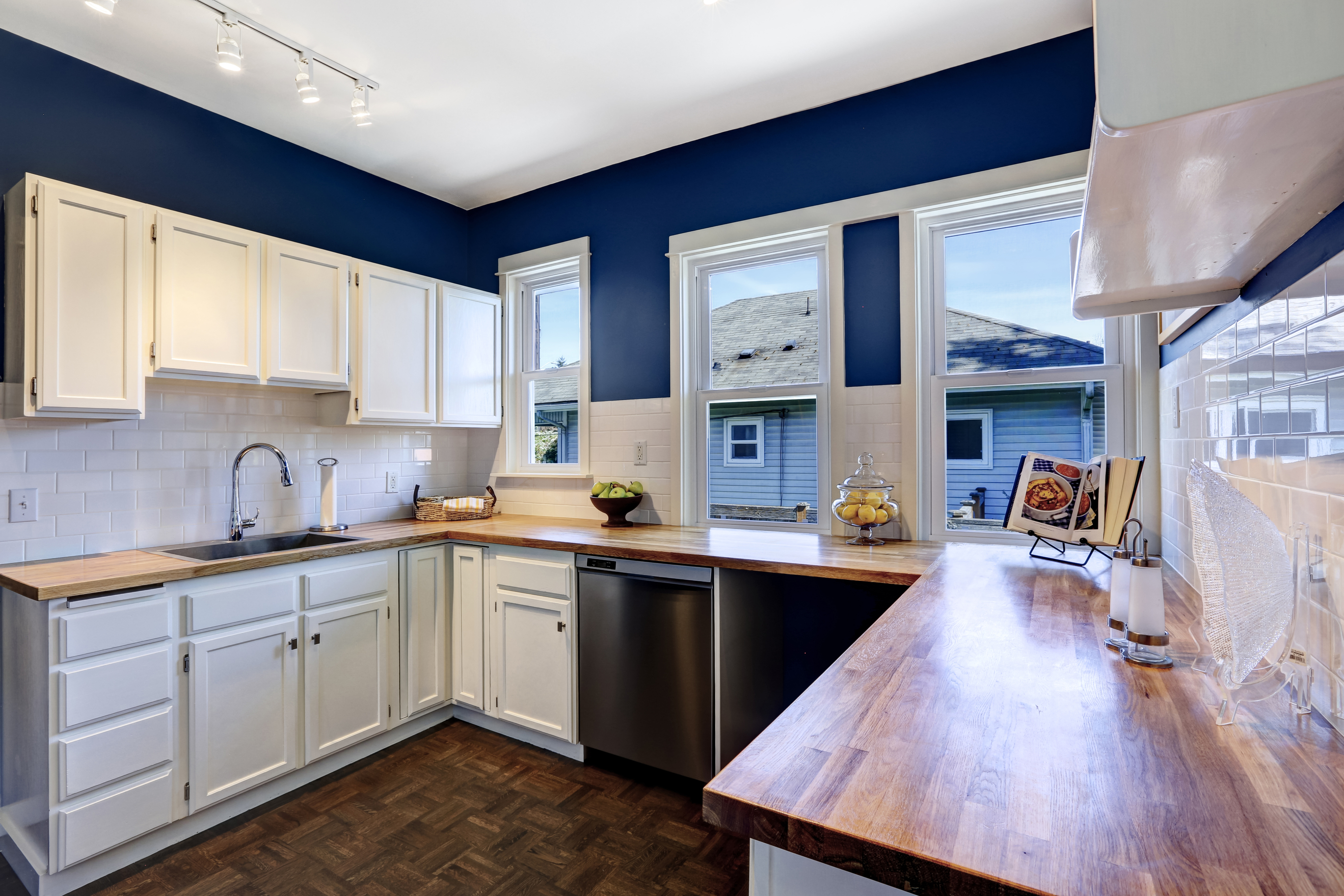 Go for the Gloss
After years of having a predictable, white eggshell paint on my attic bedroom ceiling, I decided to repaint it a stark glossy white. Now, the ceiling feels much higher than its scant 7 feet, and the high gloss bounces the light around the room all day long.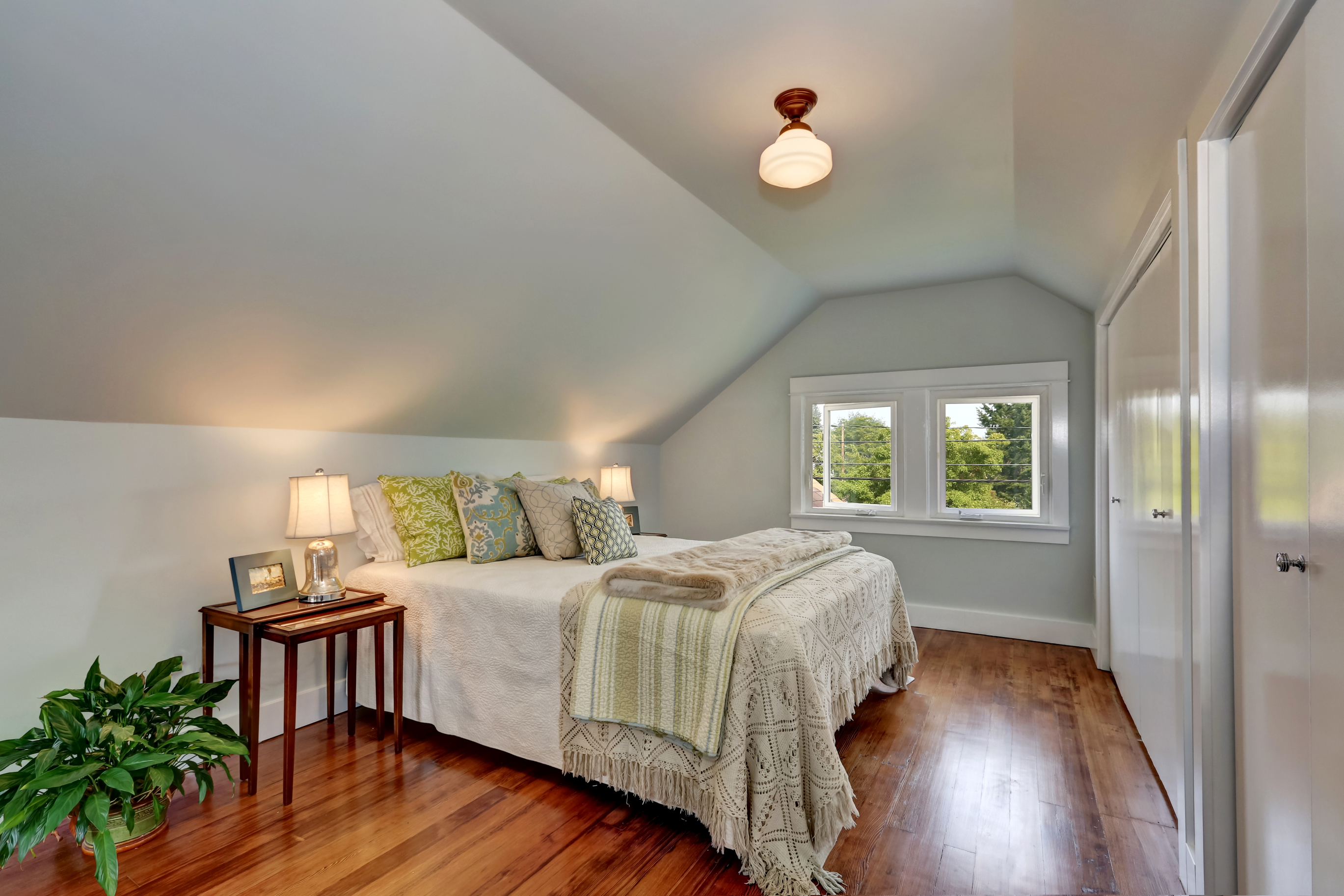 Layer it Up
If you really want white, you have to make it interesting. Layers of texture and accessories will create a room that's serene and beautiful, regardless of the size. Even if you pick the same white paint throughout, choose three different finishes (walls, ceiling, and trim) – the subtle changes of the sheen will create depth without color.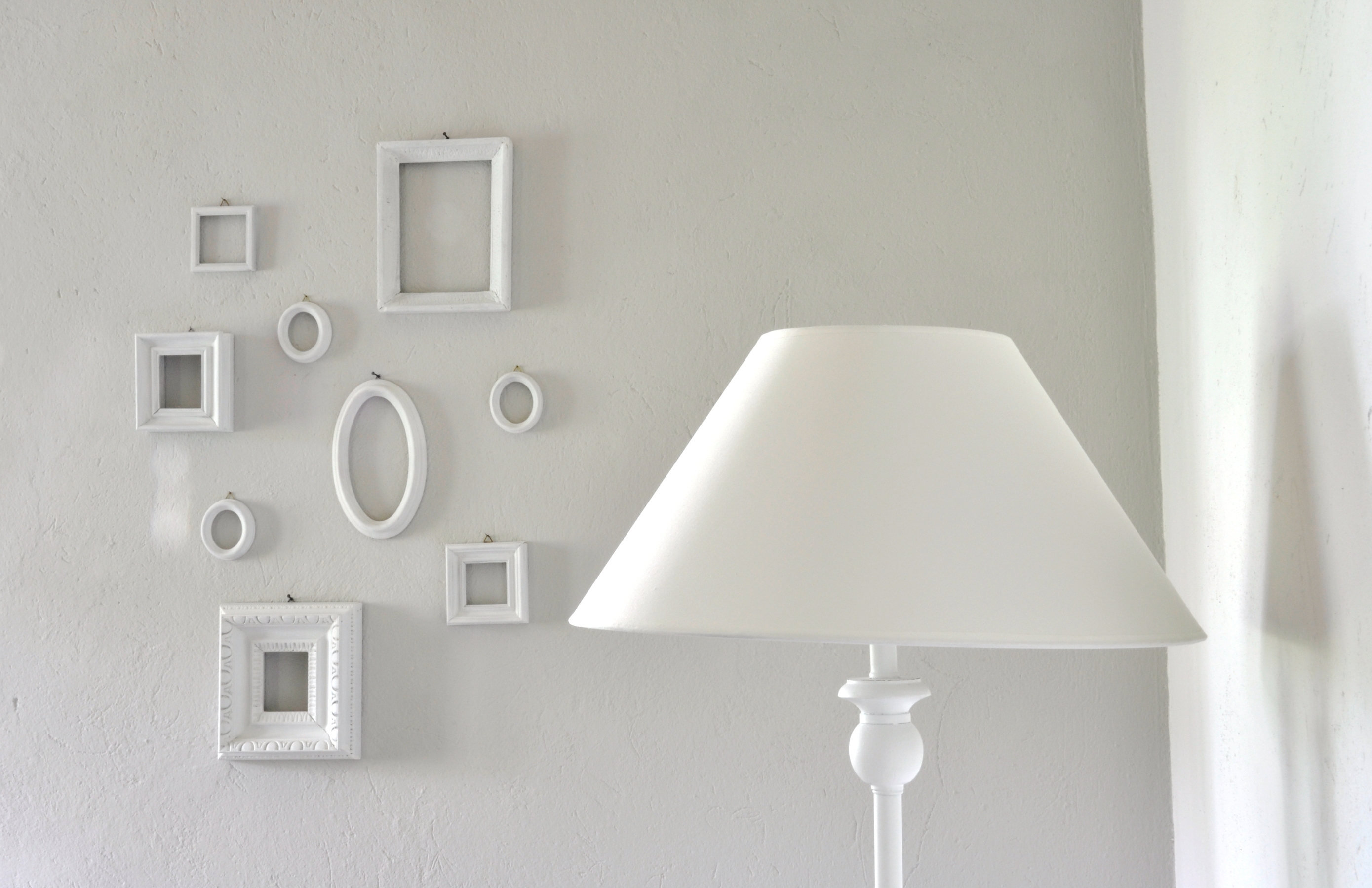 Just One Wall
Painting just one wall creates a focal point and draws us in, while also making us unclear as to the exact size of the room. When the walls are different colors we tend to look from one to another, which can confuse how we measure the physical boundaries of what we are actually seeing, and make us believe that it could be larger than we think. Painting two opposite walls tricks the eye also, but could make the room appear narrow.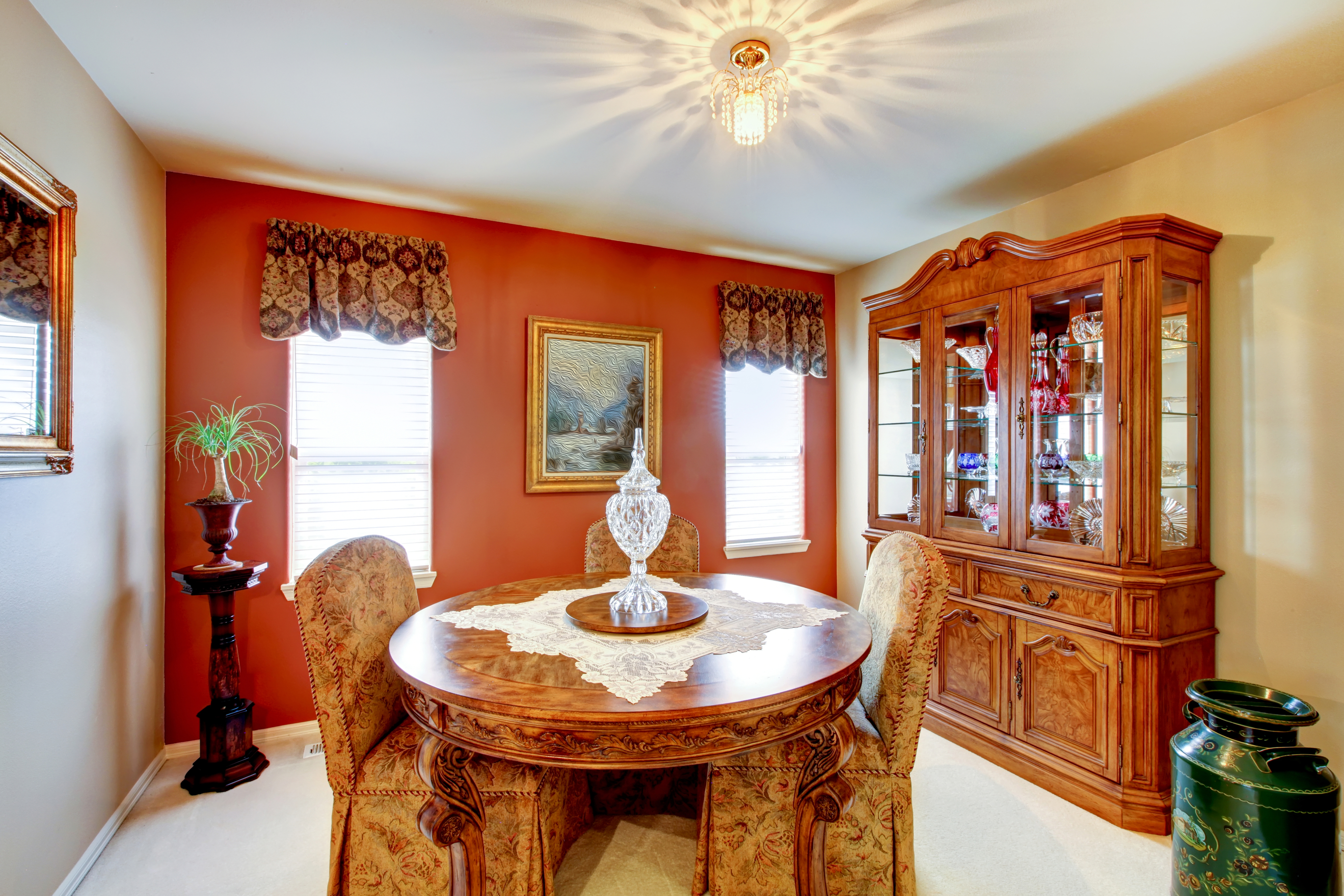 And the Ceiling Too
Lots of children (and teenagers) ask for their room to be painted all one color, both the walls and the ceiling. Some of it's about wanting to claim their room and assert independence, but it can also be a way for them to create a safe and comforting place for when they need to escape. Painting the ceiling could make it feel even cozier.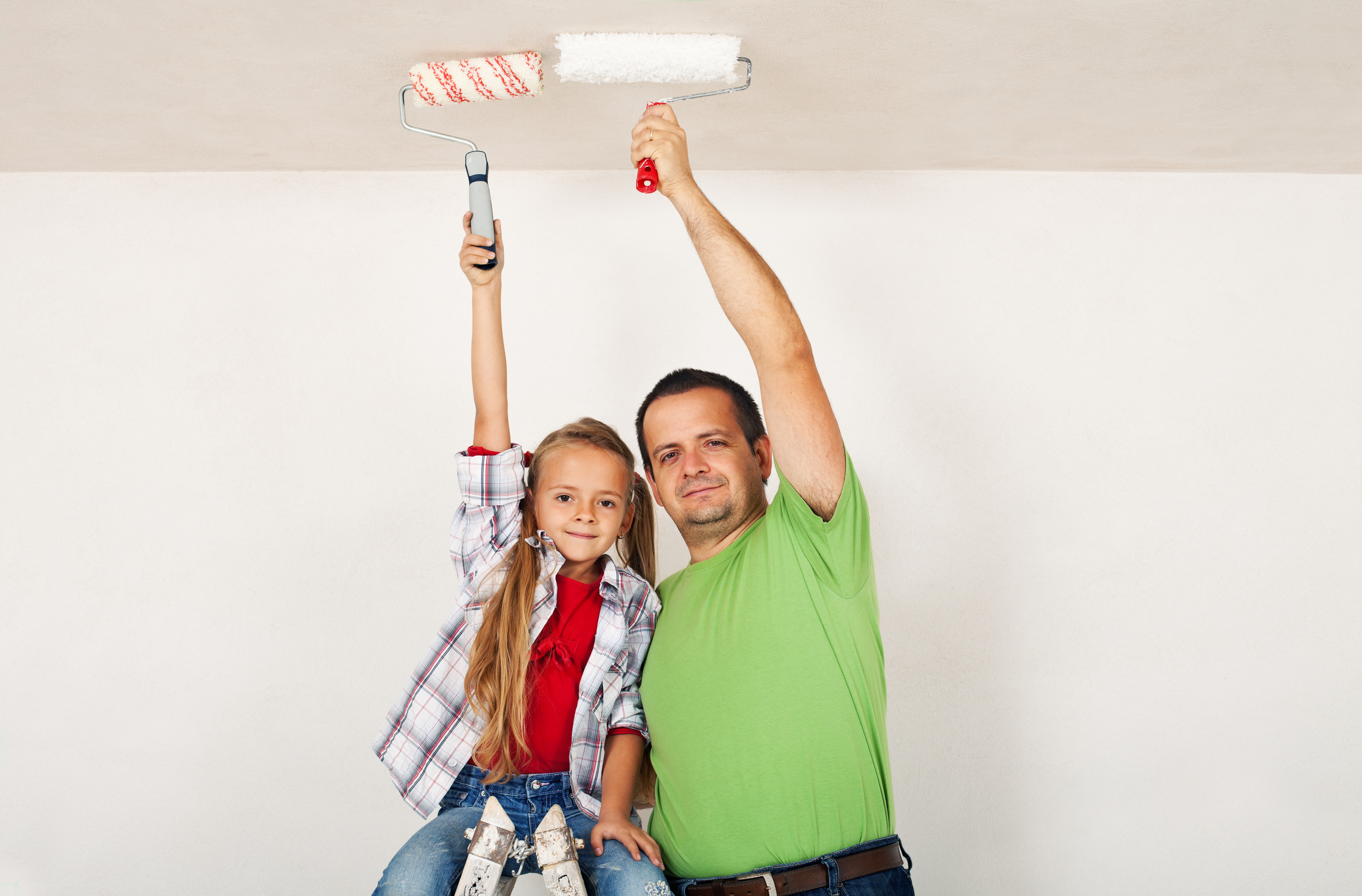 Be Creative
Cover one entire wall in chalkboard paint. An interactive space is welcoming, and whether it's a guest room, a nursery, a bathroom, or an office space, many people, even adults, like to draw on the walls. You can go old school with a classic green chalkboard color, or for more of a designed look, choose black. I use chalkboard paint all over my house, and find that a quart lasts for ages, and is far superior to the spray can type.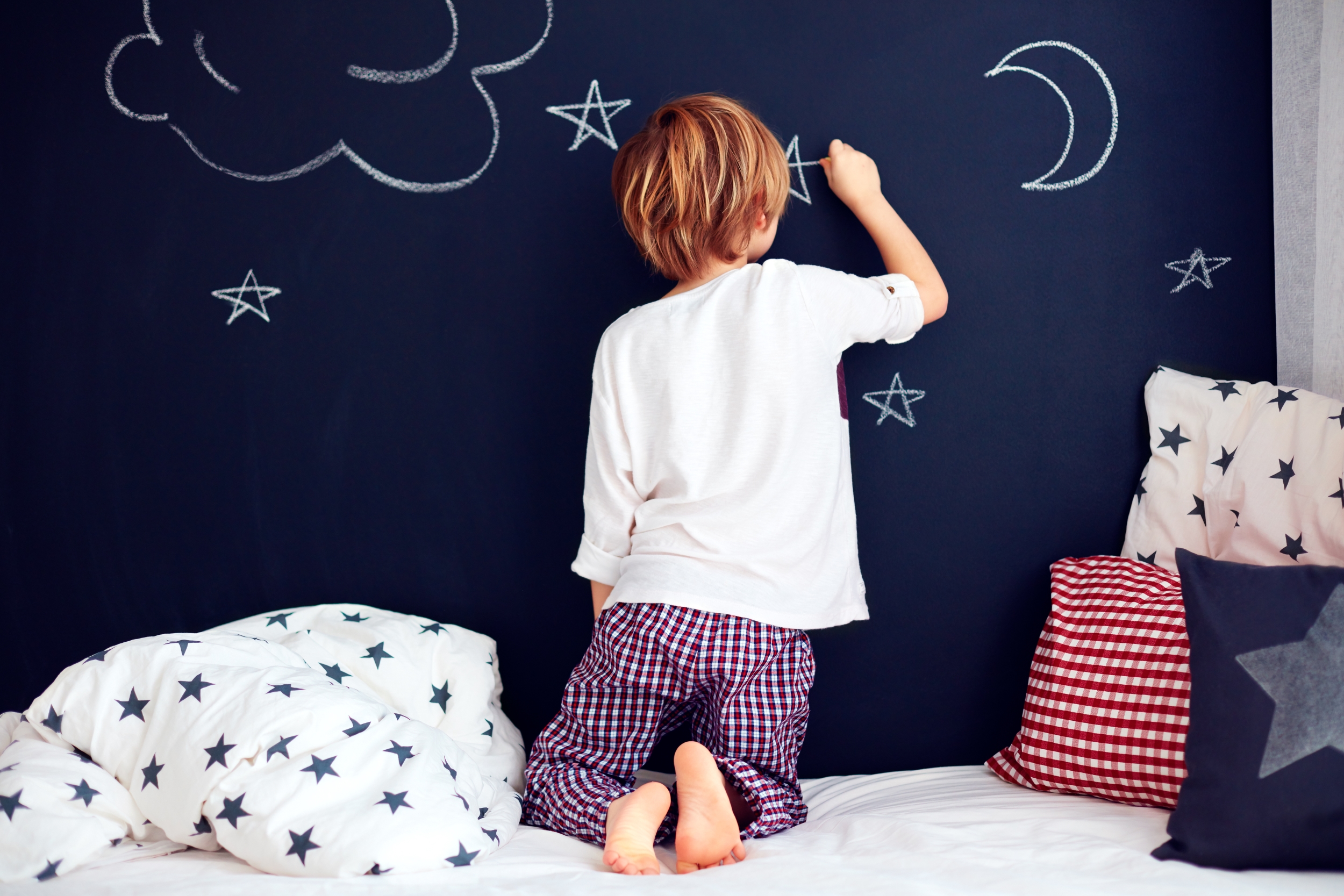 The truth is that painting a smaller room is much more fun than painting a big room, and because it doesn't take as much time, you'll get that rewarding feeling of a job well done that much quicker.
Images used with permission, courtesy of www.dreamstime.com and www.shutterstock.com