Kitchens are the center of the home. It's the room where families gather to eat, immerse themselves in conversation, and enjoy activities. Because of this, remodeling the kitchen can be a creative and fun project, but replacing fixtures in the kitchen can get expensive quickly. One easy way to give your space an affordable facelift is to consider your kitchen cabinets.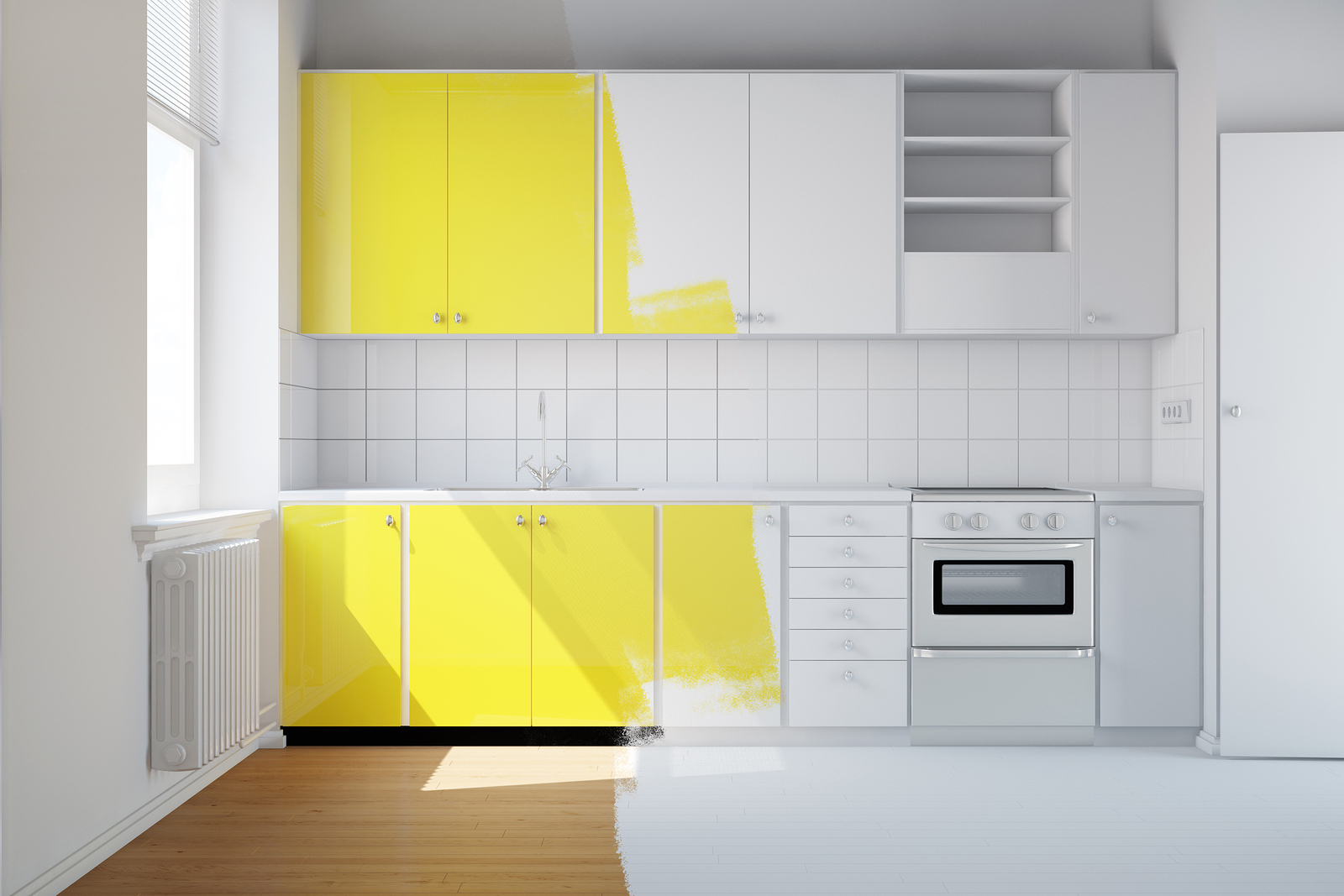 Photo by Robert Kneschke on Shutterstock
There are three things you can do with outdated or boring kitchen cabinets. You can refinish them, which gives the current look a shiny new layer of protection. You can repaint them to add a pop of brightness or freshness. You can also reface them, which is to completely change the door of your cabinets altogether. These options all have merit depending on your situation and current needs and can be done affordably if you are careful and aware.
Refinish
Refinishing cabinets is a great way to add some life back into your kitchen. This can involve a clear protective layer, similar to a floor refinisher that will give a highlighted, glossy look to your existing cabinet. This is the most inexpensive option there is if you just want a neater look. For further crispness, add a stain when you've completed the refinishing process.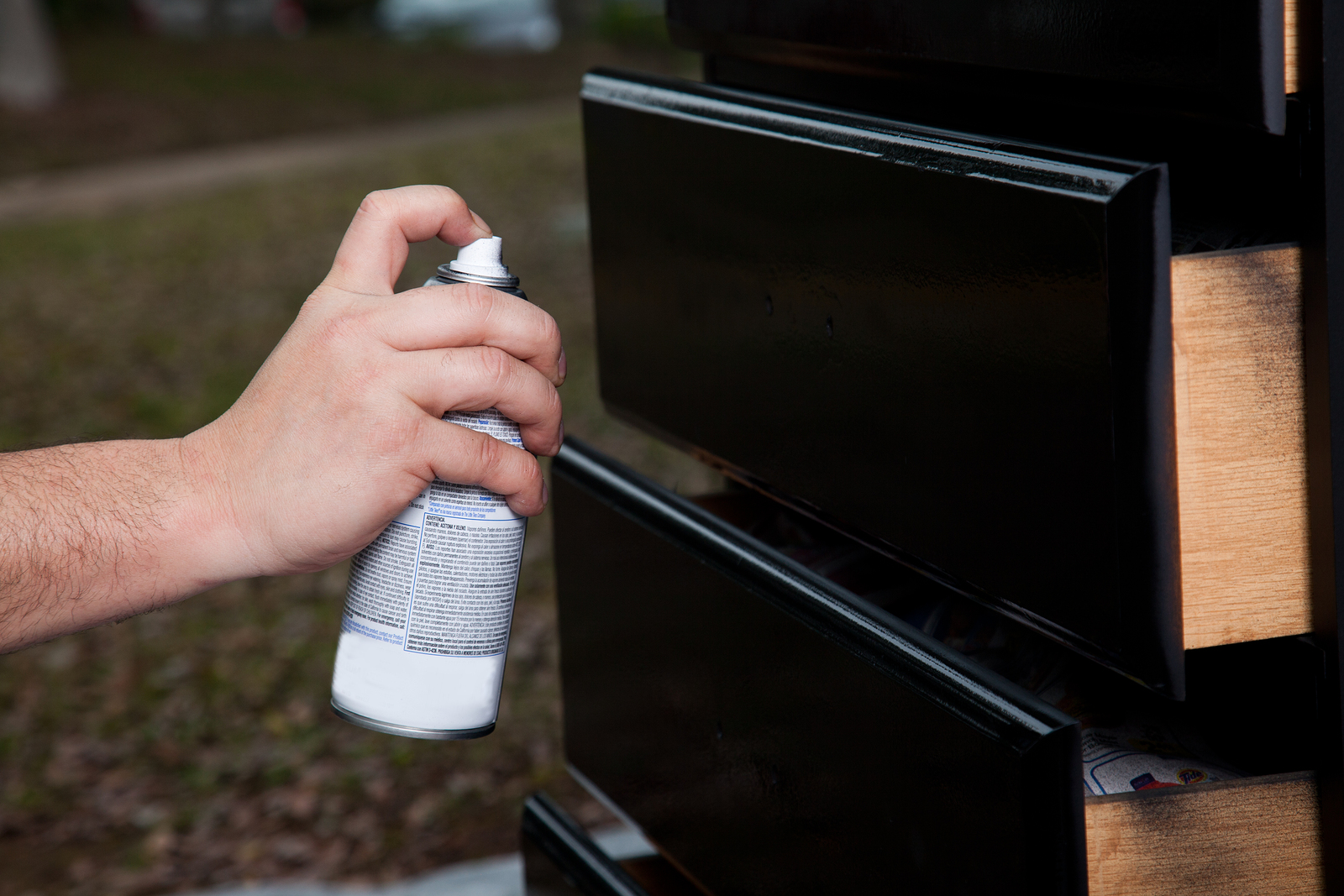 Photo by Geo Martinez on Shutterstock
Repaint
Repainting your kitchen cabinets takes a little more thought and money. Typically, this works best if you have cabinets that don't have a visible grain or any heavy carving. You also need to be aware that painted cabinets are harder to clean since they cling to grease and food stains. 
What colors are attractive to you? A bright color brings a youthful contemporary style to your kitchen. An autumnal shade hints at a cozy Tuscan setting. Dark, preppy colors like navy blue and hunter green lend themselves well to a classic style, while neutrals like white or gray could either be sophisticated or very feminine and cottage-like. The key is in the hardware that is added to the cabinet doors and in the details surrounding them (such as what your wall color is, and what kind of linens you use.)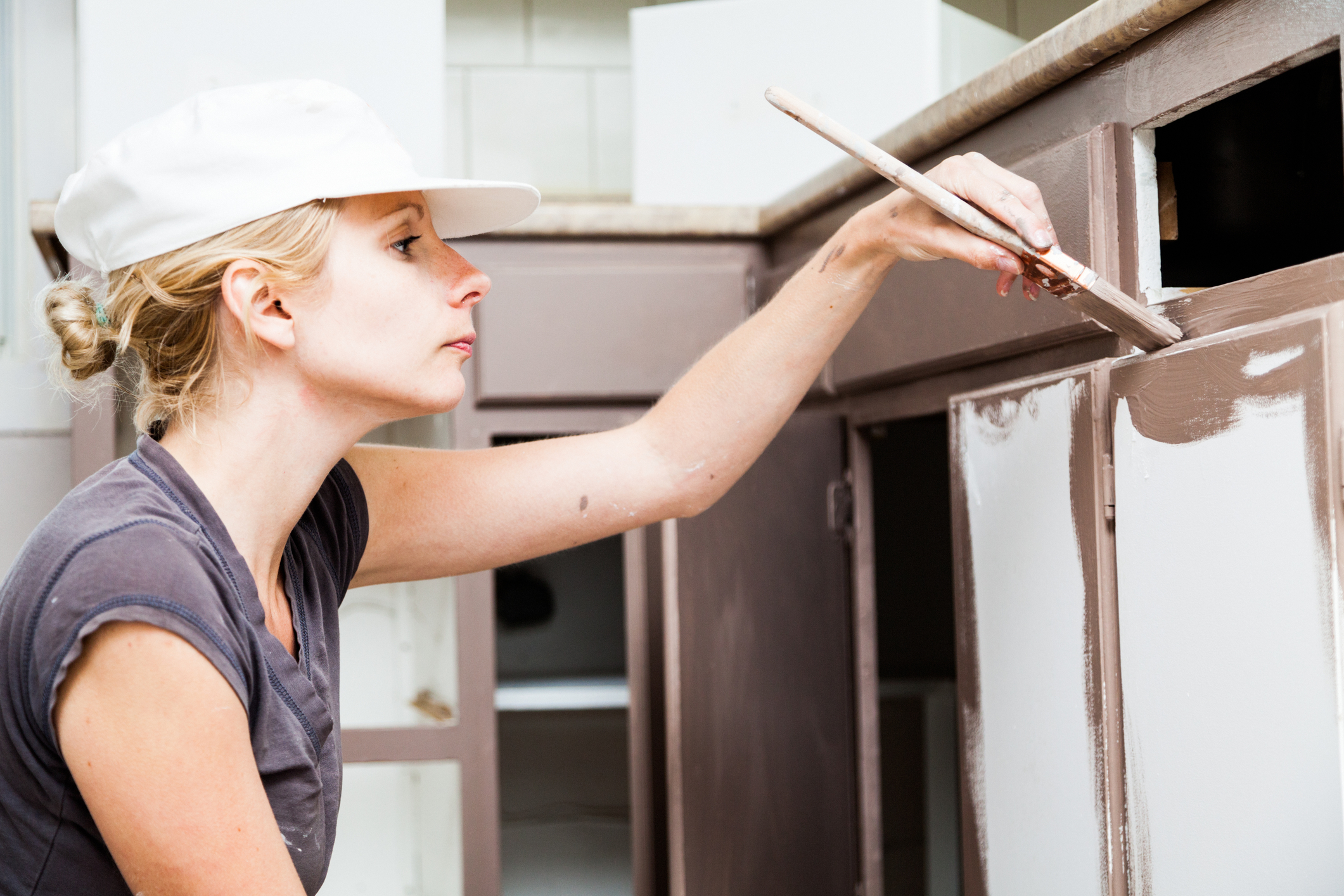 Photo by Benoit Daoust on Shutterstock
For this process, you will need to sand your cabinets to remove protective layers. Then you can paint, wait for them to dry, and add your own protective layer over it. If you have a small kitchen, you could accomplish this job over the weekend. You may find it easier to get a smooth finish if you rent, borrow, or buy a paint sprayer. Remember that paintbrush strokes will show after the cabinets dry.
When to Reface?
Replacing the entire face of the cabinet is the most expensive option, but if you lack the time and the expertise to refinish or repaint, this is still a great way to give your kitchen a facelift. The choices for new cabinet doors are endless and provide you with many ways to express your personal style.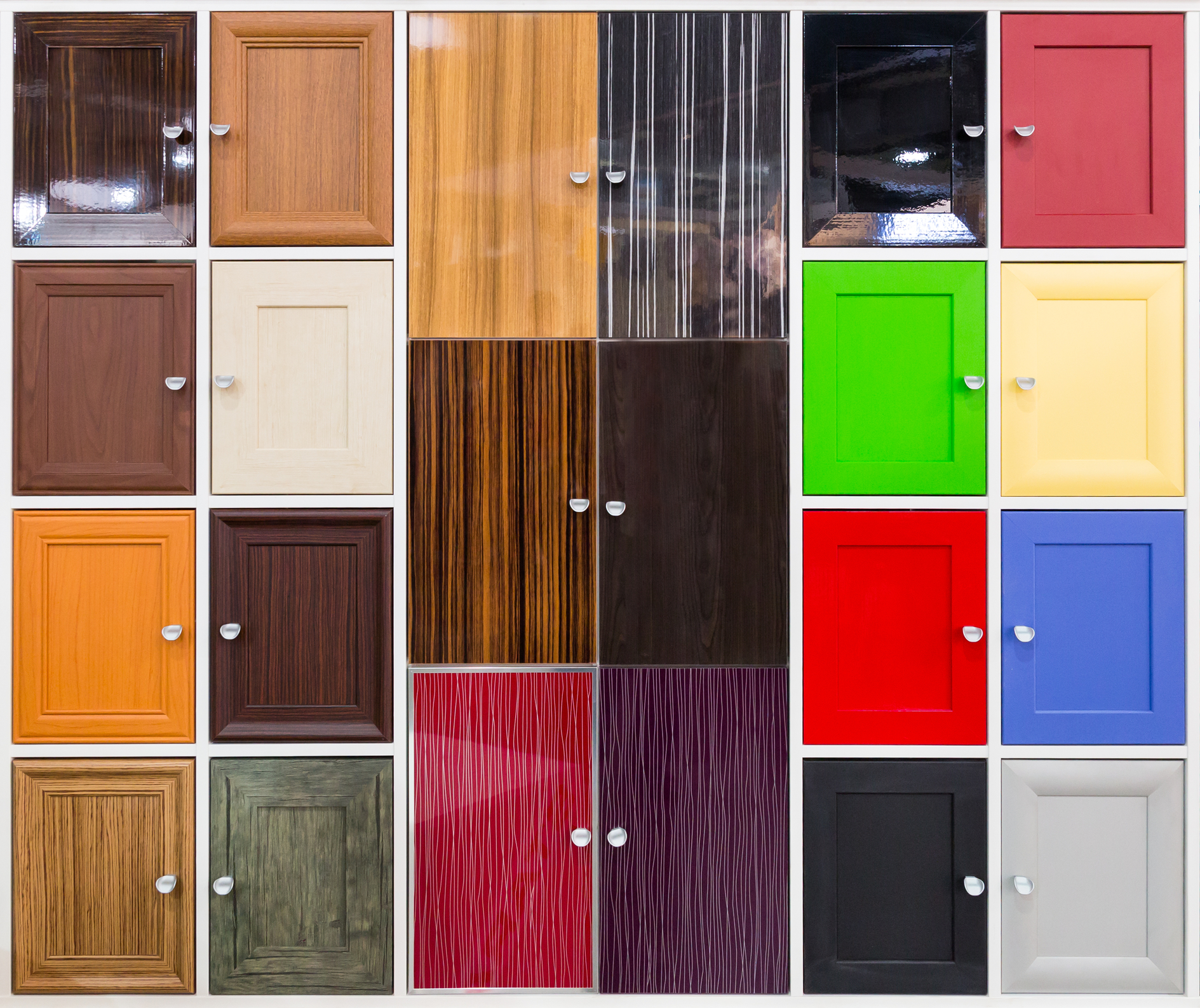 Photo by Nomad_Soul on Shutterstock