Parquet flooring is arguably one of the most unique and charming flooring options out there. Still, you may be wondering, "Wasn't parquet a 'thing' in the 50s and 60s?" Yes! It's true. There's even a chance your parents and grandparents are still rocking their favorite original mid-century modern flooring choice today.
However, parquet is more than just a mid-century flooring design idea. It's also 17th century-chic! In fact, parquetry was first made popular by the French as early as the 1680s. The word "parquet" actually doesn't refer to the type of floor material, but to the design itself. Most often, parquet flooring includes small pieces of wood arranged in geometric designs like herringbone, standard block, and brick.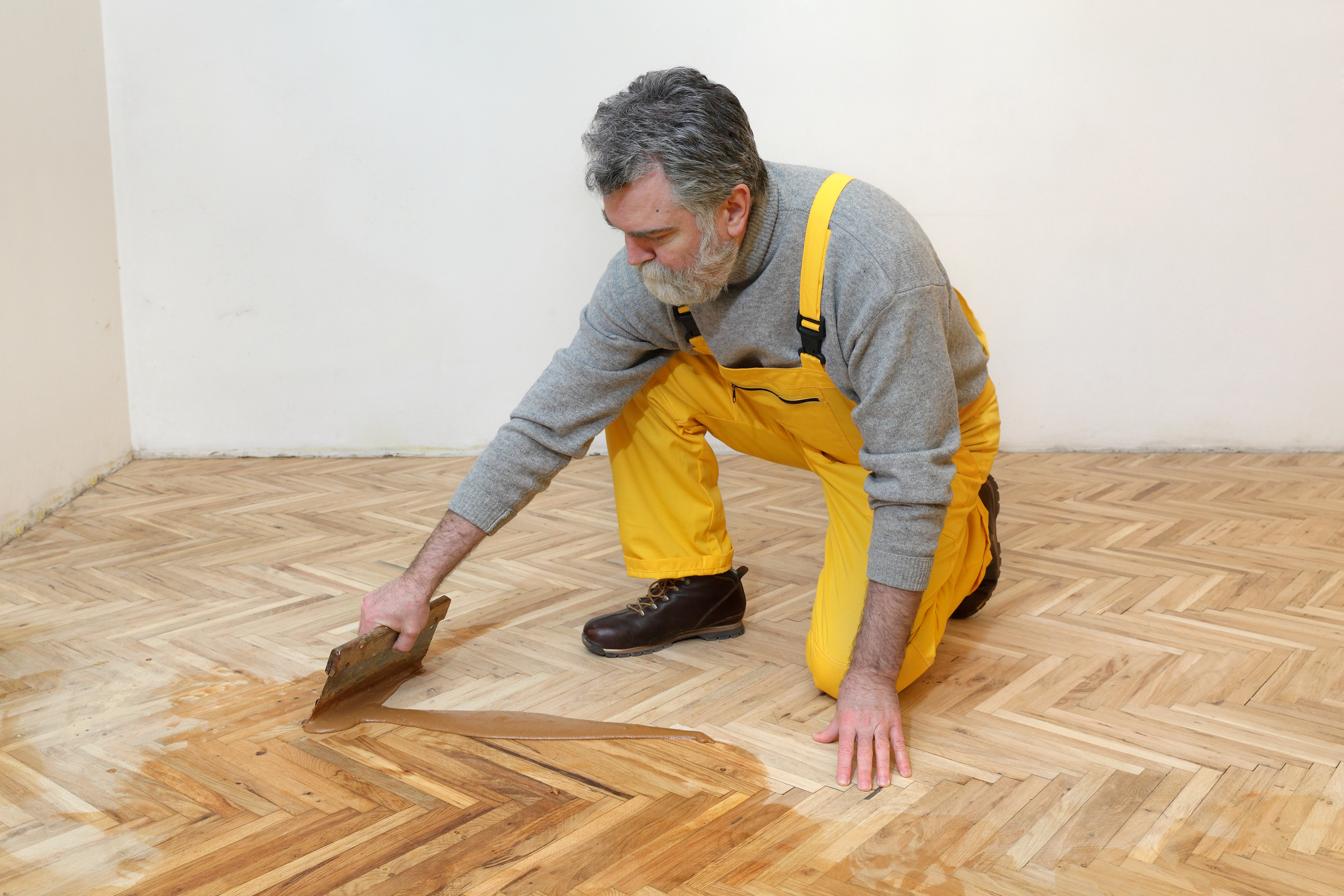 Photo by sima on Adobe na Stock
While parquet floors never truly went away after their American heyday in the 60s, they're gaining in popularity in the states once again — and for good reason. Here's the 411 on this retro floor idea.
Parquet is a Type of Hardwood Floor
Parquet is thought to be one of the best types of hardwood floors currently on the market. Most often, parquet floors contain a mixture of at least one or more species of wood, including oak, walnut, maple, pine, and even bamboo. These pieces are glued together using strong adhesives and then placed directly onto a paper or plastic backing. Keep in mind that vinyl parquet patterns are not made of hardwood.
Parquet installation is similar to tile installation in that glue secures the parquet sheets directly to the subfloor concrete or wood. If you're looking for a hardwood flooring option that's quick to install and adds a unique blend of woods, put parquet flooring at the top of your list.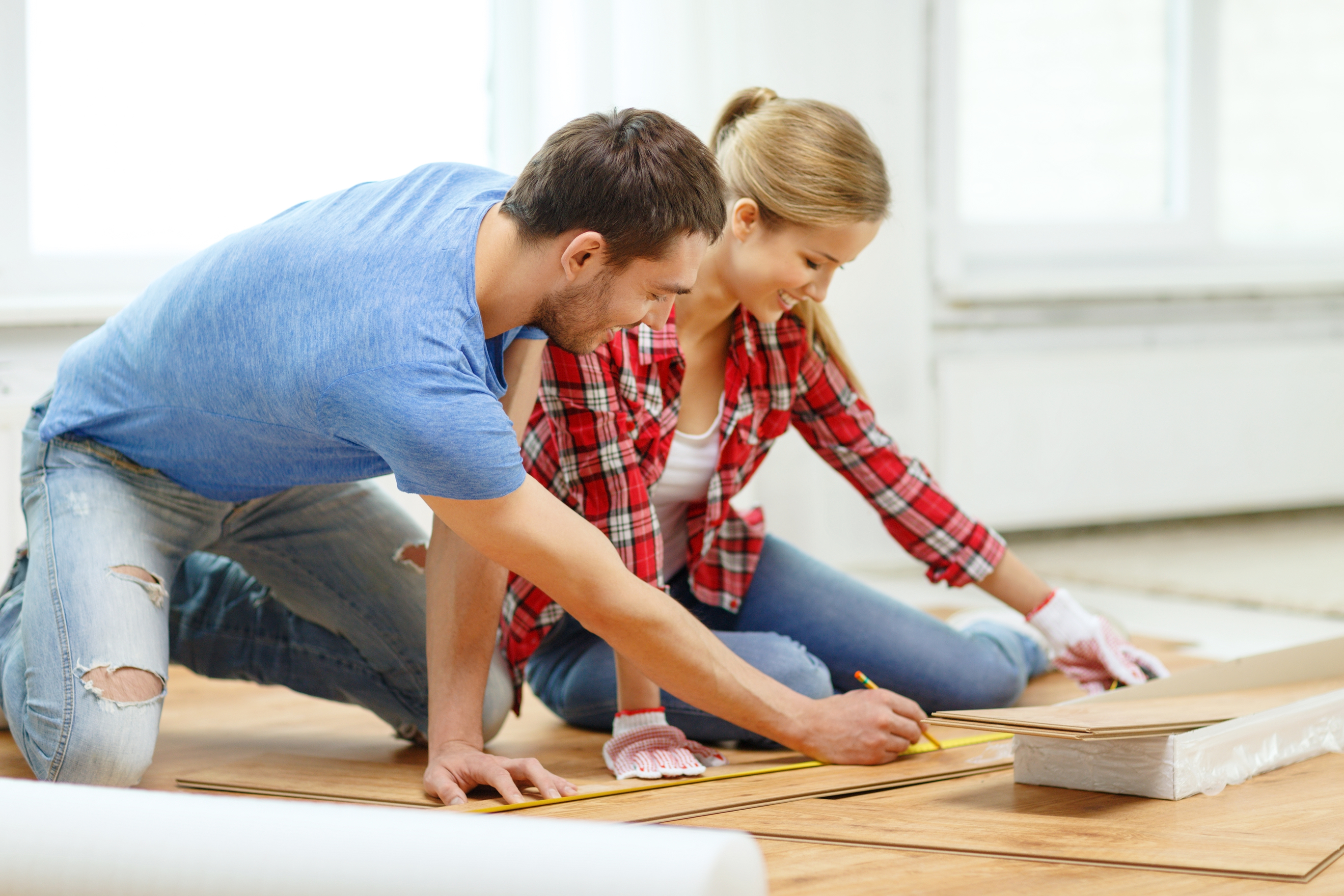 Photo by Syda Productionon Adobe Stock
Parquet Floor Designs are Plentiful
Whether you're into mid-century modern interior design or contemporary chic, parquet is a great flooring option because it comes in a variety of styles.
Inlaid: Squares of contrasting wood. Most commonly used in mid-century modern designs.
Overlay: Long, horizontal pieces.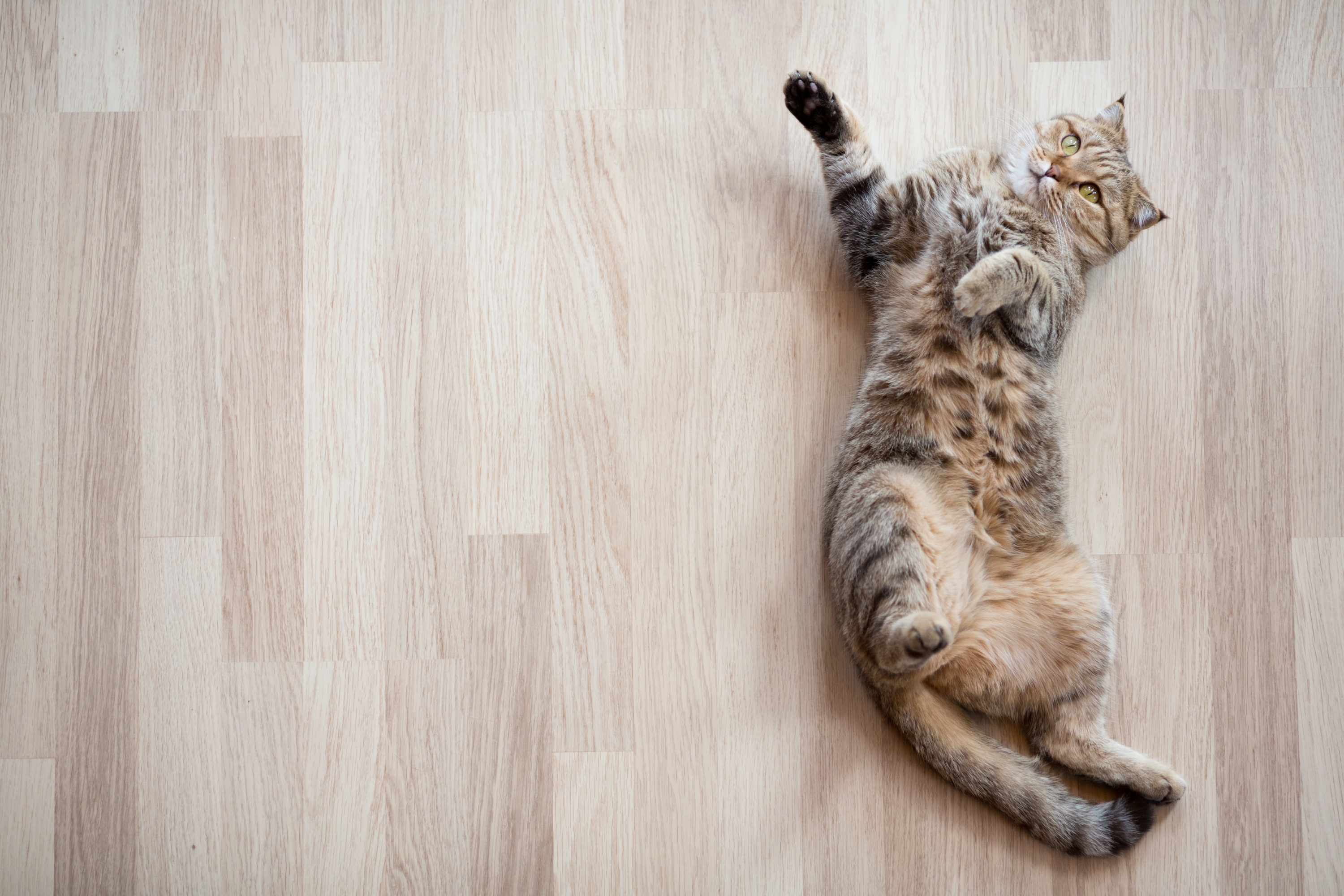 Photo by Andrey Kuzmin on Adobe Stock
Herringbone: Arrow-like angles.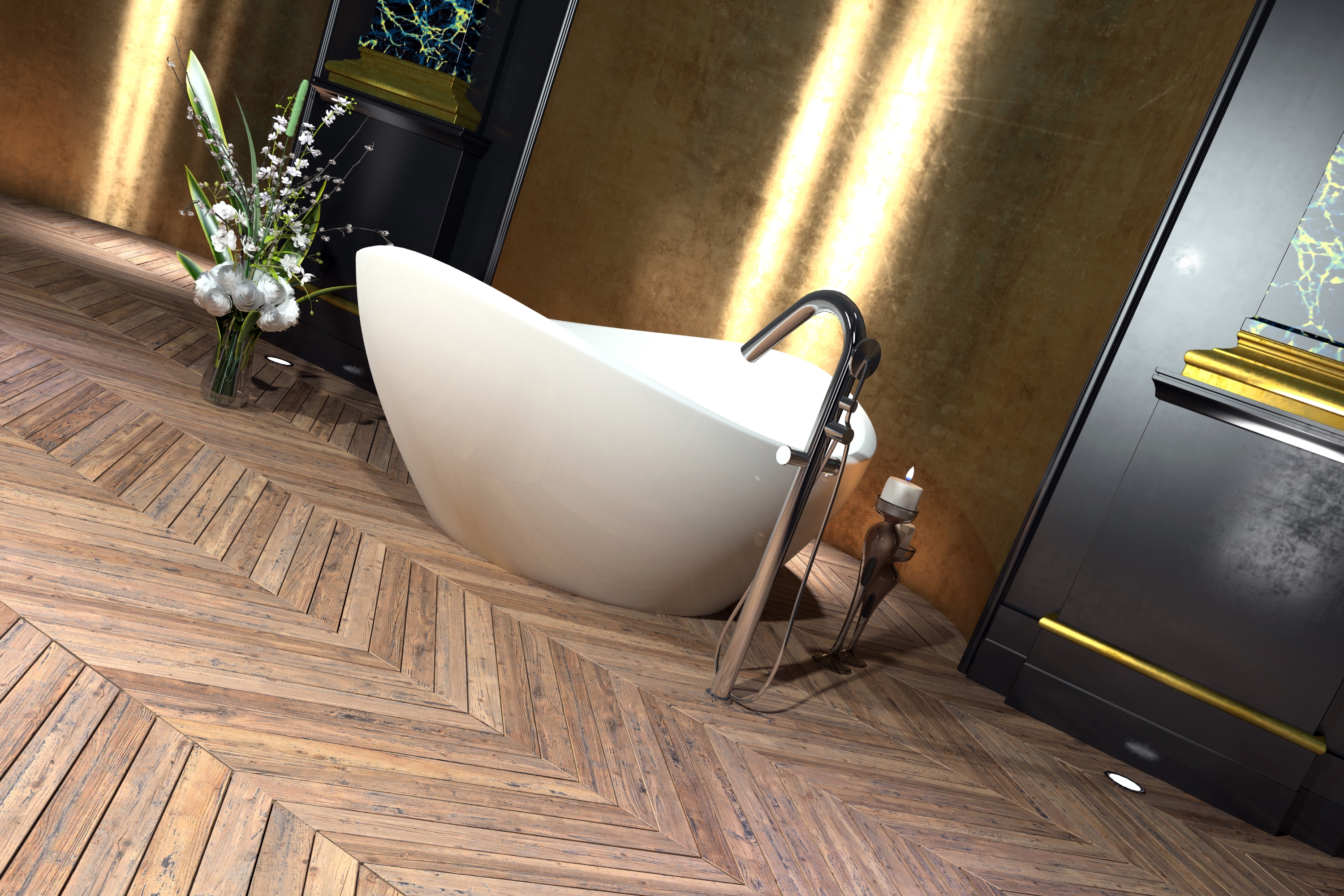 Photo by XtravaganT on Adobe Stock
Basketweave: A mix of horizontal and vertical pieces.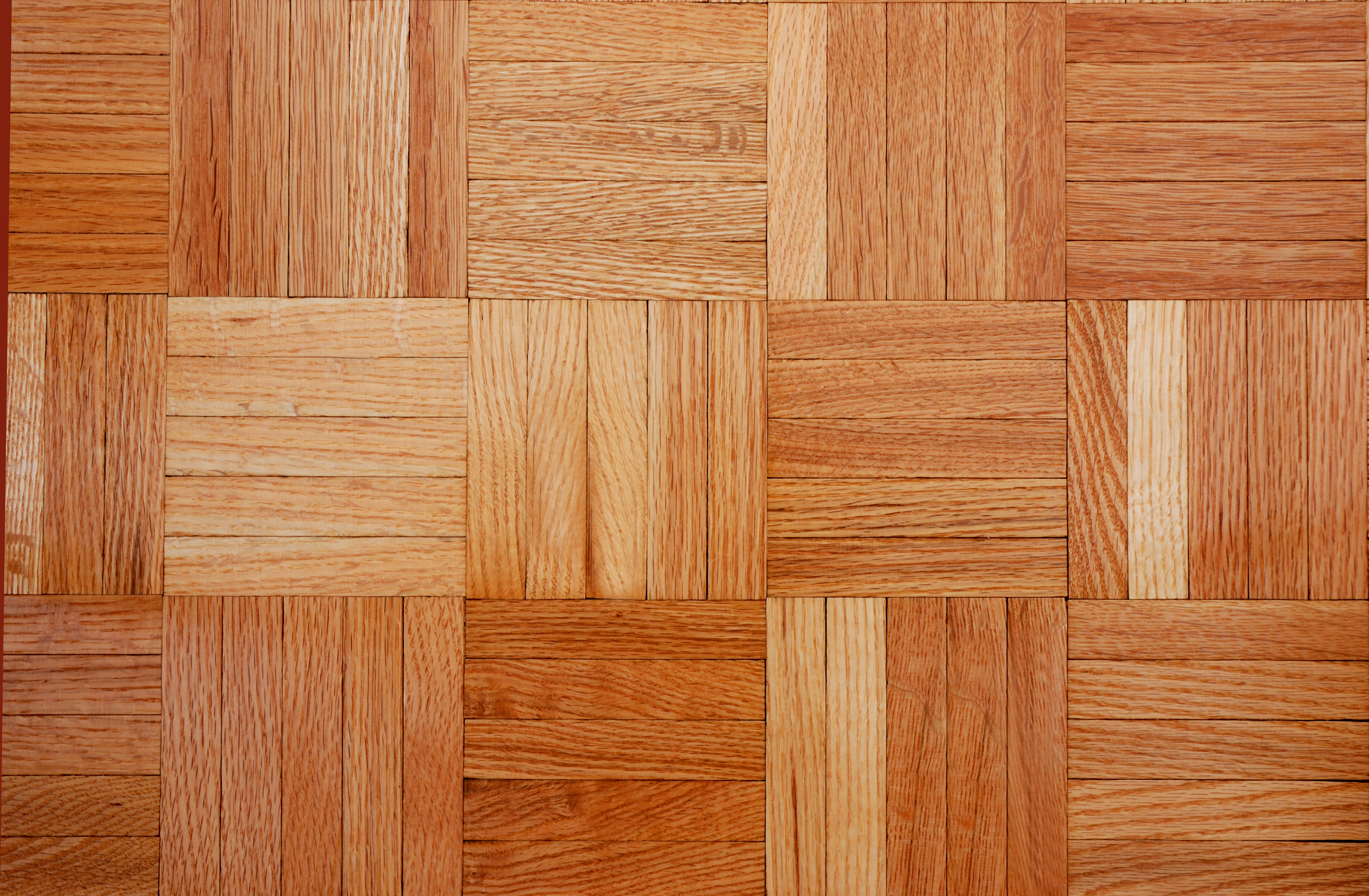 Photo by Hubert on Adobe Stock
Chantilly: Solid squares offset with a basketweave pattern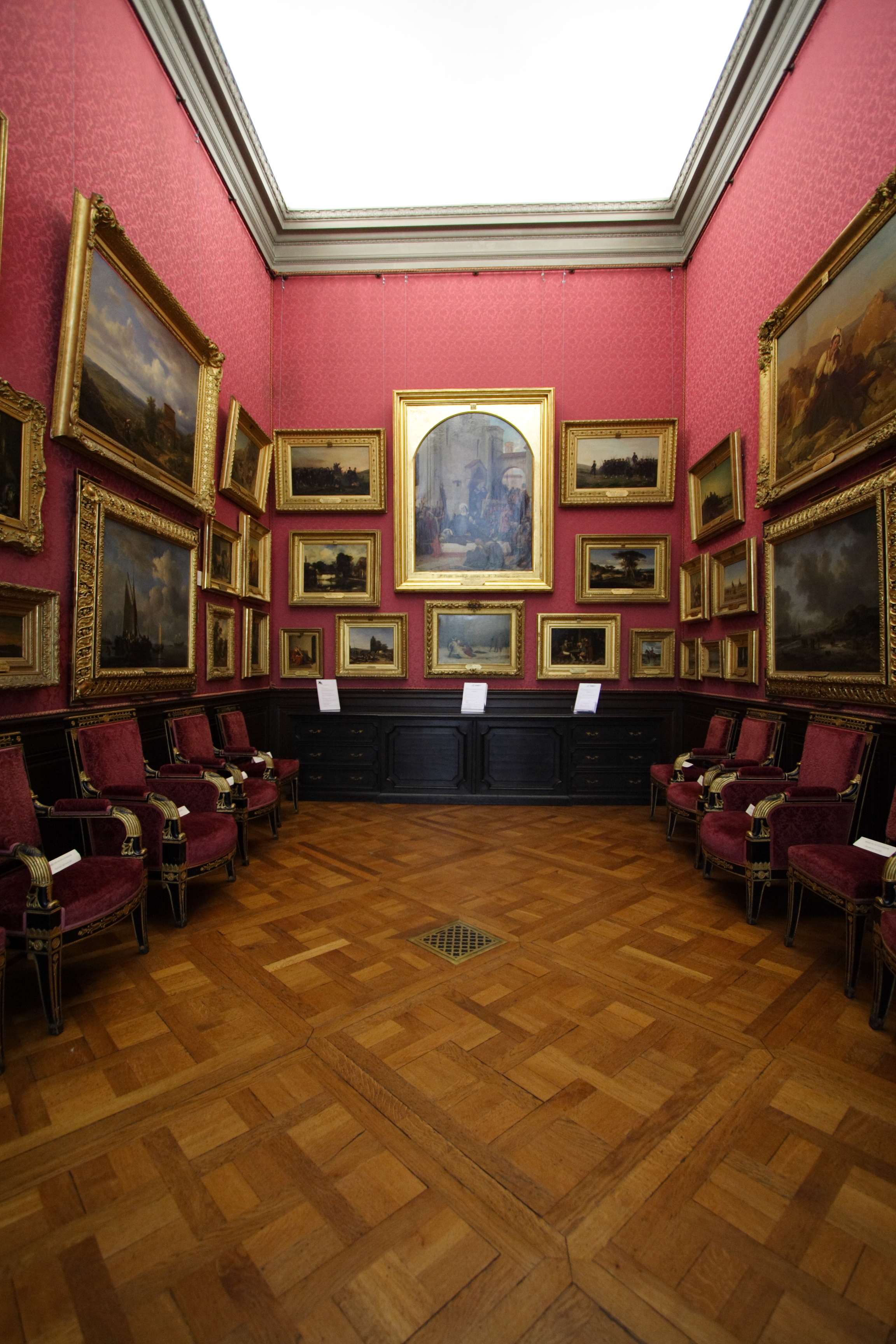 Photo by ignis on Wikimedia Commons
Domino: Multiple small squares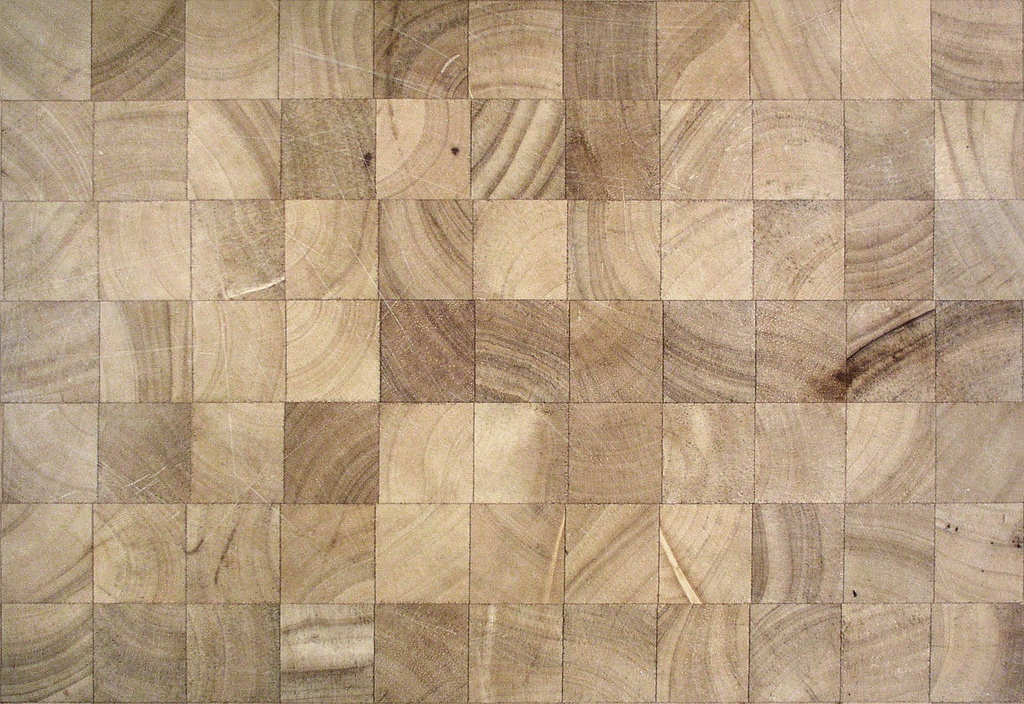 Photo by FP Collection on Alamy
Monticello: Framed patterned squares. This design was made popular by Thomas Jefferson in his Monticello estate.
There's a parquet design for almost any design taste and decor scheme out there, so you should be able to find one that works for you.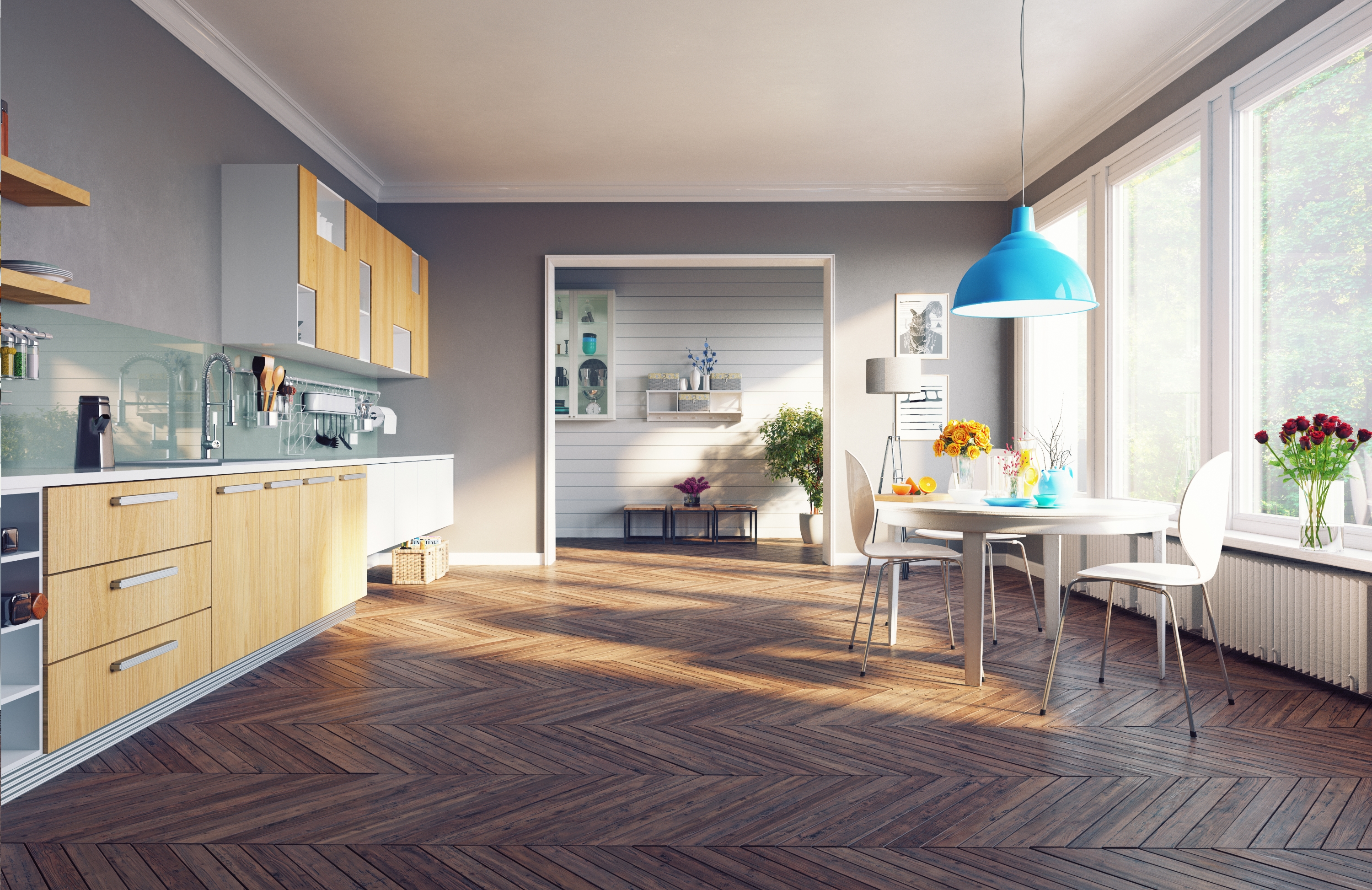 Photo by Victor Zatol'skiy on Adobe Stock
The Pros & Cons of Parquet Flooring
Hopefully, at this point, parquet is sounding like the perfect flooring solution for your home. But before you head over to your local flooring store or use House Tipster's Virtual Design Studio to help visualize your new flooring, take the time to weigh these final pros and cons.
Cleaning
Pro: Easy to dust, sweep, and mop. Treat parquet as you would a traditional hardwood floor.
Con: Avoid using a vacuum cleaner because the bristles force dirt and debris in between the wood slices, harming the integrity of your flooring.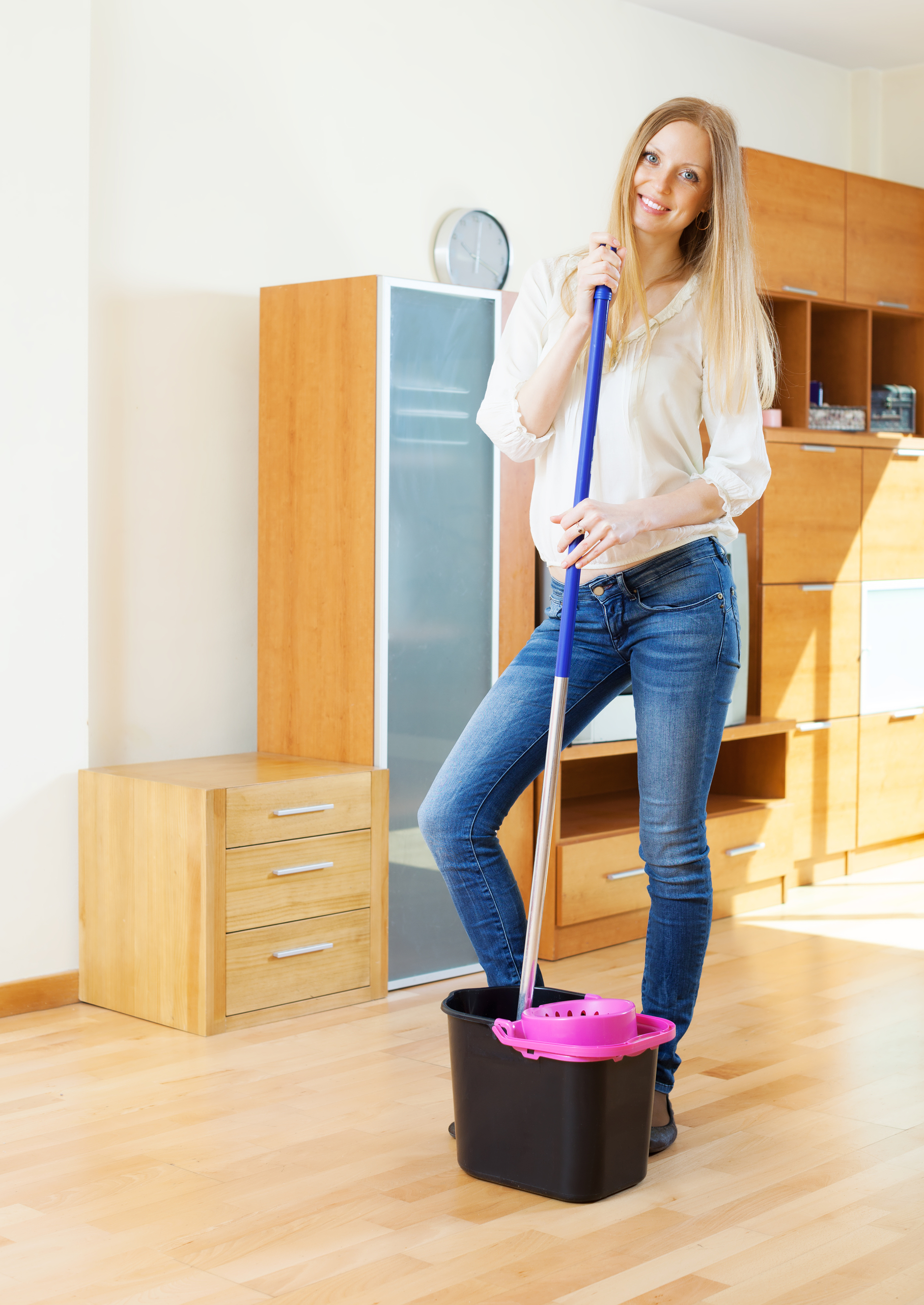 Photo by JackF on Adobe Stock
Price
Con: True hardwood parquet floors average $1-$2 or more per square foot than traditional hardwoods.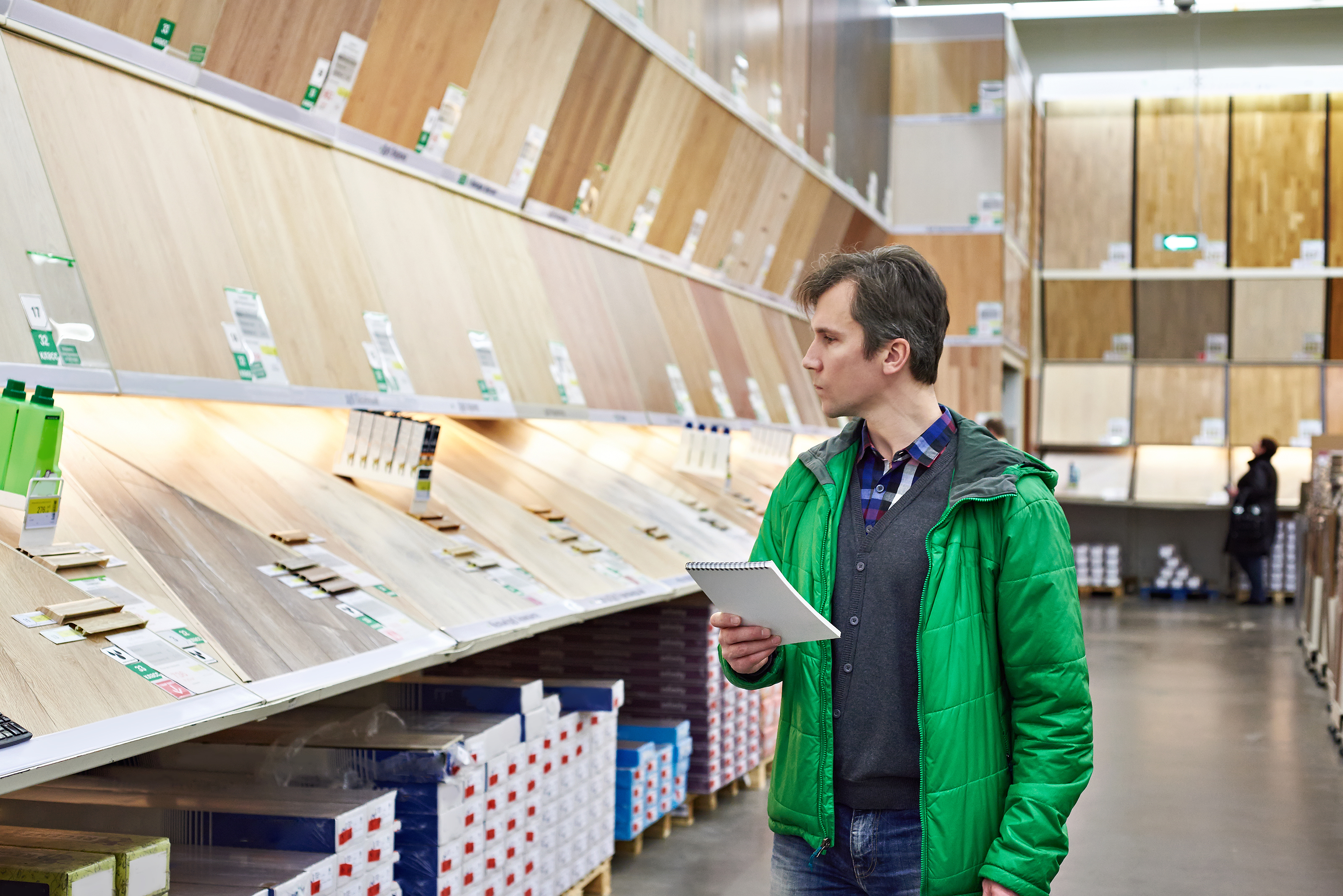 Photo by Sergey Ryzhov on Adobe Stock
Strength & Durability
Pro: Because it's made of wood, parquet is exceptionally strong and resilient. When properly stained and sealed, parquet can stand the test of time.
Pro: When it comes time to refinish, simply sand and start fresh.
Con: Parquet is thinner than regular hardwood flooring. Therefore, sound is more likely to carry because there's less material to form a buffer.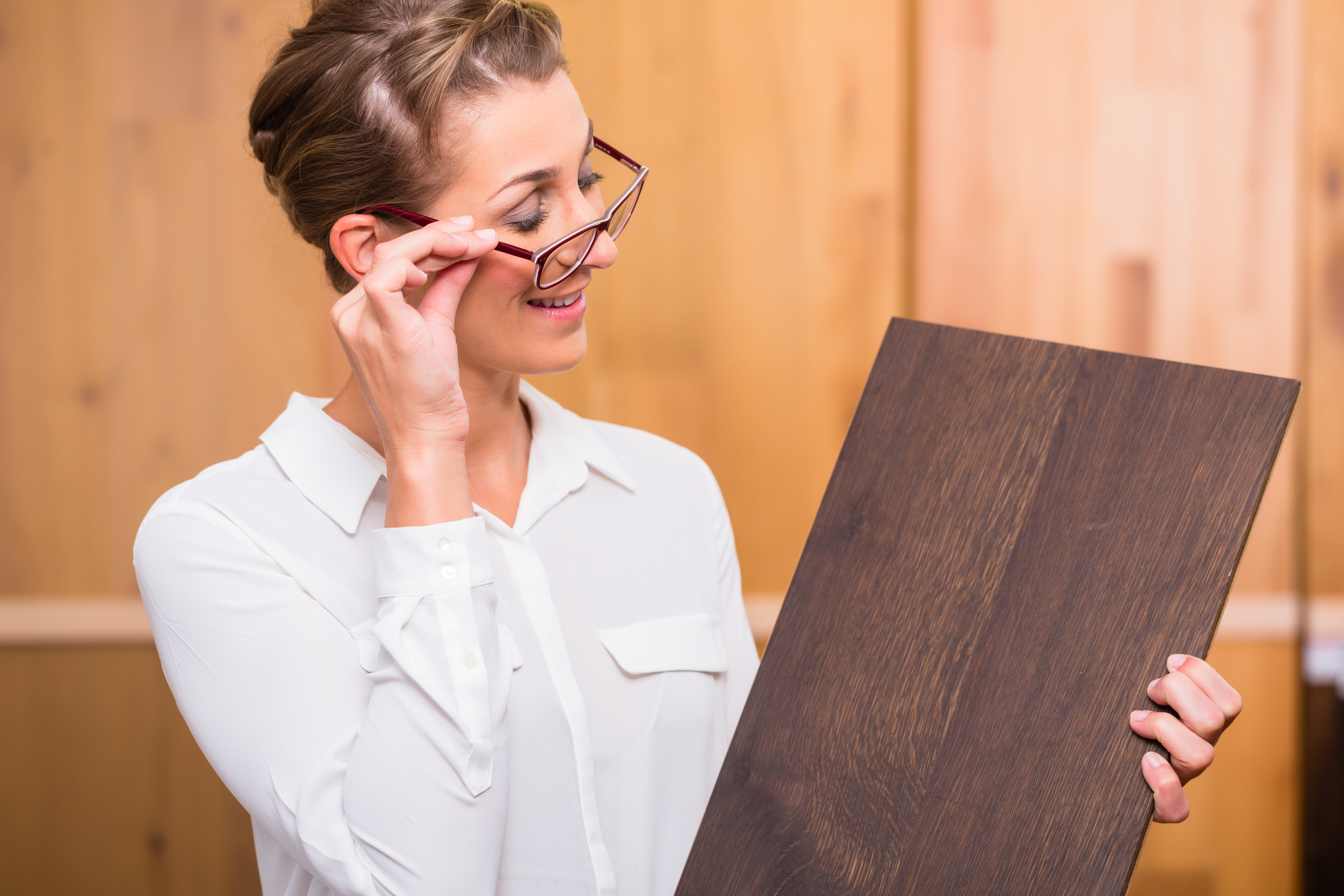 Photo by Kzenon on Adobe Stock
Availability
Pros: Parquet is available at most major flooring and home improvement stores.
Cons: Because parquet isn't as common as other hardwoods, your options may be limited.
Parquet is, by far, the most intricate and detailed of all the flooring options out there. Of course, all hardwoods are beautiful in their own way, but parquet is unique because it blends the natural beauty of wood with intricate geometric patterns.