Are your kitchen cabinets in need of a major overhaul? Whether your cabinets are old, new, or just need a facelift, the type of material you use for your kitchen cabinets can make all the difference.
Over the past decade there has been a major transition away from processed particle, pressed, and MDF boards toward natural solid woods. If you're in the market for new cabinets, natural wood is a more stylish and durable way to go.
Whatever you do, don't get hung up on those changeable aesthetic touches like color and stain. You'll have plenty of time to think about those details later. What you need now are quality cabinets that stand the test of time so that you or the future owners of your home can sand, paint, or otherwise refresh them later as trends change.
The one thing that never goes out of style is a wood cabinet. Let's dive into the pros and cons of the different woods available for your kitchen cabinets.
Poplar
Poplar is an increasingly common wood used for kitchen cabinetry. Why? Because it's highly versatile. Poplar is an affordable, lightweight, highly-paintable wood.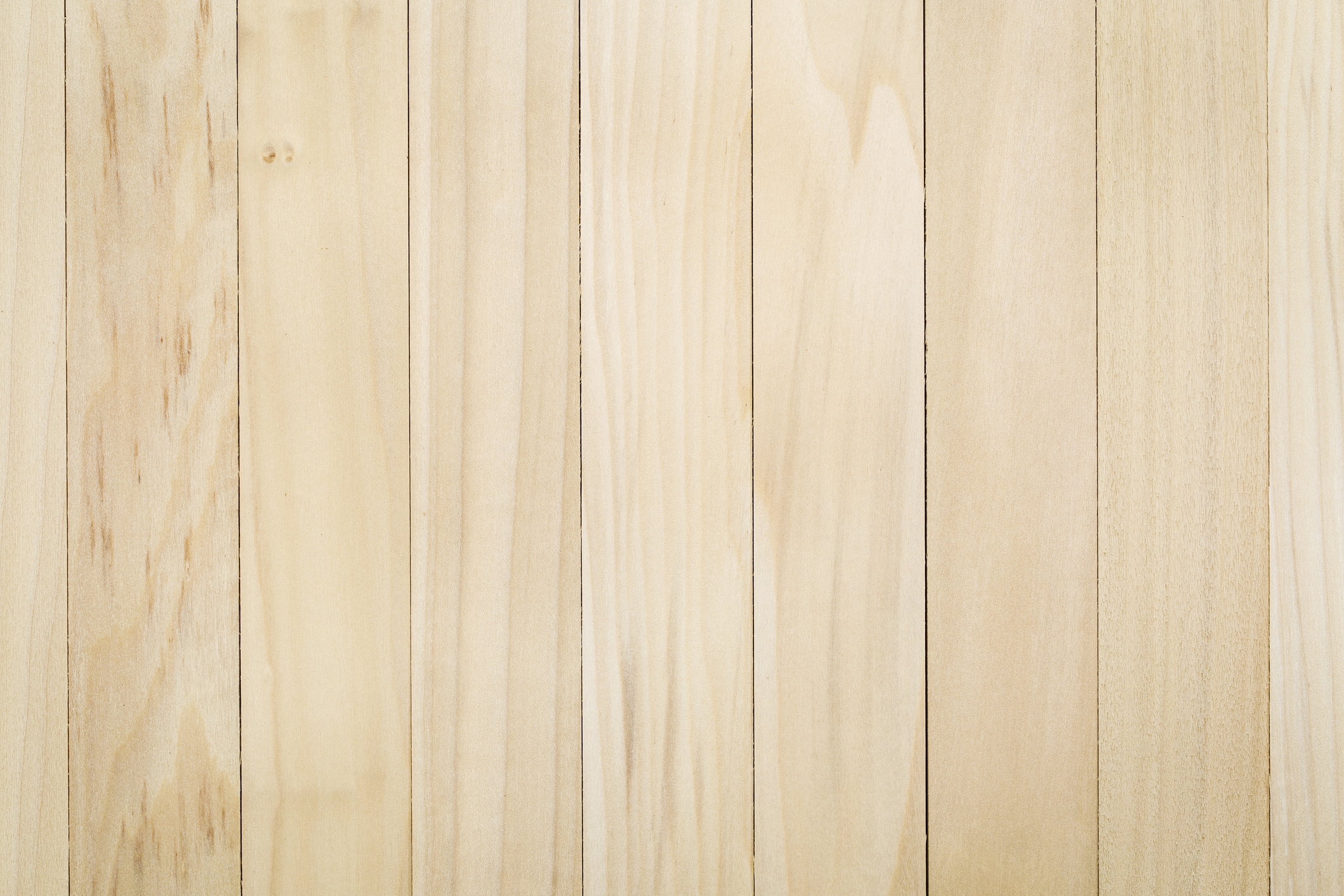 The problem lies in its softness. If you're rough with your cabinets, then steer away from poplar in favor of a denser wood like oak or maple.
Maple
Maple wood is mostly uniform in appearance and lighter in color than cherry or walnut. It's the perfect wood to paint or stain to match your kitchen decor. Maple is also on the affordable end of the spectrum even though it's significantly denser than poplar.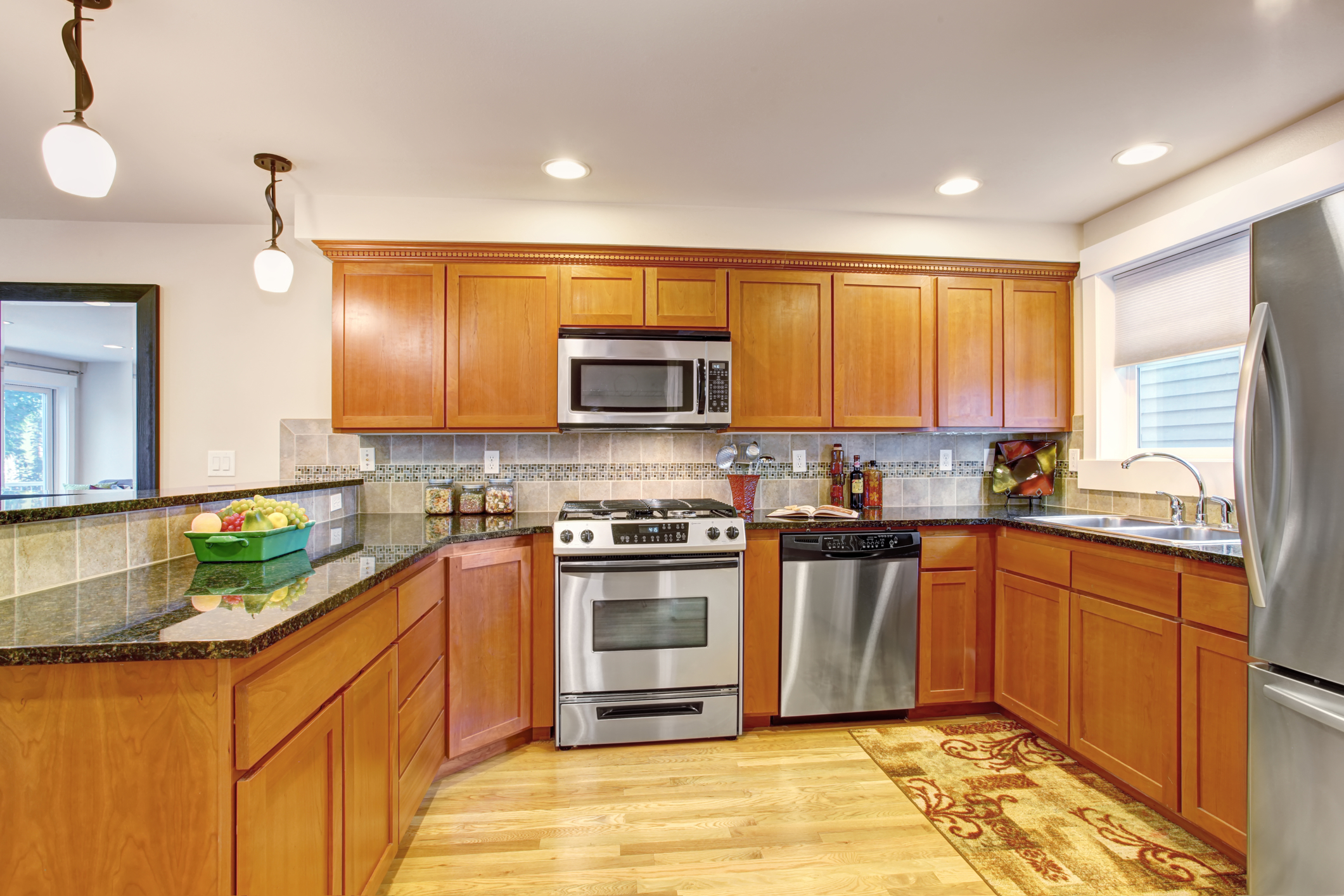 Be sure to properly seal the maple before you stain it or else you'll wind up with uneven splotches that are difficult to remove.
Cherry
Cherry is a high-end hardwood often used to make decorative furniture, and it's a great choice for kitchen cabinets. What attracts most homeowners to cherry wood is its fine grain, which is attractive whether stained or left natural.
However, cherry wood is likely to darken over time. Some homeowners appreciate this feature, but it's something to consider before you choose this specialty wood.
Oak
Wood from oak trees is webbed with dark and distinct grains. The two types of oak commonly used in the kitchen are the popular standard red oak, and white oak — often used in custom cabinetry.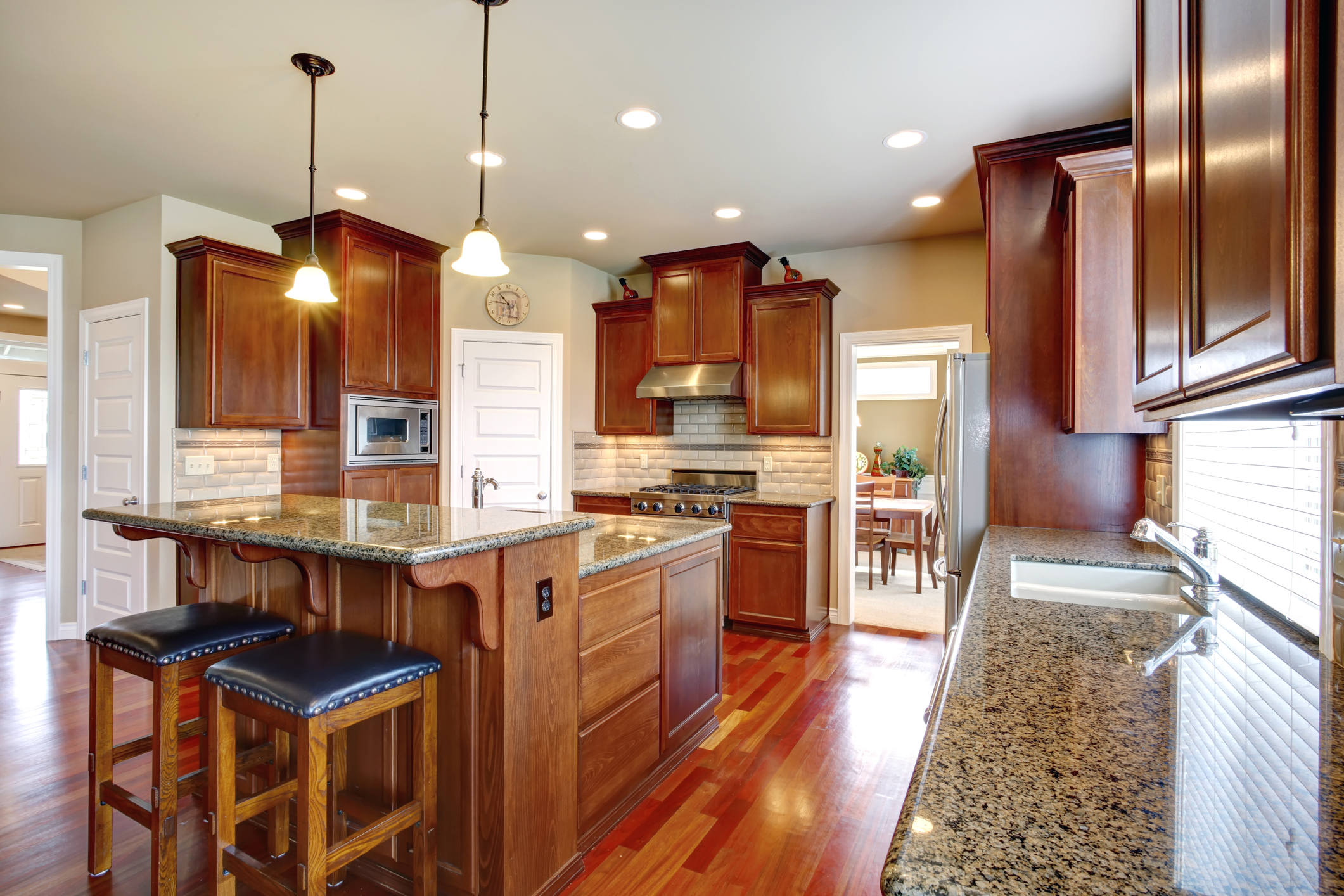 Keep in mind that after staining or even painting oak, its grain is likely to remain visible.
Hickory
Hickory is another hardwood that homeowners choose when designing and installing custom cabinets. While durable, hickory grain is quite busy. If you're looking to incorporate a natural feel into your home, then hickory cabinets may be the way to go.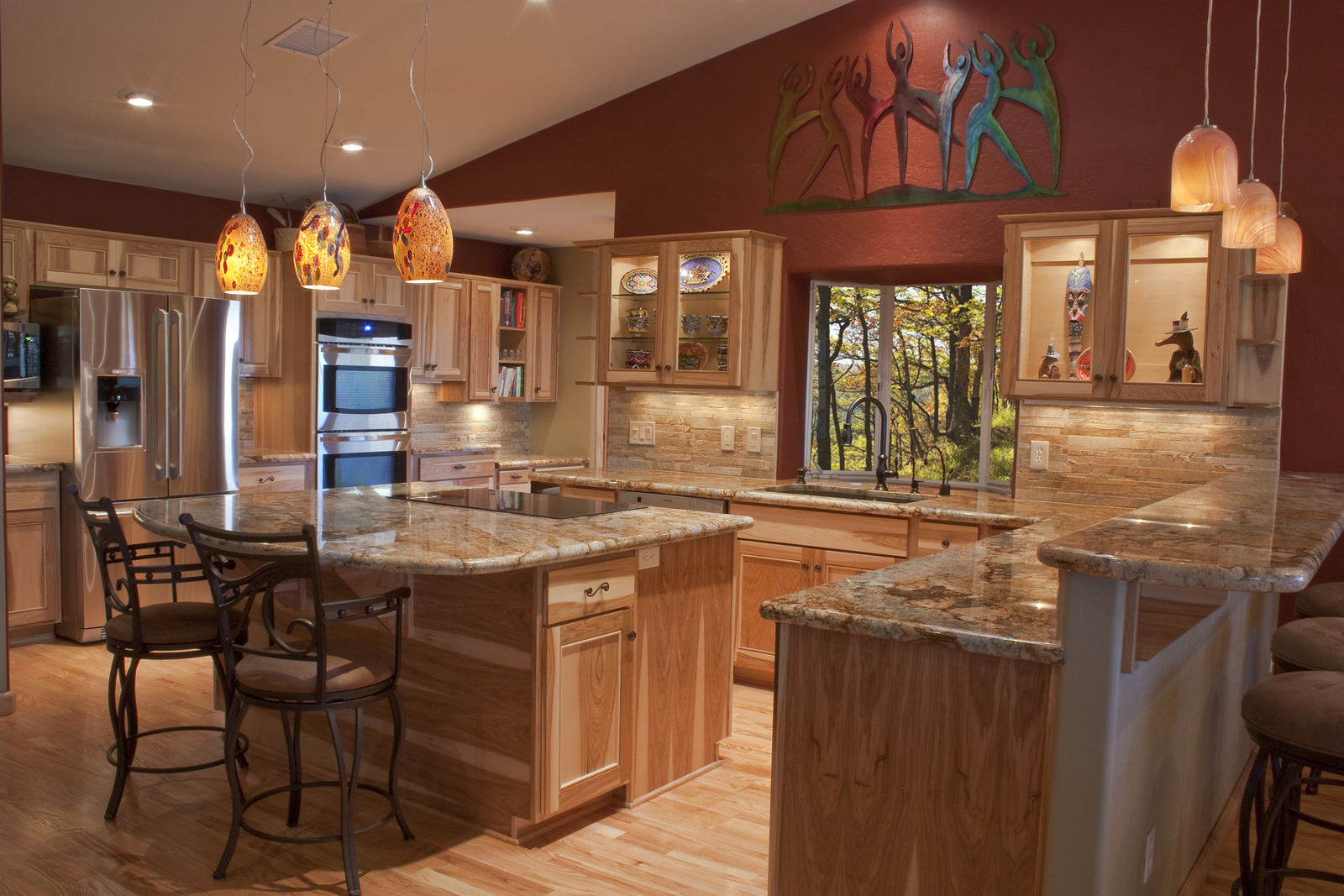 Realize that the color and grain of hickory varies greatly. When using hickory for your kitchen cabinets, expect there to be some differences from one area to the next.
Walnut
Homeowners love walnut because it has a uniform grain and, while strong, can be easily carved. The color of walnut is stunningly rich and on the darker side. Its grain resembles gradual swirls. If you're considering walnut cabinets, be aware that they are at the higher end of the price spectrum, but their uniqueness make them worth the cost.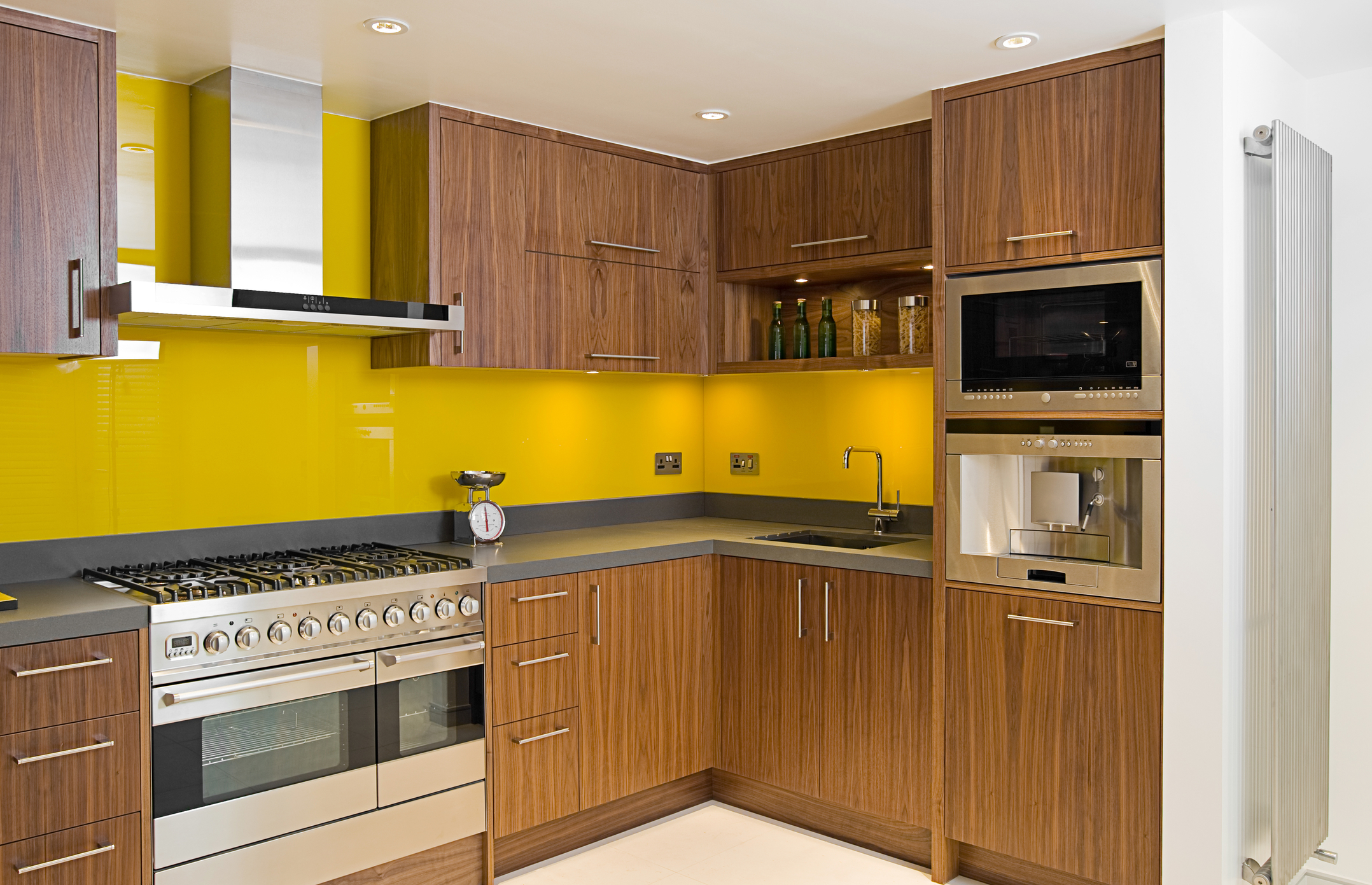 Pecan
Pecan, another wood with a distinct grain, is a favorite choice among those looking for a smooth, even wood surface with a rustic, natural appearance. Pecan is another expensive wood, but if you're looking for something unique, pecan is a great choice.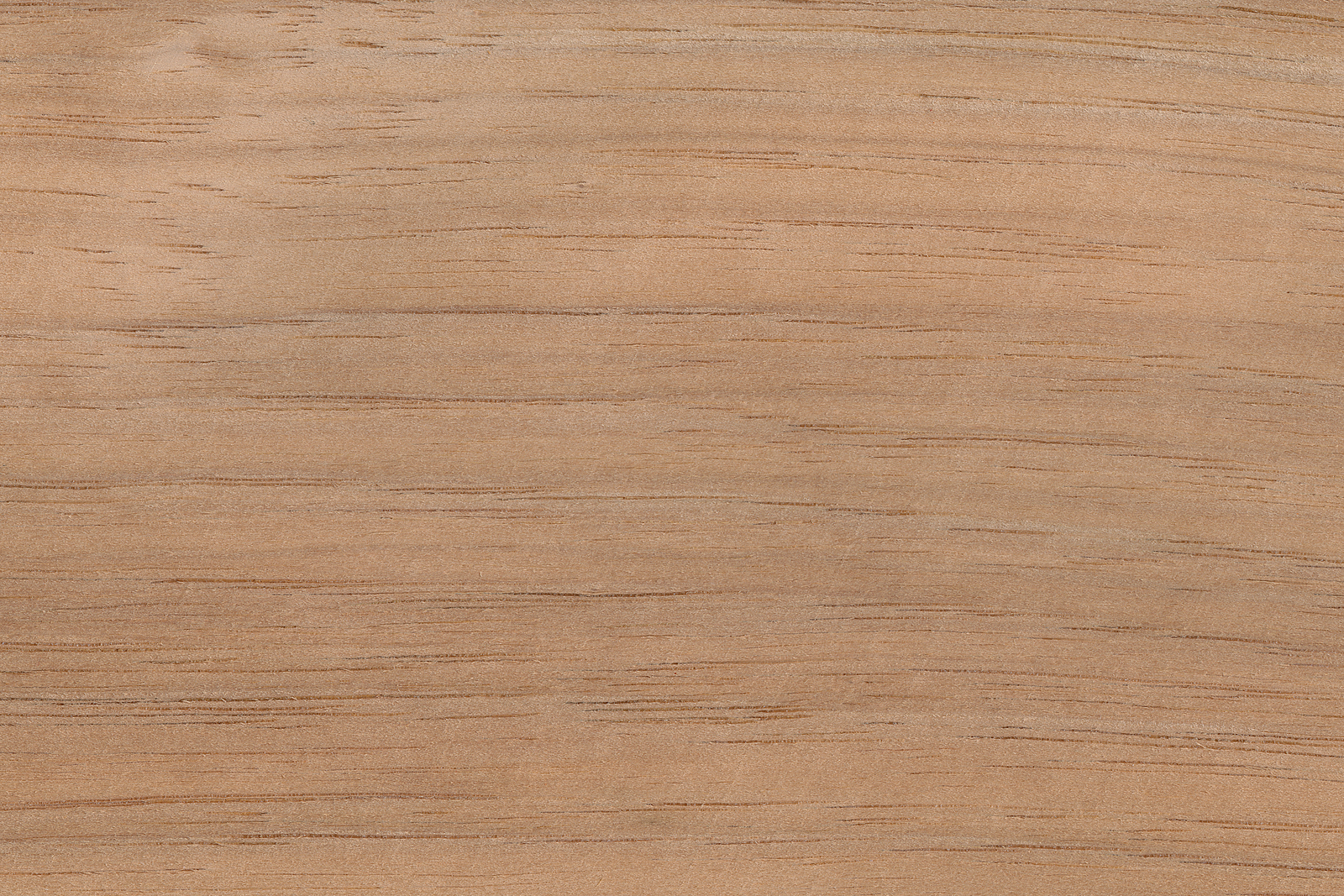 When push comes to shove, wood cabinets are the way to go. As you can see, there are a ton of options when it comes to wood types. Consider your budget, use, and your plans for painting or staining to help you narrow down your choices and select the best wood for your new kitchen cabinets. For an easy way to get some ideas about which wood will look best with your kitchen's design, use House Tipster's Virtual Room designer!
Images used with permission, courtesy of www.dreamstime.com