Maybe you've lived in your home for a while and you've grown tired of your carpet, or maybe you're just starting out and want to update your floors. You've decided on hardwood flooring but the price makes you uneasy. Don't fret! There are ways to get the hardwood look you want without breaking into your piggy bank or your 401K.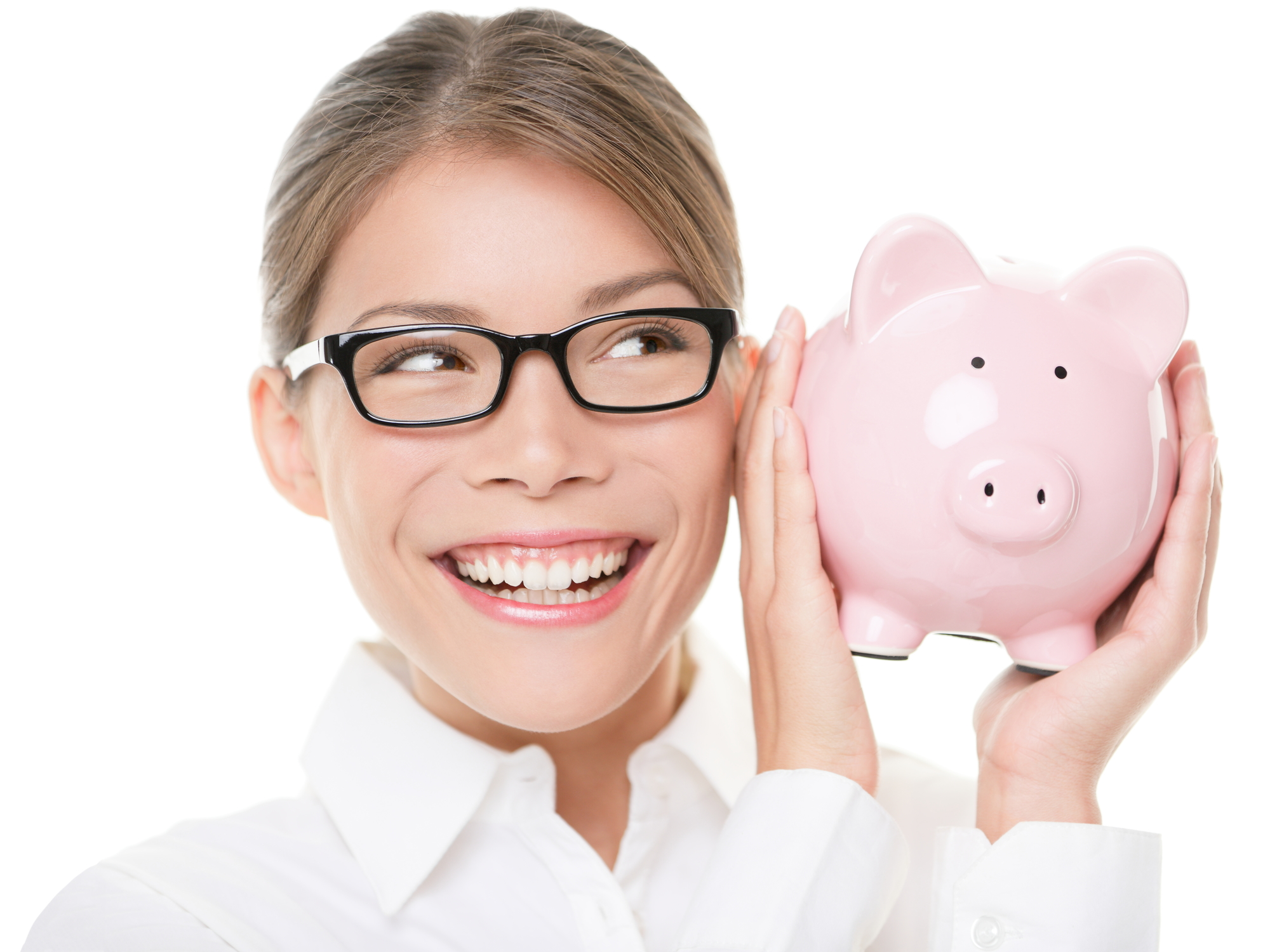 Hardwood flooring implies old money and class, and is also incredibly expensive. It's also incredibly expensive, starting around $2-$5 per square foot for unfinished domestic hardwoods and anywhere from $4-$12 per square foot for imported or pre-finished hardwood. Even if you get the least expensive option, not necessarily even the option you want, the cost is $5,300 for the average 2,679-square-foot American home. That figure is just for the hardwood flooring itself - it doesn't include shipping, installation, or any additional materials, such as padding or glue or other adhesives, that you may need. Hardwood flooring also requires extensive upkeep, such as refinishing, and is prone to stains and watermarks from even brief spills.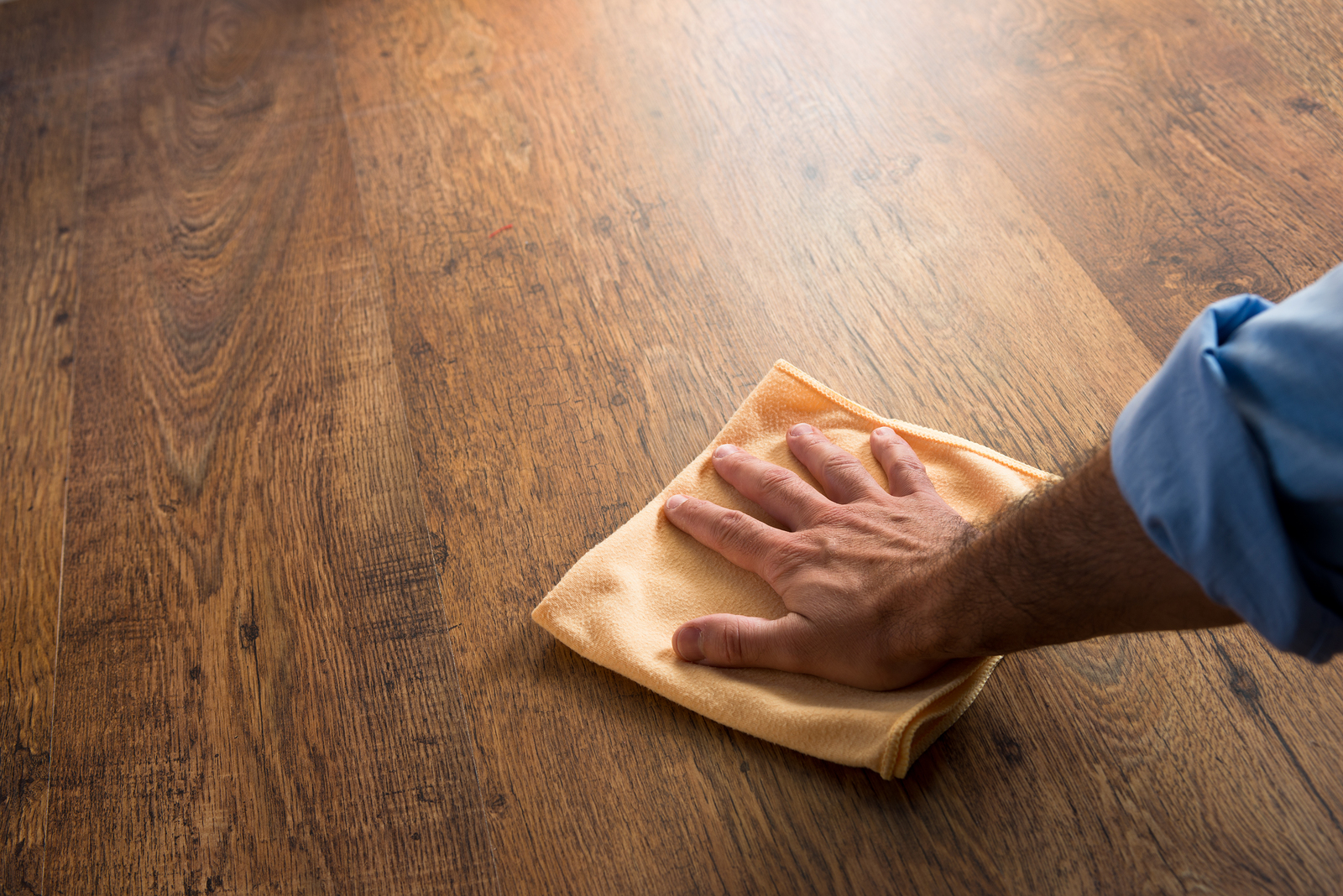 Vinyl flooring is a cheaper option that still offers the classic, elegant look of real hardwood without the upkeep. Prices range from $2-$7 per square foot, including installation. The word "vinyl" may conjure images of cheap plastic in outdated colors, but vinyl flooring options have come a long way. There are a variety of wood tone options, all of which are less expensive than their hardwood counterparts. Vinyl flooring is a little less durable, but is impervious to moisture, and lasts about 10 to 15 years before it must be replaced.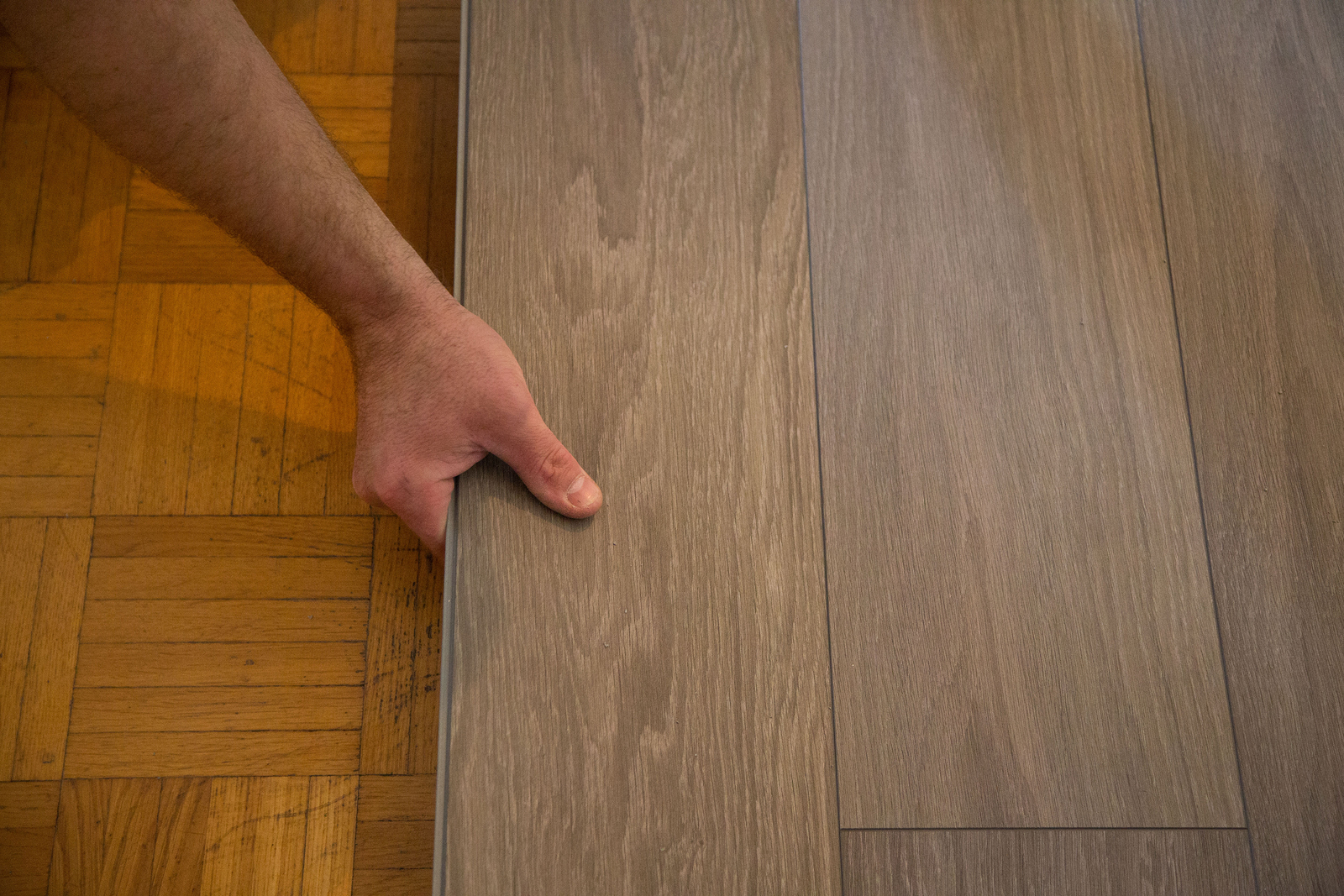 Another option for inexpensive but beautiful flooring is laminate flooring. A little more expensive at $3-$11 per square foot, including installation. Laminate makes up for its price difference with its opportunity for easy installation. Laminate flooring can be bought even cheaper as interlocking planks with padding already attached, designed to be a "floating floor" with the force of the plank attachments serving to anchor the flooring. Refinishing a room in laminate flooring is easily a DIY project, and instructions for the interlocking system come with the flooring. Laminate flooring resists water damage and is more durable for everyday wear and tear than vinyl, and doesn't require the refinishing or the care that hardwood does. Laminate flooring lasts about 20-30 years depending on usage.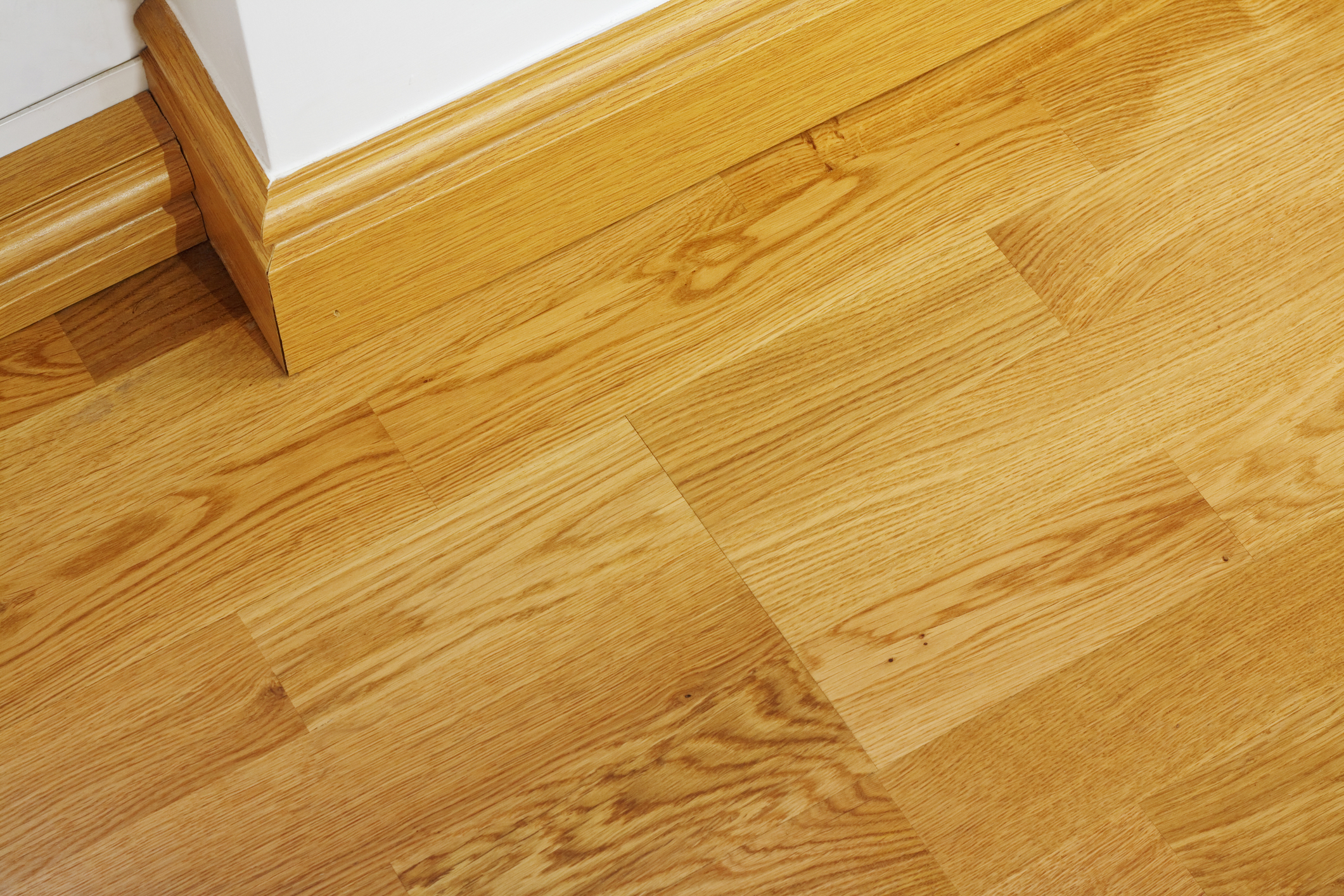 If you're more interested in tiled flooring but can't afford to pay for slabs of marble - or the cost of their installation - there are also vinyl and laminate options for tiles. These tiles come in a variety of "stone" and textures, including marble style, wood grain style, and ceramic and porcelain styles. These are often sold as peel-and-stick packages, which again makes installation an easy DIY job.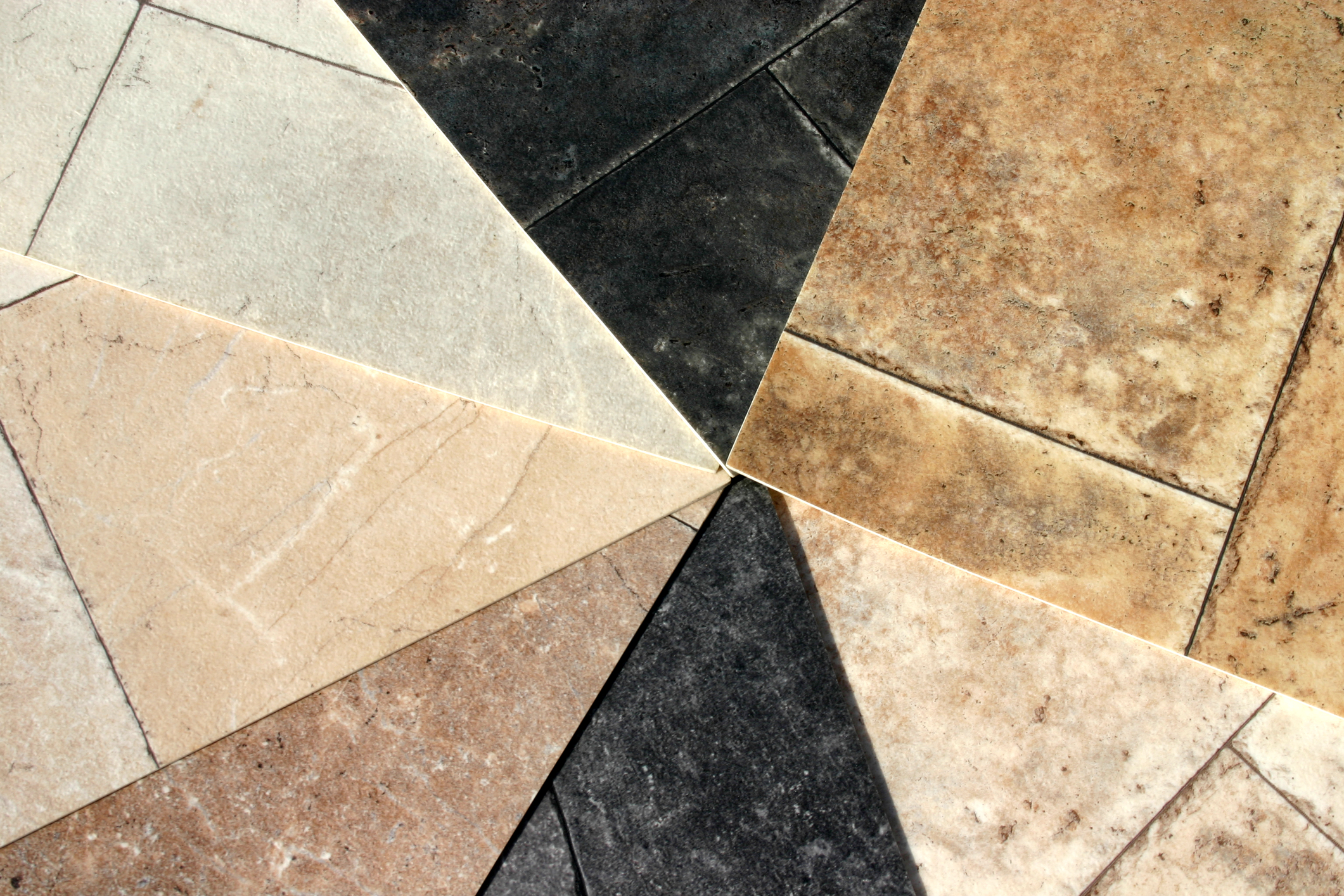 Images used with permission, courtesy of www.bigstock.com and www.dreamstime.com